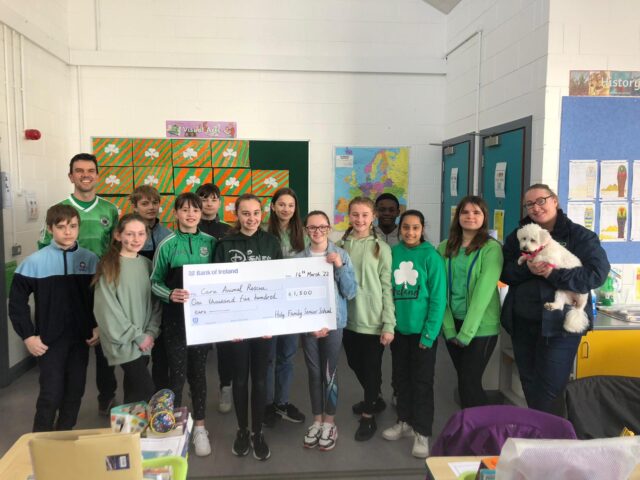 A group of kind-hearted Laois primary school students recently donated to proceeds from a cook book and bake sale to a dog rescue charity.
Maisie Keyes, Molly Byrne and Kara Phelan are sixth class students in Holy Family Senior School in Portlaoise.
The brainchild of Maisie, the trio created 'Ag Cócaireacht Le Cairde' – a cook book filled with recipes from their fellow students which proved a big hit.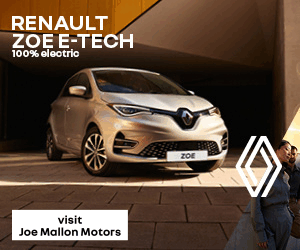 The sale of this book, plus the proceeds of a bake sale in the school, resulted in €1,500 being raised and given to Cara Rescue Dogs.
They are a voluntary community group that was formed in 2011 by a small group of people in Laois with a shared love of animals.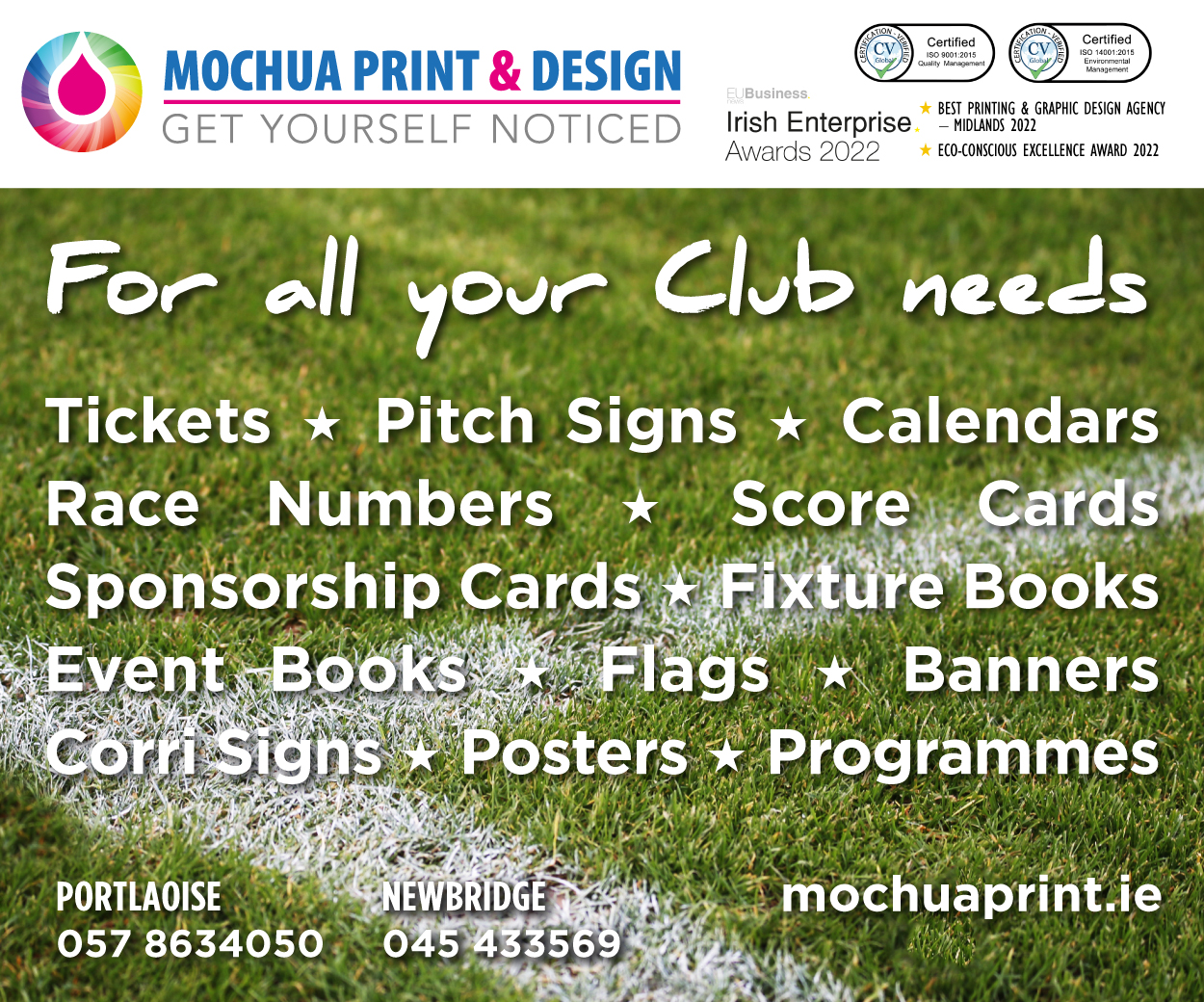 They aim to rescue dogs and place them in a loving foster home until they can find them a forever home.
Since its inception, Cara Rescue Dogs has re-homed over 1,000 dogs and they have an average of 60 dogs and puppies in their care at any one time.
While the centre of their operation is in the Laois area, their fostering network extends throughout most of Leinster including Dublin area.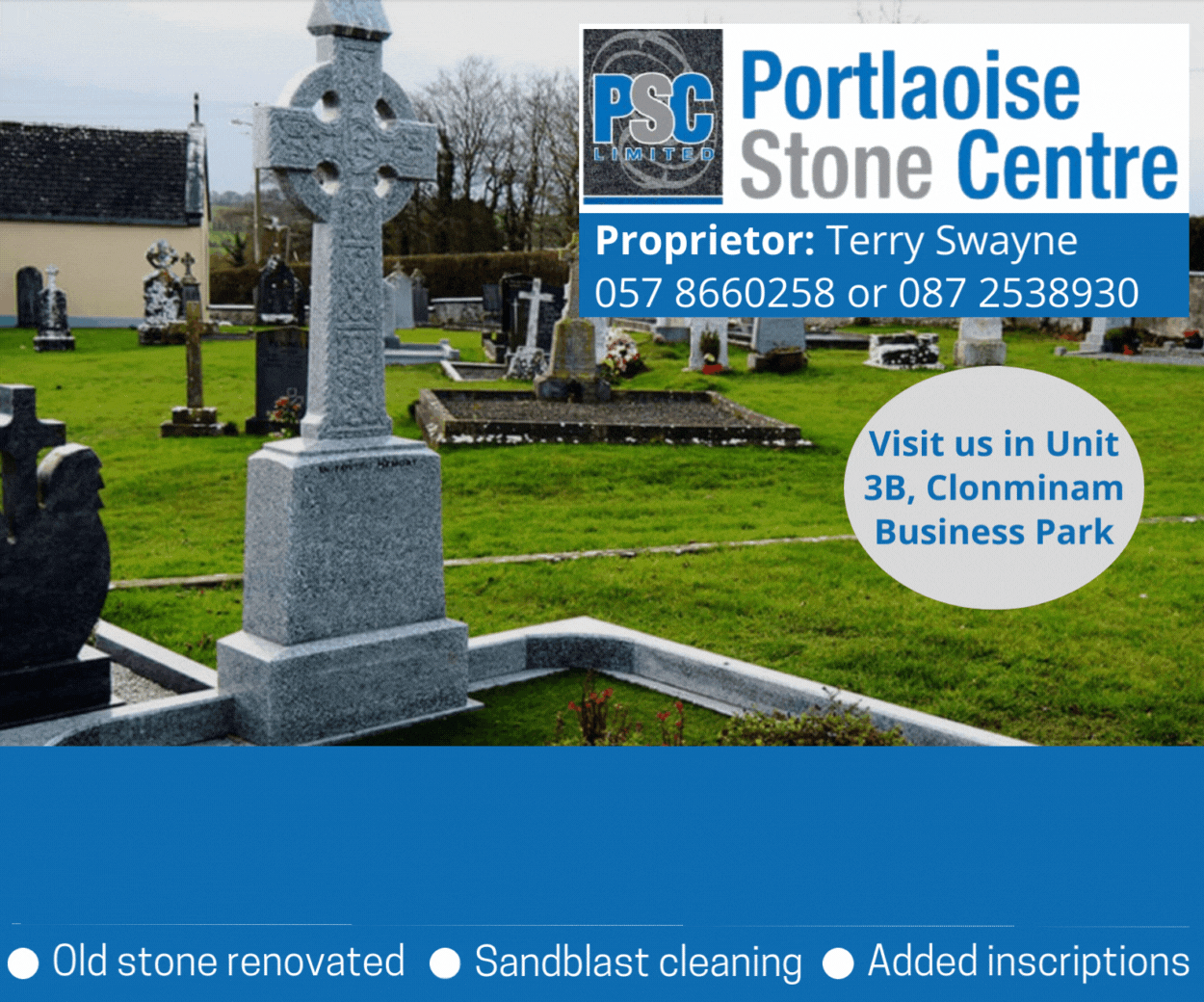 Speaking to LaoisToday, Maisie explained that her love of animals inspired her to want to help Cara Rescue Dogs.
She said: "I love animals and I have grown up with them. We lost our dog last summer – he was a Blue Merle Collie called Sam.
"We had him for 12 years and he was actually older than me. So I wanted to raise money for other dogs so that they would have a chance in life.
"I have often seen ads about Cara Rescue and I made contact with them. I know they don't get any government funding so I know this will help.
"I really like baking as well and that was where the idea for the cook book came from."
Molly Byrne designed the cover of the book and helped to type up some of the recipes.
Molly said: "The bake sale was a real success. We had it just before the mid term break in February and the whole school supported what we were doing.
"Everyone in our class helped with the baking and some from other classes got involved too – plus our teachers.
"We had tables full of baking items and we kept selling out – it was brilliant."
While Maisie, Molly and Kara Byrne of also had to go around the school together to get everyone on board.
Kara explained: "When we went around selling our book, everyone really wanted to buy one.
"We kept selling out really quickly which meant we had to keep making them – but of course that was a good thing."
Maisie says that the success of this venture has inspired her to want to pursue future charitable endeavors in the future.
She said: "We'd like to thank Ms Cahill and Ms Brennan for helping us to type it all out.
"We'd also like to thank the Principal Ms Brennan and Mr Malone for all of their help and support.
"While I want to thank Molly and Kara for all of their help – it would not have worked without them."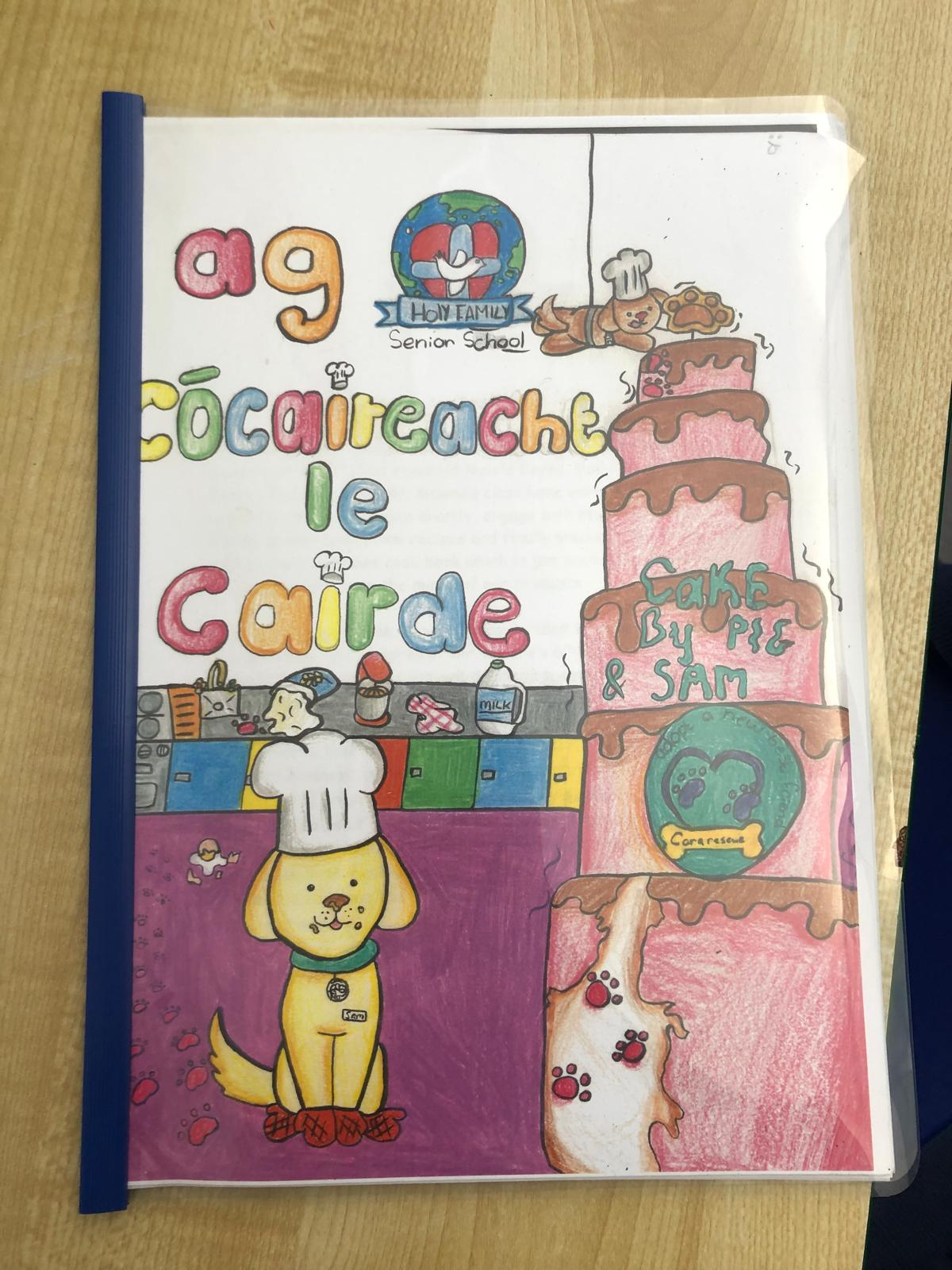 Principal Ms Roisin Brennan said: "We at Holy family Senior School are so proud of the achievement undertaken by 6th class students Maisie Keyes, Molly Byrne and Kara Phelan.
"The girls from Mr Malone's class have worked so hard to research into their chosen charity, engage with students in the school, gather and review recipes and finally produce, design and publish their very own cook book which is jam packed with delicious recipes straight from the minds of our students.
"As well as the cookbook, the girls also decided to undertake putting on a bake sale.
"The children of Mr. Malone's 6th class and staff worked together to bake and sell delicious treats to raise additional funds to kindly donate to Cara Rescue.
"I would like to take this opportunity to thank the girls for their continued kindness, patience and willingness to work hard to achieve this project.
"I am proud of all the work they poured into this project. Thank you to Mr Malone for his continued support and encouragement."
SEE ALSO – Laois Gardai appeal for information following St Patrick's weekend assault