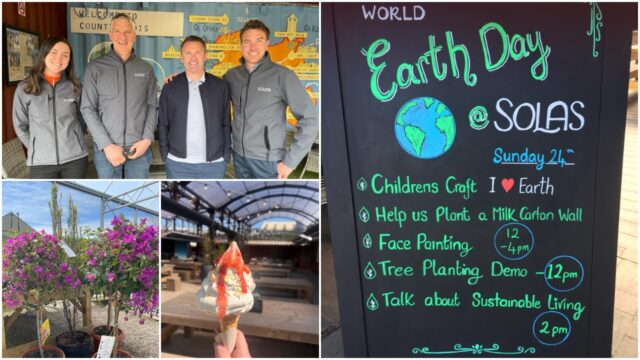 The summer keeps trying to make it presence felt – with lots of recent sunshine but unfortunately the temperatures are not so keen to join the party.
To drop a hint to Nature that it is time to get with the programme, we have put '99 Ice Creams' back on the menu.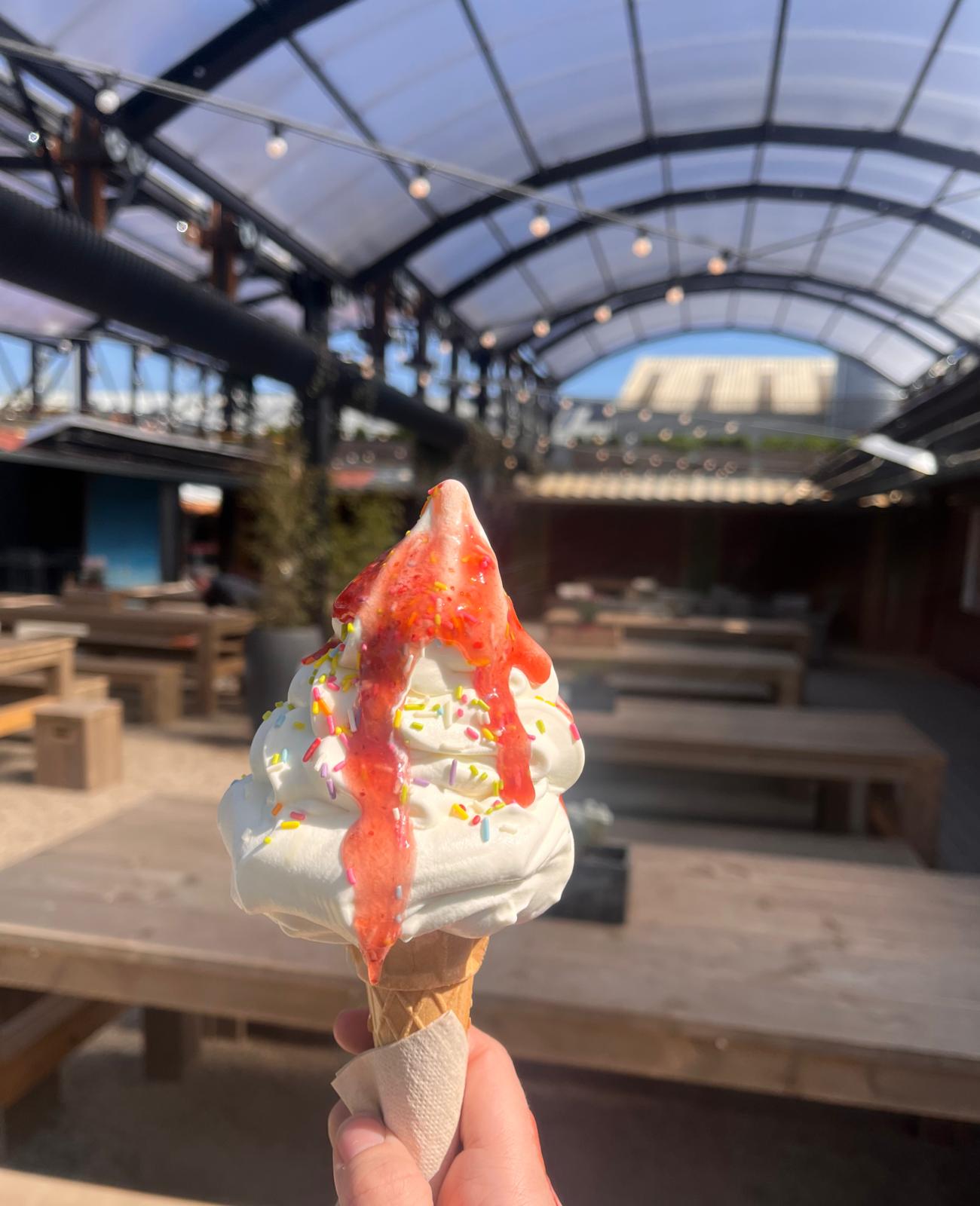 Last Saturday was the busiest day for plants sales, we have ever had since SOLAS first opened in May 2021, so we know that our green fingered customers are keen to get going.
We are not ones to brag, but when a soccer legend like Robbie Keane comes to visit, it is hard not to want tell anyone who willing to listen all about it.
It really is a huge morale boost for everyone within the SOLAS team that word of what we are building here attracts people from far and wide.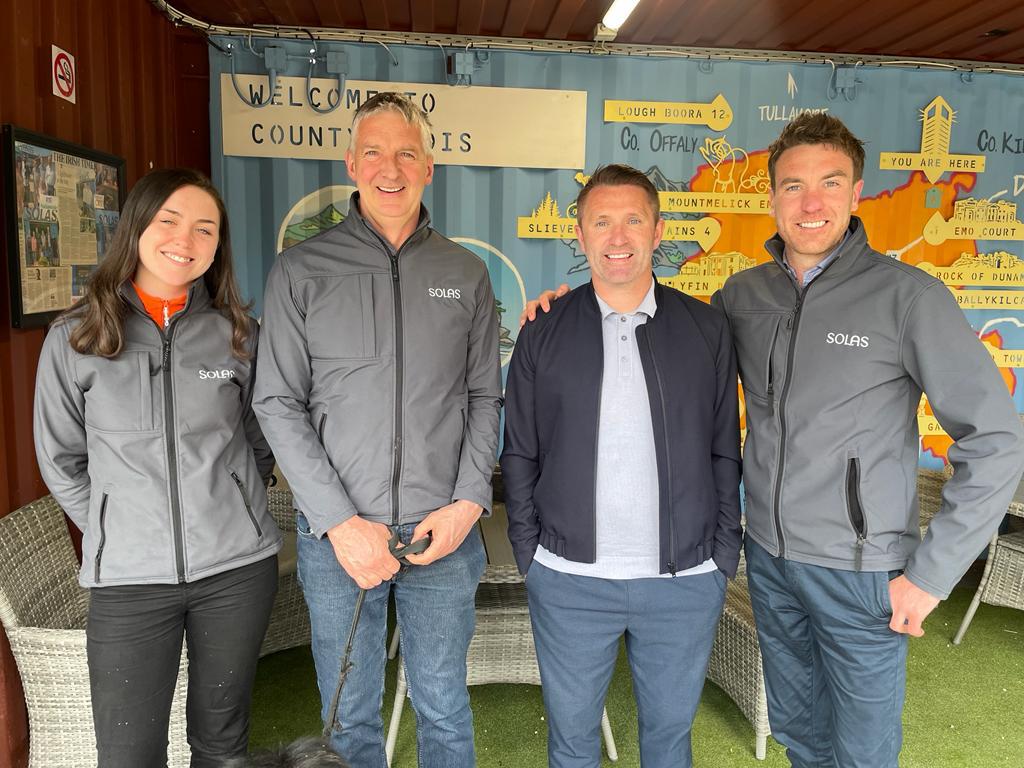 SOLAS – Events
Sunday the 24th April is 'Earth Day' and where better to celebrate it than at SOLAS. Free events on the day include
I Love Earth Children's Craft
Help us Plant a wall of flowers in recycles Milk Cartons
Face painting from 12-4pm
Tree Planting Demo at 12 noon
Talk about 5 changes to live a more sustainable life 2pm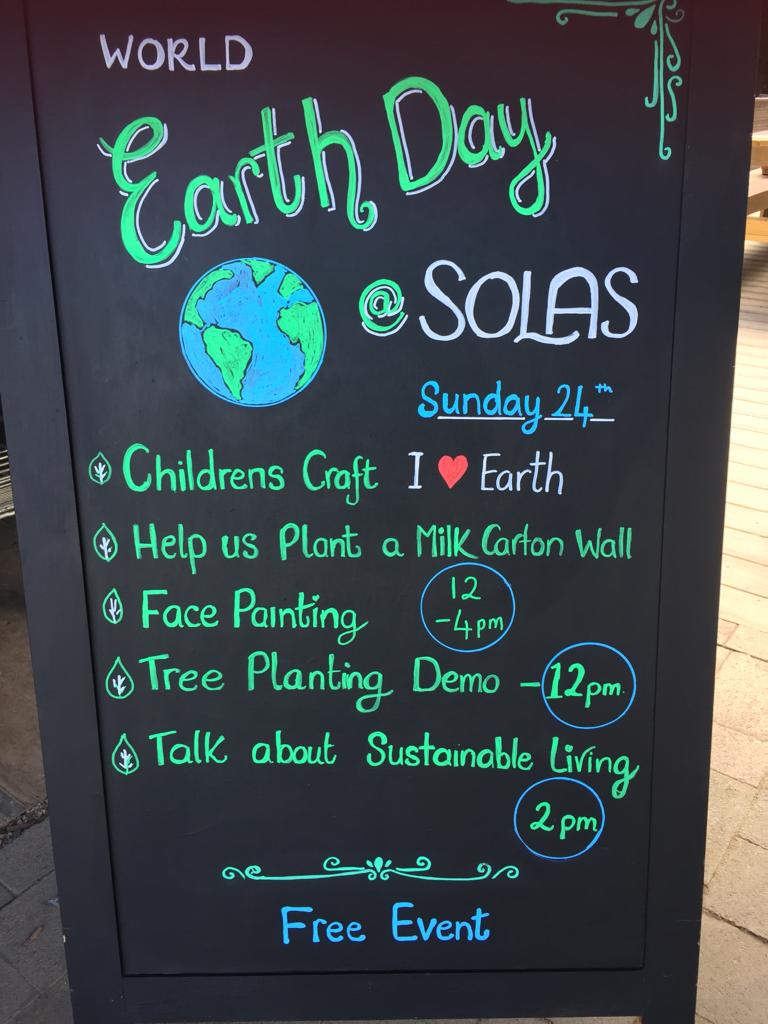 SOLAS – Flowers and Plants
Our featured plant this week is Bounganvillea. It comes in a 20L pot and is 60cm high and is a spectacularly colourful evergreen plant ideal for the home, conservatory, or greenhouse or a sunny and sheltered spot.
In the right conditions, Bougainvilleas will give produce repeated flushes of bloom for many months. Note this product is only available in our greenhouse dome and not online. As ever advice available 7 days a week from our horticulturists Veronica and Anna.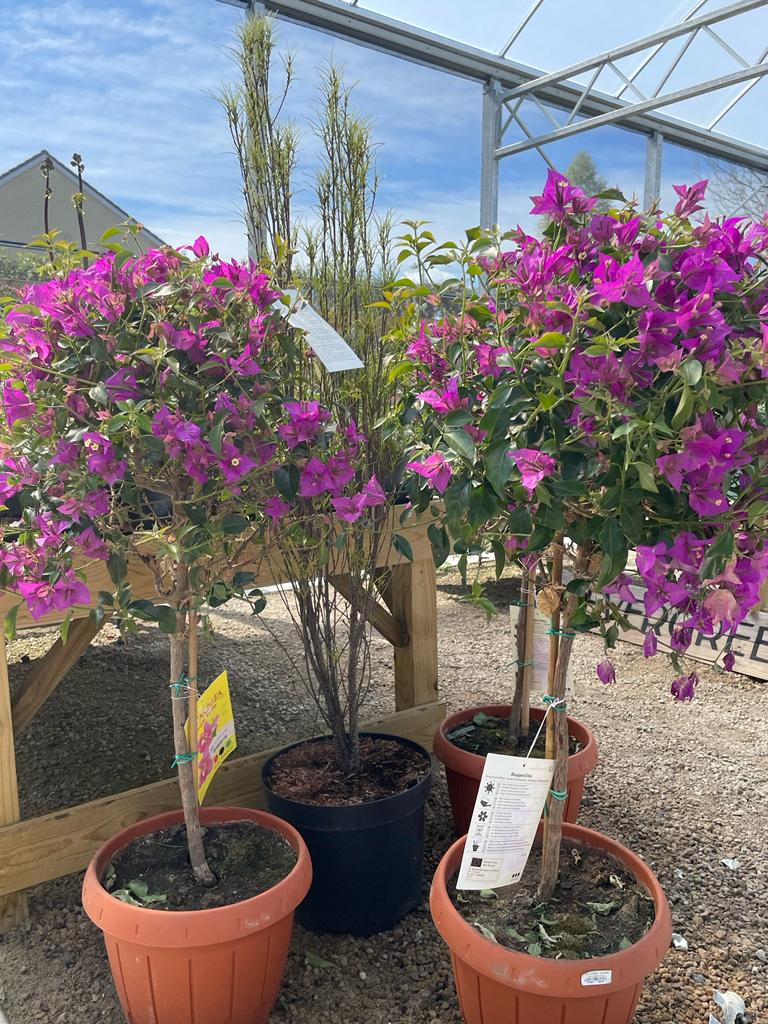 SOLAS – Shop
Organic lawn care. April is the month for lawn care. As weather improves and soil temps increase grass growth kick off. April is the start of the lawn care season and ideal time to seed, feed, weed and scarify your lawn. At SOLAS we have all you need for organic lawn care – see range on https://www.thegardenshop.ie/lawn-food/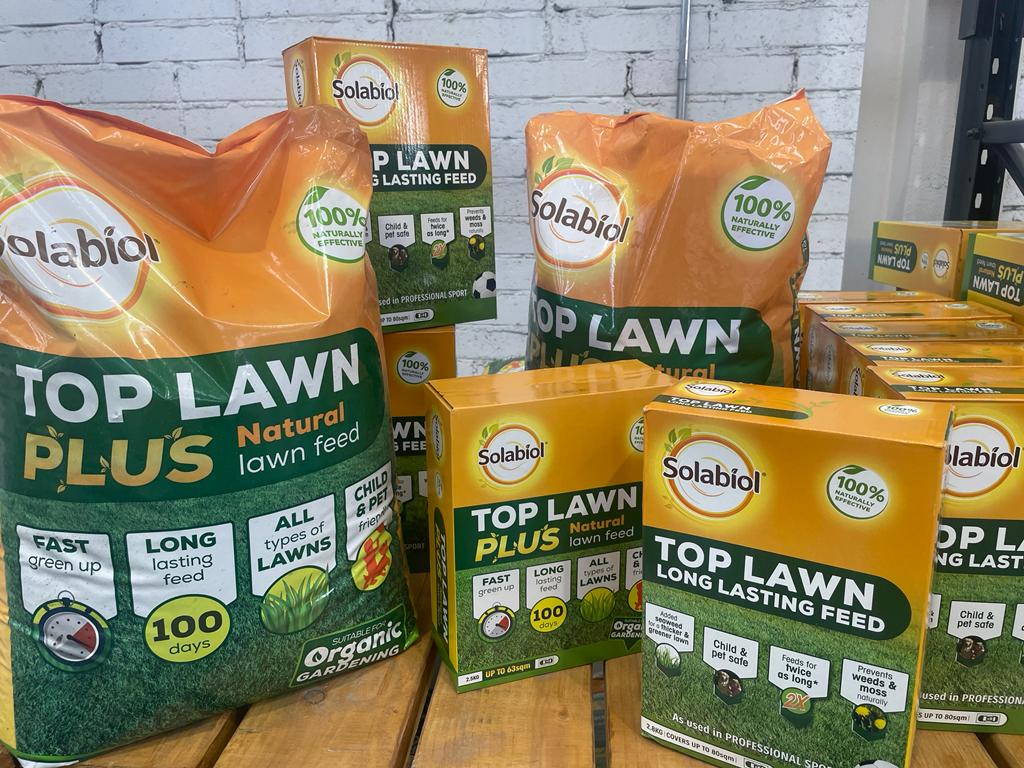 Weekly Farmers' Market
This Saturday 23 April 2022, 10am-2pm is again an almost completely booked out and with great local food and craft producers.  Included this week are:
Ginger BBQ – Simply the best BBQ food out there including Chicken Kararage, Prwan Wurly, BBQ St Louis-style Ribs ….
Other hot foods on the street will include 'The Hungry Hungarian', 'Houli-Hens' range of fresh omelettes, Duchess hot and fresh chocolate waffles.
Irish Pup Cakes – freshly made treats for that special 4-legged canine in your life
see our range of bakery, fresh meat, fish and organic beef ….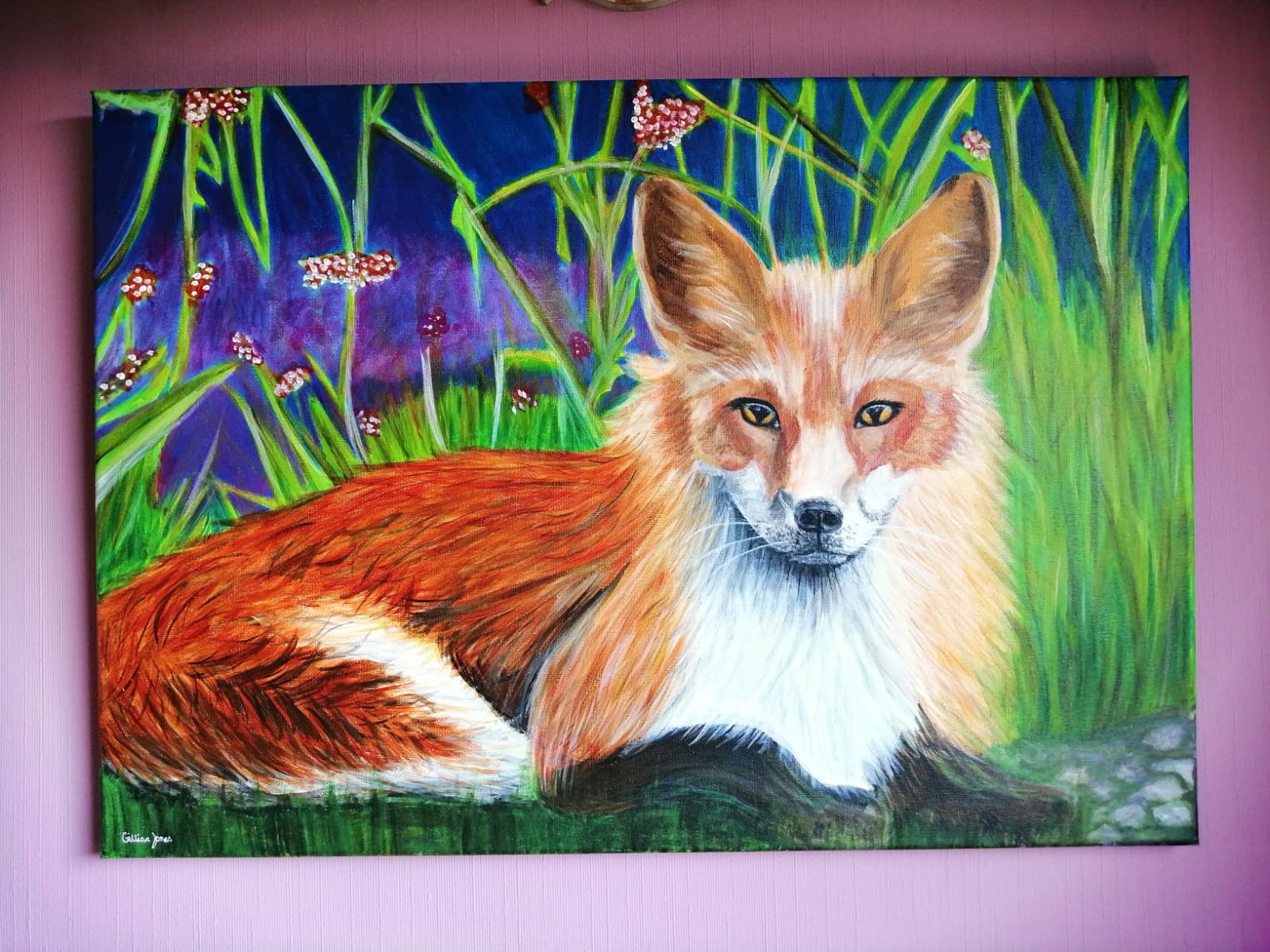 SOLAS Weather
Temperature over the coming weekend will be 13-17 degrees and is forecast to be dry.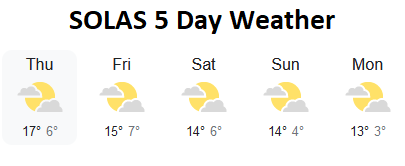 SEE ALSO – Little and Costello on form as Laois minors crush Louth to reach Leinster quarter finals