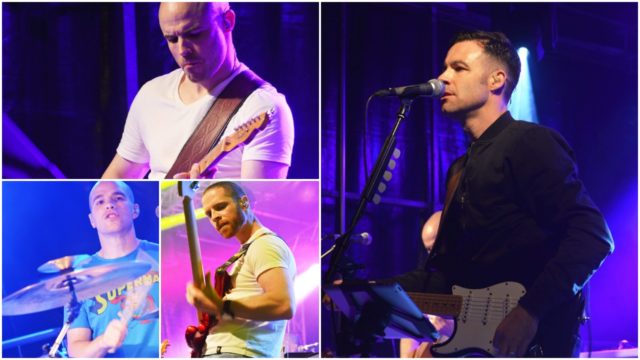 This piece was originally published on LaoisToday in 2018
---
For three Laois brothers and one old friend, 15 years on the live circuit has flown by in a technicolor of wedding dance-floors, 02 in the Park and even Copperface Jacks.
Transmitter is comprised of Stewart Quinn on vocals, guitar and programming, Rob Quinn on drums, loops and vocals, Wayne Connaughton on bass guitar and vocals and David Quinn on guitar and vocals.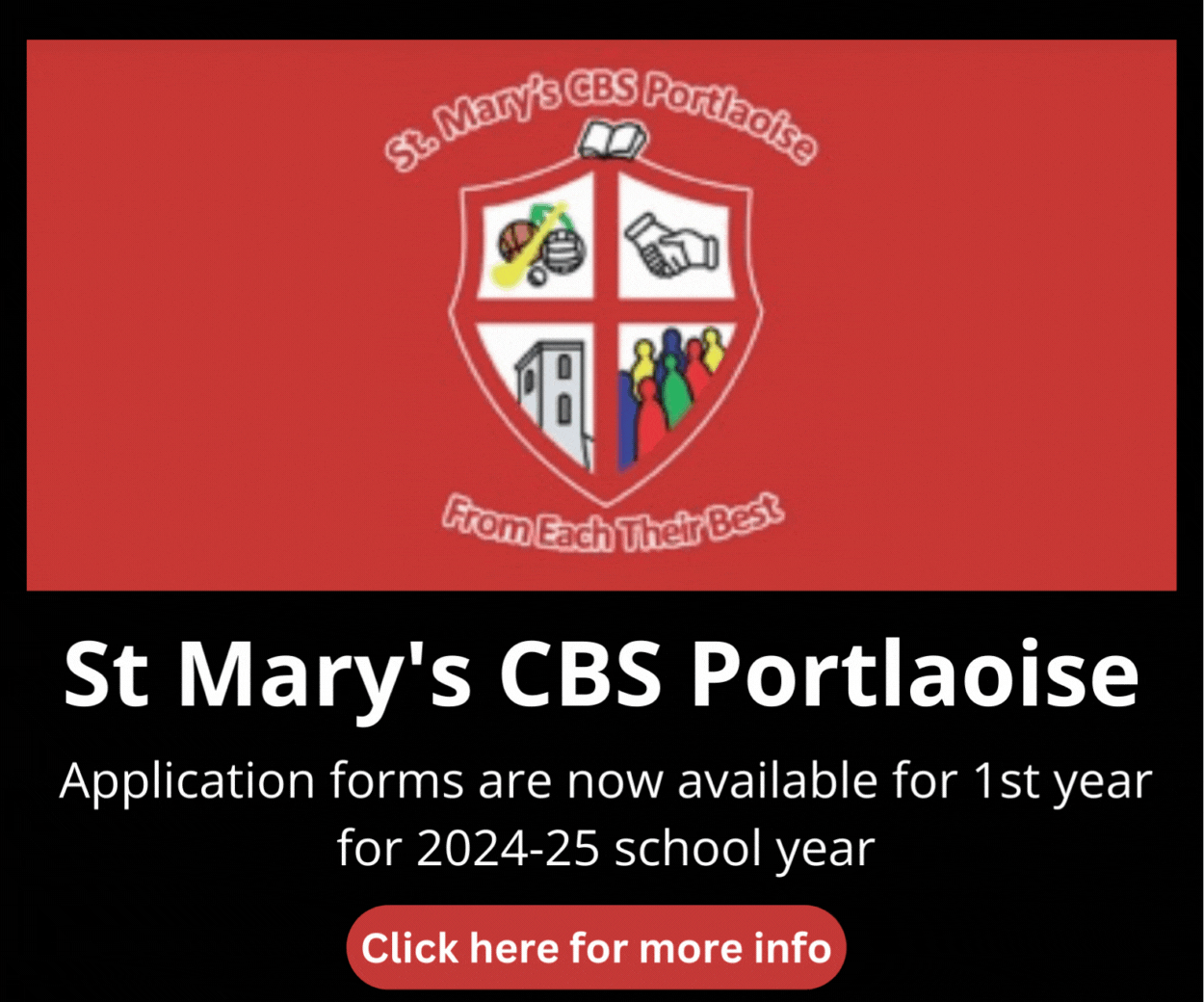 They have played over a thousand gigs, and appeared several times on RTE and BBC Television and have performed for companies such as Mar Ireland, KPMG, Coca Cola and AON Insurance.
Front-man Stewart Quinn relays a lifetime of musical aspiration, his school yard jealousy and finally cracking Portlaoise town.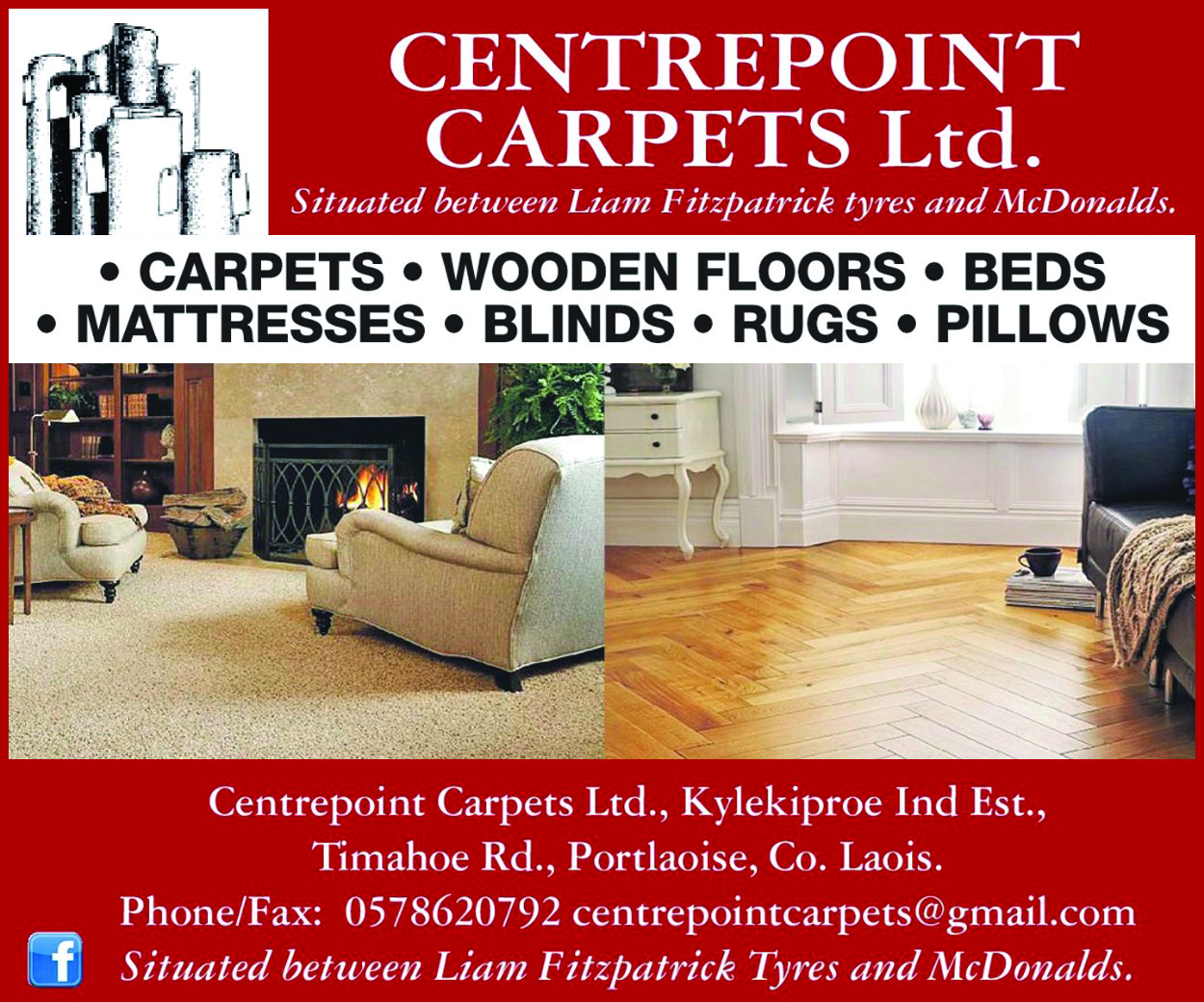 How did you get involved in music?
Pure jealousy. Honestly, I got into music when a talent competition was going on in town and all the lads in my class were taking part.
We were coming out of that Nirvana era and some of the bands who began from that time are still together, such as the Valves.
I thought 'if they can do it, why can't I' and so taught myself to play the guitar. My eldest brother then decided he would join me and took to the guitar very quickly.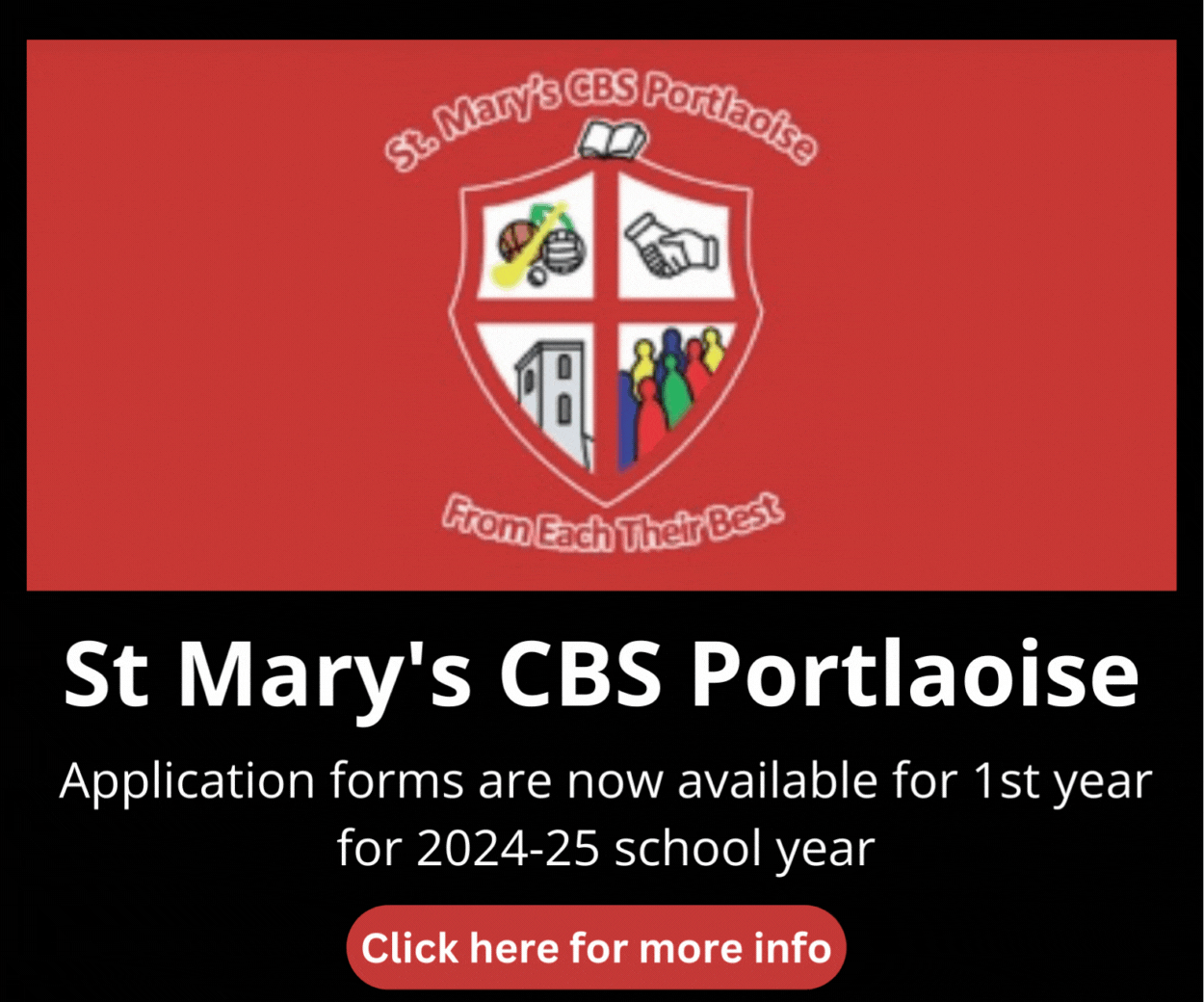 The two of us alongside two friends went on to release a single in early 2000. The other two men decided to leave it there so my younger brother stepped in to play drums and said he had a friend who played bass and that was the band.
What are your fondest musical memories? 
I've really enjoyed playing primary and secondary schools because you know from the kids excitement they feel like they're at a full on concert.
I also love playing the big crowds, events like the Old Fort festival here in town and then venues like Croke Park where you can really put on a show. We also play a lot of weddings and if the couple are up for it, I mean really up for it, these performances can be really something special.
What is your favourite thing about being musicians – recording new music or performing live?
Your question should really be what's the worst thing! Both recording and performing appeal to different parts of my personality and I love them both in different ways.
The geeky side of my personality loves recording and perfecting tracks and would hate the live stuff. Things can go wrong and mistakes are made live but recording gives you the time to rectify problems and even prevent them whereas being on stage is instant and no matter how prepared you are something can always go wrong.
Performing live on the other hand is great in that it's like being an actor, and you can explode a part of your personality into the crowd and have fun.
There's the right mix at the Old Fort Festival of music and culture, it probably has taken some inspiration from festivals such as the Electric Picnic where it's not just about music, but art and different things and you can feel that as you perform.
What has been your biggest achievement to date? 
We've done a lot of great stuff over the years, but I think my greatest achievement is not losing the run of myself! In all seriousness, I think one of our achievements is being able to make our living at this, while still managing to not take ourselves too seriously.
Our greatest achievement, however, is probably making a really good impression in our home town. We've toured England, Europe and the US but cracking the town means a lot to us. If you're 50 or 15 there'll be something for you in our shows and it's great our own townspeople see that.
How you do perform in front of large crowds?  
It's actually much easier than performing in front of small crowds. It's easier to control, say for example there were 4000 people at the Old Fort Festival, if even a tenth of those are singing along that's 400 voices, and they do a lot of the work for you. A crowd of 20 people may sit back and say 'OK well impress me.'
Has there been any particularly funny or interesting events that have happened to in your career?
Too many to mention for sure. Only a couple of weeks ago we did a wedding in England broke down and it took us two days to get home.
There's a stereotype of Spinal Tap but it's not just a parody, stupid things do happen and it's true. When you're trying to manage people it's easy for things to go wrong. You could spend three hours at a sound check and the microphone could break as soon as you stand on stage.
Most memorable performance? 
A gig in Kavanagh's after the Ireland vs Italy match two years ago. I remember feeling like we were all going to die, like we could float away in that moment.
People were dancing on tables, we could have performed Twinkle Twinkle and it wouldn't have mattered because of the energy and high spirits.
It's poignant as I remember Italia 90, when Main Street Portlaoise was a two-way street and people were dancing up and down it.
Who has had the greatest influence on your career?
Well musician's influence you to get into music in the first place, for me it would have been the likes of Nirvana, Metallica, Bruce Springsteen and U2.
We were very lucky we got a lot of help from older musicians in Portlaoise, Strength in Numbers were very good to us and fought to get us on stage in the old Killeshin Hotel, we should have never been on it and it's thanks to them.
There's really healthy music scene in Portlaoise, and Saturday night of the Old Fort Festival last month was a great example of that with ourselves and the Valves performing.
If you could sing with any musician, alive or dead, who would it be? 
Anyone who knows me knows that's an easy one. U2.
If you could play any venue or event, what would it be?
I was at Roger Waters in the 3 Arena recently and I think a venue like that would be magical to play. We've played to 80,000 in Pheonix Park which is insane because everywhere you look there are people.
Find Transmitter on their website – http://www.transmitter.ie/      or Facebook page – https://www.facebook.com/transmitterband/
---
A Talking Music shoutout! Would you like to feature here? Do you know someone we should talk to? Let us know – email info@laoistoday.ie or call 057 8670722.
SEE ALSO –Talking Music: The Electrix talk adrenaline, drummers and Electric Picnic