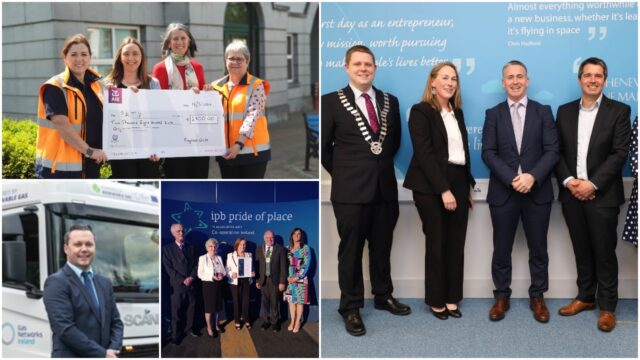 Laois Chamber CEO Caroline Hofman caught up with David Hanahoe, Growth Sales Manager at Gas Networks Ireland
David explained more about the benefits of Compressed Natural Gas and the grant supports available to businesses that wish to transition.
---
Can you introduce us to Gas Networks Ireland and tell us a bit about your presence in Laois?
Gas Networks Ireland maintains and operates Ireland's €2.7bn, 14,617km national gas network, which is considered one of the safest and most modern in the world. 220km of the network runs through Laois bringing gas to Ballylinan, Killenard, Portlaoise, Portarlington and Stradbally.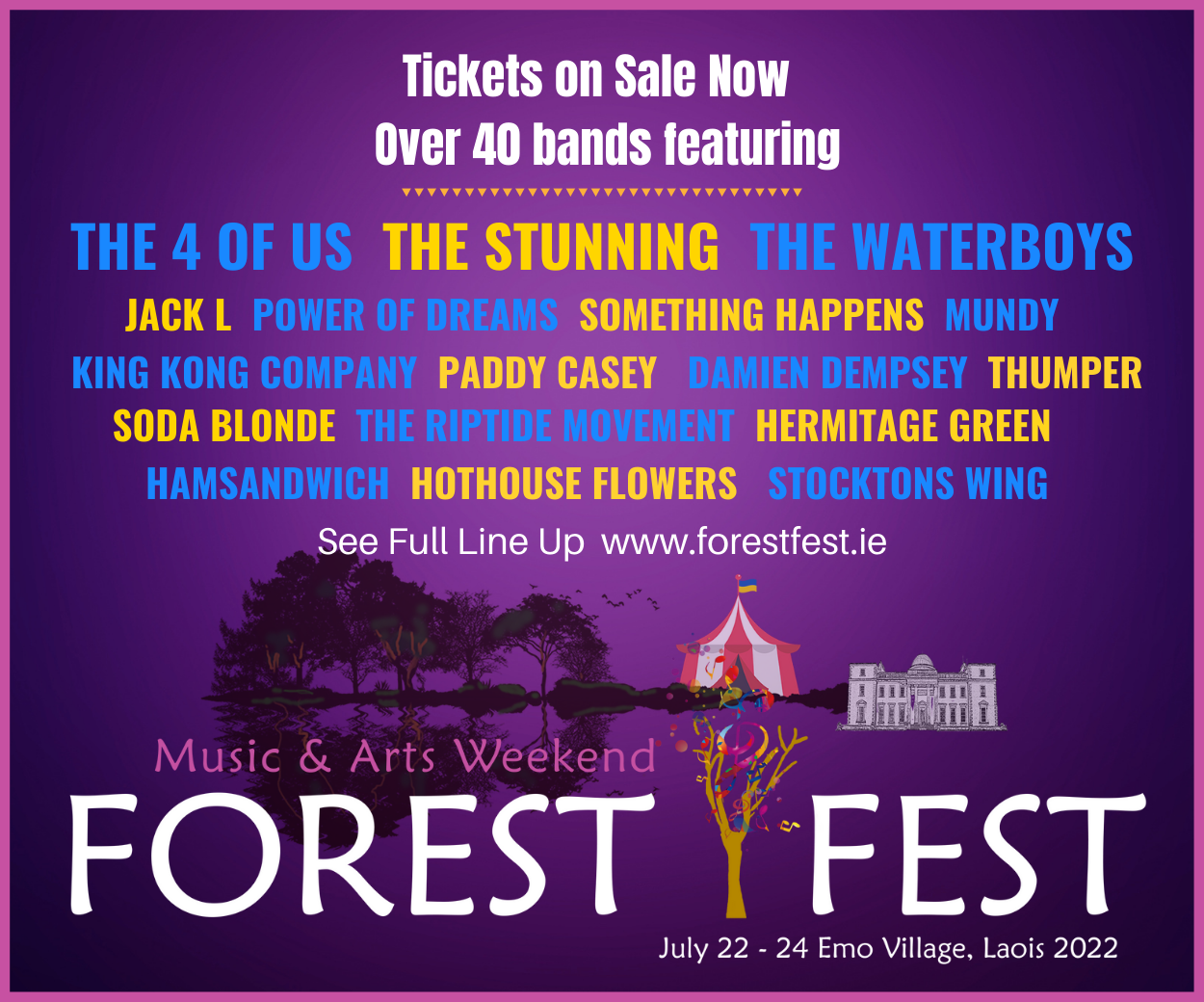 Over 710,000 Irish homes and businesses – including almost 9,000 homes and over 300 businesses in Laois – trust Ireland's gas network to provide efficient and reliable energy to meet their heating, cooking, transport and manufacturing needs.
Although the last two years have been very challenging, we are proud to continue our support of businesses in Laois and the Midlands. In 2020, we invested in extensive work to upgrade the gas supply network in Portlaoise.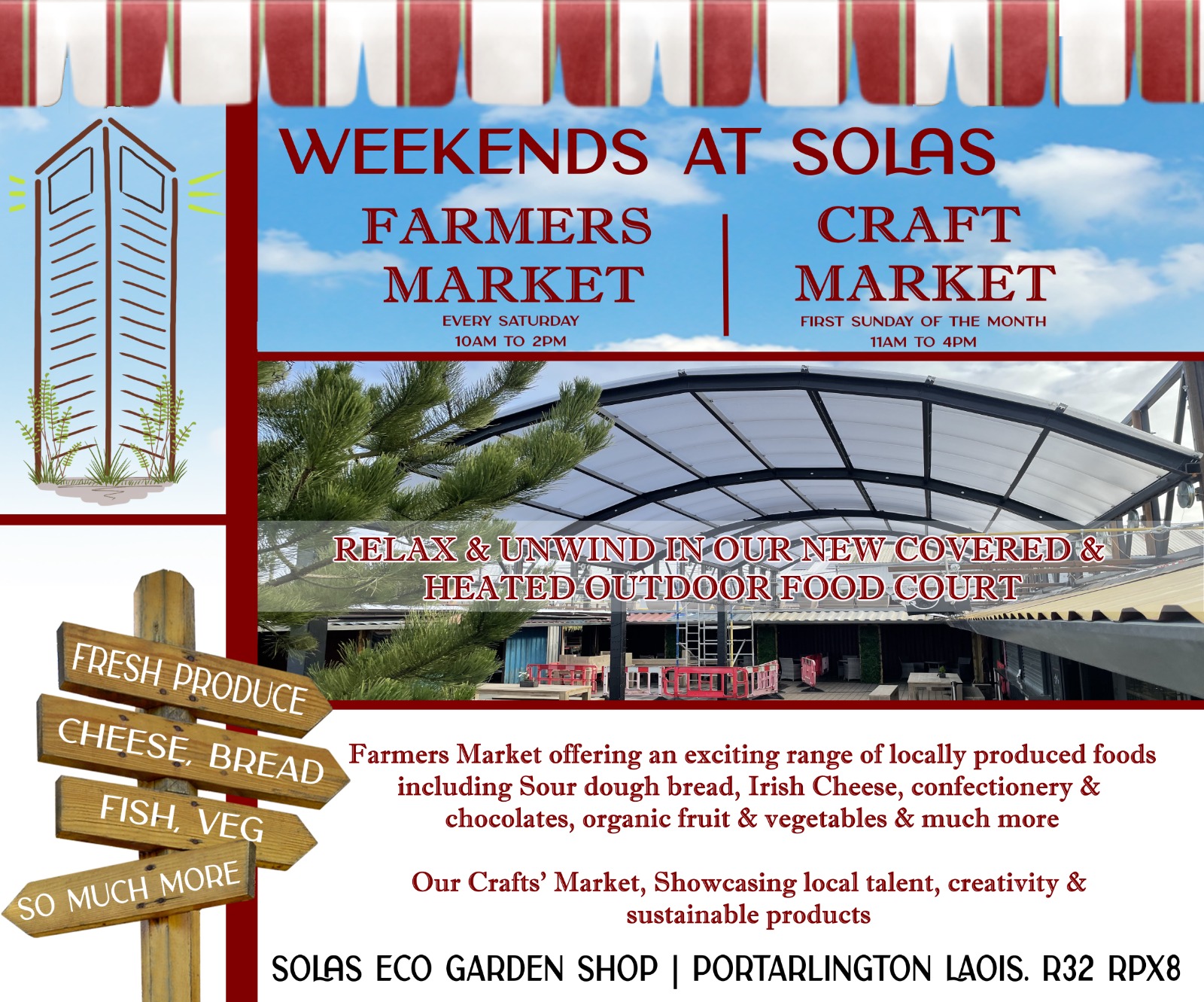 These improvements ensure that the gas infrastructure is future-proofed and robust enough to facilitate future economic growth in the area driven by members of the Laois Chamber.
By replacing natural gas with renewable gases, such as biomethane made from farm and food waste and hydrogen made from water and renewable electricity, and complementing intermittent renewable electricity, we are working to deliver a cleaner energy future for Ireland
Tell us a bit about what exactly CNG is?
CNG, or compressed natural gas, is a proven and reliable alternative to diesel that is particularly suitable for use in long-haul trucks, heavy passenger vehicles and other commercial vehicles where electric solutions are not a viable option.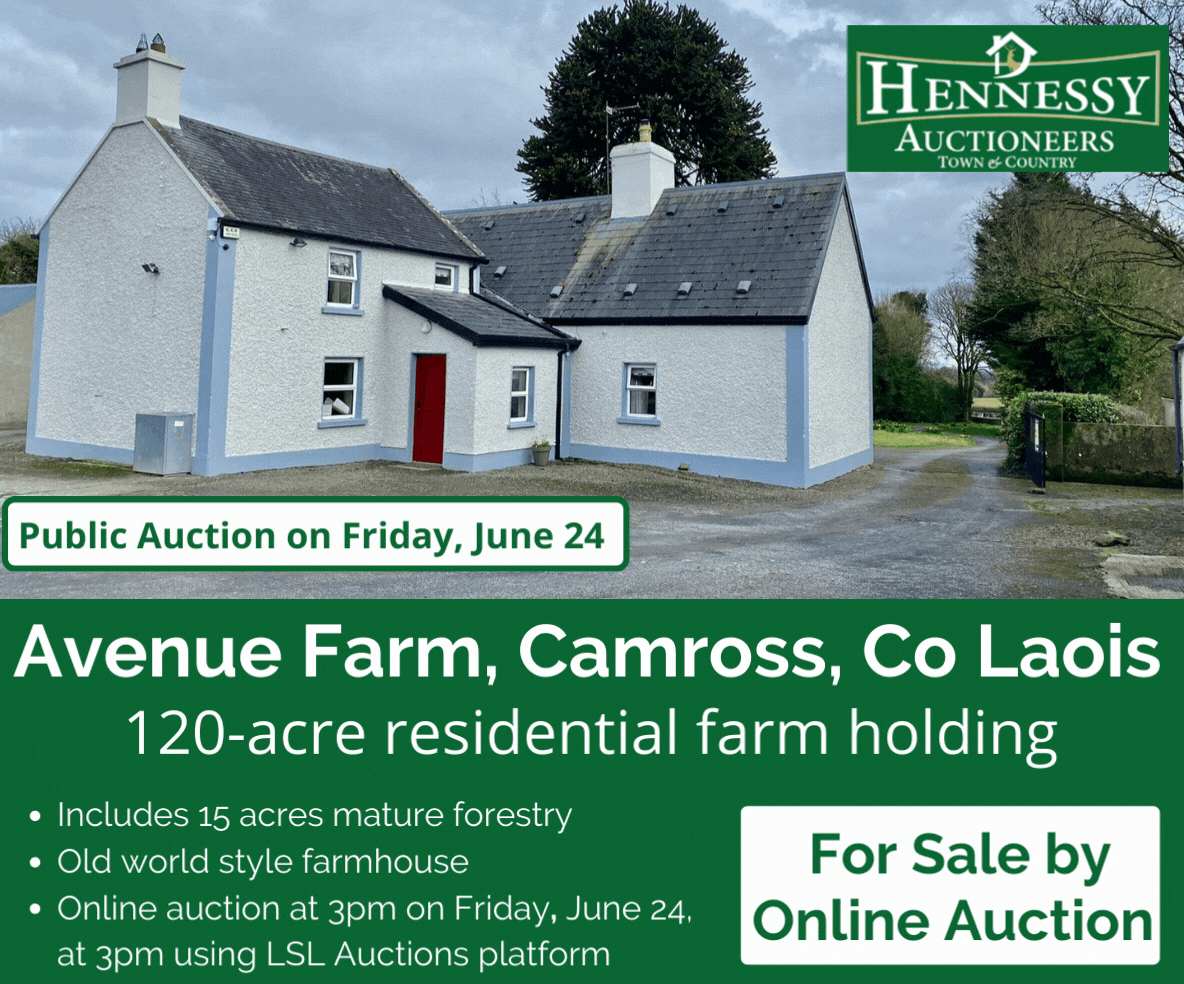 A cleaner and more sustainable fuel to diesel, CNG can deliver well-to-wheel carbon dioxide (CO2) emissions reductions of up to 23% (CENEX, 2019) and nitrous oxide (NOx) by up to 50% (UK Department of Transport, 2018).
Furthermore, biomethane and low blends of hydrogen are fully compatible with the existing gas network, appliances and CNG vehicles, meaning as the volume of these renewable gases increases on the network, vehicles refuelling from the gas network will increasingly reduce their carbon footprint without changing a thing, driving continually more sustainable supply chains and industries across the country.
Gas Networks Ireland's vision is to deliver a net zero carbon network. How will CNG support this?
As Ireland's transport emissions continue to rise, we face significant challenges to meet our emission reduction targets. Transport currently accounts for 42% of Ireland's energy use, making it the country's largest source of energy demand. It is also one of the most difficult sectors to decarbonise.
CNG reliably delivered through the national gas network is key to driving sustainable supply chains and is the first step towards net-zero commercial transport in Ireland.
Proven global technologies, such as CNG and renewable gases, can all play a part in helping decarbonise Ireland's transport sector.
Businesses can start their journey to sustainable transport and supply chains by switching their fuel from diesel to CNG and ultimately transition to networked renewable gases in the future.
These renewable gases are the only deployable at scale, ultra-low carbon alternative fuel for use in HGVs, where electric solutions are not currently viable options.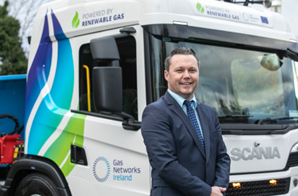 How is the rollout of the CNG refuelling stations going, and are there any planned for Laois?
Last year, Gas Networks Ireland opened the country's third and fourth public, fast-fill CNG stations at Circle K's forecourts at Clonshaugh in Dublin and Ballysimon Road in Limerick City.
This is in addition to stations at Circle K's forecourts in Dublin Port and Cashel.
We are currently working on a fifth station in Co Cavan and there is a further eight in planning and development. The good news for businesses in Laois is that one of these stations will be located close to Portlaoise.
These new stations and the funds available through our CNG Vehicle Grant scheme are helping make it even easier for fleet operators and businesses to make the sustainable switch to CNG.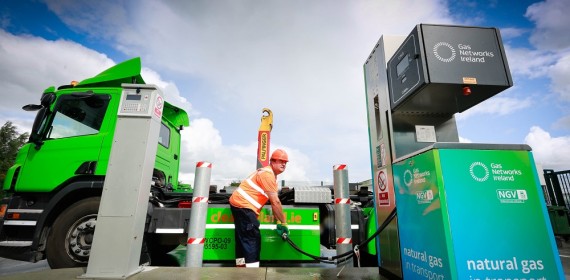 Can you tell us about the CNG Vehicle Grant Scheme?
Following full subscription of our 2017 CNG Vehicle Fund, we last year launched a €2.9m CNG Vehicle Grant scheme to support the purchase of up to 400 gas-powered trucks, buses and vans and help Irish fleet operators and hauliers in funding the transition to new, cleaner CNG vehicles.
The scheme is open to any Irish business that wishes to obtain grant support for the purchase of an approved CNG vehicle. A list of the type of vehicle types supported by the grant are available on our dedicated webpage: www.gasnetworks.ie/cngvehiclegrant
Co-financed by the EU's TEN-T Programme under the Connecting Europe Facility, the grant will cover 20% of the difference between CNG and diesel-powered vehicles with a maximum amount of €5,000 available to applicants per vehicle.
The maximum amount of financial support available to an applicant (including companies within the same corporate group) under the scheme will be €60,000. Grants can be used towards the costs of vehicles registered from 2020.
CNG Vehicle Grant Scheme – https://www.youtube.com/watch?v=72P_jPxwfFE
Is it possible to have a private refuelling station?
Absolutely. Private CNG stations are ideal for any business who wants a sustainable refuelling option on their own premises.
Clean Ireland Recycling was the first national waste operator to invest in a private refuelling station for its CNG vehicles.
In addition to reducing the company's carbon footprint, it has provided a significant competitive advantage in winning new business as both their residential and commercial customers have become more conscious of their impact on the environment.
Each private CNG station can be designed to individual customer requirements, with specifications based on a number of factors including, fleet size, volume of gas required and the nature of business.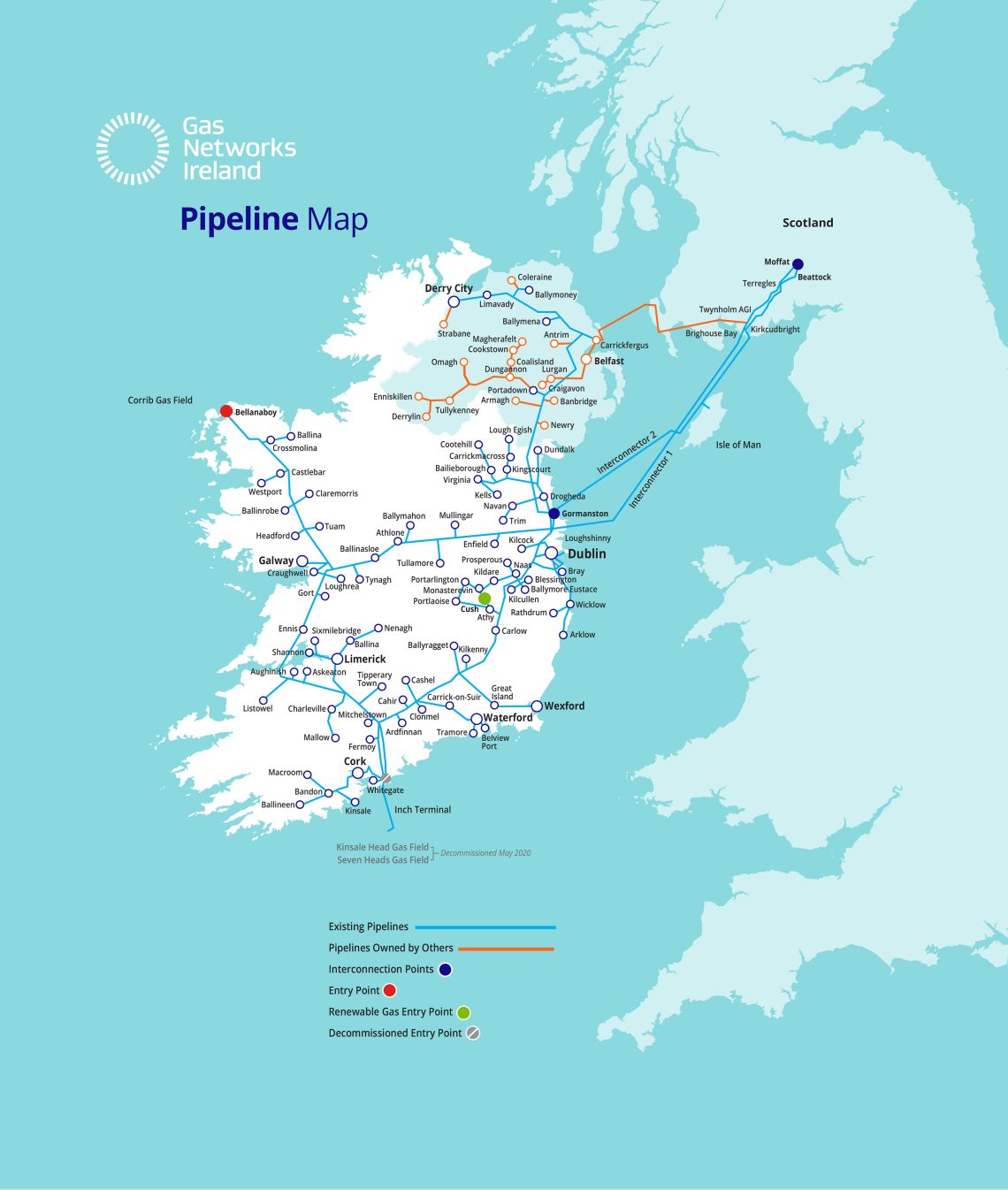 Are there any projects Gas Networks Ireland is currently working on, or any interesting industry developments you can tell us about?
The issue of energy security and the need to enhance it through indigenous renewable gas production and storage facilities has not been the subject of such public discourse since the oil crises of the 1970s.
In March, the European Commission issued its new REPowerEU plan to reduce the European Union's dependence on Russian fossil fuels by diversifying gas supplies and speeding up the roll-out of renewable gases.
This was followed by Ibec's letter to  the Government to enhance Ireland's energy security in the coming months and years, again referencing the development of renewable gases.
We are also beginning to see Irish businesses become more vocal about the need for supports in the development of a renewable gas industry in rural Ireland.
Embraced in the UK and across Europe, hydrogen is a critical component of the European Green Deal and recognised by the European Commission as offering "a solution to decarbonise industrial processes and economic sectors where reducing carbon emissions is both urgent and hard to achieve".
Hydrogen is a carbon free gas that can be made from renewable electricity through a process known as electrolysis and stored until needed, making it an attractive option to decarbonise Ireland's energy system and a strong example of how greater integration between Ireland's gas and electricity networks can support a low carbon economy.
Gas Networks Ireland recently completed construction of a research and development facility in Dublin to develop a detailed hydrogen technical strategy and ensure that the existing gas network is capable of safely transporting and storing both blended and 100% hydrogen into the future.
Visit https://www.gasnetworks.ie/cng
---
Business News
Minister Damien English recently visited Laois, where he met with Laois County Council, Local Enterprise Office Laois, Laois Chamber, members of Laois Taste and local businesses. Laois Chamber member, Salutem Insights, were also presented with an award by Minister English in recognition of being awarded this year's Laois County Enterprise award.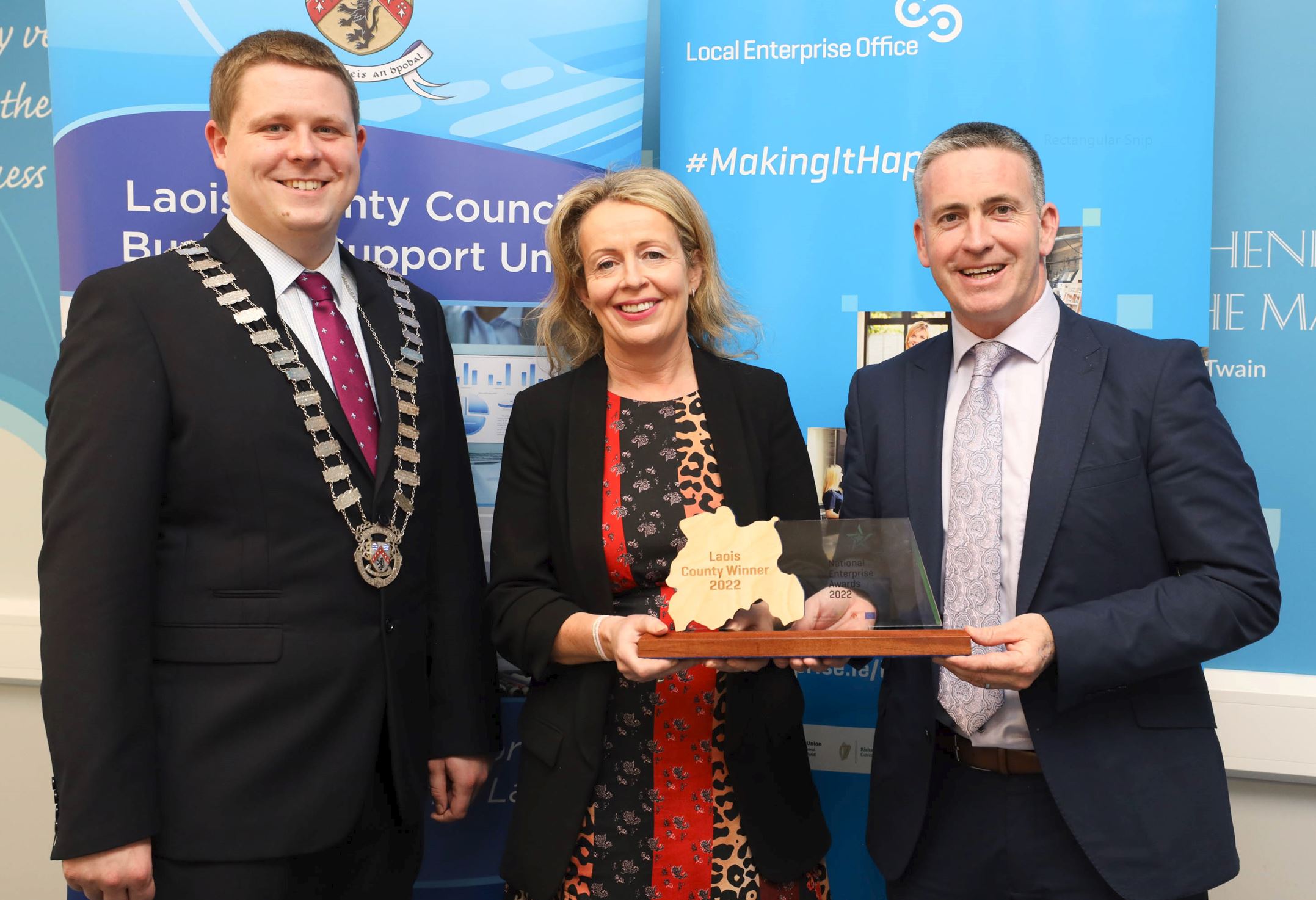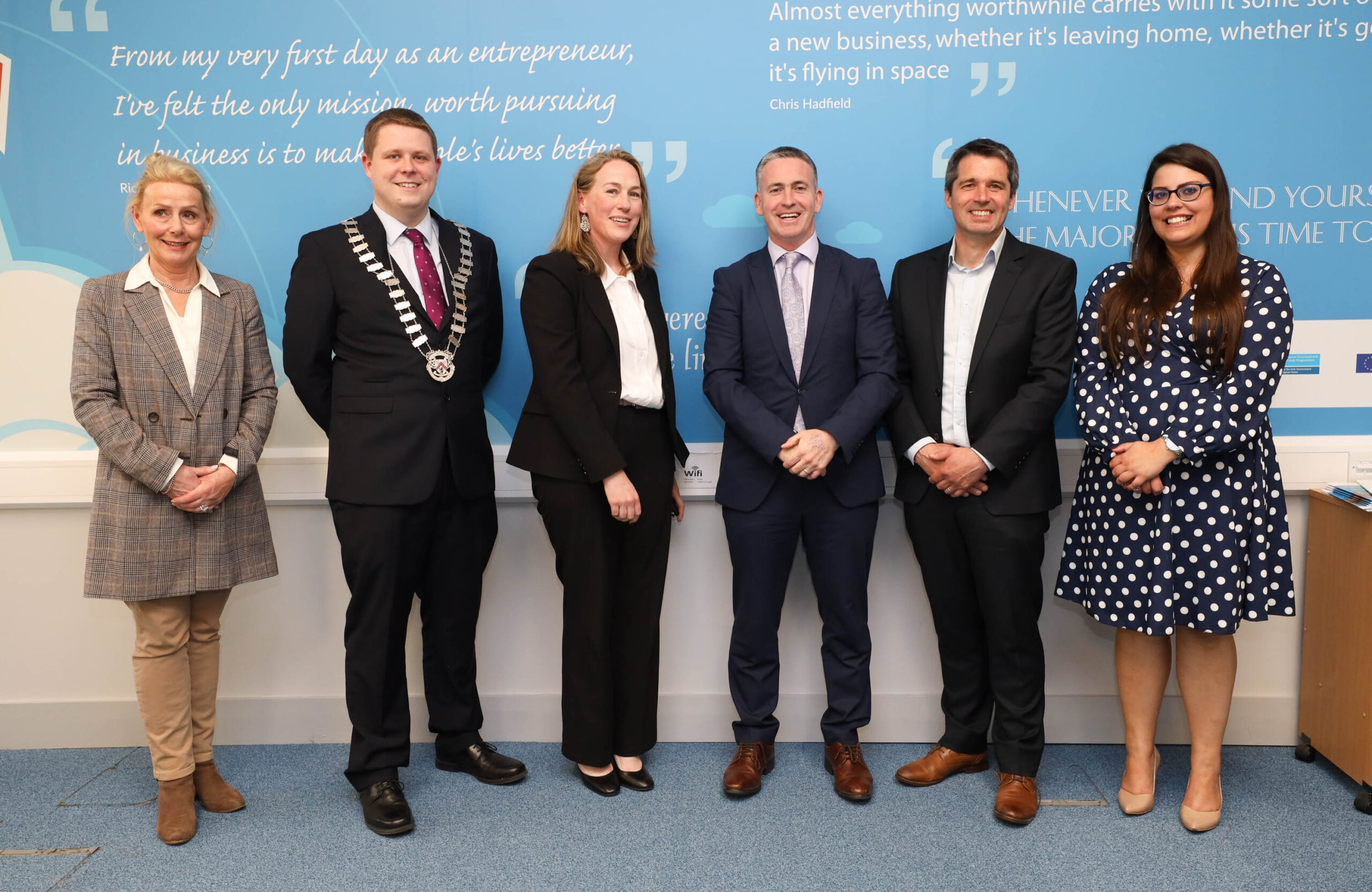 Congratulations to Abbeyleix and Abbeyleix Tidy Towns on winning a well-deserved IPD Pride of Place Award at the recent awards ceremony.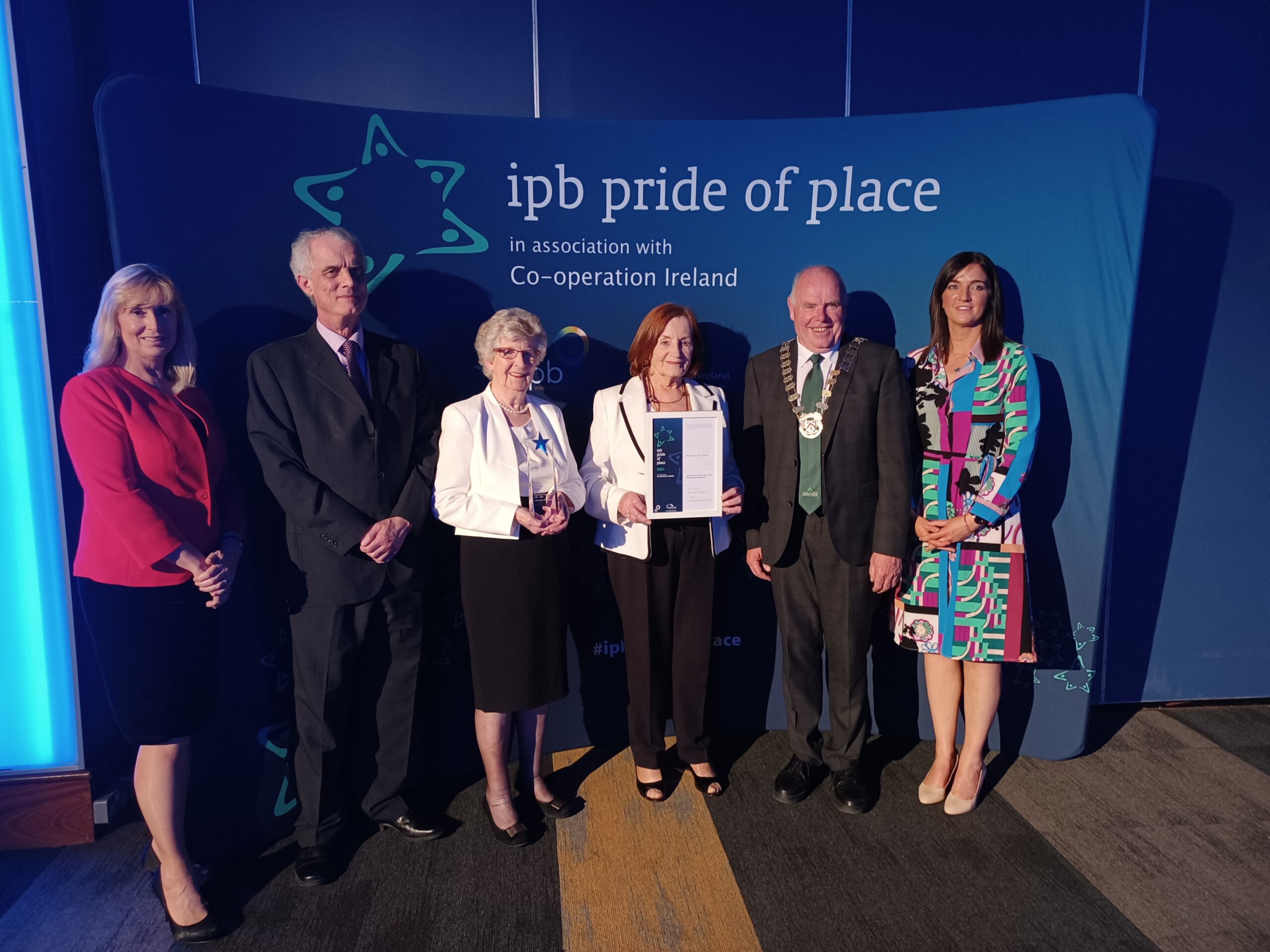 Laois Chamber Corporate Member, Fingleton White, recently presented Irene and Catherine from Portlaoise Action To Homelessness (PATH) with a cheque for €2,800 to help support their good work. The funds were raised through staff donations and a matching amount from Fingleton White.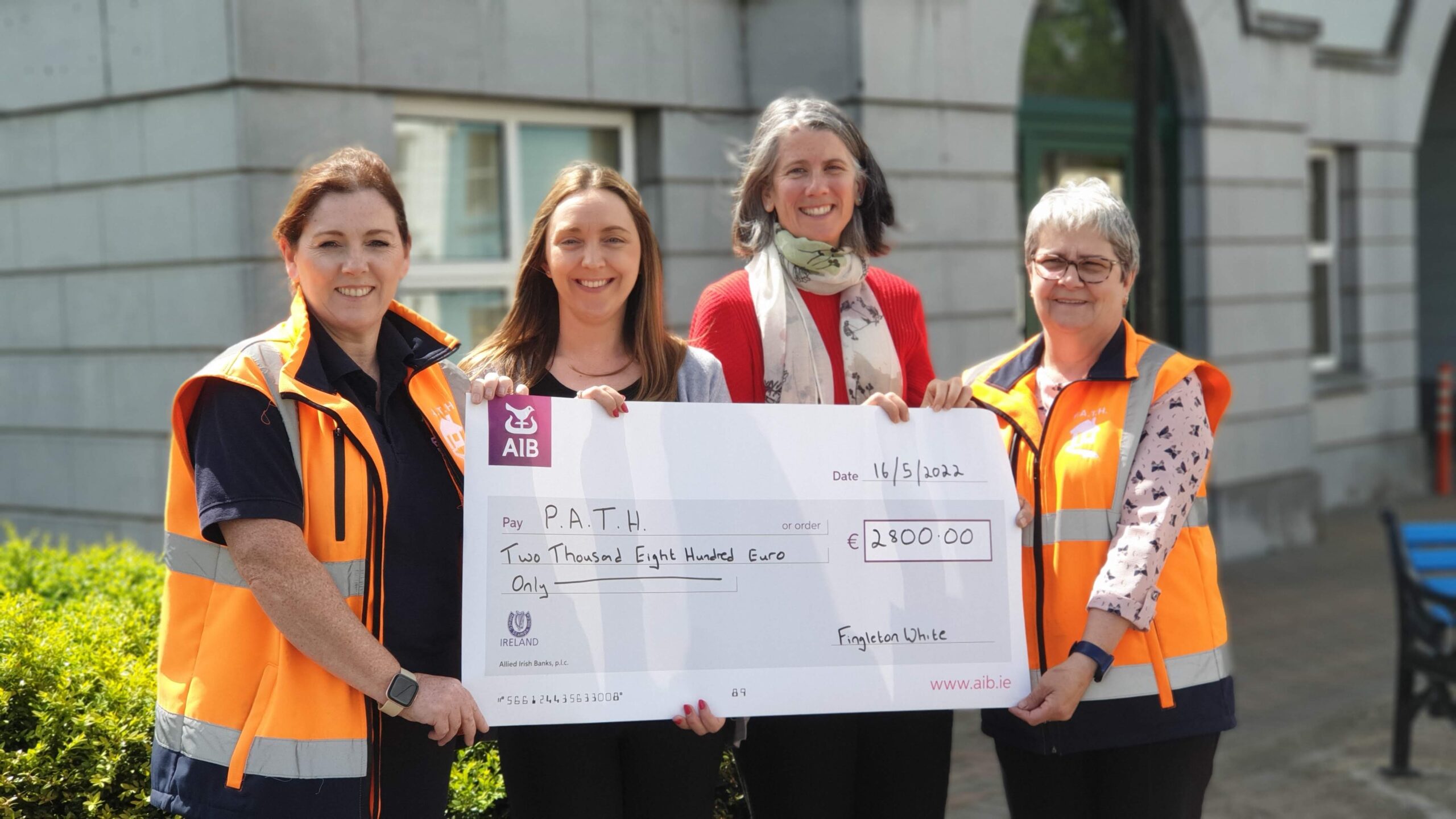 ---
Business Supports
Enterprise Ireland's Innovation Arena Awards 2022 are now open for online entries with €10,000 in cash prizes available. Visit www.innovationarena.ie . The closing date is Wednesday, 1st June 2022.
This year the Enterprise Ireland Innovation Arena is back taking centre stage at the National Ploughing Championships. The last 2 years of the competition was delivered in an online format due Covid-19. This year the competition will again showcase the very best of Irish AgriTech innovation in person at the National Ploughing.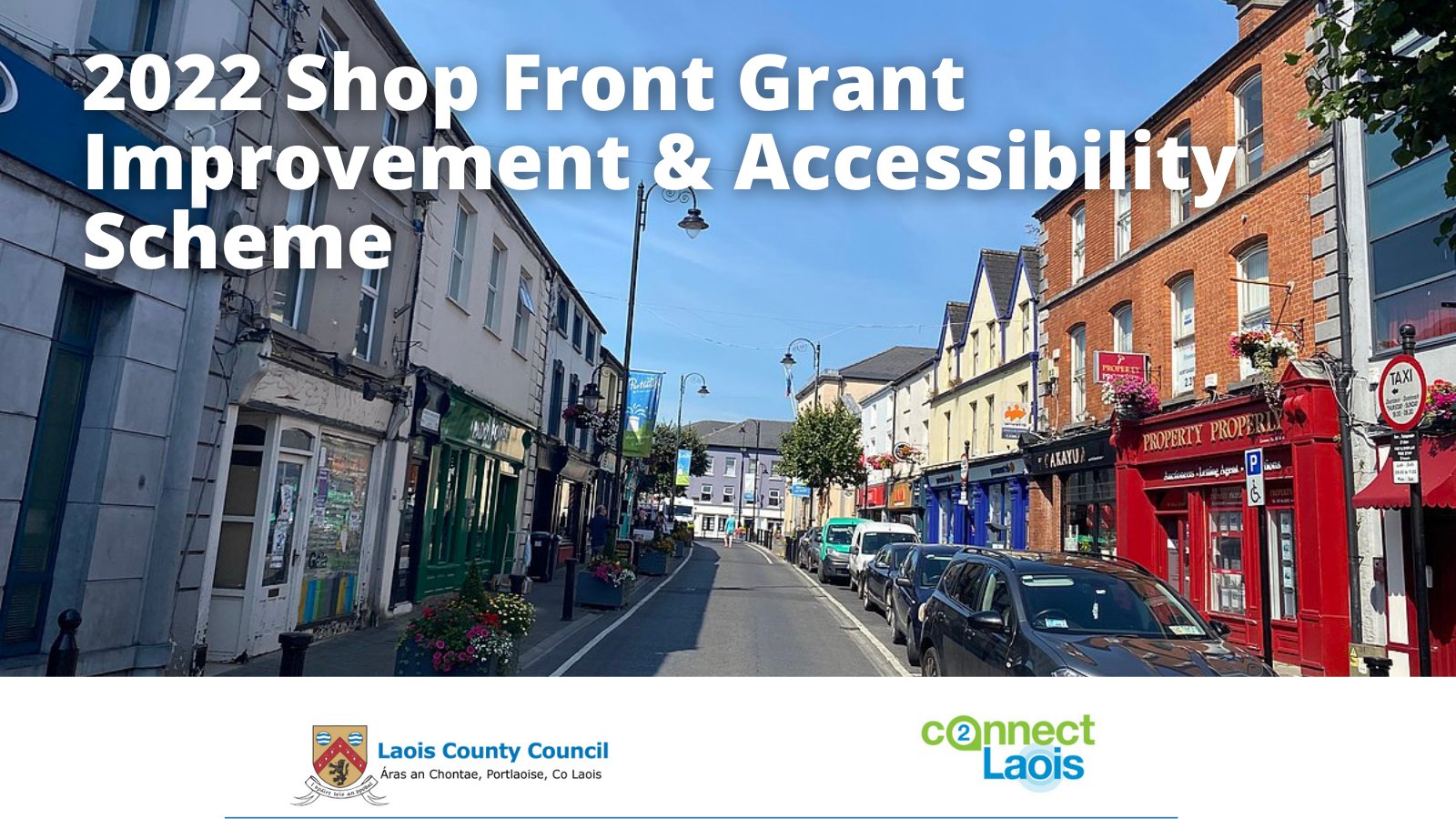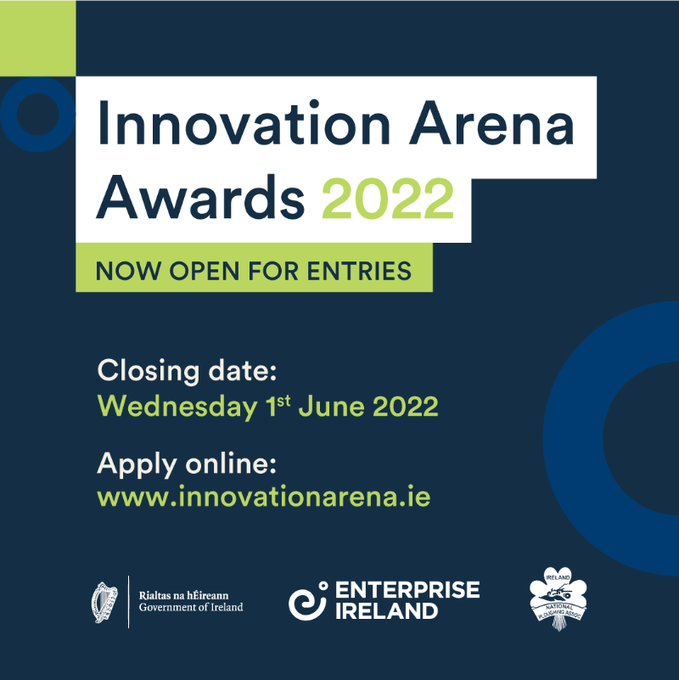 ---
What's Coming Up?
Laois Chamber May Networking Event
Date: Thursday, 26th May
Time: 8.30-9.30am
Venue: The Killeshin, Portlaoise
PaymentPlus will give a brief presentation on potential savings of up to 25% on merchant services exclusive to Laois Chamber members.
E-mail info@laoischamber.ie to register.
Workshop to learn more about E-mail Marketing for your Business with Local Enterprise Office Laois
Date: Thursday, 26th May 2022
Time: 2pm – 4.30pm
Venue: Online
This practical workshop will show you how email marketing can help you get results. Participants will understand how email marketing & automation fits into their business and they will have the tools, skills and knowledge to be able to run effective email marketing campaigns.
Book your place here for FREE: https://www.localenterprise.ie/Laois/Training-Events/Online-Bookings/T2231-Email-Marketing.html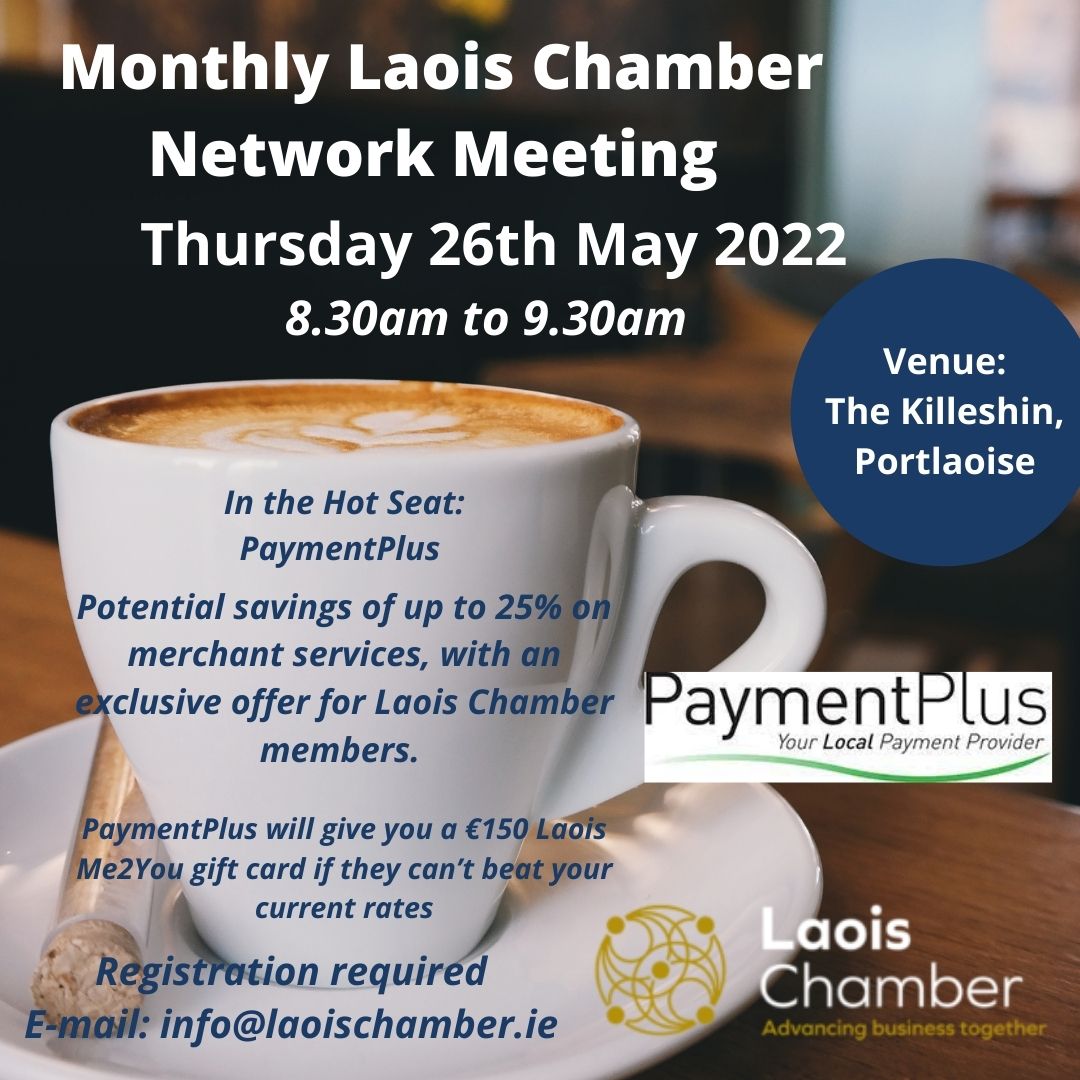 SEE ALSO – Business Brief: A thriving graphic design company, events to look forward to and latest supports