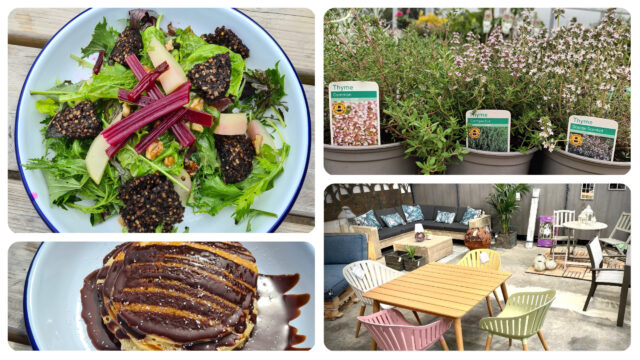 The last two weeks since new chef (Allan Hendry) joined, have been amongst the busiest ever for SOLAS Eco Garden Centre in Portarlington and it would appear these two facts are not unrelated.
David Maher, co-owner of SOLAS explains: "Our mission here from day one has been to ensure we would build something really special with a very strong Eco and Artistic ethos which we believe we have done by creating a destination like no other in Ireland.
"Getting the food and coffee just right is now our primary focus. The ethos, beauty and scale of what we have built has allowed us attract like-minded personnel – firstly with our food manger Caoilfhionn and now with our chef Allan.
"To be able to attract such talent in a really tight labour market is a tribute to what SOLAS has not alone become but what our team believe it can be – just a really great venue to visit for Plants, Food, Culture and value"
SOLAS Food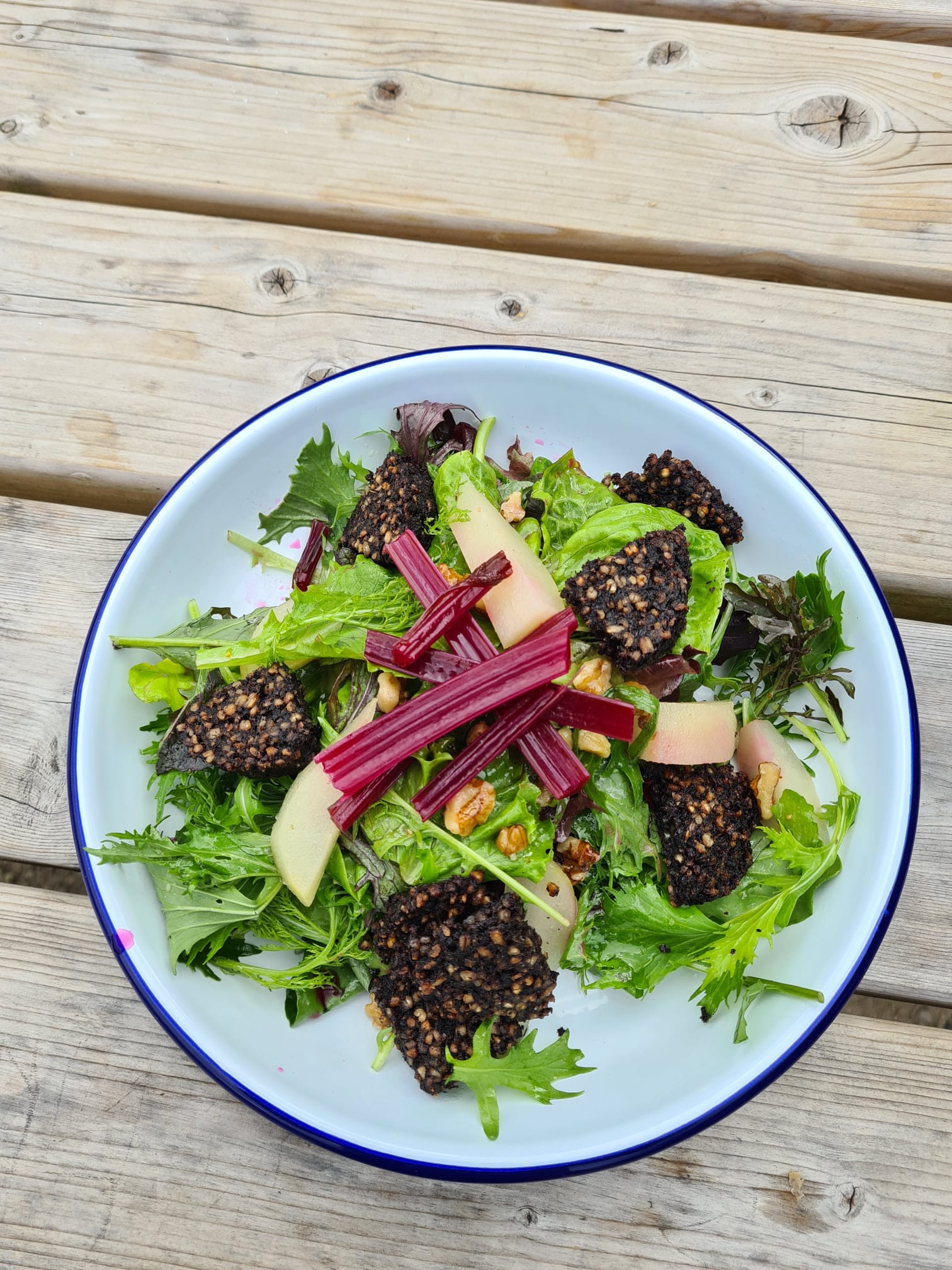 Featured this week are
The Healthy and Tasty
Poached pear and black pudding salad with mixed leaves and toasted walnuts.
The Not-so-Healthy and Very Tasty
Pancakes with Nutella sauce.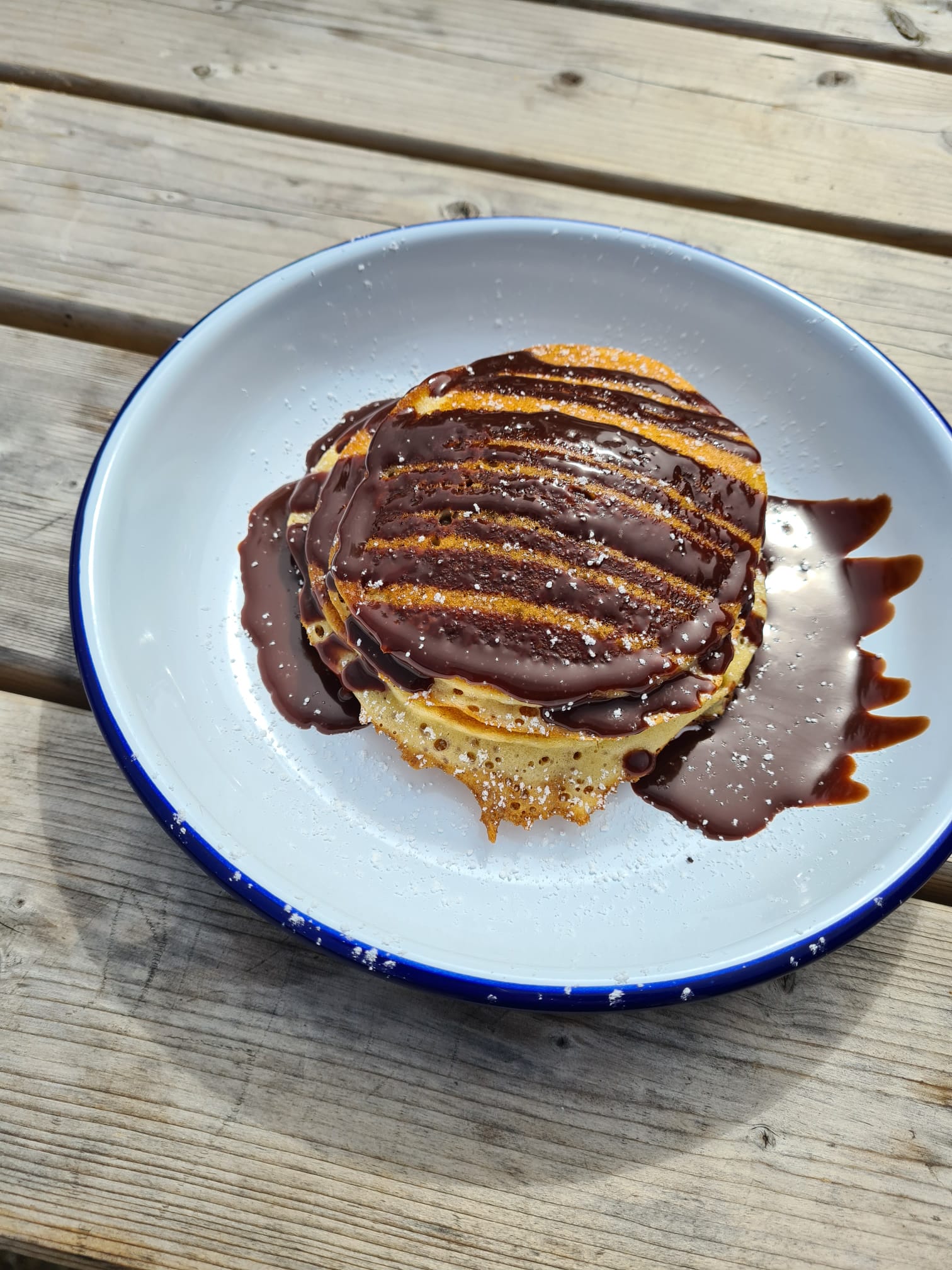 Other options include
Eggs Benedict, poached eggs with bacon and hollandaise sauce on toasted muffins.
Portobello and chestnut mushrooms in a cream sauce with garlic toast.
Chilli beef nachos with cheese and sour cream.
Louisiana chicken wings and chips with blue cheese dip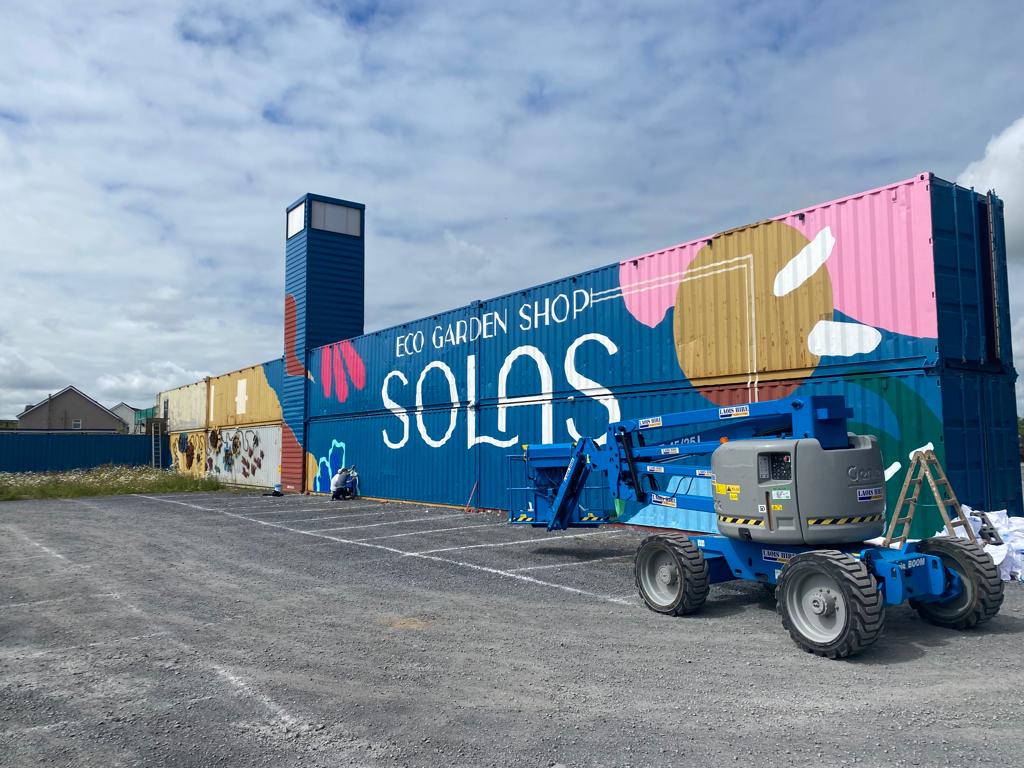 SOLAS Events and News
Mural: Work on the new 440 sq. m mural covering the entire main wall container and light tower façade is now over 60% complete. It will be yet another unique and memorable feature of which SOLAS can be proud. The photo shows state of progress as of Wednesday 22 June 2022.
Events Space: SEOMRA is the new 100 sq. m event space at SOLAS which is available for bookings 7 days a week. Events currently being held here include Yoga (Alice Carroll each Saturday and Tuesday) and also a dance event. See full details on
Education: Thursday 30 June at 11am: FREE 'Circular Economy Academy' educational event.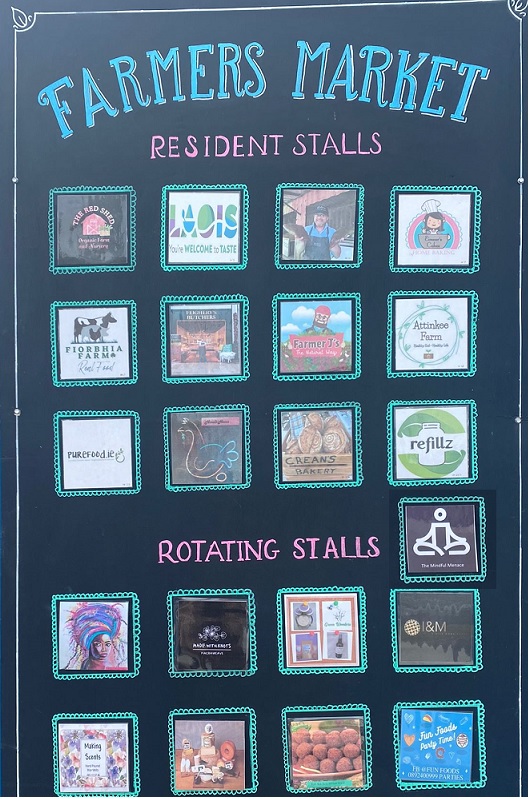 Weekly Farmers' Market
This Saturday, June 25, will have a large number of stalls which are listed on our new noticeboard at SOLAS so customers can know who to expect for the following Saturday.
Kali's Kitchen' will be out Farmer's market hot food offering again this weekend, with a wonderful range of 'Falafel' and other Syrian classics
'Fun Foods':  offer a wonderful range of freshly made waffles and crepes
Also look out for fresh flower bouquets from 'The Blooms', Value and quality meats from Feighery's butchers, organic Meat, Fresh local vegetables, Bread, cakes, candles, Jewellery and a range of 'Taste of Laois' Products.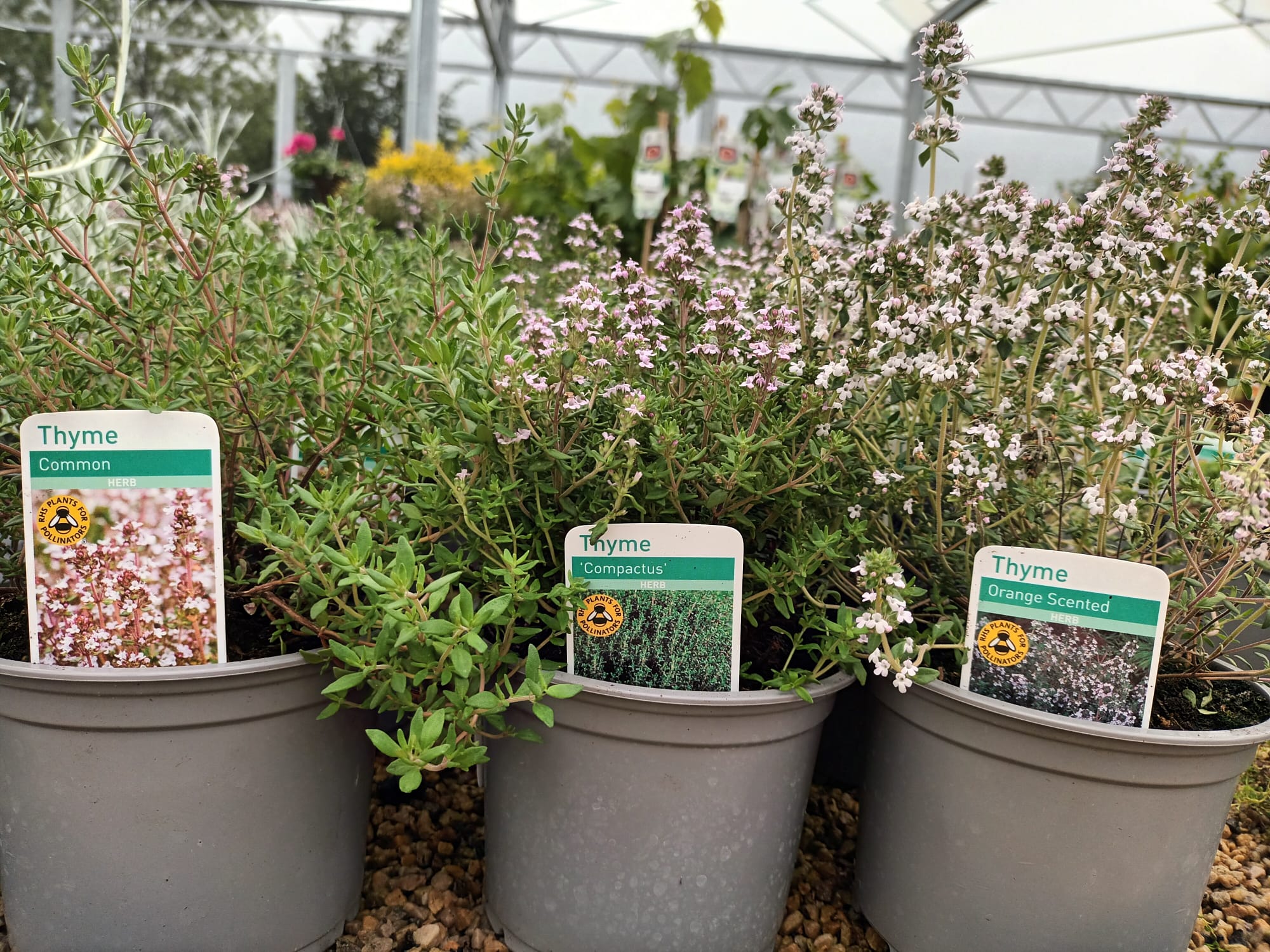 SOLAS – Plants
This week the focus is on 'Grow your own' with a selection of fruit bushes, tomatoes. Our range of Herbs grown locally in Bracknagh by 'Herbs on Thyme'.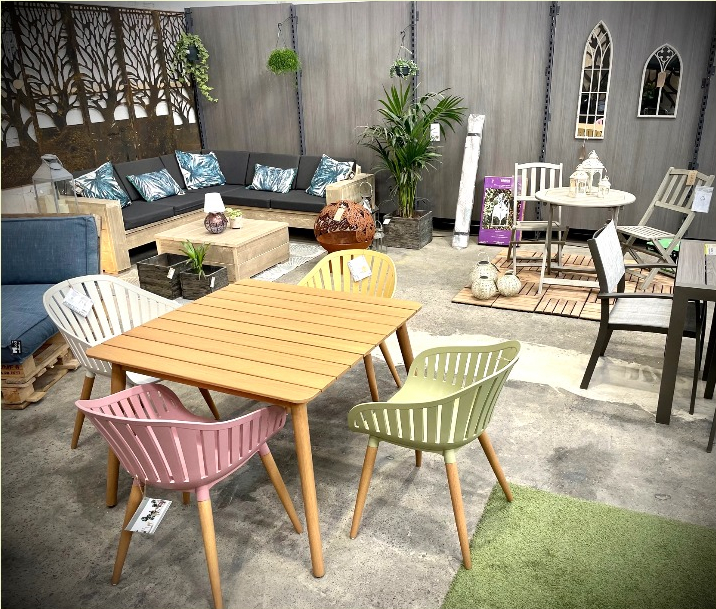 SOLAS – Shop
Our shop product of the week is a Nassau Square Hardwood Dining Table which comes with 4x Nassau Chair. The set is made from Environmentally Friendly & Recyclable Materials FSC Eucalyptus & Hardwood this stylish All-weather furniture set on sale this weekend at SOLAS
Get 15% off this weekend only for an amazing deal on top quality garden furniture.

SOLAS Weather
The weather this weekend is forecast to be mixed and moderately warm. Note our Market and Food court is covered!