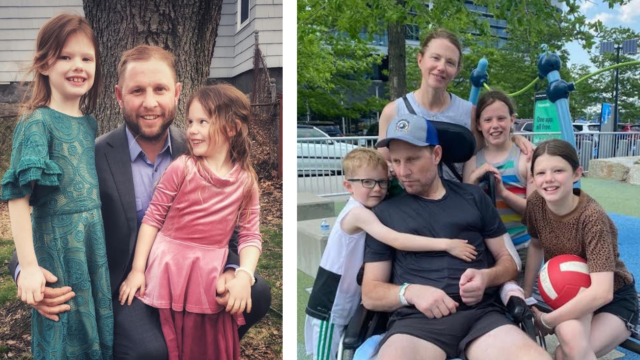 The renowned Camross community spirit will come to the fore on the weekend after next as they plan a massive fundraiser for Ciaran Moore and his family, the local man who has been left withy a Traumatic Brain Injury after being the victim of a one-punch attack in a Boston pub last Christmas.
The perpetrator has been before the courts for aggravated assault but was released on $25,000 bail and must wear an ankle monitor.
Ciaran has been living in the USA for almost 20 years where he works with the family business Brenco Construction and is heavily involved in the GAA scene in the city.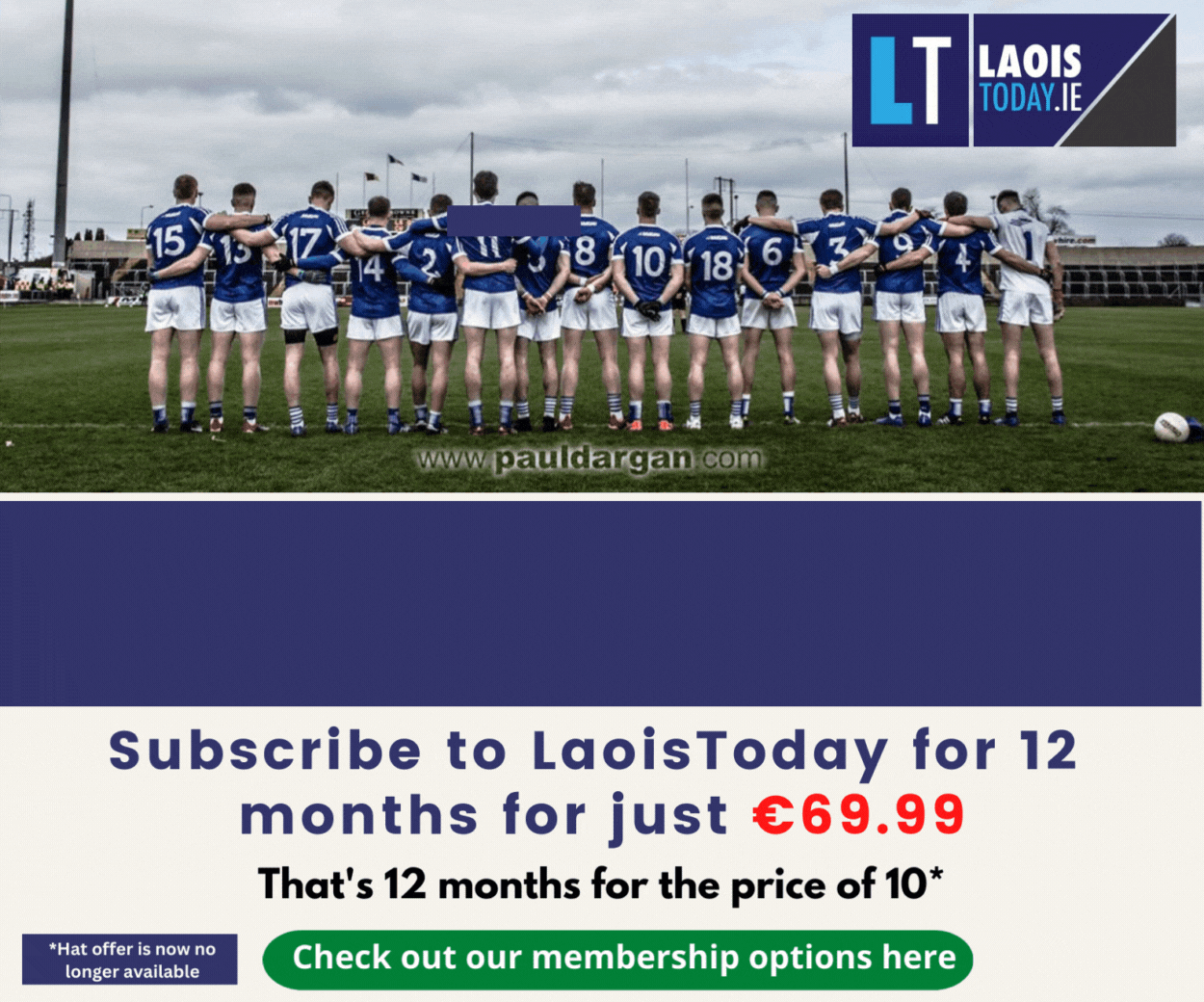 Married to Shauna, who is from Dunloy in Antrim, the couple have three children – Eve (12), Emme (8) and Micheal (6). 
The incident happened on St Stephen's Night with Ciaran rushed to hospital where he was already in a coma.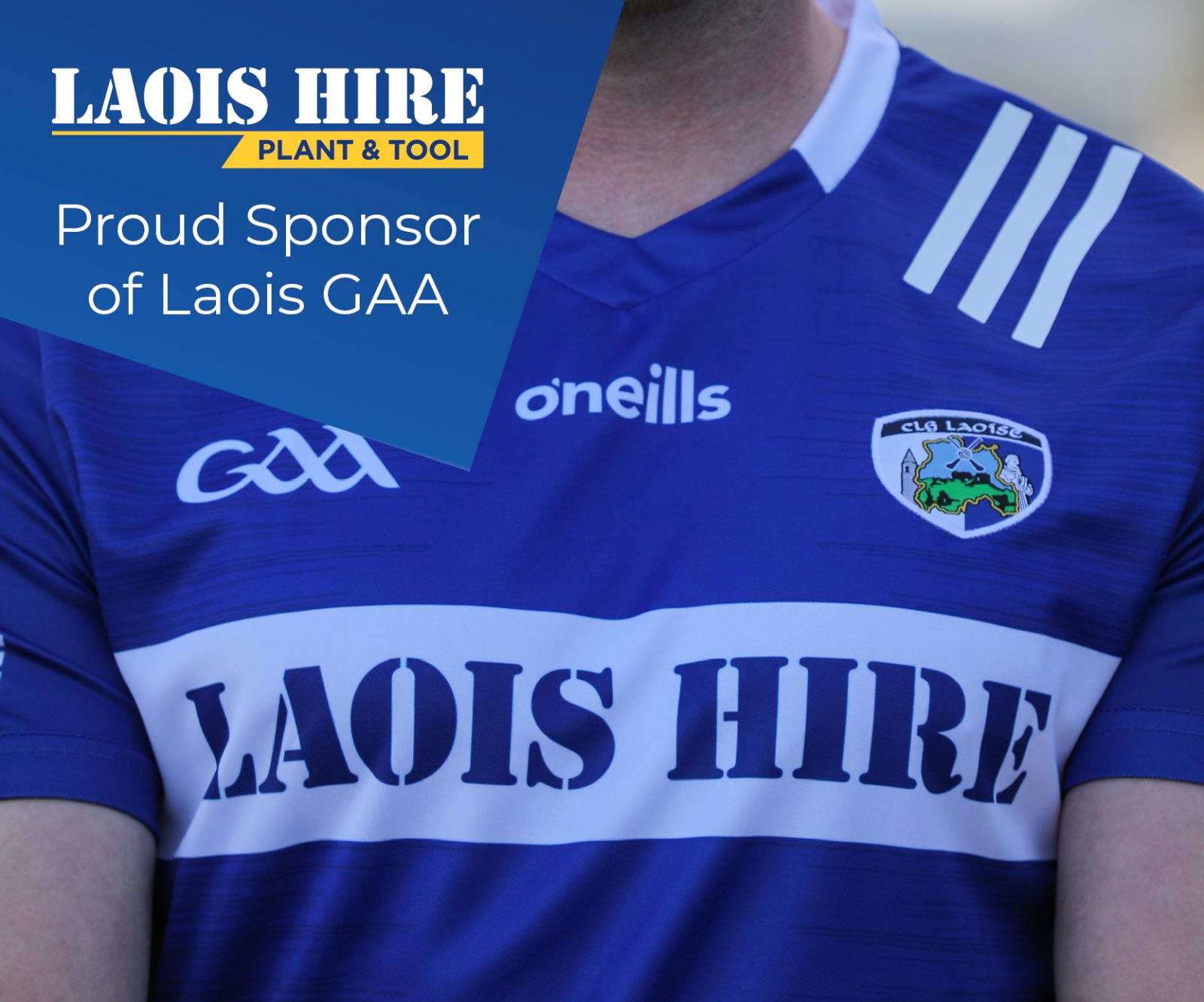 Surgeons were forced to perform an emergency Craniotomy where they removed a part of Ciaran's skull to reduce the impact of the swelling but his family were told there was a high chance he would be in a vegetative state if he survived. 
After two months in and out of ICU, he was stabled enough to be transferred to a rehabilitation hospital where there was progress and Ciaran returned home in June. 
But he requires round the clock care, cannot be left alone and has limited mobility on the left side of his body.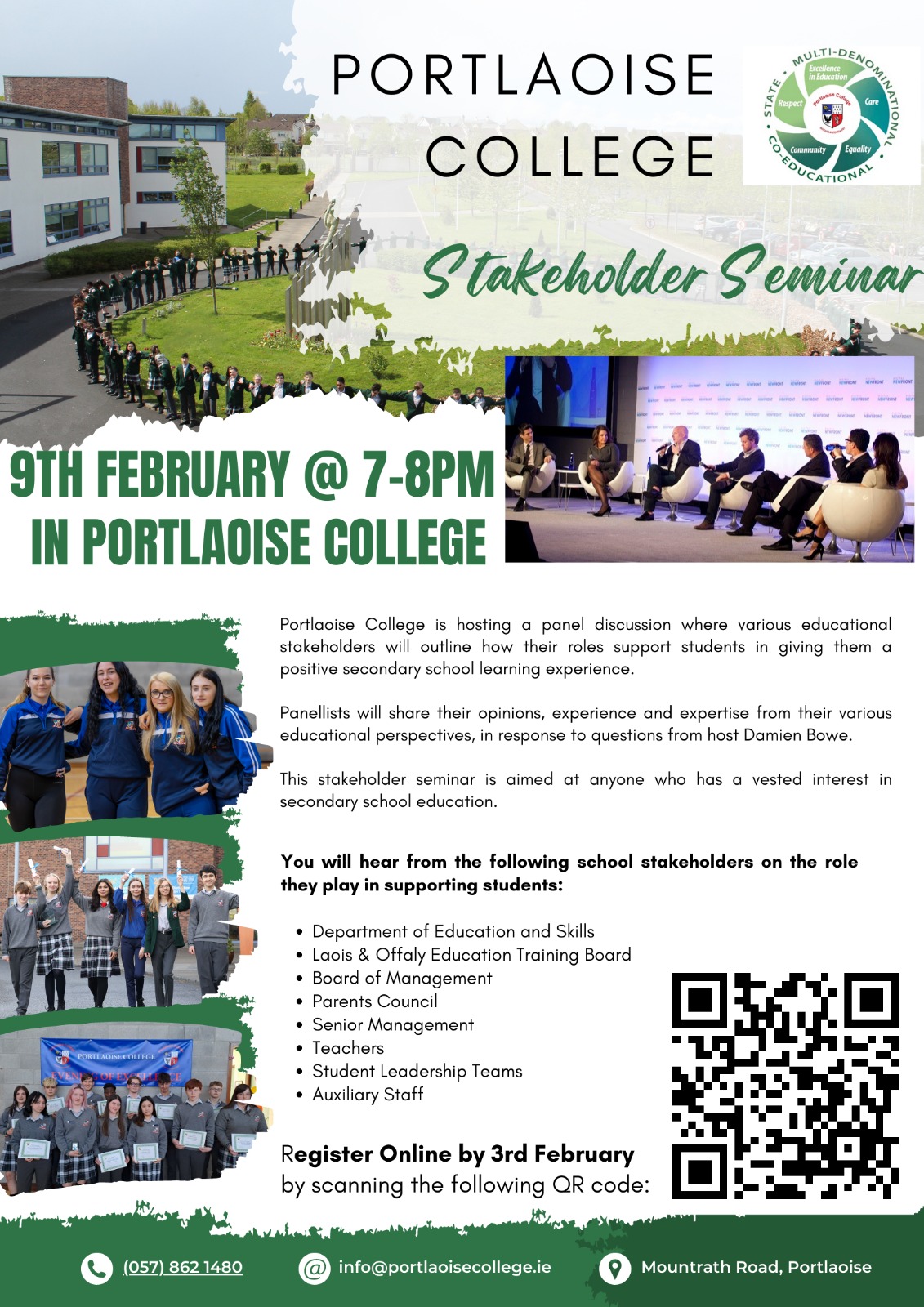 He is learning to walk again and has issues with short-term memory, speech and sight.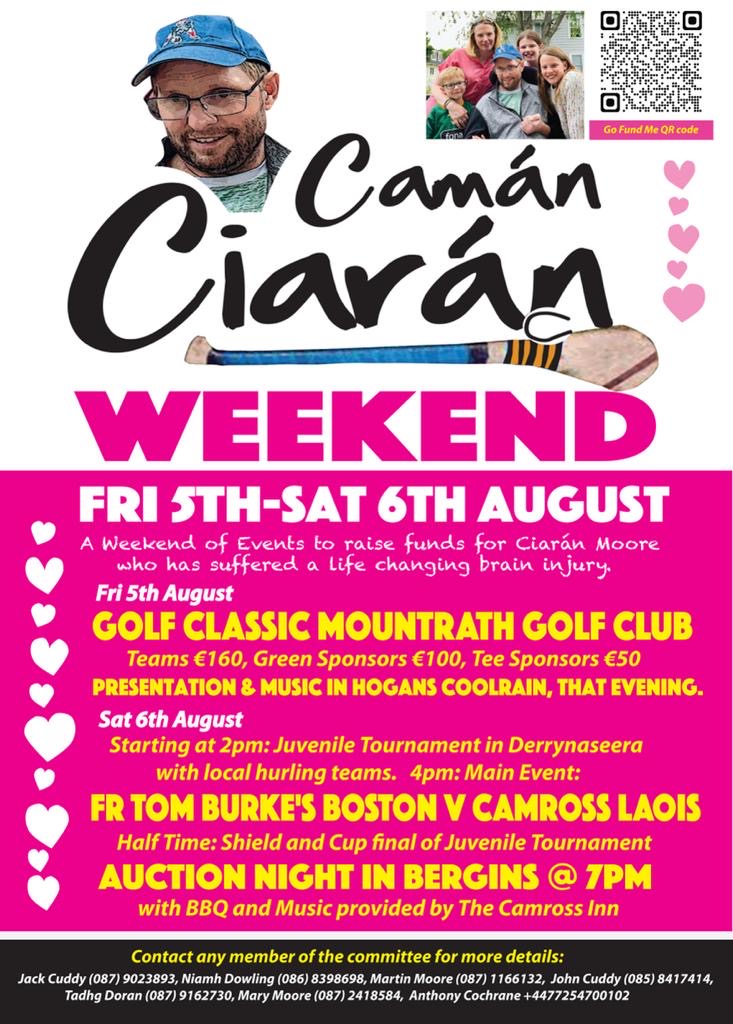 Already his home in Boston has been modified to meet his needs. 
The second youngest of six children to Micheal Moore and Maureen Cuddy, Ciaran grew up in Knocnagad near Camross in a family steeped in Laois and Camross hurling. 
He represented club and county all the way up along, losing a minor final with Camross in 1996 but winning an intermediate in 2000.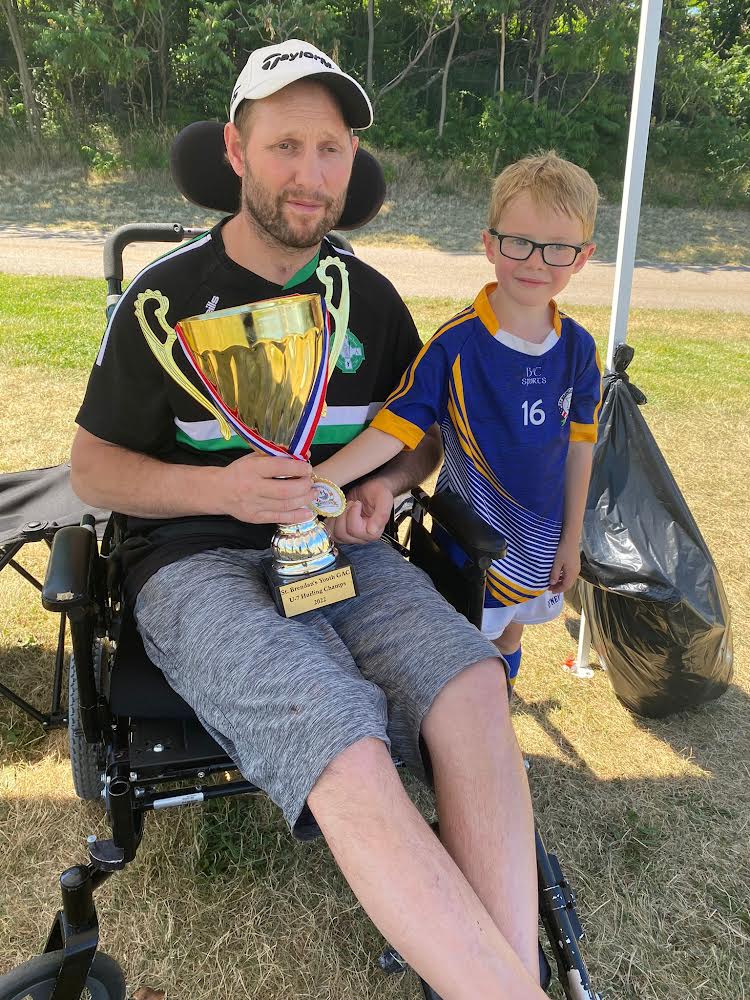 Moving to America in 2003, he linked up with the Fr Tom's Club for hurling and Kerry for football and enjoyed multiple successes with both. 
And the Camross and Fr Tom's community are pulling out all the stops on August 5-6 with a weekend of events to help raise funds. 
A Golf Classic is being held in Mountrath Golf Club on Friday, August 5, with presentation and music in Hogan's in Coolrain that evening. Teams are €160 with green sponsorship costing €100 and tee sponsorship €50. 
On Saturday, there is a juvenile hurling tournament in Camross GAA grounds at 2pm with the main event an adult game between Camross and a Fr Tom's selection at 4pm. Former St Tom's players from all around Ireland are travelling to take part. 
There is an Auction Night in Bergin's in Camross starting at 7pm that evening with Barbeque and music provided by the Camross Inn. 
If interested in donating or offering your support, you can contact any member of the organising committee:
Jack Cuddy (087 9023893)

Niamh Dowling (086 8398698)

Martin Moore (087 1166132)

John Cuddy (085 8417414)

Tadhg Doran (087 9162730)

Mary Moore (087 2418584)

Anthony Cochrane (+4477254700102)