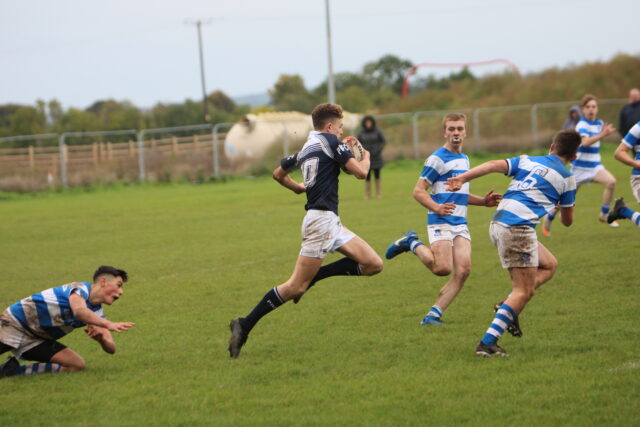 Athy RFC 19 Portlaoise RFC 67
U-15 Leinster League
On a cool Sunday morning in Athy, Portlaoise U-15s continued their winning ways with a fine win against a home side struggling for form.
Bill Rigney, Darragh Maher, Fionn Mullen, and Darragh Coffey were wide awake for the early morning start and drove the team to a comprehensive win.
The home side kicked off and had a sustained period of attacking play in the Portlaoise half. They went close to scoring in the right corner only for a try-saving tackle by full-back Eoghan Kennedy.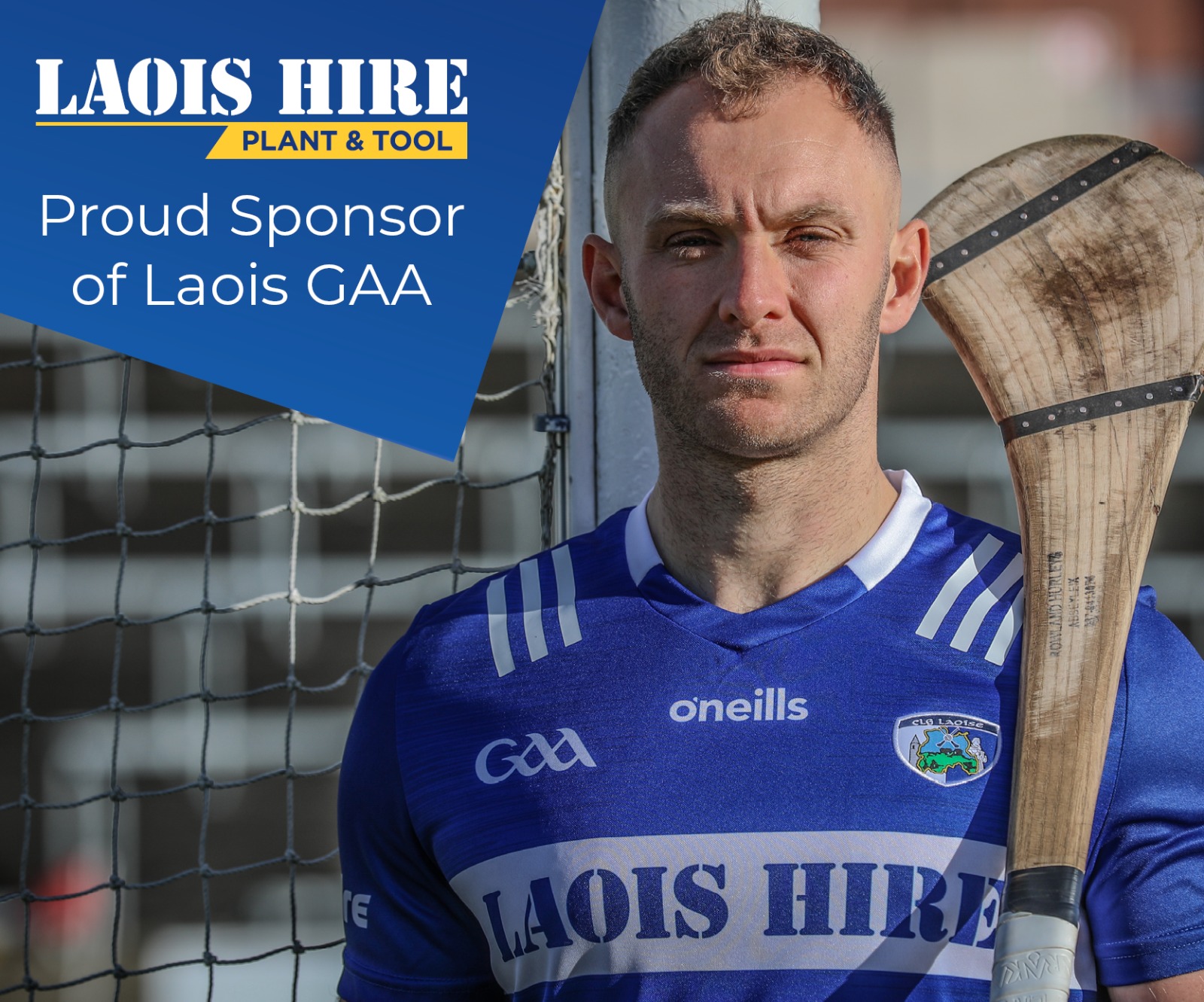 From a resulting line-out, out-half Matt Cunningham kicked for field position and some great counter-rucking by Donnchadh Carroll and Bill Rigney saw Zack Maginness beat the defence on the outside to score in the right corner.
From the resulting re-start, Cunningham and Maginness combined to put the defence in all sorts of trouble and Cunningham touched down for a try which he converted for a 14-0 lead.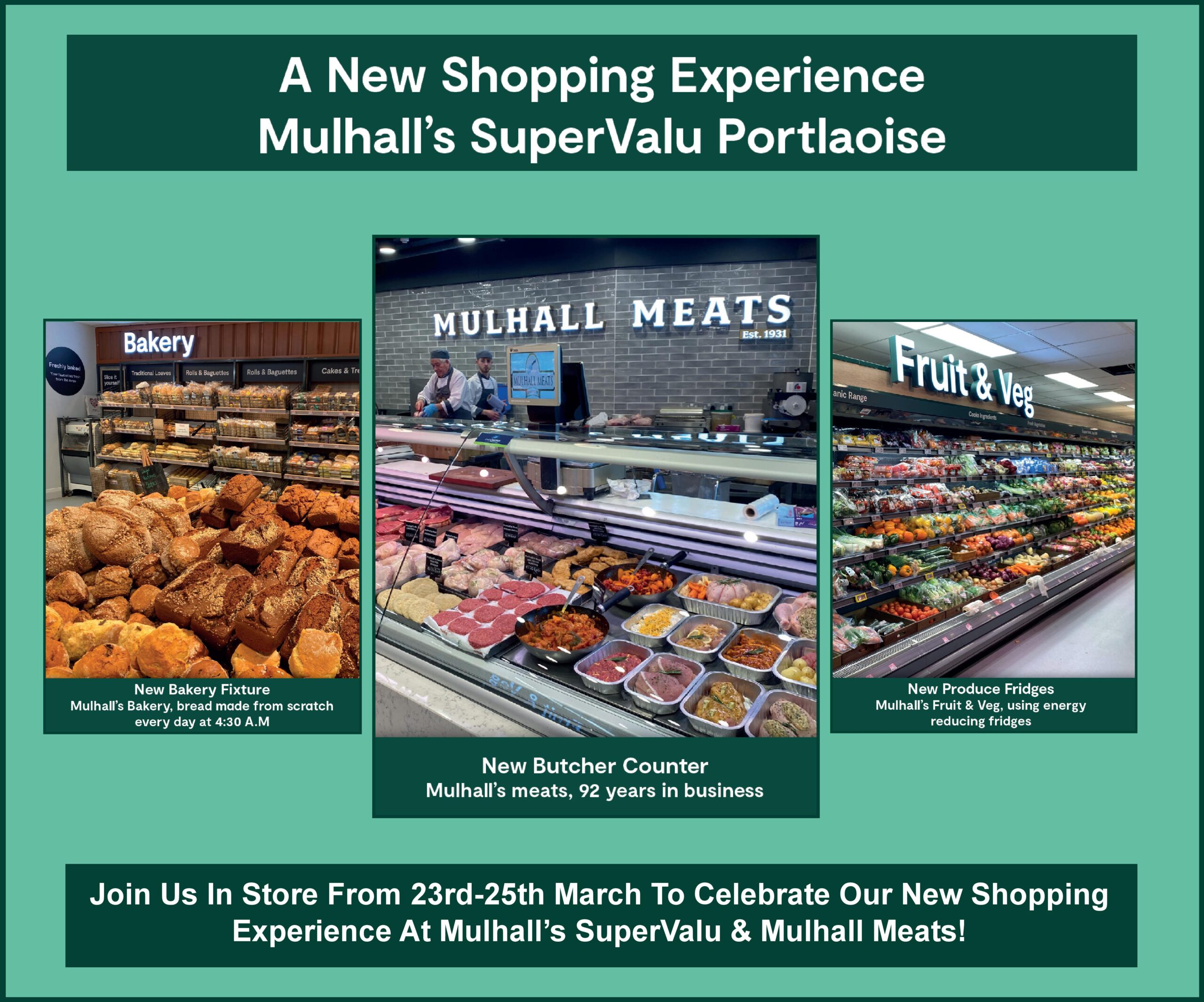 Portlaoise were getting into their stride now and, once again from ball secured at the re-start, second-row Bill Rigney and Cunningham combined to put Captain Eanna Moynihan on the move.
The No. 8 made a great gain and, when the ball was recycled, outside centre Daniel Whelan showed a clean pair of heels to score in the right corner. Portlaoise were now making a habit of capitalising on the restart and Whelan and Cunningham combined to put Moynihan clear to touch down in the left corner.
Wings Nickolas Ibanez and Ethan Kelly were giving Portlaoise great width in attack as the away side sought to bank their dominance on the scoreboard.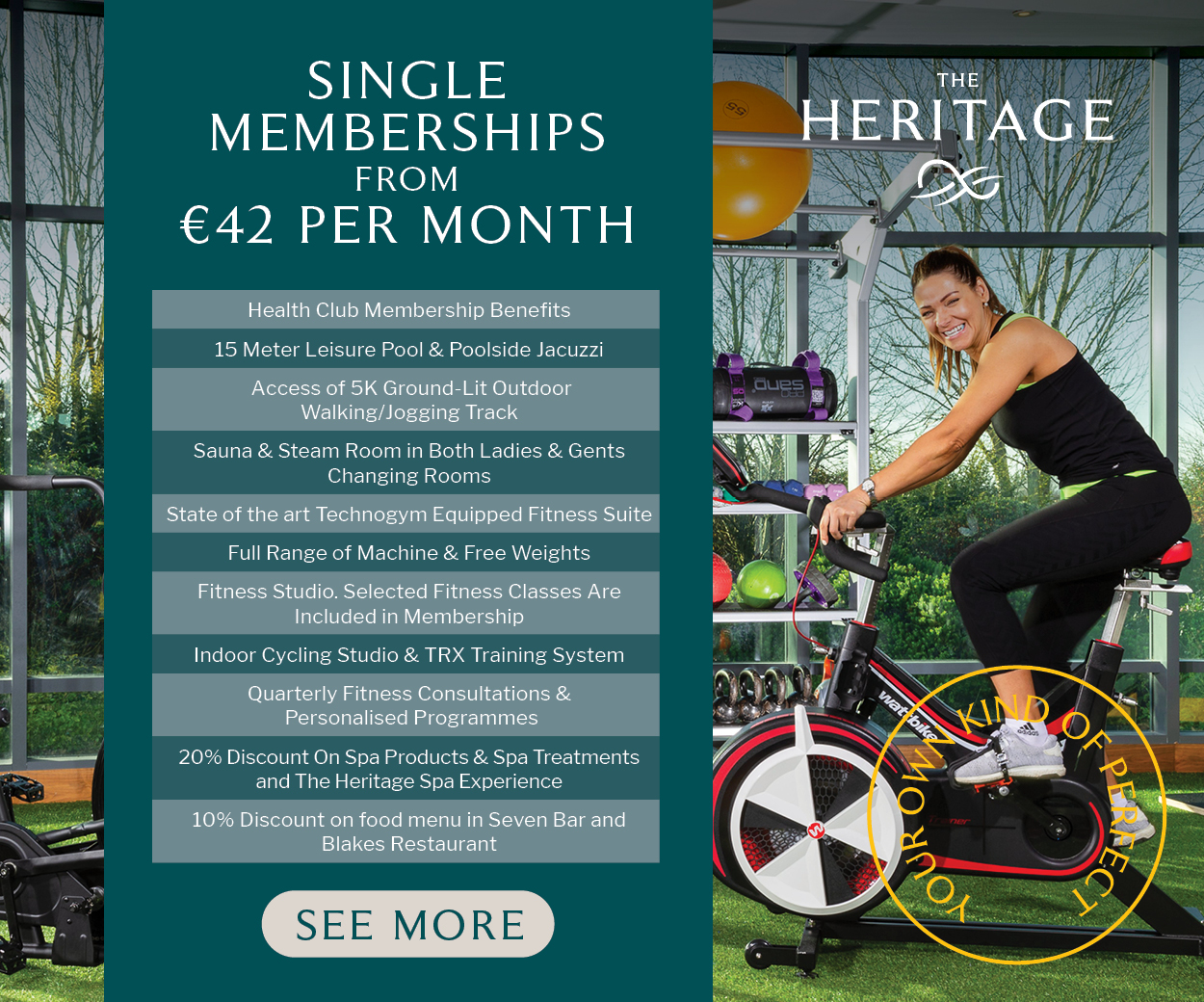 Credit to Athy they kept battling and got their reward with a fine converted try to make it 24-7. The respite was short-lived, however, as the pressure up front from Ricky Lyons, David Allely, and Fionn Mullen got Portlaoise on the front foot once again.
Scrum-half Coffey took full advantage of a penalty for Portlaoise and after great work by inside centre Aaron Fitzpatrick, Carroll fed Whelan who sprinted clear to score in the corner and leave it 29-7 to Portlaoise at halftime.
Portlaoise picked up when they left off and were on the front foot from the restart. They forced Athy to concede a penalty for offside and there was no stopping Moynihan as he powered over for a try converted by Cunningham.
Athy lifted the siege and put the speed of their backline into operation to score in the corner to make it 36-12. However, it only served to drive Portlaoise forward once again.
Cormac Drea, Maher, and Rigney were winning the battle up front and it was fitting that Rigney added his name to the scoresheet to stretch the lead once again.
There was to be no respite for the home side as Cunningham carried the re-start all the way to the opposition 22. Wing Declan Iguma was on hand to secure possession and Moynihan once again finished in style. The extras were added for a 48-12 lead.
Athy never stopped working and got due reward for their efforts when they made the most of a penalty deep in the Portlaoise half for a converted try of their own to leave it 48-19.
Joey McGuinness and Conor Deegan brought fresh impetus up front as Cormac Paige and Fionn Cuddy kept the home defence on alert with some strong running on the wings.
Whelan and Moynihan added further tries and Rigney capped a fine performance with another try to leave it 67-19 at the final whistle.
PORTLAOISE RFC: Eoghan Kennedy, Ethan Kelly, Daniel Whelan, Aaron Fitzpatrick, Nicolas Ibanez, Matt Cunningham, Darragh Coffey, Ricky Lyons, David Allely, Fionn Mullen, Bill Rigney, Darragh Maher, Zack Maginness, Donnchadh Carroll, Eanna Moynihan(c). Replacements: Joey McGuinness, Conor Deegan, Fionn Cuddy, Declan Iguma, Cormac Paige.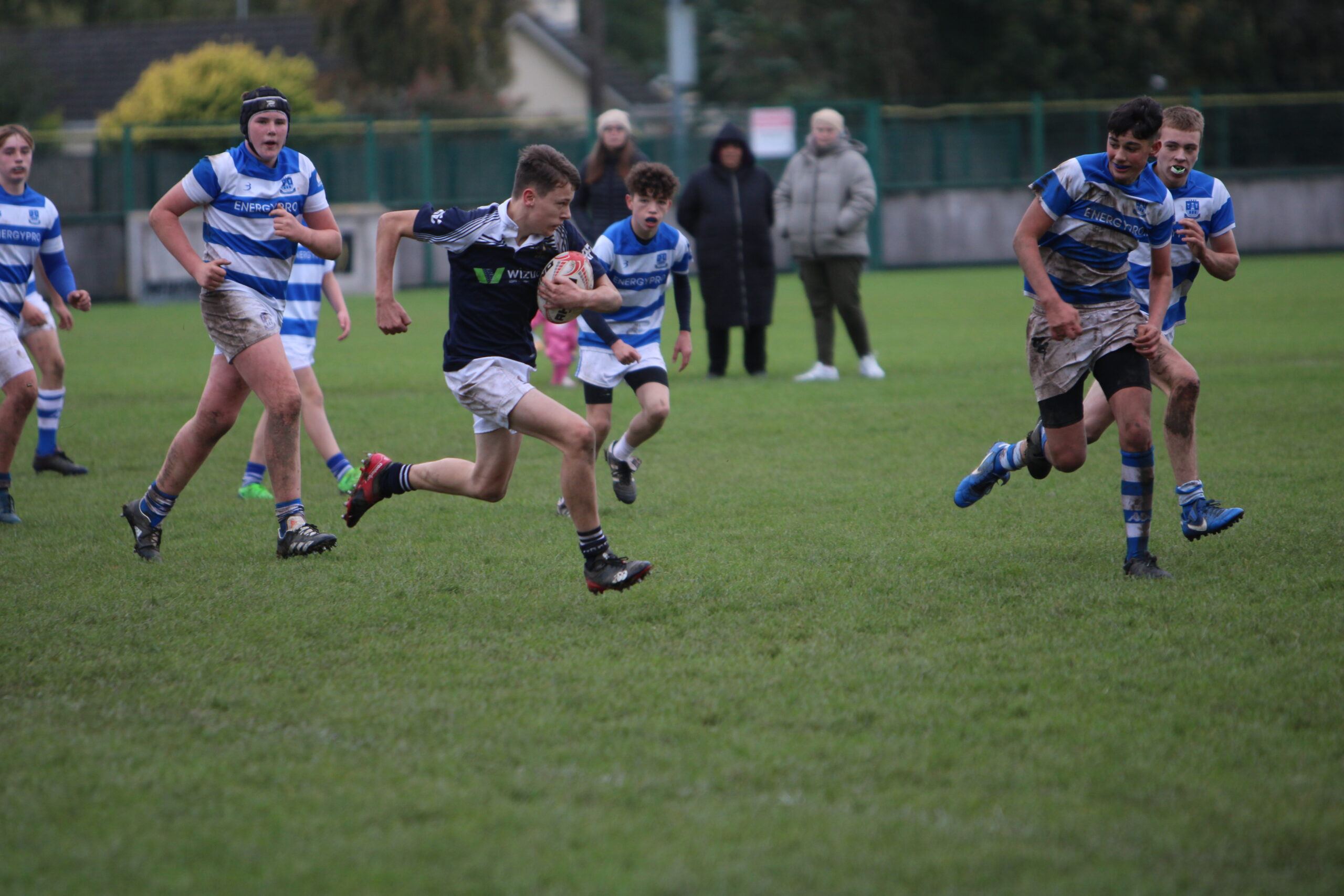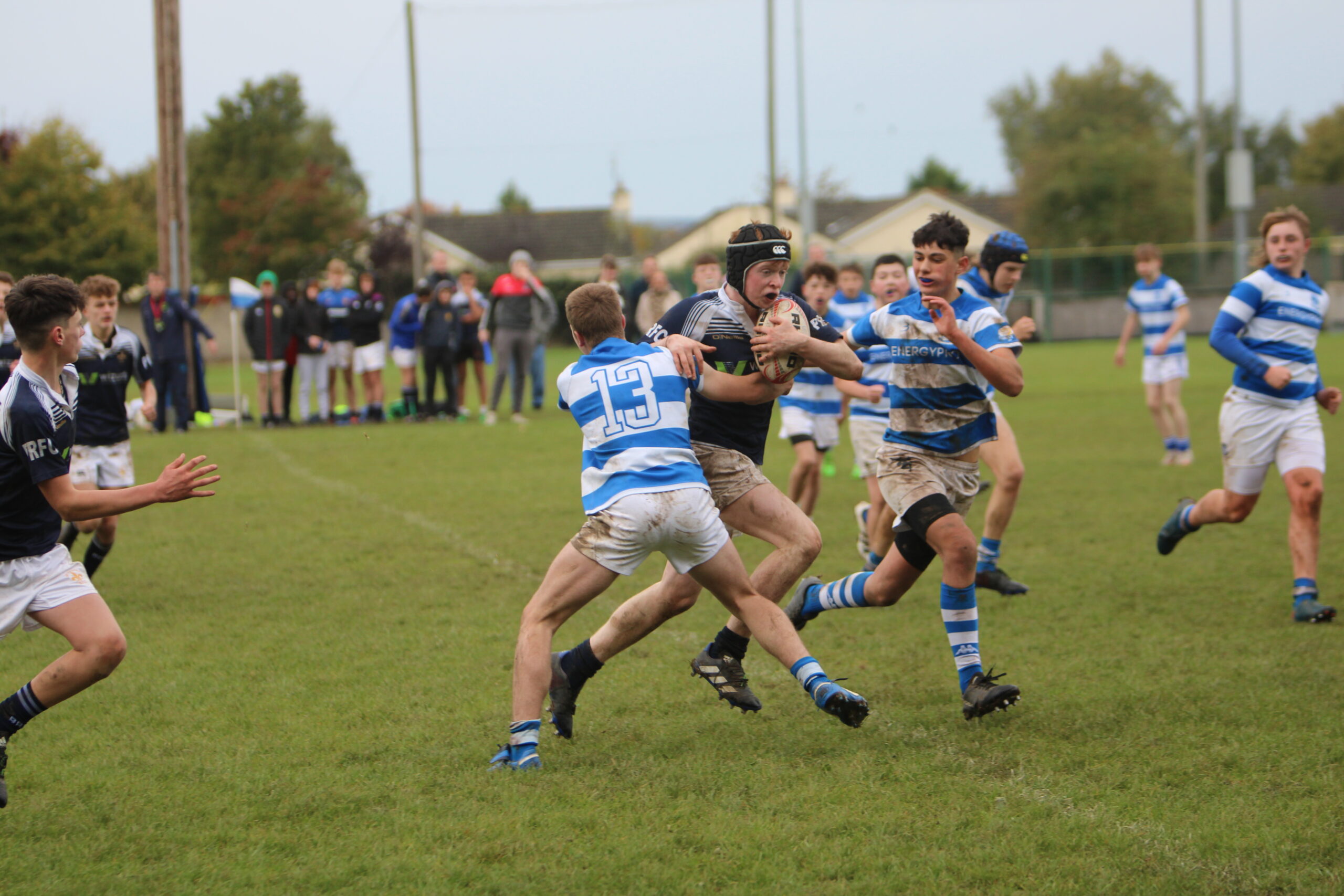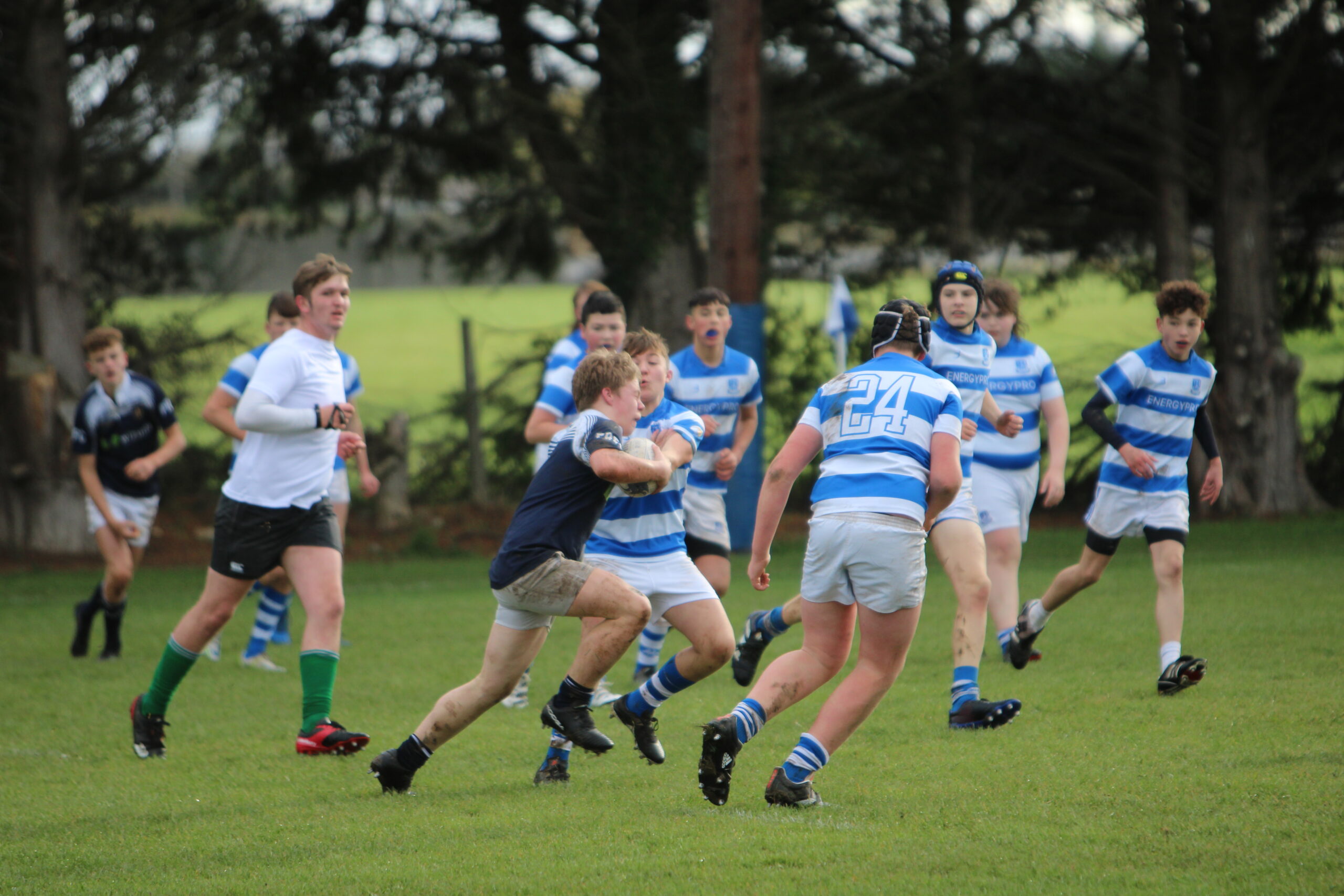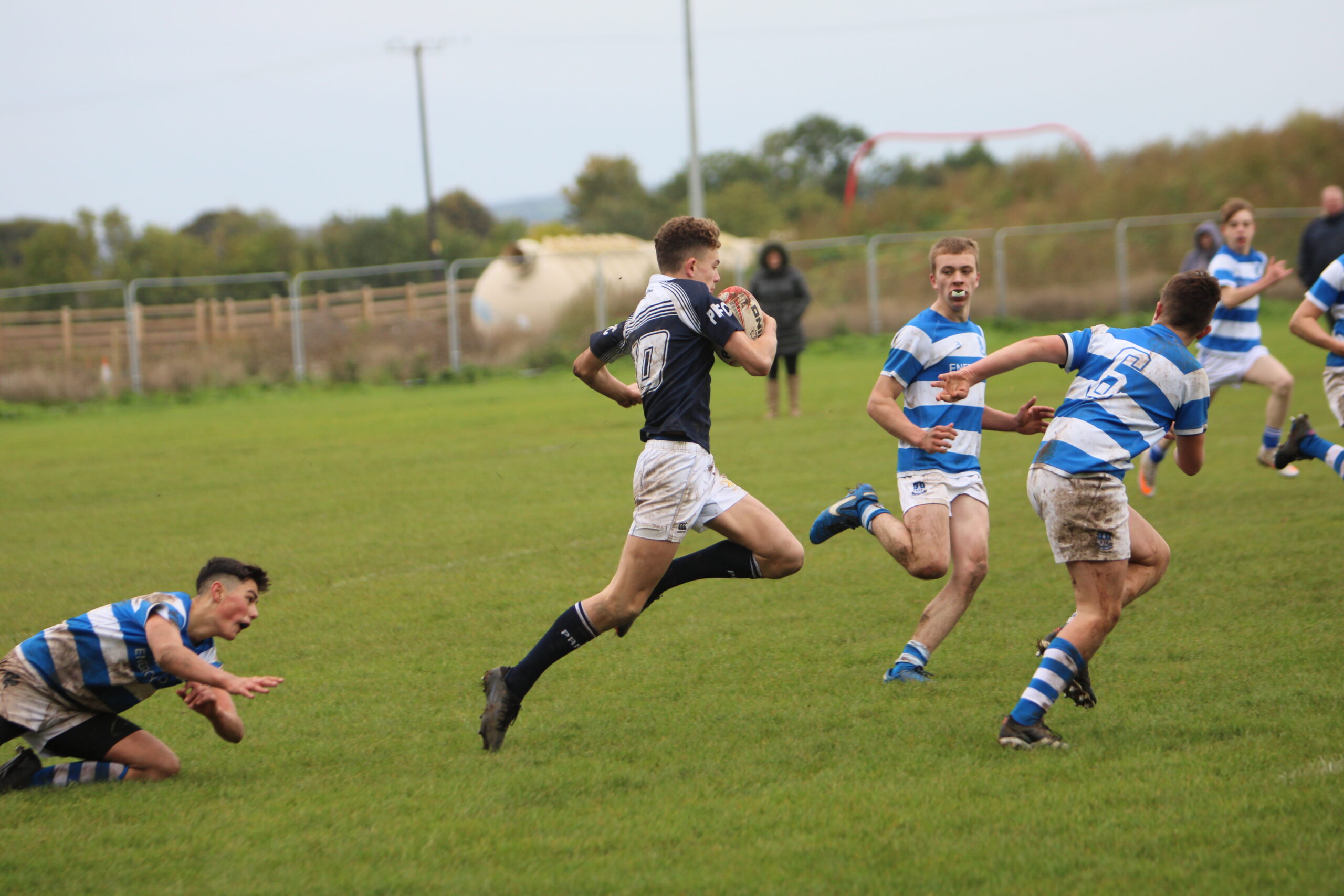 SEE ALSO – In Pictures: Laois teenager crowned Irish Kickboxing national champion