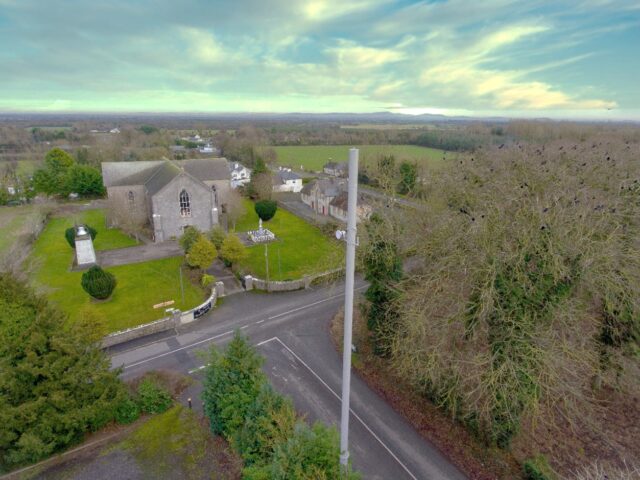 Laois Chamber CEO, Caroline Hofman, caught up with Laois Chamber member Fergal Lawlor, Founder and CEO of Alpha Wireless, located in Ballybrittas.
Tell us a bit about Alpha Wireless and the services you offer?
Alpha Wireless designs and manufactures the antenna solutions telecommunications operators use to deliver a reliable signal to your phone or your wireless broadband.
Alpha Wireless antenna solutions provide 5G service in stadiums, establish better communications for utilities, and enable enterprises to create secure private networks.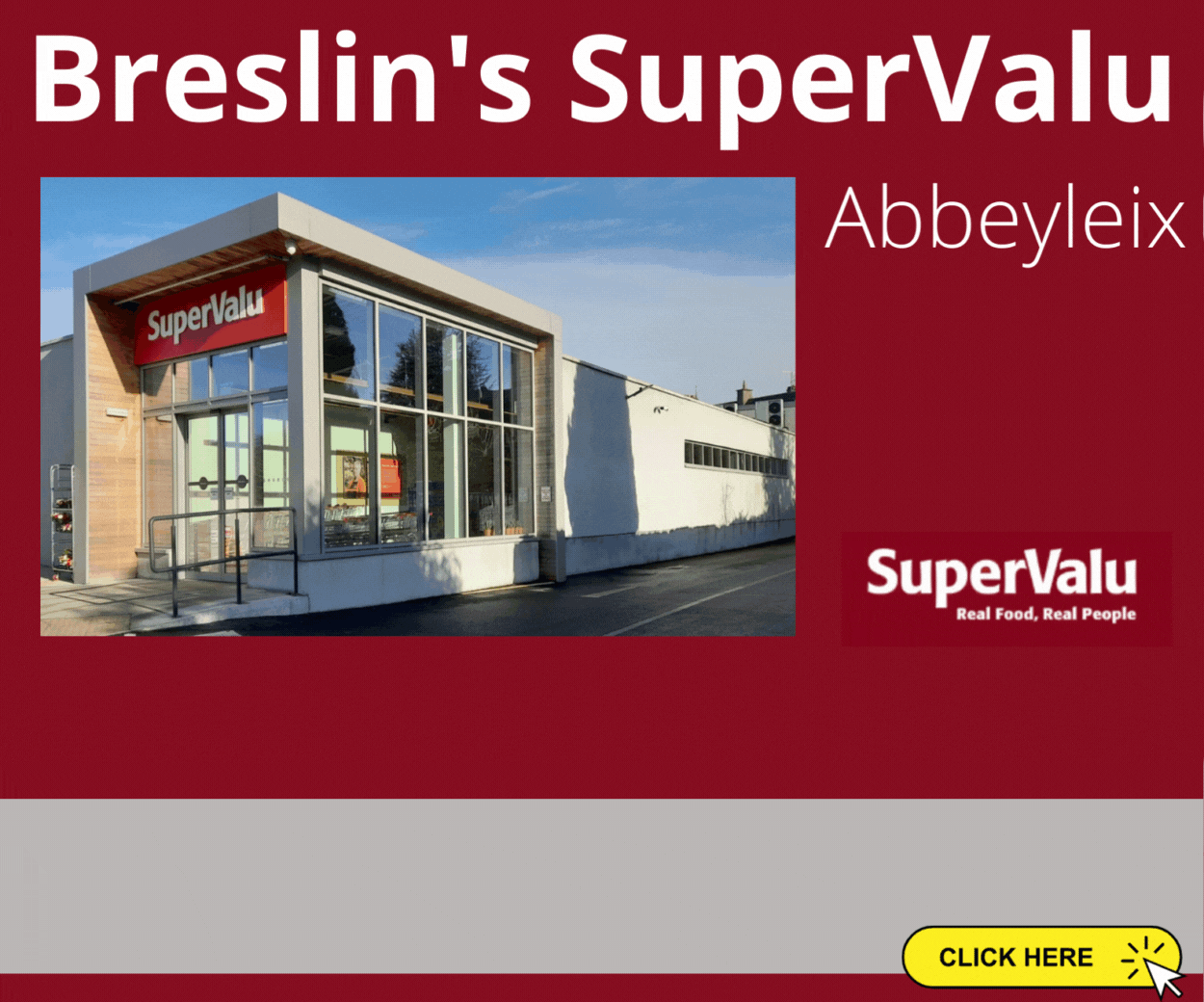 When was Alpha Wireless established, and how have you grown since then?
CEO Fergal Lawlor founded Alpha Wireless in 2007, leveraging 20 years of experience as a telecommunications innovator to design market-leading antenna solutions.
Alpha Wireless is headquartered in Ballybrittas, County Laois, and now has over 70 employees on-site and teams located internationally in the U.K., U.S., Canada, Australia and the Czech Republic.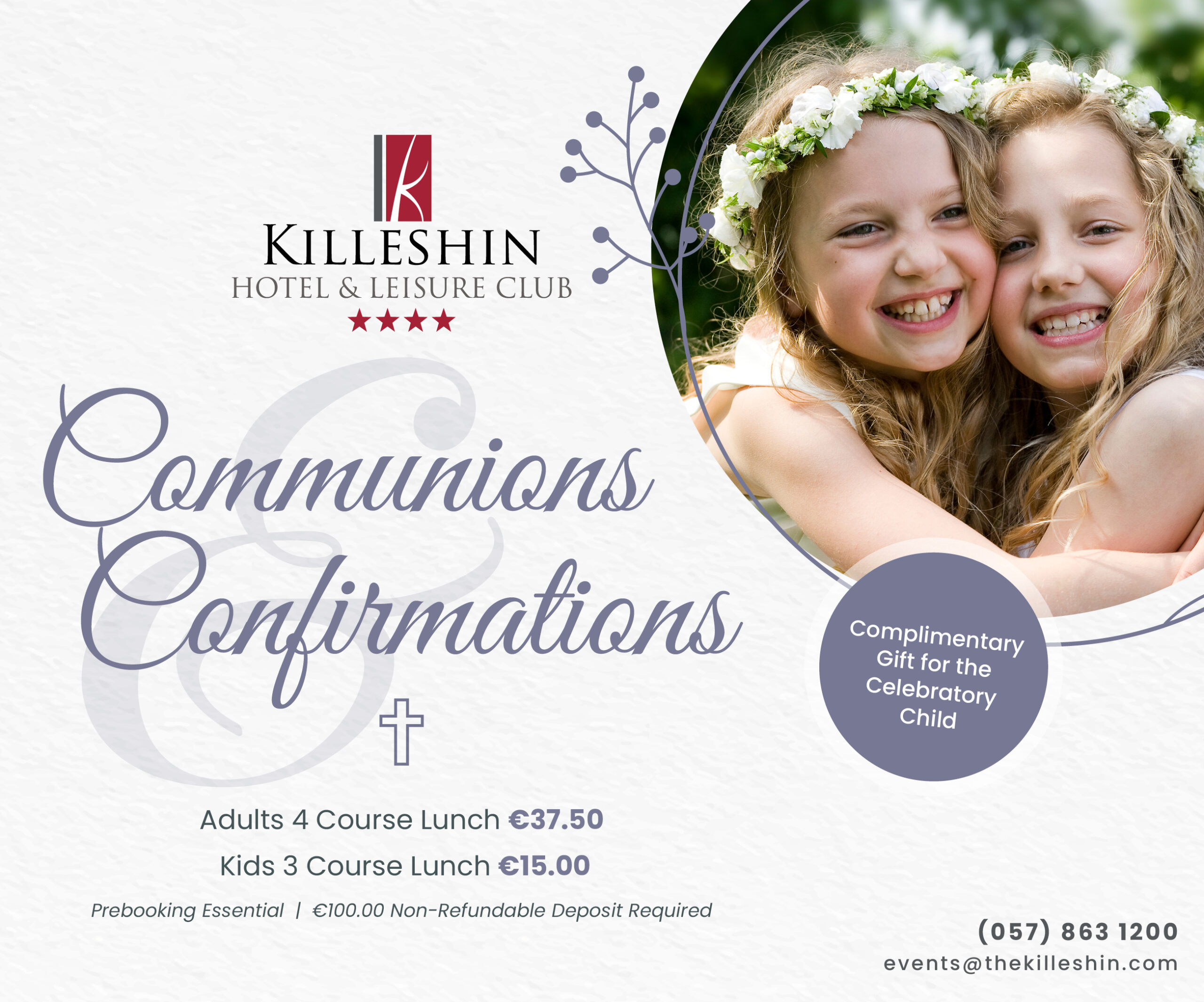 Over 1.5 million of our antennas have been deployed worldwide in locations as diverse as Vicarstown and Kildare Village locally, a large stadium in the UK, the American Midwest and the Australian Outback.
Can you highlight some recent key achievements/news at Alpha Wireless?
Alpha Wireless recently collaborated with neutral site operator Cellnex Telecom when they deployed Alpha Wireless tri-sector canister antennas throughout Ireland as part of their 'Get Connected' programme.
Cellnex Ireland is the leading independent telecommunications infrastructure provider for mobile network operators, broadband providers, television and radio broadcasters, and emergency services in Ireland.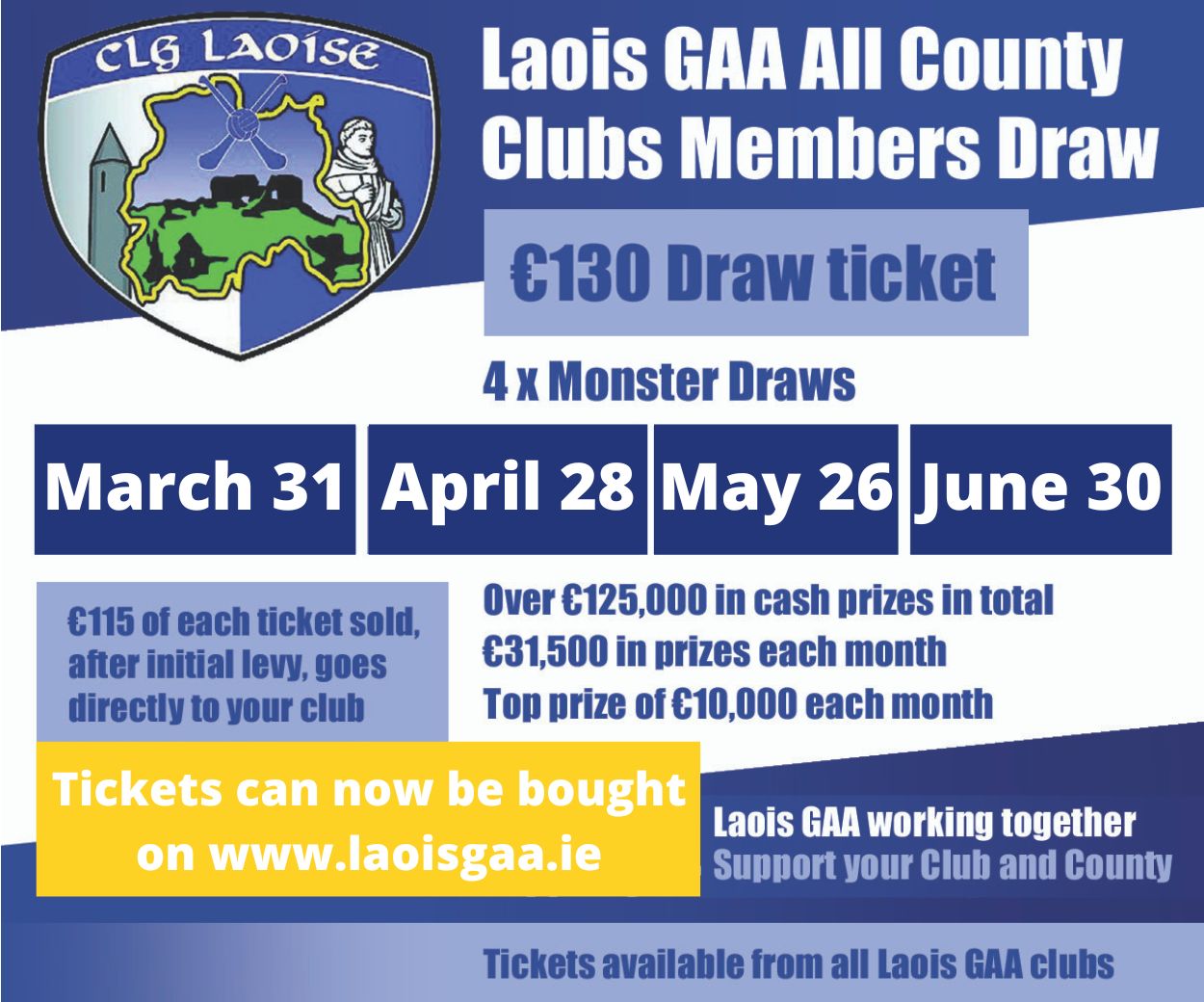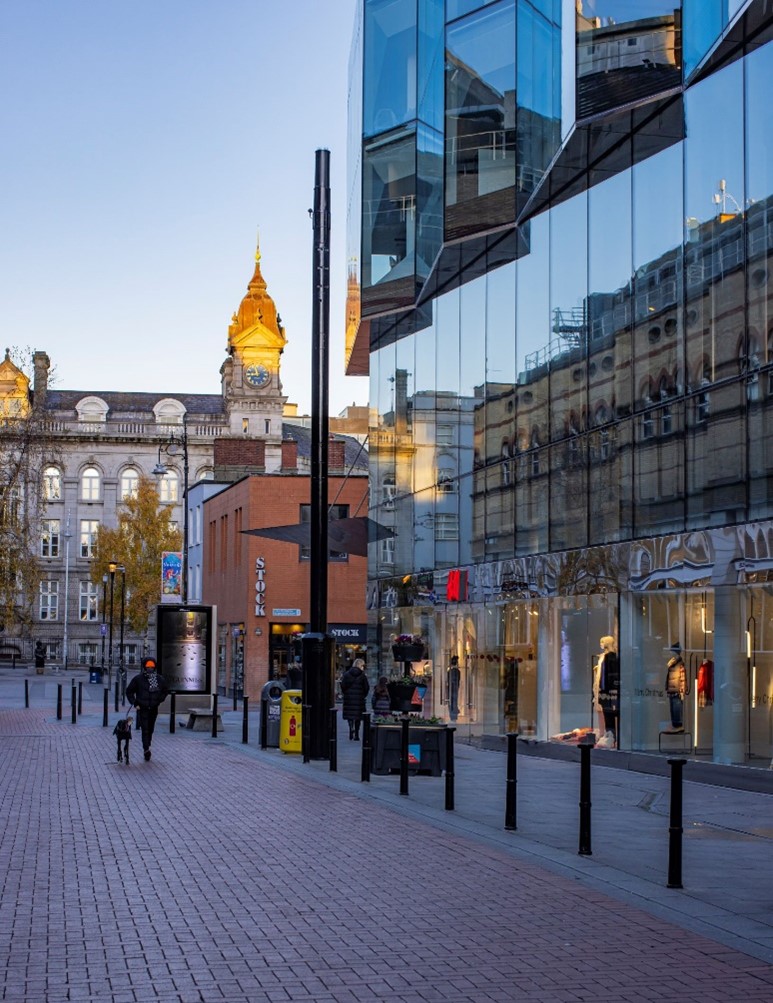 With support from Alpha Wireless, Cellnex is deploying neutral host 4G/5G, multi-operator sites across Ireland to bring enhanced coverage and capacity to 'dead zones' or 'mobile black-spots' that have traditionally presented deployment challenges in both rural and suburban communities.
In other news, Alpha Wireless Human Resources Director Fiona Lindsay was recently invited to the inaugural Ada Lovelace event organised by South East Technological University (SETU).
Alpha Wireless were honoured to have Fiona speak on the panel, and in her own words, "it was a morning of inspiration and discussion, and it was great to celebrate Ada's achievements and those of women in STEM."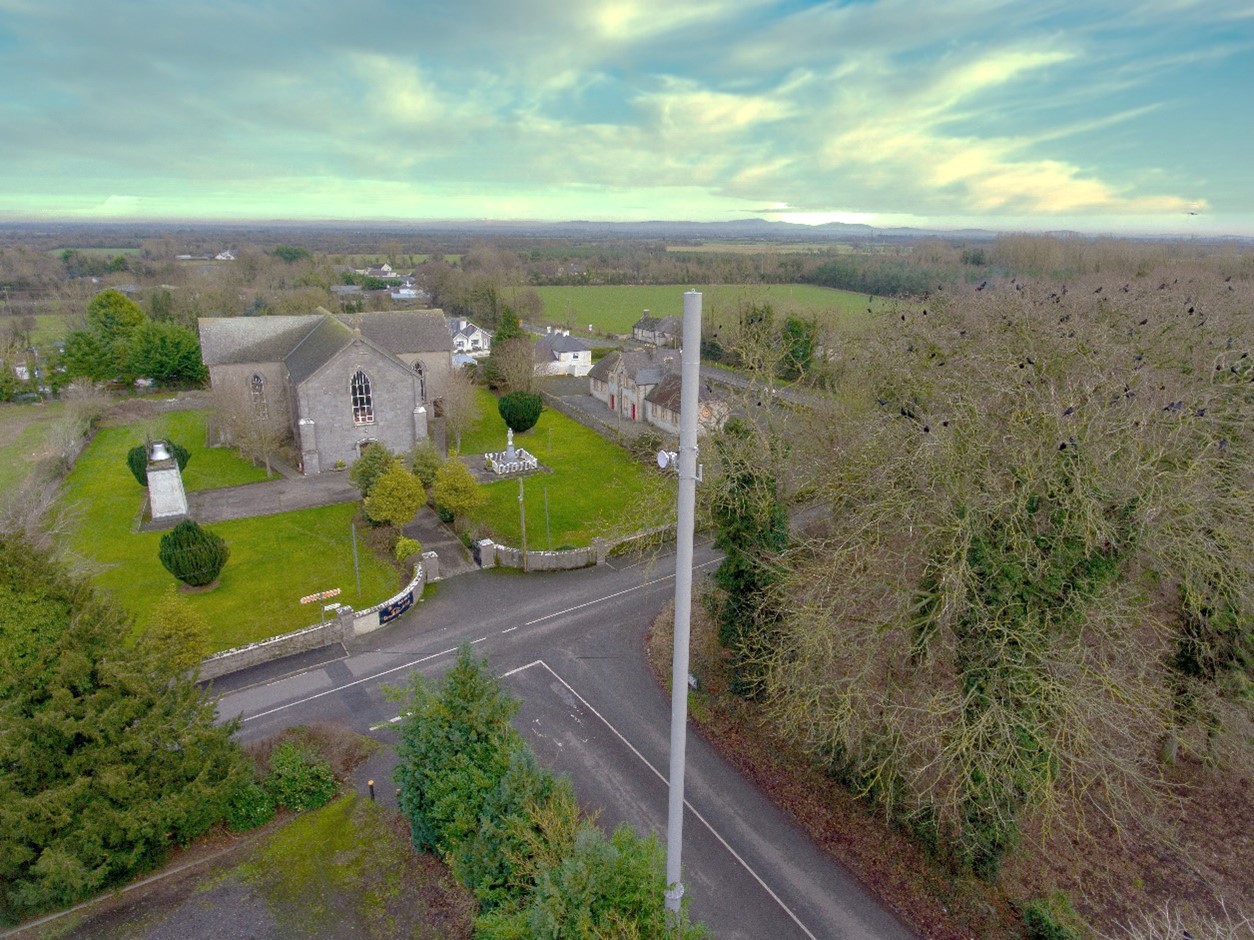 What has been your business highlight?
In early 2022, mobile network operator Three UK, deployed an Alpha Wireless antenna solution to enable seamless 5G service delivery throughout Stamford Bridge stadium, the home of Chelsea FC.
Connectivity is essential to the ultimate fan experience, whether it's via social media, communicating with friends, sharing video or immersive augmented reality.
To realize this experience, 5G radio access network (RAN) infrastructure was deployed throughout the stands and concourse areas of the stadium.
Three UK needed a specialized antenna solution capable of providing ubiquitous coverage with optimized performance, so they turned to Alpha Wireless.
The Alpha Wireless design team was able to quickly develop a discreet yet powerful antenna solution that enables uniform coverage and capacity at every seat.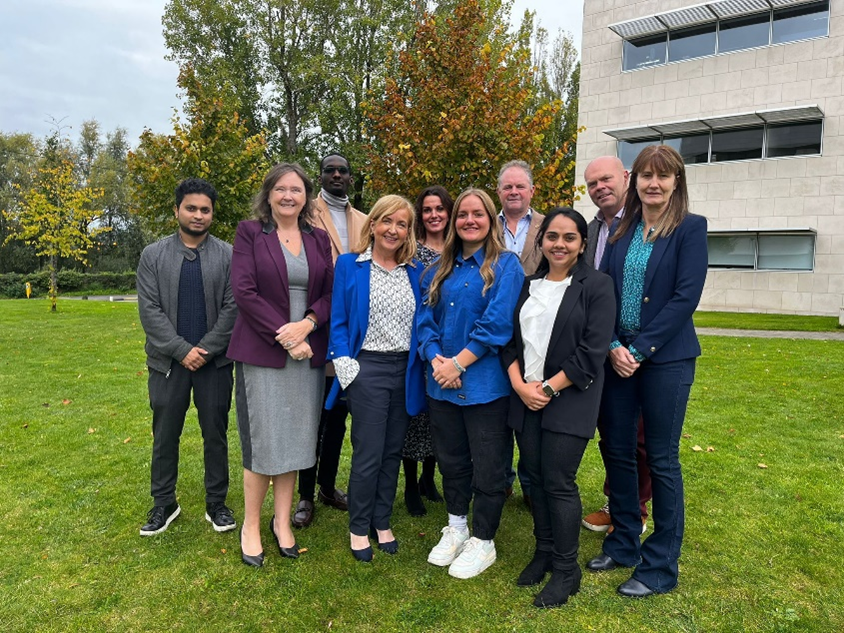 For any business considering locating in Laois, what would you say are the best things about being located here?
Alpha Wireless manufactures market-leading, innovative antenna solutions right from our HQ in Ballybrittas, Co. Laois.
There is a wealth of talent available in Laois and surrounding counties, and Laois is centrally located for most areas of Ireland and enjoys good mobile and broadband connectivity.
A big benefit for both businesses and their employees is that Laois is located in close proximity to Dublin, but without the high costs of Dublin and the long commutes, leading to a better work/life balance for both employers and employees.
Where would you like to be in 5 years' time with Alpha Wireless?
In 5 years, we would like to still be at the forefront of creating technologies locally in Laois for deployment within Ireland and globally.
This is the start of the 5G wave, and there is a great opportunity for a Laois company to be at the centre of that, while also preparing for 6G!
Visit www.alphawireless.ie to find out more.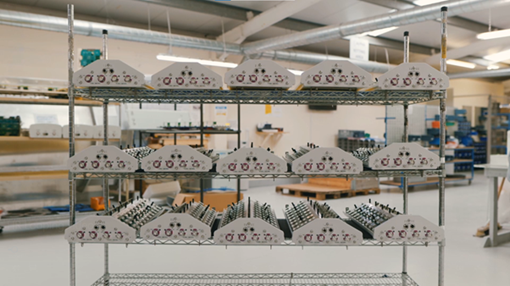 ---
Business News
Huge congratulations to Laois Chamber member  South East Technological University (SETU), officially launched recently by Minister Simon Harris TD. SETU was formally established last May following the merging of IT Carlow and Waterford IT.
Learn more about hundreds of Laois events at: http://LaoisTourism.ie/Events Do you have an event coming up that you'd like to share through this events calendar? Let us know by e-mail, caroline@laoischamber.ie
Laois Chamber Alliance CEO, Caroline Hofman, travelled to Brussels recently as part of a delegation from Chambers Ireland.
Ms. Hofman was the only representative who attended from the Midlands region, with meetings taking place across the city including in the European Parliament and European Commission. https://www.laoistoday.ie/2022/10/31/the-case-for-laois-made-in-europe-as-chamber-alliance-ceo-travels-to-brussels/
Congratulations to The Heritage, winners of the Best Hotel Restaurant, Best Irish Breakfast, Gourmet Getaway, and Kitchen Porter of the Year Awards at the recent Irish Hotel Awards.
A €5.7 million funding pot to support rural communities and enterprises in Laois over the next five years was announced recently as part of the new LEADER programme for 2023-2027.
The Laois package was part of an overall €70 million fund announced by Minister for Rural and Community Development Heather Humphreys.https://www.laoistoday.ie/2022/10/28/warm-welcome-as-e5-7-million-in-leader-funding-announced-for-laois-to-support-rural-communities-and-enterprises/
There have been renewed calls for the IDA to bring jobs to Laois following the news that they have purchased a considerable site in Portlaoise.
The new 45-acre site is adjacent to the existing IDA business and technology park on the Mountrath road in Portlaoise. https://www.laoistoday.ie/2022/10/17/renewed-calls-for-ida-jobs-in-laois-after-body-purchased-45-acre-site/
The new Laois and Offaly Education and Training Board (LOETB) Information Hub in Portlaoise town centre was recently officially opened.
The Information Hub is centrally located in Portlaoise town and is "an ideal place" for people who may have queries in relation to further education and training (FET) options to call in and make an appointment with a member of the LOETB Adult Guidance Team. https://www.laoistoday.ie/2022/10/24/in-pictures-new-laois-and-offaly-education-and-training-board-information-hub-is-officially-opened-in-portlaoise/
The first all-island Chambers Golf Classic took place recently in the K Club. Teams from Chambers across the country took part and competed to win the title of All Island Chamber Champions! Laois Chamber was represented by Cellnex Ireland.
---
Business Supports
The call for applications for the 2022 funding round of the Circular Economy Innovation Grant Scheme (CEIGS) is now open. This €650,000 grant scheme aims to support innovation and circular economy projects by organisations with fewer than 50 employees.
Up to €100,000 is available for individual projects that demonstrate exceptional impact. Closing date is 16 December. https://www.gov.ie/en/service/b3faa-apply-for-the-circular-economy-innovation-grants-scheme-ceigs/
The next Access2Markets Seminar will be held online on 29 November 9:00-11:00 CET.  The seminar will offer an in-depth explanation of Access2Markets, its different import and export sections, barriers, Single Entry Point, Statistics, ROSA the Rules of Origin self-assessment tool, My Trade Assistant for Procurement, MyTradeAssistant for Services and Investment and offer a Q&A session.  https://ec.europa.eu/eusurvey/runner/Access2MarketsSeminarNovember2022
Peavoy Financial Planning: Tax-saving opportunities for the self-employed https://www.laoistoday.ie/2022/10/23/peavoy-financial-planning-tax-saving-opportunities-for-the-self-employed/
The EXEED grant scheme is designed for organisations who are planning an energy investment project. Grant support of up to €1,000,000 per project is available.
This scheme is open to all organisations planning an investment in an energy project. Find out more here: EXEED Grant Scheme | Business Grants | SEAI
---
What's Coming Up?
See how Local Enterprise Office Laois' Green for Micro programme can benefit you and your business. Click here to find out how to apply: How to Apply – Local Enterprise Office  https://www.localenterprise.ie/Green/Green-for-Micro.html
Want to reduce your carbon footprint and increase productivity? LOETB are delivering a fully funded Lean Management Green Belt course delivered online over 10 evenings. Companies have achieved cost savings in excess of €25,000. Register here: https://lnkd.in/ewW-jZXB
Boosting Online Sales – Top 10 Tips. Free online course with Local Enterprise Office Laois, taking place on Wednesday 16th November from 10am to 12.30pm. register your free place here: T2272 Boosting Online Sales – Top 10 Tips – Local Enterprise Office – Laois.
SEE ALSO – Business Briefing: A Laois company specialising in healthcare recruitment, latest news and supports