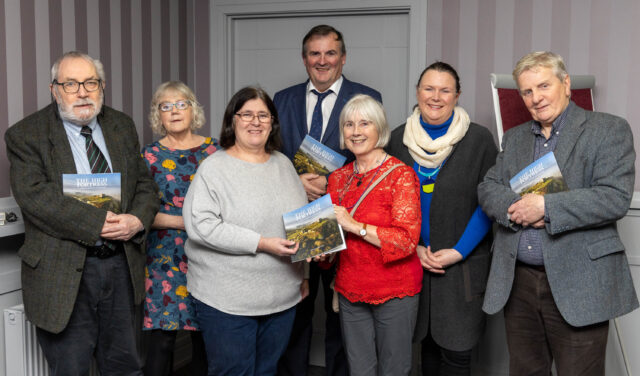 Helping readers see in their minds' eye what Dunamase and Laois were like centuries ago, catching their imaginations, was the aim of the editor of a major new publication on the Rock of Dunamase, 'The High Fortress,' launched in Portlaoise recently.
"That's what we wanted to achieve, to help readers understand what the heaps of stone and broken walls that you see today were like in their heyday whether a lord's hall, a gatetower or a defensive feature like an arrow slit, "editor, Peigin Doyle said.
"We wanted people to be able to go to Dunamase and 'read' the ruins that are there and be able to picture it when it was a garrisoned fortress," the author and journalist said.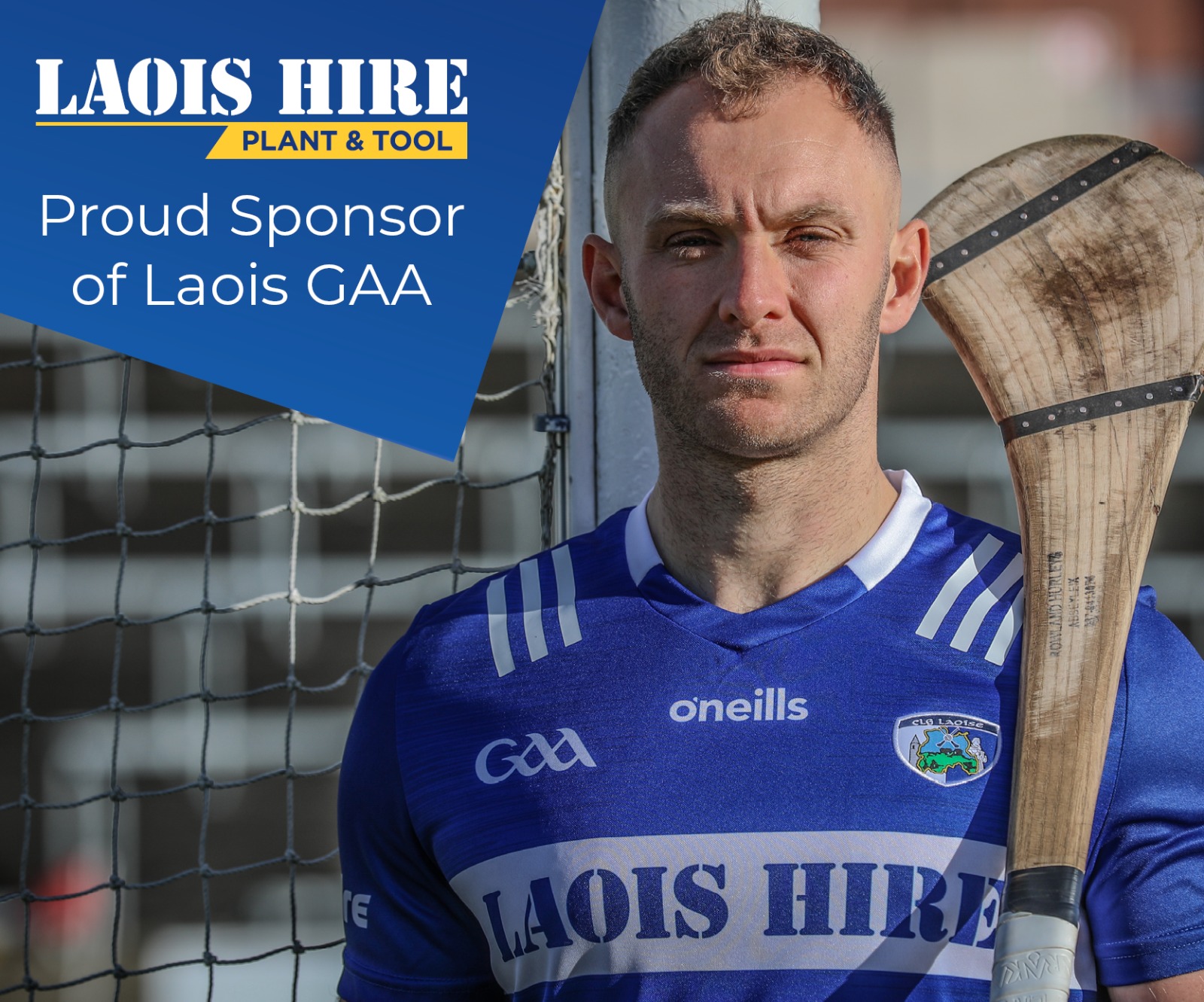 It took three years for the whole project to be complete. "People seldom see the amount of work that goes into producing a book, from first draft of the text to the finished design," she remarked.
"All the text edits went back to the expert contributors, Dr John Feehan, Dr Sharon Greene, Dr Matthew Stout and Brian Hodkinson, to be checked and approved.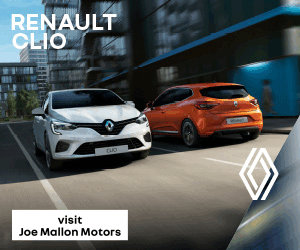 "When you change the text or find a great new illustration that just has to be used, it can involve changing the designer's layout and then that all has to be checked, and so on," said Peigin.
"Producing a book is usually a very collaborative process with the writers, editor and designer all working together to bring the whole package along.
"The publishers, Wordwell Books, and Catherine Casey, Laois Heritage Officer, will have agreed on the size, number of pages, how heavily illustrated and so on that the book is to be and we all worked within that framework," she said.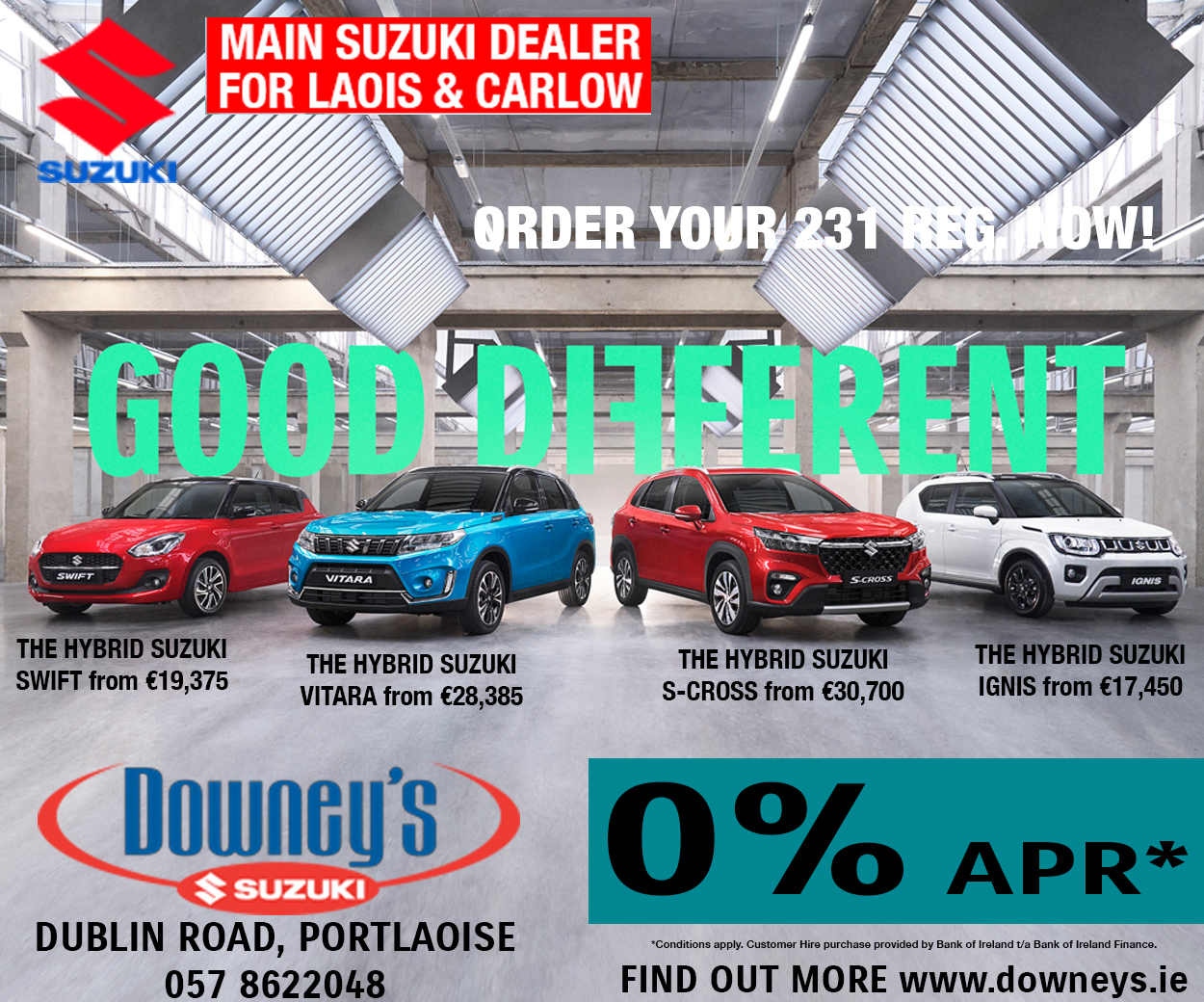 The book, Peigin said, is aimed at everyone, from school pupil to heritage expert to visiting tourists.
"If you write in a way that everyone can understand, if you tell a story, it will draw in all types of readers, not just academics and experts, and that was the plan," Peigin told LaoisToday.
"It was a pleasure to work with the experts and their contributions to the various themes of the book. They know their fields so well.
"They were always open to suggestions for explaining a technical term or adding in some text that would not change the facts but would help readers see in their minds' eye what Dunamase and Laois were like centuries ago, to catch their imaginations."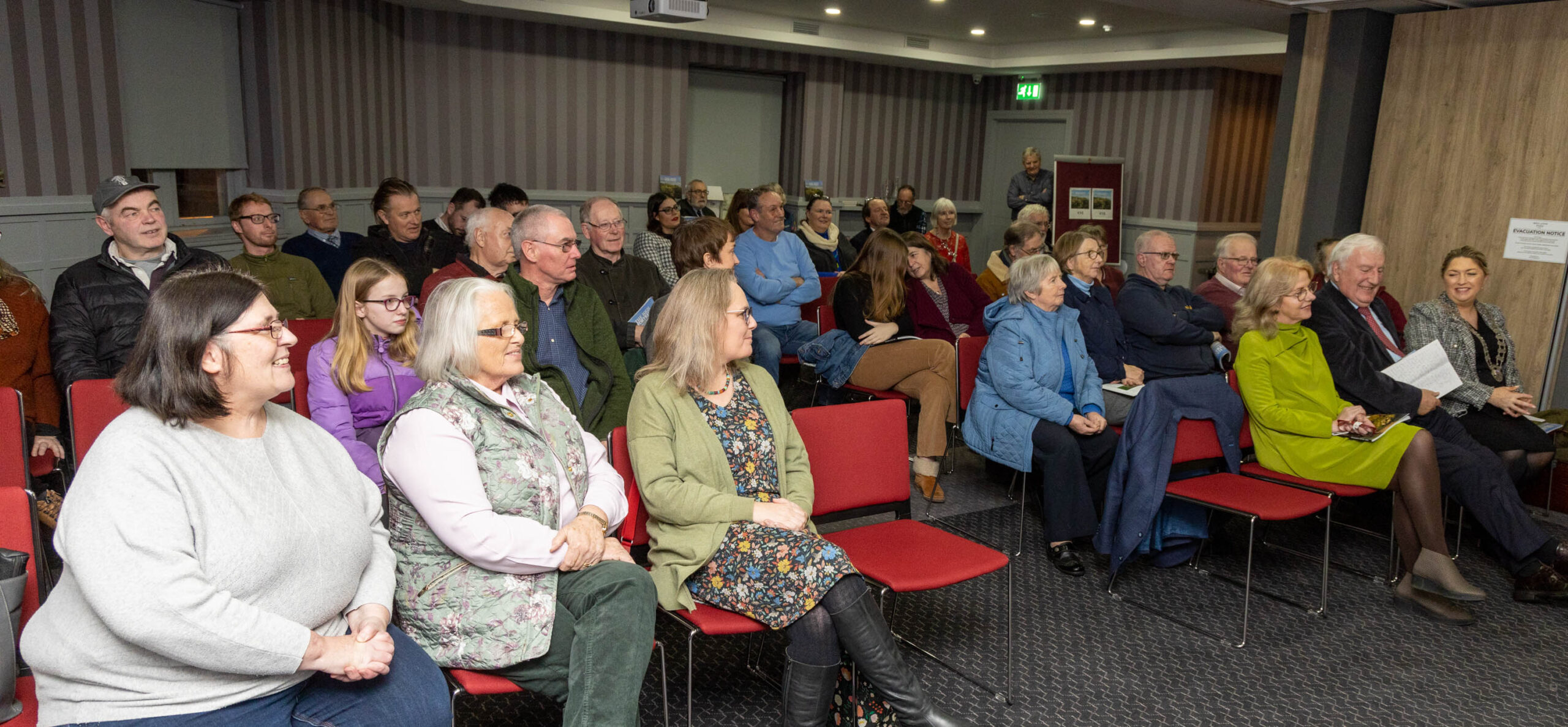 Peigin had often seen Dunamase from the road while driving through Laois and occasionally stopped to walk up through it.
"It is a very dramatic, impressive sight on the skyline. Until I edited 'The High Fortress', I didn't know anything about its history or what the fallen stones and ruined buildings were.
"So, I learned an awful lot about it. I can 'read' the remains now, and I hope readers will be able to do that too.
"It definitely is a must-stop sight for visitors to Laois and the wider area, but I think having 'The High Fortress' guide will help anyone to get the full story of the site and its history.
"The drawings in the book that reconstruct what the whole complex looked like when it was first built are marvellous."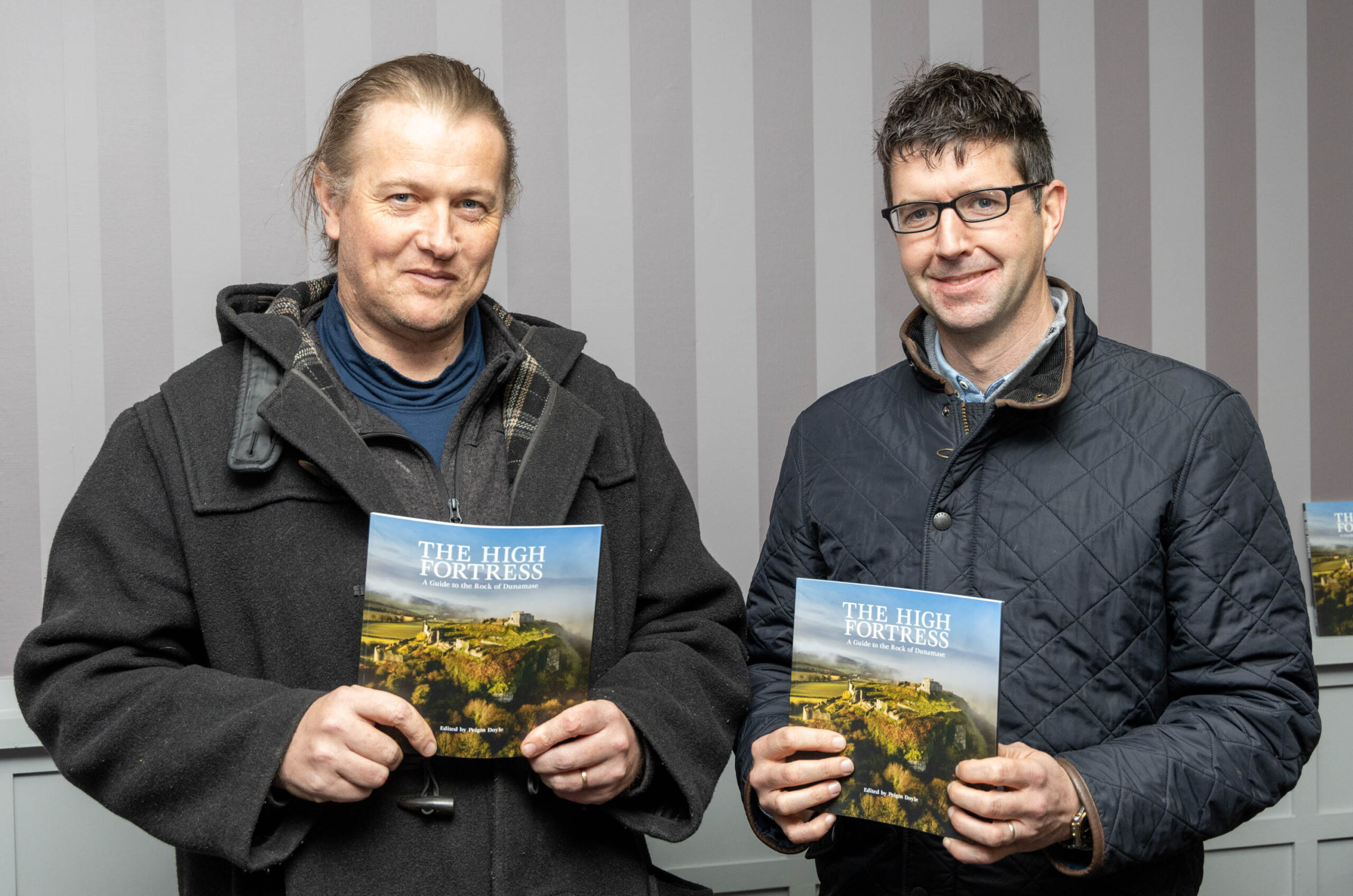 Trawling through Dunamase's history, there was plenty that surprised her.
"I hadn't realised that it had been raided by the Vikings and blown up by explosives sometime in the 16th or 17th century.
"I never knew that John Parnell, the grand grandfather of Charles Stewart Parnell, had tried to 'prettify' the summit fortress and turn it into a banqueting hall by bringing in medieval carved stonework from other areas. Bit of a cheat!
"He left the job unfinished, and his son left things as we see them today. I hadn't known that there was an early Christian Gaelic dún underneath the Norman structure. There were loads of fascinating details," Peigin said.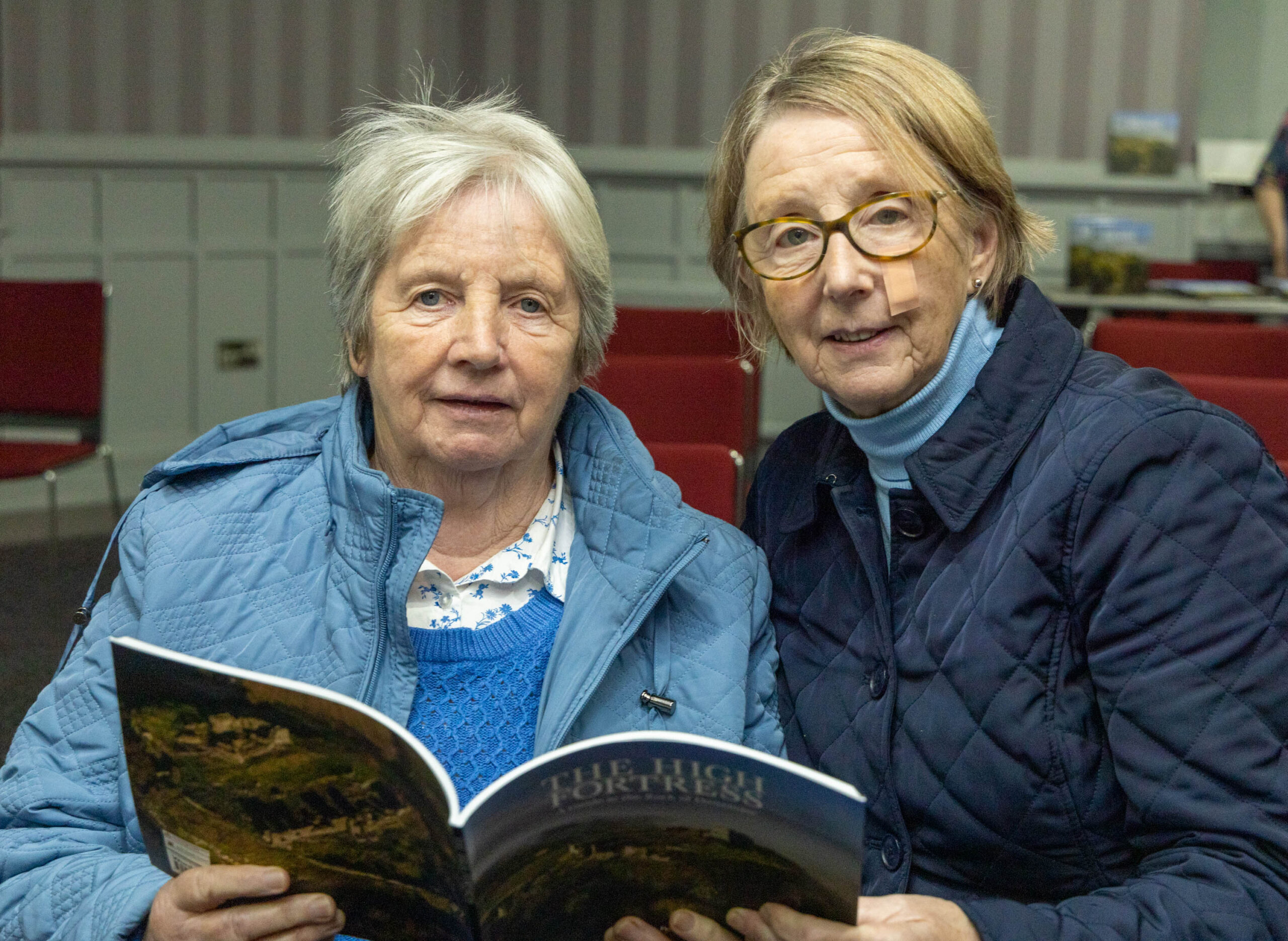 She sees Laois as having 'loads' to offer. "I think it is the sort of place that doesn't smack you in the eye but really rewards people who slow down and get to know it.
"There is such a range of interesting places from Dunamase itself, old monastic centres like Timahoe and Aghaboe, then period 'big houses' like Emo Court, which are part of our history too.
"I particularly like the lovely architectural details on very ordinary houses and buildings in many small towns, like Mountmellick.
"I enjoy going to places and poking around and discovering things like that. And the Barrow river is a gift for everyone," said Peigin.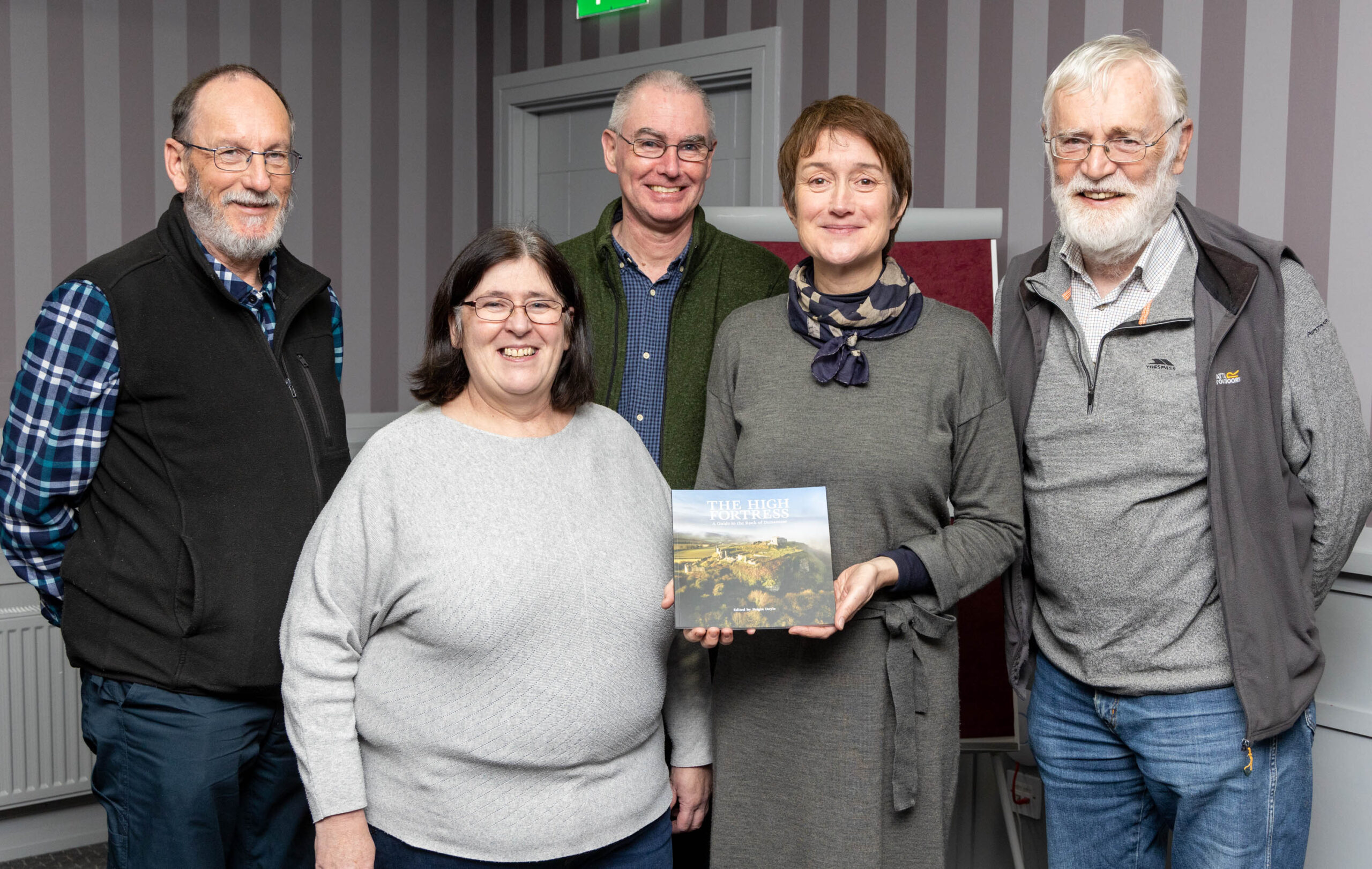 The feedback at the launch was very heartening, she said. "What really pleases me is that people at the launch, who were reading it for the first time, kept saying how 'accessible' it was and how attractive it looked, because we were aiming all the time to make it easy to understand for everybody, and we wanted to produce a book that was also beautiful to look out, so we seem to have struck a chord with readers."
Launching the book, Cllr Thomasina Connell, Cathaoirleach of Laois County Council said that a special site like Dunamase's, deserved a very special publication.
"I am absolutely delighted to say that this book published by Wordwell, with Laois County Council and the Heritage Council, fills that need very well. It will be a must-read for anyone exploring this amazing site or learning about the history of Laois."
The book is the result of a collaborative process between the Laois Heritage Forum and authors working with Peigín whose specialist areas are history, heritage, and archaeology.
The contributing authors are: Dr John Feehan, author of 'Laois, an Environmental History' and 'The Geology of Laois and Offaly'; Dr Sharon Greene, research archaeologist and the editor of 'Archaeology Ireland' magazine; Dr Matthew Stout, author of 'Early Medieval Ireland 431–1169' and Brian Hodkinson, an archaeologist who has directed key Irish excavations such as the Rock of Cashel, Nenagh Castle and on Dunamase itself.
The ruins of an Anglo-Norman fortress built over an early Christian Irish dún, Dunamase was fought over, occupied, fortified, reinforced, seized, abandoned, and blown up.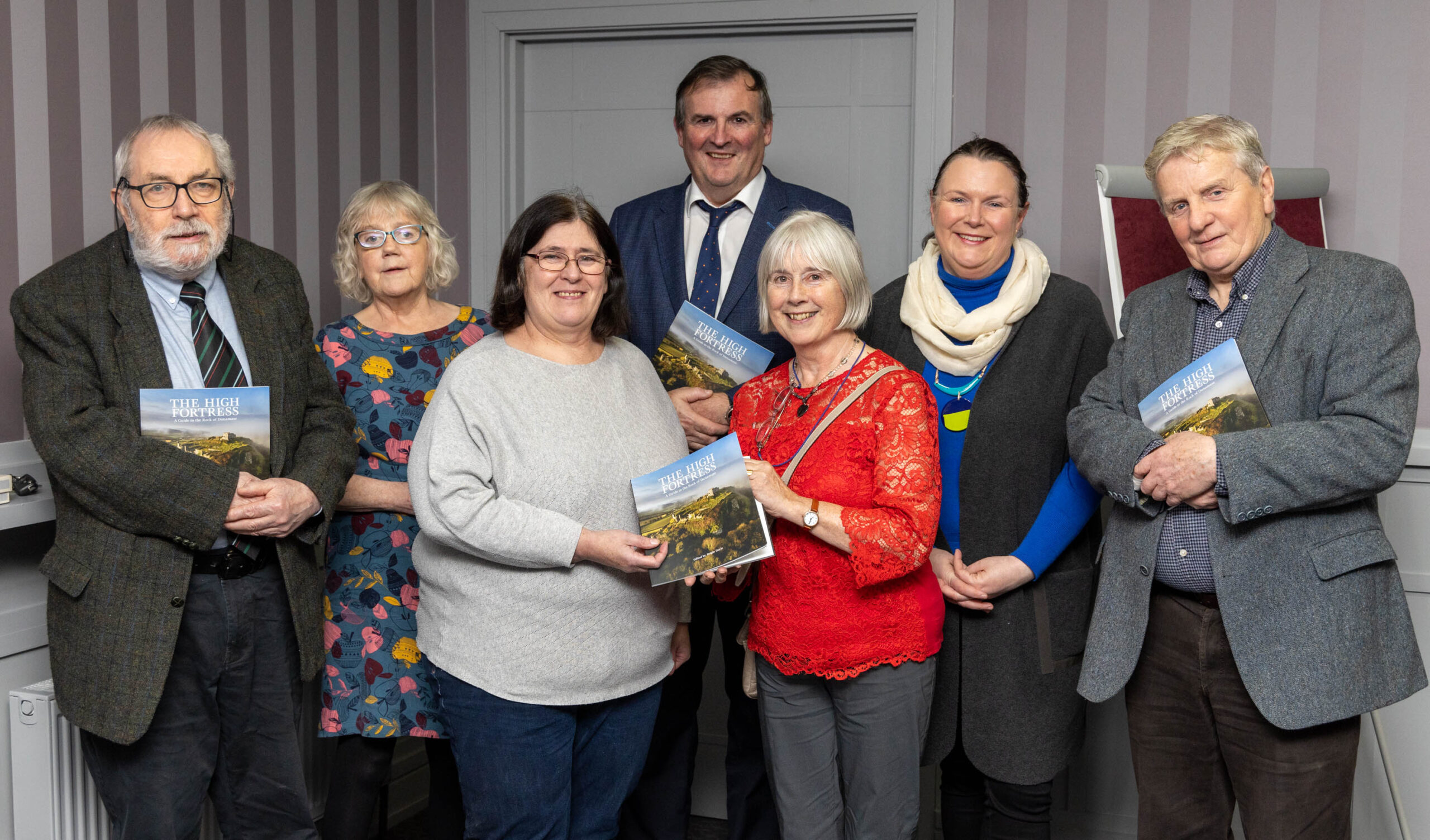 Today, silhouetted against the Laois skyline, it has the power still to stir imaginations. Plundered by Viking raiders in 843AD, it became the dowry of Aoife, the bartered daughter of Diarmait Mac Murchada, when she married Richard De Clare, Strongbow, as the price for the Anglo-Norman invader restoring Diarmait as king of Leinster.
Fortified by a murder hole, arrow slits, portcullis, drawbridge and high protecting walls, the struggles between Gaelic Irish versus invading forces played out around the fortress of Dunamase for centuries.
Weapons and armour, buckles and spurs, gaming pieces and arrowheads, Gaelic metalwork and medieval coins, all unearthed in excavations, bear witness to its role as a focal point for critical events in Irish history.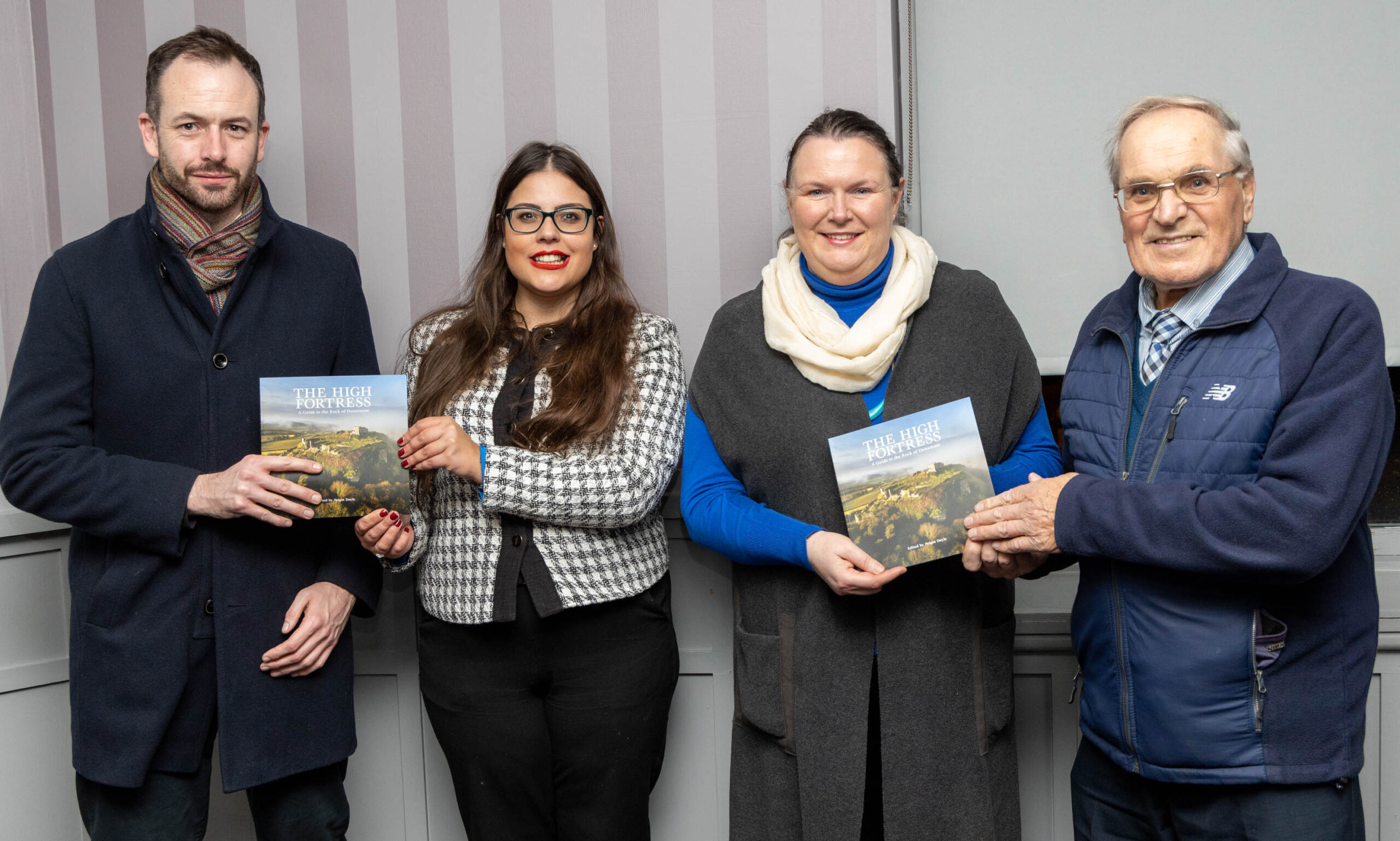 Chief executive of Laois County Council, John Mulholland, thanked the authors for their insight, and dedication in getting all aspects of the human and natural history of the site right.
He particularly mentioned the photographers, illustrators and image owners who allowed images to be used in the publication, saying that the imagery really lifted the whole publication beyond the ordinary.
Archaeological illustrator, Dan Tietzsch Tyler, contributed the reconstruction drawings of what the castle might have looked like in the 13thcentury, which help to bring the site to life for readers and visitors.
Speaking at the launch, Michael Parsons of Laois Heritage Society thanked the members of Laois Heritage Forum who worked on the book for several years, and commended the the Heritage Council in supporting and developing all aspects of the heritage of Laois over the last number of years.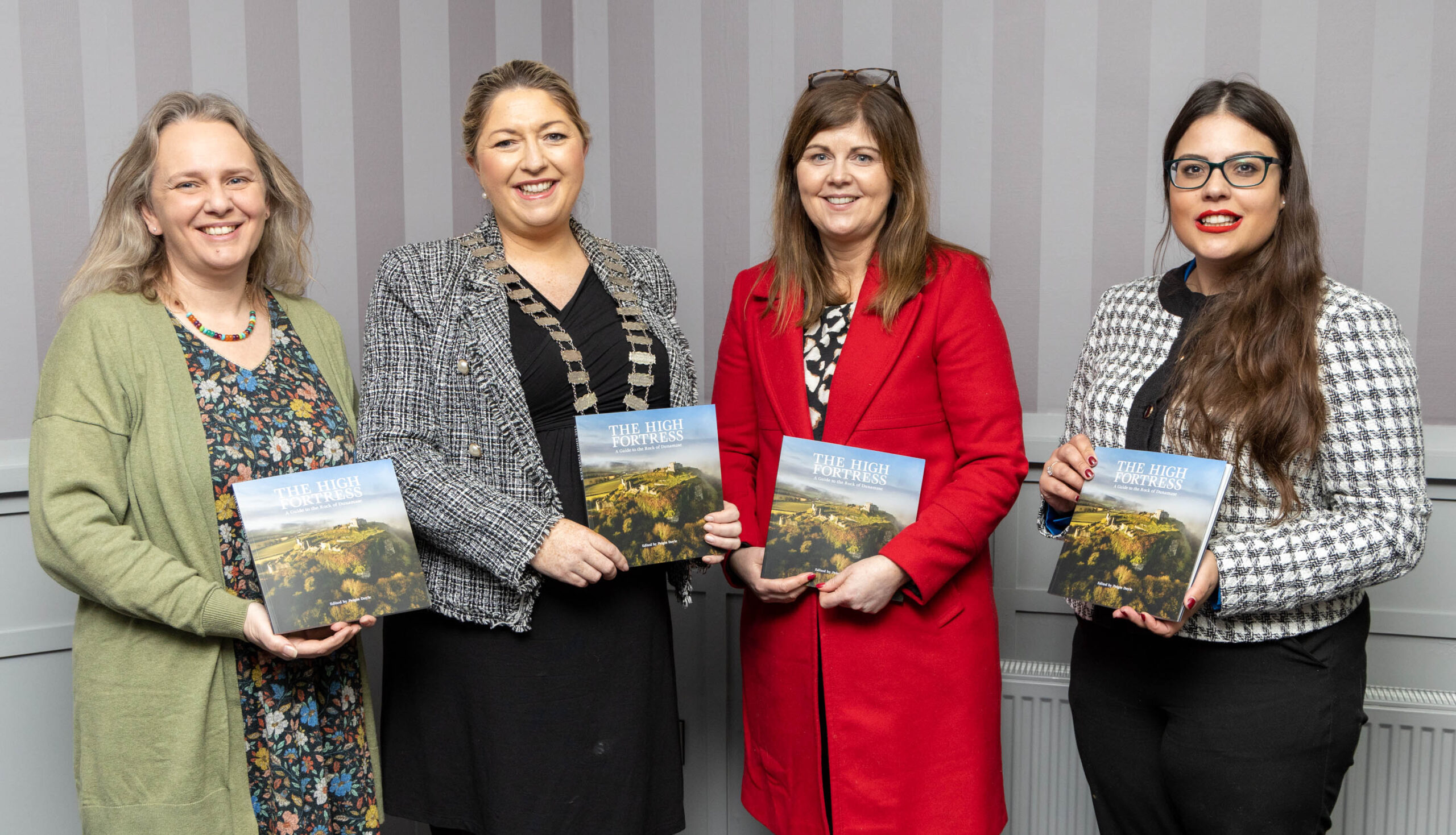 Virginia Teehan, chief executive of the Heritage Council, also welcomed the publication, saying the Heritage Council was delighted to work in partnership with local authorities and to support heritage officers in local authorities across the country in conserving, recording and raising awareness of their local heritage.
'The High Fortress, A Guide to the Rock of Dunamase'  has a recommended retail price of €15, and is available from local bookshops and can be ordered online from wordwellbooks.com
SEE ALSO – 'The future of Portlaoise Hospital is secure!' – Action group claim victory five years after battle began