Laois Chamber CEO, Caroline Hofman, caught up with Laois Chamber member Patricia Frayne, Centre Co-Ordinator for Portlaoise Enterprise Centre. 
---
Tell us a bit about Portlaoise Enterprise Centre and what you can offer start-ups and established businesses?
Portlaoise Enterprise Centre is situated on the outskirts of Portlaoise, Ireland's fastest growing town, and is positioned near the intersection of the M7 and M8 motorways with the N80 linking Laois to the M6.
The Centre offers first class business facilities with the benefit of cheaper business operational costs to start-ups and established businesses in line with our ethos of supporting enterprise development within Portlaoise and surrounding areas.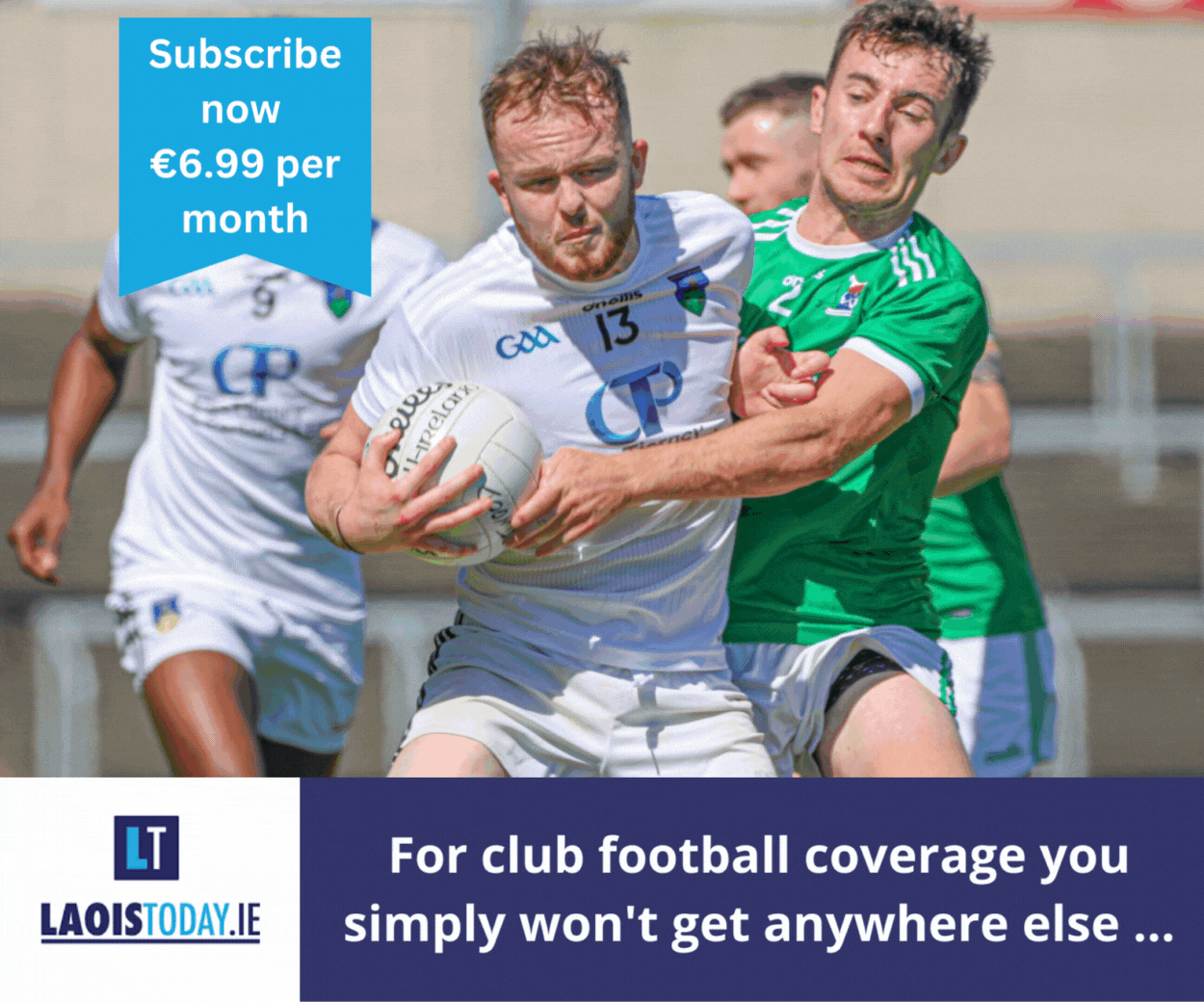 We have a mix of business accommodation available in the Centre which includes designated desks in shared office spaces, own door offices and small industrial units.
We also have state of the art meeting and training rooms equipped with AV and video conferencing facilities.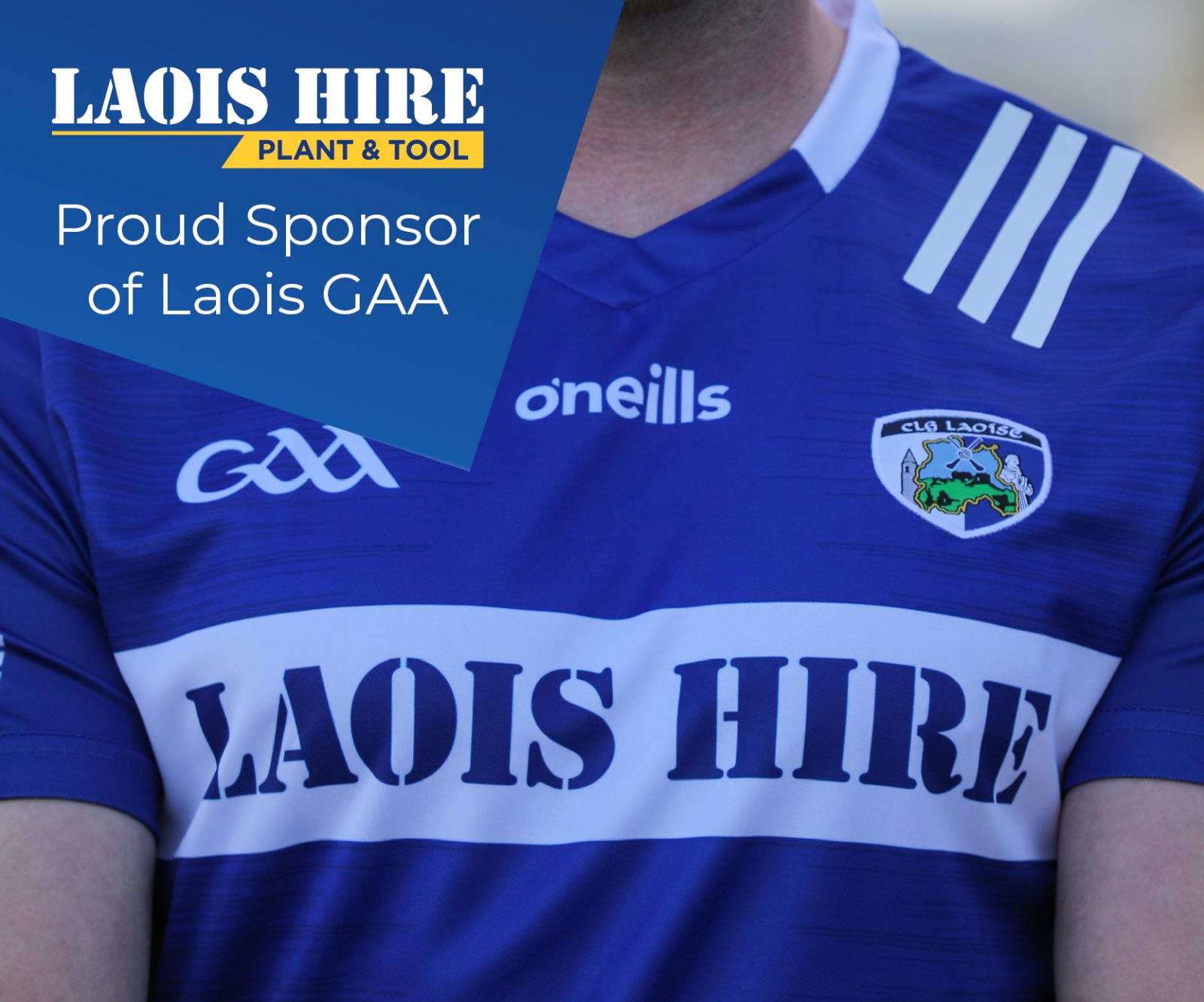 When was Portlaoise Enterprise Centre established, and how has it grown since then?
Portlaoise Enterprise Centre opened its doors in 2007 making it one of the longest established enterprise centres in Laois.
The company has a voluntary Board of Directors drawn from various business backgrounds who bring a wealth of relevant experience and skillsets to the company.
Over the last few years we saw that the level of enquiries that we were receiving, together with the lack of available office space in Portlaoise, indicated that we needed to try expand our facilities.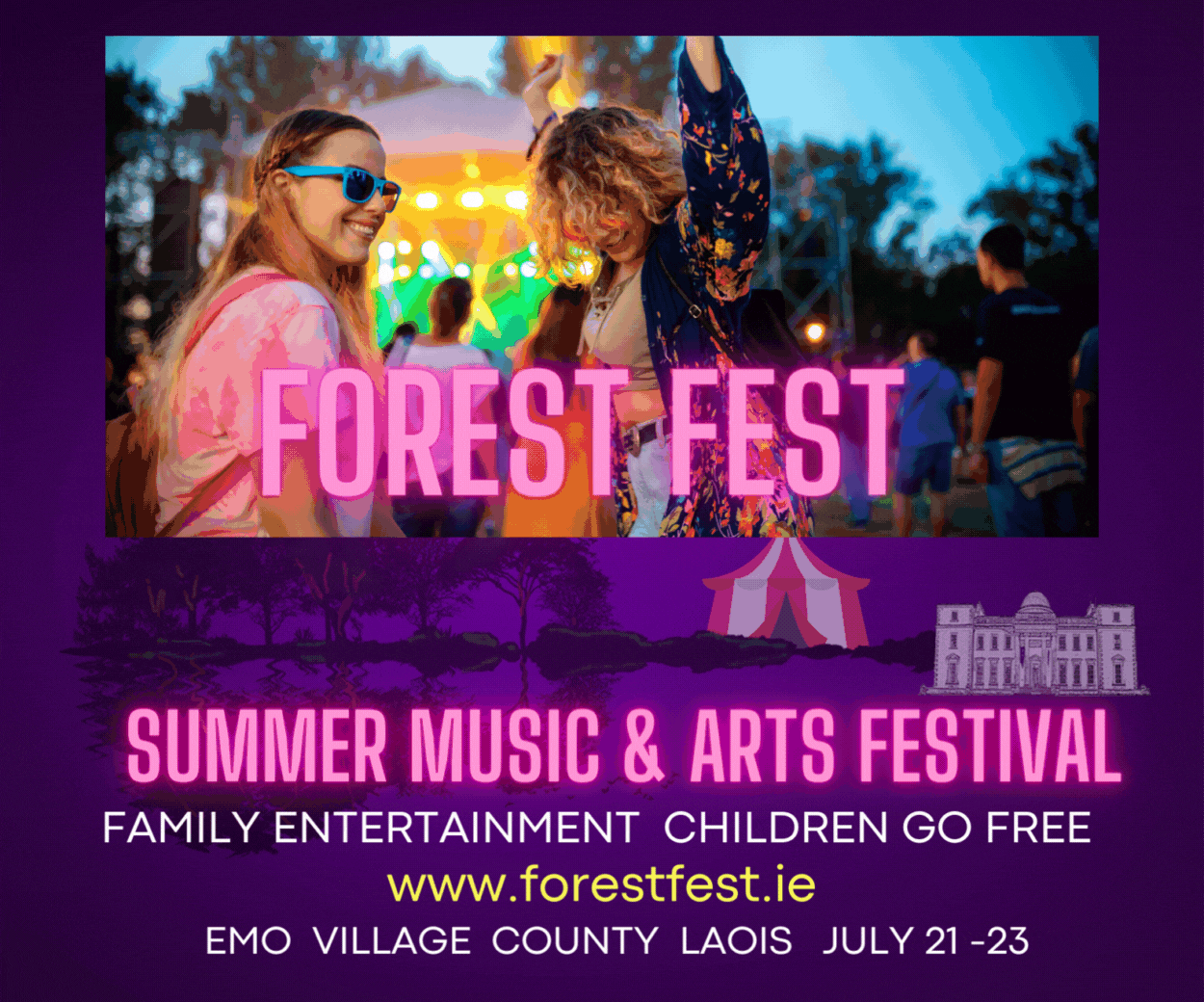 In 2019, we successfully applied for funding under the LEADER programme which allowed us to add six new small office spaces and upgrade our training and meeting rooms.  This has allowed us to increase the number of client businesses that are based here.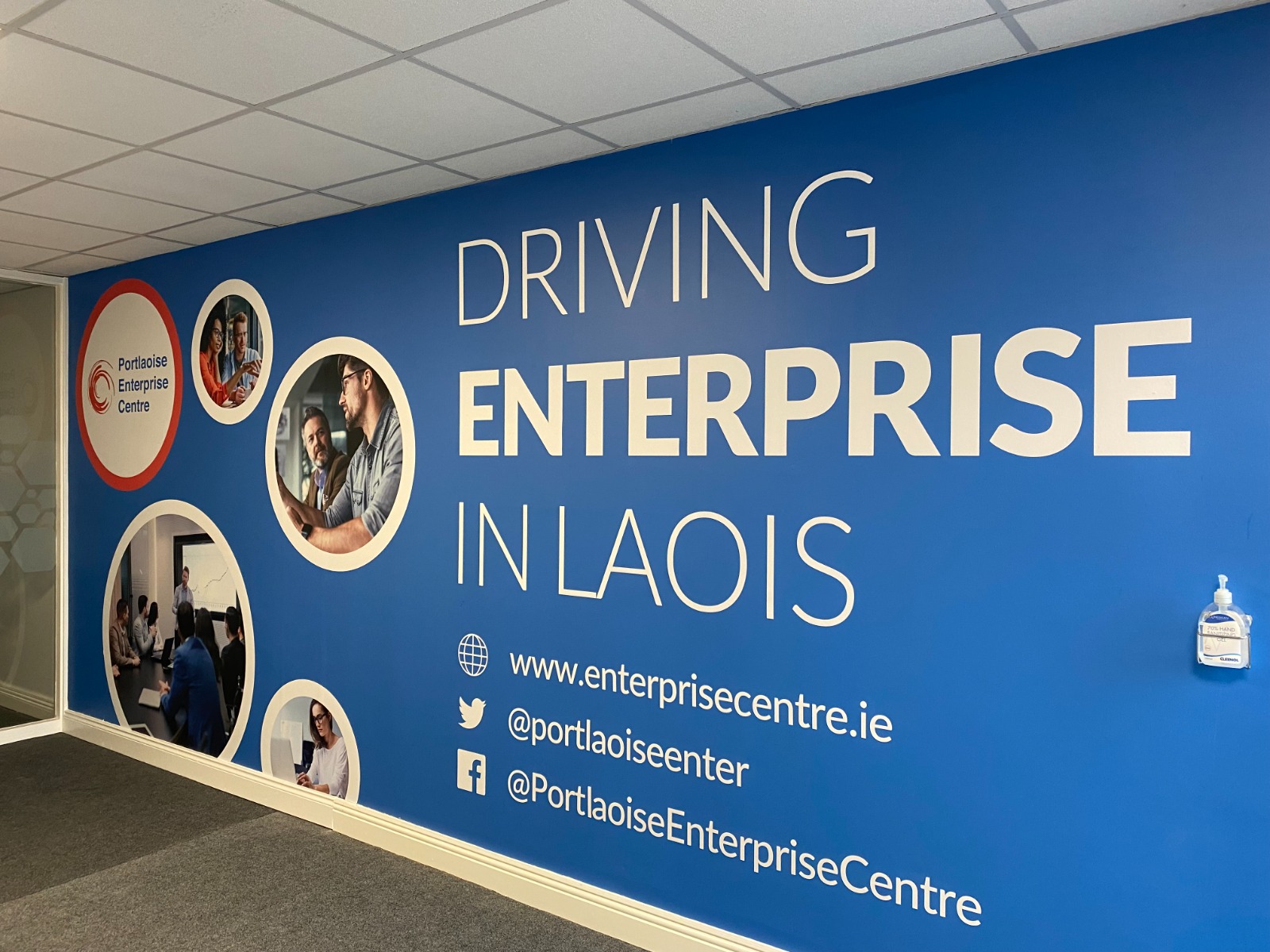 Can you highlight some recent key achievements/news for Portlaoise Enterprise Centre?
In 2021 we successfully applied for funding under the Connected Hubs call from the Department of Community and Rural Development.
This allowed us to upgrade to LED lighting within our Centre, upgrade aluminium windows to double glazed PVC, install an external LED light and four e-car charging points.
These upgrades help to ensure that our Centre complements the focus of low carbon, climate neutral values and supports Laois County Council's vision for Portlaoise to become Ireland's first Low Carbon Town Centre.
Any other news or expansion plans you can share with us?
Our plan for 2023 is to keep doing what we are doing well! We are committed to constantly developing and improving our services as we are passionate about their importance in the entrepreneurial ecosystem.
On a personal note, I am so proud that this feature is being run in connection with LaoisToday, the very first business that I signed a licence agreement with not long after starting as Centre Coordinator in November 2016.
It has been a pleasure to work with Steven and his team and to see them grow from start-up to the successfully established business they are today.  That for me shows the importance of our existence and it's what makes coming to work every day worthwhile!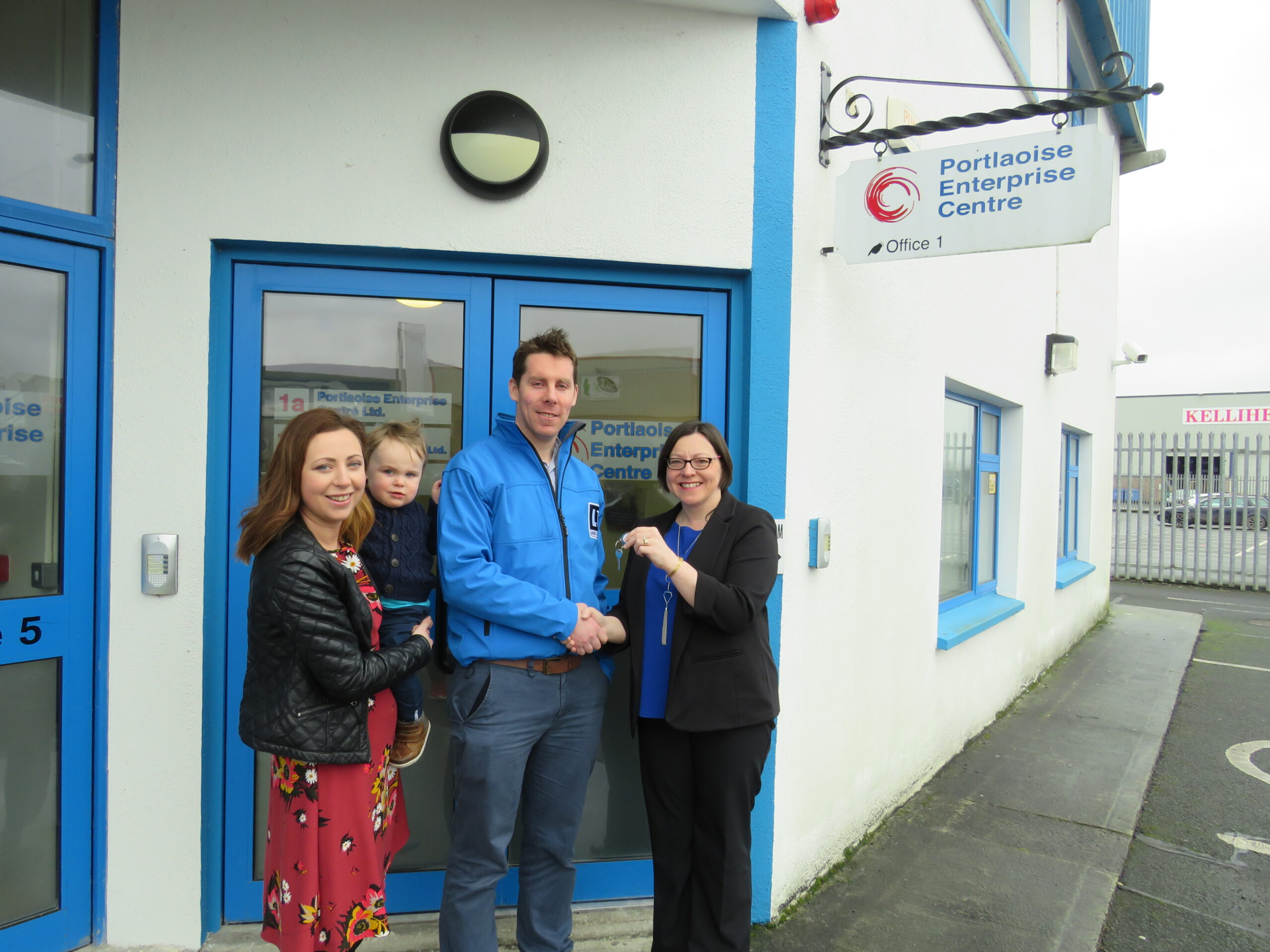 For any business considering locating in Laois, what would you say are the best things about being located here?
Well I might be a bit biased (being a Portlaoise woman!) but for me there is no better spot to be based than Laois!
In terms of business, where else can you get the balance of ease of access to large cities and towns (via our excellent road and rail networks) with the benefits of rural life which can be so important to staff?
These benefits include access to more affordable housing and a range of outdoor activities, including public leisure facilities, libraries, playgrounds and easy access to the Slieve Bloom mountains.
We are also blessed with superb business support agencies in the county including – the Laois Local Enterprise Office, the Business Support Unit in Laois County Council and of course Laois Chamber Alliance!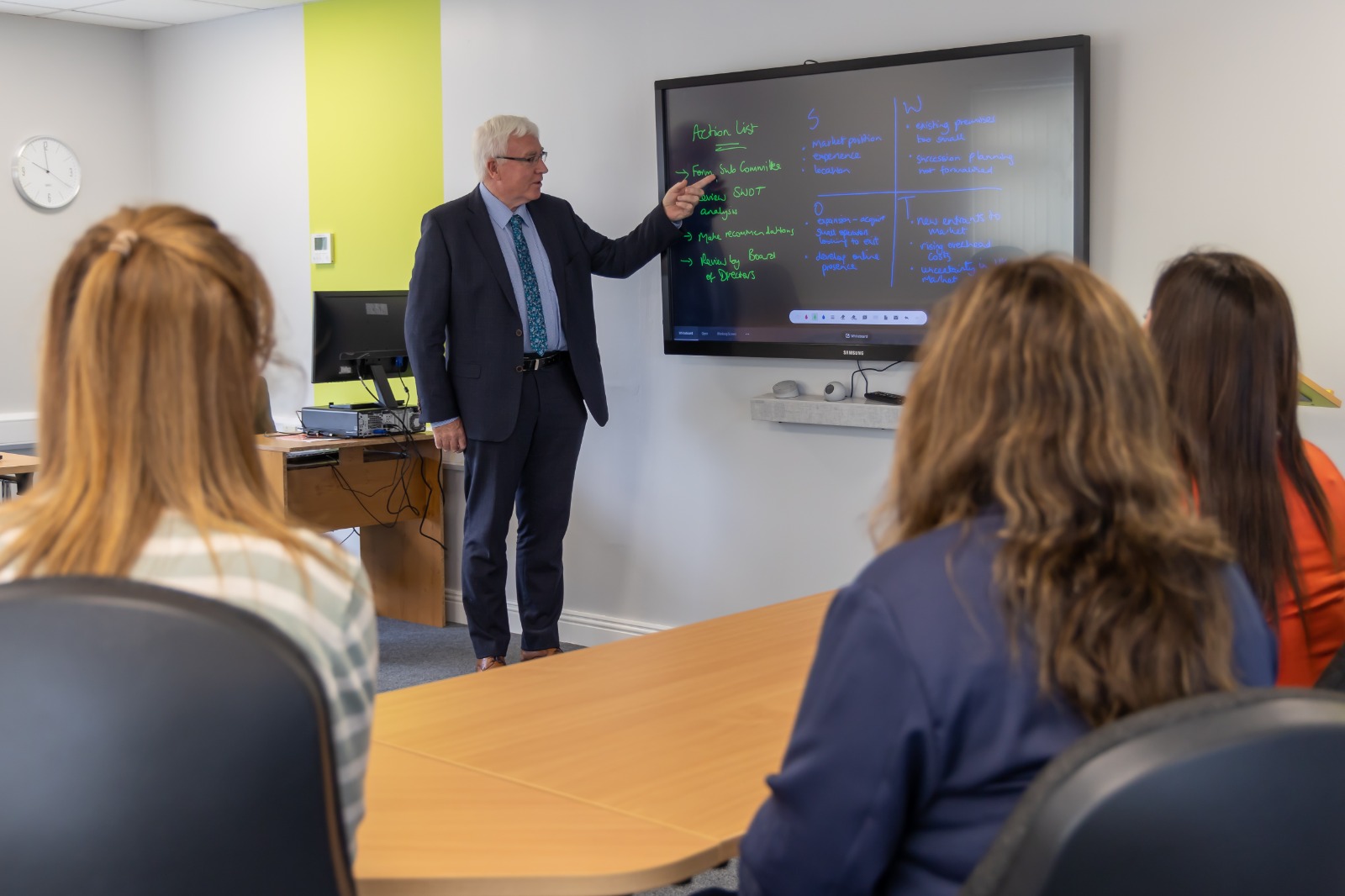 What is the most valuable piece of advice you have been given?
That's a hard question as I have received many valuable pieces of advice over the years but as a Chartered Accountant for me the most valuable advice is to always keep an eye on the numbers –  You can be running what appears to be the most successful business in the world but if the numbers don't work then ultimately it won't either!
Find out more at www.enterprisecentre.ie
Business News
Ikea – Plan and Order Points
Ikea currently has two 'Plan and Order Points' – in Naas and in the St Stephen's Green in Dublin.
It emerged recently that they have plans to open three more of these facilities in Ireland: in Drogheda, Cork, and Portlaoise. Read more here: Explained: What the 'Plan and Order' point that Ikea intend on opening in Portlaoise actually is – Laois Today
Retrofitting Programmes
Ministers Harris and Ryan welcome record number of enrolments in retrofitting  programmes for 2022. Numbers have risen to a record 2,034 enrolments in 2022.
LOETB and the National Construction Training Centre at Mount Lucas are proud to have contributed to 56% of the national figures in 2022, with 1146 learners enrolling in retrofitting programmes, an increase of 165% on 2021 within their centre. Read more: gov.ie – Ministers Harris and Ryan welcome record number of retrofitting enrolments for 2022 (www.gov.ie)
New defibrillator in Portlaoise
Portlaoise Garda Station, in collaboration with Laois Chamber Alliance, has unveiled a piece of life-saving equipment.
It was recently announced that a new defibrillator has been purchased for the Garda Station in Portlaoise – Joy as life-saving piece of equipment unveiled at Portlaoise Garda Station – Laois Today
Business Supports
Elevate – InterTrade Ireland
If you're a Micro-Enterprise looking to identify cross-border markets and customers to win new business you're in the right place, with €5.7k funding available for specialist Sales and Marketing support to grow your business with InterTrade Ireland's Elevate programme. Find out more here: Elevate | InterTradeIreland
Agri-Food Tourism
A new fund is now open for Agri-Tourism initiatives across the Midlands. Under the Rural Innovation Development Fund, supports of up to €25,000 are available to agri-food projects to enhance the tourism offering they provide.
The scheme is open until February 23rd: gov.ie – Call for Proposals Agri-Food Tourism 2023 (www.gov.ie)
Laois County Council – Arts grants
Laois County Council has announced details of grants and opportunities to support the development and presentation of creative and artistic projects in the county in 2023. Applications will be accepted from individuals, groups and organisations.
An information session will take place online via Microsoft Teams on Thursday January 26 at 7pm. Anyone interested should email artsoff@laoiscoco.ie to register. Grants and opportunities from Laois County Council available with local creativity – Laois Today
What's Coming Up?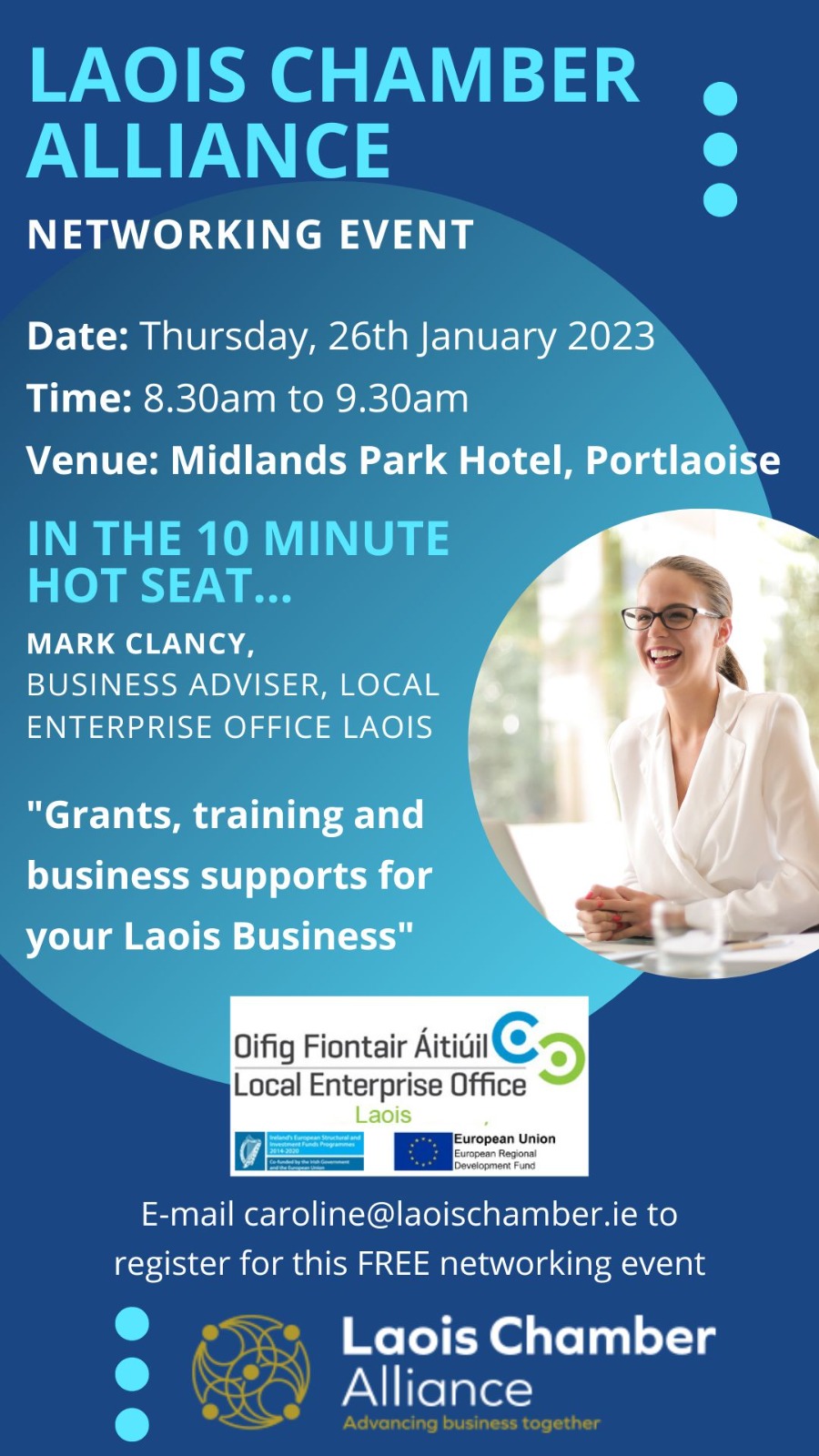 Laois Chamber Alliance – Networking event
New year, new opportunities. Join Laois Chamber Alliance on Thursday, 26th January at 8.30am in the Midlands Park Hotel, Portlaoise for their first networking event of the year.
Mark Clancy, Business Adviser with Local Enterprise Office Laois will also provide a brief presentation with information on business grants and supports for your Laois business.
This event is open to both members and non-members of Laois Chamber Alliance. Register your free place by e-mailing caroline@laoischamber.ie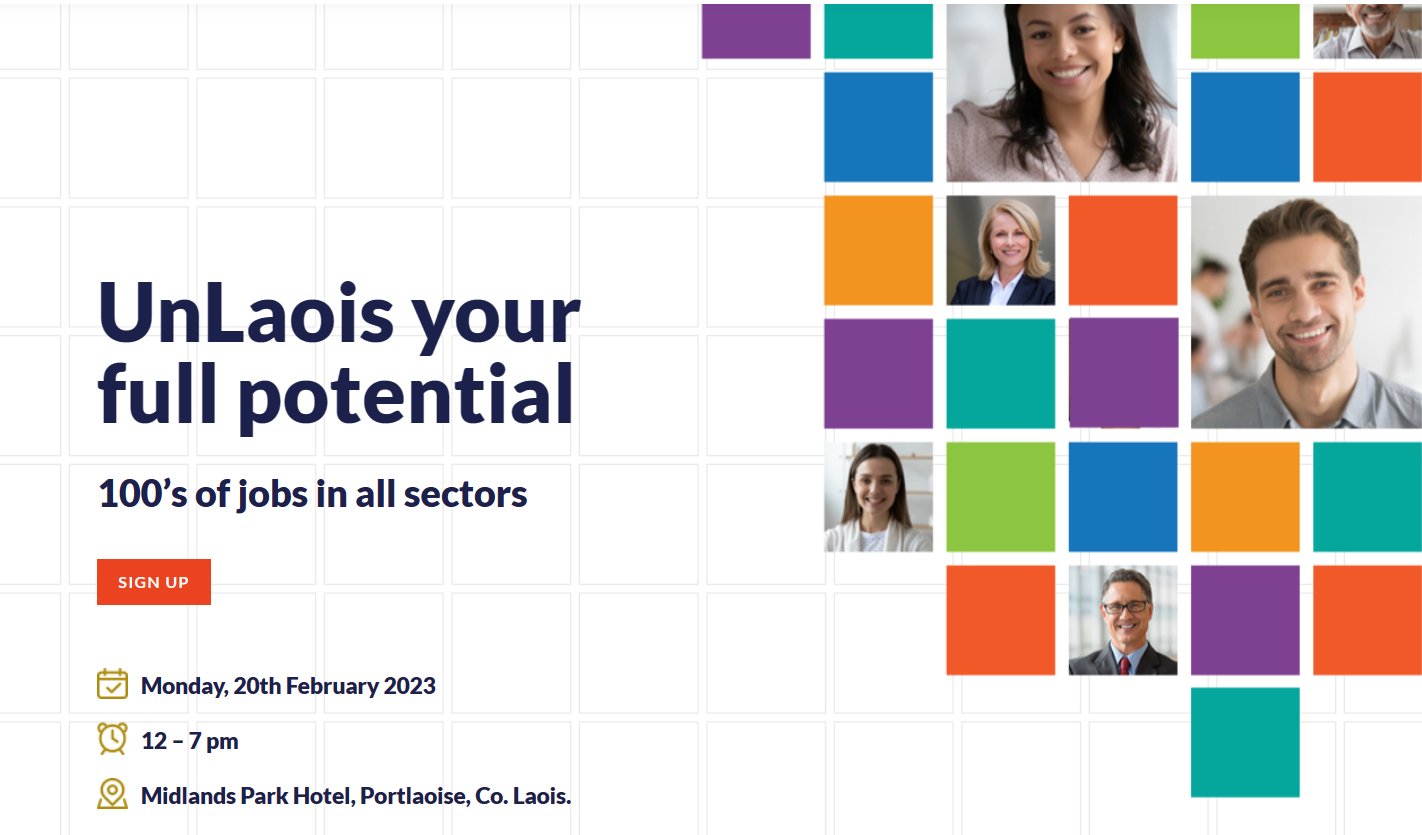 Laois Jobs Fair
Exhibitor places are filling up fast for the 2023 Laois Jobs Fair! There are 100s of jobs on offer with companies exhibiting across all sectors. Do you want access to local talent, graduates and jobseekers? E-mail caroline@laoischamber.ie for your exhibitor pack.
If you're a graduate, jobseeker, or looking for upskilling and reskilling opportunities, register for your FREE ticket at www.laoisjobsfair.ie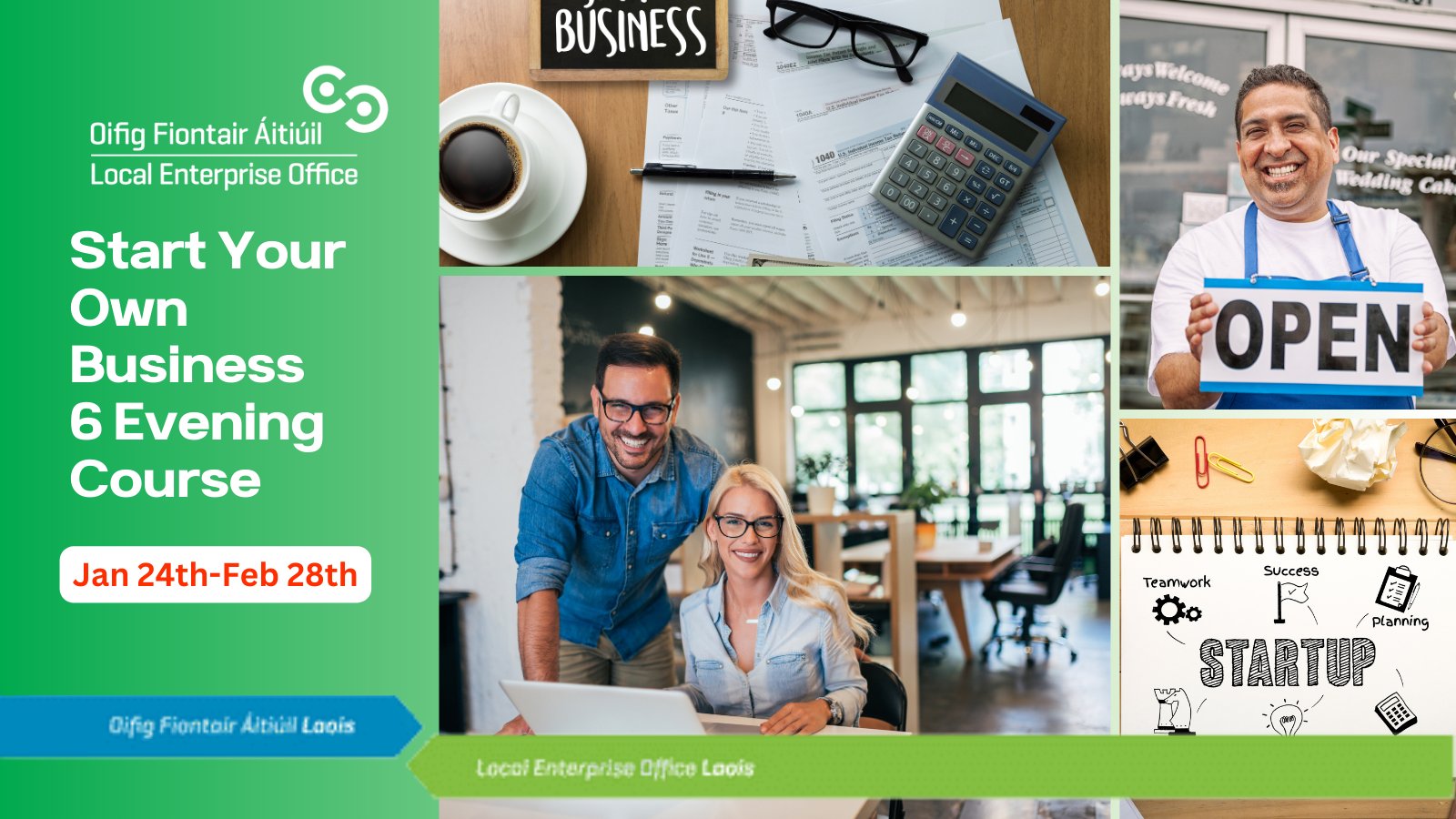 Start your own business
Is starting up a business one of your New Year Resolutions? Get help with your business plan. Join Local Enterprise Office Laois' subsidised "Start Your Own Business" evening course on Zoom, with 1-to-1 mentoring sessions too.
This course takes place over six Tuesdays from January 24th to February 28th. Book your place at: https://bit.ly/LaoisSYOBJan24
SEE ALSO – Check out all our previous LaoisToday Business Briefings in association with Laois Chamber Alliance