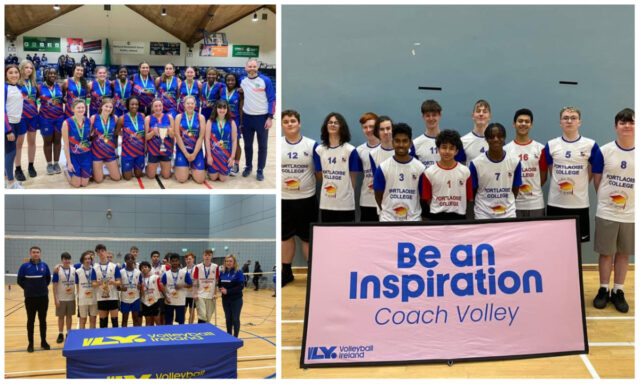 Last week, Portlaoise College continued their excellent extra-curricular year with victories in the U-16 Boys 'A' All-Ireland Volleyball and U-19 Girls' Leinster Basketball finals.
Portlaoise College U-16 Boys Volleyball team made it to the All-Ireland Division A finals at NUIG Galway against Patrician High School for the second year in a row.
The team worked really hard for the win, winning the first set 25:21 and second set 25:22.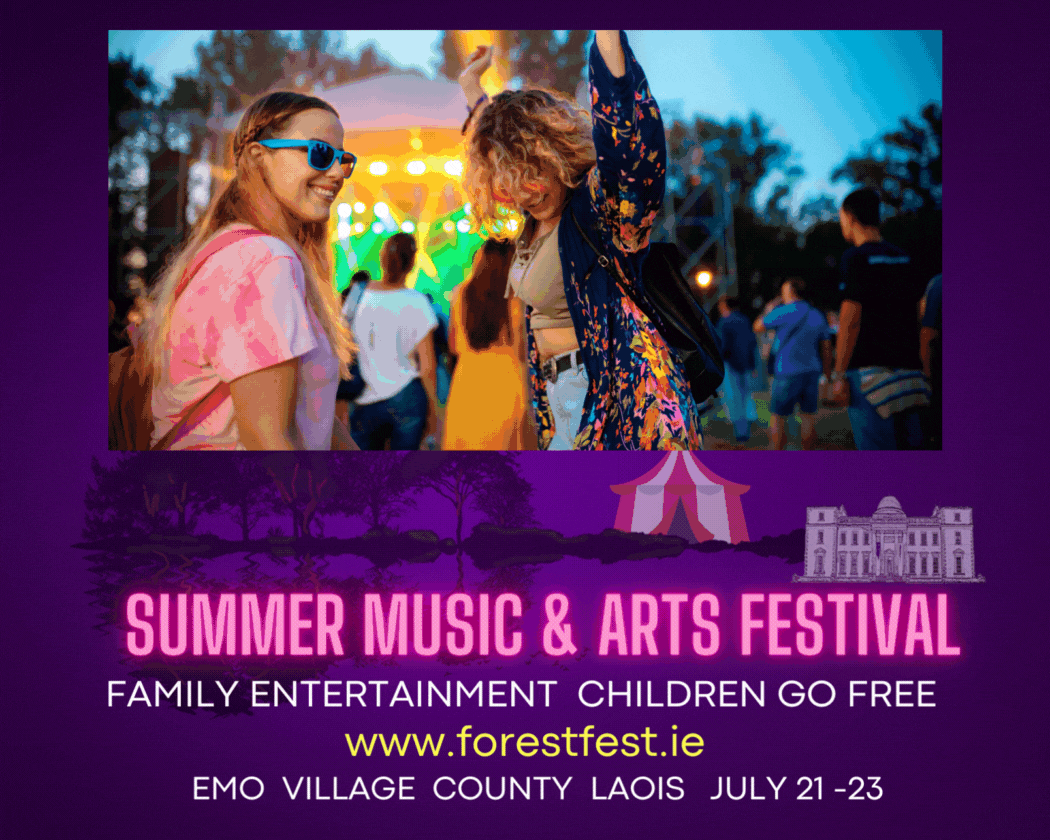 The team was led by team captain Aiden Grace and Most-Valuable-Player (MVP) Mikolaj Deren who played exceptionally well on the day.
Akachi Ogbulafor had a great game as Outside hitter while Middle Blockers Mikolaj Deren, Luke Ivers and CJ Daly all excelled.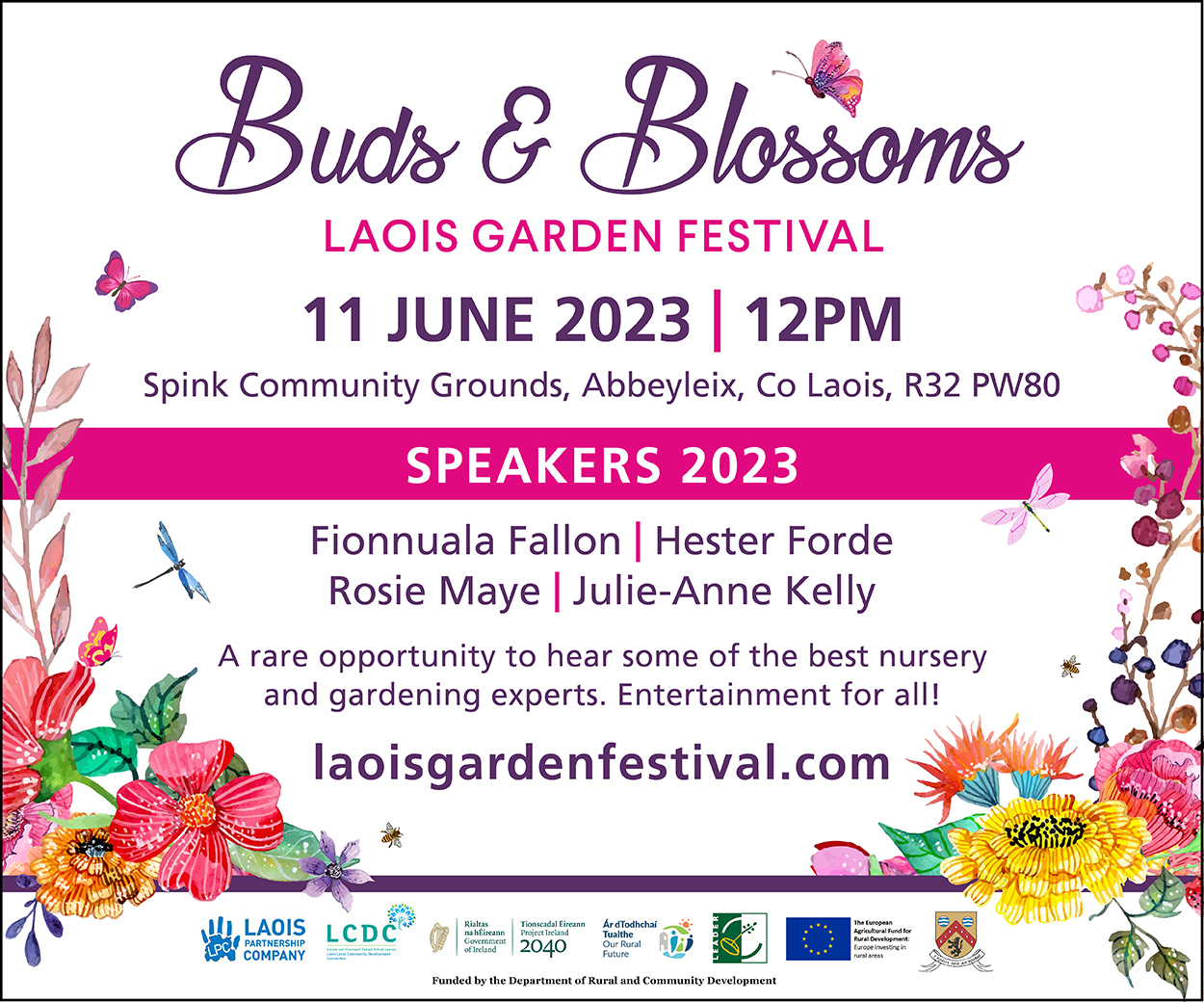 Aironas Kocarevskij, Pavan Polassery and Aaron Bowden Adai were excellent as Setters while Mohab Abdelrazak did likewise as Libero.
Jason Delaney, Kyle Thompson, Oisin Grundy and Kilian des Santos also all played their part.
Coaches Pawel Nowakiewicz and Yvette Murphy were thrilled with the win and thanked sponsors Irex Transport and Maths Made Easy School of Grinds for fully funding brand new jerseys and also to Diarmuid Doyle who designed the jerseys.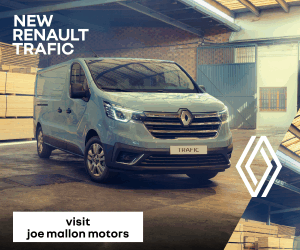 It has been a great season for the U-16 boys and it is not over yet as they play against the Northern Ireland champions this Thursday in Dublin.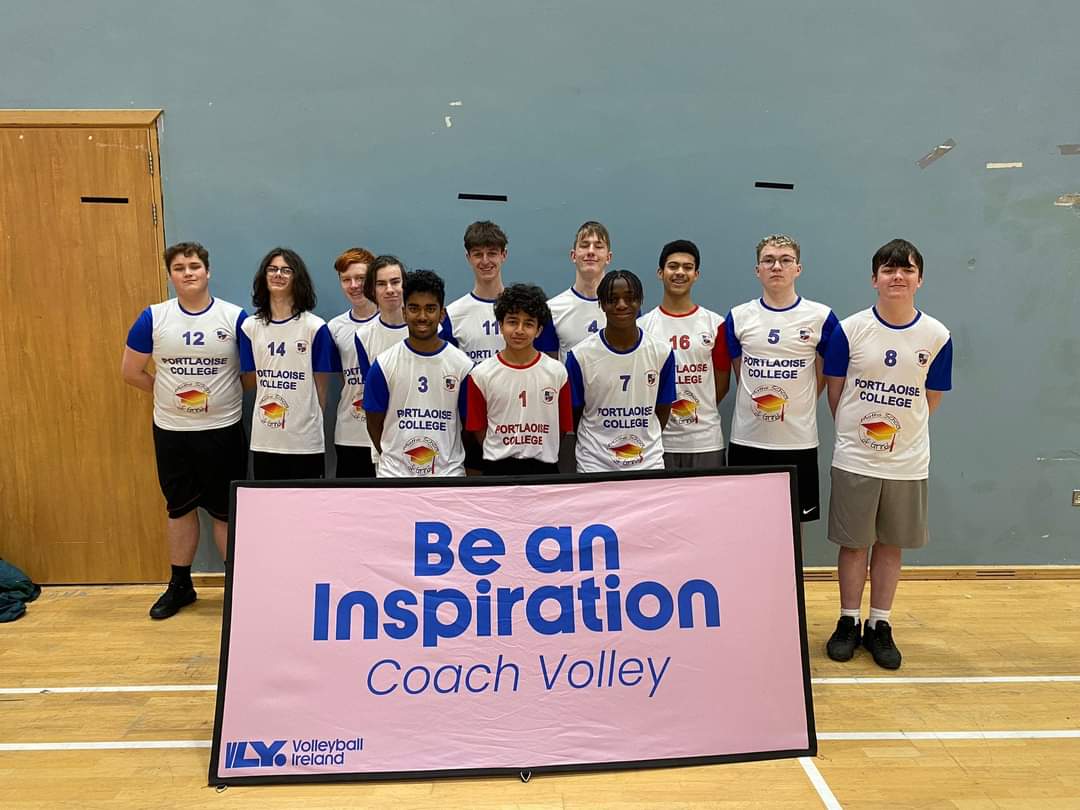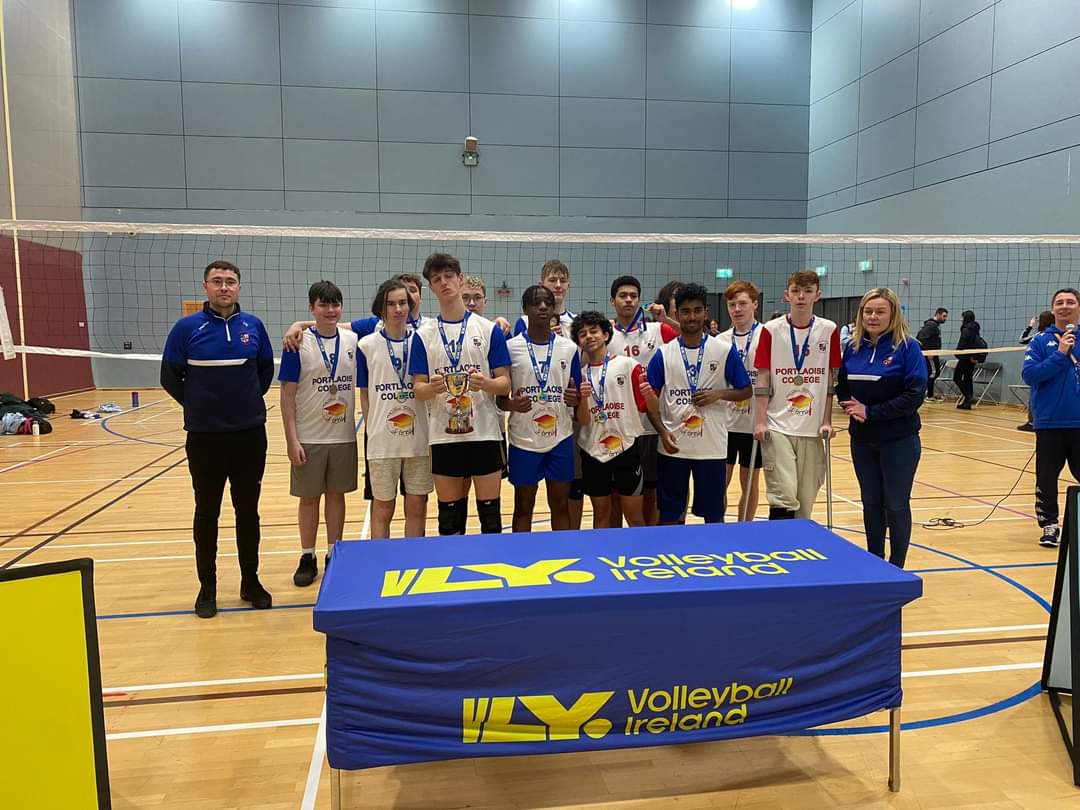 Meanwhile, the year finished on a high for Portlaoise College U-19 Girls' basketball team.
The side beat out St Aidan's Cootehill in the Leinster Final on a score line of 29-24.
The girls led the game throughout but were put through their paces by the strong Cavan side who fought back in the 2nd quarter.
Brilliant defence from Portlaoise College kept them at bay and the girls captained by 6th year Melissa Donnelly emerged victorious.
Well done to the girls on the great end to what, for most of them, was their last game of basketball in secondary school.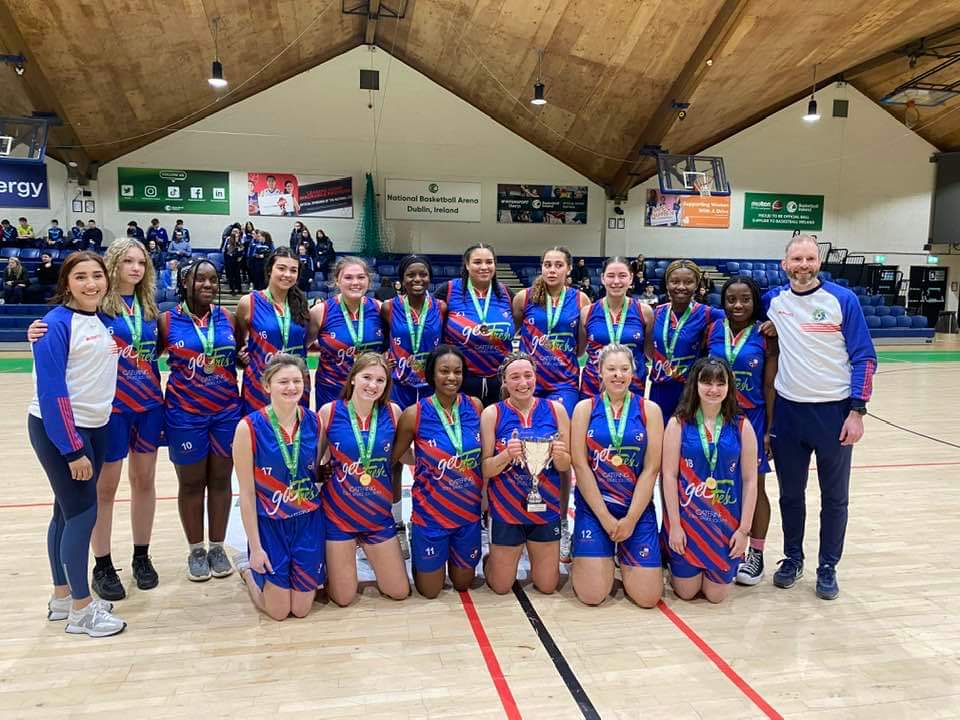 TEAM: Peaches Williams, Melissa Donnelly, Mija Goncarenko, Katelyn Delaney, Sarah Ryan, Precious Aransi, Aishat Shitta, Stacy De Souza, Mary Phillips, Lourdes Skripko, Katelyn Thompson, Naomi Grant Akande, Hannah O'Mahony, Mollie McCann Atkinson, Ruth Chawanda, Orla Phelan
SEE ALSO – Brilliant Byrne sees Knockbeg past Naas CBS and into Junior South Leinster final