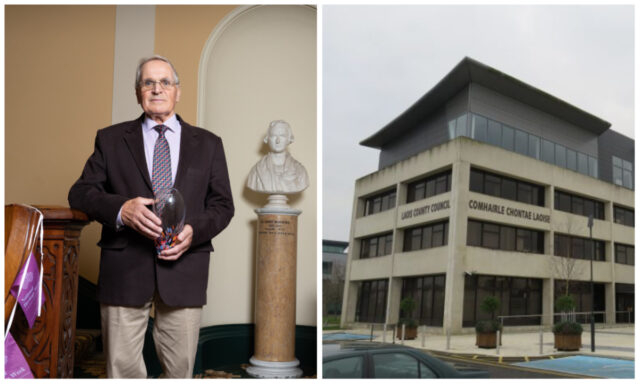 A Laois man who was named the National Heritage Hero in 2022 is set to receive a Civic Reception.
This is the highest honour that Laois County Council can bestow upon someone in the county – and it will go to Portlaoise native Teddy Fennelly.
The National Heritage Hero is presented to the event that successfully encouraged a greater appreciation of our natural world or a consideration of the variety of plant and animal life in the area, and/or conservation of native species and natural landscapes, and/or that considers a resilient and sustainable future for the environment.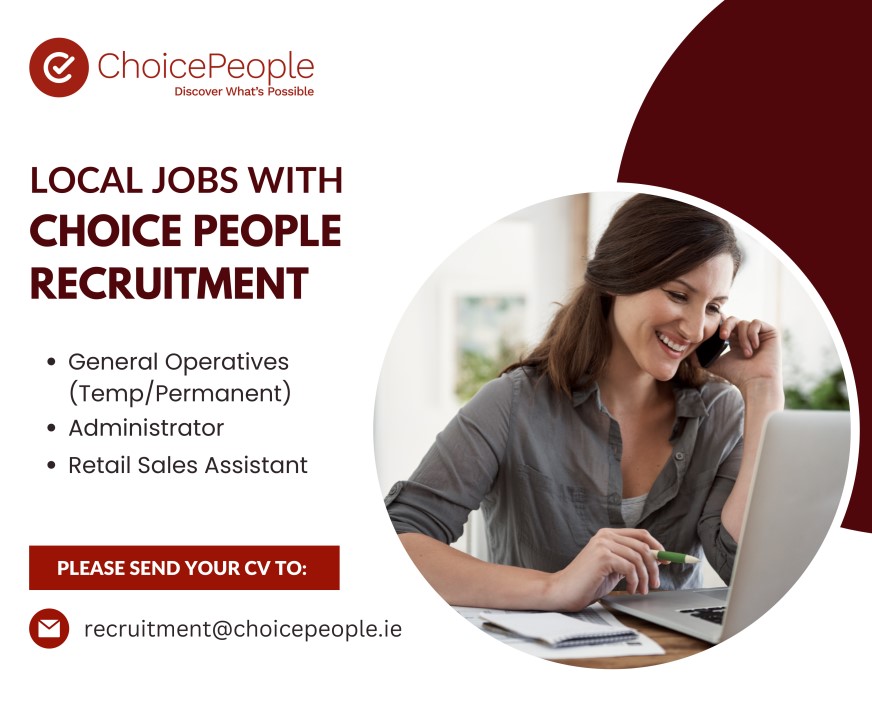 Teddy Fennelly has been an advocate and enthusiast for local history and heritage in Laois for over 50 years.
A former owner of the Leinster Express newspaper, Teddy is also well known for his involvement with Portlaoise GAA – and he also represented Laois.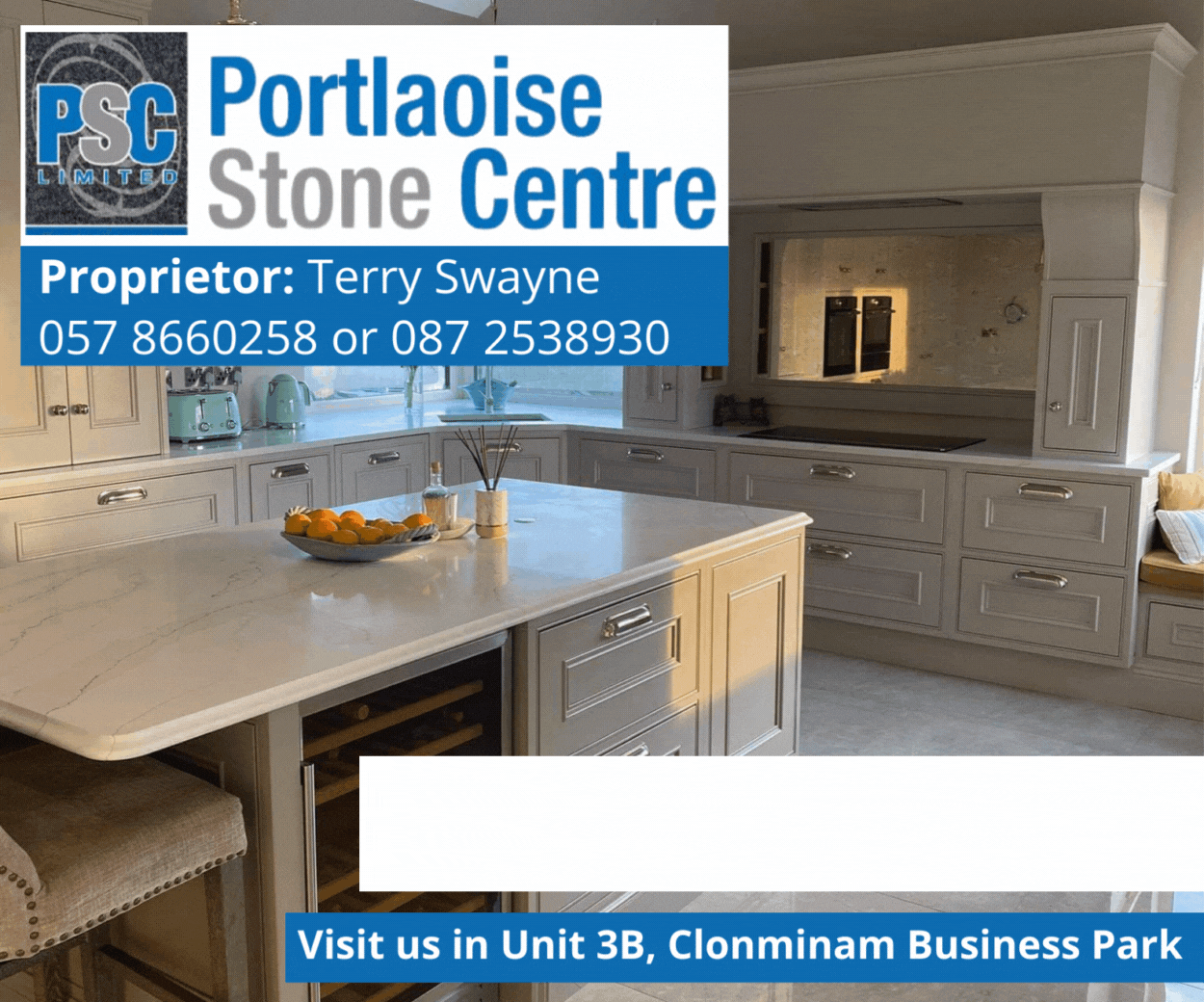 Teddy Fennelly has been pivotal in ensuring that the story of Colonel James Fitzmaurice and first East-West Transatlantic flight in April 1928 is remembered and his book "Fitz and the Famous Flight" is the definitive work on the subject.
As Chair of the Col Fitzmaurice Commemoration Committee, Teddy commissioned "The Impossible Dream", a piece of music by Martin Tourish and the Music Generation Laois Trad Orchestra commemorating Fitzmaurice and the Flight.
He was also instrumental in overseeing the naming of Fitzmaurice Place in Portlaoise, the regeneration of the area and the installation of a sculpture commemorating the flight.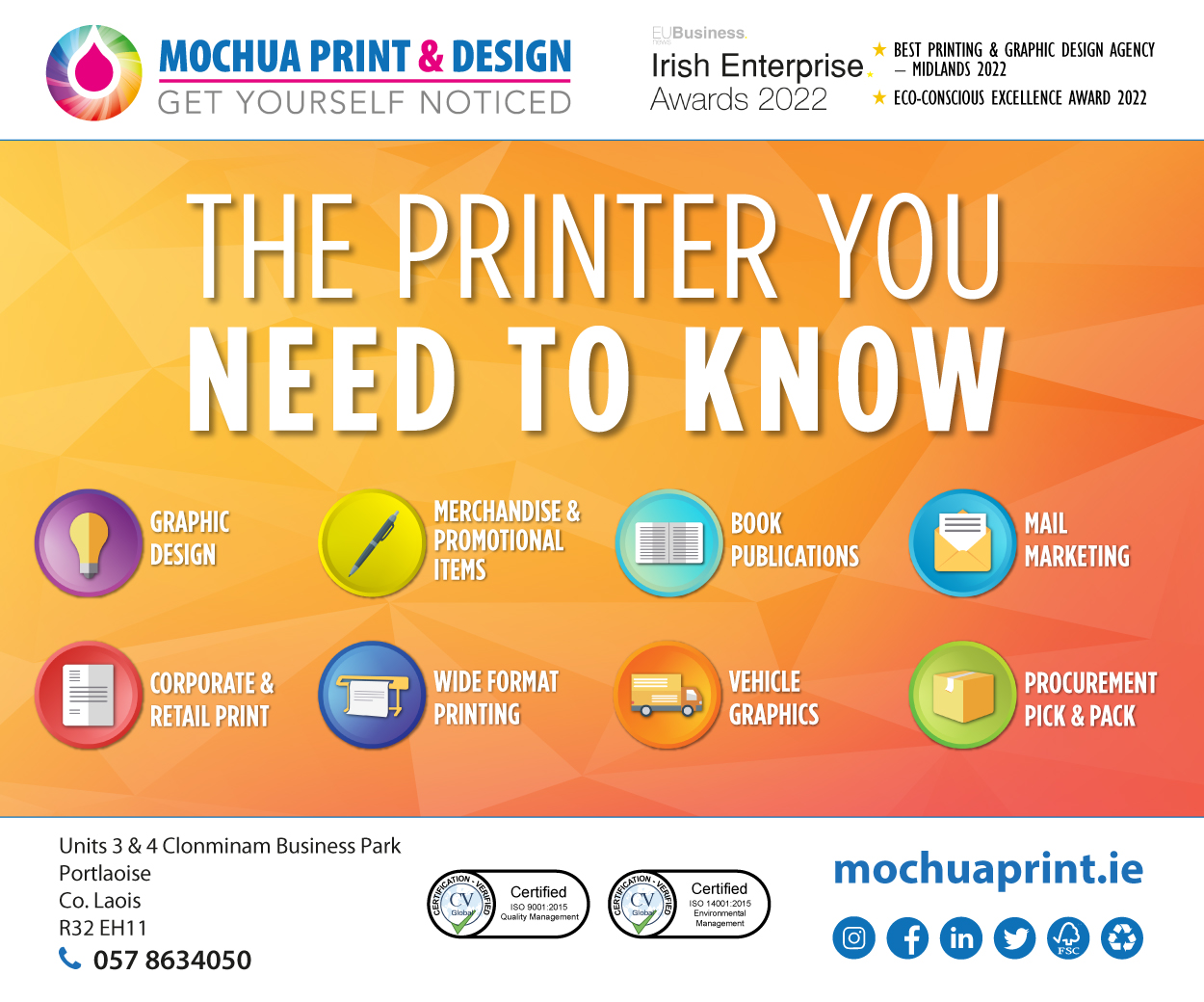 He had a pivotal role in the purchasing, repatriation and restoration of the Portlaoise Plane and organised for a US flag received by Fitz on his triumphant tour of America to be donated to Laois County Council. Earlier this year he instigated the Laois Festival of Flight.
Teddy has played a key role in the heritage led regeneration of the 16th century plantation fort, Fort Protector at the centre of the town, driving the conservation plan for the Fort.
An area that was neglected now has a regenerated public square, the fort walls are conserved, a 16th century church and graveyard have been conserved and reopened, and the Old Fort Festival is bringing economic development into the town.
He has written books on everything from the cooperative movement and Donaghmore Workhouse to the history of Laois GAA.
As Chair and President of Laois Heritage Society he has been responsible for publishing journals, promoting research and carrying out practical conservation projects.
Teddy's achievements will be celebrated by Laois County Council on February 23.
SEE ALSO – 2019 independent Local Election candidate joins Fianna Fáil ranks