The famed Sam Maguire trophy has passed through Laois on numerous occasions in the years.
Mostly on its way to Kerry though after their various All Ireland triumphs.
Borris-Kilcotton GAA club sponsors Midland Tyres brought the Sam Maguire to Laois for a visit this week.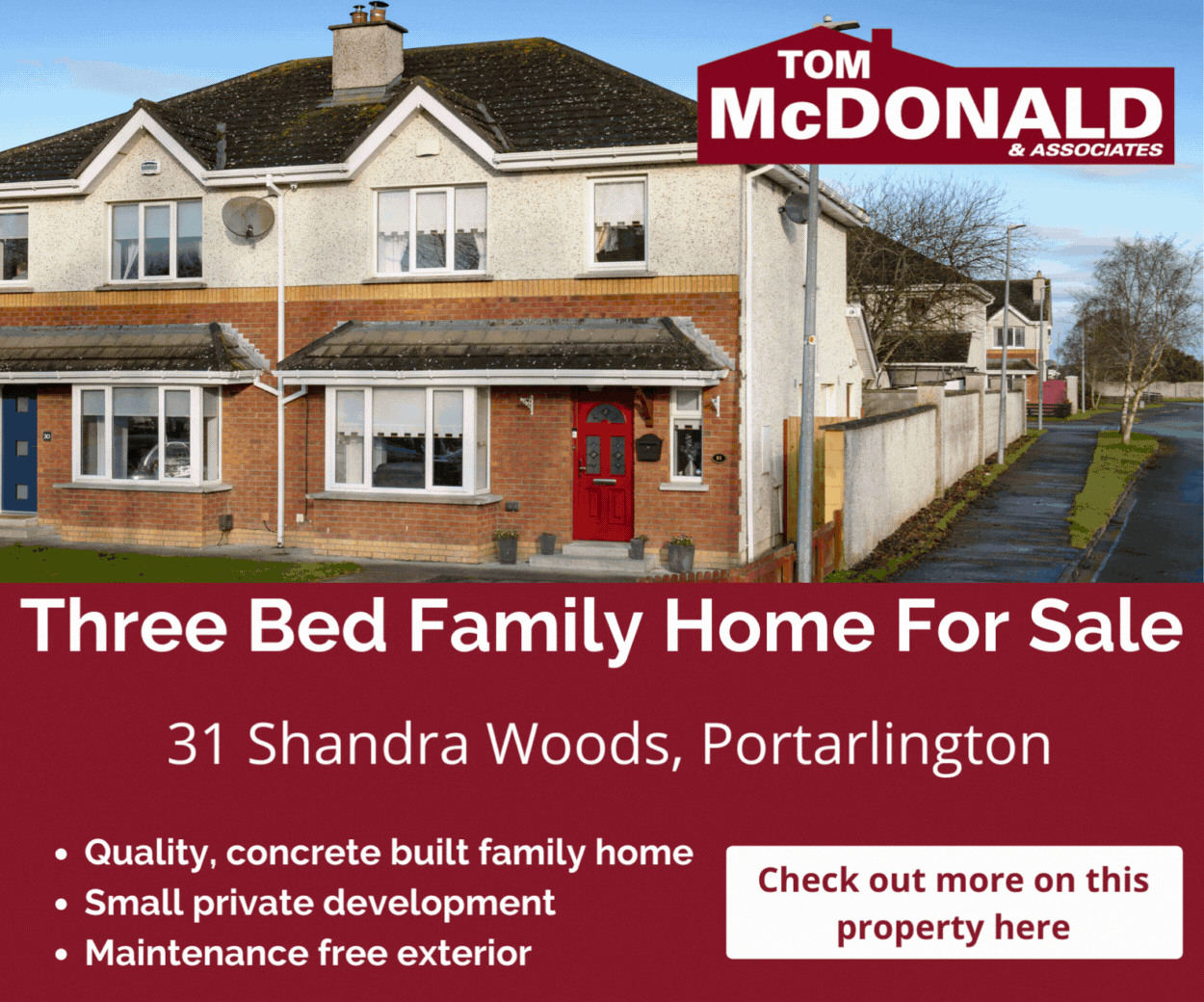 They stopped by Borris-in-Ossory National School, Killadooley National School and Midland Regional Hospital Portlaoise's Paediatric unit.
Midland Tyres CEO Noel Kingston is a Kerryman and massive GAA supporter and through his connections got the Sam Maguire into his hands for the day.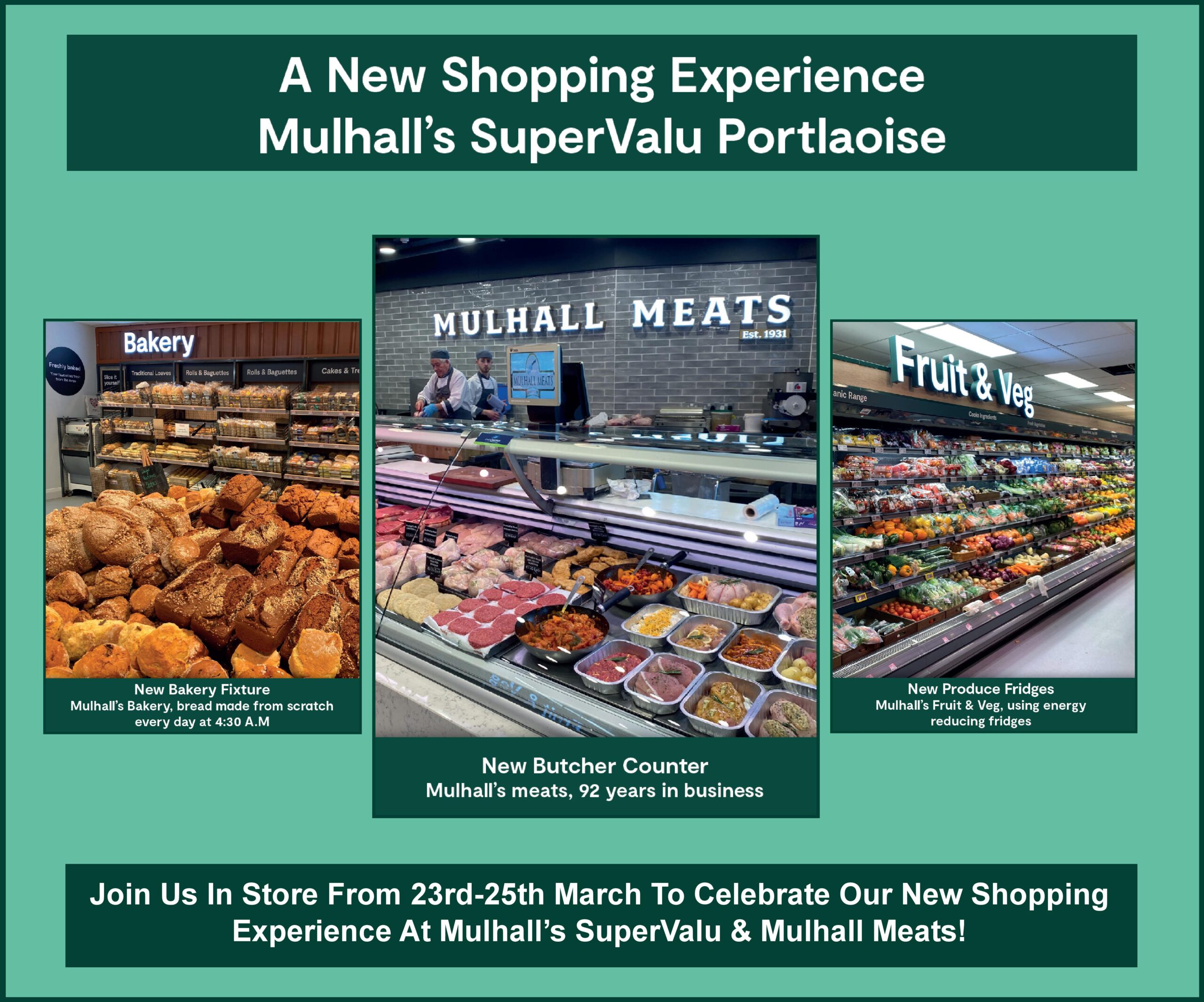 Members of the local GAA club who, who are sponsored by Midland Tyres, accompanied Sam to Borris-in-Ossory and Killadooley National Schools and the Paediatric Ward in Portlaoise Hospital.
Sam also visited Midlands HQ and the local Inver station before heading on to the hospital.
Kevin Finlay and Chris Parle of Midland Tyres with their sons JJ and Matthew who have both been patients in the ward in the past.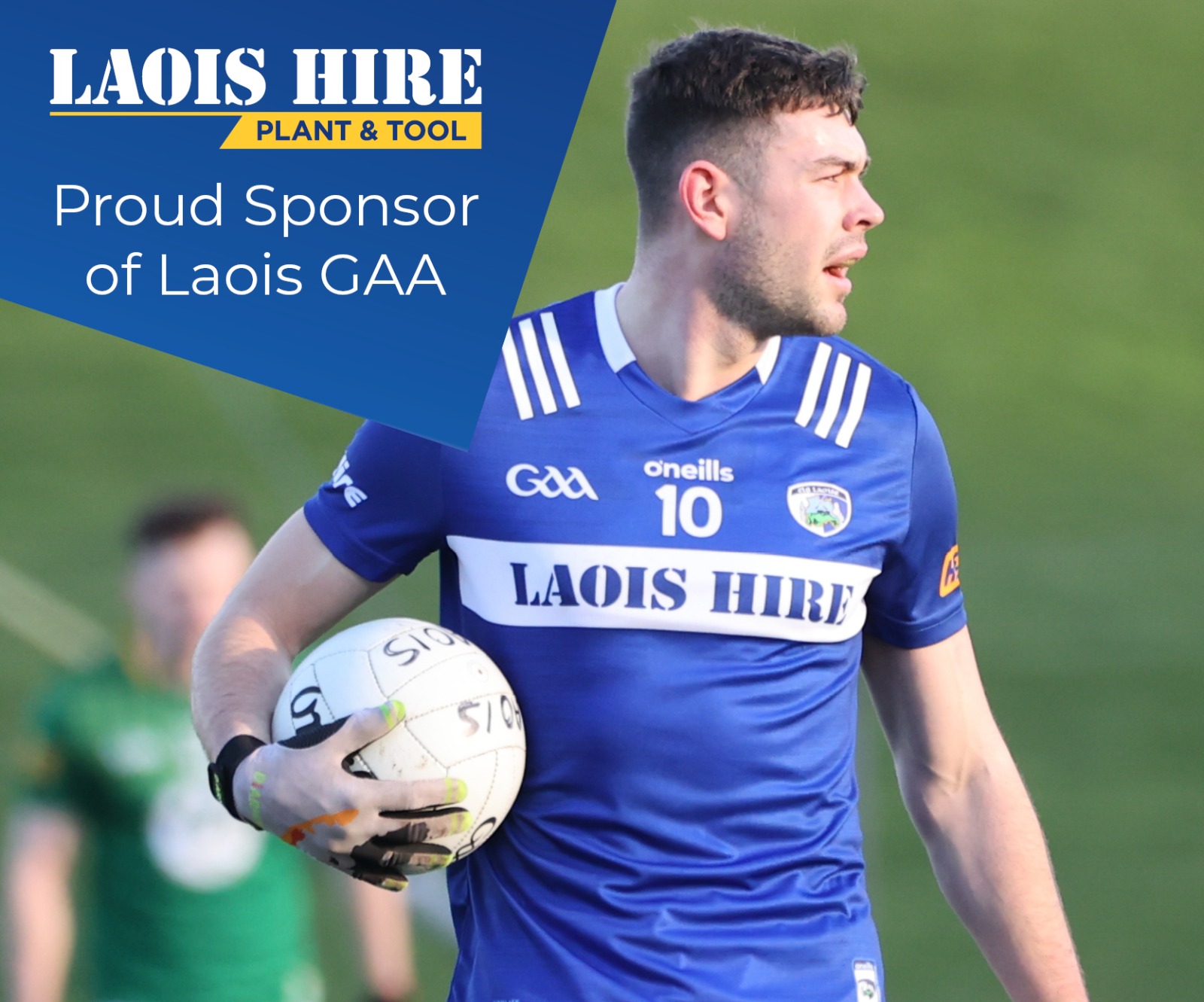 Check out some great pictures below: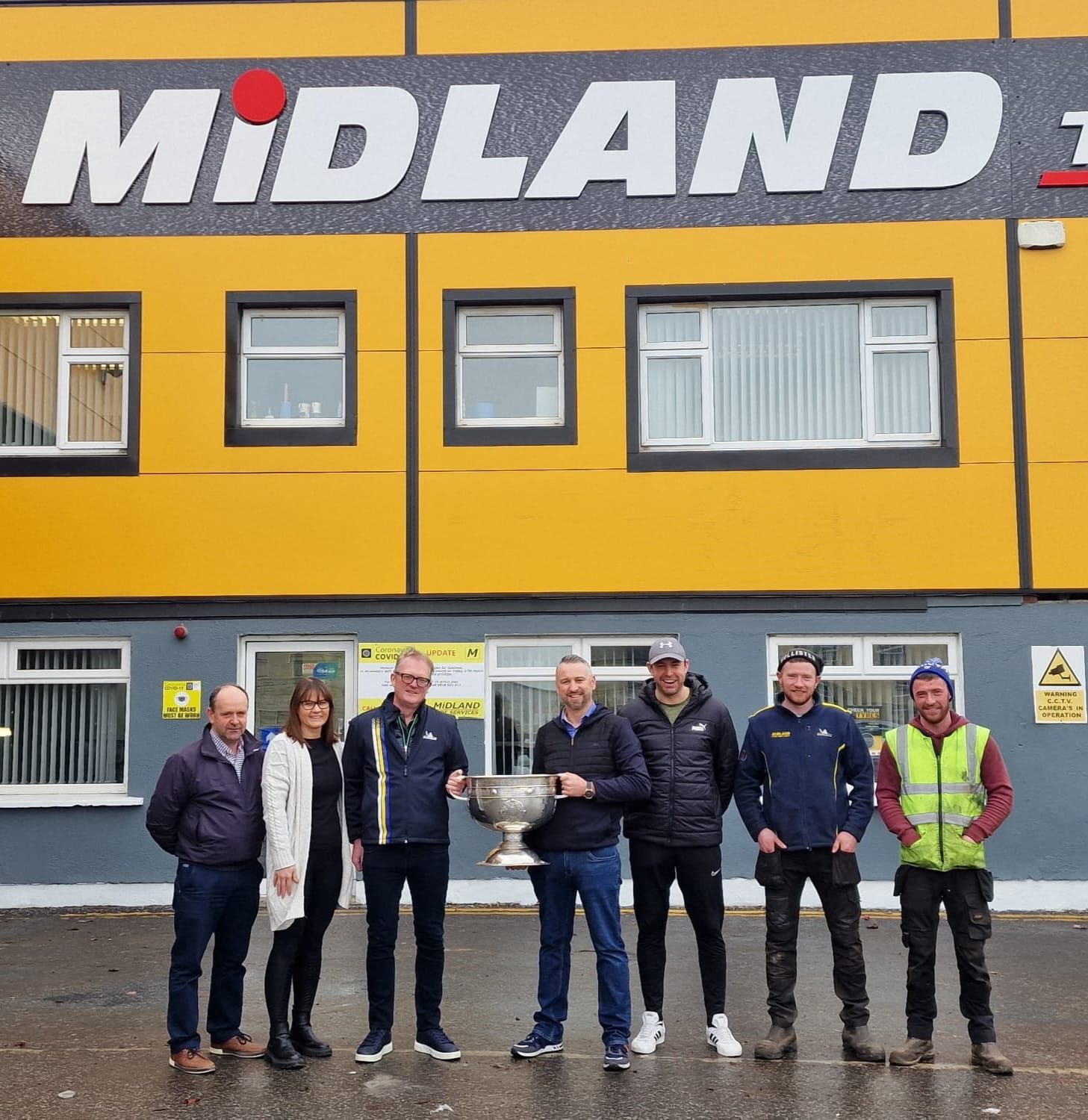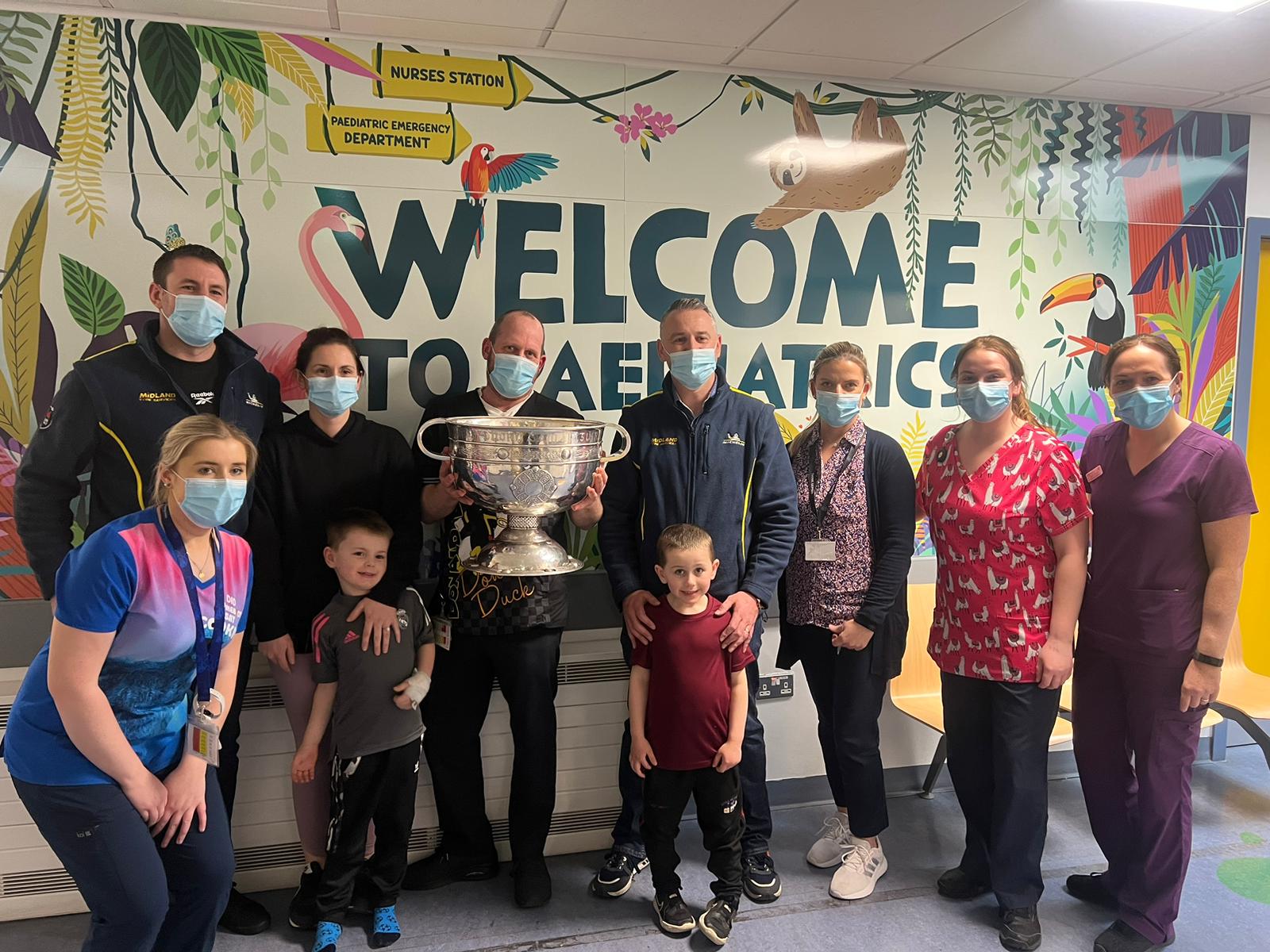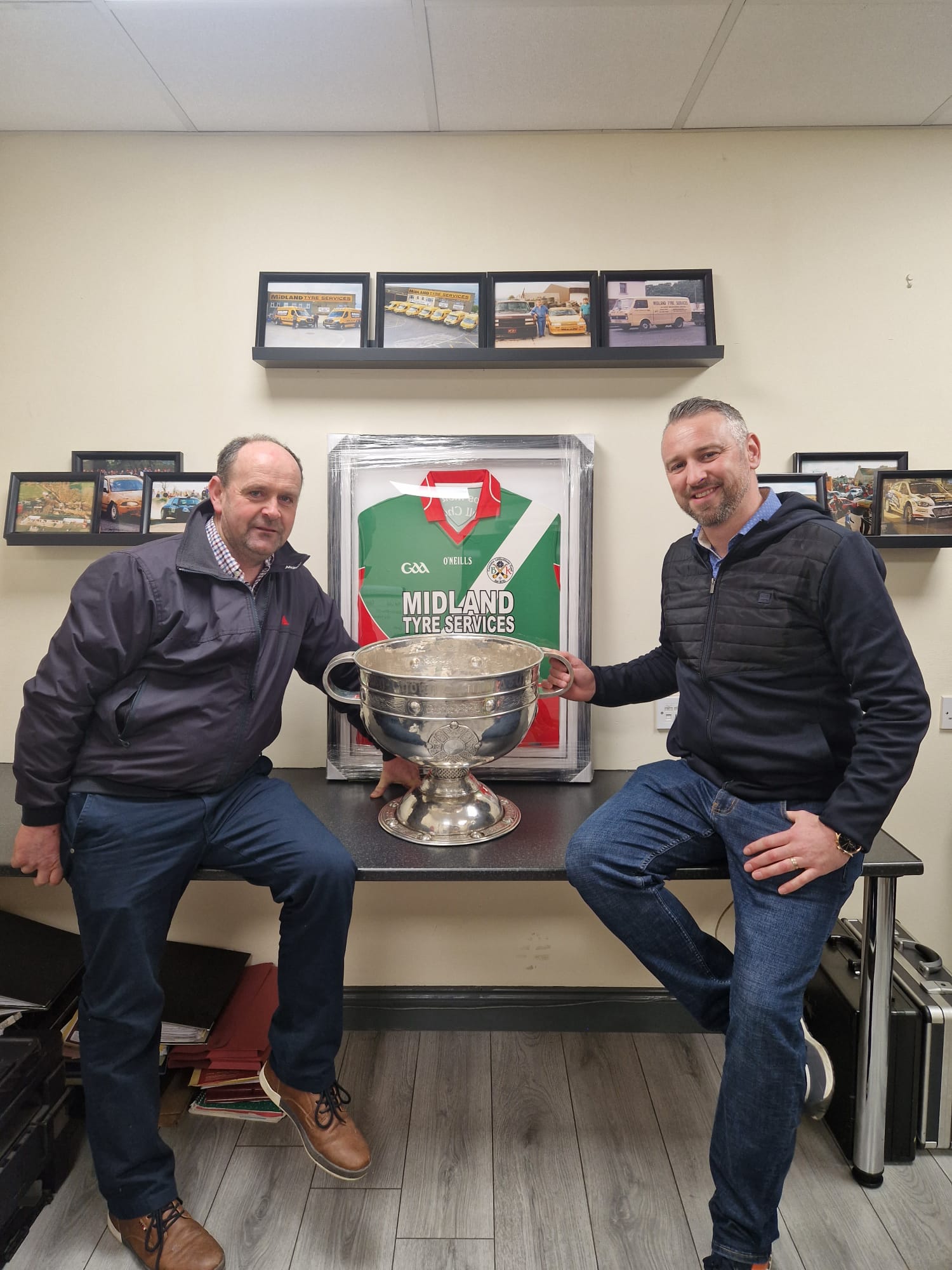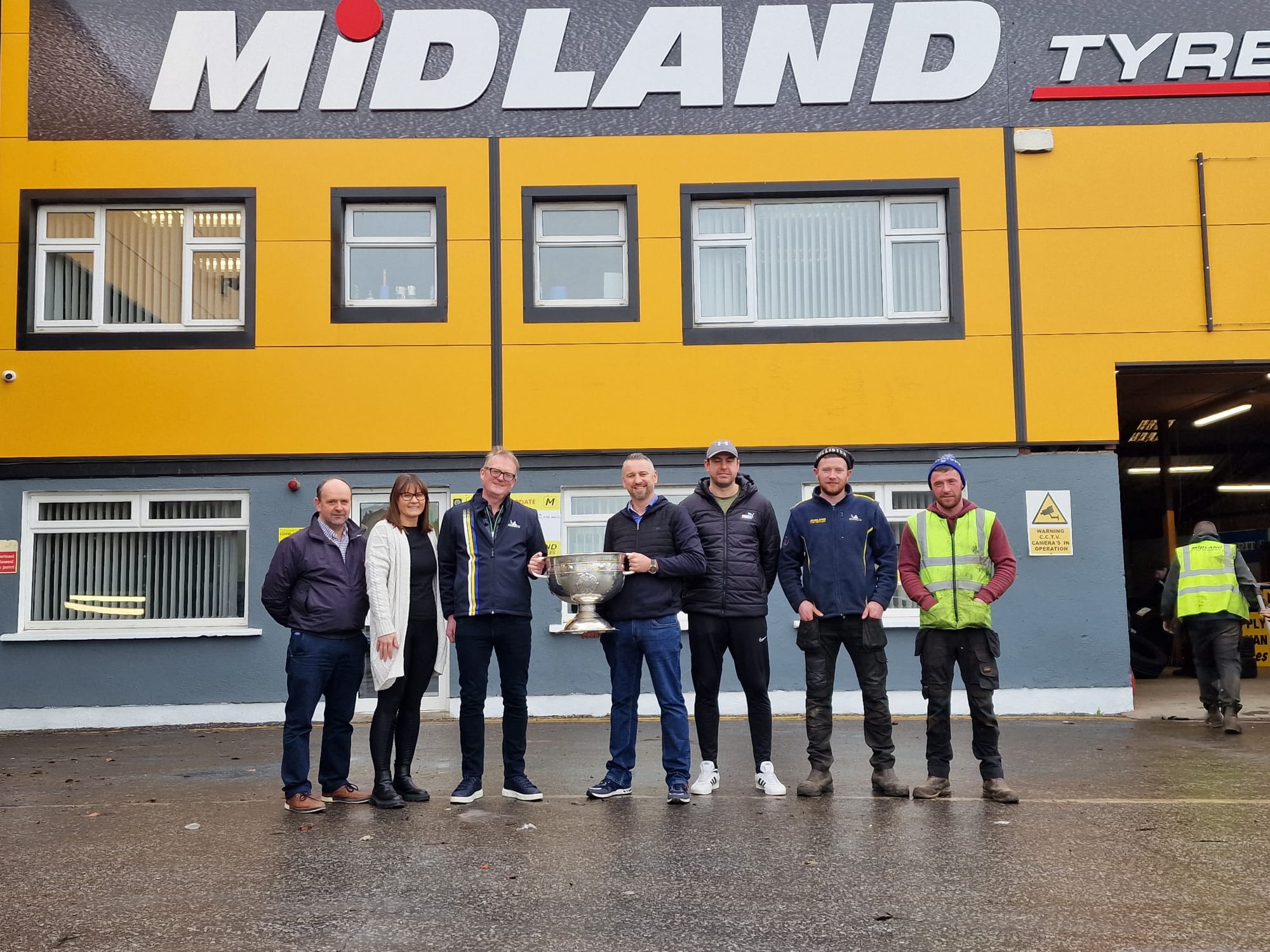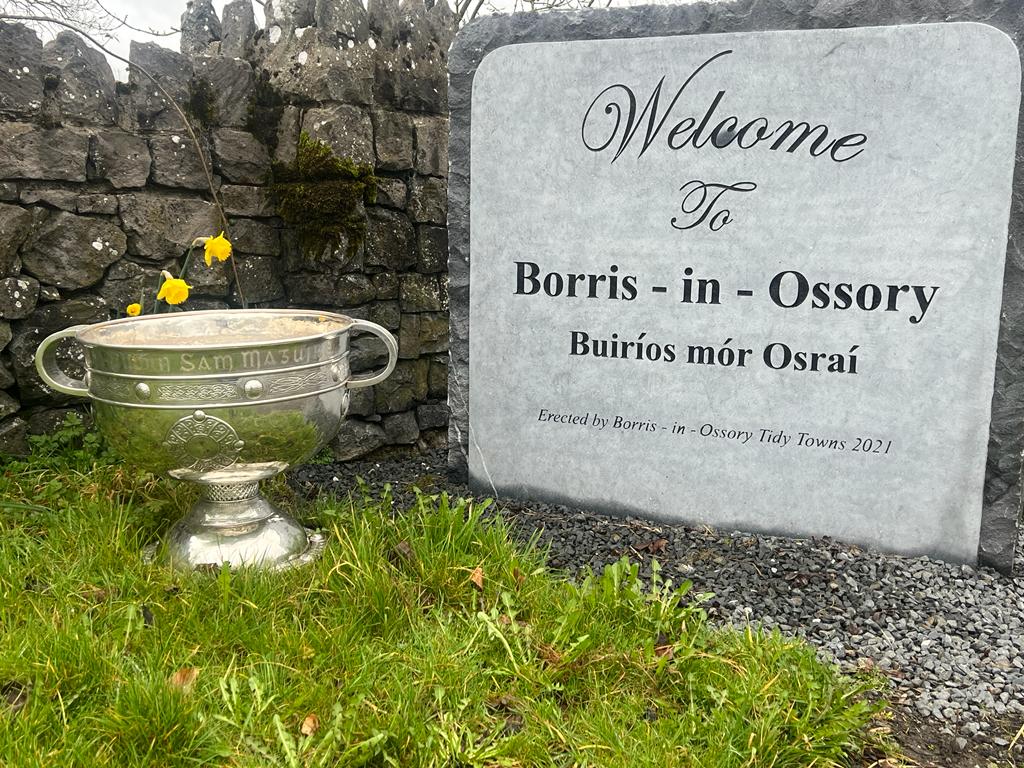 SEE ALSO – Meet the 'half Russian, half Ukrainian' adopted Laois woman who hopes to run in the 2024 Local Elections