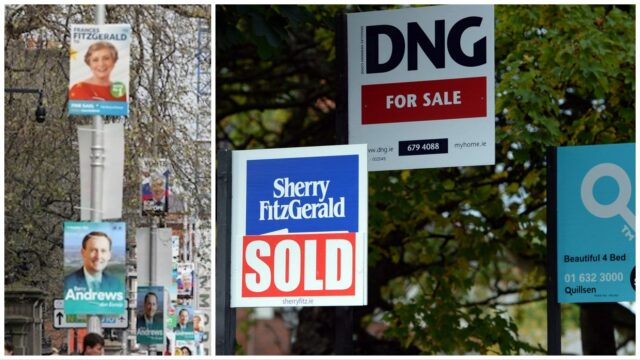 A suggestion to Laois County Council to ask auctioneers to stop putting up 'For Sale' signs at the entrance to housing estates went in a different direction than it was intended today – when it became an argument about election posters.
A motion from Cllr Thomasina Connell at today's Portlaoise Municipal District meeting called for property signs to only be allowed at the houses in question – and not at the front of the estates as they are "negatively impacting our streetscapes and are contradictory to the ethos of Tidy Towns".
A twin-pronged response came from Laois County Council, from senior planner David O'Hara and Dom Reddin in the environmental section, giving detail of what is permitted and that all signage should be removed within seven days of the sale or letting.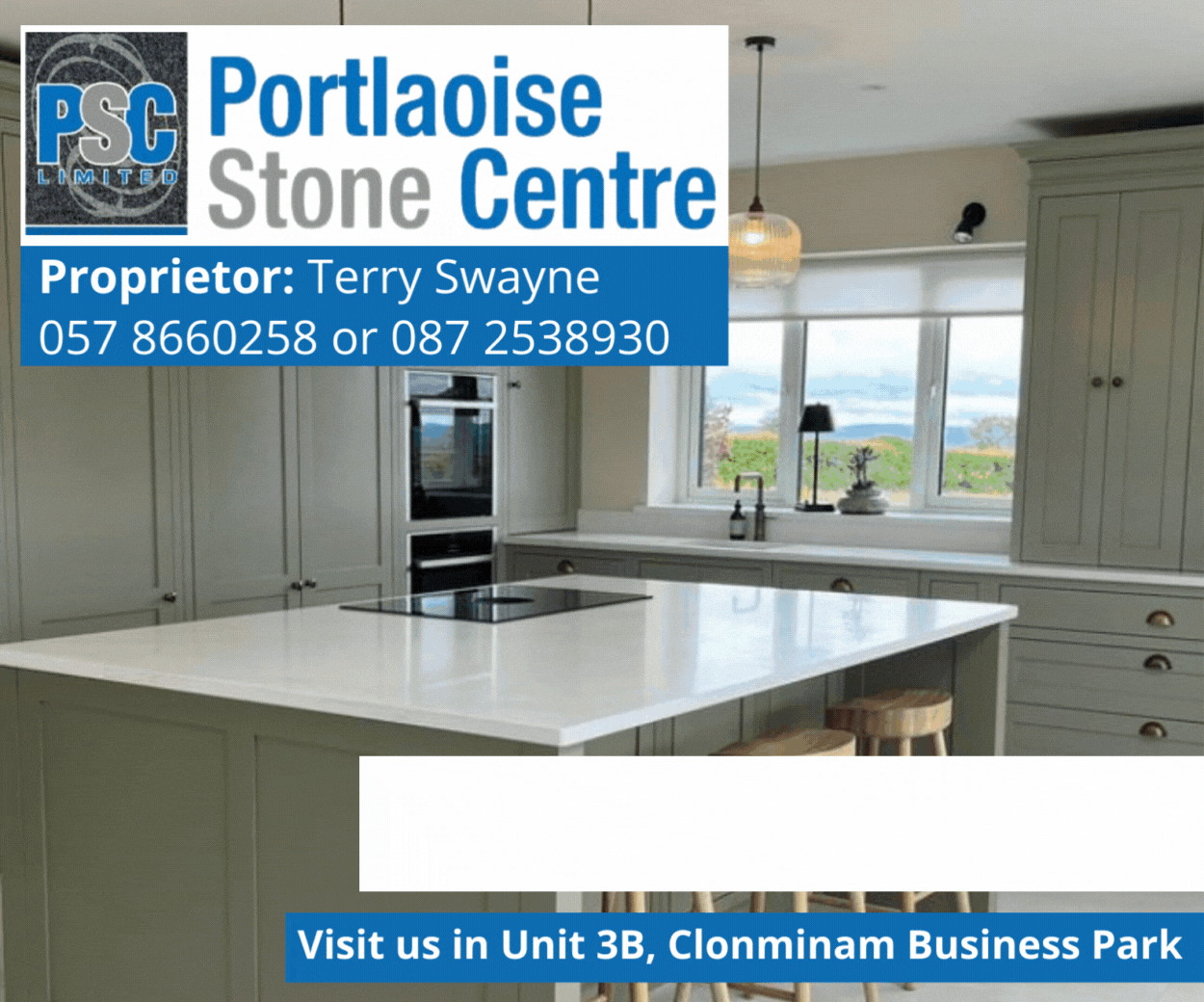 Signs up with without authorisation can be deemed litter and come with a €150 fine.
Cllr Connell said that in this age of property websites like Daft and MyHome, "people don't go out for a drive on a Sunday to see what might be for sale".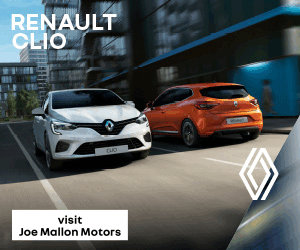 Referencing large Portlaoise estates like Esker Hills, Fairgreen and Kilminchy, she said that a sign at the front of a home is "ample notice".
Cllr Connell was supported by her Fine Gael party colleague Barry Walsh who, in his professional capacity as a quantity surveyor, said he deals with properties a lot and "notice signs that aren't taken down within the specific time frame". "My issue is that the signs are left longer than they should be."
It was then that Cllr Connell was backed up by Cllr Catherine Fitzgerald who said that "if auctioneers can't put up posters, we can't put up posters".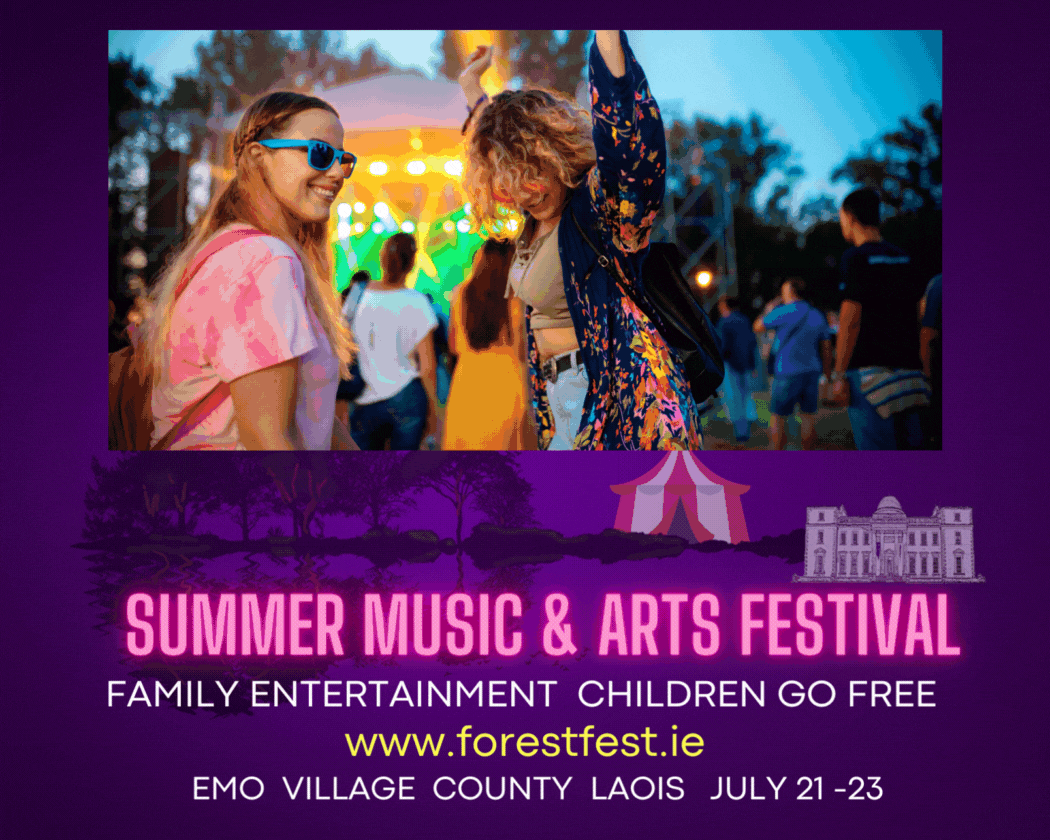 Incidentally Cllr Fitzgerald was one of just three sitting councillors who opted against erecting posters at the 2019 Local Elections (Cllr Noel Tuohy and Cllr Aidan Mullins were the others).
"I support this motion," said Cllr Fitzgerald. "There should be a dedicated area where only posters are allowed. Thomasina makes a very good argument. We can't be talking out of the two sides of our mouth on this."
"What about the trailer you parked up," interjected Cllr Willie Aird at Cllr Fitzgerald in reference to a billboard sign that Cllr Fitzgerald had in 2019.
Cllr Caroline Dwane-Stanley also spoke on the issue, saying she wasn't bothered by what auctioneers do but "I won't be supporting the motion".
"If a letter is going out to auctioneers about this, I won't be putting my name to it," she added.
Speaking about a suggested poster ban for next year's Local Elections she said "we can ask the councillors here to respect not putting up posters … but we've no control on new candidates".
Cllr Connell then responded by saying that "I don't want the sentiments of my motion to be lost". "If Catherine wants to bring a motion about election posters, that is different.
"The reason I have brought this motion is because I am hearing it from residents. I'm here to bring the issue about signs at the front of residential estates.
"Yes we can agree something (on election posters) but I don't want the sentiment of my motion to be carried away on something else."
Cllr Aird and Cllr Fitzgerald said that the Council bye-laws allow for people to apply for permission to erect signs with Cllr Fitzgerald then adding that most of the signage around the town is someway related to the council.
"Implement the bye-laws. It's as simple as that," said Cllr Aird.
To move the issue on, Simon Walton, Director of Services in Laois County Council said that a "reminder notice" will be sent to auctioneers outlining the regulations.
"Everyone wants to support local events that might be advertised (on road signage) but that needs to be balanced with Tidy Towns."
SEE ALSO – Check out more stories from the Portlaoise Municipal District here