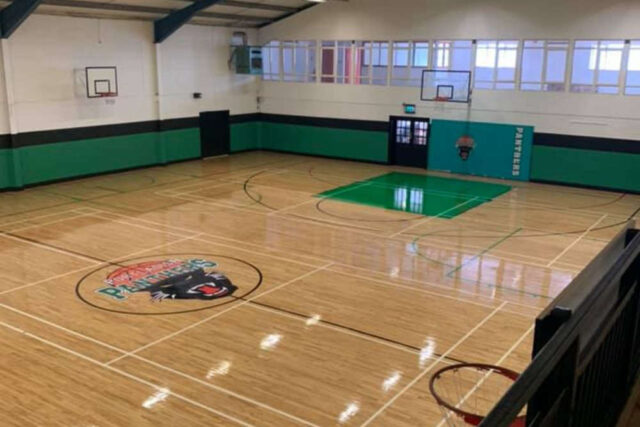 A range of projects across the county of Laois have been awarded more than €1 million under the Community Recognition Fund.
The fund is designed to support and reward communities that have welcomed families and citizens from Ukraine and other countries.
Examples of some of the successful projects receiving funding in County Laois today include: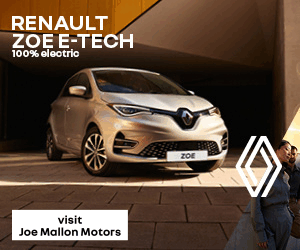 Ballylinan Commmunity Development which has received €55,764.16 and Rathdowney Community Centre, CLG Rathdowney which got €87,497.50.
Portlaoise Sports Hall has been granted €68,084
and €30,000 is going to Downtown Portlaoise.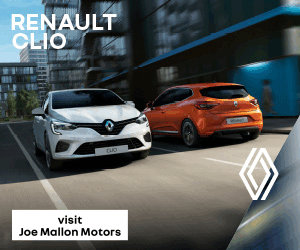 The fund has been allocated across all local authorities based on the number of new arrivals located in the county.
It aims to support the development of facilities that will be used by all members of the community.
Welcoming the funding, Deputy Charlie Flanagan said: "I welcome this morning's announcement.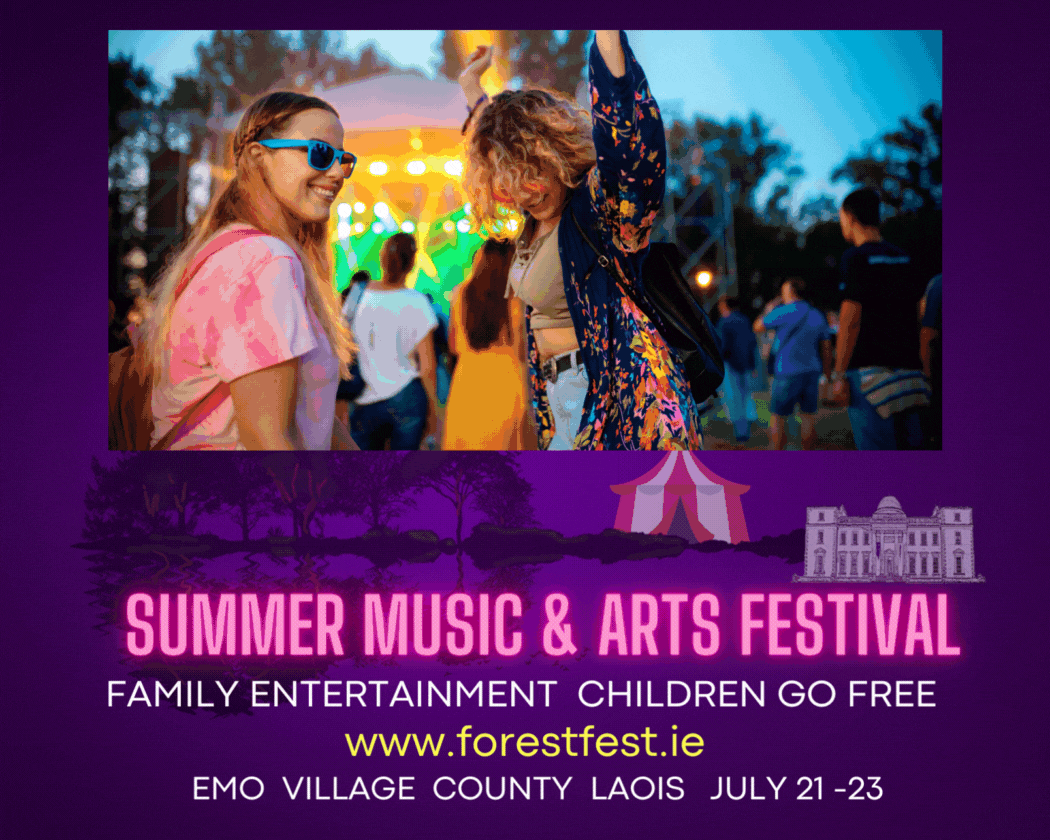 "The funding for upgrades to community facilities, cycle tracks and sporting facilities, will have a real impact and will make a real difference across the county."
Minister for State Sean Fleming said: "I welcome this announcement of funding for our local areas. This funding will enhance our local infrastructure and facilities, which will be used by all members of the community.
"The fund was announced in January 2023, with a budget of €50 million nationwide, in which Laois was allocated €1,014,607.
"Allocations were made to each local authority based on the number of new arrivals located there.
"Among the projects that will be supported under the fund include the refurbishment of local sports clubs and facilities, upgrade of community facilities, purchasing of equipment to benefit local clubs, festivals, music and arts organisations and more.
"Well done to all of those community groups that have received funding today and I would like to thank all these groups in Laois for their great work."
Senator Pippa Hackett added: "I am delighted that communities across Laois, from Clonaslee to Rathdowney and Ballylynan, are receiving good news today as over €950,000 is allocated to 48 community led projects.
"The Community Recognition Fund aims to support the development of community infrastructure and facilities in recognition of the contribution being made by communities across Laois in welcoming and hosting significant numbers of new arrivals.
"But for me the biggest take away from today's announcement is not the funding boost, which of course is very welcome, but the scale of community and voluntary commitment across the county which this fund highlights.
"We are experiencing significant changes in our communities and we are adapting and growing stronger with the support of collective voluntary effort.
"Every one of these project proposals, including upgrades to toilets and kitchen facilities at Portarlington Community Centre and equipping a musical space by Music Generation Portlaoise is possible because of voluntary effort by individuals.
"They are the heroes of today's announcement, supported by Laois County Council and I applaud and thank them.
"There are some really practical projects too like manikins for lifesaving training at Laois Leisure, Portarlington and a bus shelter in Clonaslee thanks to the Tidy Towns there.
"There are innovative ones too like the dipping pond at Abbeyleix Bog Project. I look forward to seeing the results which will benefit us all and, in many cases, support our biodiversity."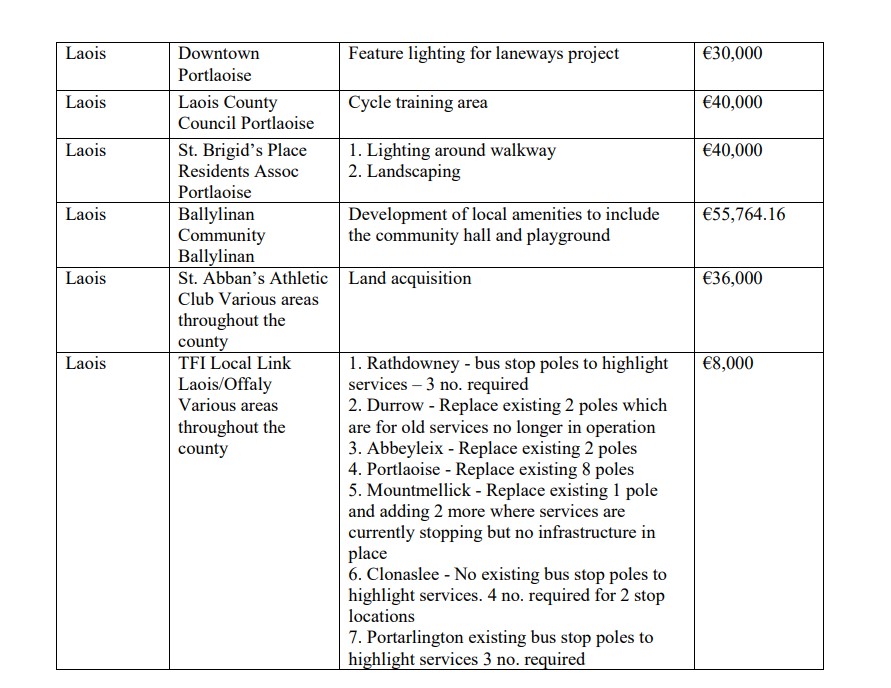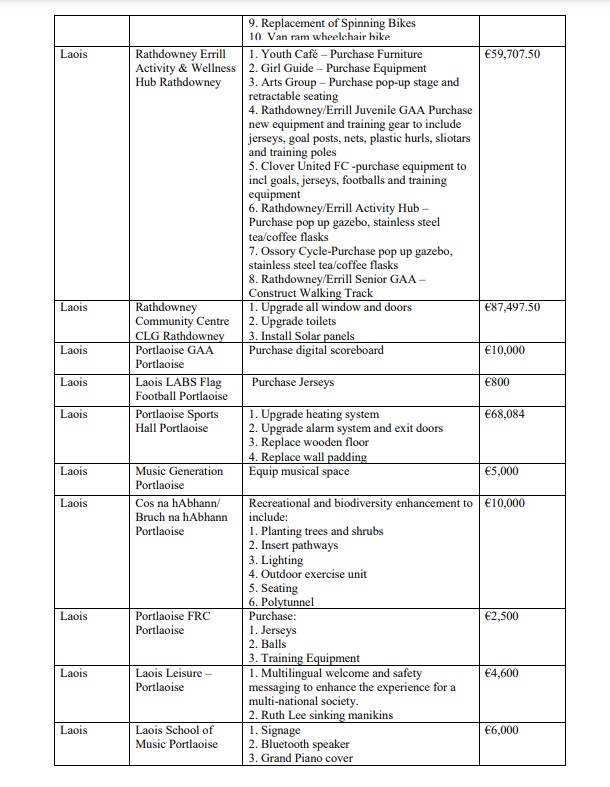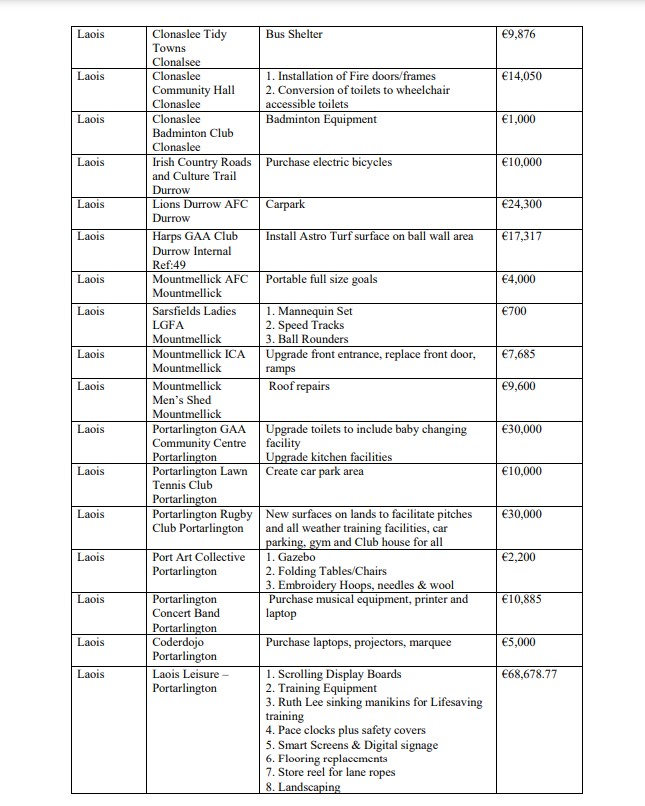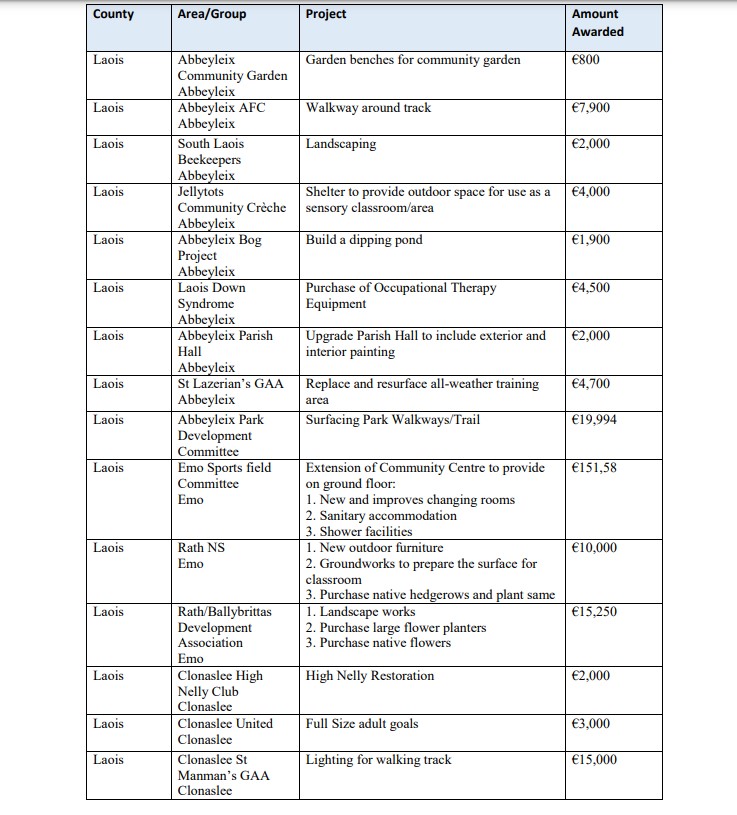 SEE ALSO – Laois GAA referee makes history at the weekend in new TV role for BBC at Ulster final