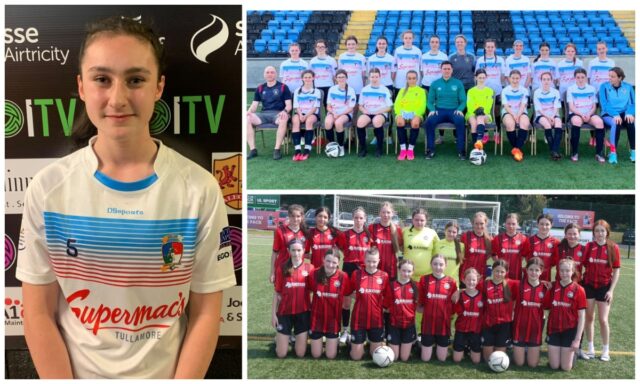 There will be Laois winners no matter what the outcome of the prestigious Gaynor Cup final later today.
Midlands and Carlow are set to meet in the premier soccer competition for girls in Ireland that is played at U-14 level.
26 teams from across the country have battled it out to become the best region in University of Limerick – and now we are down to two.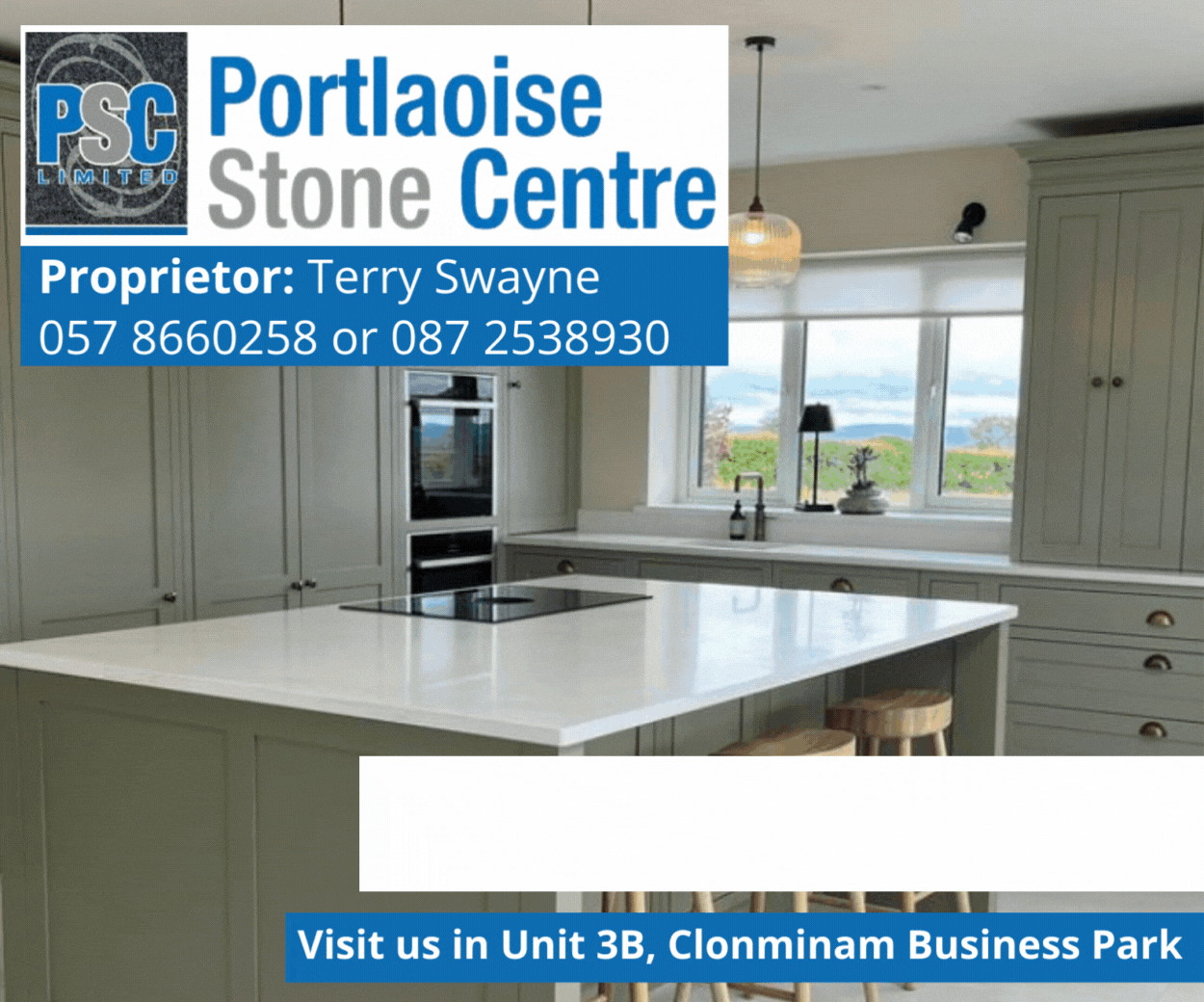 In total, there are 15 Laois players representing the two teams – ten with Carlow and five with the Midlands.
The Midlands are captained by Abbeyleix's Roisin Bradley and also contain Mountmellick trio Sarah Burke, Ciara Conroy and Lilly-Mae Conroy.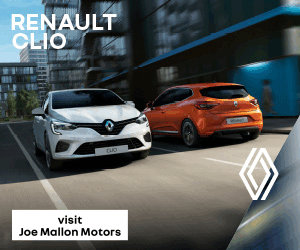 While Niamh Coughlon, who plays for Killeigh, hails from Clonaslee.
They took part in Group 1 of the competition and won all three games to qualify straight for the Cup semi finals.
They began on Monday by defeating Kilkenny 2-0 and then secured top spot by dispatching Cavan-Monaghan 4-0.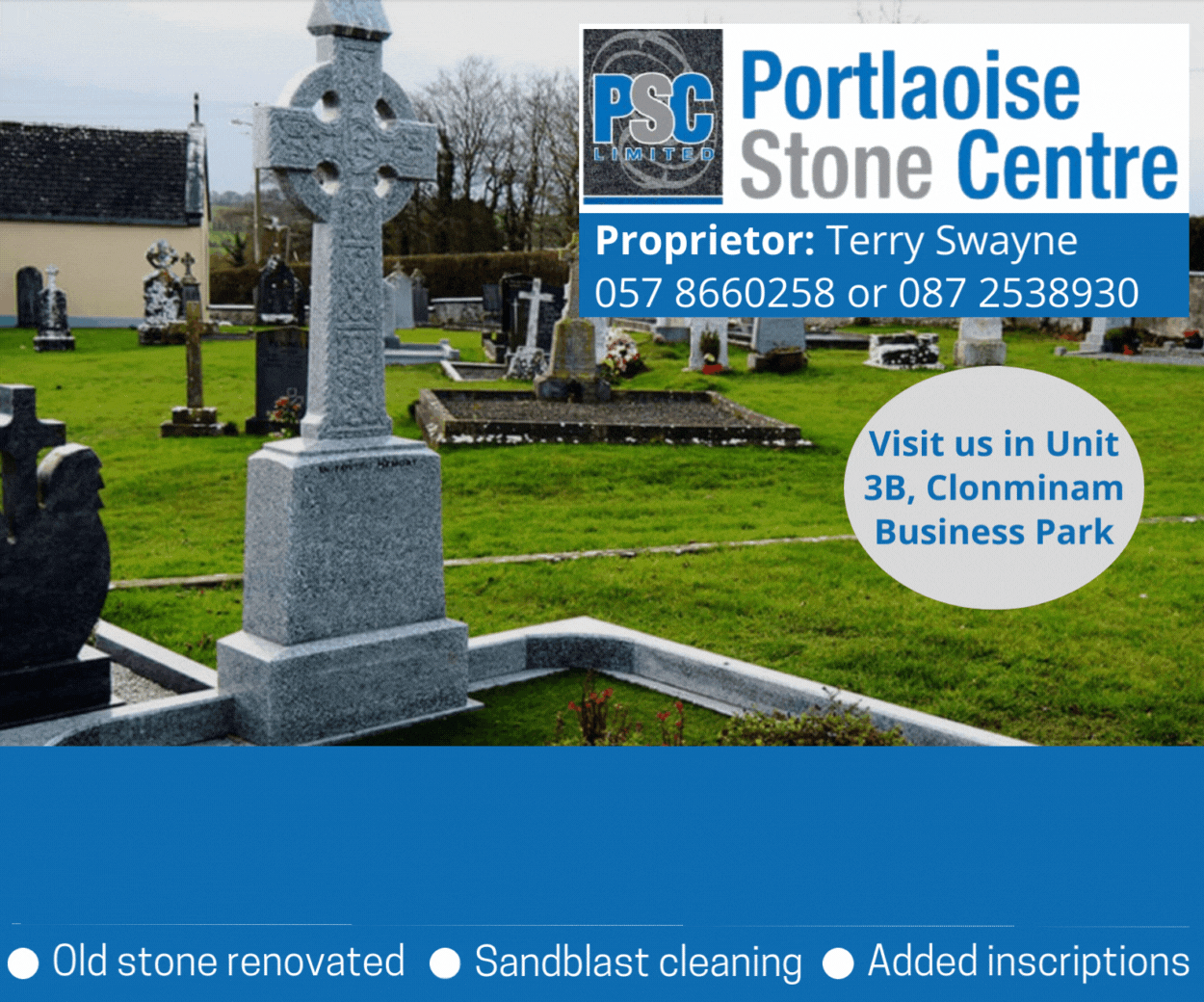 They concluded the group phase with a 1-0 win over Donegal ending this phase without conceding a goal.
Midlands had a two day break before they faced Sligo-Leitrim in the semi final.
Their mean defence continued as Sophie Byrne scored the winning goal in a 1-0 win.
The ten Laois players who are representing Carlow are split evenly between Killeshin and St Fiacc's.
Ciara Milton, Laura Malone, Emma Malone, Lucie O'Rielly and Cara English all belong to Killeshin while Ashlee Smith, Hanna Kerfah, Ellie Maher, Nicole Osborne and Jasmine Doyle are with St Fiacc's.
They took on Limerick District in Round 1 and defeated them 4-2 with Ciara Milton netting a hat-trick.
On Tuesday, they edged out Wexford on a 2-1 scoreline with the excellent Milton getting both goals.
Carlow ensured they earned top spot with a 4-2 win over Mayo as Ciara Milton took her tally to seven goals with another brace.
The quarter final took place on Wednesday and ended in a 1-1 draw with Galway.
The game went to penalties where Killeshin's Cara English scored the decisive kick in a 4-3 win.
That set up a semi final with MGL South. Ciara Milton was on the scoresheet again but MGL equalised in the second half to send the game to penalties again.
Ashlee Smith and Ciara Milton both scored as Carlow won 5-3 to reach the final.
The final will kick off at 3pm and can be watched live on the SFAI Facebook Page. 
MIDLANDS GAYNOR CUP SQUAD 2023
Aoibheann Slattery (Birr Town FC)
Chloe Glynn (St Josephs FC)
Christina Waldron (Belnamulla LFC)
Alison Judge (Killeigh FC)
Roisin Bradley (Abbeyleix FC)
Erin McHugh (Temple Villa FC)
Leah Stack (Killeigh FC)
Emma Mooney (Killeigh FC)
Neasa Trainor (Ballinahown FC)
Sophie Byrne (Willow Park FC)
Leah Concannon (Ballinahown FC)
Niamh Coughlan (Killeigh FC)
Caoilfhinn Brett (Hodson Bay Celtic FC)
Kacey-Lee Finnmor (Tullamore Town FC)
Sophie Padden (Temple Villa FC)
Ellen Gorman (Killeigh FC)
Sarah Burke (Mountmellick United FC)
Ciara Conroy (Mountmellick United FC)
Lilly-Mae Conroy (Mountmellick United FC)
CARLOW GAYNOR CUP SQUAD 2023
Carla Byrne (Vale Wanderers)
Ellie Maher (St Fiacc's)
Anna Cullen (Burrin Celtic)
Grainne Grennan (Ballymurphy Celtic)
Natalia Deka (Nurney Villa)
Siobhan Sinnott (New Oak)
Aoife Bergin (Burrin Celtic)
Nicole Osborne (St Fiacc's)
Laura Malone (Killeshin)
Anna Gurhy (New Oak)
Jasmine Doyle (St Fiacc's)
Abby Kepple (Burrin Celtic)
Lucie O'Reilly (Killeshin)
Cara English (Killeshin)
Ciara Milton (Killeshin)
Emma Malone (Killeshin)
Eimear Bolger (Burrin Celtic)
Keelie Doyle (Burrin Celtic)
Ashlee Smith (St Fiacc's)
Hanna Kerfah (St Fiacc's)
SEE ALSO – Check out all our latest sports coverage here