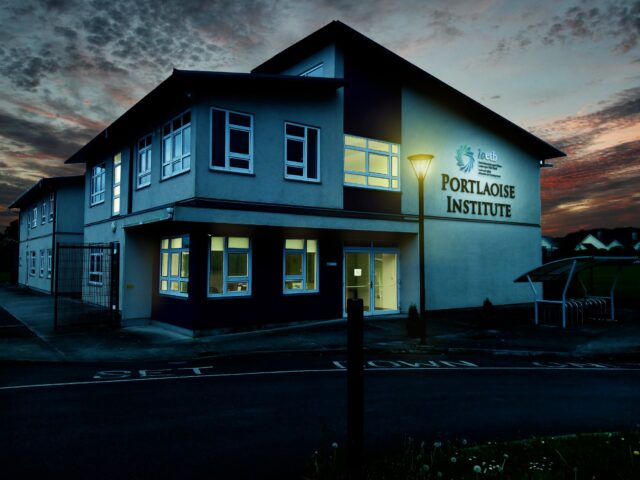 The staff and management of Portlaoise Institute would like to offer a sincere congratulations to the Leaving Certificate Class of 2023 who received their results today.
Principal Keith McClearn said: "This significant milestone not only marks the culmination of your secondary school years but also serves as a stepping stone towards a future filled with opportunities and potential.
"This is the start of a lifelong journey of learning, where you will have the ability to adapt to ever-changing circumstances in your life". 
If students are eager to continue their education, or gain the skills and knowledge to pursue a career, Portlaoise Institute offers an extensive range of full and part-time courses in the areas of Business, Childcare, Community Health, Computer Science, Digital Media, Healthcare and Nursing, Social Studies, Sports and Sustainability. 
Portlaoise Institute emphasises the numerous advantages of completing a further education course for students looking to enhance their education and career prospects. With a wide range of programs and a reputation for excellence, Portlaoise Institute offers students a pathway to success beyond the Leaving Certificate. 
All our courses promote personal growth, confidence building, and the development of essential employability skills.
We offer a supportive learning environment that encourages students to explore their interests, discover their strengths, and foster a sense of self-assurance. Students develop critical thinking, communication, and teamwork skills, making them well-rounded individuals ready to tackle future challenges.
Perspective students interested in applying for any of our courses, can visit the Portlaoise Institute website at www.portlaoiseinstitute.ie and click on "Apply Now".
Additionally, Laois and Offaly Education and Training Board (LOETB) has partnered with South East Technological University (SETU) to increase access to degree courses in business and software development for learners at Portlaoise Institute.
SETU and LOETB have collaborated to deliver the Bachelor of Business (Honours) degree, with specialisation options in management, international business, marketing, human resource management, supply chain management, accounting, and finance. Applications can be made at: https://www.fetchcourses.ie/course/finder?sfcw-courseId=404907 
Portlaoise Institute will also deliver the Bachelor of Science (Honours) in Software Development where learners will get the opportunity to study computer hardware, networking, programming and operating systems. Applications are available at: https://www.fetchcourses.ie/course/finder?sfcwcourseId=404908 
Learners on these courses are recognised as registered students of both SETU and LOETB, and thus can avail of student facilities and supports across both organisations.
SEE ALSO – Check out the Portlaoise Institute website here