For as long as Tom Mulhall can remember he has been involved in community groups and committees, going to meetings, trying to get things done.
This Friday he's going to march in the New York St Patrick's Day parade, as the Cathaoirleach of Laois County Council. An invitation from the Laois Association in New York is often extended to the council and this week, along with Director of Services Gerry Murphy, they'll make a short trip to the Big Apple.
The visit includes meetings with IDA Ireland and Madison Logic – one of the fastest growing US companies which bought out Portlaoise-based business Internal Results. They'll also attend the Ireland-US Economic Relations Business Summit.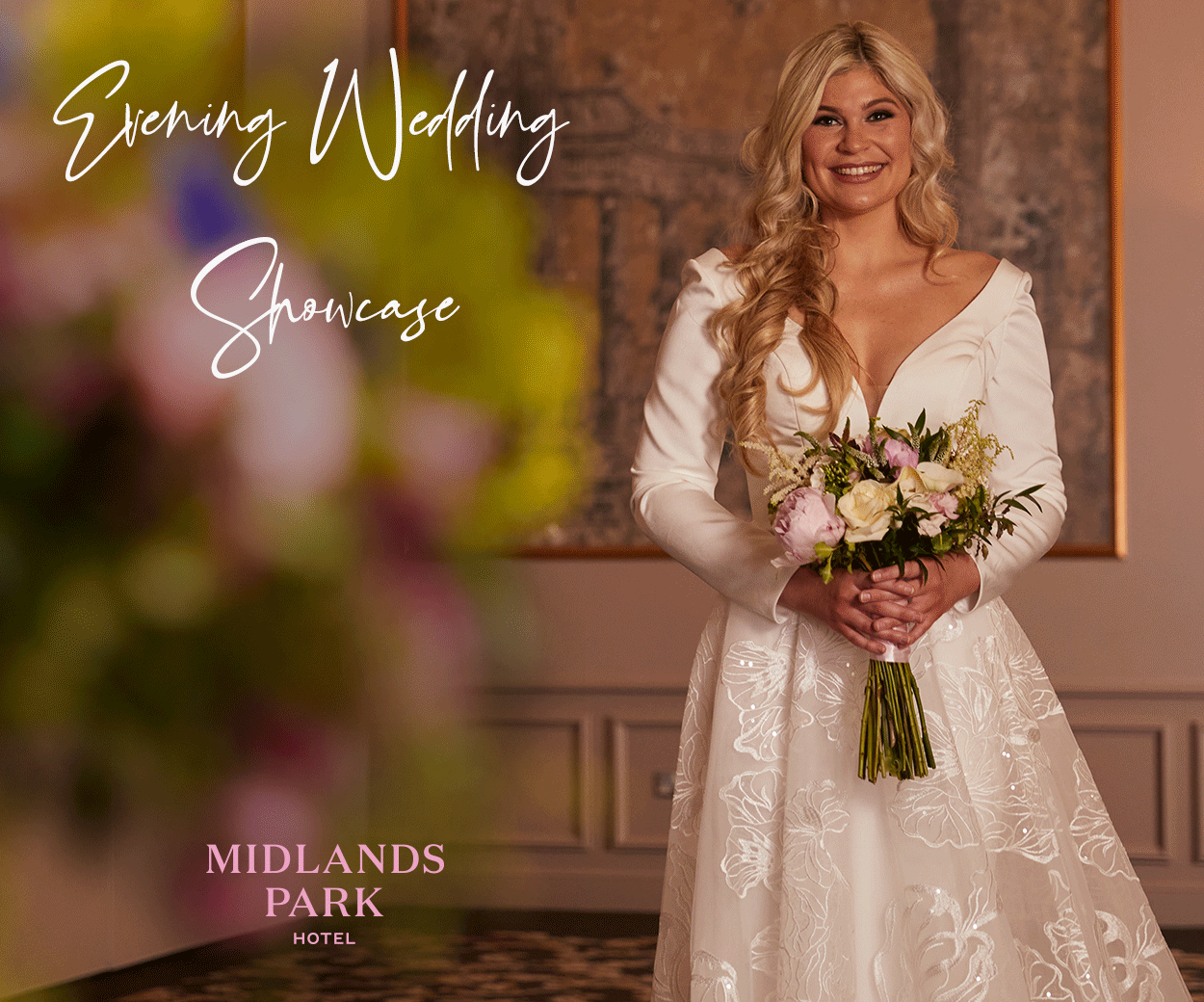 The Emo Fine Gael councillor hopes he still has plenty of years left in political life yet but a trip like this in his year as Cathaoirleach is an obvious stand out moment.
First elected in 2009, he's now in his ninth year and second term as a councillor. While it wasn't something he planned specifically for, it was something that he built towards gradually over time.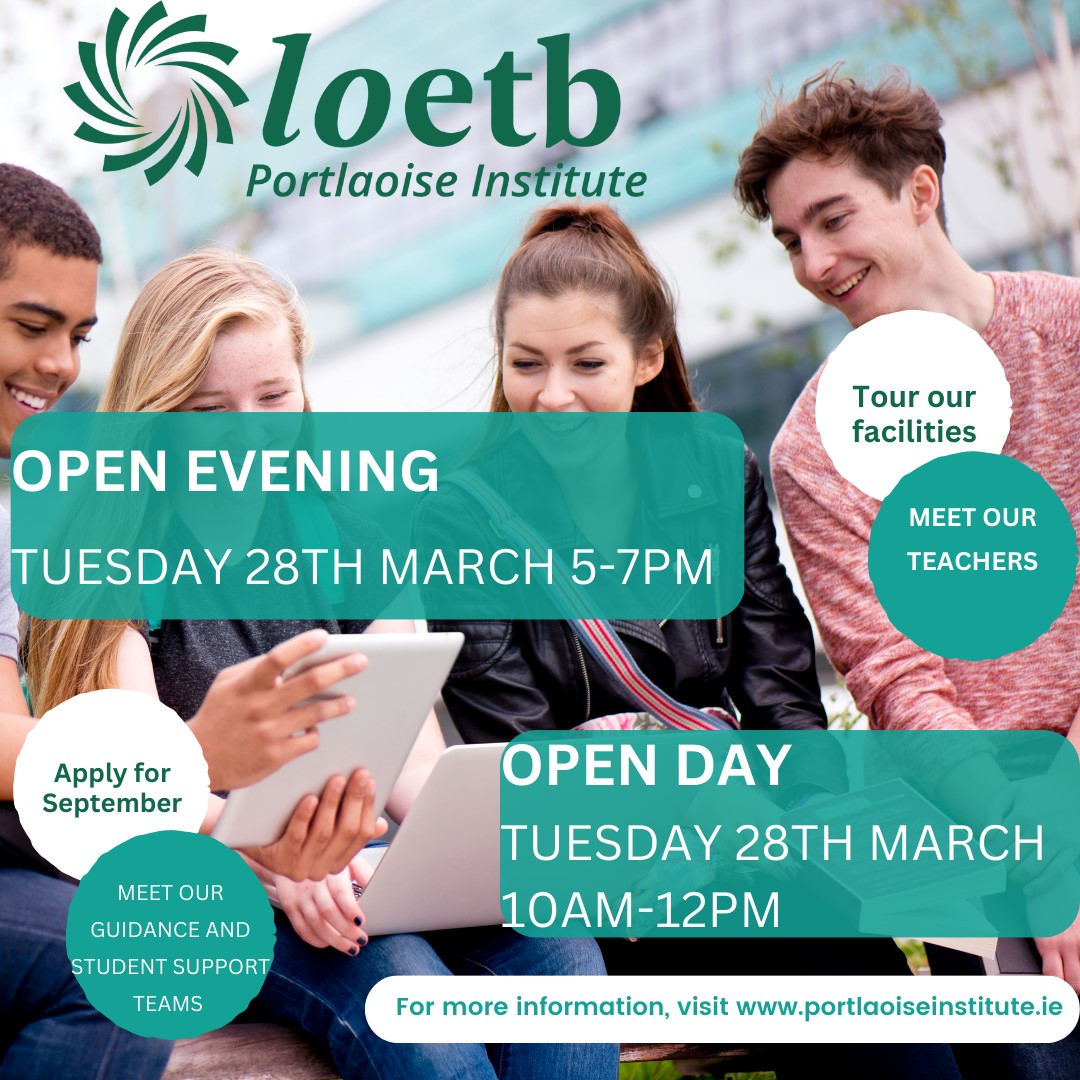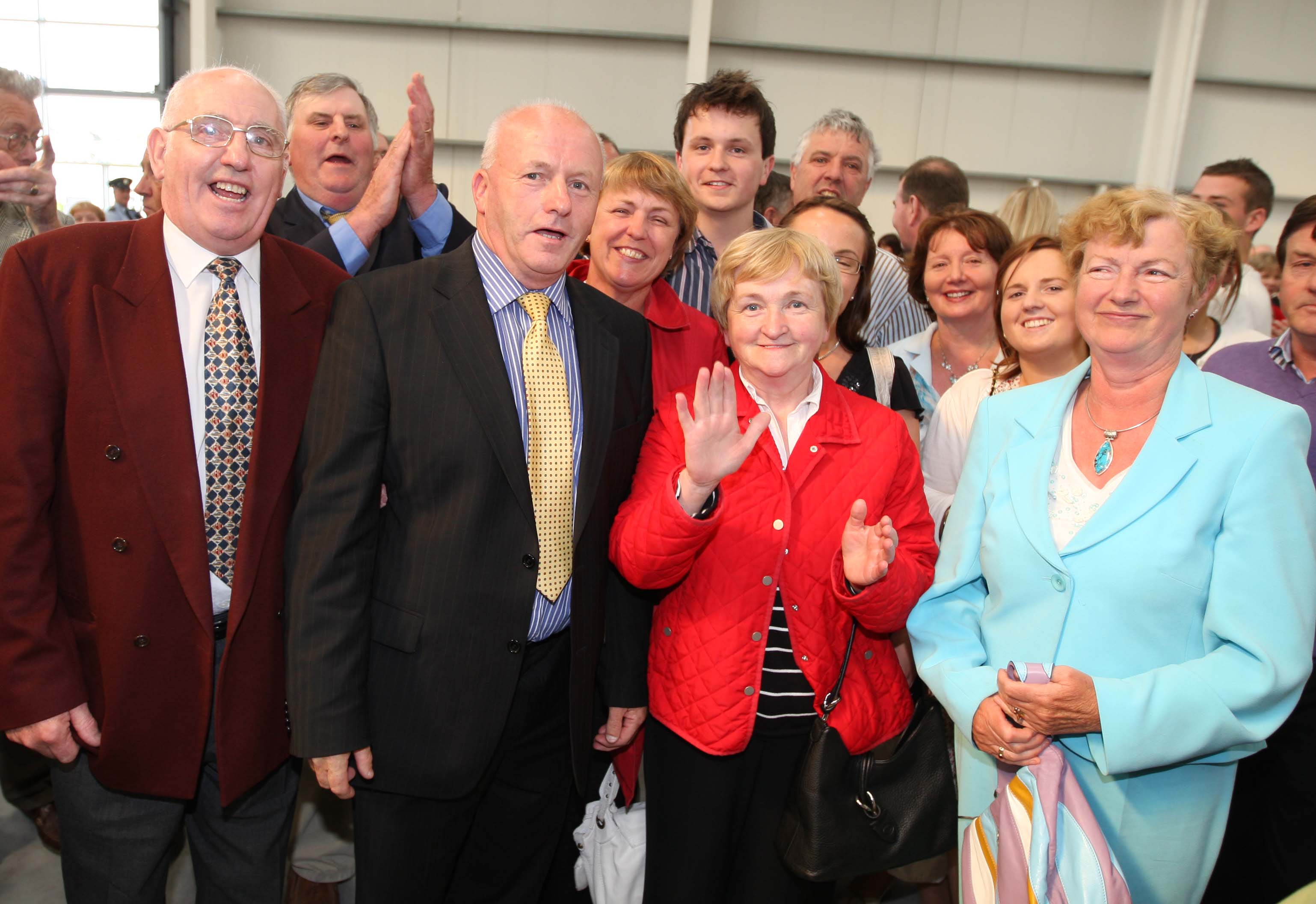 A farmer by trade, he went to primary school in his native Emo but like many farmers of his generation his education finished after one year in secondary school.
"Always huge demands for work hours on the farm," he says as we sit chatting in the council. "In the mid to late 60s the work was mostly manual.
"I always had a big interest in farming and worked in partnership with my brother Eamon for 40 years without any major hitches."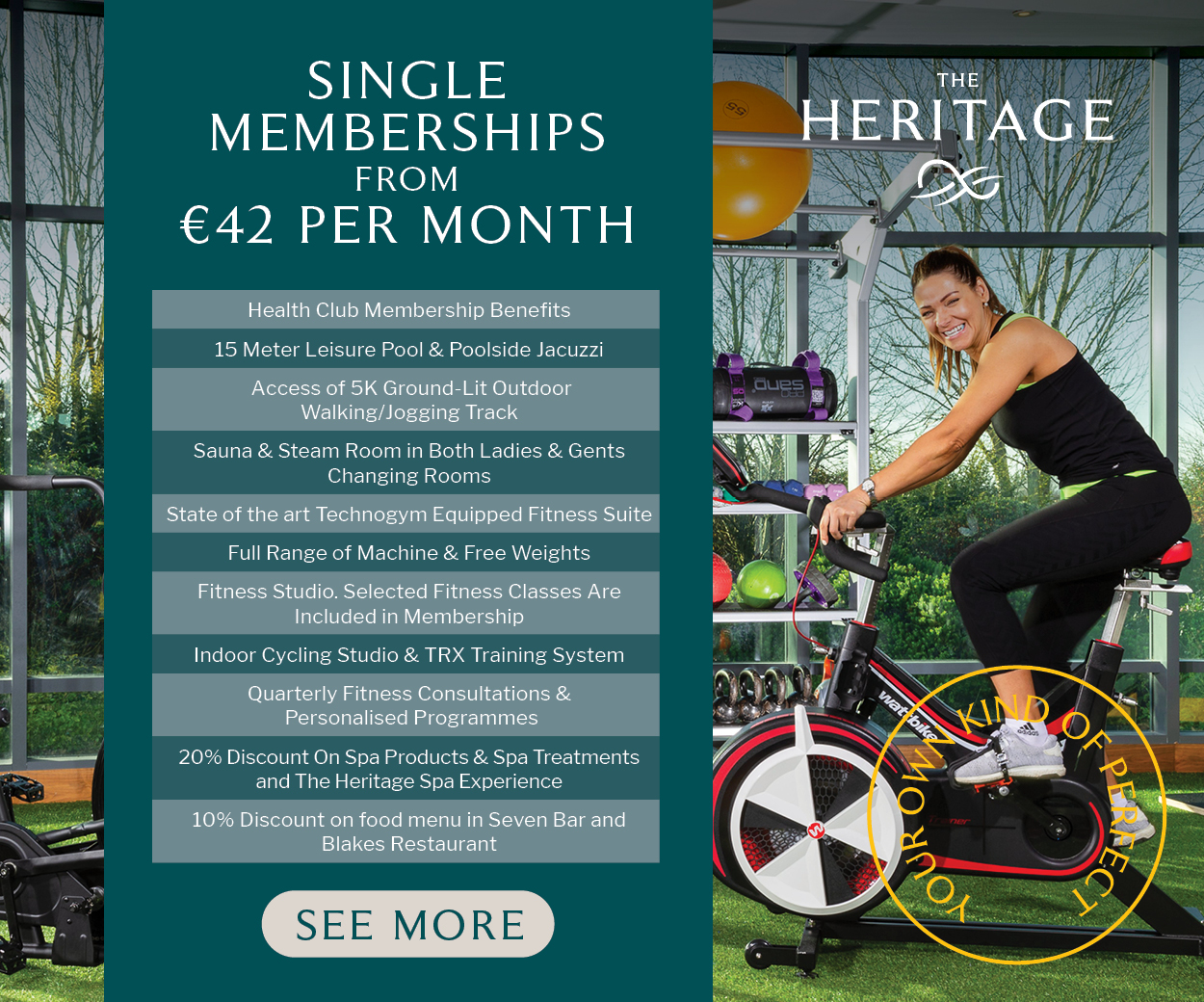 His involvement in community life began via an obvious enough source. The GAA.
"Used to try playing a bit of football with Emo. Played a bit of senior but it was hard enough to make the senior team. Emo back in the 70s won a county final and they probably should have won more."
His role in the council entails a lot of serious and sensitive business but his sense of humour comes to the fore too, most often when he's talking about his native Emo.
"There was one time you couldn't get on the Emo team and there was another time you couldn't get off it," he laughs. "Whether you trained or not you were on it. And then when they were good no matter how hard you trained you had to compete with the best of them.
"But that's how I got involved in committees through the GAA, going to meetings, gaining experience."
He married Bridget in 1985 and they've two children, Una and Niall. "At that time you had family commitments to do up the house and raise your family as well as farming."
But he was never too far removed from being in the thick of Irish rural life.
"The IFA came into it then," he says. "I was involved going to branch meetings and went on to be secretary. Obeyed the four-year rule of Vicarstown IFA and then I went on to be county sheep chairman. That was an experience in itself going up to the Farm Centre to represent Laois at meetings, dealing with the Government trying to bring in different schemes.
"My whole ambition as chairman of the sheep committee was to make sheep farming more profitable and also make life easier on the sheep farmer.
"When you get involved in anything like that – there is no point if you haven't an interest. If you have an interest in achieving something you are going to do your best to achieve that goal.
"If you go back to the IFA days, even if you're only branch secretary, people will say what is there to that only taking notes. But there was a good few protests in my time in Dublin.
"The role as IFA secretary was to fill a bus – get them there. Whatever about getting them home, get them there anyway to the protest.
"I always had the energy and will to do that, to make phone calls up to 12 o clock at night. You have to explain to people the importance of it."
The protests took him to Molesworth Street on occasion, other times he marched in Carlow and stood outside the beet factory on cold winter days when the operation and the sugar beet industry was being closed down.
Around that time Tom Parlon was the IFA's powerful and energetic leader and Mulhall's role in the organisation meant their paths crossed regularly.
When Parlon threw his hat in with the Progressive Democrats he hand-picked and urged some of his IFA colleagues in the area to get in behind him. For Mulhall, as a lifelong Fine Gael supporter, it presented a dilemma.
"Tom Parlon was a very effective IFA president. One thing I admired him for was that he did a great job on bringing the urban rural thing together. He was very good at making urban people aware of rural. He was a very good man to fight his case, to make his case.
"I suppose when he was finished that January he moved on to run for election. I was asked to give him a bit of help. It led to giving a bit of support. At no stage did I think he was going to take Charlie Flanagan's seat. That was something I didn't want to happen. Always had great time for Charlie Flanagan. He's a good politician.
"But under my IFA umbrella I was supportive of Tom Parlon. I had mixed feelings when Parlon was elected."
Yet it was on the 2002 General Election canvas that the wheels started turning on his own political career.
"You were developing more of a gra for it. I was getting a bit of feedback from locals when you'd be out canvassing people were saying 'you should be going, you should be giving it a go'.
"It probably happened over a period of time. I know politics is a tough game and you have to be very strong minded. A tough skin and a hard neck – you need both. You have to be able to deal with that."
He was in the mix for the PDs for the 2004 local election but didn't make it past their convention. By 2009 he was back in the Fine Gael family and on their ticket. He topped the poll.
That 2009 election co-incided with another major project. For the previous eight years he had been chairman of the Board of Management of Emo's primary school. For years they had battled for a new school and the issue dominated his time as chairman.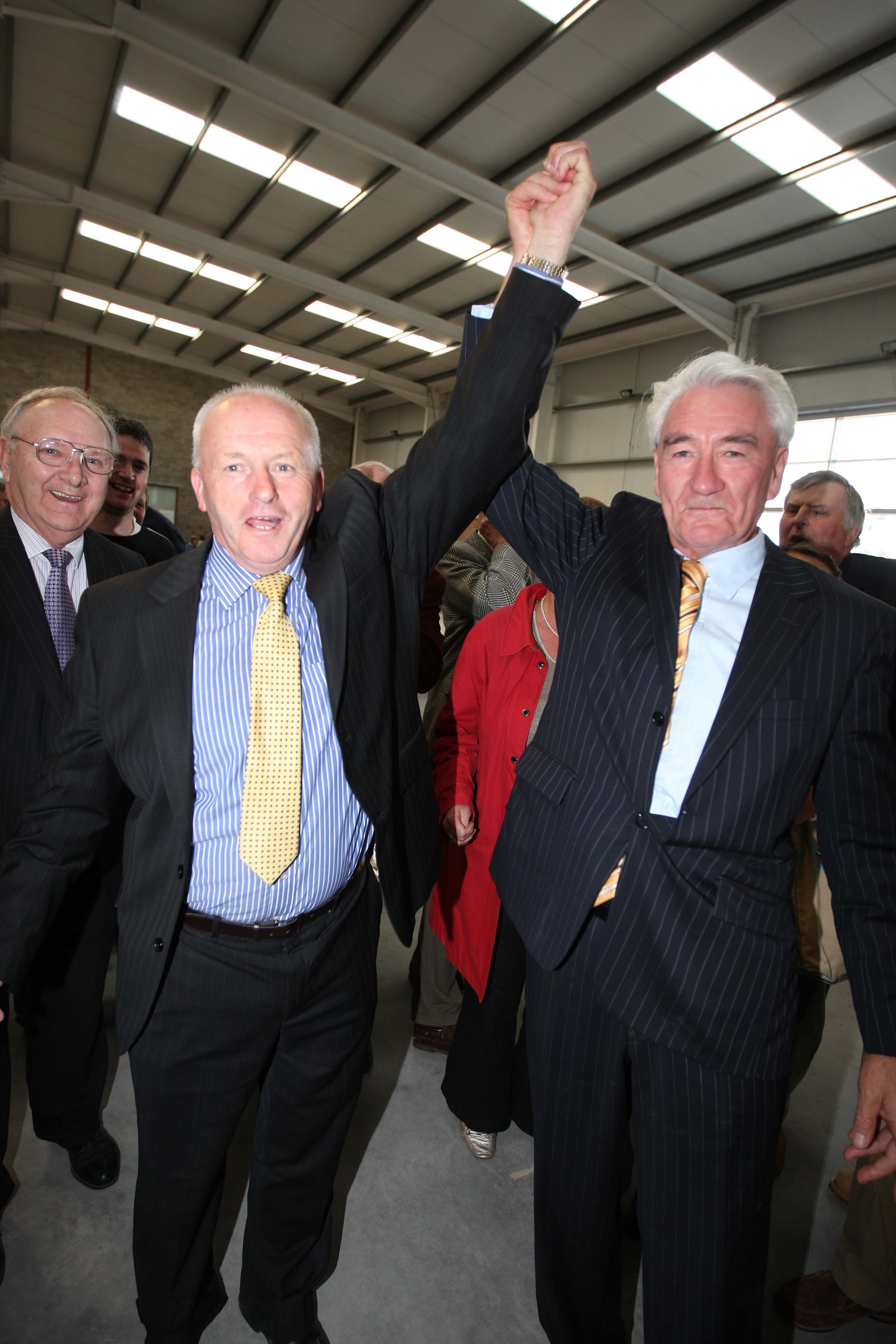 "Being chairman of the board of management in Emo school was a big part of my life as well. For eight years – 2001 to 2009 and the school opened in 2009 – that was a very busy time in my life. I was mixing farming, involved in the IFA and was chairman of the Board of Management and on other committees as well. It was a thing I got to like doing. Farming took up a good a bit of time but it put a bit of variety into my lifestyle.
"The whole thing was a big project. Before I came it had been provisionally approved by the Government but then we had to be approved for the funding that was needed. It cost €3.2million.
"Was dealing with architects and engineers and when the school went to construction was there once a week."
"Any spare minute, night or day, was knocking on doors looking for votes," he says looking back on his 2009 election campaign. "I said there was no point going at this unless I was going to do it right. It is an uncertain time. It's an uncertain time for your family as well. You're out until 12 or 1 in the morning. Days you'll get on well – days you won't.
"Once I got in there and elected in 2009, I said I'm going to have to stick with this now. There is no point in being a one day wonder. I'm not going to do that. I'm going to get stuck in now, whether it's Emo, Portarlington, Vicarstown, Stradbally, I'll work for them."
By the time the 2014 election came around the political landscape had changed. Local Government Reform meant that there was a reduction of councillors from 25 to 19 and the old Emo four-seat electoral area was merged with the Luggacurren four-seater to make one six-seat area. As if that didn't make things tough enough, there was also a significant local issue, one that Mulhall was hugely associated with.
The issue was that of wind energy with a number of wind farms ear-marked for the area. It was contentious and emotive.
"People got very annoyed and angry over wind farms being mentioned in the county. I was supposed to be associated with it.
"But you don't just go out there and say 'no, no, no' this thing is not going to happen. People were talking about things being done underhanded and secrecy and all that. There was no secrecy whatsoever.
"Anything like that is going to have to go through the planning process. There can't be any secrecy.
"I know people had different views on it. What I wanted was for people to calm down, look at this and see is it going to be a good thing or is it going to be a bad thing. Just don't criticise it or knock it for the sake of knocking it. See is it doable. Would it add benefit to an area. You can look at it from that point of view.
"Ok, look at it from the opposing point of view too. But don't go out and set up a big campaign against a development that you know nothing about.
"Ok I was supposed to be pro wind but if I thought it was going to be good, going to bring money to an area and not impede on any amenities or anything like that then grand. If I thought it was going to mean noise or flicker or people were going to get sick I'd be the first to oppose it. But I make no apology at all for exploring the issue."
Was it a particularly tough time? Did it make him consider his future in the local political game?
"Not really. I will say any grief or abuse I got I got it straight to my face. That's one thing I admired. Didn't get any nasty phone calls or texts. But I will say I did take quite a lot of abuse. That's what you sign up for. If you can't stick the heat of the kitchen, you may get out. I wasn't going to let it happen."
He survived the whole thing and increased his vote to over 1000 first preferences. He was in again.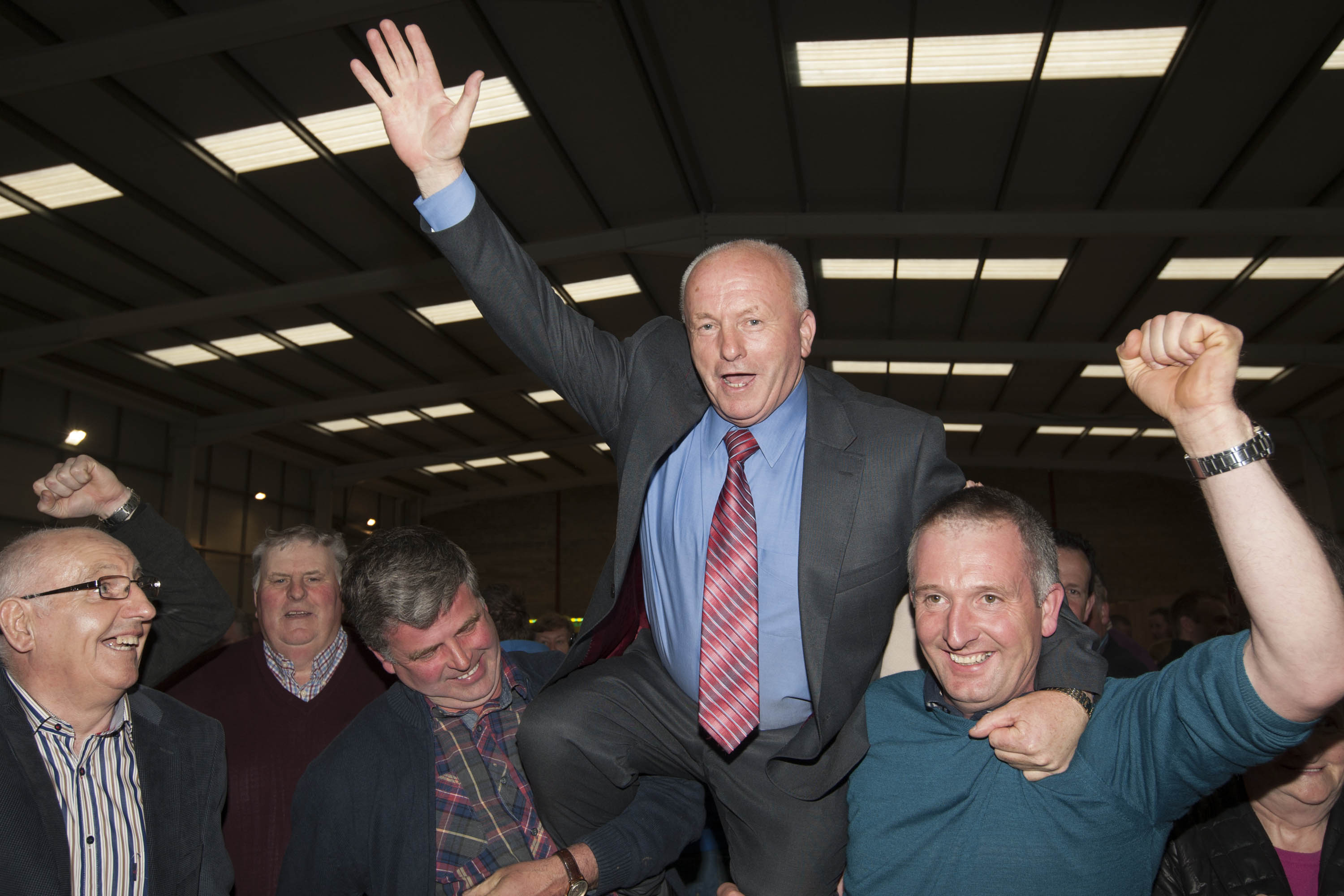 "It was a bigger achievement," he says of that election compared to 2009. "You had a reduction of councillors from 25 to 19, and you were also moving into whole new area. That was an achievement in itself. Always tough moving into new area where you're not known. You have to make yourself known."
After that election he took the decision to step back from farming and rent out his land. "I find that if 1200 people vote for you at the local elections, those people are voting for you to represent them. If you're doing something else, you're not representing properly."
Great pleasure
And working as a councillor is something he hugely enjoys even if it's not all plain sailing.
"There's a huge variety in the council work. You have to take the rough with the smooth. I take great pleasure if I can get a family housed. Or if get a house that is in bad condition done up with a house maintenance grant I feel good.
"There is a great satisfaction in getting things done for individuals – even if it's only windows in the house, a new hall door or get someone's living conditions improved.
"To get a young family into a house I take great pride in that. That's what keeps you going. You have other issues like roads. It's amazing the amount of phone calls you get during the day but if you sign up to being a county councillor, you must be prepared to put the hours in.
"I've great support from Bridget and Una and Niall. They're proud of what I'm doing. My children are grown up now but if you were in a situation where children had to be got to bed, if your wife was working I don't think it would be possible because you're out so often. I'm devoted now to politics.
"It's great to be Cathoirleach. My priorities were to ease housing crisis and bring jobs to the county. Promote the county as much as possible. You hear of jobs announcement for Galway or Waterford, Laois is very low.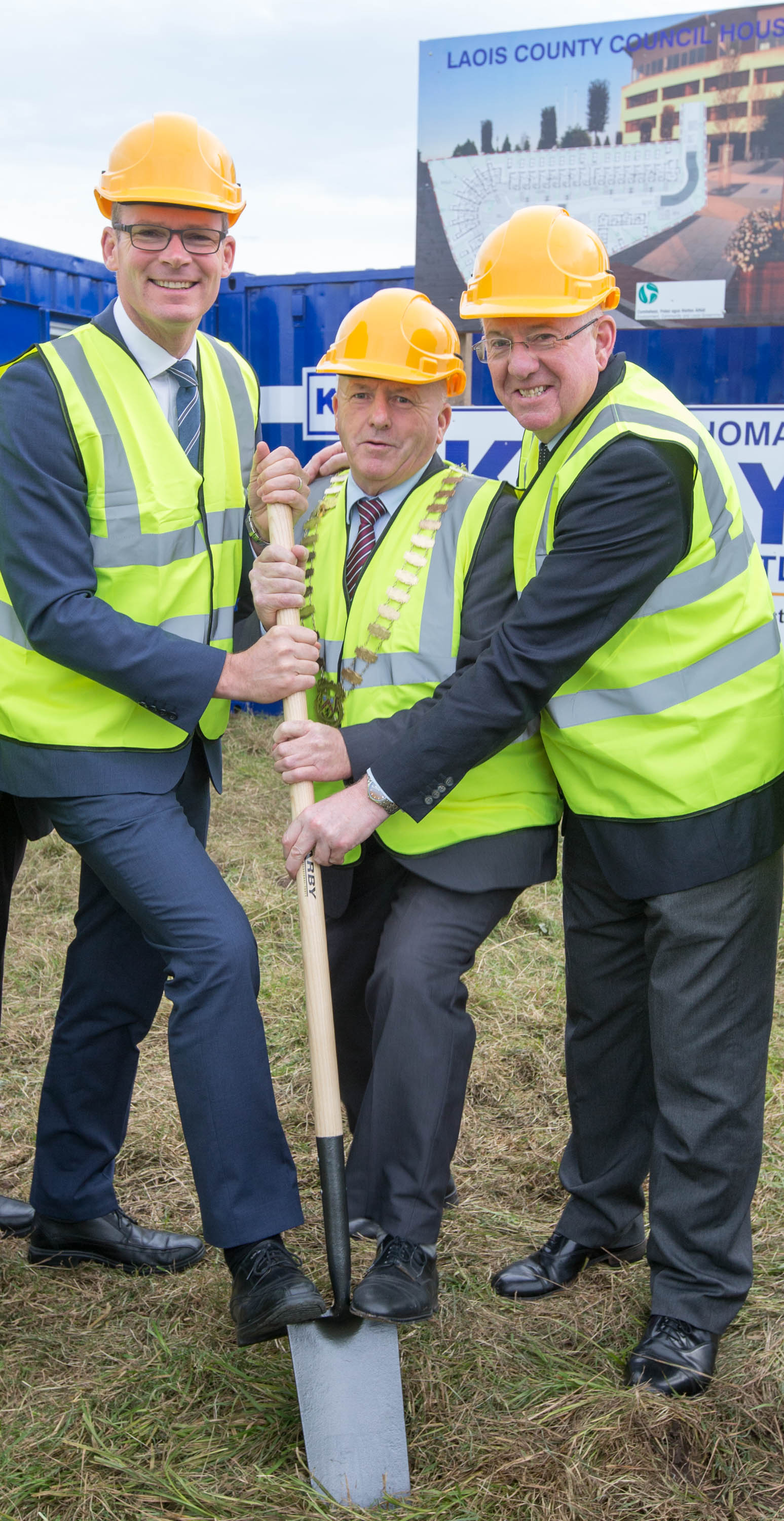 "But there's nothing about small business people setting up. These people are employing three or four people. I know IDA hasn't been good to Laois but Local Enterprise has been good for Laois.
"We can increase our employment in Laois if good people get up and get going and employ three, four, five or 10 people. They all add up."
The next local election is due in May 2019. Will Tom Mulhall be going for a third term?
"I more than likely will, touch wood if I can keep my health. Honoured to be Cathaoirleach. My time in that is up in June but I like doing what I'm doing and I hope I've lot more still to offer yet."
READ ALSO – Laois Fianna Fail stalwarts praised by Michael Martin