Charlie Flanagan says it is "cackhanded", "inexplicable" and "wholly unsatisfactory". Sean Fleming says it is "most unfair" and "unjustified". Brian Stanley says they've "made a complete dog's dinner" out of it.
Cllr Tom Mulhall says "he wouldn't agree with it at all". Cllr Catherine Fitzgerald says she is "livid" and it'll turn people off voting altogether. Thomasina Connell says she's "very disappointed" and the whole thing is "regrettable". John Whelan says it's "absurd".
That's what they're saying on the record. That's the printable version of their views. The reaction locally is a lot worse and nowhere near as politically correct.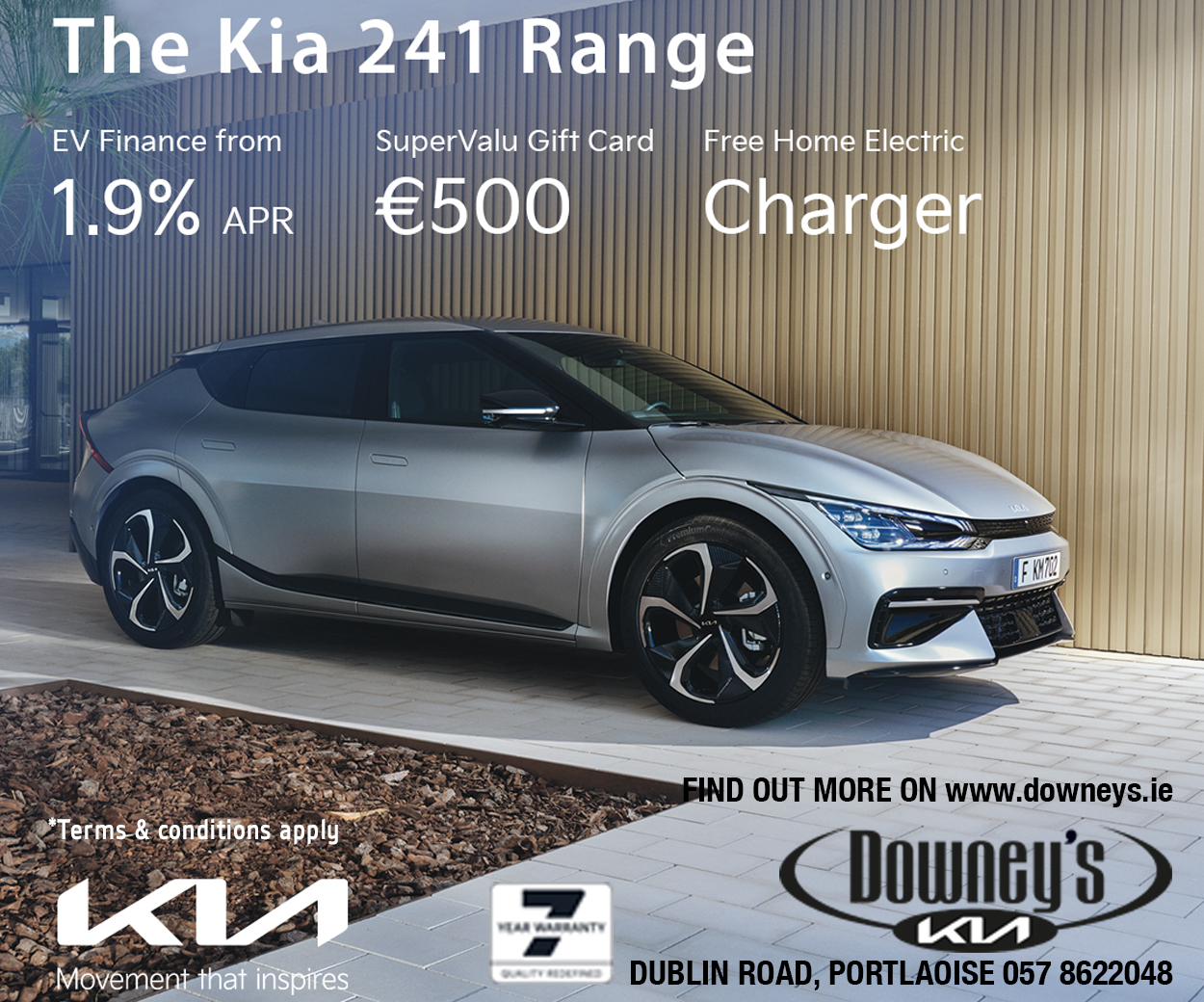 Yep, we're talking about the report from the Constituency Commission which is recommending that almost 10,000 Laois people and almost 2,500 from Offaly be moved for General Election purposes into Kildare. Those who vote in Portarlington (North or South), Ballybrittas, Jamestown and Kilmullen will now vote in Kildare. If you're in Sallyford, you remain in Laois, just about.
We don't know when the next General Election will be – it could be in the next couple of months or, unlikely as it may be, the current government could go full term and we wouldn't have an election until early 2021. Regardless, the people in those areas mentioned above will be voting in Kildare.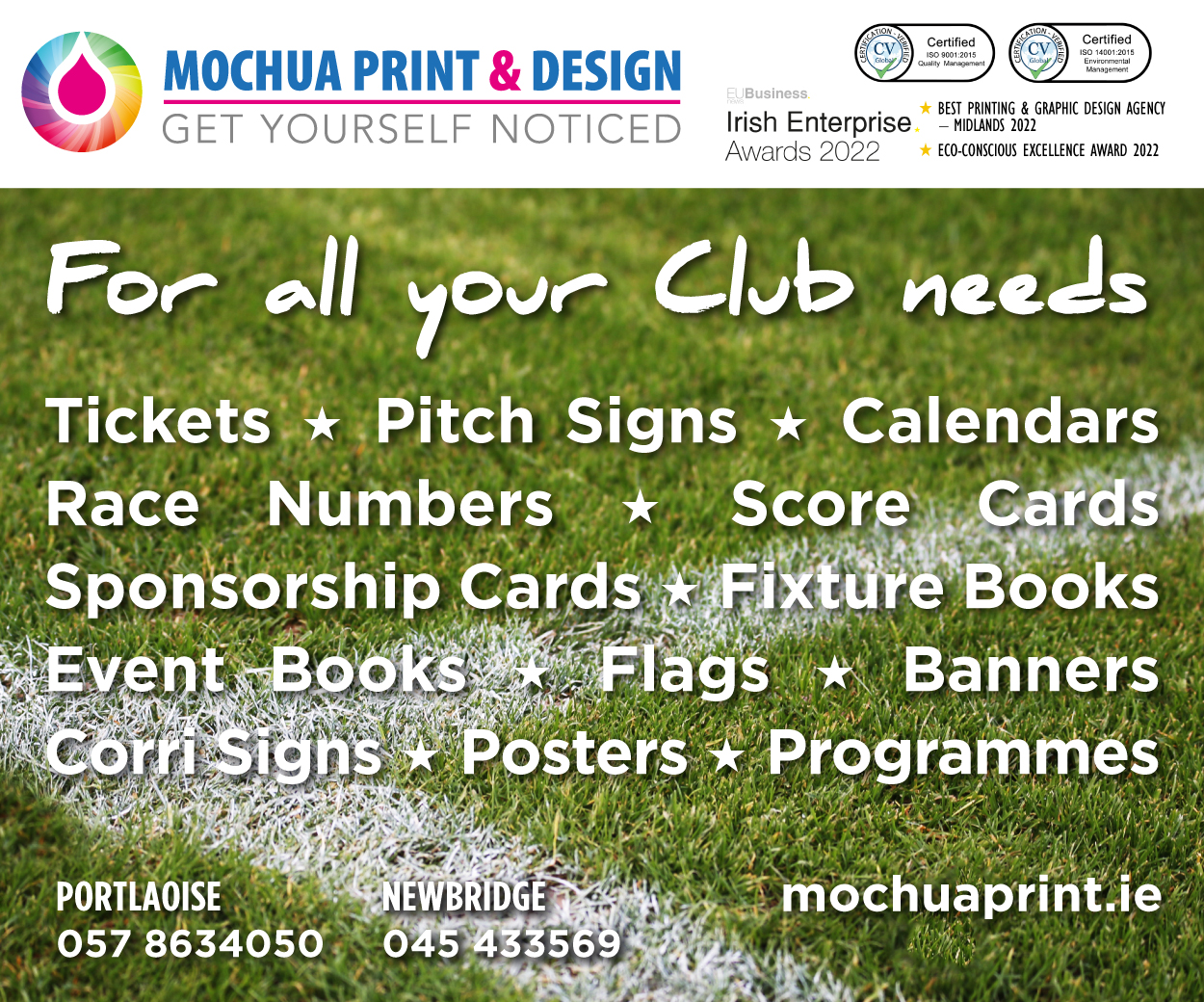 It's a reversal of what happened in 2016 when Monasterevin and areas close to Athy were moved to help make Laois a three-seat constituency. It was the first time since the foundation of the state that Laois-Offaly wasn't a constituency.
The Constituency Commission convene after every Census with their aim being to have an even spread of TDs across the population and to keep the constituencies along county lines as much as they can. They aim to have one TD for roughly every 30,000 people and allow a 5% variation in either direction.
After the 2011 Census, Laois and Offaly combined were considered too large for their traditional five-seat constituency so they were broken up into two three-seaters. However, both were too small on their own for a three-seater so a part of Kildare was moved to Laois and some of North Tipperary was moved to Offaly, something that was obviously unpopular too.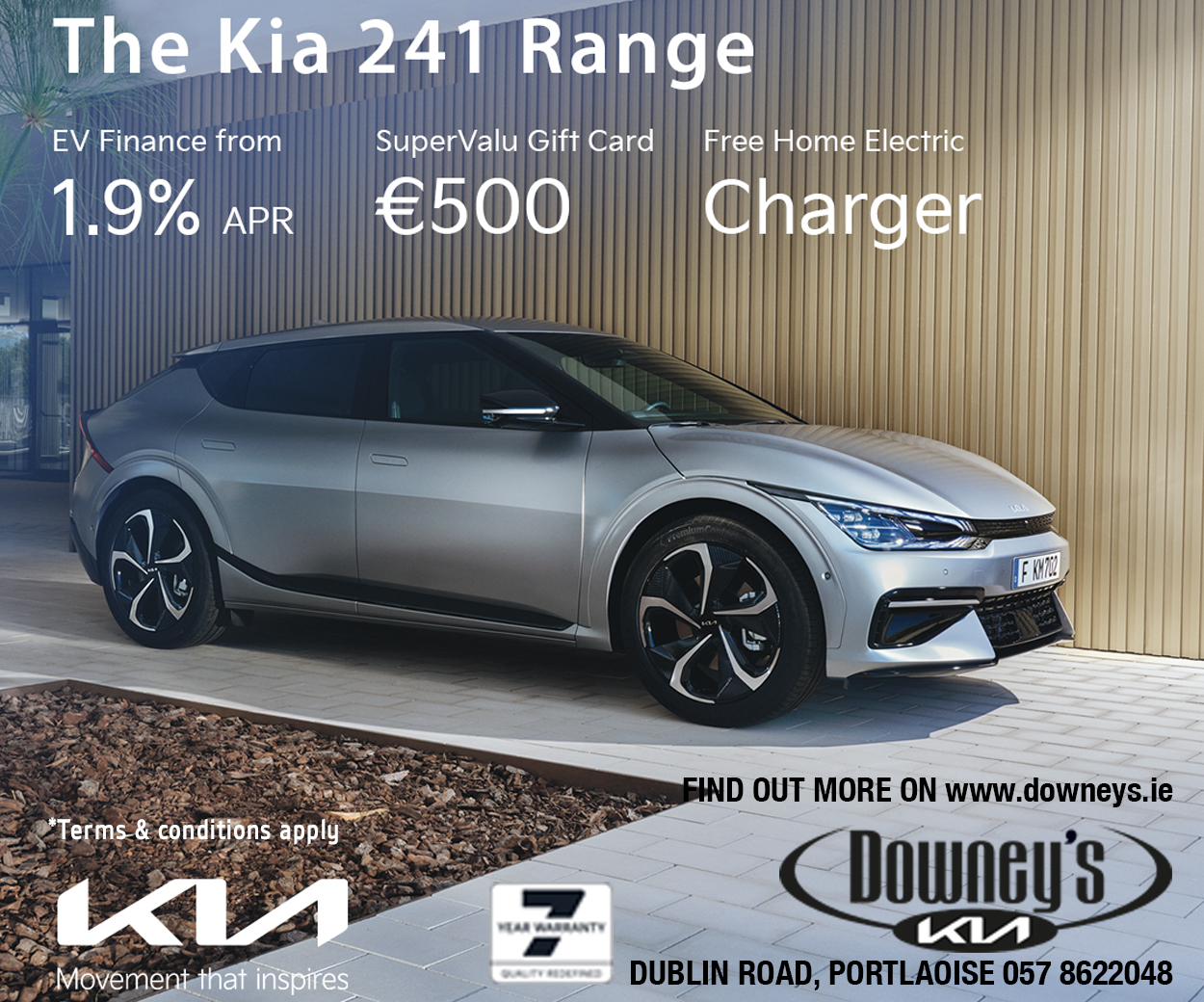 Now there's a change recommended again. Laois's population is now big enough for a three-seater on its own; Offaly's population isn't. Together they are too big for a five-seater. So the commission have looked at the numbers and have come up with a solution that sees Monasterevin move back to Kildare and by bringing almost 12,000 previous Laois-Offaly constituents it means that Kildare South can be brought from a three-seater up to a four-seater.
It means too that a Kildare, as an entire county, will see its Dail representation go from seven to eight while Laois-Offaly will go from six to five. The part of Tipperary that was in Offaly the last time now goes back to Tipperary North with another region of Tipperary moving into Limerick City. It would make your head spin alright.
"Following the transfer of Tipperary population … the 3 seat Offaly constituency, comprising the entire county of Offaly with a population of 77,961, would have a population per TD of 25,987 giving a variance of -12.68%. This is not acceptable to the Commission," said the report which can be viewed in full on the Constituency Commission website.
"While the Laois and Kildare constituencies have acceptable variances it is necessary to alter these to address the high variance in the Offaly constituency. The Commission considered the proposals made in submissions for the alteration of constituencies in the area. These included proposals for alteration in Kildare North that would breach the boundary with Dublin, other proposals that would breach the boundary with Wicklow and a number of proposals for alteration of the boundary between Kildare North and South.
"While the recommendations of the Commission respond to some of the proposals, at least in part, generally the proposals were not acceptable to the Commission having regard to its terms of reference, in particular in relation to avoiding breaches of county boundaries and continuity."
"It is most unfair to move these areas from the constituency that they have been in since the foundation of the State. People in Portarlington and surrounding areas are Laois people and to ask them to transfer their allegiance to a Kildare constituency is unjustified," said Sean Fleming in comments made to the Leinster Express.
"There was no need to make this change as the population of Laois was very close to the required numbers for a three-seat constituency. The driving force behind this is to give an extra Dáil seat to Kildare. This has been done at the expense of the people in Portarlington, Killenard and Ballybrittas," he said.
"It is cackhanded and inexplicable," Minister Flanagan told the same newspaper.
"The removal of Portarlington (Laois and Offaly) into Kildare is inexplicable and wholly unsatisfactory," he said.
"It's bad for Laois or Offaly because one county is going to end up with two TDs while Kildare will have eight," Brian Stanley added. "They have made a complete dog's dinner of it by taking a chunk out of Offaly and big chunk out of Laois to make up a four-seater in South Kildare.
"The new South Kildare constituency is a hotch-potch of three counties. That is not good practice. They should be aligned with local Government boundaries," he said.
"Laois is a small county in the middle of Ireland and I couldn't agree at all with picking holes in it and moving over 10% of the population to Kildare," said Cllr Tom Mulhall who is from Cappakeel near Emo, which is just inside the new Laois-Offaly constituency. "The same thing happened the other way around for the last election and people don't know who they are voting for.
"It's very important that people build up a relationship and a connection with their local TD and that won't happen if this is the case because Laois people will be voting for Kildare candidates who they won't know."
Thomasina Connell ran in the last General Election in Laois for Fine Gael, where she won over 4,200 first preferences. She is from Coolroe, which remains in Laois, but many in her local community are now in Kildare. She went to secondary school in Portarlington and has been in business as a solicitor in Monasterevin for over a year. Both those towns are now gone from Laois.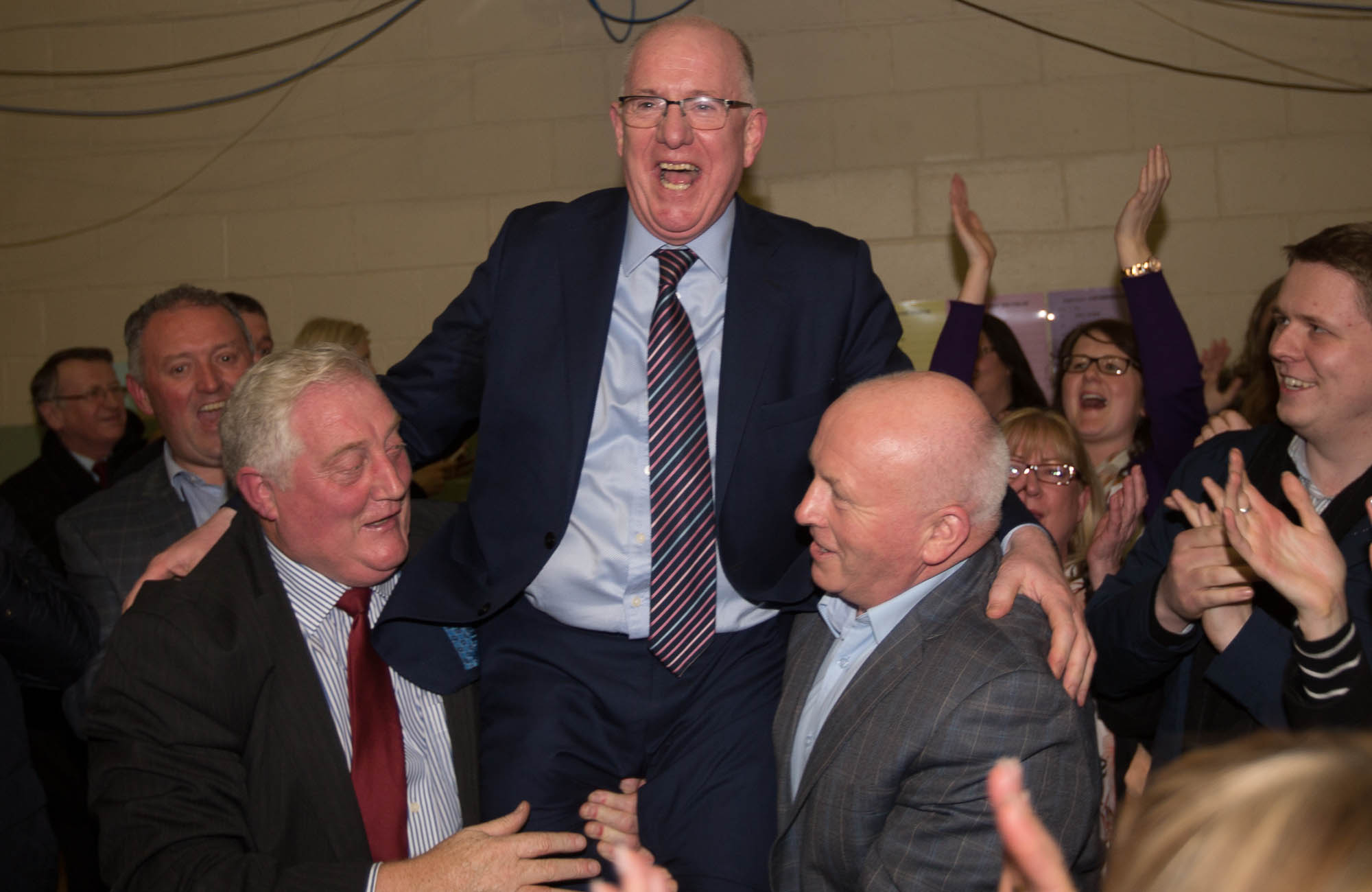 "People do have a relationship with their elected representatives and it's unsatisfactory that it is changing. I have experience of it the last time canvassing in Monasterevin and people not knowing who you are. But we have to accept it and I would hope that there would be some cross-party project to keep people informed.
"It was regrettable that the boundary was changed before the last General Election but it is a topic that is open now and there is more awareness about it."
The Commission was Chaired by Mr Justice Robert Haughton, of the High Court and had four other members – Peter Finnegan (Clerk of the Dail), Martin Groves (Clerk of the Seanad), Ombudsman Peter Tyndall and John McCarthy, Secretary General of the Department of Housing, Planning, Community and Local Government. They met 10 times and also took submissions from various sources.
This proposal needs to be rubber-stamped by the Dail and while that might not be as straight forward as it once was it's still likely to be passed. Previous constituency changes as unpopular as this in other parts of the country have gone through.
It's particularly hard to stomach on this side of the border. Laois is a county with a growing population but over 10% is being moved to help bring Kildare South up to a four-seater. And it's easy to understand the frustration of those affected. Instead of voting for a Charlie Flanagan, Brian Stanley or Sean Fleming (or whoever else would have their hat in the ring), they'll have a choice of a Fiona O'Loughlin or a Martin Heydon.
There are winners and losers obviously. Thomasina Connell, who has obvious political ambitions after such an encouraging showing on her first foray, will lose a good chunk of that support. On the other side of the border Cllr Mark Wall, whose father Jack served Kildare and Labour for many years, will surely benefit given the return of much of his heartland.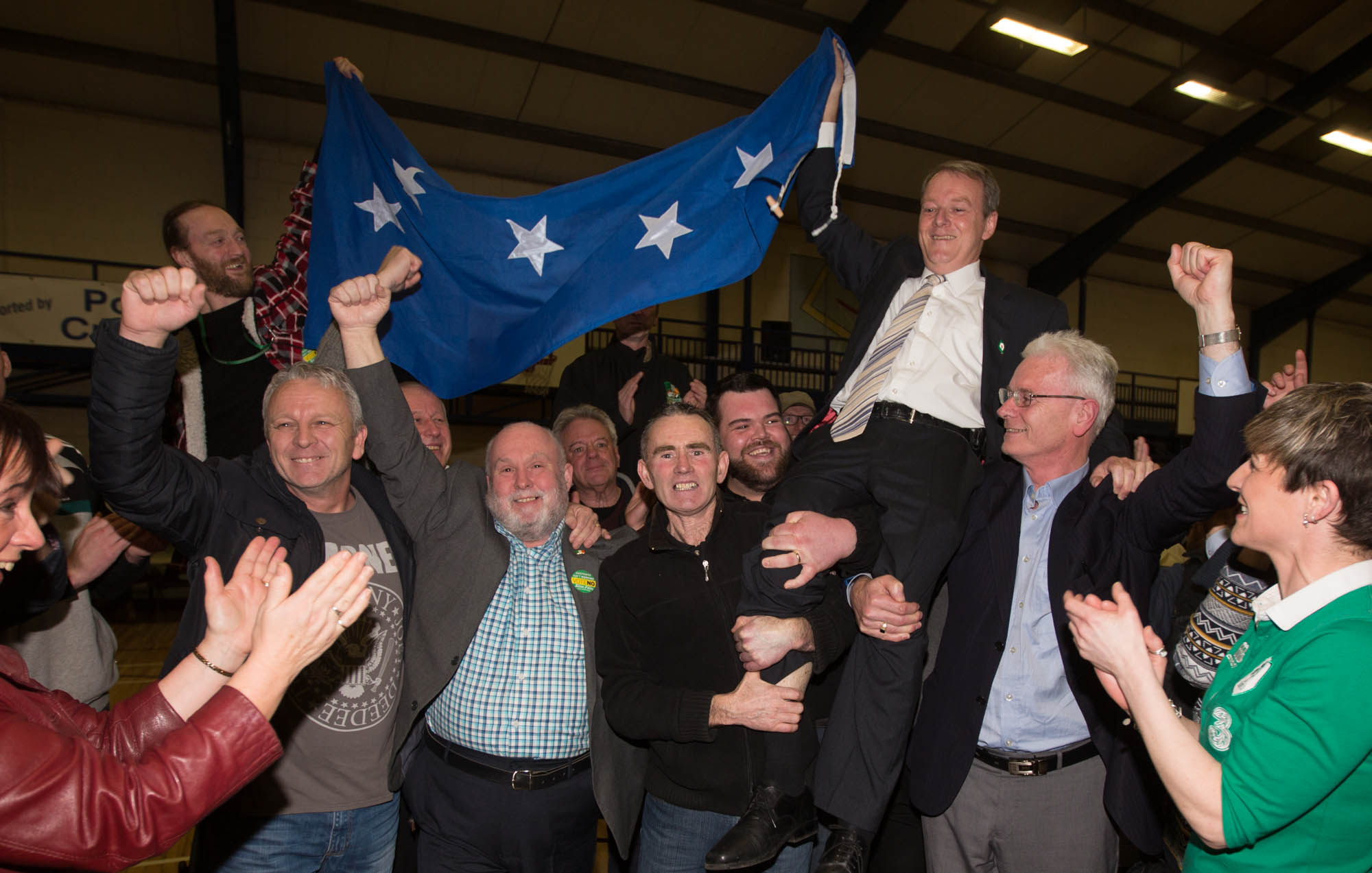 Kildare South currently has three TDs – O'Loughlin (Fianna Fail), Heydon (Fine Gael) and Sean O Fearghail (Fianna Fail).
O Fearghail is the current Ceann Comhairle, a role that comes with the perk of automatic re-election to the next Dail. So it means that while six sitting Laois-Offaly TDs (if they all run) will compete for five seats, in Kildare South there will be two TDs running and four seats available.
That obviously opens the door for someone else – and it could be seen as an opportunity for a candidate in the Laois-Offaly area of Kildare to make political hay. Cllr Eddie Fitzpatrick (Fianna Fail), who was chairman of Offaly County Council for the past 12 months and is from Cloneygowan, has General Election experience and a good support base. There will be others too who might fancy their chances, with Sinn Fein likely to be well in the mix.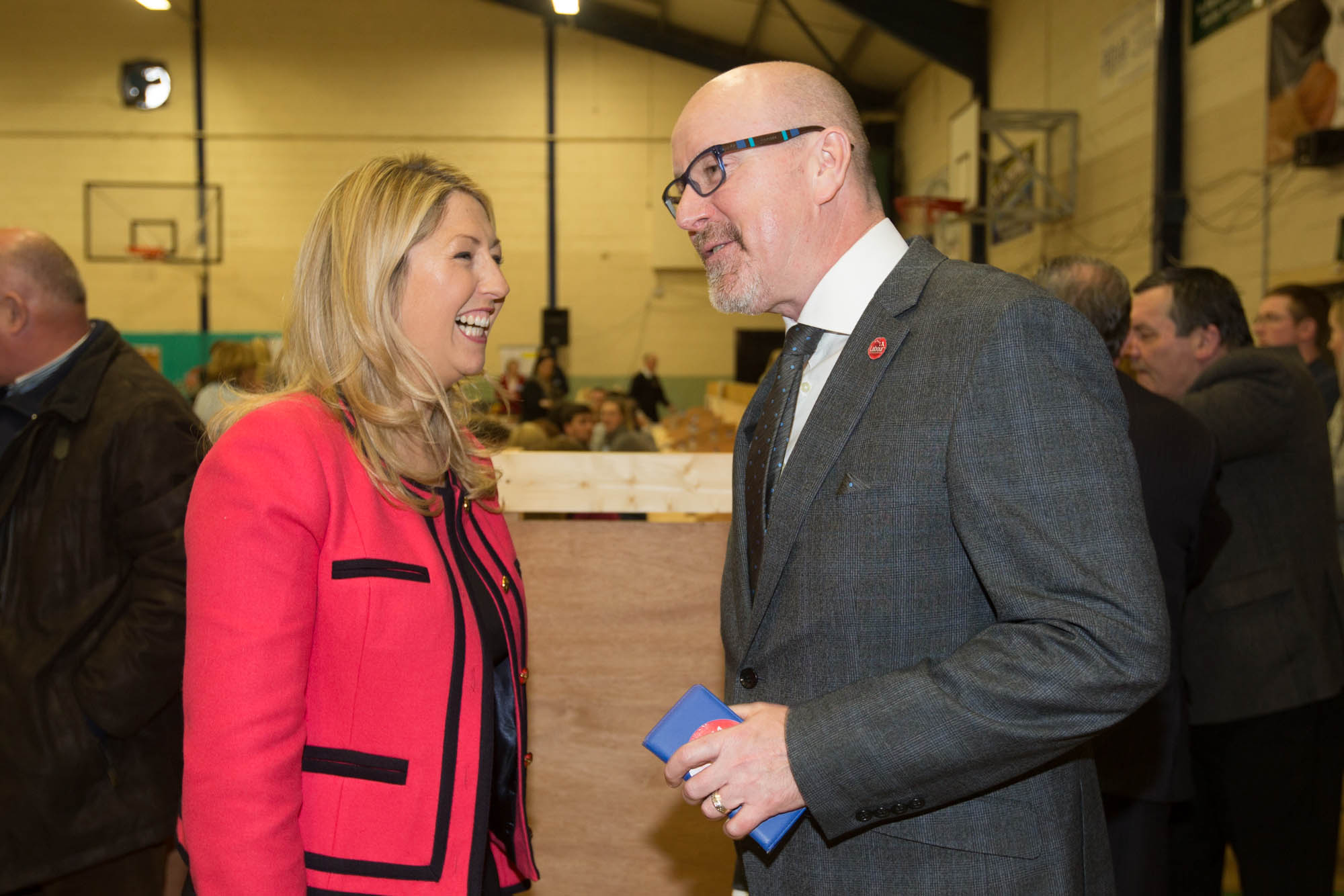 With Laois-Offaly set to lose a TD, one of Laois or Offaly will see their Dail representation fall to two (that was regularly the case anyway under the old system), it's also possible that one of the counties could actually end up with four.
In any case it leads to an amount of variables and permutations ahead of the next election. Who gets on the Fine Gael ticket alongside Minister Charlie Flanagan and Marcella Corcoran-Kennedy? Is Thomasina Connell a certainty given her vote take the last time out? Fine Gael have two young Councillors in Offaly in Liam Quinn and John Clendennen. Quinn has ran before – will one of them be in the running this time?
Fianna Fail will be crunching the numbers again. The afore-mentioned Catherine Fitzgerald was nominated the last time to be Sean Fleming's running mate but withdrew before the election. At the Laois Fianna Fail dinner dance earlier this year, with Michael Martin in attendance, you could sense they were on election footing and a party much more confident about themselves again. A second seat in Laois was mentioned. The goalposts have moved now but they'll go after three in Laois-Offaly again and how they manage that will be fascinating. Where is a second Laois candidate going to come from?
Every way you look at it, it's intriguing. In the last election, the new Laois constituency was routinely dubbed the most predictable in the constituency. Six candidates, three seats, it was over before it started and the official counting was done and dusted by tea time.
As unpalatable as these constituency changes are now, one thing is for sure. It won't be boring.
SEE ALSO – Anger as new constituency to send almost 10,000 Laois voters to Kildare