It's just three more days until the start of the Electric Picnic and organisers have announced the next raft of stage times.
Yesterday saw the times for headline acts The XX, A Tribe Called Quest, Duran Duran, Chaka Khan all confirmed for the event in Stradbally.
And now stage times for the Electric Arena, Cosby, Mindfield and Theatre of Food have been confirmed.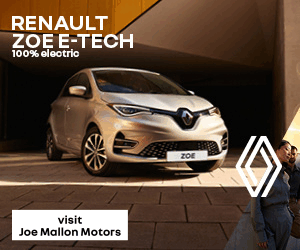 FRIDAY
ELECTRIC ARENA
11.00-12.00 Bicep (Live)
9.30-10.30 Vince Staples
8.00-9.00 Young Fathers
6.45-7.30 Rejjie Snow
MINDFIELD
Leviathan
7.00-9.30 SEE: HEAR Nick Kelly
5.45-6.45 ChangED
2.00-5.30 Salon du Chat
The Word
23.15-23.50 Mustache
22.30-23.15 Ricotta Rojo
21.45-22.30 Megacone
21.00-21.45 Innate
20.20-21.00 Movment
19.45-20.20 Fallen Lights
19.15-19.45 Bobby and the Blunts
18.00-19.15 Reprisal
17.00-18.00 Poetry and Words
An Puball Gaeilge
21.45-22.30 Aeons
21.00-21.45 Ulchabhán
20.15-21.00 Buíon Pheadar
19.45-20.15 Enda Ó Reilly
19.00-19.45 Árchú
18.20-19.00 Lauren Ní Chathasadaigh
17.45-18.20 Pádraic Jack
17.05-17.45 Círéib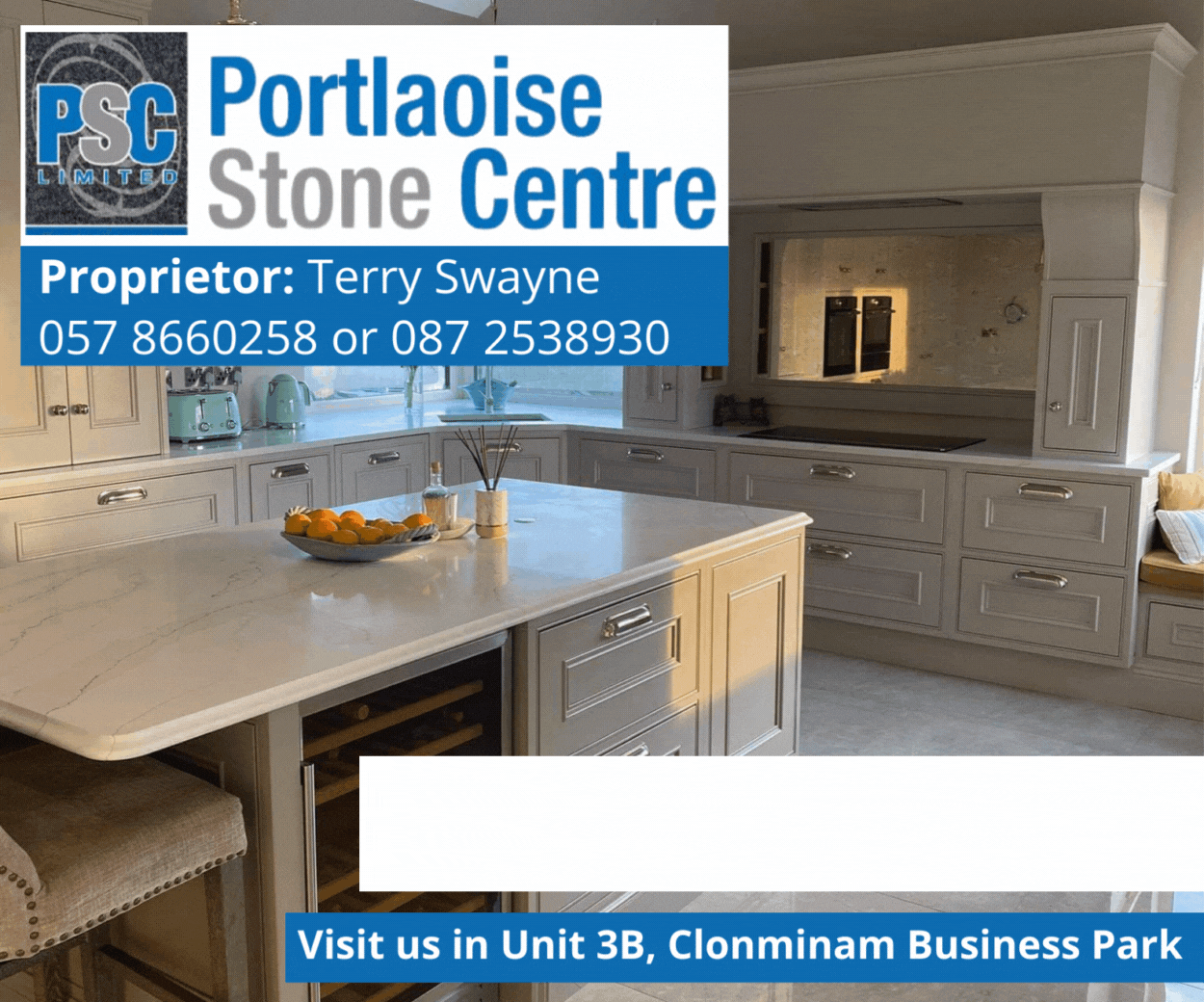 THEATRE OF FOOD
Main Stage
17.00-17.30 Andrew Rudd Romantic Dinner For Two
17.30-18.00 Dearbhla Reynolds & April Danann Fermenting Goddesses
18.00-18.30 The Ardkeen Food Show With Colin And Kevin Jephson & Michael Quinn
Fringe
16.30-17.00 Welcome To The Fringe, Cocktails & Canapes With Austin Byrne From Balfes In The Westbury Hotel
17.00-17.30 Sample Some Oysters With Niall Sabongi Of Klaw And Poké
17.45-18.30 Love It To The Bone With Takashi Miyazaki
18.30-19.30 Tutored Wine Tasting With Beverley Matthews
SATURDAY
ELECTRIC ARENA
12.00-1.30 Interpol
10.00-11.30 Annie Mac
8.30-9.30 Mura Masa
7.00-8.00 Birdy
5.45-6.30 Everything Everything
4.30-5.15 Declan Mckenna
3.15-4.00 Paul Kelly
2.00-2.30 Stephanie Rainey
COSBY STAGE
11.00-12.00 Perfume Genius
9.30-10.30 Japandroids
8.00-8.45 Mr Jukes
6.45-7.30 Jagwar Ma
5.15-6.00 All We Are
3.45-4.30 Lewis Capaldi
2.15-3.00 Touts
1.00-1.45 2FM Comp Winner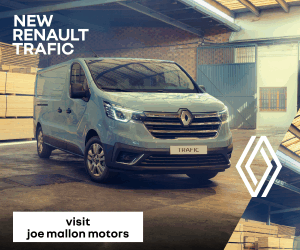 LITTLE BIG TENT
2.00-3.00 Clark
12.15-01.30 Tiga
11.00-11.45 Versatile
9.45-10.30 Le Boom
8.30-9.15 Eden
7.15-8.00 Lyra
6.00-6.45 Talos
4.45-5.15 Wastefellow
3.45-4.15 Nobody's Heroes
2.30-3.00 Search Party Animal
MINDFIELD
Leviathan
20.25-21.30 Faction: Political Debate
19.20-20.20 My Secret Planet
17.50-19.15 Illuminate!
16.45-17.45 Ask the Experts: The Science of Online Dating
15.40-16.40 Amnesty Hour – Repeal the 8th
14.00-15.30 Soundings
12.45-13.45 History Ireland Hedge School
11.00-12.30 Salon du Chat
The Word
11.00-12.00Rail Theatre
12.00-2.00The Chill Collective
14.00-15.00Amusings
15.00-16.00 Cuirt Festival Slam
16.00-17.00 Irish American Writers And Artists New York Literary Salon
17.00-18.00 Storymap
18.00-18.15Olaf Tyaransen
18.14.18.45 Susan O Neill (Aka Son)
18.45-19.15Jeffs Man Cave
19.15-20.00Aine Tyrell & Band
20.00-21.00 Brave Giant
21.00-22.00 Stone And Jezreel
22.00-23.00 Good Man Sheila
23.00- 23.50 Galway Street Club
Theatre Stage
12.30-13.30 Fishamble's The Humours of Bandon
14.00-15.00 George Bush and the Children
15.30-16.30 Felispeaks – The Me
17.00-18.00 Lewis Kenny's ObSession
18.30-20.00 A Lust for Life/Pieta House
Science Gallery
12.00-14.30 Coder Dojo
15.00- 15.50 Science Gallery Presents: Ignite: Cabaret of inspiring five-minute talks
16.00-16.50 Live dissections
17.00- 18.00 Living in an extreme world: should we stay or should we go?
An Puball Gaeilge
11.30-11.35 Imbolc
11.35-11.5 Brian Flemming
11.50-12.10 Ainle Ó Cairealáin
12.10- 12.30 Anna Ní Bhroin
12.30-13.00 Eoghan Mac Cormaic
13.00-14 .00 Faoistín Fíbín
14.00-15.00 Seán + Niall
15.00-16.00 Brian Flemming
16.00-7.00 Gasúir Gainimh
17.00-18.00 Gaeilgáirí 17.00
18.00- 18.05 Cabaret Craiceáilte
18.05-18.50 Bonny Men
18.50-19.20 Dominic Mac Giolla Bhríde
19.20-19.30 Filí
19.30-20.30 Polca 4
20.30-22.30 Super Céilí
THEATRE OF FOOD
Main Stage
12.30-13.00 Oisin Davis Hangover Causes & Cures From Around The World.
13.00-13.30 Aileen Cox Blundell Baby-Led Feeding
13.40-14.10 Gulp 3.0 The Food Quiz With Jonathan Mccrea & Ivan Varian
14.20-14.50 Susan Steele Vitamin Sea
15.00-15.35 The Happy Pear
15.40-16.15 Ralphe Rolle Soul Cookie
16.15-16.45 Eat Yourself Fit With Rosanna Davison
16.50-17.20 Classic Bacardi Cocktails With Alan Kavanagh
17.20-18.00 Rory's Food With Rory O'connell
18.00-18.35 Food Sustainability With Fintan O'toole, Jp Mcmahon, Susan Steele, Rory O'connell & John Mckenna
18.40-19.15 Natural Wine With Pascal Rossignol & Colm Mccan
Fringe
13.00-13.45 Irish Coffee With Paul Mckenna, Adam Mcmahon And Slane Whiskey
14.00-14.15 Slane Whiskey, History & Tasting
14.30-15.00 Curing Salmon The Scandi Way With Birgitta Curtin
15.15-15.30 Hennessy History & Tasting
16.00-16.15 Glenmmorangie Tasting
16.30-16.45 Signature Slane Drinks
17.15-17.45 Signature Hennessy Side Car
18.00-18.30 April Danann Shares The Secret Of Wild Fermentation, Apple Cider Vinegar & Gut Health
18.45-19.00 Slane Whiskey History & Tastings
SUNDAY
ELECTRIC ARENA
10.50-12.00 Soulwax
9.15-10.15 Father John Misty
7.45-8.45 Band of Horses
6.15-7.15 Michael Kiwanuka
4.45-5.45 Bear's Den
3.30-4.15 King Kong Company
2.00-3.00 Kila
1.00-1.30 Soulé
COSBY STAGE
11.00-12.00 Pond
9.15-10.15 Car Seat Headrest
7.30-8.30 Parquet Courts
6.00-6.45 Real Estate
4.30-5.15 The Lemon Twigs
3.15-4.00 Goat Girl
2.00-2.30 Brand New Friend
1.00-1.30 Aaron Lee Tasjan
LITTLE BIG TENT
11.20-12.00 J Hus
10.15-10.45 AJ Tracey
8.40-9.40 Kelly Lee Owens
7.15-8.00 Kweku Collins
6.00-6.45 Beoga
4.45-5.30 Alma
3.30-4.15 Margaret Glaspy
2.30-3.00 Kojaque
MINDFIELD
Leviathan
18.20-19.20 Paddy Cullivan
17.00-18.00 FACTION: Political Debate
15.55-16.50 Illuminate!
15.00-15.50 The Gospel According to Blindboy Boatclub
13.50-14.50 History Ireland Hedge School
12.45-13.45 Miriam and Al's Sunday Brunch
11.00-12.30 Salon du Chat
The Word
11.00-12.00 Rail Theatre
12.00-13.00 Amusings
13.00-14 .00 Criminal Minds
14.00-15 .00 Poetry And Words
15.00-16.00 Cuirt Festival Slam
16.00-17.00 Irish American Writers And Artists New York Literary Salon
17.00-18.00 Storymap
18.00-18.30 Slam Jam. With Marty Mulligan And The Word Band
18.30-19.00 Crow Black Chicken
19.00-19.45 The Outerclass. Uk Hip Hop
19.50-20.30 Mango And Mathman
20.30-21.00 Cian Finn
21.00-22.00 Cronin And Special Guests
22.00-23.00 Skas Good Gravy
Theatre Stage
12.30-13.30 Brownbread MixTape's The Definitive View
14.00-15.00 Clare Dunne's Sure Look It, Fuck It
15.30.16.30 Paul Currie's FFFFFFFMILK!
Science Gallery
12.00-14.30 Coder Dojo
15.00- 15.50 Science Gallery Presents: The Science of Sinéad
16.00-16.50 FUTURE WORLD: Where Art Meets Science
17.00- 18.00 Eight Easy Pieces
THEATRE OF FOOD
Main Stage
12.30-13.00 Toast & Marmalade Martinis With Eleanor Walsh & Paul Lane From The Doyle Collection.
13.00-13.30 Small Plates With Ed Cooney From The Merrion Hotel
13.30-14.00 Indian Street Food With Gautham Iyer
14.00-15.00 Fake Food News
Insta Win Or Insta Bin With Ali Dunworth & Hilary O'hagan-Brennan
How Is Food Reported With Niall Toner, Followed By Debate With Suzanne Campbell, Dee Laffan & Gary O'hanlon
14.05-15.00 Finn's World With Finn Ní Fhaoláin
15.30-16.00 Recipes For A Nervous Breakdown With Sophie White
16.10-16.40 Talking Food With Audrey Mcdonald, Jess Murphy, Maggie Roche & Darina Allen
16.40-17.10 Assassination Custard With Gaillot & Grey
17.30-18.00 Questions & Answers On Wine With Leslie Williams
18.00-18.25 Classic Bacardi Cocktails With Alan Kavanagh
18.25-19.00 #Jam With Ralph Rolle & The Theatre Collective
Fringe
12.30-13.30 Playdough Pizza For Families And Children – Cooked In The Onsite Pizza Oven
13.30-14.00 Food Animals And Mexican Flower Workshops For Families And Children
14.30-15.00 24hrs Eating At Electric Picnic – And What Craft Drinks To Pair Seaneen Sullivan
15.00-15.15 Signature Hennessy Side Car
15.30-15.45 Signature Slane Drinks
15.45-16.00 Learn The Secrets Of Sourdough With Scéal Bakery
16.15-16.30 Slane Whiskey History & Tastings
17.00-17.30 Masterclass With Kevin Thornton
17.30-17.45 Hennessy History & Tasting
SEE ALSO – The Electric Picnic stage times have been announced