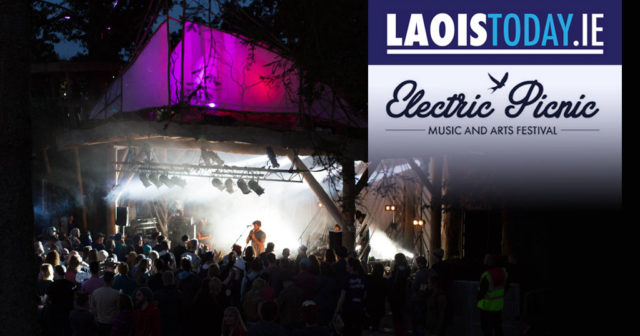 Brought to you in association with Expert Laois
With camping equipment being advertised outside shopfronts and welly boots on sale, it can only mean one thing. The Electric Picnic is back.
The whole county, dare I say country, are waiting in eager anticipation for what promises to be another sensational weekend.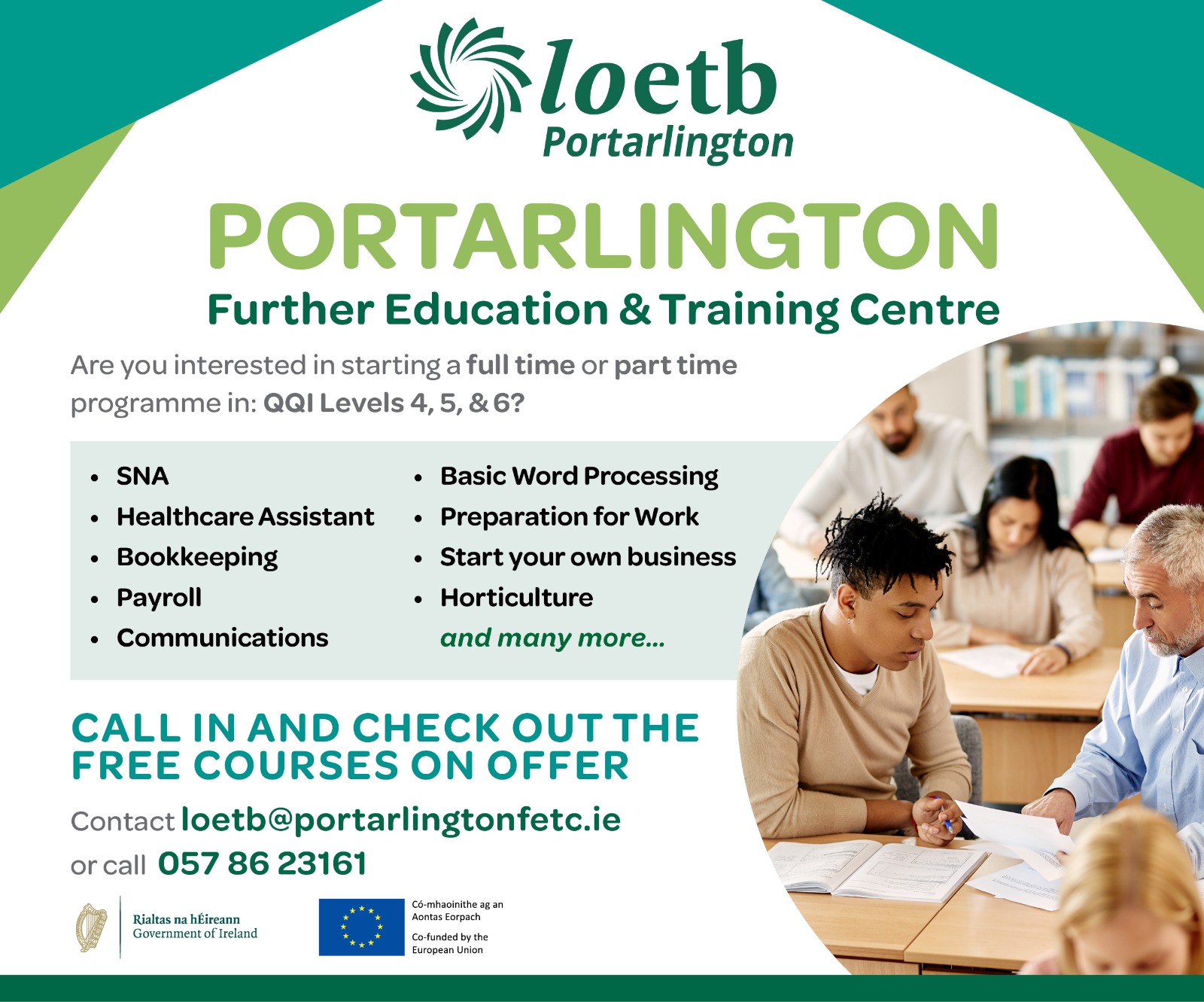 The excitement in the LaoisToday office is fever-pitch at the minute, so much so that we're even keeping a diary over the coming days which will be your Bible for surviving Stradbally.
Contactless Payments mean no need to carry cash
For the first time ever, contactless payment will be available at all festival bars, many of the food vendors and some merchandise stalls.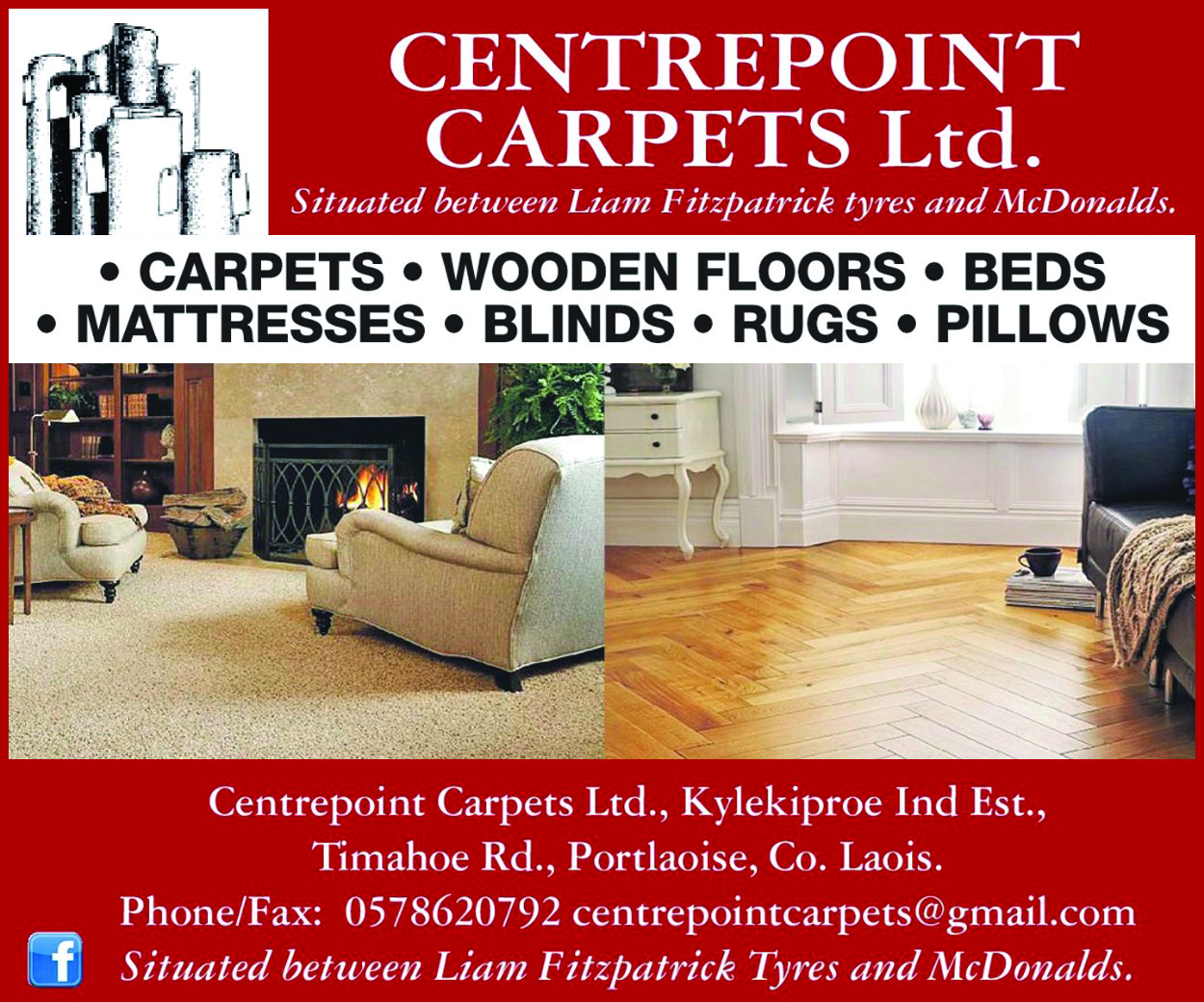 This is great news as it will move ques quicker and combat the long lines that often materialize at ATM's across the grounds.
Melvin Benn, CEO of Festival Republic, the organizers of the Electric Picnic, said: "We are delighted to be working with AIB and Visa to drive contactless payments across Electric Picnic for the first time.
"We constantly strive to improve the experience and convenience of our festival goers, and we think this is the perfect partnership to encompass that ethos."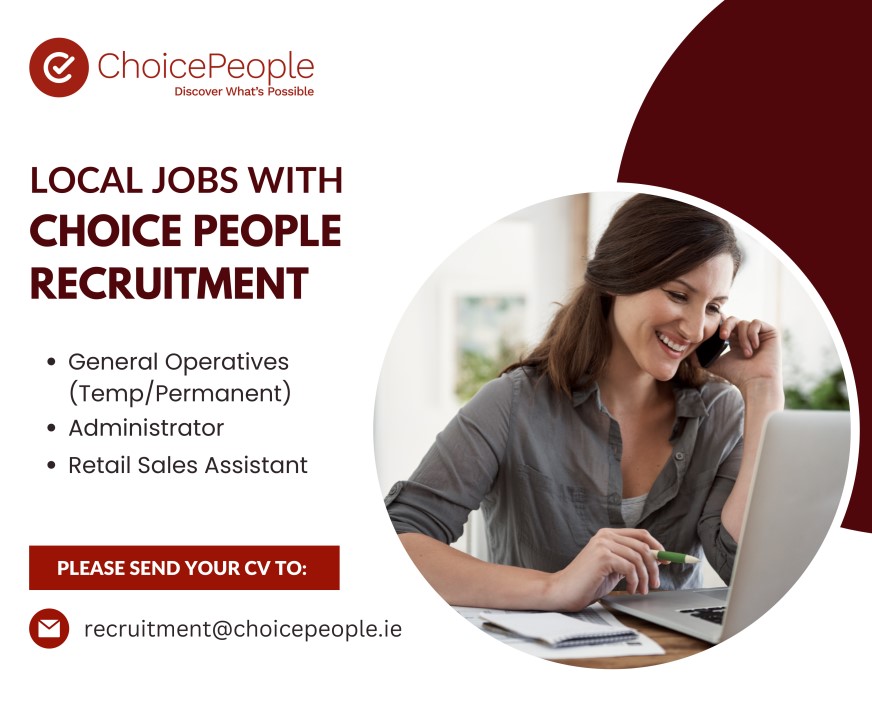 Find out more information here: https://aib.ie/our-products/current-accounts/contactless-payments
Big news for water lovers
Since 2016, EP has opened its lake to festival goers and will do so again this year.
Once you're a competent swimmer, you're welcome to take a dip in the beautiful lake to shake off the cobwebs and see another side to the festival.
Two news type stories to start it off. Both of these stories get their own headlines but aren't the type of stories big enough for an article on their own.
Electric Picnic Past – 2005
The Electric Picnic debuted as a one day festival in 2004, but following it's success expanded to two in 2005.
A line-up as varied as ever, revelers were treated to the talents of everyone from Fatboy Slim, to Damien Dempsey.
Arcade Fire also performed but were only gaining popularity at the time. They returned in 2011 as a headline act.
The comedy tent was a minute two acts, although we're sure there was no shortage of laughs with Des Bishop and Tommy Tiernan.
It was also the first year a documentary was recorded.
Directed by Nick Ryan and aired in July 2006, "Electric Picnic: The Documentary" followed performances and included interviews with musicians and comedians.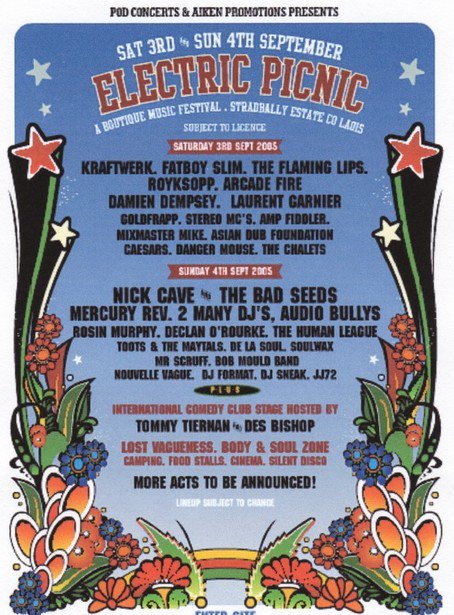 Did you know?
If you don't fancy yourself as an expert in the field of camping, you can actually pay someone to pitch your tent for you.
If you've a spare €99 lying around after you've filled the car with fuel, bought the tent, a couple of outfits and refreshments to last three days, 'Kip'N'Go' will pop your tent up for you.
Instagrammar to follow – ogkojaque
Kojaque is performing at this year's Electric Picnic, after a busy summer of festivals around Ireland.
Kojaque and his backroom team 'Soft Boy Records' have a phenomenal social media presence and you are guaranteed groovy tunes and a good laugh following them on Instagram.
Must have Item 
You'll be lost without your phone over the weekend, if it's to hook up to a speaker in the campsite or to capture memories on Snapchat.
However, phone's are fragile and may let you down with battery, durability, and will break your heart if you lose them.
That's why we recommend getting yourself a disposable camera.
They're cheap, cheerful, and take some really unique, once in a lifetime photographs.
Pick one up in Hughes Pharmacy for €9.95.
SEE ALSO – WATCH: Makeup artist joins up with LaoisToday to create stunning Electric Picnic makeover