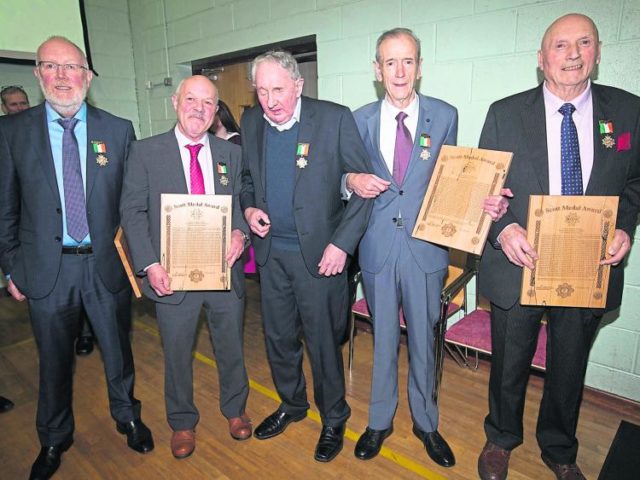 The death has occured of Tom Peters, one of the Gardai who suffered horrific injuries in the infamous IRA bombing in Garryhinch in 1976.
Garda Peters was blinded during the explosion at the derelict cottage outside Portarlington and also suffered severe damage to his hearing. His colleague Michael Clerkin was killed during the atrocity.
Mr Peters, a native of Dunamaggin in Kilkenny and a long-time resident in Portlaoise, passed away after a short illness. He is survived by his wife Betty and daughters Elma and Breidette and pre-deceased by his son Dick, who passed away a number of years ago. He is also survived by grandchildren Ellen, Eva, and Luke and deeply regretted by his loving family, son-in-law Paul, brothers-in-law, sister-in-law, relatives and friends.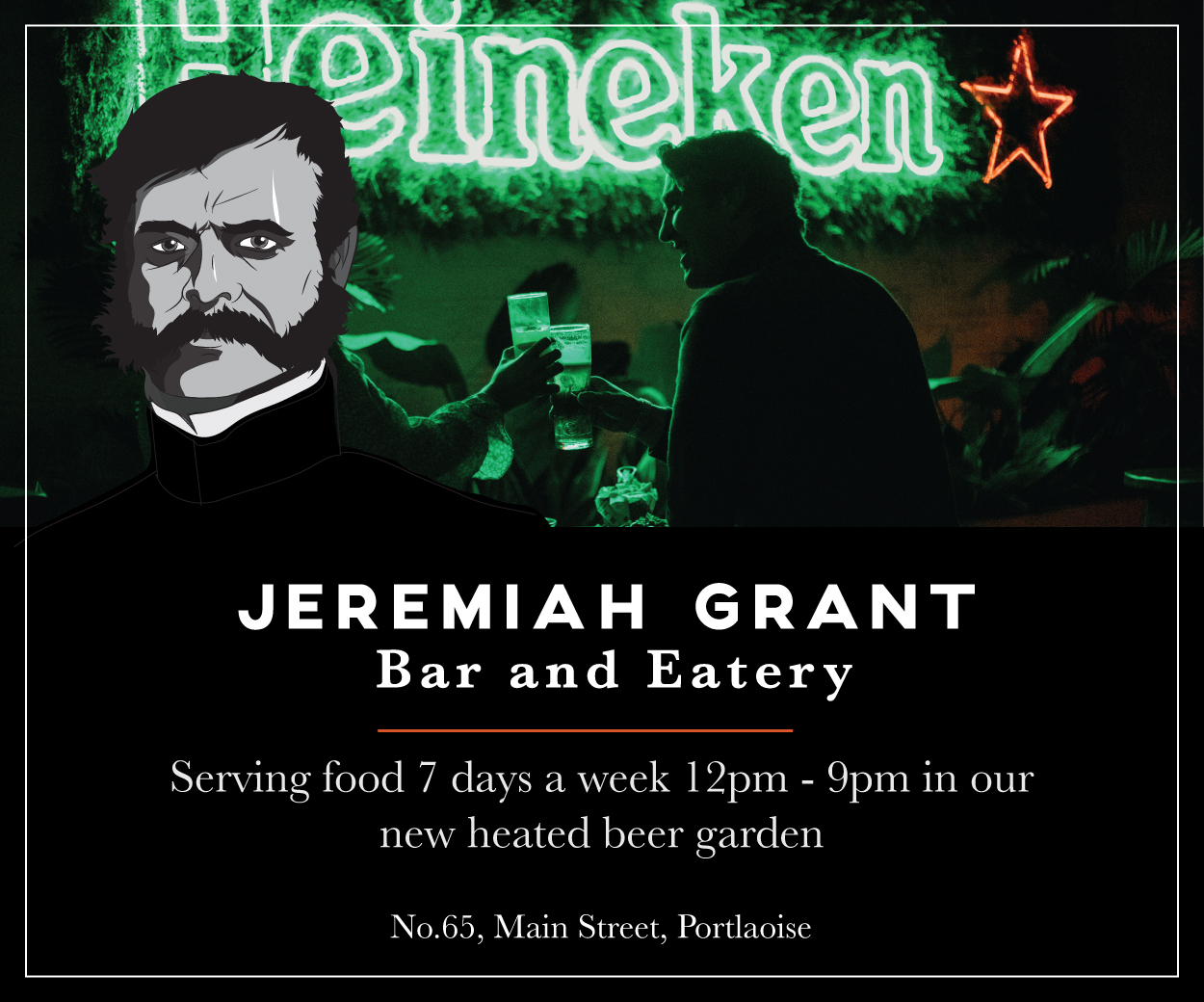 Along with his colleagues who attended the scene – Jim Cannon, Ben Thornton and Gerry Bohan – Garda Peters was honoured with the Scott Medal for Bravery last year, over 40 years after the incident. Garda Michael Clerkin was post-humously honoured.
Minister for Justice Charlie Flanagan, whose father Oliver J was the intended target of the IRA attack, has paid tribute.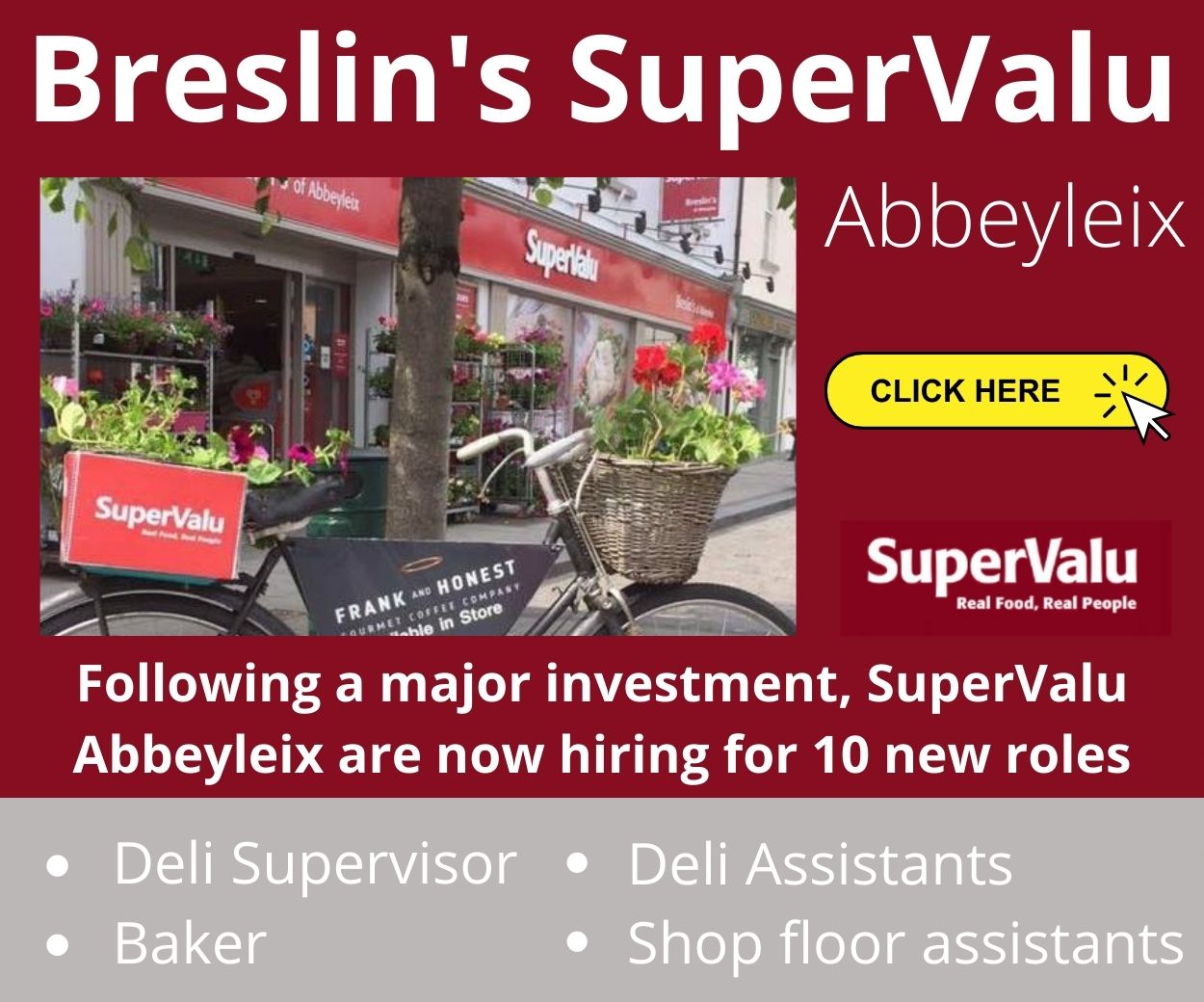 "I've learned with great sadness of the passing of Tom Peters, a Garda of great courage and bravery," said Minister Flanagan.
"Since receiving horrific injuries in Garryhinch, Garda Peters has shown a lifetime of great fortitude in the most difficult of personal circumstances. I salute his bravery and offer my sympathy to his wife Betty and his daughters at this sad time."
"Words are inadequate to acknowledge the service and suffering undergone by Tom Peters," said Laois-Offaly Chief Superintendant John Scanlan.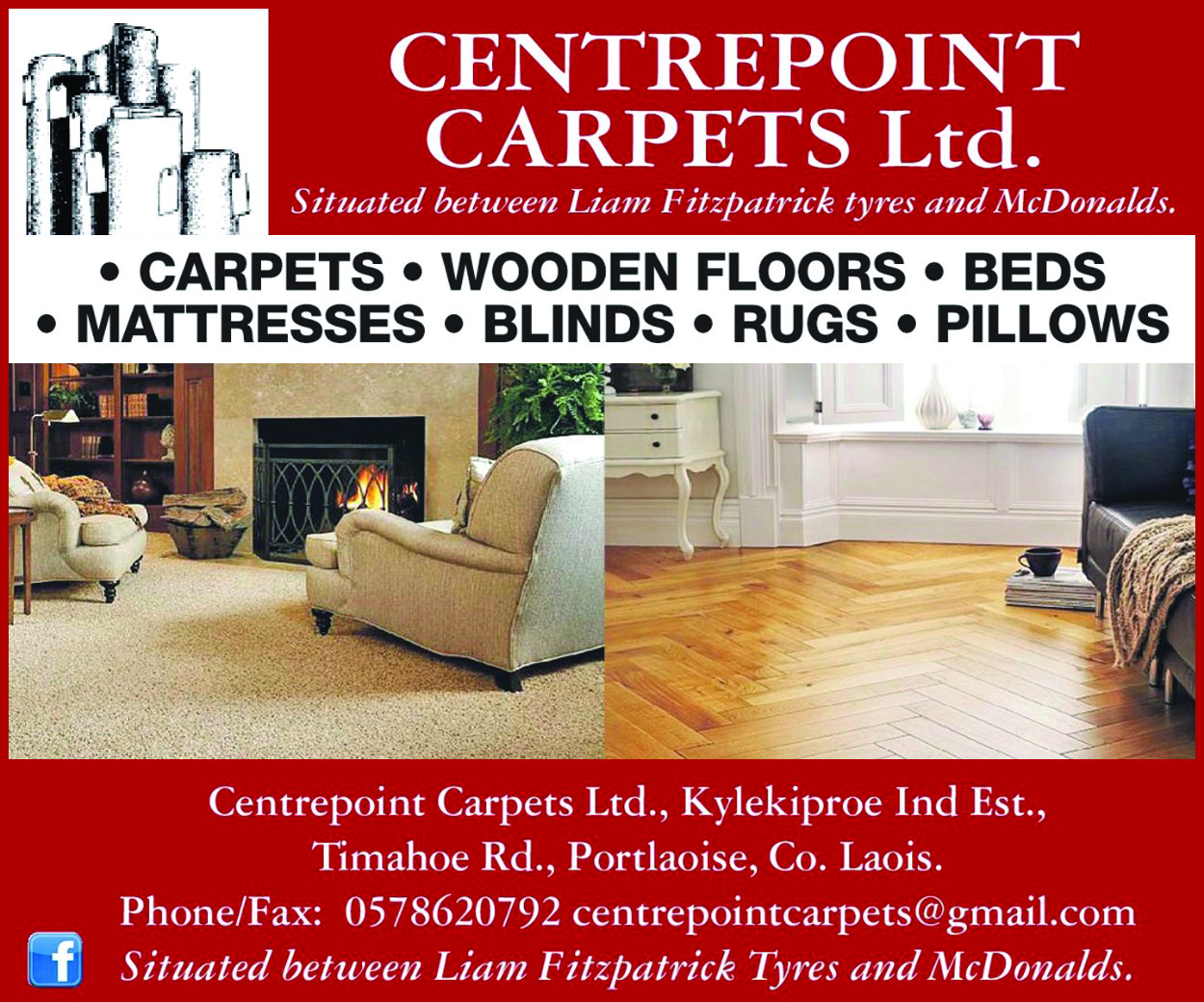 "Our thoughts this evening are with his wife and family who have also endured a hard life after those horrific events. He was a proud Kilkenny man and a proud member of an Garda Siochana. His bravery was acknowledged with the Scott Medal – even if it was long overdue."
Speaking at the event in Templemore last year where they were honoured, Charlie Flanagan described the events of that night.
"An anonymous telephone call was received in Portlaoise Garda station that a number of armed men had gathered in a derelict cottage at Garryhinch, Portarlington with the intent to kidnap and kill my late father who at that time, as well as representing the Constituency of Laois-Offaly, was Parliamentary Secretary to a member of the Government.
"A search of the cottage was planned and Michael and his colleagues went to search the premises and confront the gang. Michael was first to enter the cottage through a window. He opened the front door to let his colleague in and a bomb exploded killing him instantly and grievously wounding his four colleagues.
"Garda Peters lost his sight and suffered severe damage to his hearing that day.  No warning was given and they were shown no mercy. It was a deliberate, heinous and cowardly act.
"I remember that night as if it were yesterday. I was at home in Mountmellick with my parents and my three sisters when a call was received from the Gardaí. My father came into the room and told us that no one was to go out. He did not elaborate but from his demeanour, I knew something was wrong.
"At about 11.50pm we were about to go to bed when there was a rap on the door and a number of Gardaí were there. I remember vividly the uniform and plain clothes Gardaí surrounding the house. Some of the Gardaí came in and told my father of the awful events that had unfolded.
"I have never forgotten their courage and selflessness on that fateful night and I feel enormously privileged to be here today, 41 years later as Minister for Justice and Equality, when their bravery and sacrifice is being recognised by the award of a Gold Scott medal."
Speaking at an event in Portlaoise that evening after being awarded with their medals, Garda Peters' colleague Jim Cannon also spoke of that October night.
"It was a cold and dreary night on the 16th of October 1976," said Cannon in his speech, "when we faced the house of horrors at Garryhinch".
"It was one of the darkest days in the history of the Garda Siochana. I want to emphasize here and now that this award means an awful lot to the survivors, their families and the Clerkin family and is much appreciated.
"I said in an interview that if Tom Peters – who has lost his sight and hearing – had a Scott Medal in his hand, it would mean something. Tom Peters has that Scott Medal in his hand now."
Cannon also thanked the four men's wives. "Over the past 41 years, four ladies had to endure the memories and scars of this atrocity to this day. On behalf of the survivors, I extend grateful thanks to Betty Peters, Mary Cannon, Norrie Thornton and Kate Bohan who looked after us all and continue to do so with loving care and attention. We salute you and regret that you had to suffer so much. This Scott Medal is for you also."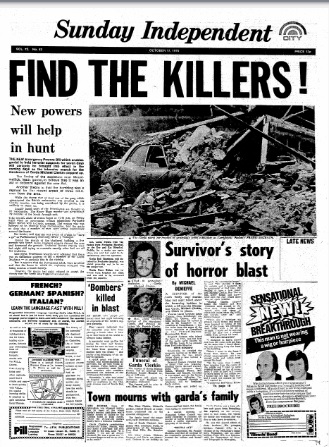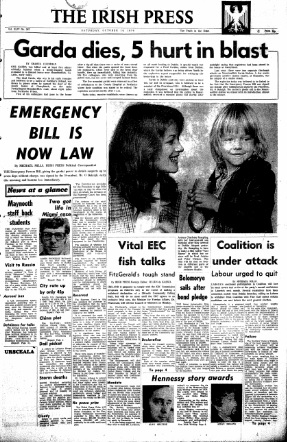 Mr Peters is reposing privately. His funeral will arrive to SS Peter and Paul's Church at 6pm on Sunday evening. Requiem mass at 11am on Monday followed by interment in Ss Peter and Paul's Cemetery.
SEE ALSO – Watch the RTE news coverage of the Garryhinch bombing in 1976
SEE ALSO –'All of us have carried the scars and memories of that night' says Garda honoured 41 years after Garryhinch atrocity
SEE ALSO – Moving speech from Minister Flanagan as local Garda receive bravery medals