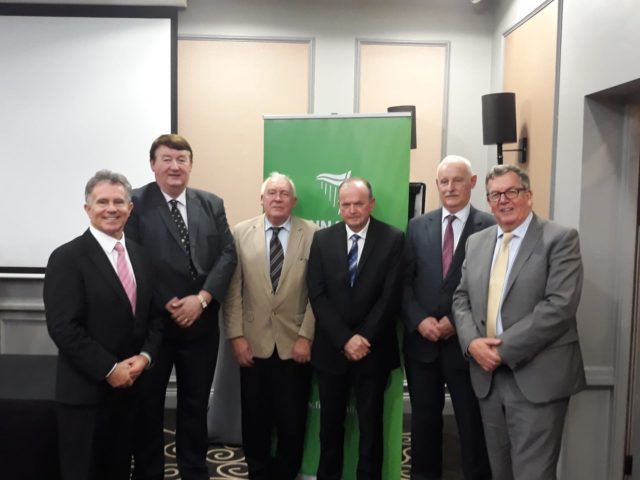 A high-profile battle, three new candidates welcomed into the fold, TDs from two different constituencies, a selection of their stalwarts from the past, news on the party's General Election strategy and a controversy over an incorrect email address.
The Fianna Fail selection convention for the Borris-in-Ossory/Mountmellick and Graiguecullen-Portarlington Districts had a bit of everything in the Midlands Park Hotel on Thursday night.
The upshot of it all is that former GAA President Liam O'Neill will represent the party in the Local Elections next May after he saw off the challenge of Sean Mortimer for a place on the ticket in Borris-in-Ossory/Mountmellick.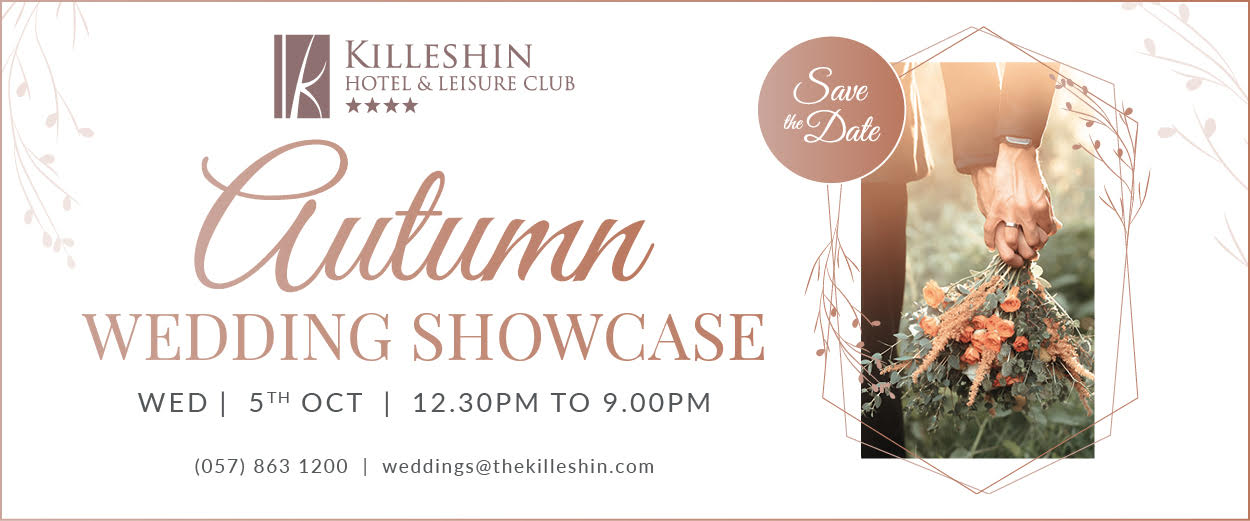 O'Neill joins sitting Councillors Paddy Bracken and Seamus McDonald in that area as well as Declan Goode, a native of Clonad but a retired member of an Garda Siochana who is now living in Clonaslee.
In the Graiguecullen-Portarlington District there was no need for a vote but sitting Councillors Padraig Fleming and Paschal McEvoy will be joined by another newcomer – the Portarlington-based Deirdre O'Connell-Hopkins.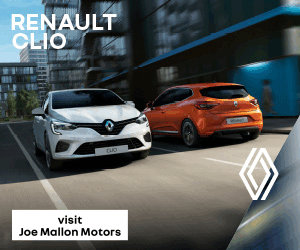 Ms O'Connell-Hopkins, a native of Rathangan but resident in Portarlington since 2006, is a Trade Union Organiser and mother of twin six-year-olds.
It means the party's team across the county is now finalised and there is an infusion of new faces – with Donal Kelly going for a seat in Portlaoise alongside Cllrs Catherine Fitzgerald, John Joe Fennelly and Pauline Madigan.
There was also controversy from the floor as Willie Ramsbottom from the Timahoe cumann expressed his frustration at being excluded from competing in the Graigue-Port district as he sent his application form to the wrong e-mail address and thus missed the deadline. He got little change out of Senator Ned O'Sullivan from Kerry in the debate who was brought in to chair the meeting and told Ramsbottom to bring his dispute to national headquarters.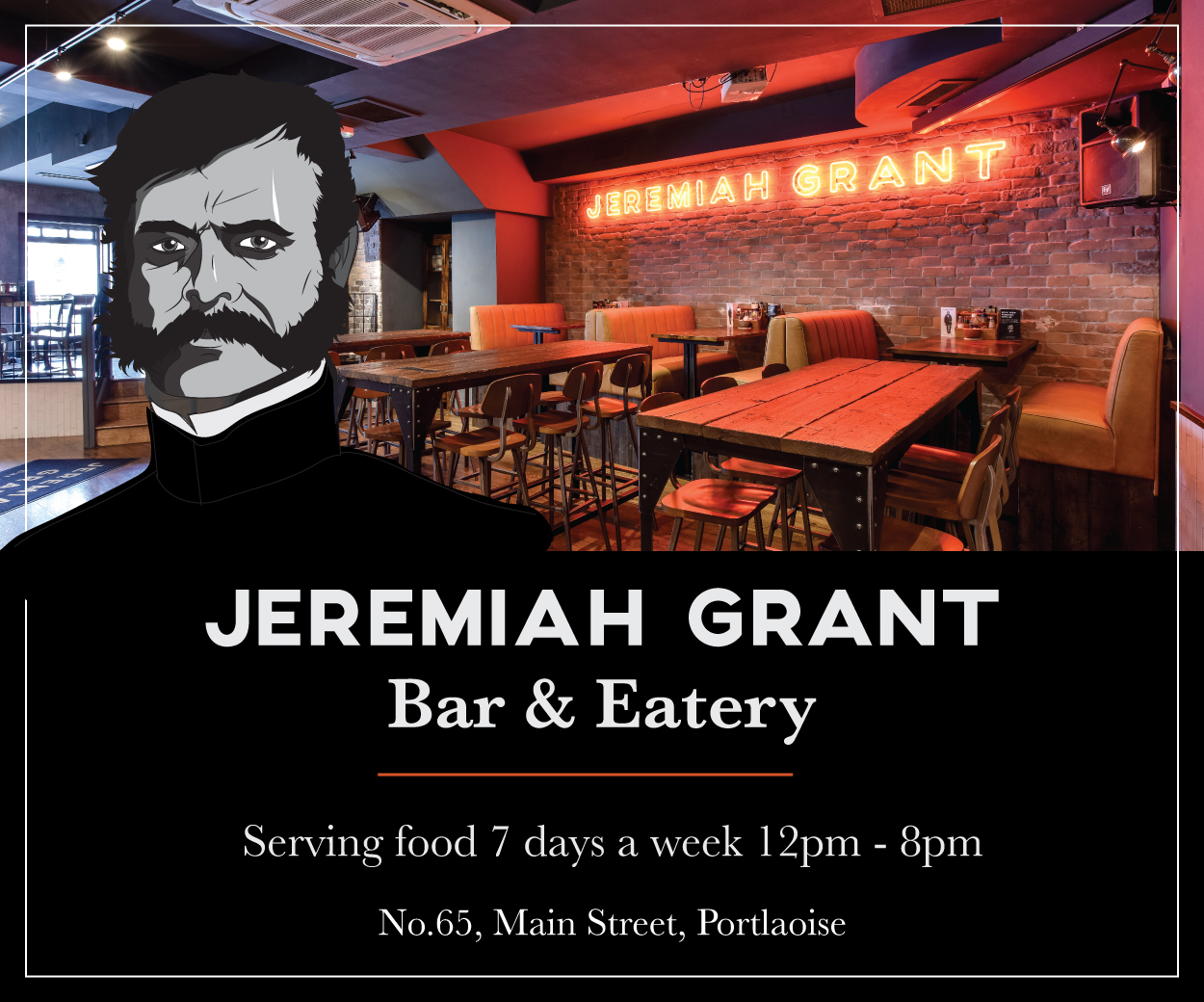 Typically enough for a party convention, the tone was one of optimism and defiance – and a stated goal was to increase their seats in Laois County Council which currently stands at seven.
Graiguecullen-Portarlington District
"You've one job to do – get Deirdre O'Connell-Hopkins elected in Portarlington," said Deputy Sean Fleming in his speech when referencing that area. "Paschal (McEvoy) and Padraig (Fleming) are big boys and well able to look after themselves. But the big job is to get the seat back in Portarlington.
"It's unusual for the people of Portarlington, Killenard and Ballybrittas to be voting with us in Laois for the local elections but in Kildare for the General Election. It was a silly re-drawing of the boundary but I hope we'll all be back together after the next boundary commission.
"But you've one job in that area in the Local Elections and that is to get Deirdre elected in Portarlington. Get out on the doorsteps early in the spring and work hard."
"We want three seats out of six," added Cllr Padraig Fleming, Sean's brother, in his speech. "We always had a councillor in Portarlington and we're going to work very hard to make that happen now again."
"I'm delighted to have Deirdre on board," said Cllr Paschal McEvoy. "She's a very able candidate and if we work hard we have every chance of winning three seats. I'm looking forward to getting the show on the road."
"The concept of community is very important," said Deirdre O'Connell-Hopkins in her speech. "I will stand up for what is right and challeng what is wrong. I'm honest, loyal and eager to make positive changes. I'm humbled and proud to have the support of the Portarlington cumann."
Deputy Fiona O'Loughlin – who represents Kildare South and the area of Laois now in that constituency – said she introduced Deirdre to politics "many years ago" in Ogra Fianna Fail in Rathangan. Praising the "quality of the councillors in Laois" she said that "local government is without doubt the wheel that keeps everything turning".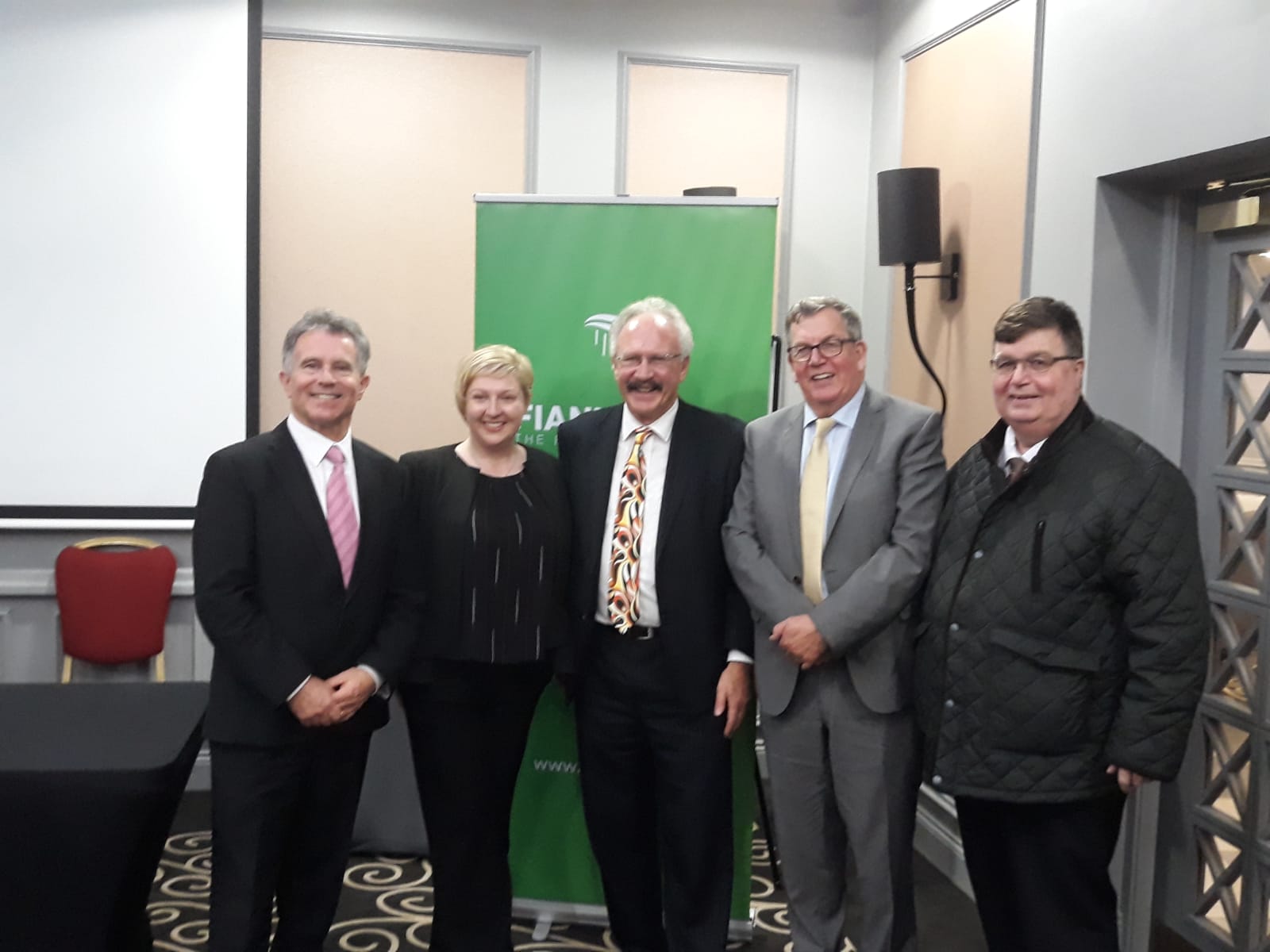 Borris-in-Ossory/Mountmellick District
One of the big talking points of the evening was Liam O'Neill's selection ahead of Sean Mortimer. The two were placed in the southern part of the Borris-in-Ossory/Mountmellick District with the former GAA president from Trumera seeing off Mortimer by 64 votes to 30.
"It's a great privilege to be your nomination," said O'Neill who has served at administrative level in the GAA at club, county, provincial and national level. He retired from his position as principal of the primary school in Trumera earlier this year.
"My first thoughts are for Sean. We have been friends for a long time and involved in the GAA for a long number of years. This campaign was carried out in a very friendly way and we both spoke highly of each other.
"My background is in the GAA but my future is Fianna Fail. I will give all the energy I can and will do my bit to ensure we get a third councillor in our region. I believe in what Fianna Fail stands for and am looking forward to being part of building a strong support in Laois. Hopefully we will return with an increased team."
"I'd be lying if I said I wasn't disappointed," said Sean Mortimer. "I want to thank my cumann in Killenure for backing me and I'd like to wish Liam well.
"I would urge everyone to row in behind the team and I hear people saying we should be aiming to get three elected – I say we fight to get four elected and bring Fianna Fail back to where it should be."
Declan Goode also briefed the attendance on his background. He explained that being a member of An Garda Siochana precluded him from being a member but that he was from a staunch political family and his father, who passed away in 2010, was "a red-roaring Fianna Fail man".
He recalled canvassing for Liam Hyland with Liam's son Padraig in his younger days before serving as Garda in Clontarf, Store Street and as SuperIntendant in Dublin Castle. He has a law degree, is qualified in Crisis, Event and Strategy Management and has served as chairman of Laois Comhaltas as well as being involved in Clonaslee Tidy Towns and various Vintage organisations.
Cllr Seamus McDonald added that he hoped the party would be able to win two more seats in Laois and that while the economy is picking up "the rural part of the county is still dragging behind".
Cllr Paddy Bracken added in his speech that the housing issue is the biggest crisis in the country and hit out at the government for their record in that area.
"Fianna Fail built houses for ordinary, working people," he said. "The government has gone away from that. People on a certain wage can't get on social list, can't get rent support but can't get a mortgage."
SEE ALSO – 'Huge potential in Portlaoise' says Supermac's owner Pat McDonagh
SEE ALSO – Madigan and Ormond added as Fianna Fail confirm General Election team