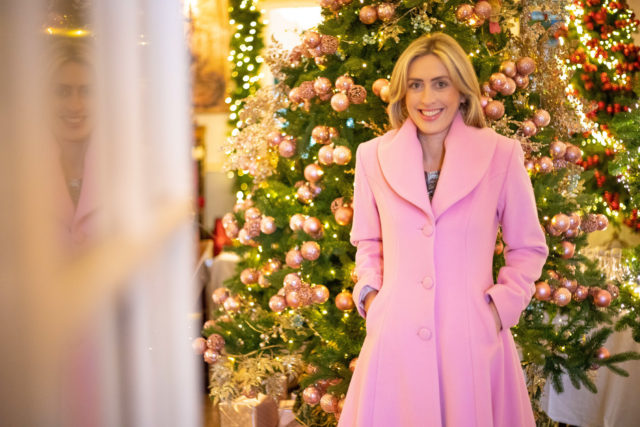 With know-how on gifts, fashion & all the glam for the festive season, we've enlisted some expert help on getting you through the Christmas with style and sophistication from our own local designer Heidi Higgins!
Spending hours alongside her diligent staff helping customers pick the perfect gift for their loved ones, Heidi Higgins is more than knowledgeable when it comes to getting kitted out for the Christmas season.
Heidi Higgins boutique in Portlaoise is, predictably, a hub of activity in the final days before Christmas.
With Christmas music and the murmur of shoppers downstairs serving as a soundtrack to the conversation, we sat down in Heidi Higgins' studio to talk all things festive and fabulous.
"A lot of our traffic in store is owed to gifting. We actually have a newly launched faux fur line of accessories that's been really exciting to work on and thanks to the diversity of the pieces available they're serving as fantastic Christmas gifts! It was a very different direction for us to take creatively so it's been heartening to see what a positive response it's garnered."
"When it comes to designing any of our collections it's important to imagine the person that will be wearing the piece so with that in mind I can certainly empathise with our customers downstairs, matching pieces with people on their Christmas list.
"We wanted our Faux Fur line to appeal to a wide range of personalities. Someone a little bit bolder would positively beam if they opened up one of our 'KAA' scarves or our 'Hulahoop' bags on Christmas morning as they are multi coloured and fun, while a quieter, more demure soul would sparkle in, say, one of our dainty 'Frenchie' berets.
"It all comes down to what speaks to you with what you know of your special someone in mind."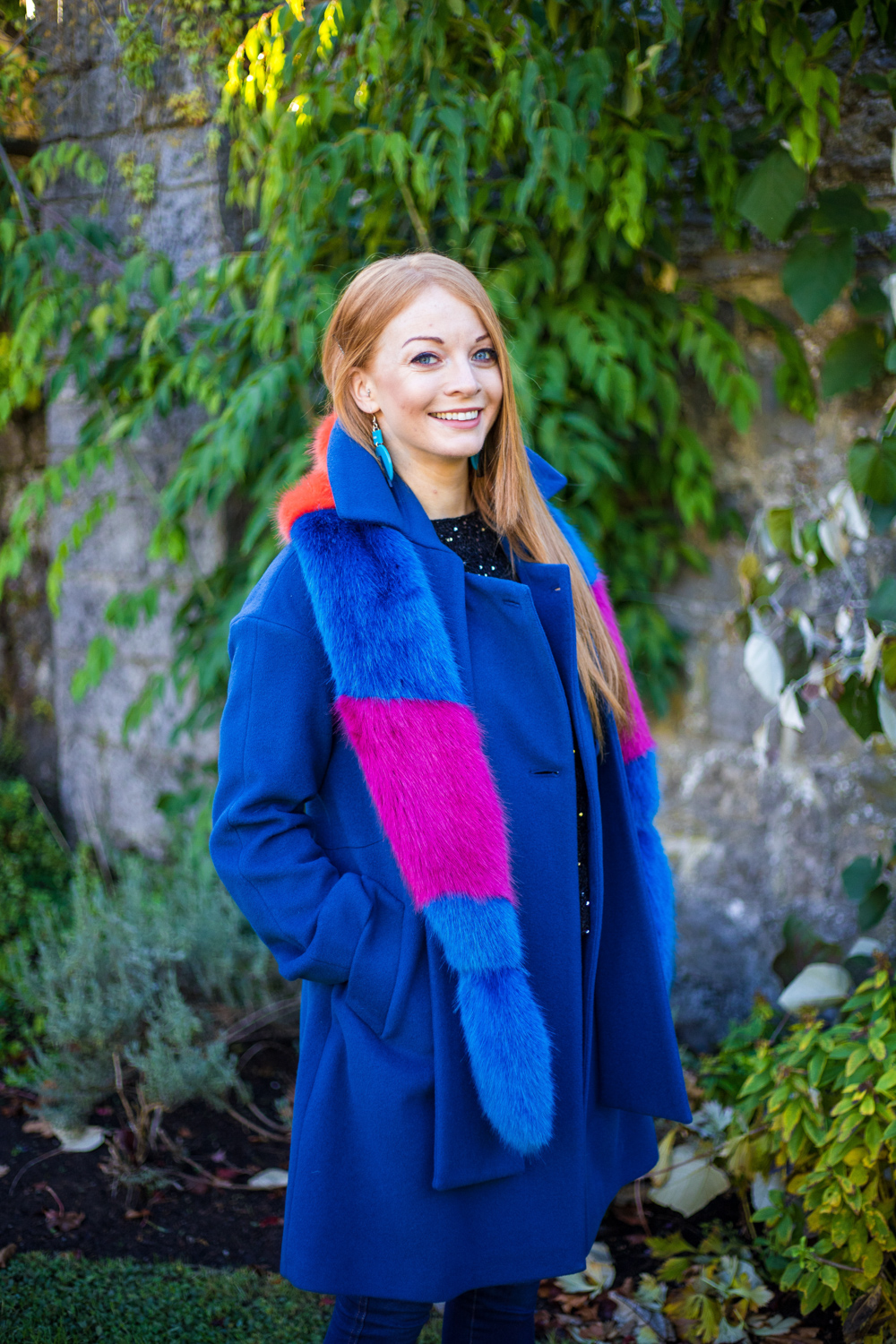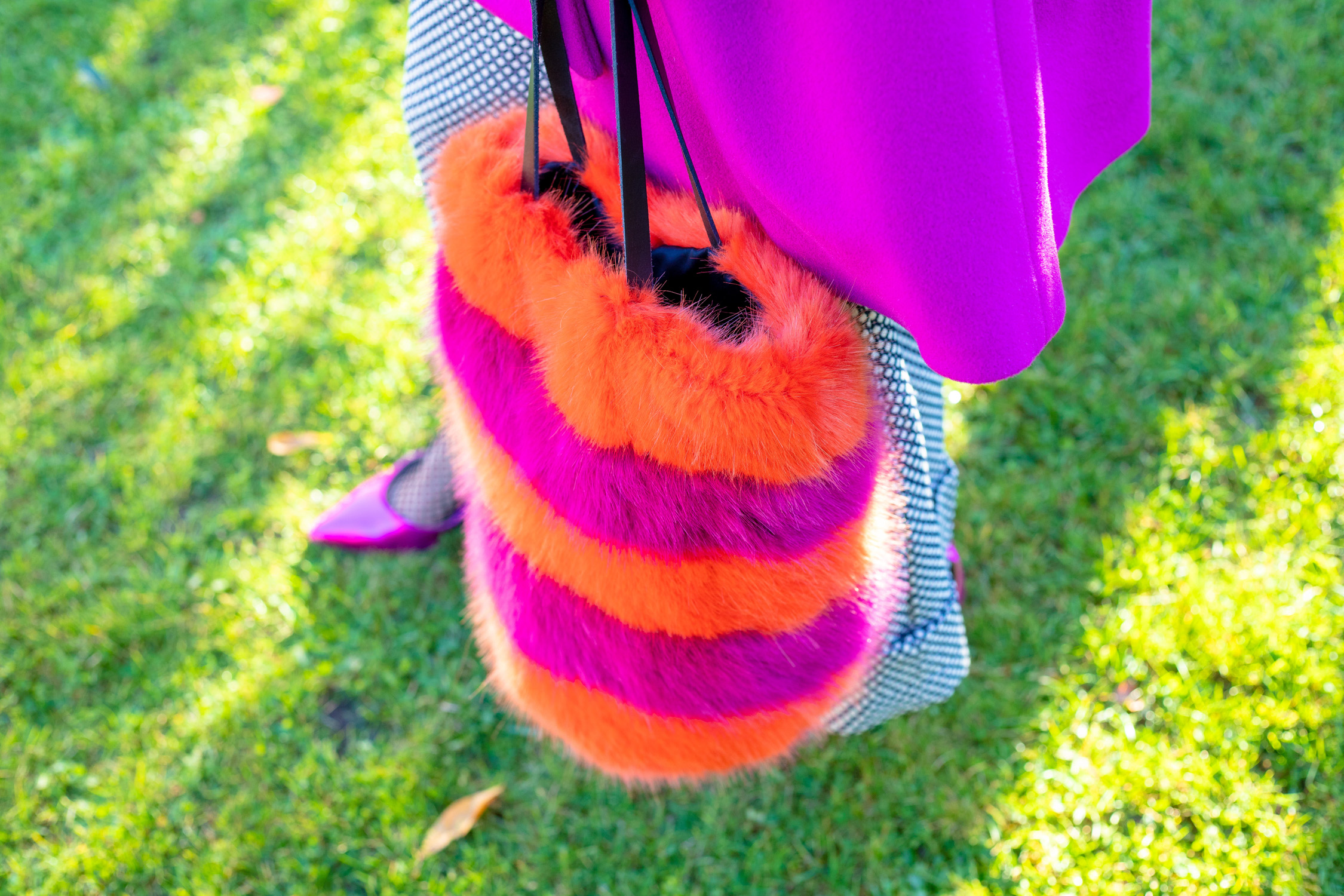 'Seasonal dressing tips? Well, I'd say the most obvious is have your classic winter coat at the ready. Apart from the obvious "you'll freeze without it," a coat isn't like a shirt or a pair of trousers; once the cold really hits you'll presumably be wearing your coat everyday so it's important to choose the right one.
When I think "investment piece," for me a good coat is the first thing that comes to mind because it's the item in your wardrobe you will get the most wear out of.
This is probably the reason the girls downstairs have dubbed our Daphne coat "the ten-year coat," because they've been carefully engineered to be totally timeless. Reinvent your look from one event to the next and keep your investment pieces working hard. "Invest today, love forever" is definitely our motto when it comes to designing coats.'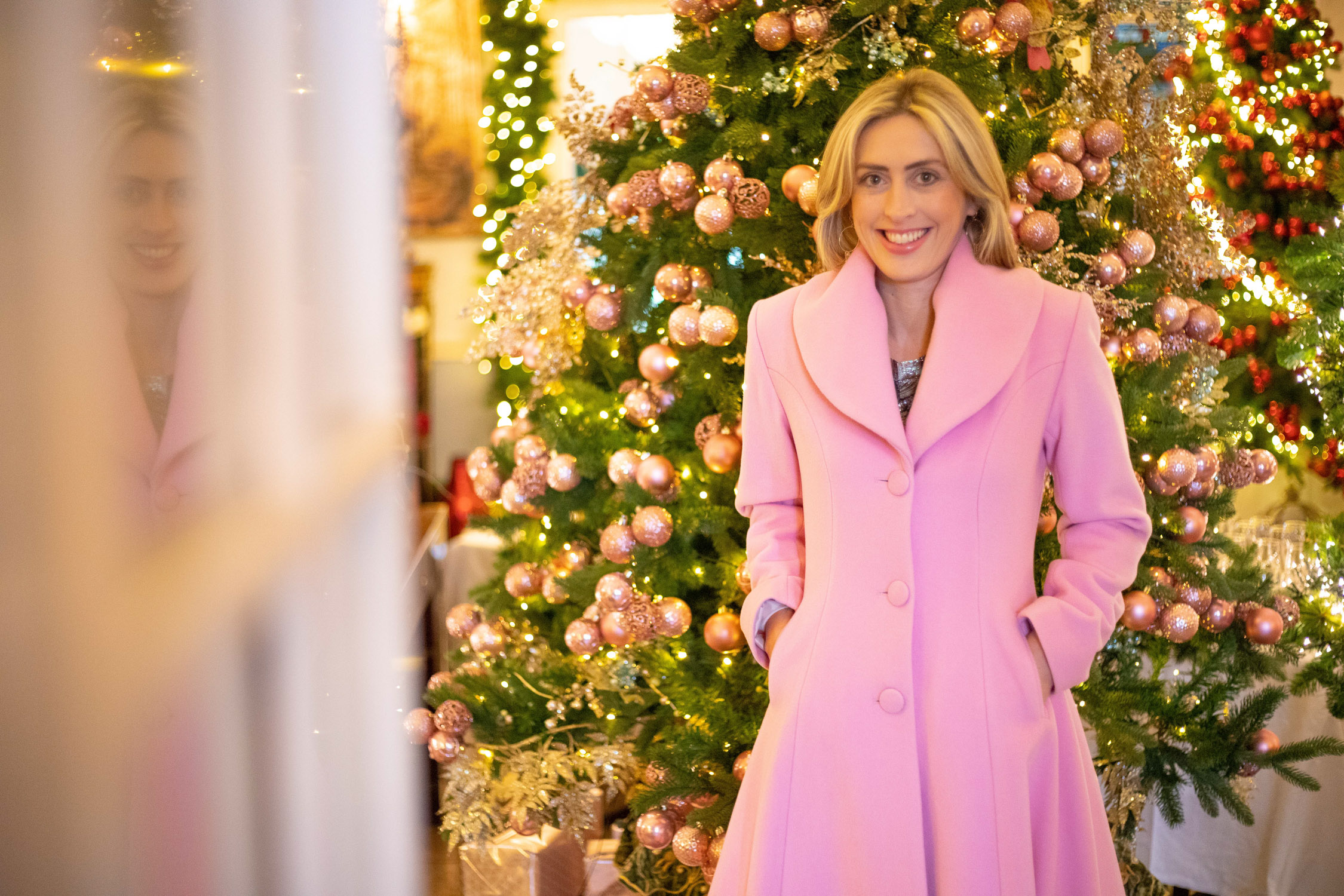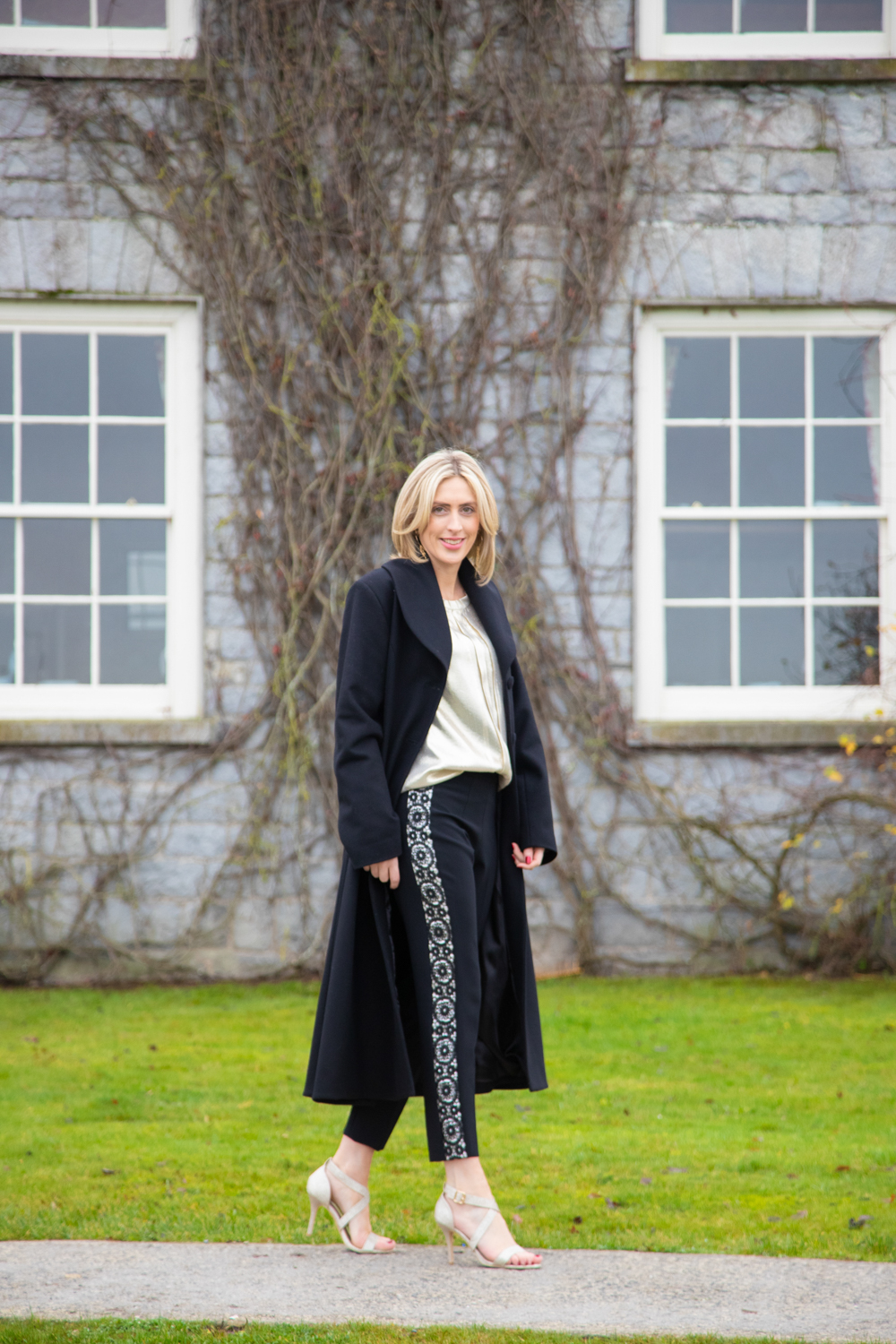 'Any other advice I'd give would be to not be afraid of a little glitz. It's the time of year when you have the most licence to really sparkle so seize your opportunity!
It's a great way of giving you a little boost confidence wise. There's a certain anonymity in dressing in quiet colours but when you put yourself out there with a shock of pink or a little bit of sparkle people will always respond with a smile or a compliment – you're starting the conversation!'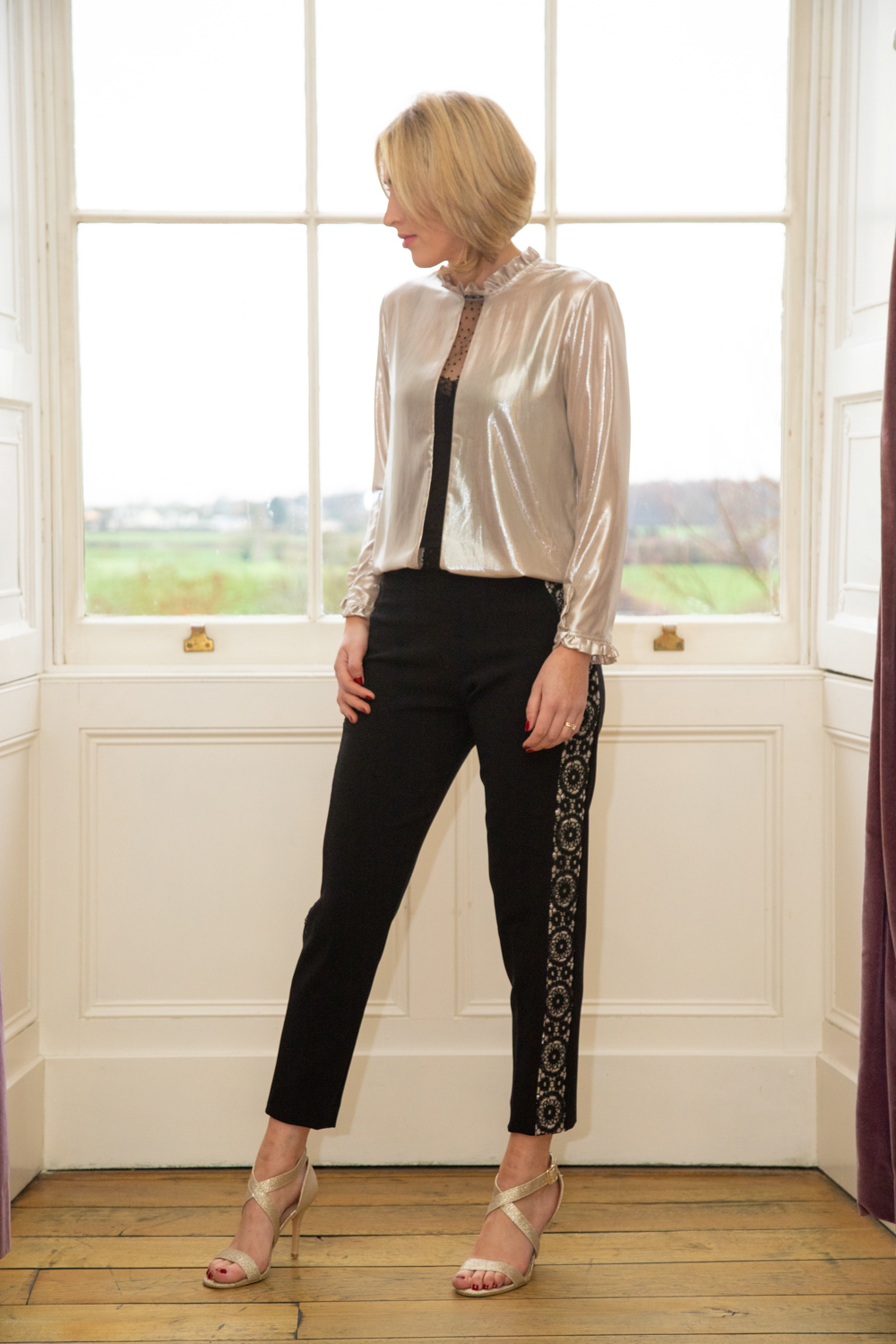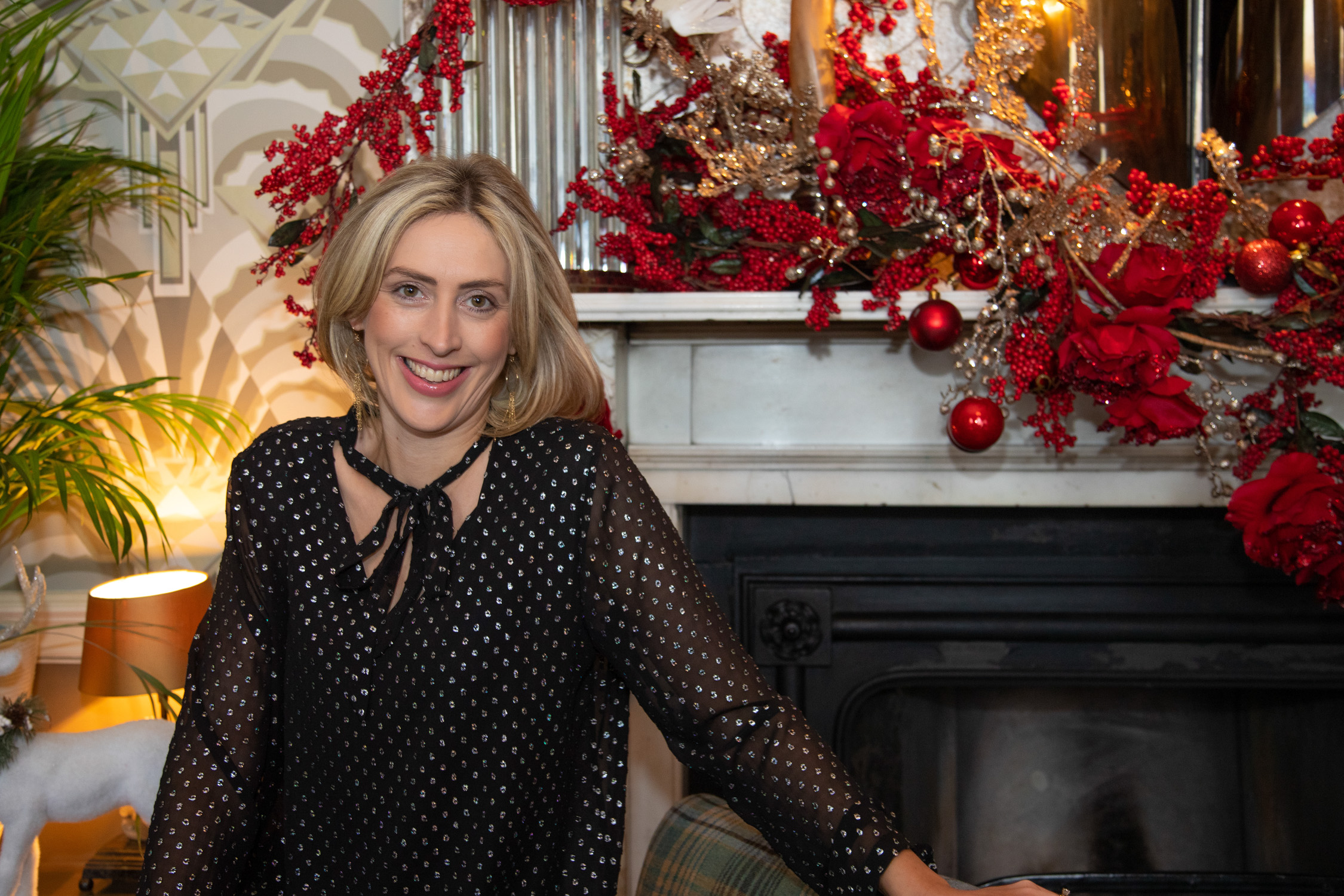 'The last, most crucial Christmas style tenet would probably be wearing something red! Add a splash of colour to the proceedings with the season's key colour. It's practically tradition!'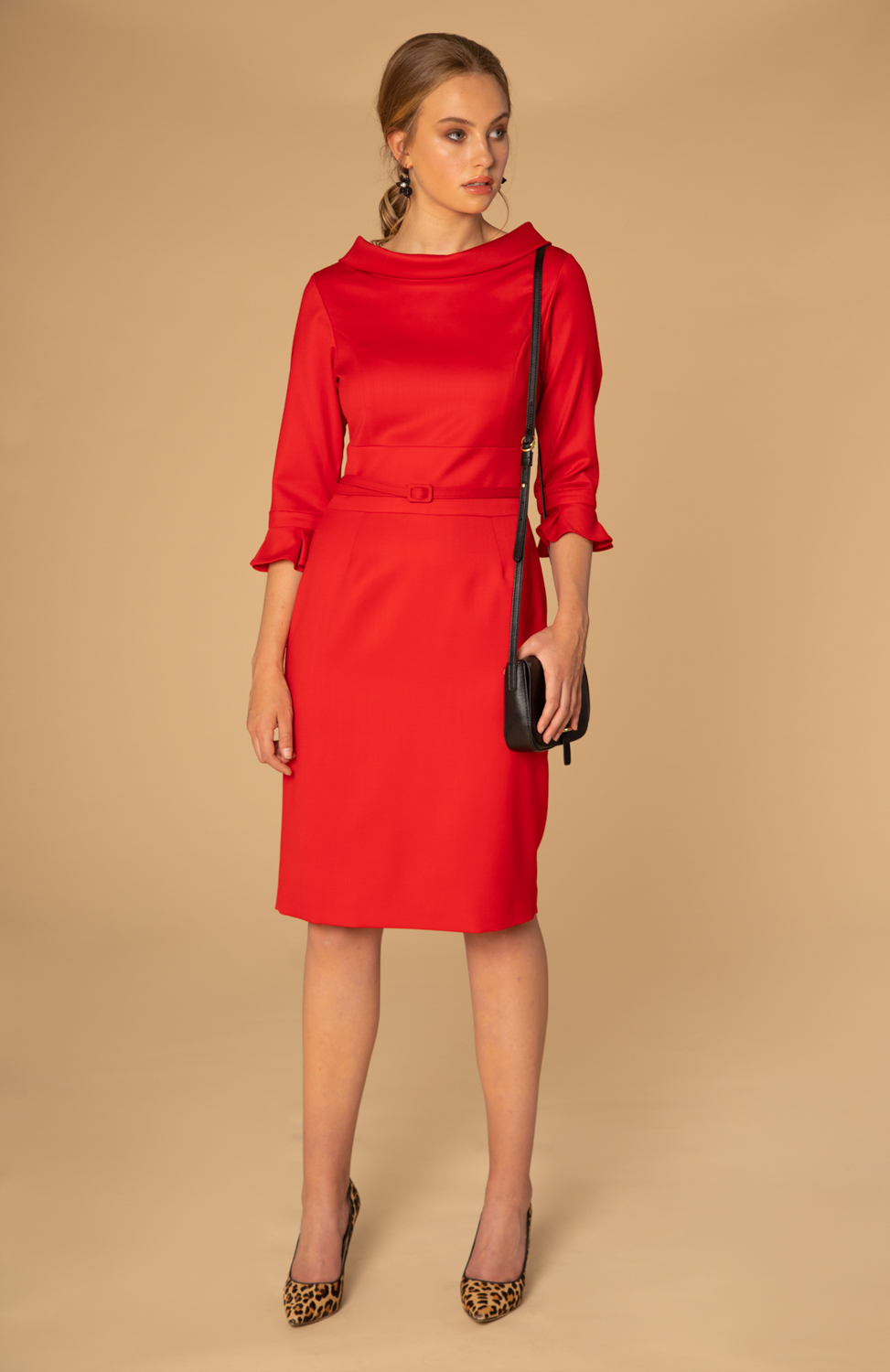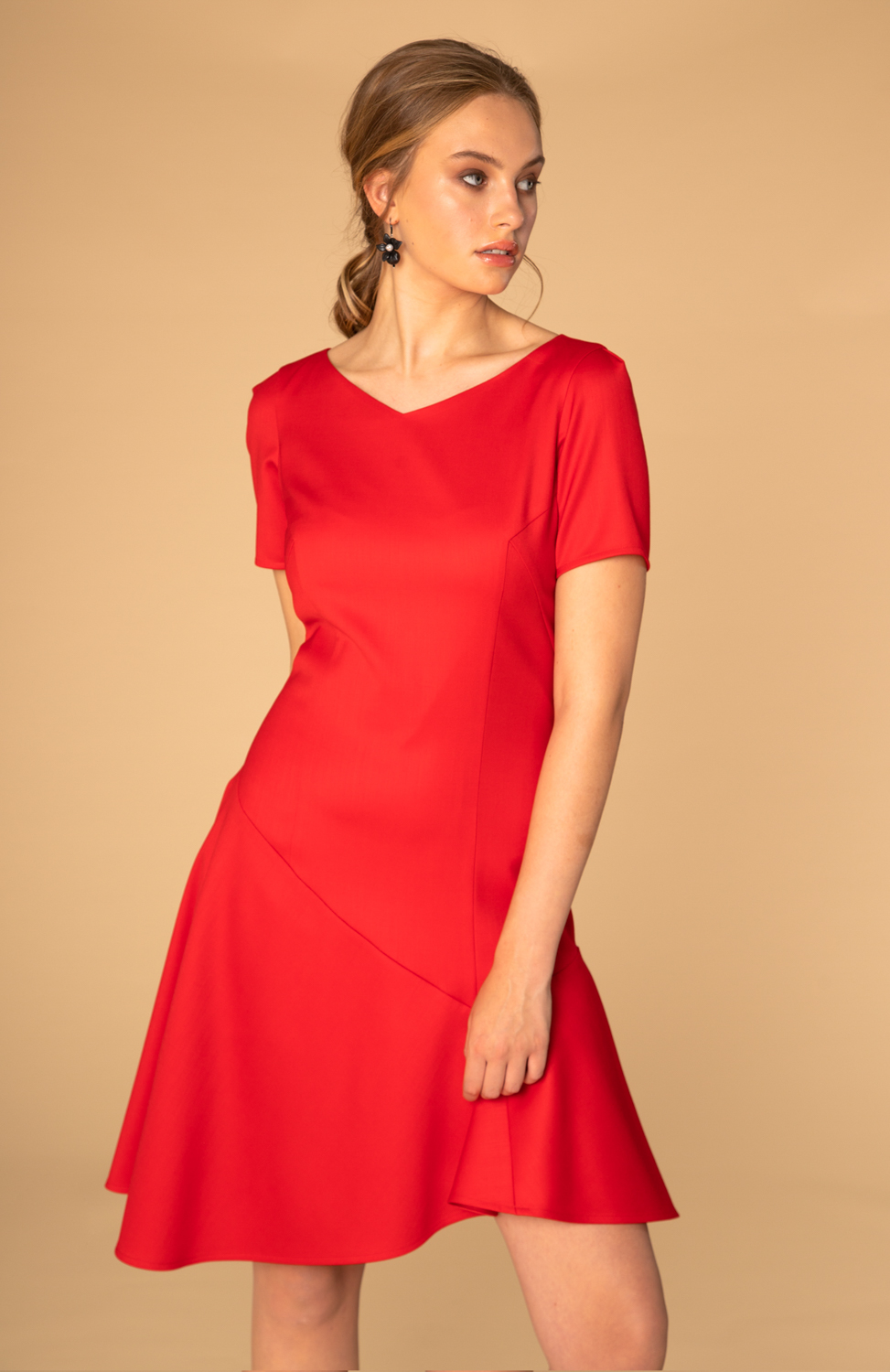 Heidi's collection is available to shop both in store in 42.Grattan Street, Portlaoise and online at www.heidihiggins.com
SEE ALSO – Heidi Higgins tells her story to Women in Business event in Portlaoise