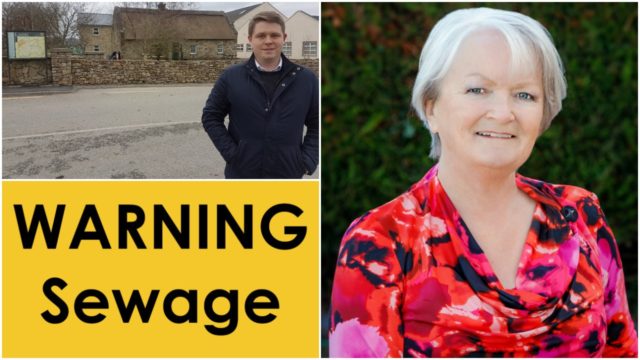 It is less than three months until the Elections and our fifth Election Diary is now here.
We look at the latest political pieces as the countdown continues to this year's Local Elections.
Sewage problem in Ballybrittas and Graigueaverne
The residents in Ballybrittas and Graigueaverne are very annoyed and frustrated that it is taking so long for Laois County Council to take in charge the pumping station in Ballybrittas – Councillor Tom Mulhall says.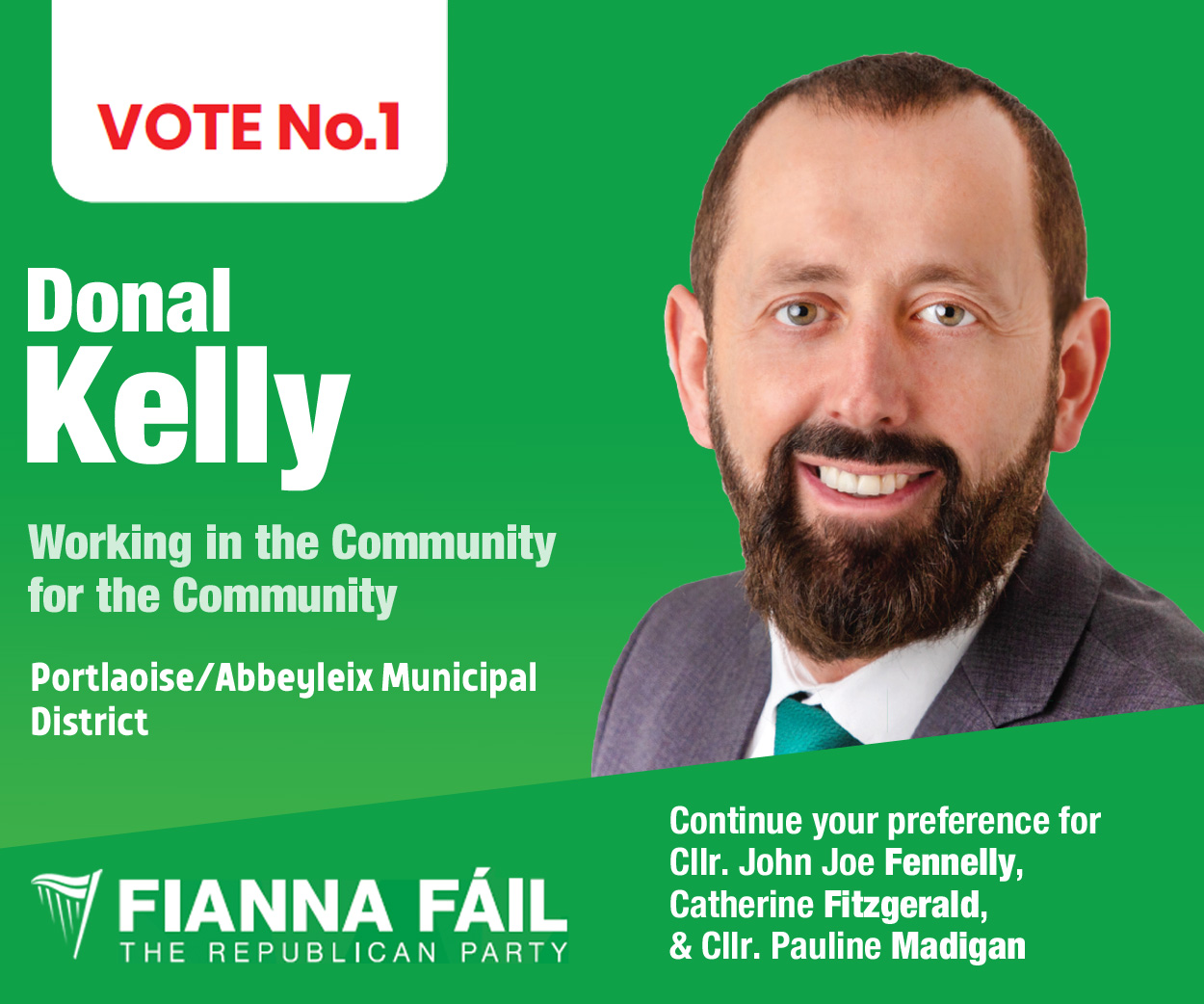 The Fine Gael councillor says that no further development can take place in the village until the issue is resolved.
He said: "This is a residential development in Graigueaverne.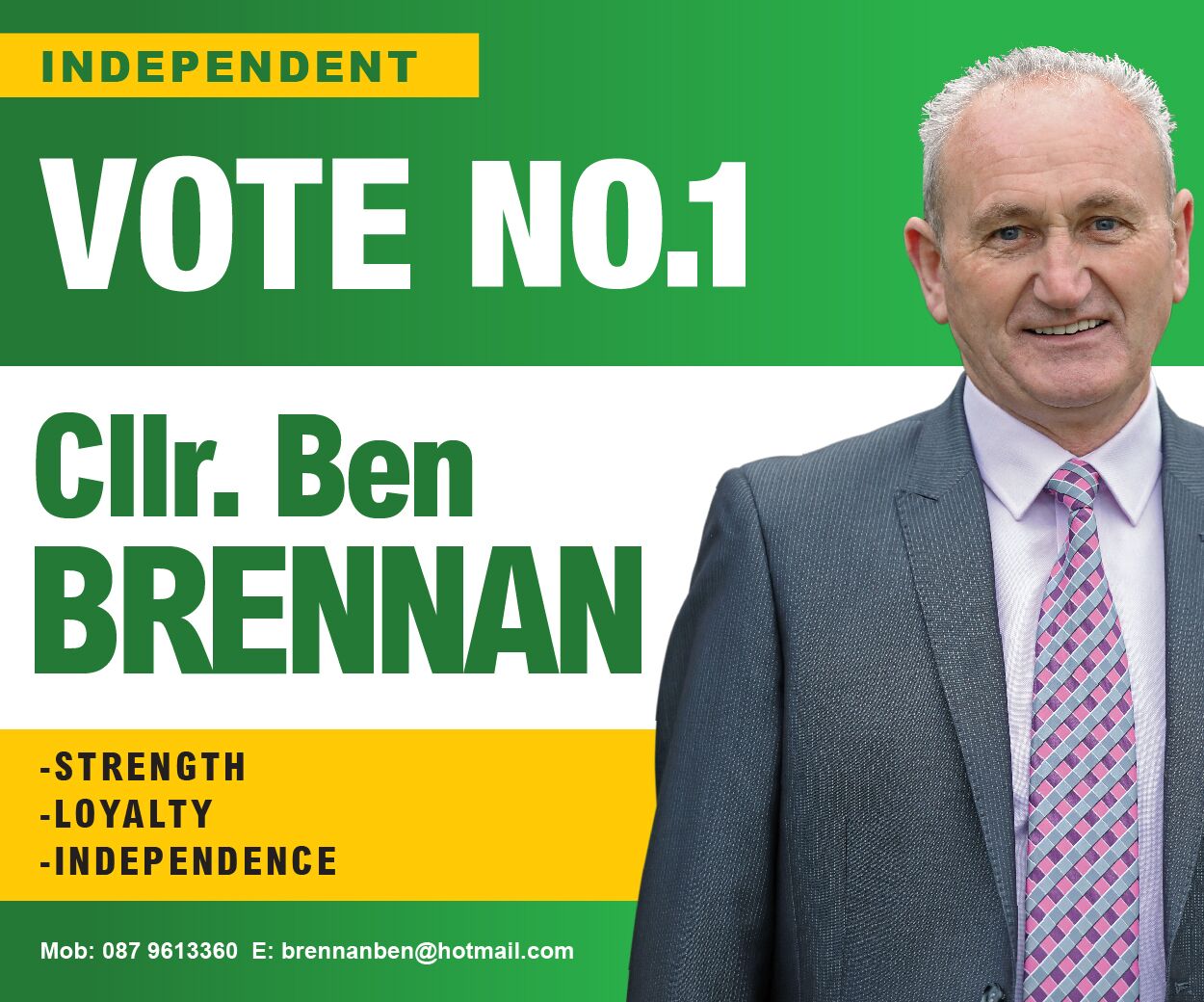 "One of the developers put a pumping station in place, constructed a high capacity system that pumped the sewage to Portarlington.
"However, there seems to be an ongoing dispute between Laois County Council and the developer of the pumping station and as a result, there is no maintenance being carried out on the pumps.
"I attended a meeting last Friday with the residents and i could see frustration and annoyance.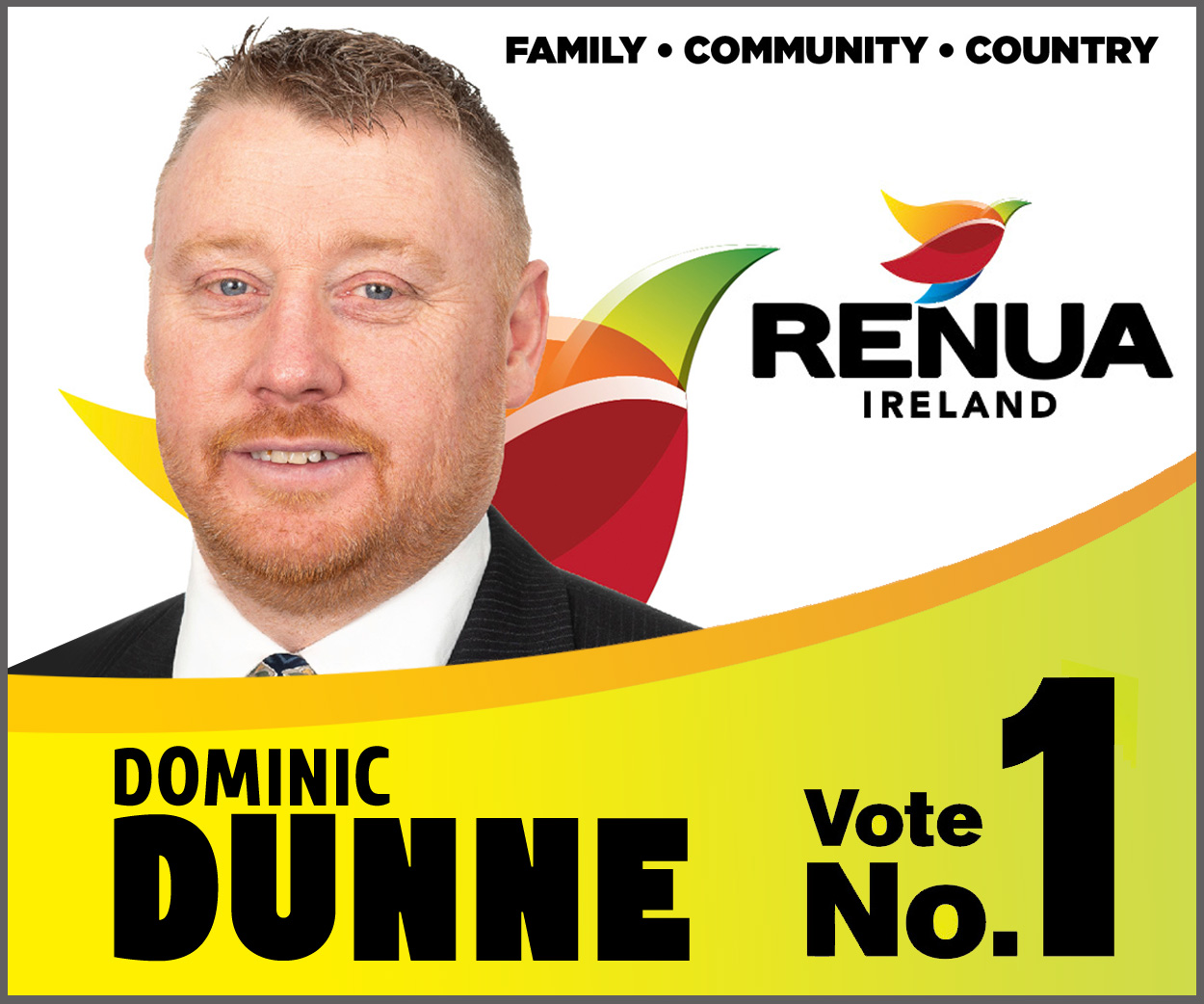 "The residents in the older part of Ballybrittas can not apply to water services, Laois County Council or Irish Water for a connection until the pumping station is taken in charge by the council
"There will also be no further development in the village until there is a solution to this issue."
---
Community groups in Laois encouraged to make applications for CLÁR funding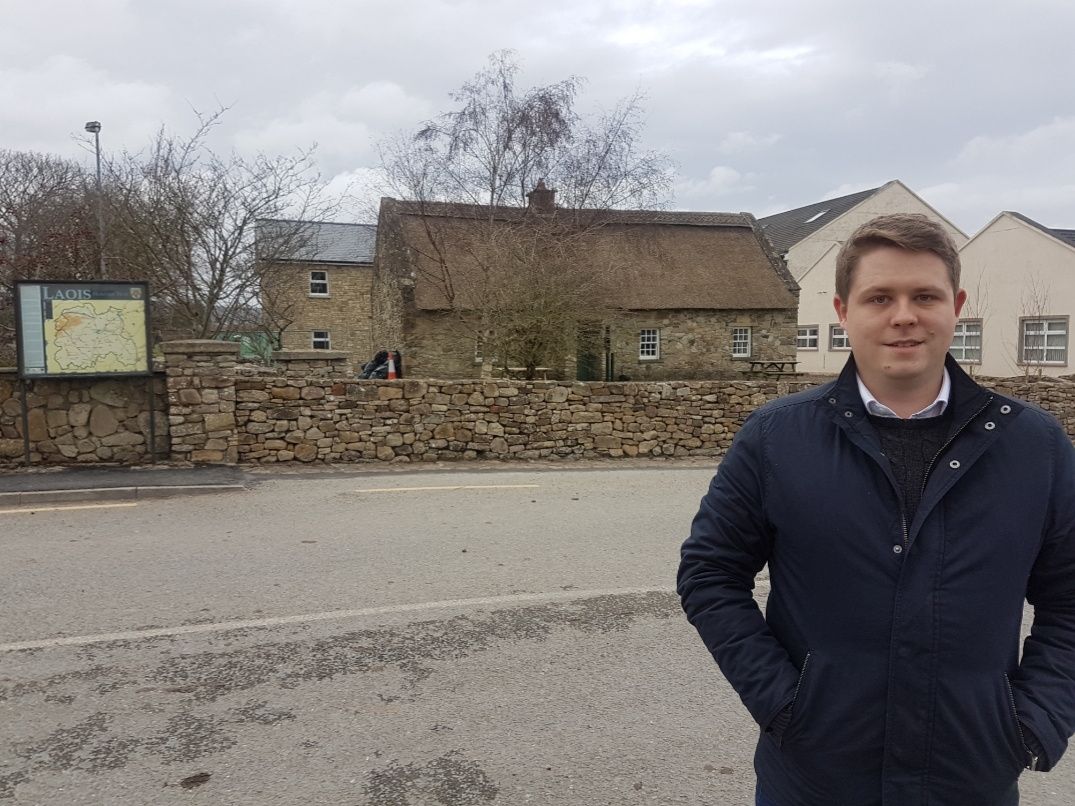 Fine Gael Local Election Candidate Conor Bergin has encouraged community groups to make applications to Laois County Council for the 2019 CLÁR programme.
CLÁR provides funding for small scale infrastructural projects in rural areas that have suffered significant levels of population decline.
The measures being funded under the 2019 CLÁR programme are:
Measure 1: Support for Schools/Community Safety measures
Measure 2: Play Areas (including Multi-Use Games Areas)
Measure 3: Community Wellbeing Supports (new in 2019), comprising:
• First Response Support
• Mobility and Cancer Care Transport
• Sensory Gardens
Mr Bergin said: "I am encouraging community groups in the Borris-In-Ossory/Mountmellick Municipal District to submit proposals to Laois County Council and the Department of Rural & Community Development for consideration under the CLÁR programme 2019. The deadline for applications is 25th April 2019.
"Last year in 2018, my Fine Gael colleague Minister Michael Ring, working with local Fine Gael TD for Laois/Offaly Minister Charlie Flanagan, allocated €508,313 to community projects in Laois through CLÁR including safety upgrade measures for National Schools in Camross, Clough, Killadooley, Ballaghmore (Gaelscoil) and Paddock in the Borris-In-Ossory/Mountmellick Municipal District, amongst others.
"Minister Ring is making funding available again this year for initiatives to improve safety near schools including traffic calming measures; and for playgrounds, play areas, (including Multi-Use Games Areas) and other community facilities."
Full details of the CLÁR programme will be issued to the Local Authorities and other relevant organisations in the coming days.
---
Cllr Mary Sweeney calls on Laois's top tourist attractions to Go Green this St Patrick's Day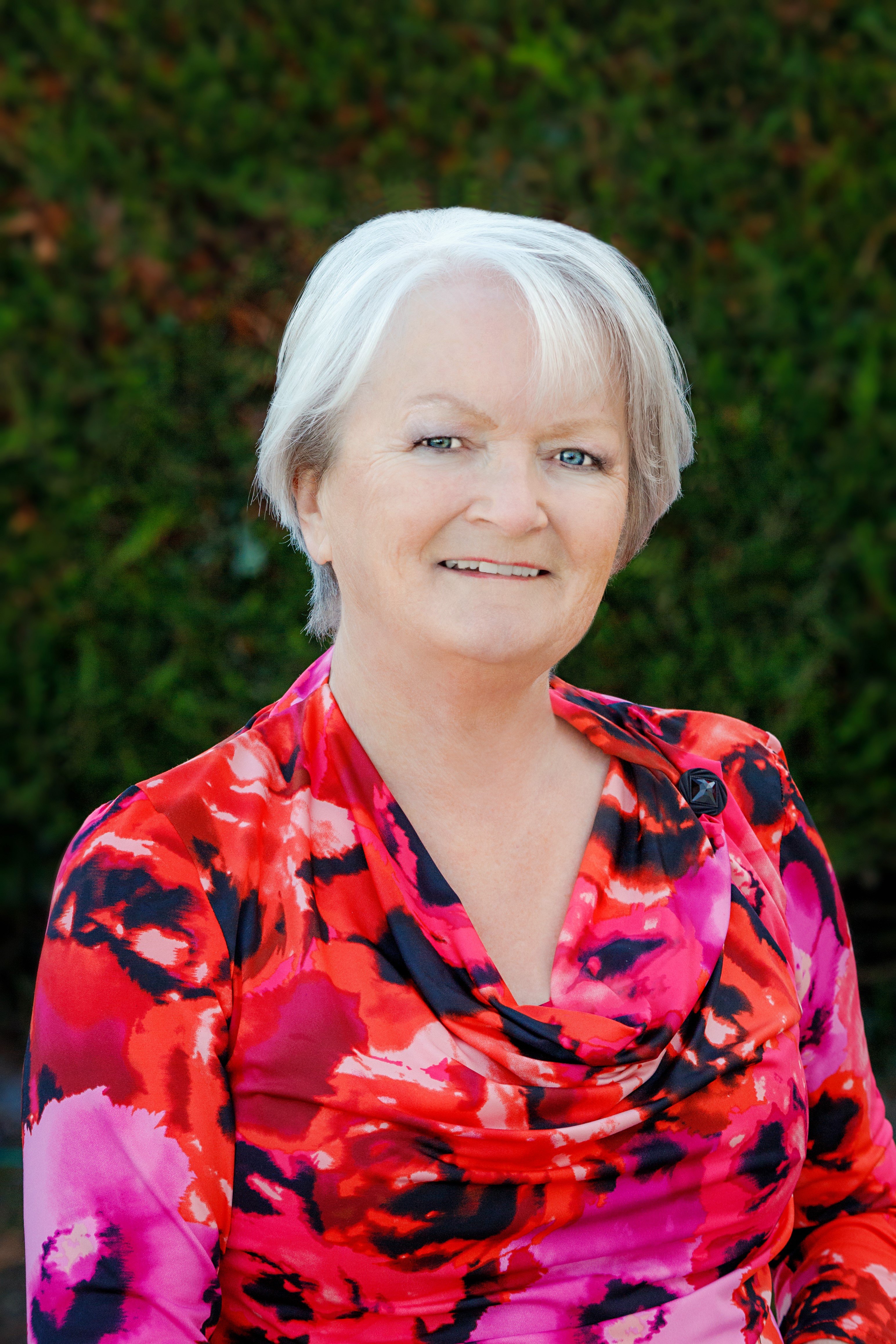 With less than one week to go until landmarks around the country and globally turn green for St Patrick's Day, Cllr Mary Sweeney is hoping Laois' top tourist attractions and heritage sites will follow suit and turn green.
"At the Laois County Council meeting in January, I put forward a proposal that Laois should replicate the Tourism Ireland Global Greening initiative and light up cultural and historical sites in Laois for St Patrick's Day.
"I'm delighted to say that Laois County Council Offices in Portlaoise and Abbeyleix Library will replicate the Tourism Ireland Global Greening Initiative and light up its buildings, and I hope that sites like the Rock of Dunamaise, Round Tower in Timahoe and Emo Court will also follow suit."
It has been 10 years since the global greening campaign was launched and it has gone from strength to strength every year since then, with around 360 sites in at least 51 different countries set to take part for St Patrick's 2019.
Some 42 sites around Poland have signed up to take part in Tourism Ireland's Global Greening 2019 – reinforcing the strong connection between Poland and Ireland.
Cllr Mary Sweeney concludes: "This would be good for tourism locally and an opportunity to promote our beautiful County.
"It is always remarked that Laois is so accessible but we should continue to promote it to tourists at every possible opportunity.
"I call on the relevant Authorities to come together to ensure that all tourism and heritage sites in Laois will go green for 2019 and beyond."
SEE ALSO – Carlow football coach launches stunning attack on Laois pundit