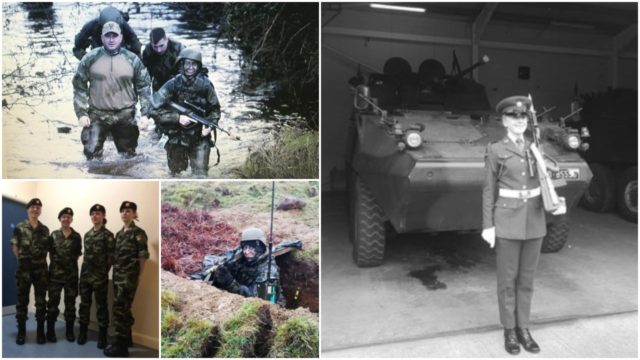 Even though the number of women in the Defence Forces has risen over the years, there is still the perception that it is a man's world.
Laois woman and trooper Casey Conroy wants to diminish this perception, and show that women can get down and dirty with the best of them – and receive recruit of the year for it.
Rosenallis woman Casey would openly state that she is both, 'a tomboy and a girly girl' and spoke about how she was inspired to join the Defence Forces last year.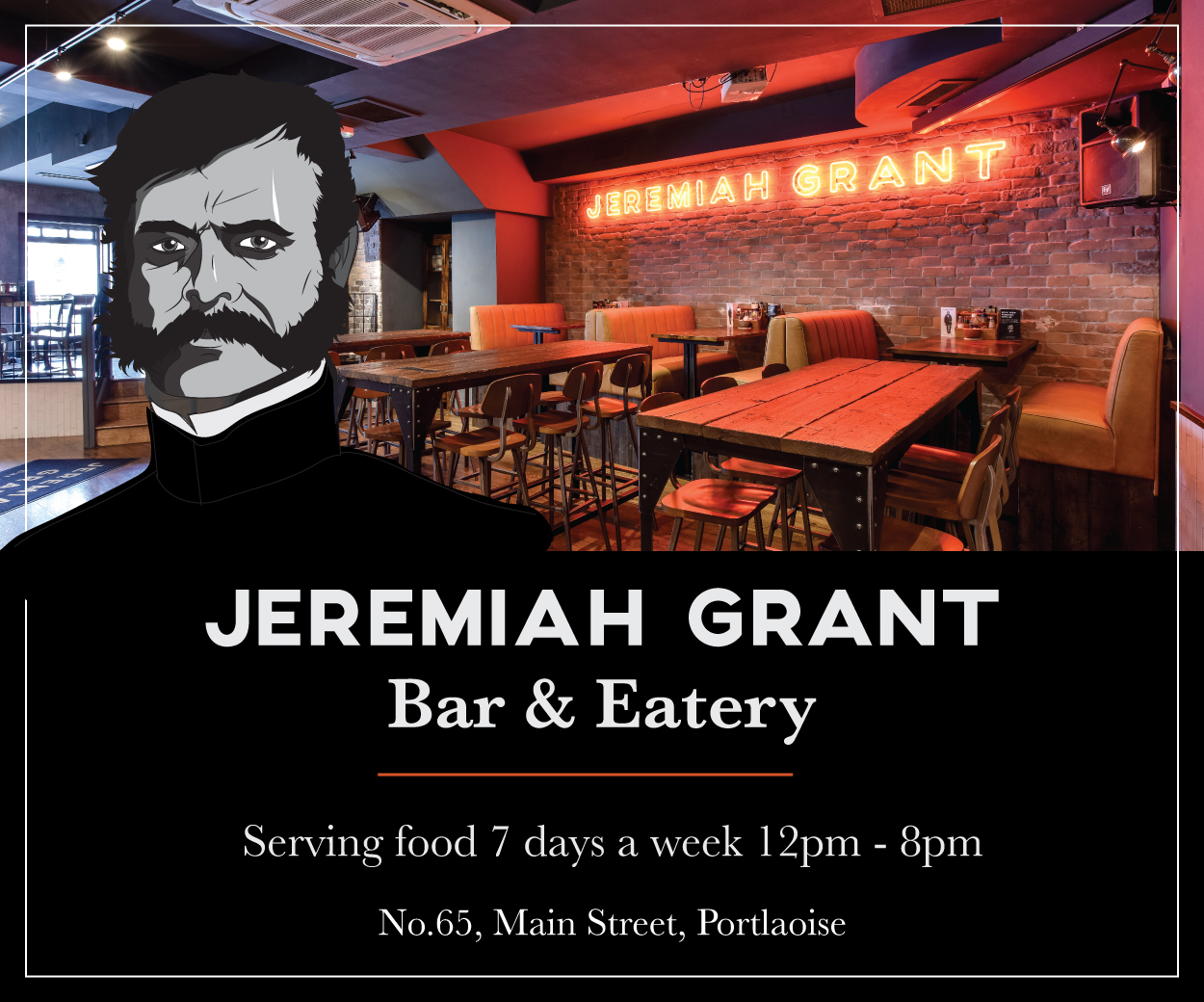 "I was inspired to go for the army in my late teens, ever since leaving school I had always tried to set myself new challenges.
"One day an ad popped up on social media of Valerie Cole's Defence Forces recruitment campaign video.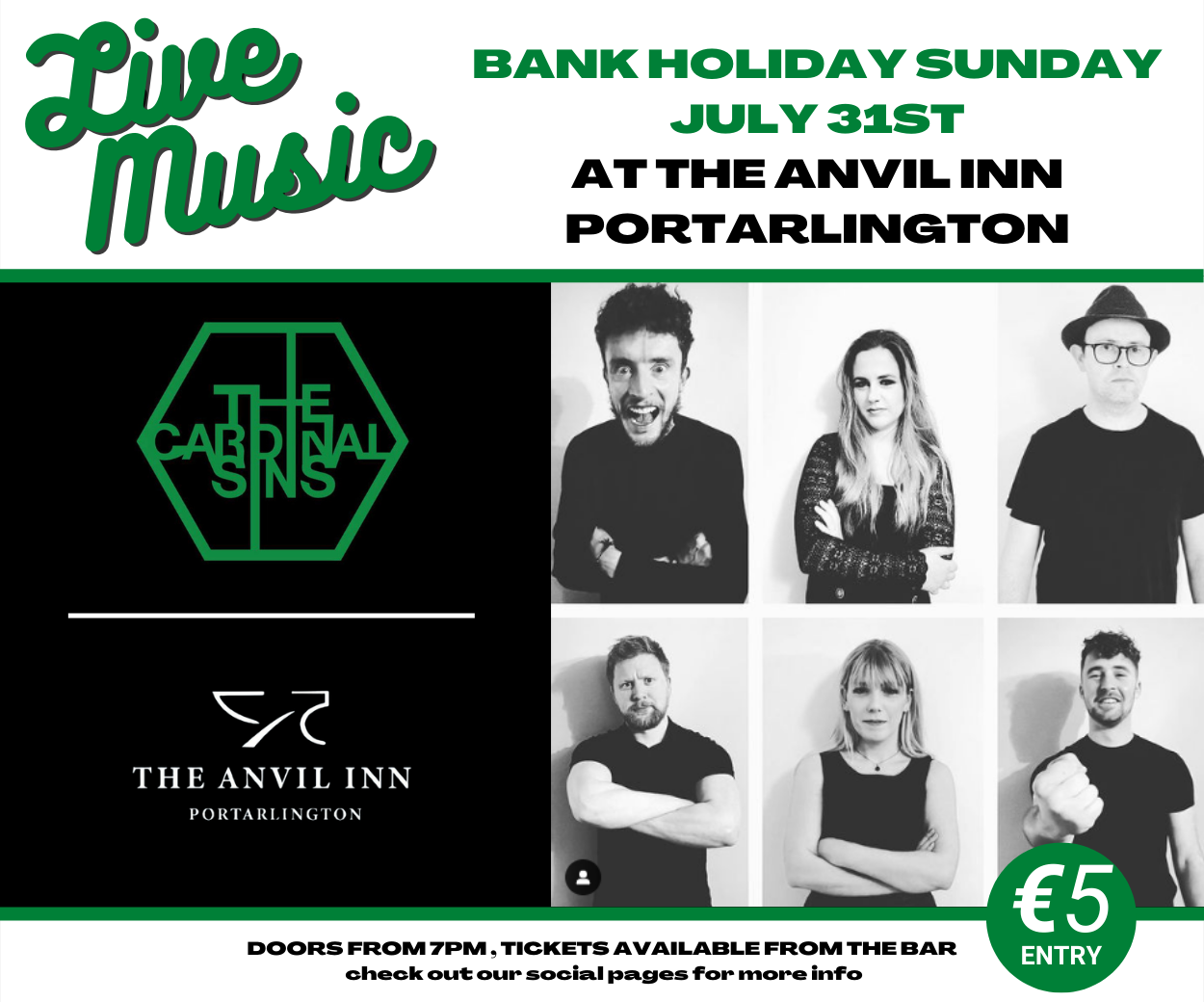 "This video inspired me because likewise in the video it said, 'You've trained your whole life for this job'.
"From that I took from it as, 'Yes I have trained my whole life for this career path' from  playing for O'Moores Camogie club, Sarsfields Football and Laois Camogie.
"I wanted to be an independent strong willed woman, I wanted to challenge myself, I wanted to be as good as the boys. I wanted to be that role model for some young girl/boy to look up to and say 'yes I can'.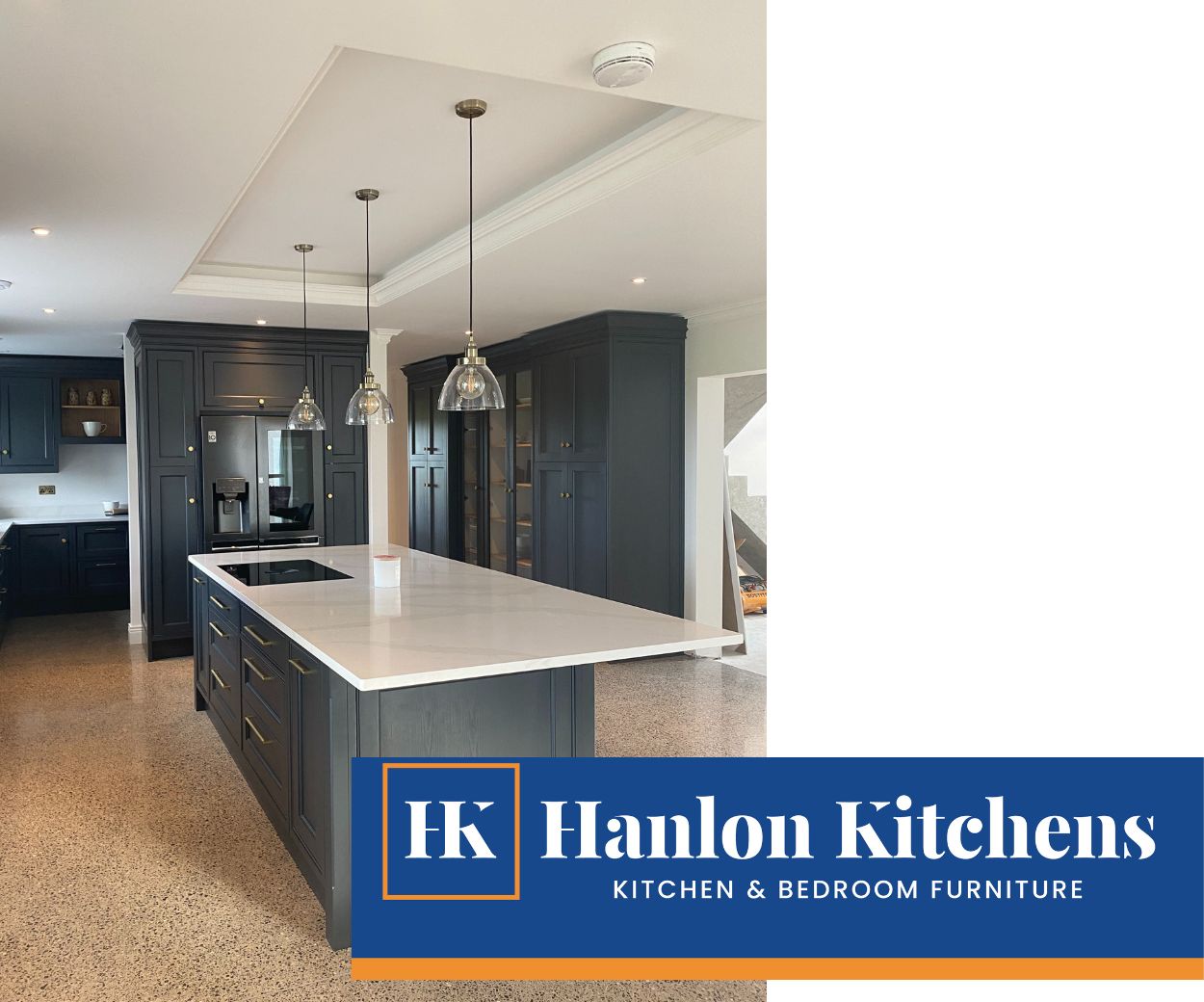 "Whilst it had always been in my head in my late teens to go for it, there was always something stopping me. In 2017 I suffered badly with mental health problems as a result of being bullied.
"I spent that whole year trying to get myself back to the person I was before it all happened, by the end of 2017 I had reached my goal but now I knew I wanted more for myself and I wanted to go pursue my career in the army."
Casey applied to the Defence Forces just after Christmas of 2017 and by April had her processing in. She started her training on November 5, 2018.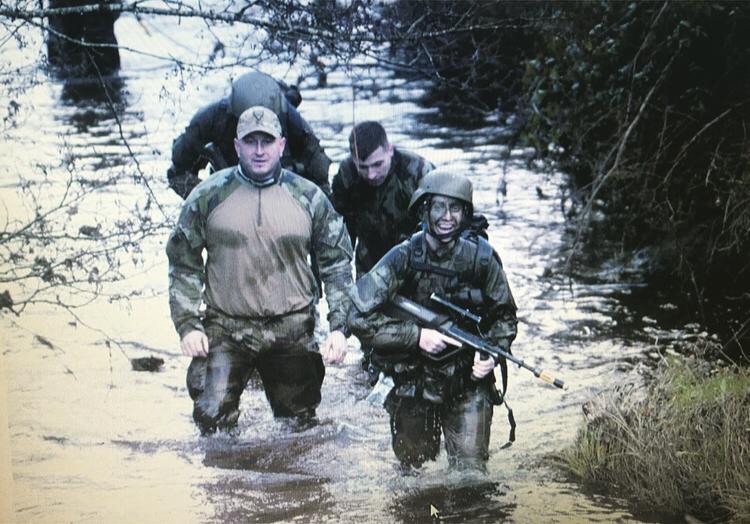 The first stage of training at the Curragh is considered to be extremely tough, both physically and mentally. However Casey loved the discipline as it allowed her to concentrate purely on her set goal.
"Training altogether consisted of 15 weeks, of which we were kept in for the first seven weeks with no leave home.
"This worked out to be a very positive thing as it meant us being able to purely concentrate on the goals in which Sgt Stevie Doyle has put in place for us on day one when briefing us with our families.
"As a result of this we ended up being one of the strongest if not the strongest recruit platoon to pass out in Ireland with a number of 38 people passing out, 1 gunner, 11 Troopers and 26 Privates.
Joining Casey in the Curragh from Laois was Portlaoise native Noel Delaney.
"Noel was the only other Laois person to pass out with me, he was one of the strongest recruits throughout training.
"Delaney was one of the people that helped get me through training with his bubbly personality, never having a bad thing to say about anything or anyone and not to forget his massive smile which would light you up on the hardest of days. His future is very bright in the Defence Forces."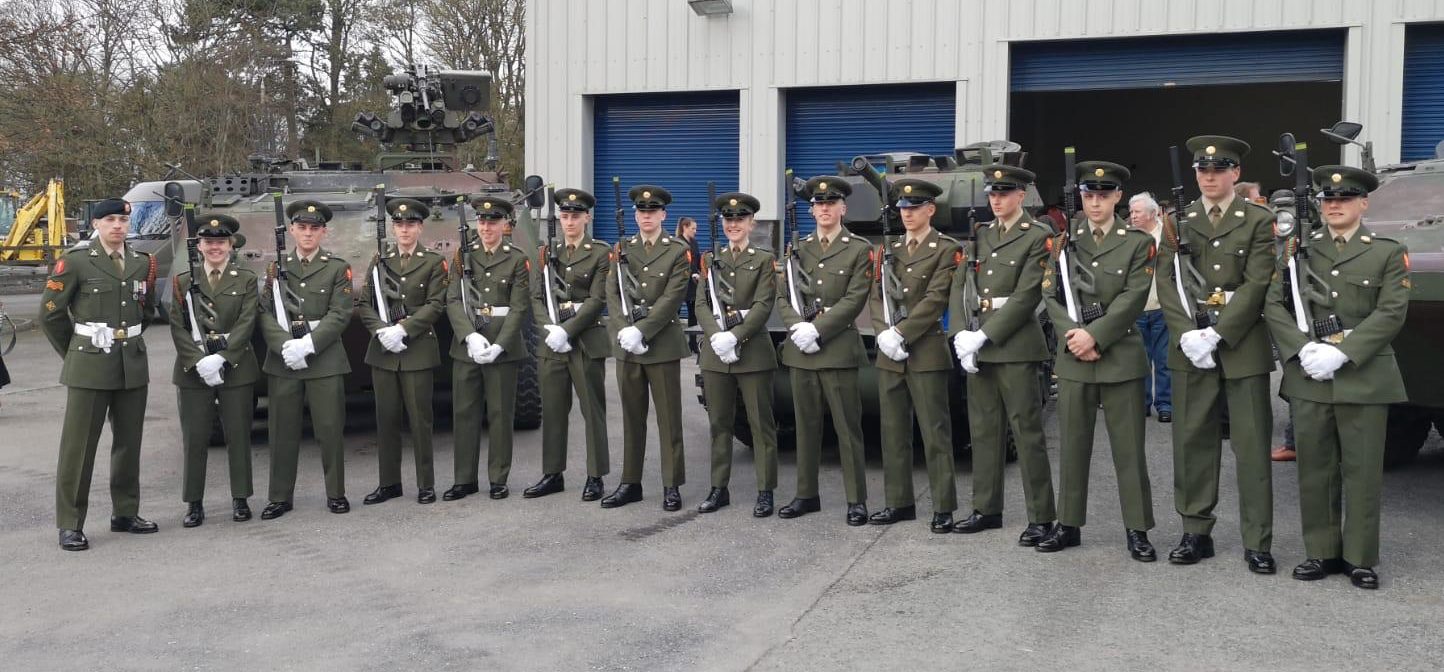 While Casey relished the challenge, it didn't come without difficulties over the 15 weeks.
Casey was one of only training women training, along with Trooper Chloe Farrell, Private Grace Mulhall and Private Elizabeth Dunne. Seven dwindled to four after week one of training, as Farrell, Mulhall, Dunne and Conroy remained.
"The training was hard, very hard, trying to maintain the commitment in the first two weeks was extremely hard because at that point it was all about getting into the routine of Army life.
"I personally had said to myself before recruit training had started that no matter how hard training got I was always going to push myself to the extreme and give 100% in all of my PT's and battle PT's. Looking back at the training now I can happily say I did just that.
"The toughest part of training was definitely the ground phase- the hardest two weeks of my life. The first week was physically extremely hard with a massive battle PT at the beginning of the week, followed by a lot of tactical training for the remainder of the week.
"The second week was one of the hardest weeks mentally as we had to sleep out side under bivies (a makeshift tent cover) for night one and two.
"Then on day three we had to dig our own trench which we then slept in, keeping in mind this training took place at the end of January, so you can only imagine how cold it was.
"To top off this week we then had to walk home from Dunlavin Graveyard back to the Curragh (18.6km) on the Friday with about 55 pound, give or take depending on if you were carrying anything extra it could have been even more.
"The walk from Dunlavin is a memory I'll cherish forever. When we crossed that finish line, yes we were broke up – but at the same time we've never felt so physically and mentally strong, we felt invincible.
"Both weeks were a massive success. While we were going through all of this so were the team of people over us; the Corporals, Sgt and LT all got stuck in, it was a great thing to see happen and it made the experiences even more enjoyable.
"One training in particular put it all into context that yes, although it is tough, it can be tough and enjoyable too.
We were woken one morning at half four in the morning to go out and run.
"The funny thing about this though was for our warm up they pulled out speakers and blasted out the song Thunderstruck by AC/DC, for every time the word 'thunder' is said in the song we had to get down and do a burpee jump.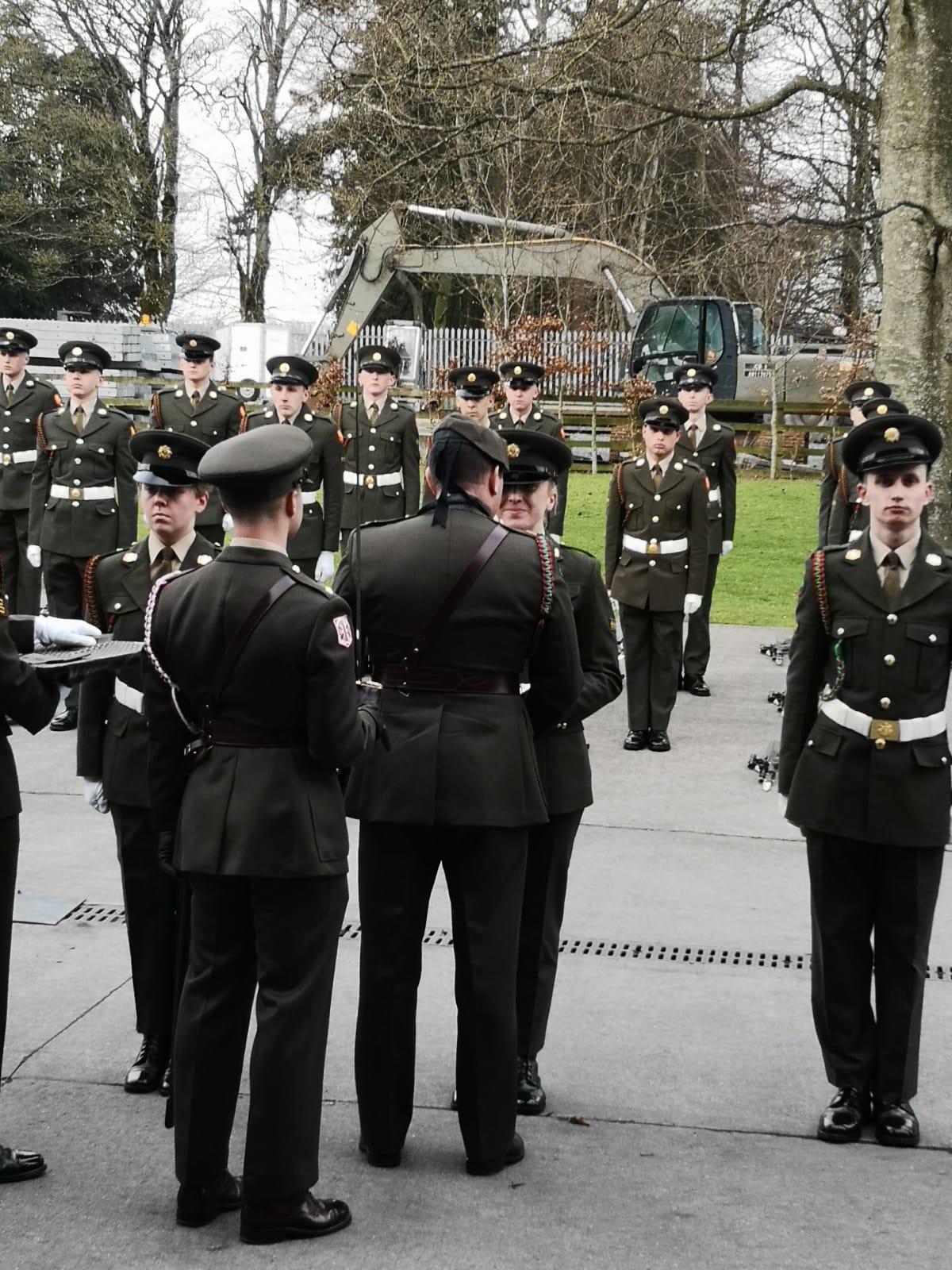 The O'Moores and Sarsfields woman happily spoke about all her enjoyable experiences in the army base and military college.
"I personally didn't find living in the Curragh bad at all, I've lived out of home since I was 18 so it wasn't a massive shock to the system or anything.
"Although it wasn't hard on myself I know for a lot of the younger recruits it was a good bit harder. We get very well looked after in the Curragh it's one of the main perks to living in; we're fed breakfast, lunch, dinner and supper every single day without miss.
She also spoke of unbreakable bonds being forged within the group.
"Obviously enough I share a room with the other 3 girls, all of which are like sisters now to say the least. It's amazing when you share a room with someone how much you get to know them on a deeper level.
"These three girls have been my rocks in there and without doubt a massive support system. The girls are so headstrong and are all rated very highly in the Platoon, the efforts the girls continuely have shown and how strong they are physically and mentally say a lot about them as individuals.
"From sing songs in the bedroom to crawling through drains of muck on our belt buckles, training with these girls side by side was definitely one of my highlights from recruit training.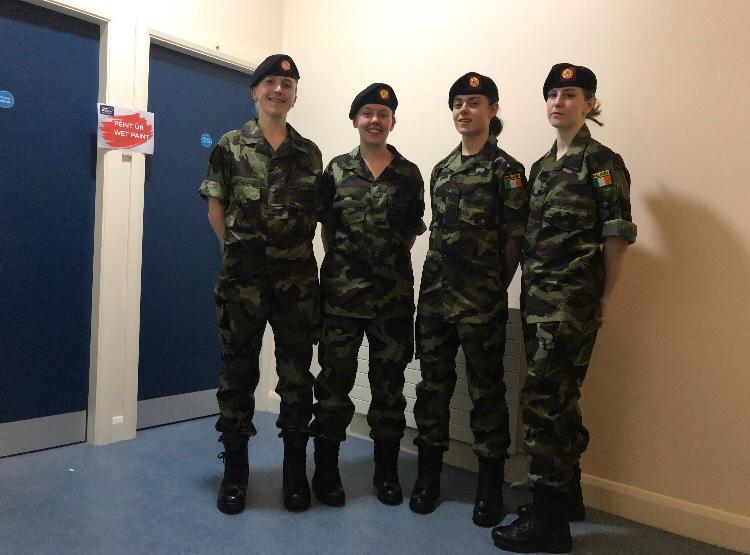 "You make great friendships during recruit training and two people in particular that have had my back throughout recruit training are Trooper Corrie Brereton and Trooper Mikie Slattery, I could go on about certain individuals all day long but what I will say is it is an amazing platoon of incredible people."
Casey is now a two-star Trooper and is going back for more.
"Now that I have passed out as a two star soldier I intend to go back up to the Curragh in two weeks to begin my 10 week three star training course. I then plan on doing as much courses that come my was as possible.
"The variation of units and job opportunities that the Irish Defence forces offer are amazing. You really could take any path, it's just all about picking the right one for you."
As for Casey's future? "As for what's going to happen with my career going forward I can't answer that. There's so many different routes I could go however one thing I do know is I won't stop working hard until I get to where I want to go.
"Never in a million years did I think it would ever happen but it did. I hope so much that it makes people think, 'Well if she can do it then maybe I can too.'
"The world is your Oyster and your only as strong as the person standing beside you. Go out and get what you want, work hard for it and the rewards will be all the more satisfying."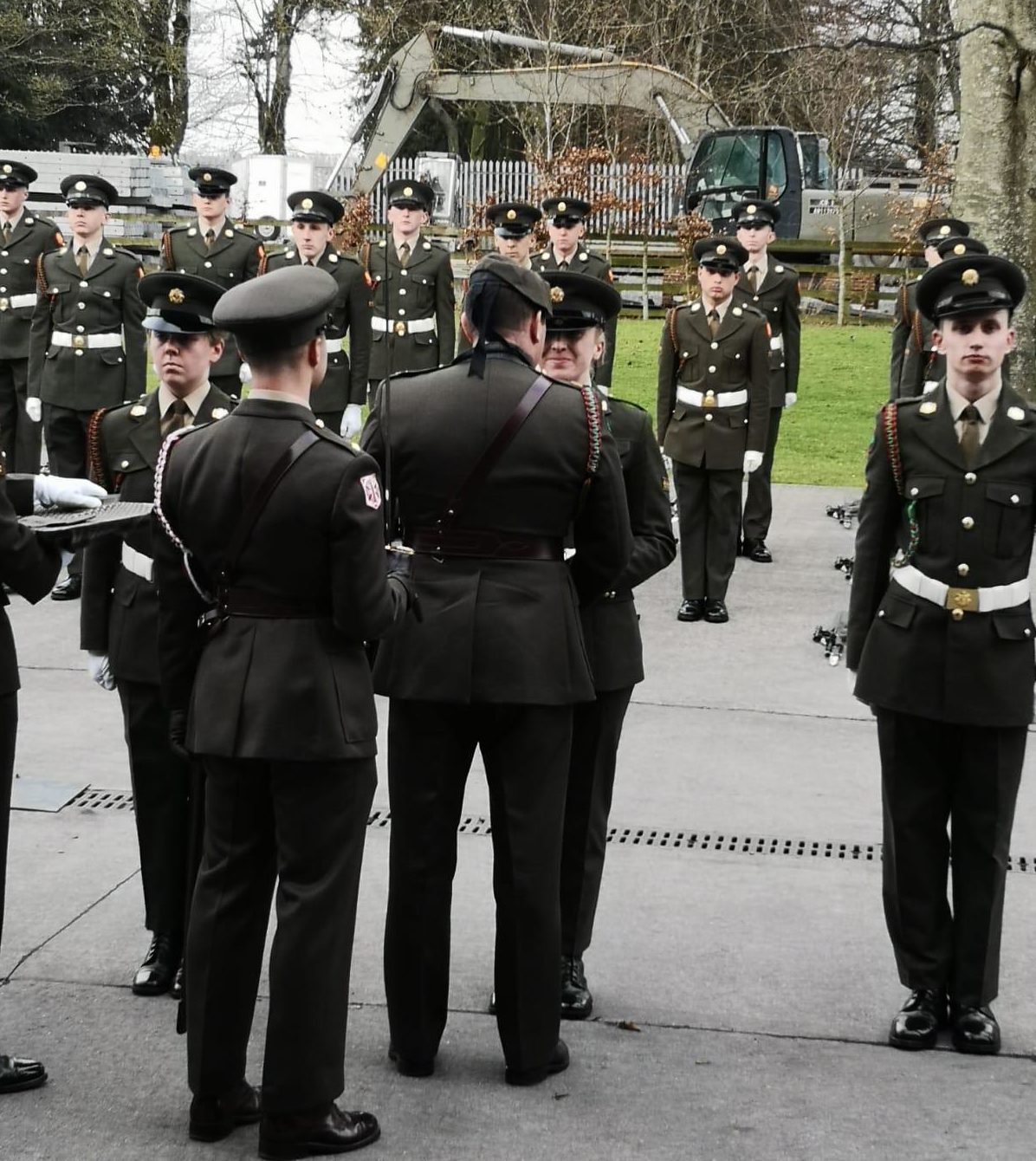 SEE ALSO – Laois woman nominated for prestigious BAFTA award