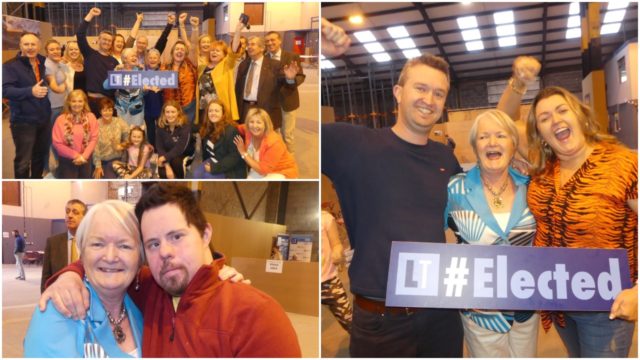 Brought to you in association with People First Credit Union
For the fifth successive term, Ballyroan native Mary Sweeney will take her seat in the Council chamber at the first meeting on Friday morning.
The Fine Gael Councillor first contested and won election in Portlaoise in 1999 and she has held her seat ever since.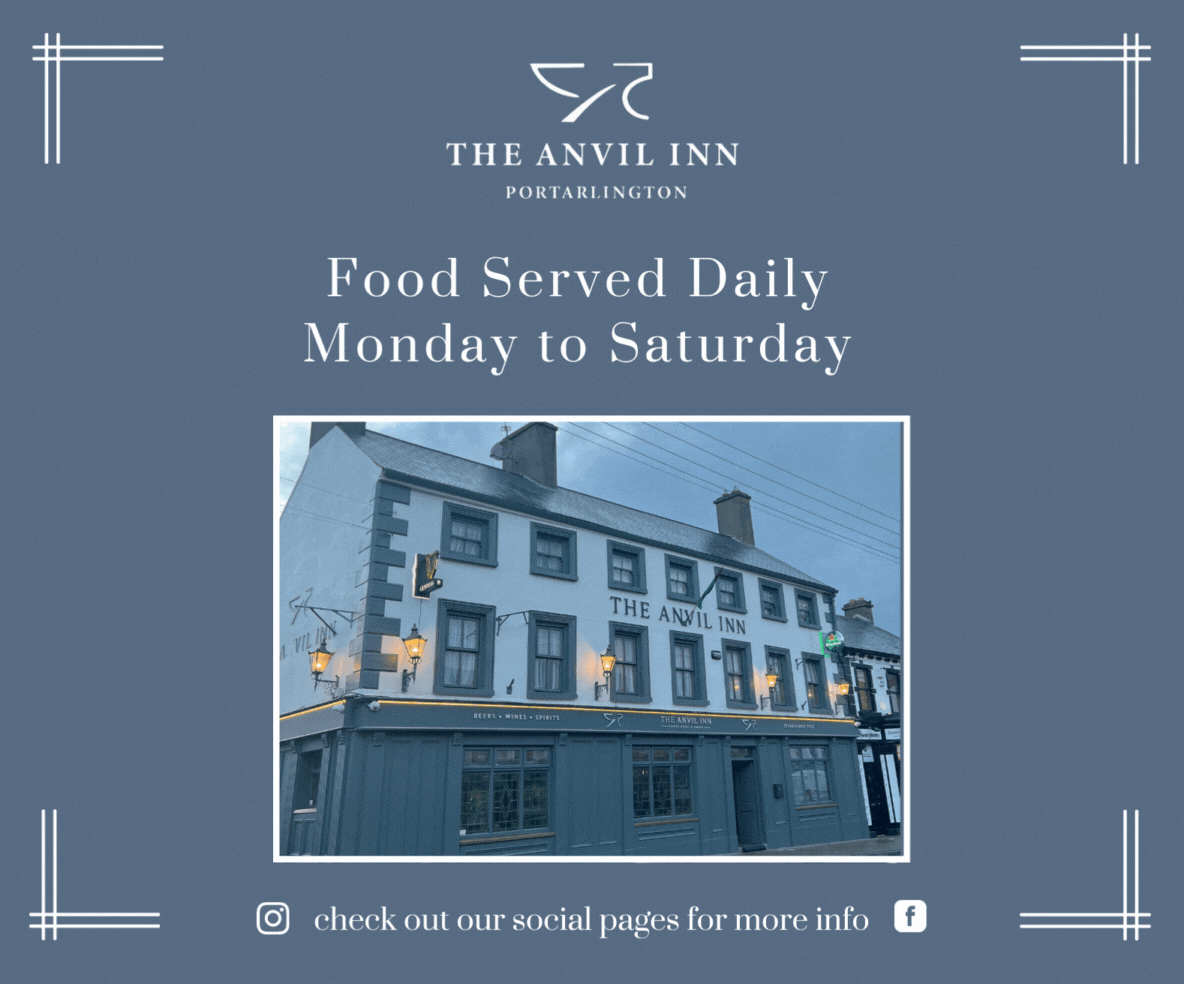 Last week's count saw her elected for the fifth time in a row and she is as determined as ever to continue working for the people who have elected her for the past two decades.
She said: "I'm absolutely delighted to be back again and it is just a great sense of personal achievement.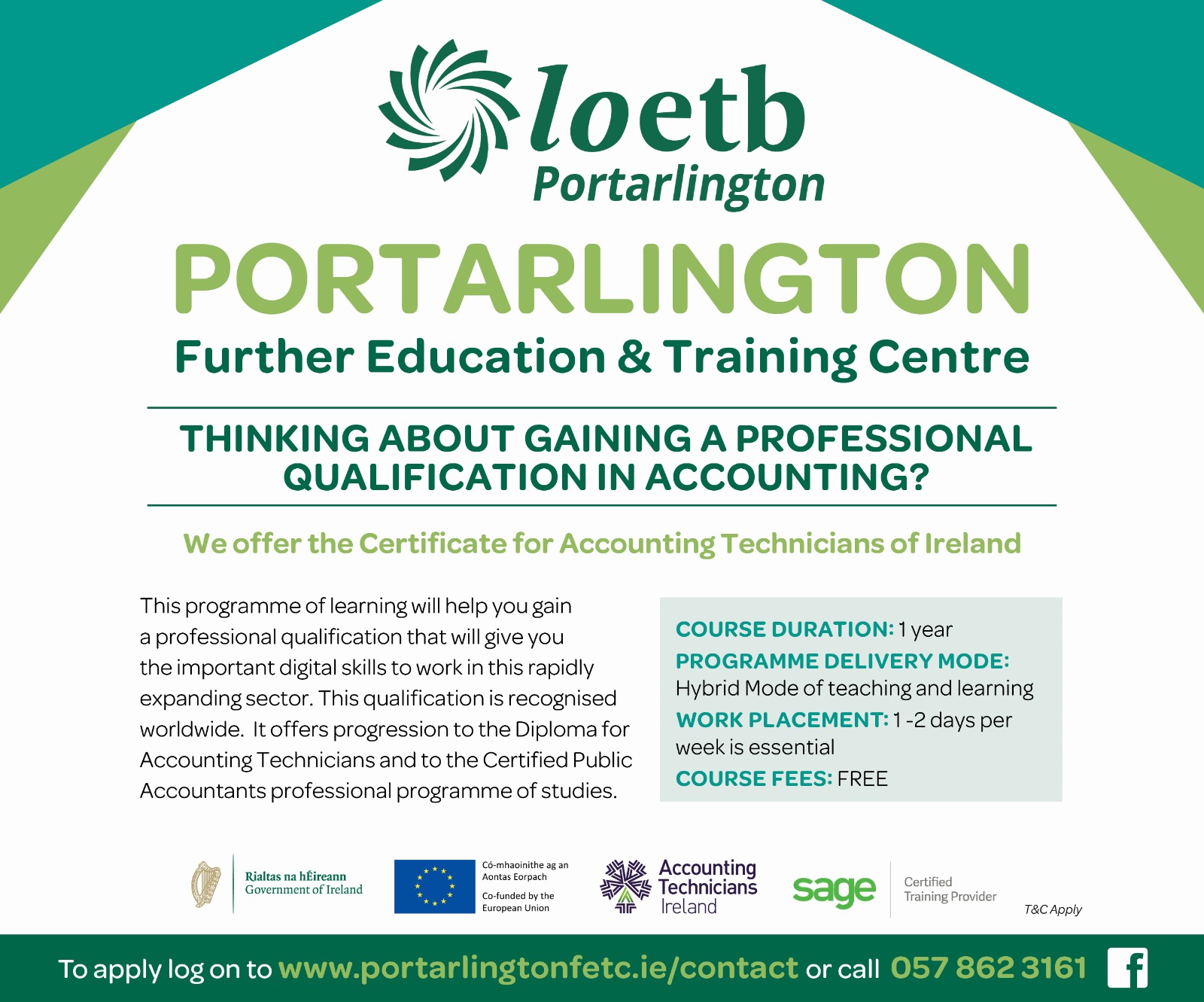 "I am extremely grateful to the people who support me and I am so happy to be able to represent the people of the Portlaoise Municipal District once again.
"The people of Ballyroan have been fabulous to me. It started out for me 20 years ago because I was working in the library in Portlaoise and had got to know a lot of people.
"It was suggested to me to run for election and being from the village here in Ballyroan, I was very aware of the shortcomings that were there.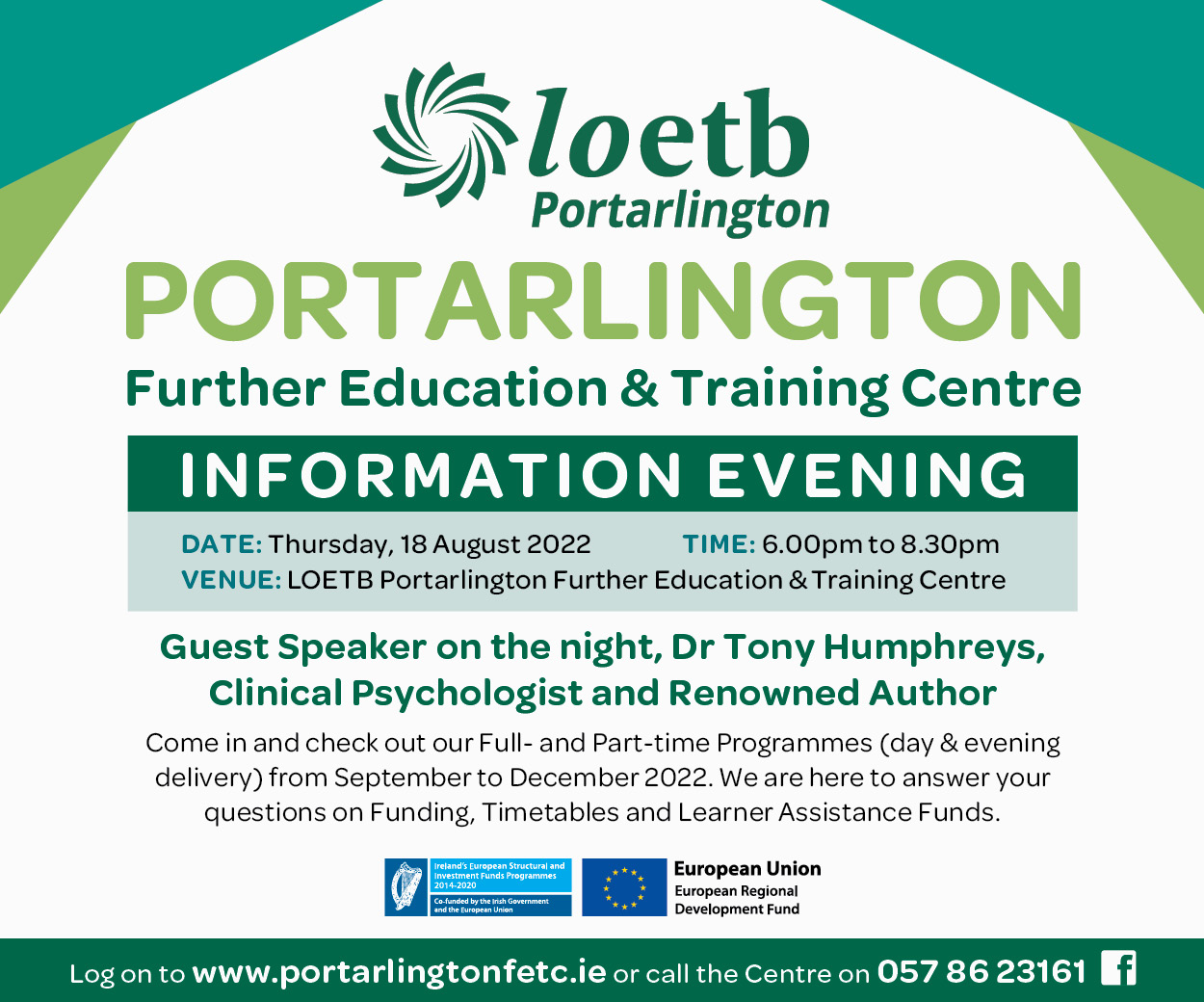 "The need for the sewage scheme, the need for new houses, the need for new people – I worked very hard to achieve those things in conjunction with Minister Flanagan and other people.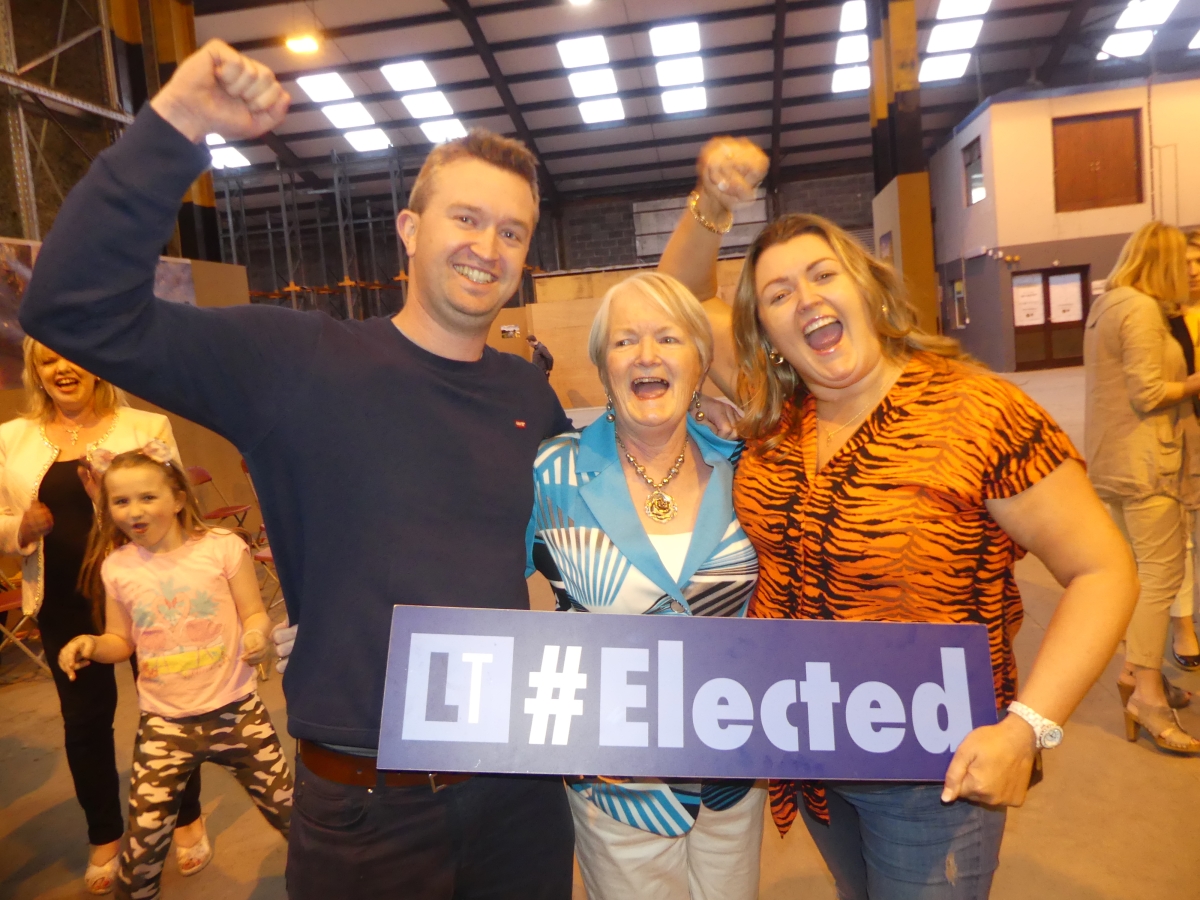 "I was very determined to progress the village and get it to a stage where it wouldn't become one of those deserted villages. That was critical for me because I am very passionate about my own area.
"The three housing estates came on stream and the culmination of it all was the building of the new school. That was critical for me because I had followed seven different Ministers of Education over the years.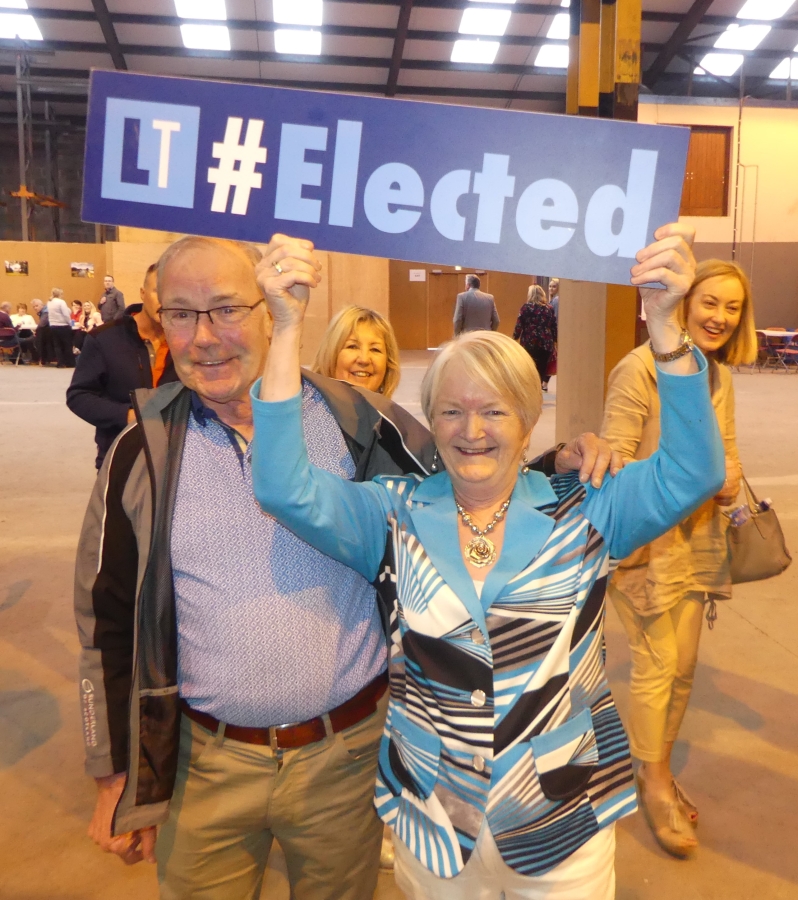 "That brought a whole new dynamic to Ballyroan. There is a new community now which has helped our village to thrive.
"The shops are open, the schools are full. The new school decided to go co-ed which was a huge step forward at the time.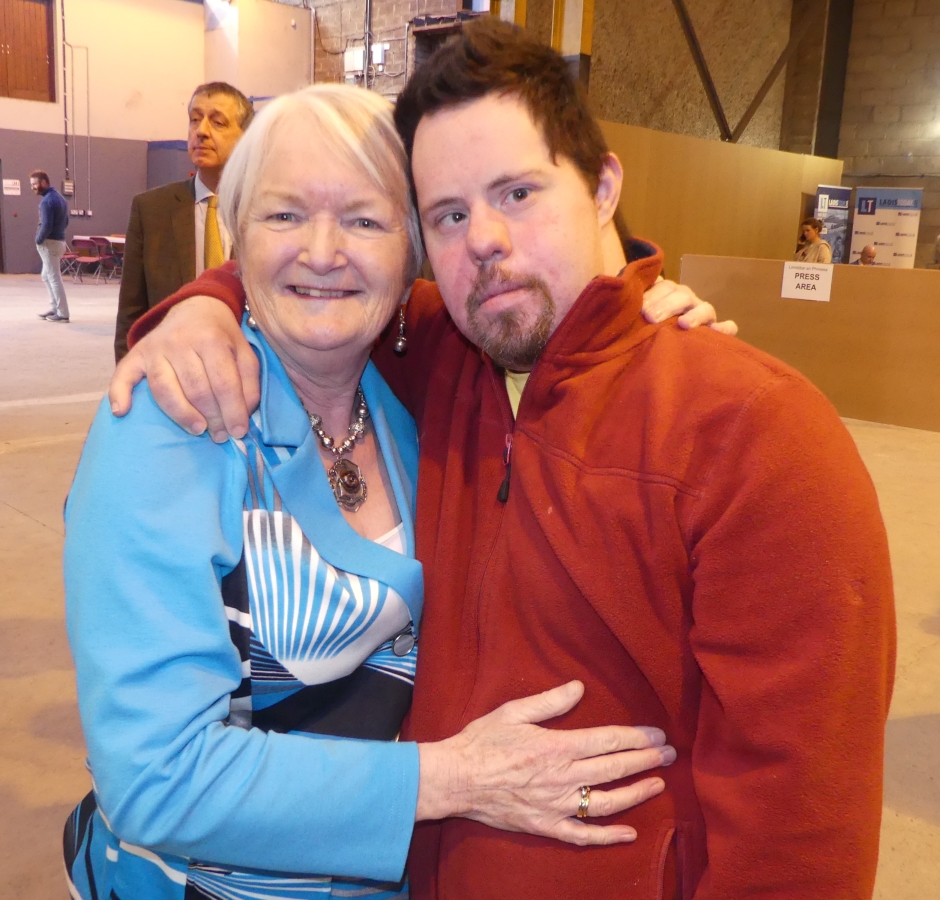 "So this now is the culmination of all of that. And I intend to continue this work and I will peruse it with great vigour for the next five years."
While Mary is very much a Ballyroan woman, she is a representative for the Portlaoise area and she revealed that she gets votes from all over the constituency.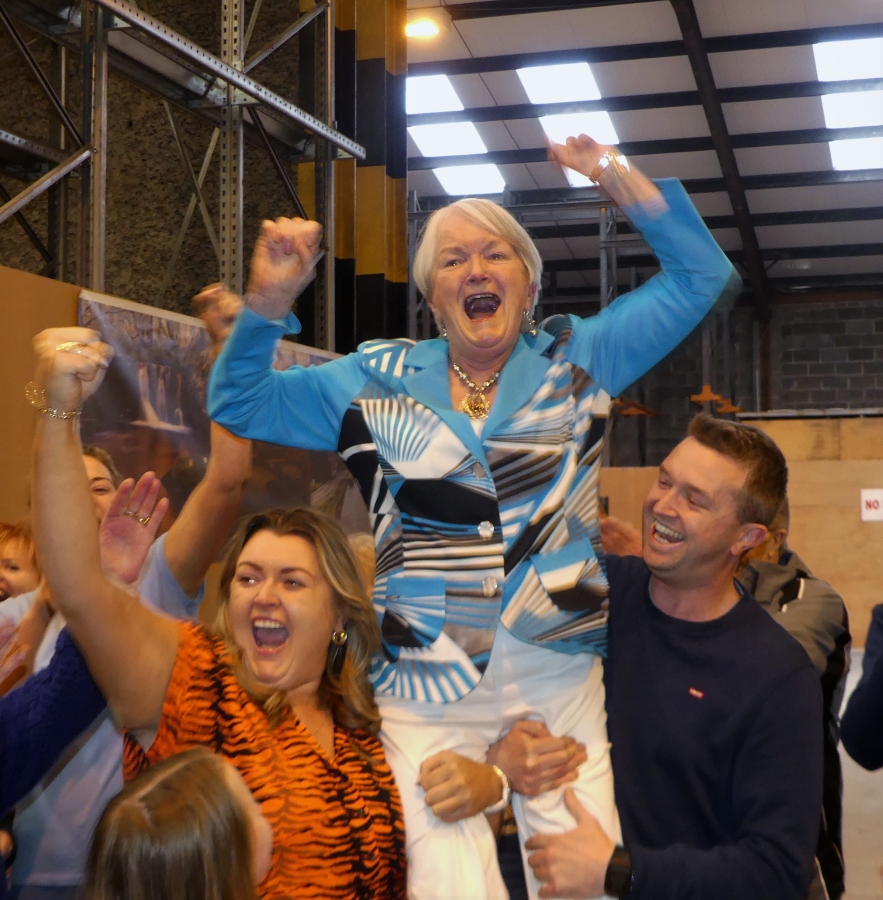 She said: "I am very conscious that I represent the people of Abbeyleix, Spink and Portlaoise too and I have always got great support in those areas too.
"My vote has always been an 'across-the-board' vote. Canvassing is completely different now than it was 20 years ago.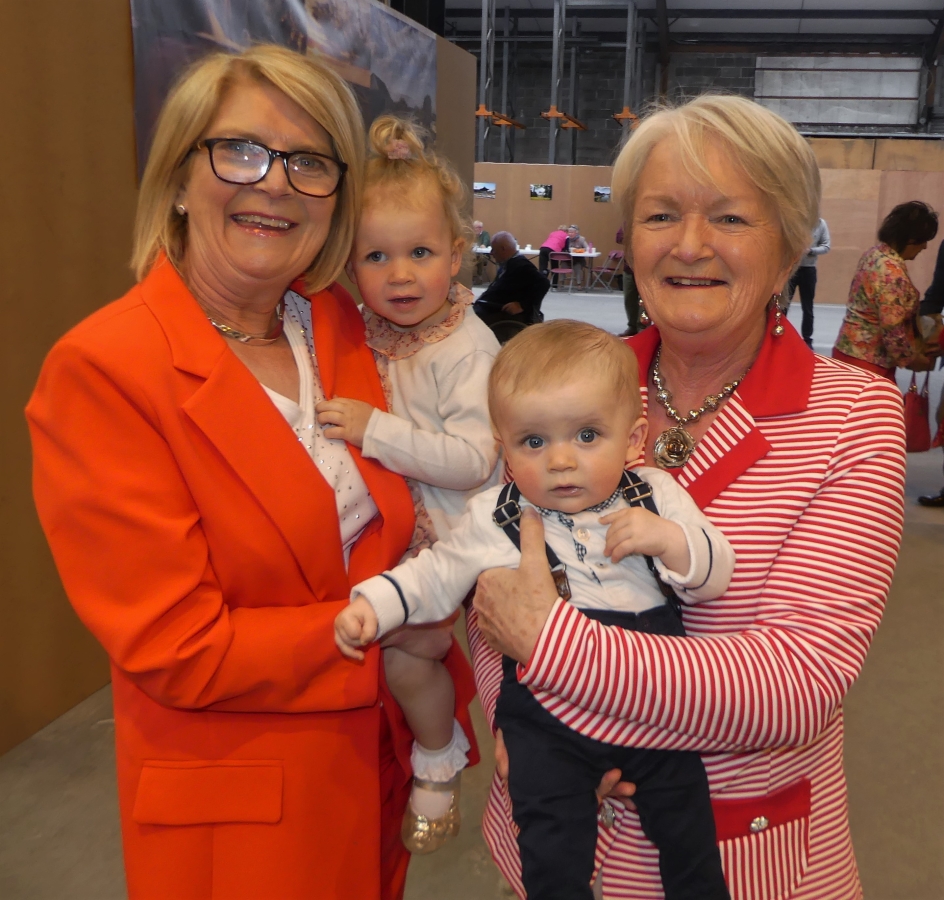 "Through social media, people have become more politically aware and they make up their mind that they want a particular candidate or candidates to represent them.
"It is an honour and a pleasure to be able to help people when they ask you to do something for them. Going around and meeting people is always a pleasure."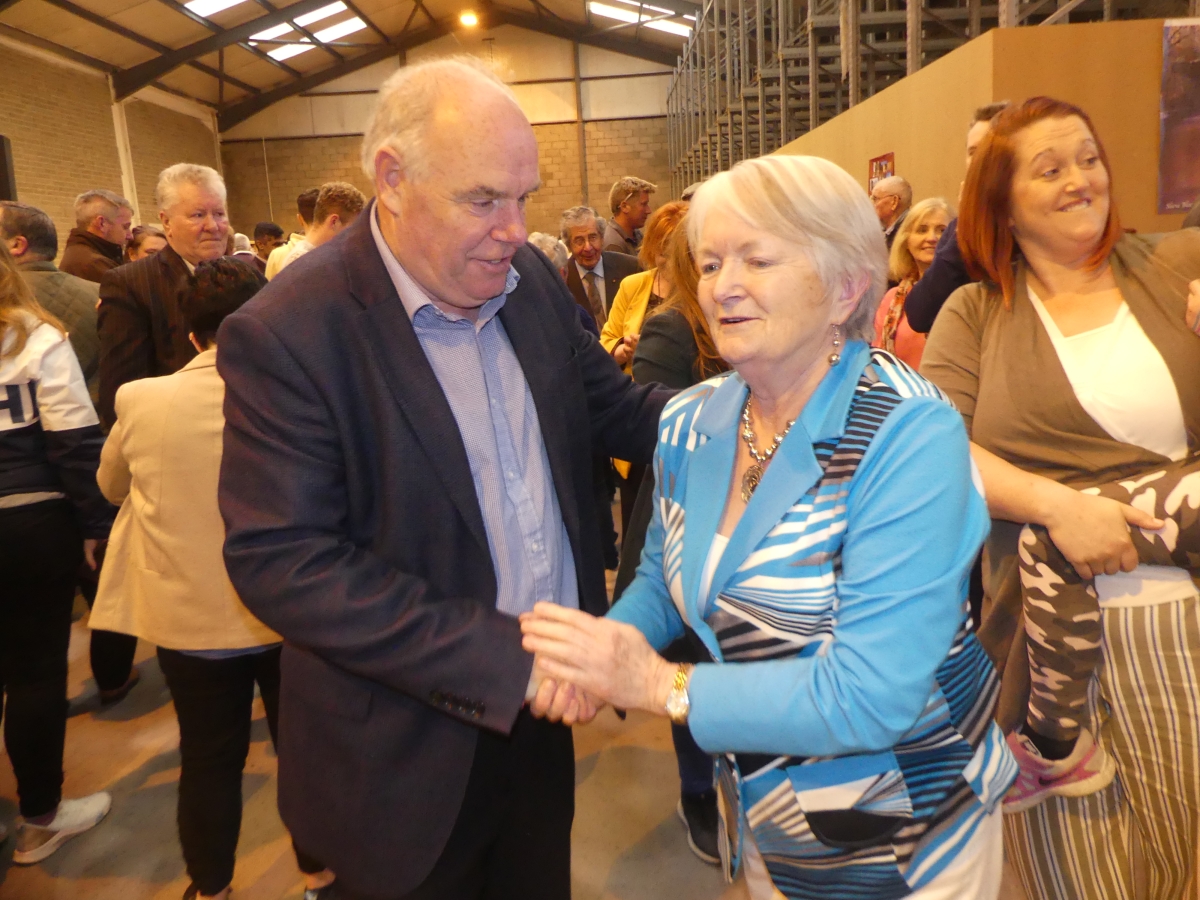 Mary was joined by members of her family in the count centre last week and there were joyous scenes when news of Sweeney's re-election was confirmed.
Mary said: "I have a super family, Conor (son), Aoife (daughter) and my extended family. They have been tremendous and they are so loyal.
"They have never wavered and I am so grateful to them for all they have done for me over the last 20 years."
SEE ALSO – Outrage at Council letter asking kids to stop playing football on green area in Laois estate