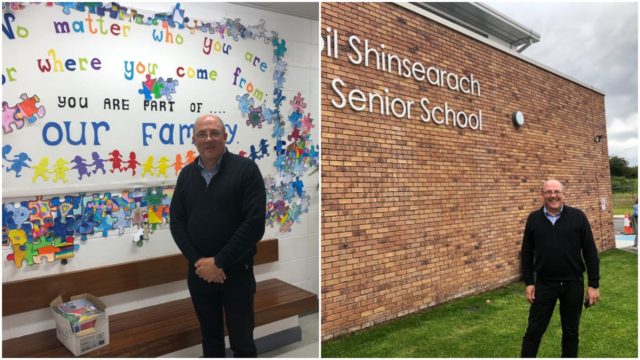 It's a Wednesday evening on the grounds of the recently-built Holy Family NS, a project which came to fruition in 2016, when it first opened its doors to 752 pupils.
The last school bell tolled half an hour ago, and many members of the staff and student body have gone home, that is apart from principal Des Sutton.
Mr Sutton, or Des, which he introduces himself as, has had a stellar 40 year career in education – from teaching in Dublin to finding himself the principal in a small two-teacher school in Ballyroan, before moving to St Paul's in Portlaoise and Holy Family NS.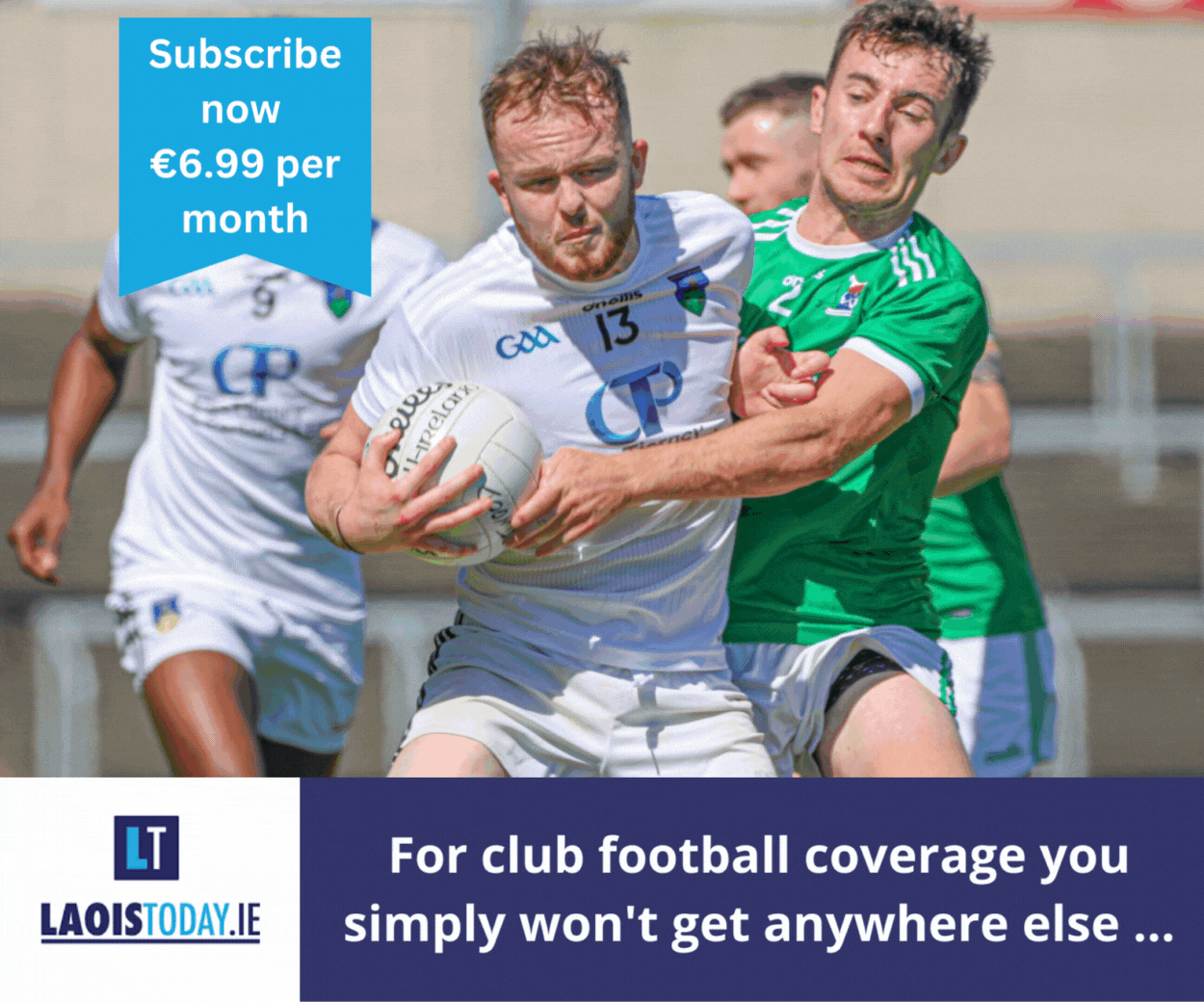 Rather than loving his own experience in the school system growing up, Des cites his tough time in school as the reason he wanted to get into education.
"Something in me just wanted to say that every child is intelligent. From the word go. I found school difficult myself. Looking back at it now, I was dyslexic but I didn't know it at the time, it wasn't said.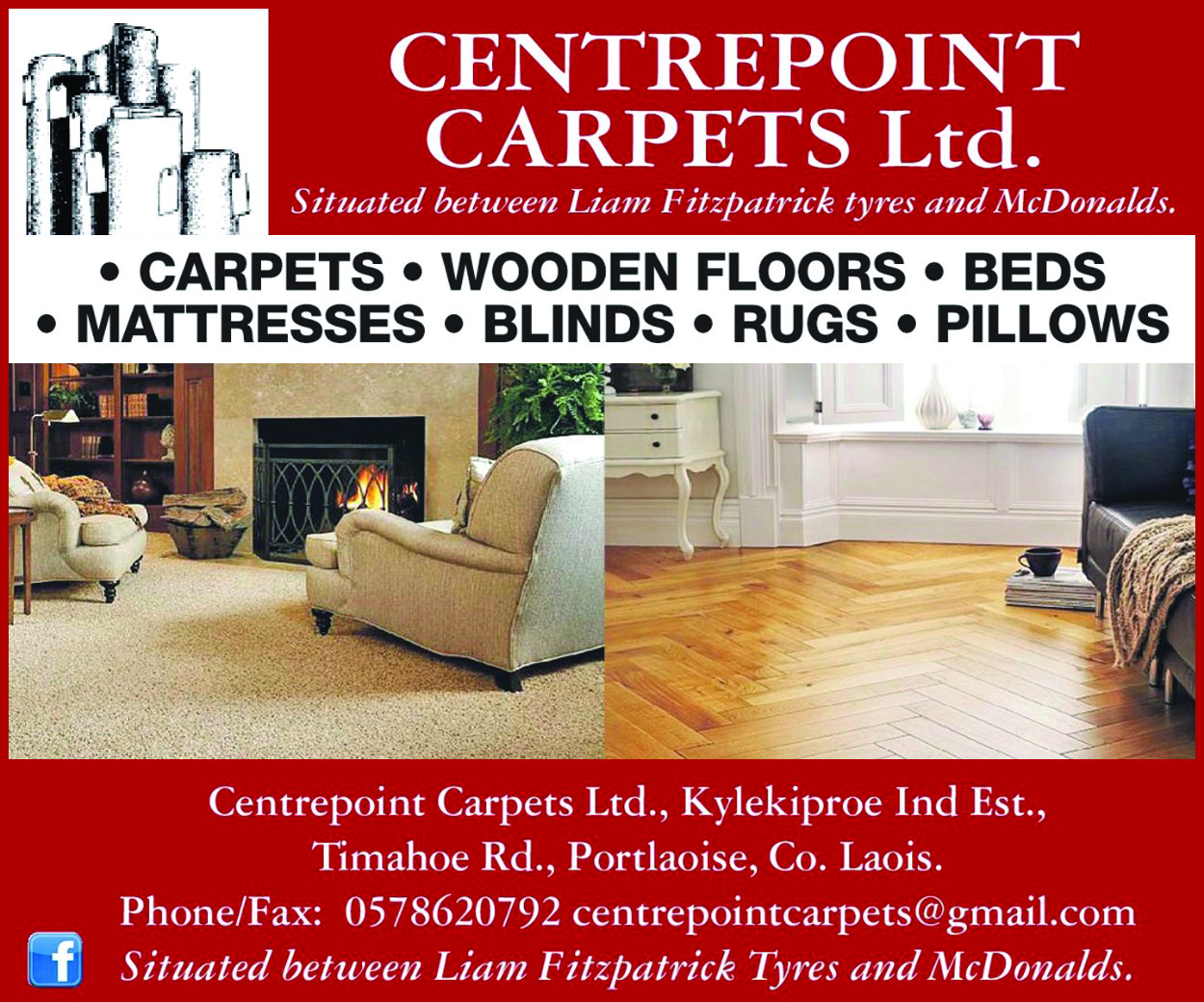 "So I said 'okay, just because I'm dyslexic doesn't mean I'm not able to get around it'. I was good at maths and music and I just wanted every child to see that they were intelligent.
"I always liked working with children. I liked the buzz of it and I sort of fell into into it. I did my Leaving Cert and said yeah, I'd like to do teaching.
"There wasn't a big moment of flash of inspiration, I was just going and thought 'yeah, I'd like that'," said the Dublin native.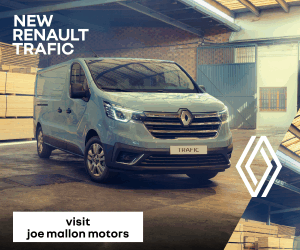 His teaching career began in Dublin in 1979, where he taught third and fourth class pupils.
Des taught in Dublin until 1983 – but the cost of buying a house in Dublin sent him down to Laois.
A visit he thought would only last three years, has now turned into 33 years more than expected.
He said: "I was getting married at the time and at that time in Dublin, like it is now, you just could not buy houses.
"I was in school and a lovely, lovely nun in Laois and she said: 'You know what Des, there's a position open down in Laois.' I thought I was only going to be coming down for three years!" he laughed.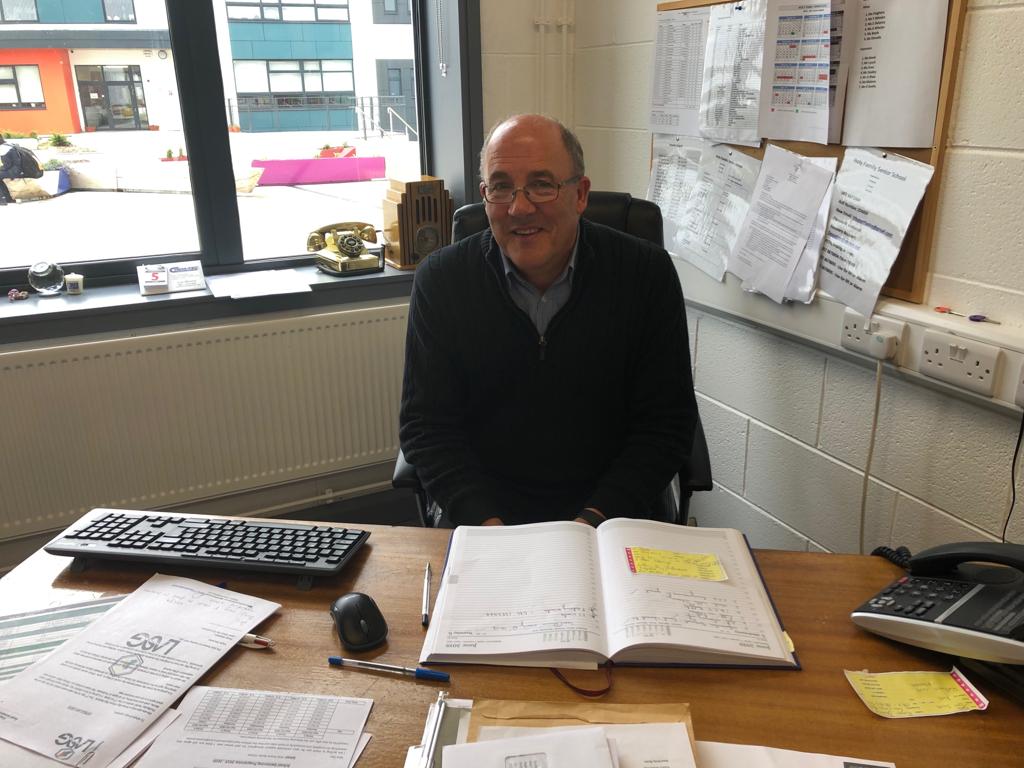 Des's late wife Edel worked in Dublin Corporation at the time and they worked it that Edel could commute up and down to Dublin.
"We said, 'Okay, we can do this for a while,' and now three years has turned into 36 years."
"We bought a house, had our two chidren, David and Claire, and they loved it.
"One of things we had thought was, 'Oh, they won't be able to do things in Laois. Everything we could do in Dublin we could do in Laois – the ballet, the swimming, the music – no problem. They had a great childhood here and fell in love with the place.
"So our love for the place grew and when it came ot the time that we could move we didn't want to move, we were happy here."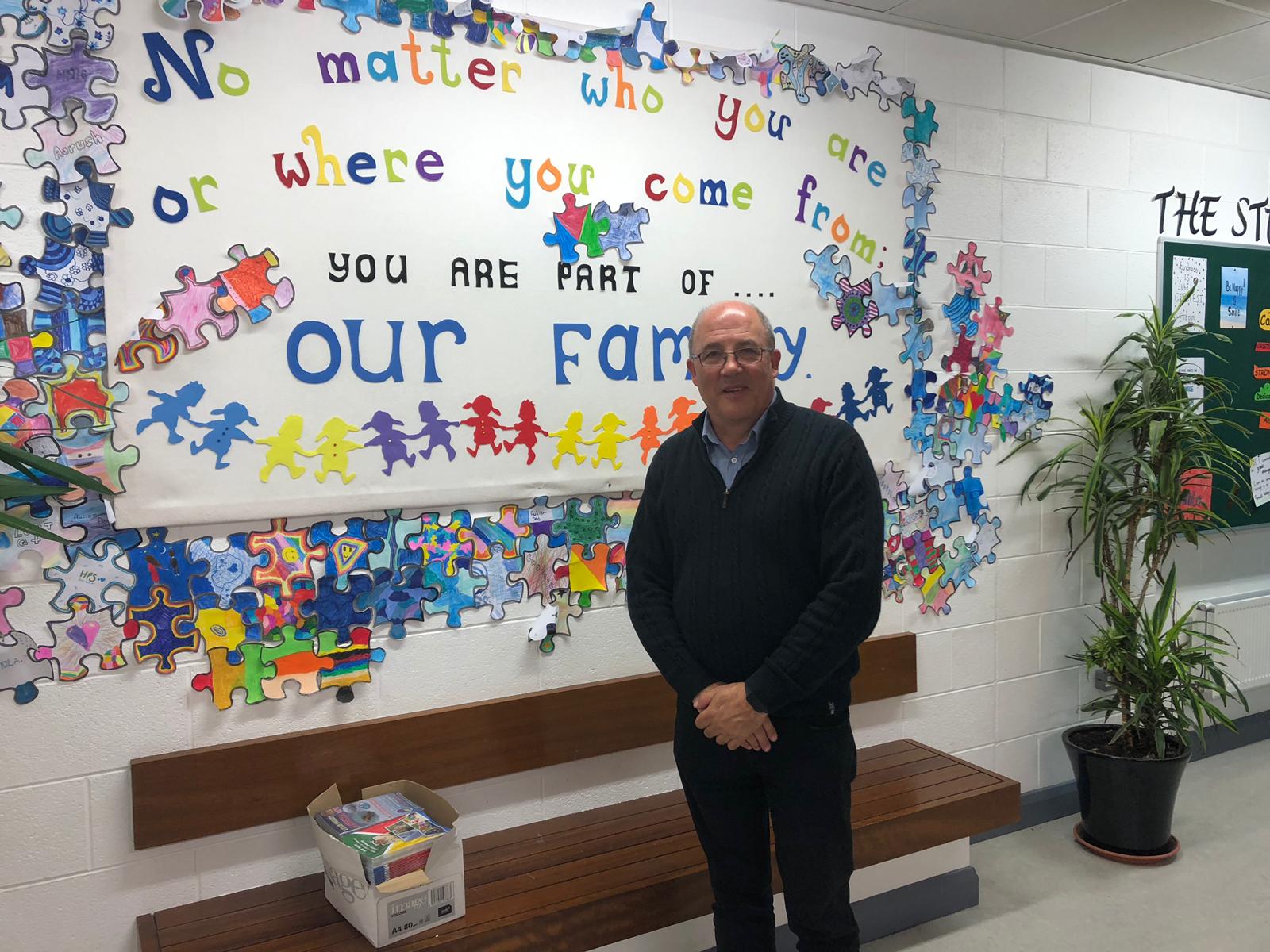 In 1983 he became principal of Ballyroan Boys National School, a post he would hold until 1994.
"I worked with a lovely lady, Mary Fogarty, it was a two-teacher, two classroom school. It was lovely, really lovely.
"My own son was coming up and I began to feel that for him and for me, it would be better if I moved on and the principal position came up in St Paul's," said the Ballyroan man.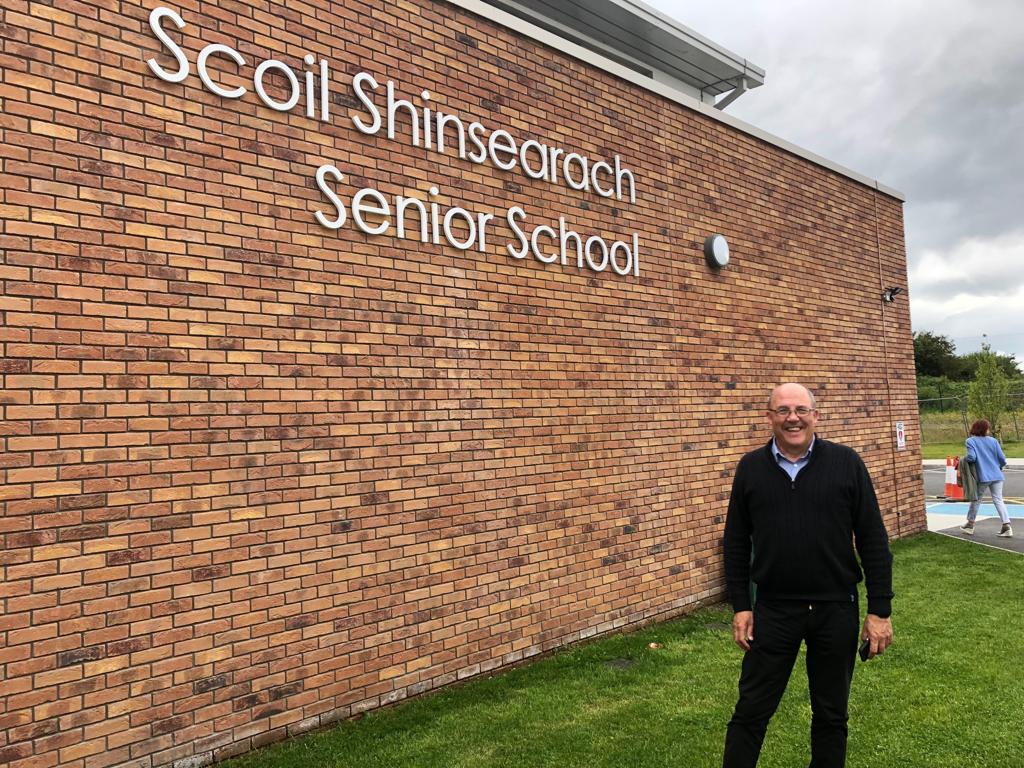 1994 saw him become the principal of the former St Paul's school in Portlaoise, which began as a Christian Brothers' School.
In 2016 the Borris Road school amalgamated with Sacred Heart  and Scoil Mhuire to become the Holy Family NS it is today – with Des at the head position as principal of this amalgamation.
I ask him if the amalgamation of the three schools is one of his proudest moments as a principal.
He says no.
"They're all achievements that I like but I didn't do them, I worked with people who did them.
"The proudest moments for me are meeting people who had a tough time in school, who came back and said they liked school. That gives me a thrill.
"The actual achievements of building this place and the amalgamation and that is great, and it was great to do those things. But what makes my heart leap is when someone comes back and says, 'I found school tough but I liked being here'.
"The school being built, the amalgamation and working with the people I work with is just amazing. I love the choir and the teachers did most of the sports but the fun we had coming up to the finals – win, lose or draw – I loved all that," he smiled.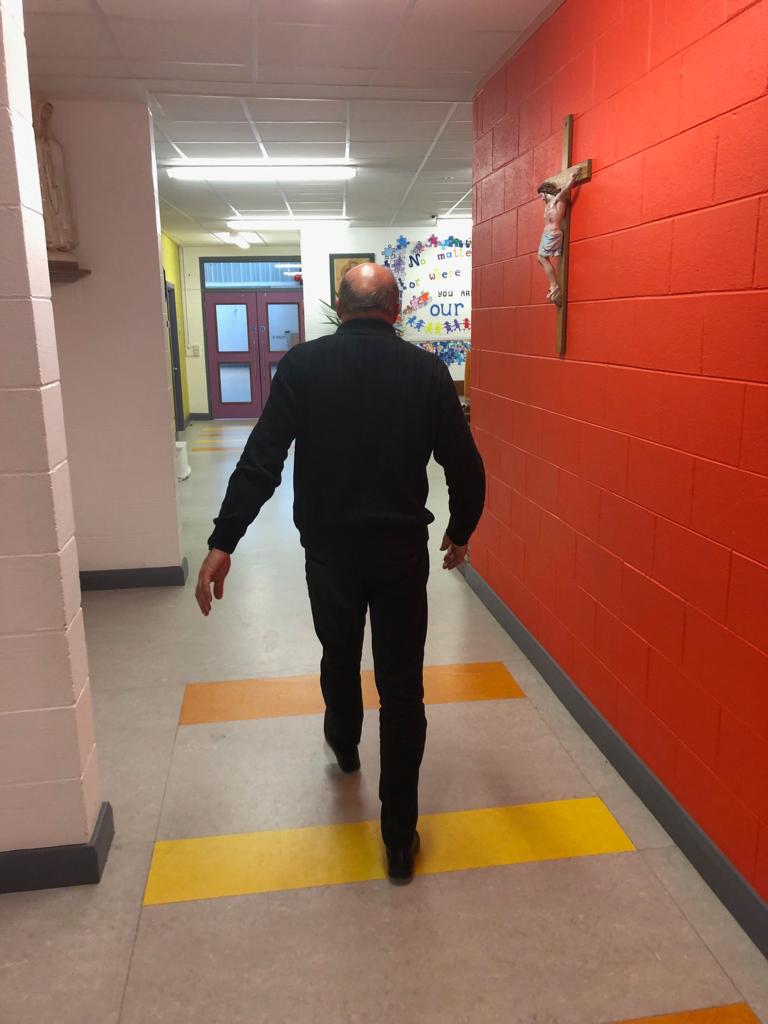 After 40 years, Des has bountiful knowledge built up about education. I ask him what he would hope is passed down through teaching.
"One word is kindness. That doesn't mean it's Disneyland here but it's a nice place to be for the children.
"Fairness. Understanding. Not just of the children but of where the families are coming from. We have no idea what goes on in their houses, we have no idea whatsoever.
"So we say let's make this place a place that is kind for them anyways. We still want them to learn and have a routine but if I was handing down anything to the next principal I'd say if we could just keep what the staff here have. The kindness and just looking out for one another," said Des.
As for the best and hardest aspects of being a principal?
"The best aspects of being a principal are the people you work with and the children you work with. The hard aspects of being a principal are sometimes the decisions you have to make.
"Telling parents that their children are in trouble behaviour-wise and the parents won't listen to you, when it's everyone's fault bar their fault – that's difficult with unreasonable parents.
"But the vast majority of parents and the vast majority of children are excellent and are trying their best.
"The best part is when you're doing something where you're all working together – there's a buzz with that," he said.
As for retirement plans, Des is willing to go where the winds take him. The only plan on his agenda is seeing his one-and-a-half year old granddaughter Fia.
"I have absolutely no plans at all. Yes, I might hit a golf ball or I might not. I might go on a trip or not, but there's no major plans at all," he smiled.
We finish off with what he'll miss most about Holy Family NS and his time spent as an educator over the space of four decades.
He answered: "The buzz of the place. When we have assemblies and things have gone very well. Even when I went into a class today and they were doing averages, and I could sense that the class had grasped the idea. I'll miss that part.
"I'll miss the fun and excitement and the energy. You're never bored. Whatever else, you're never bored in school. Once you tune into the children you forget all about yourself. I'll miss that."
We wish Des all the best and many happy years of retirement.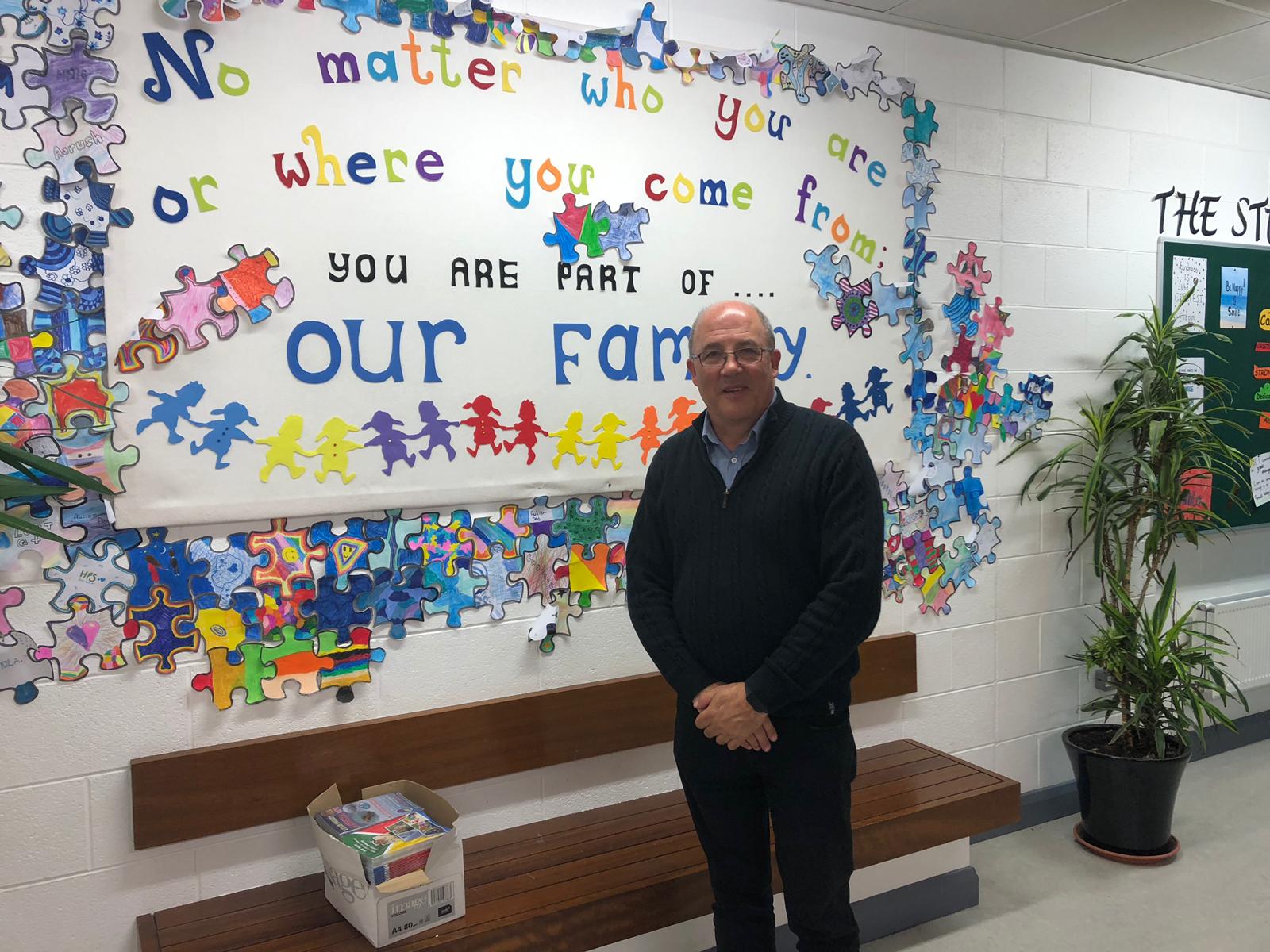 SEE ALSO – Laois cousins discover unexploded World War I bomb at grave in France