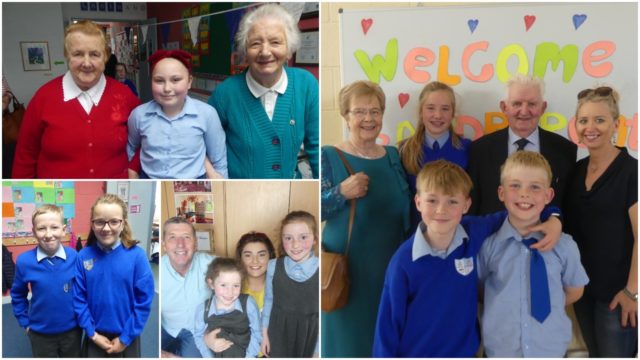 Grandparents and parents alike were treated to a red carpet welcome in Rosenallis NS as the school held its first ever Grandparents Day today, Tuesday June 18.
Members of the newly-formed students council displayed five-star hospitality as Aaron and James greeted the visitors, while Public Relations Officers Jack Hyland and Amy Dooley filled this reporter in on what was happening in their school.
"The members of the student council are; Lucy, Aaron, James, Rachel, Jack, Emily, Ronan and Amy. Rachel and Ronan are secretaries, Lucy and Emily are treasurers, James and Aaron and chairpersons and me and Jack are PROs," said Amy.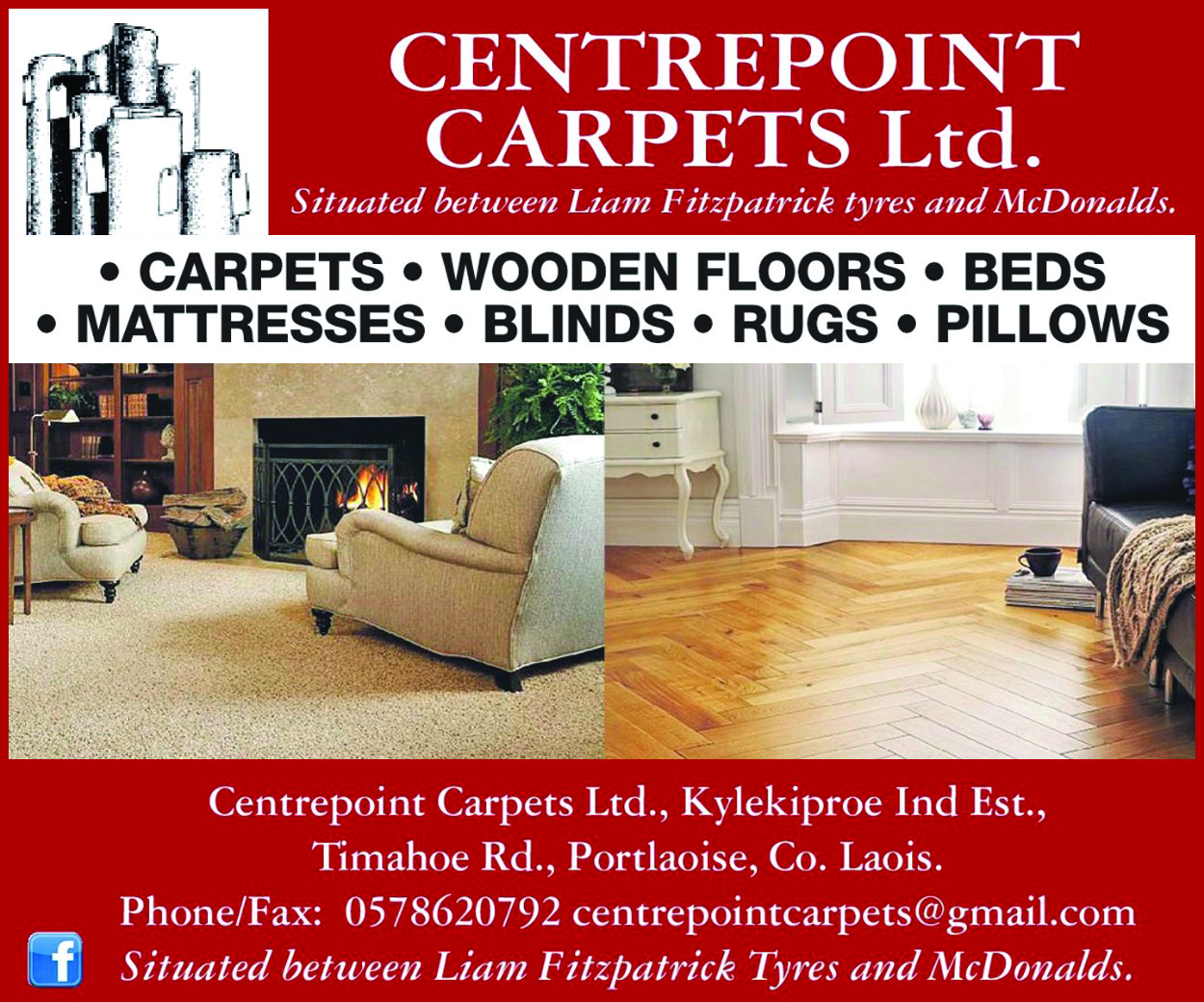 Amy and Jack spoke about the buddy bench in the school, and about all the help Ms Goulding has given to the students council.
They also spoke about how the pupils are hosting a Bake Sale after the prayer service for their grandparents.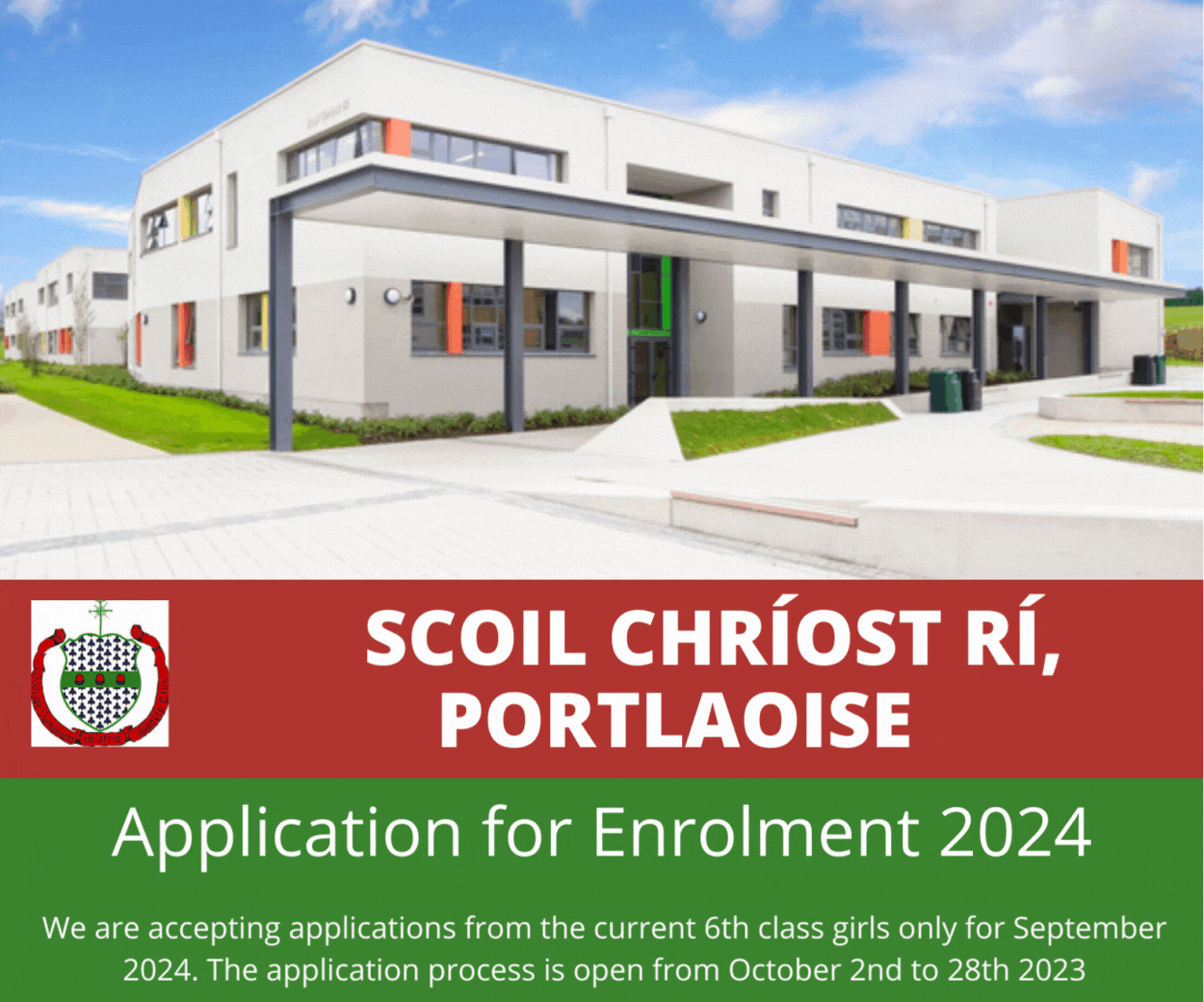 "We got yard equipment, skipping ropes, tennis rackets and tennis balls – so everyone can play with them," added Jack.
Blue and white Laois flags adorned the hallways, as well as notes on what their grandparents have taught them – from baking to how to catch mad hens!
A prayer service with music from the pupils kicked off the event, while children showed their grannys and granddads proudly around the school afterwards.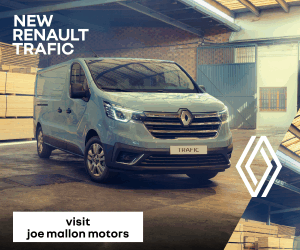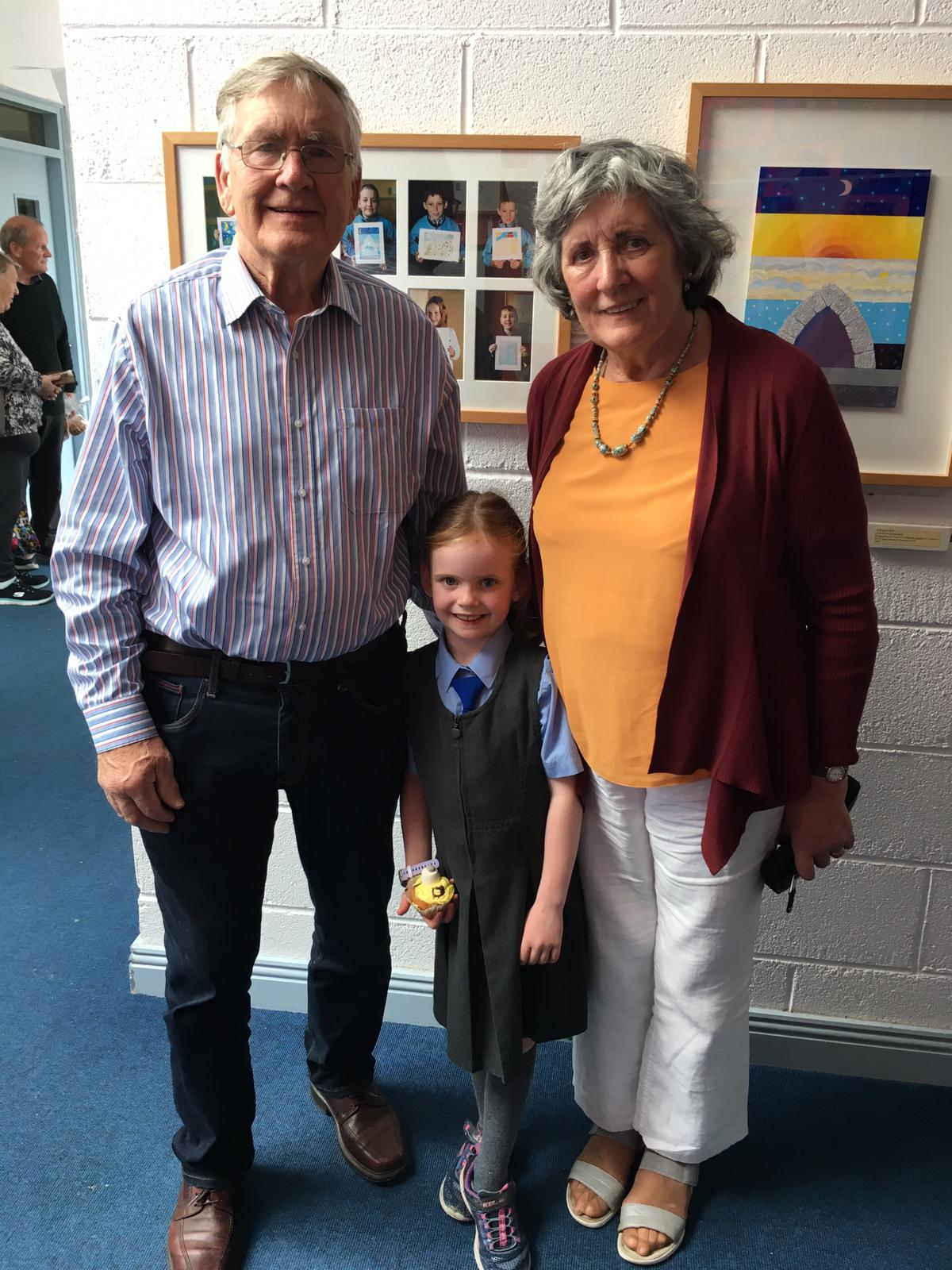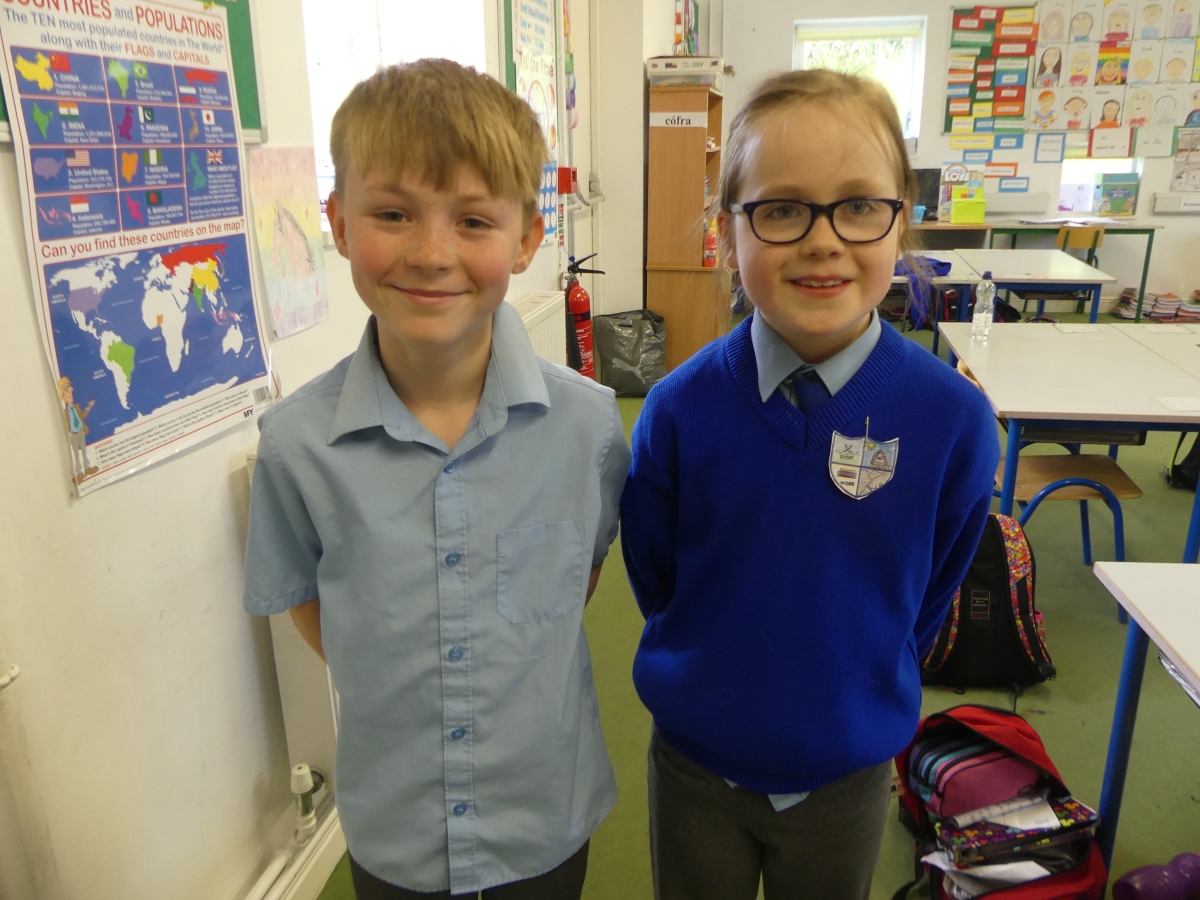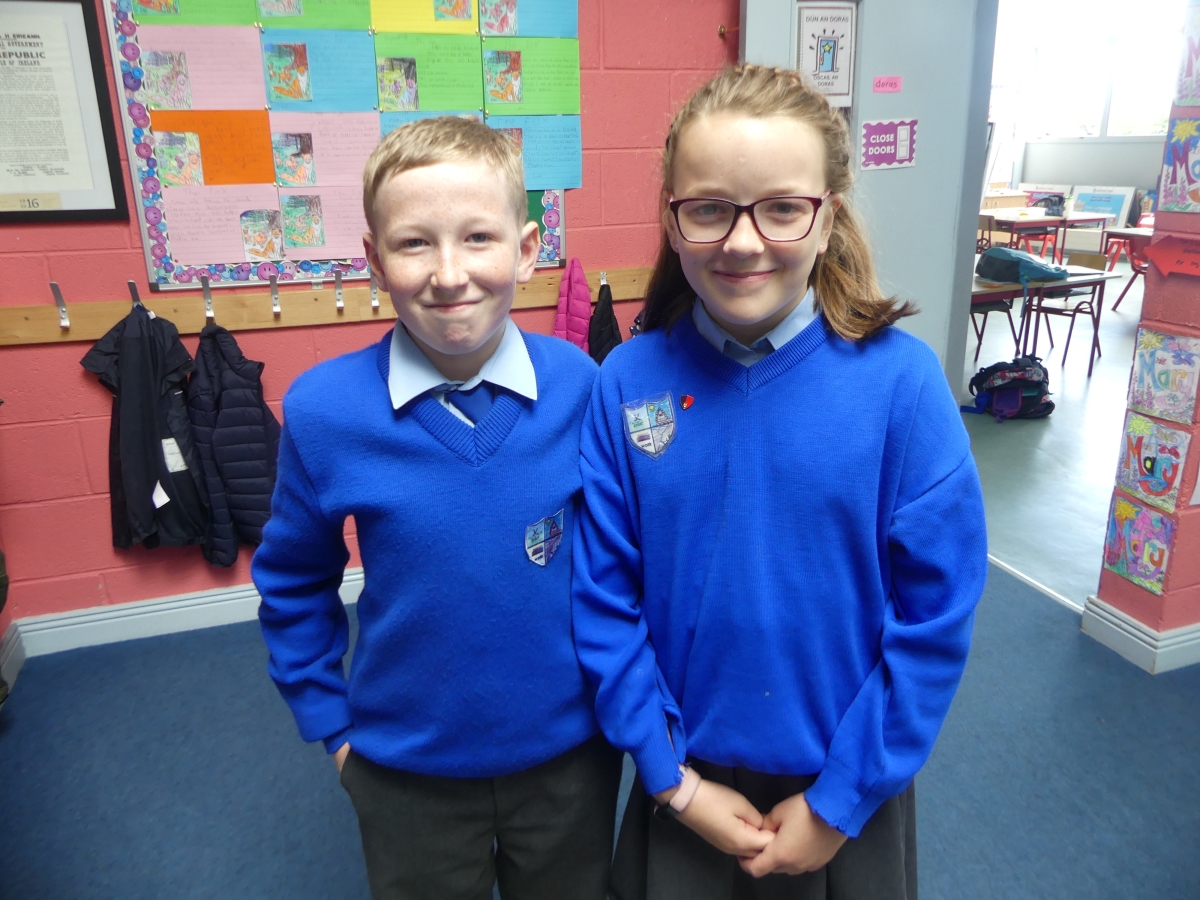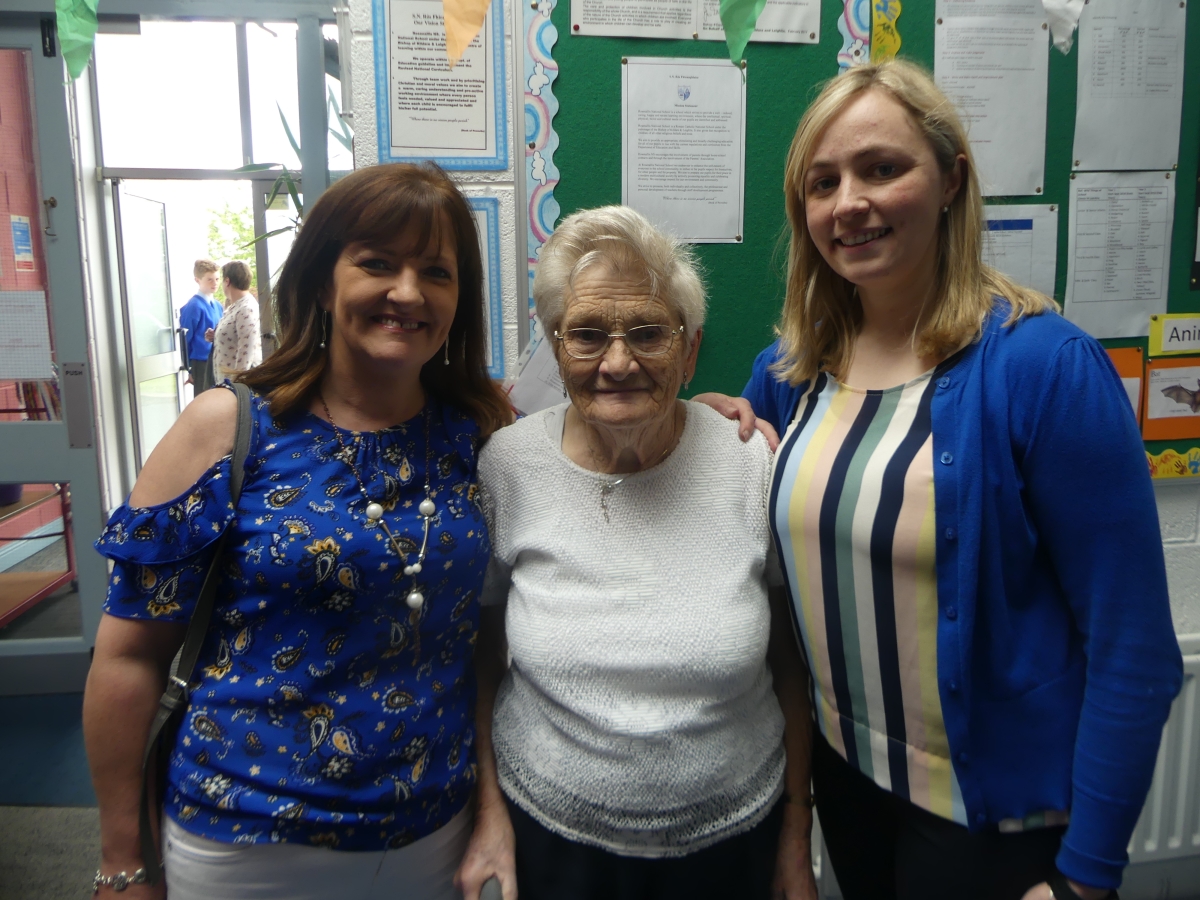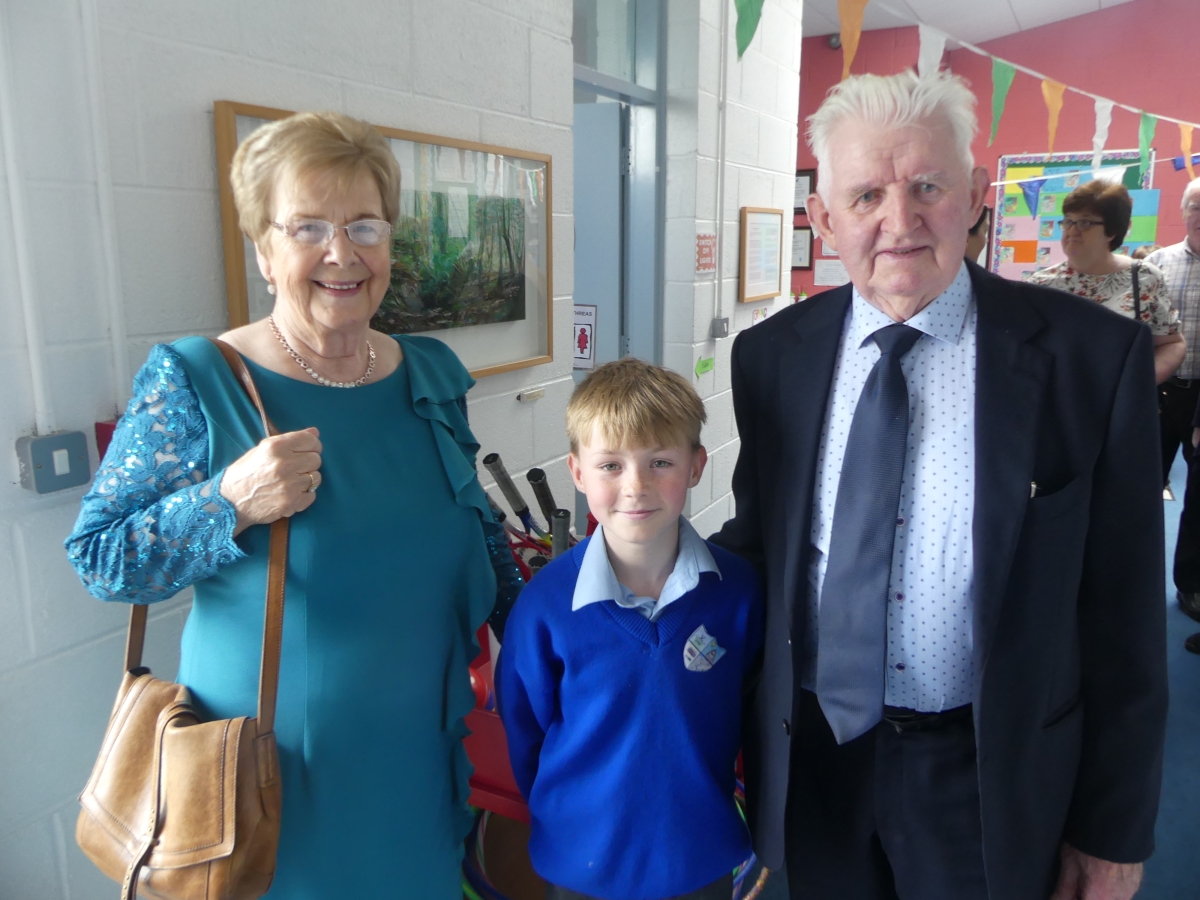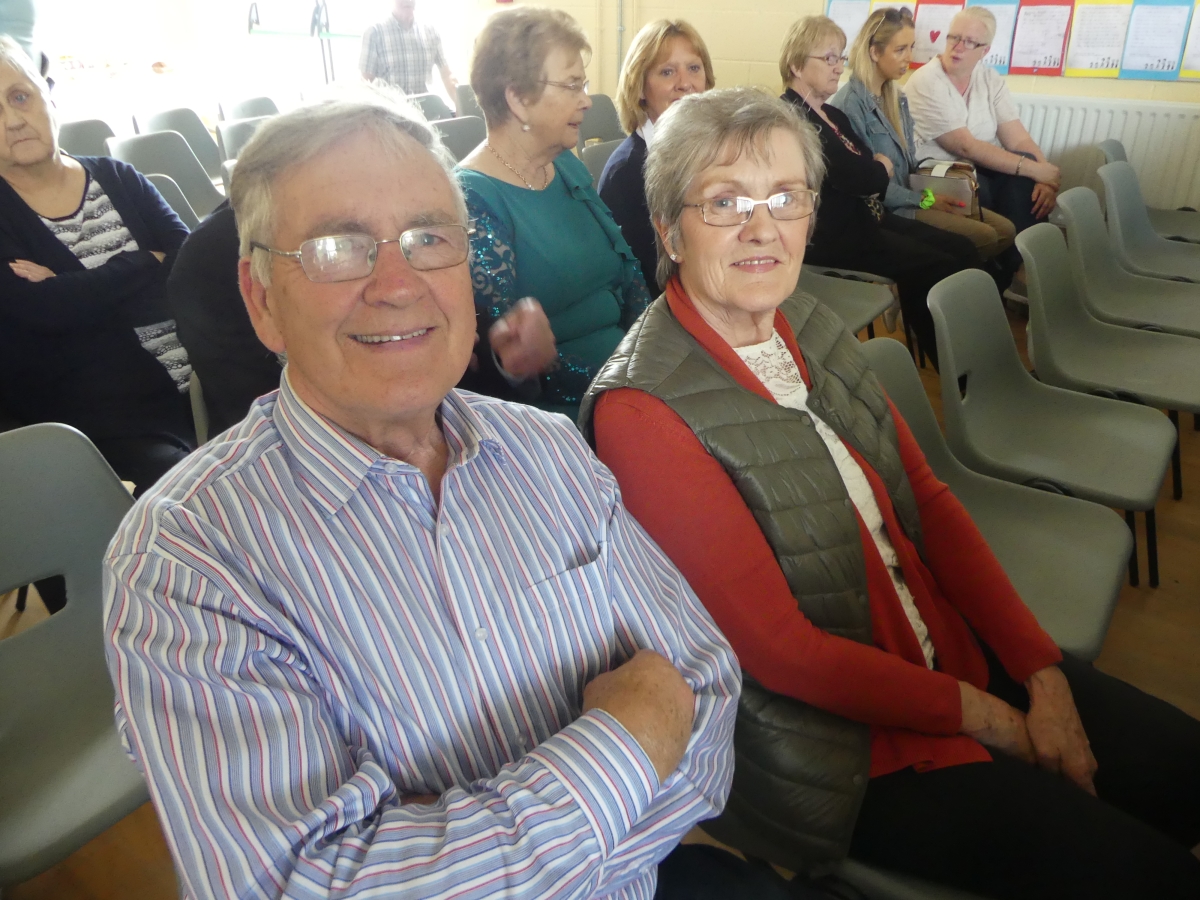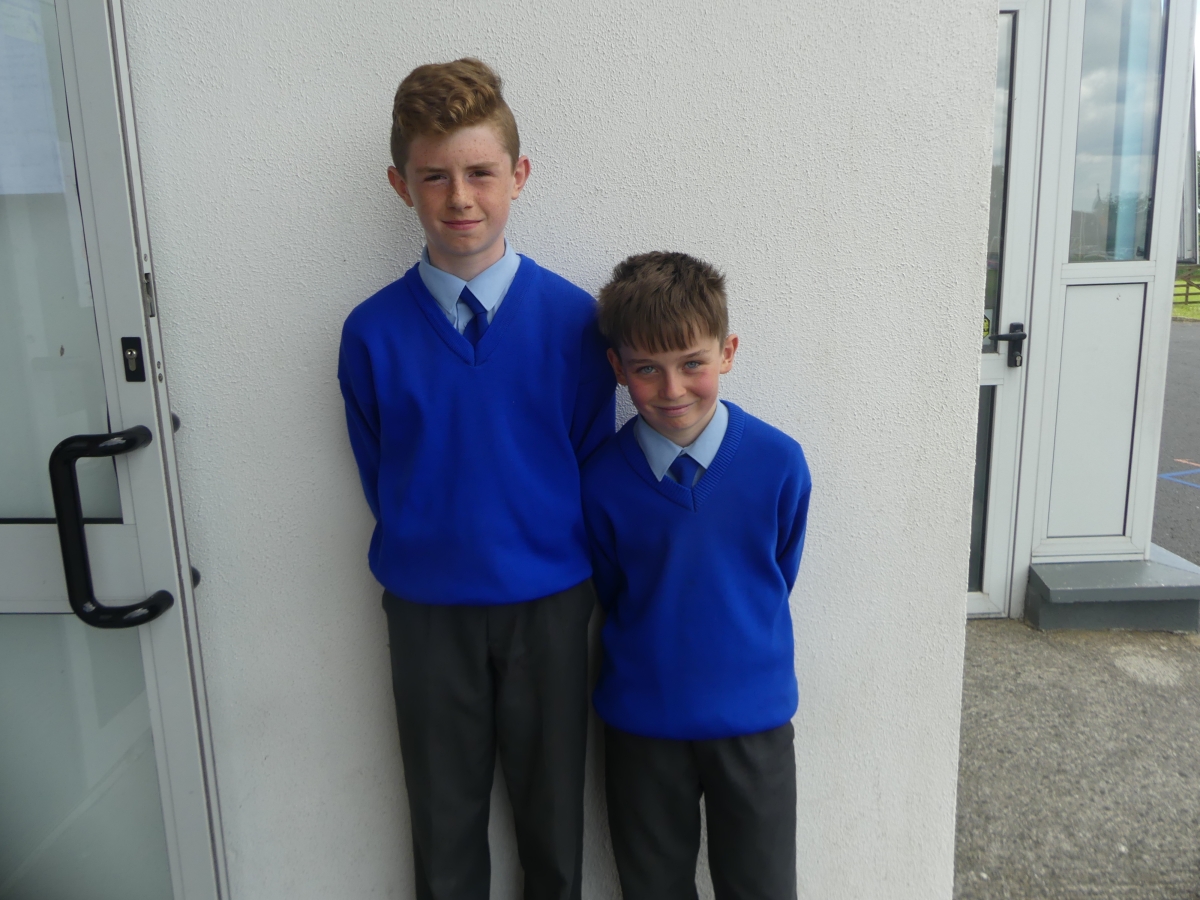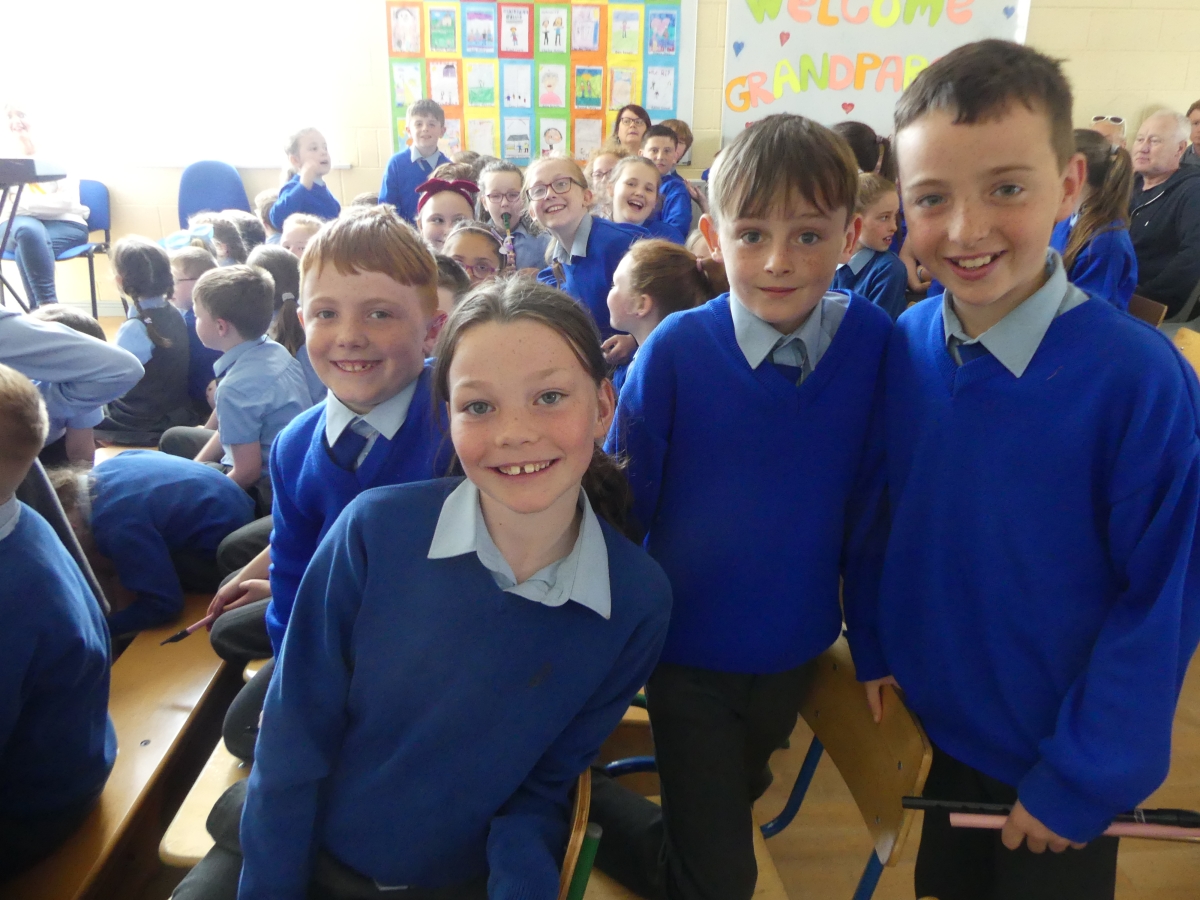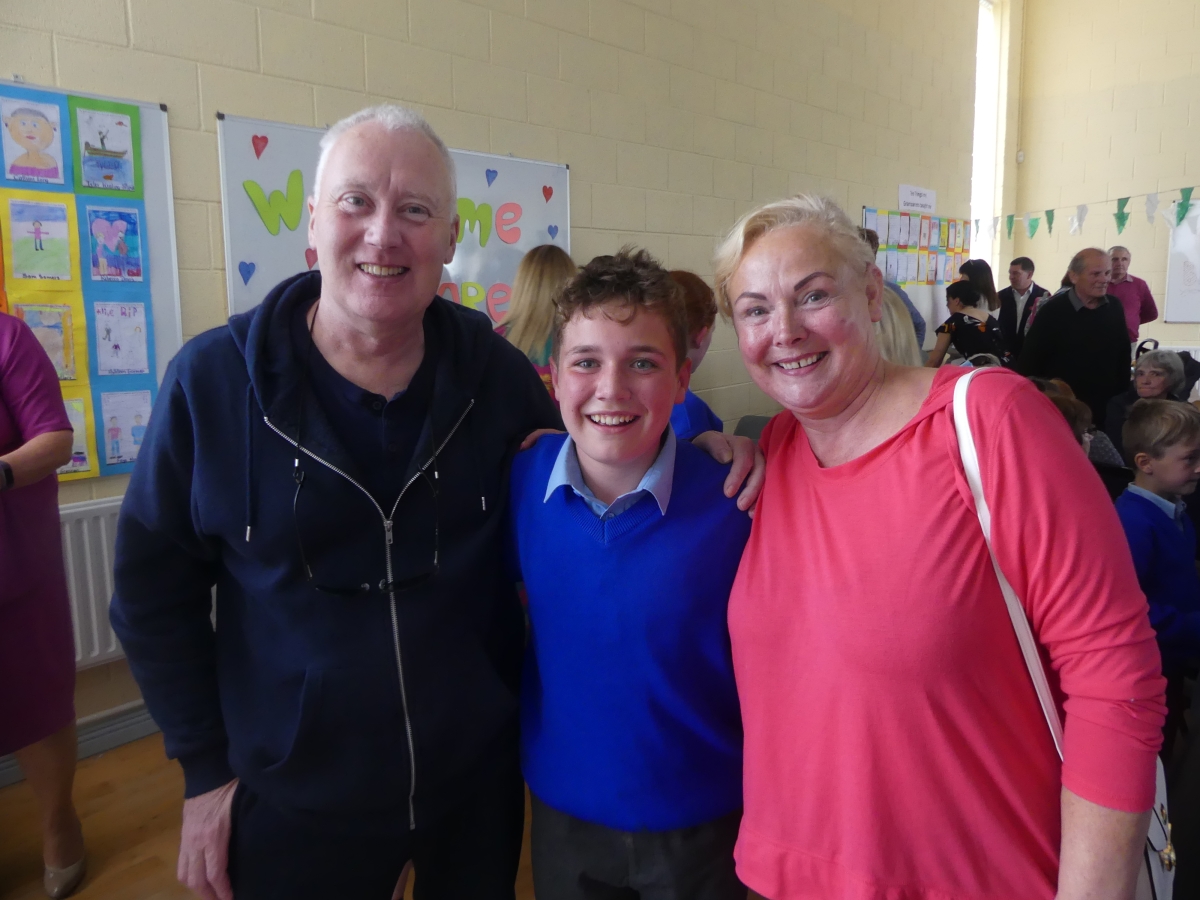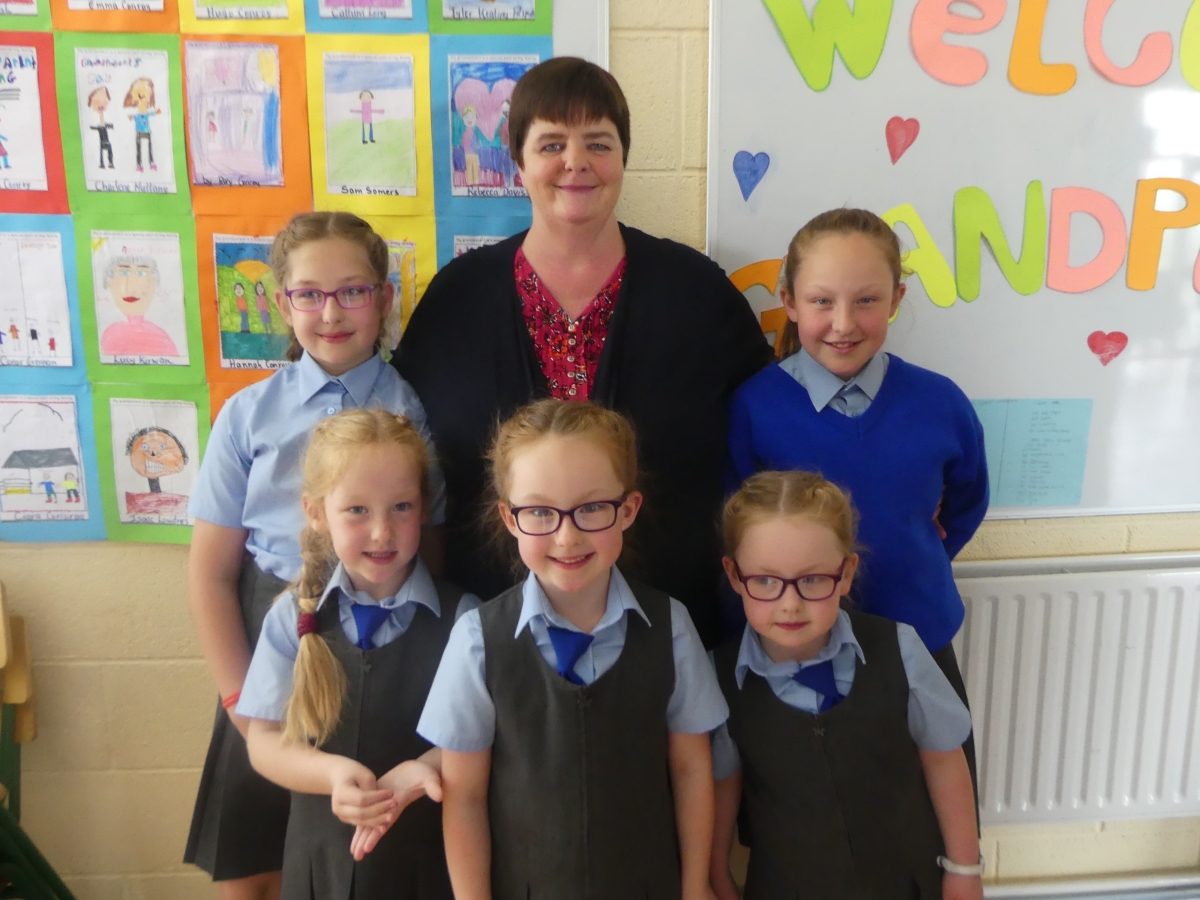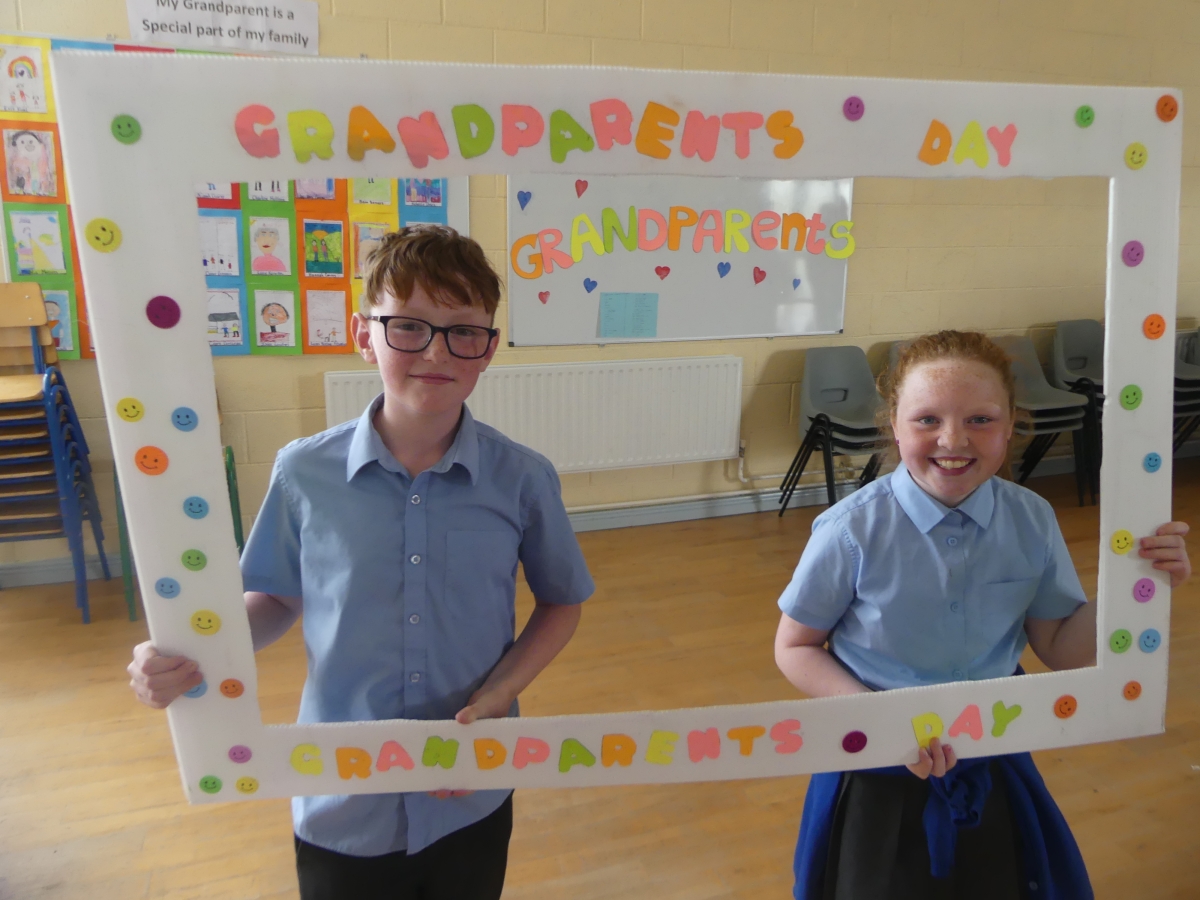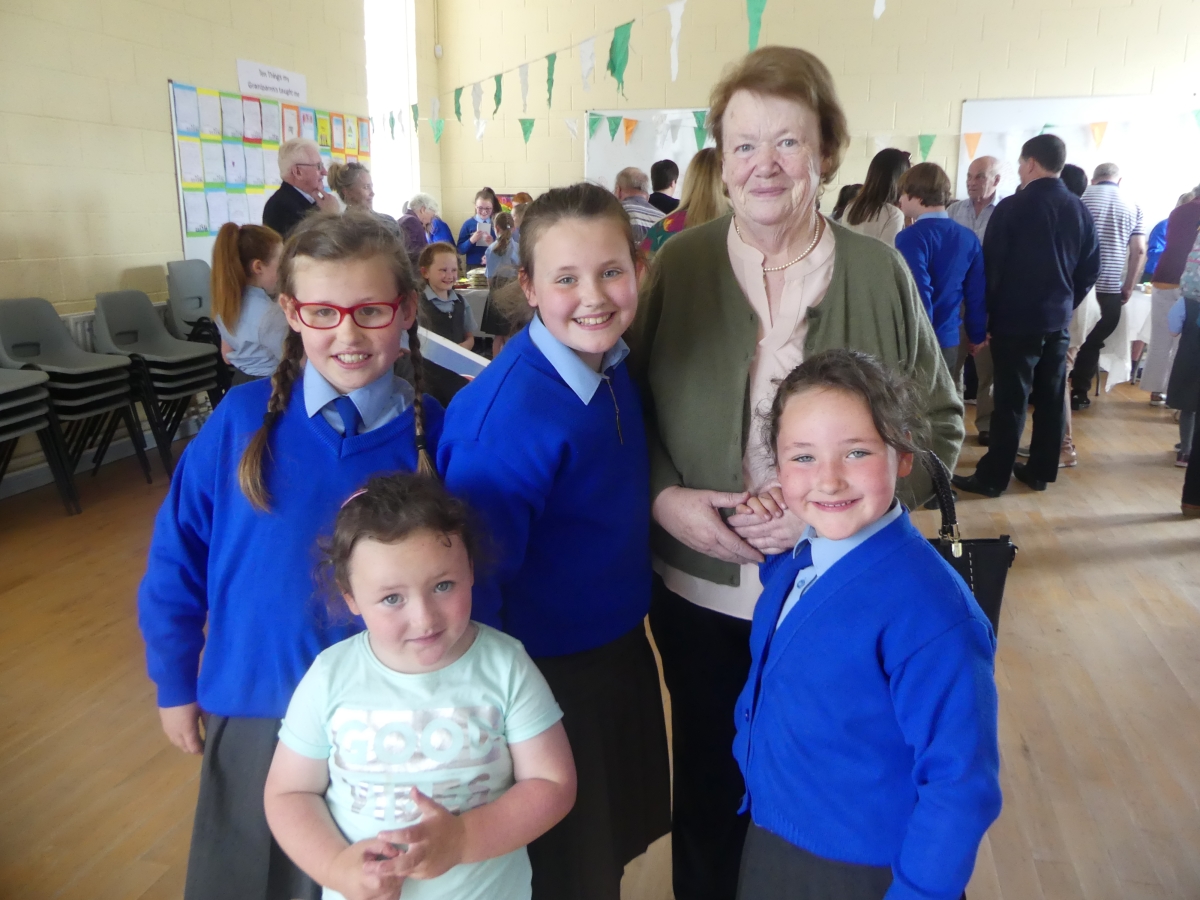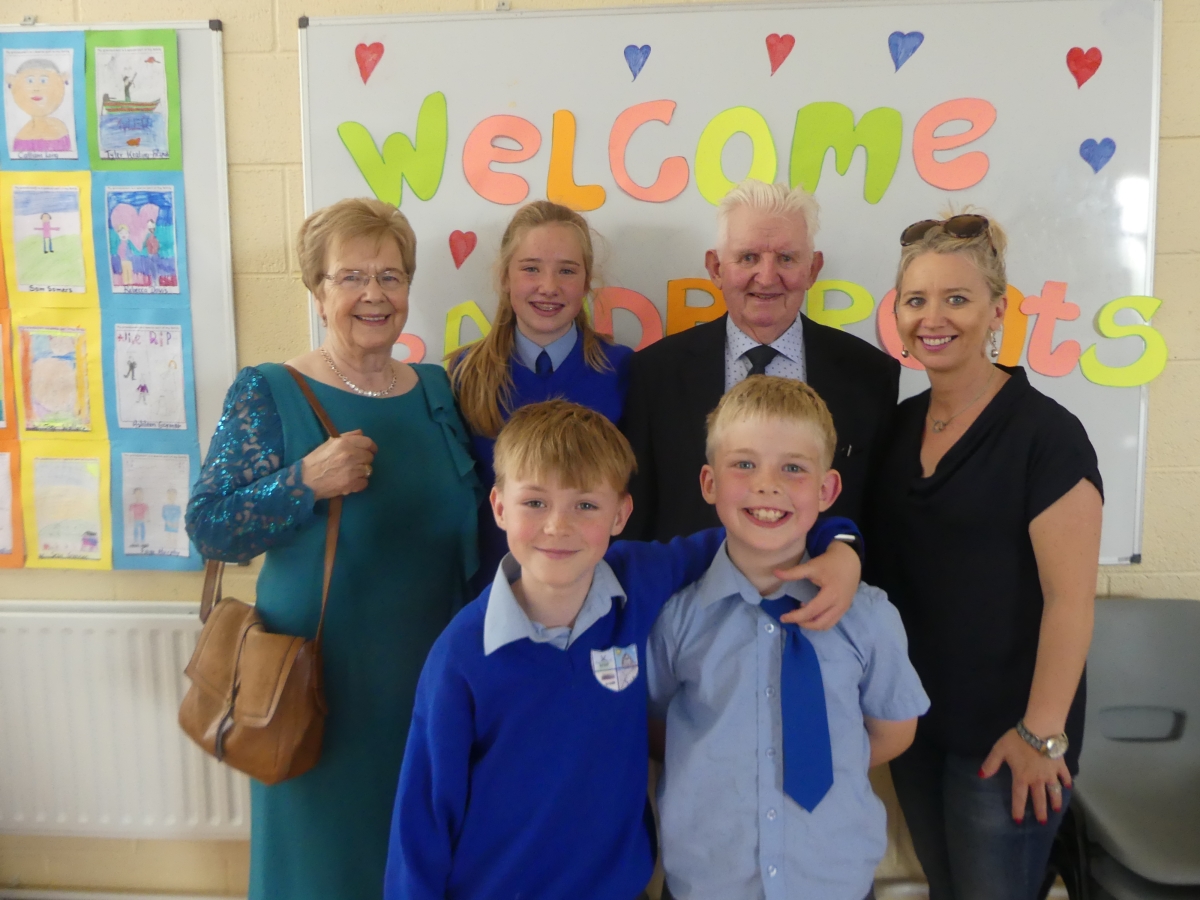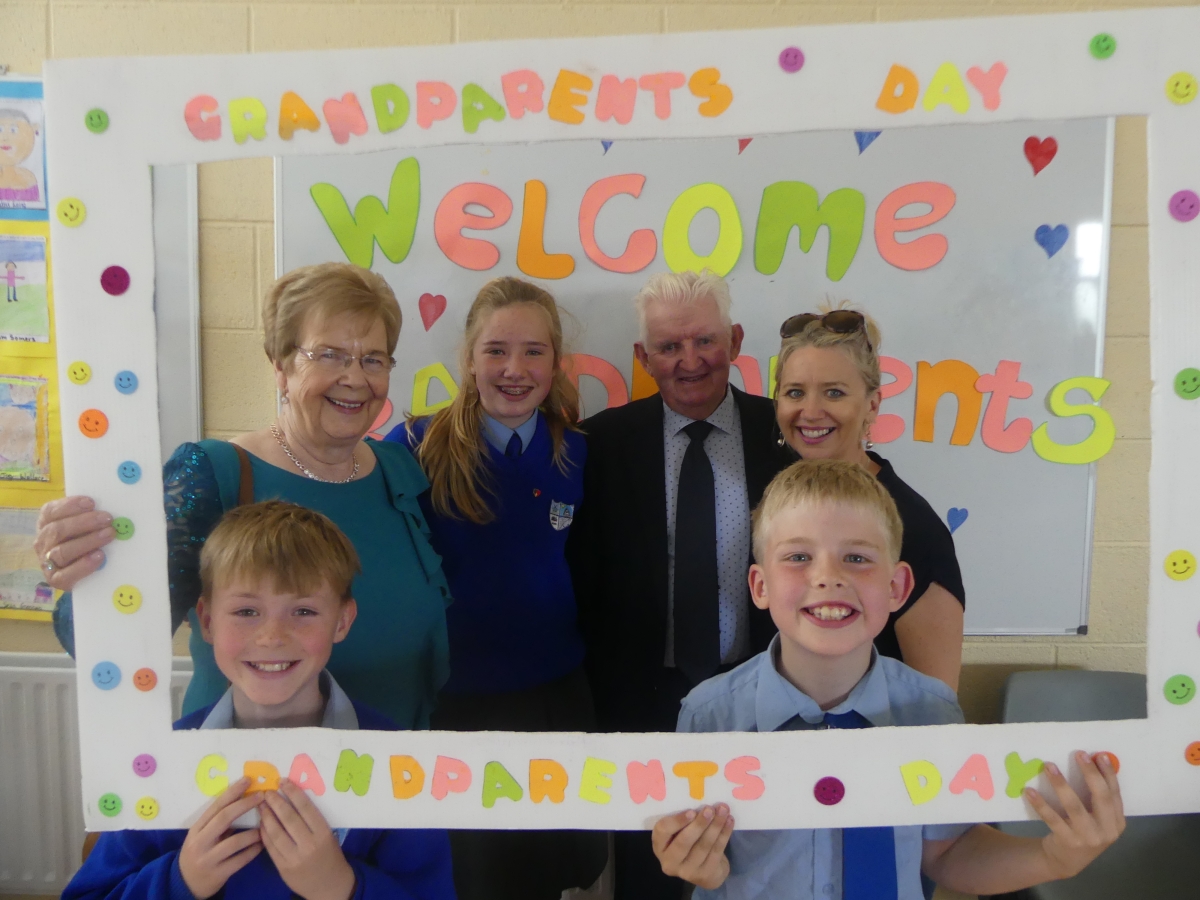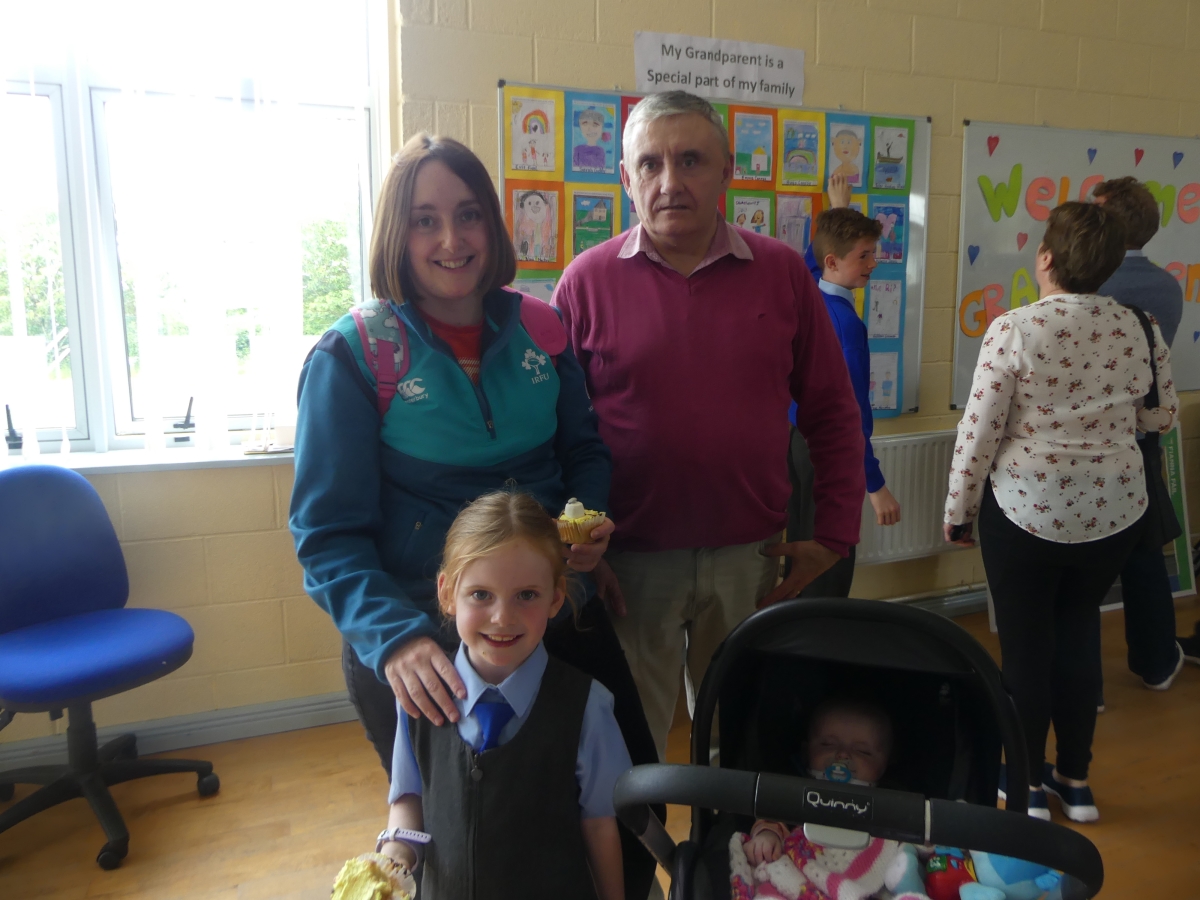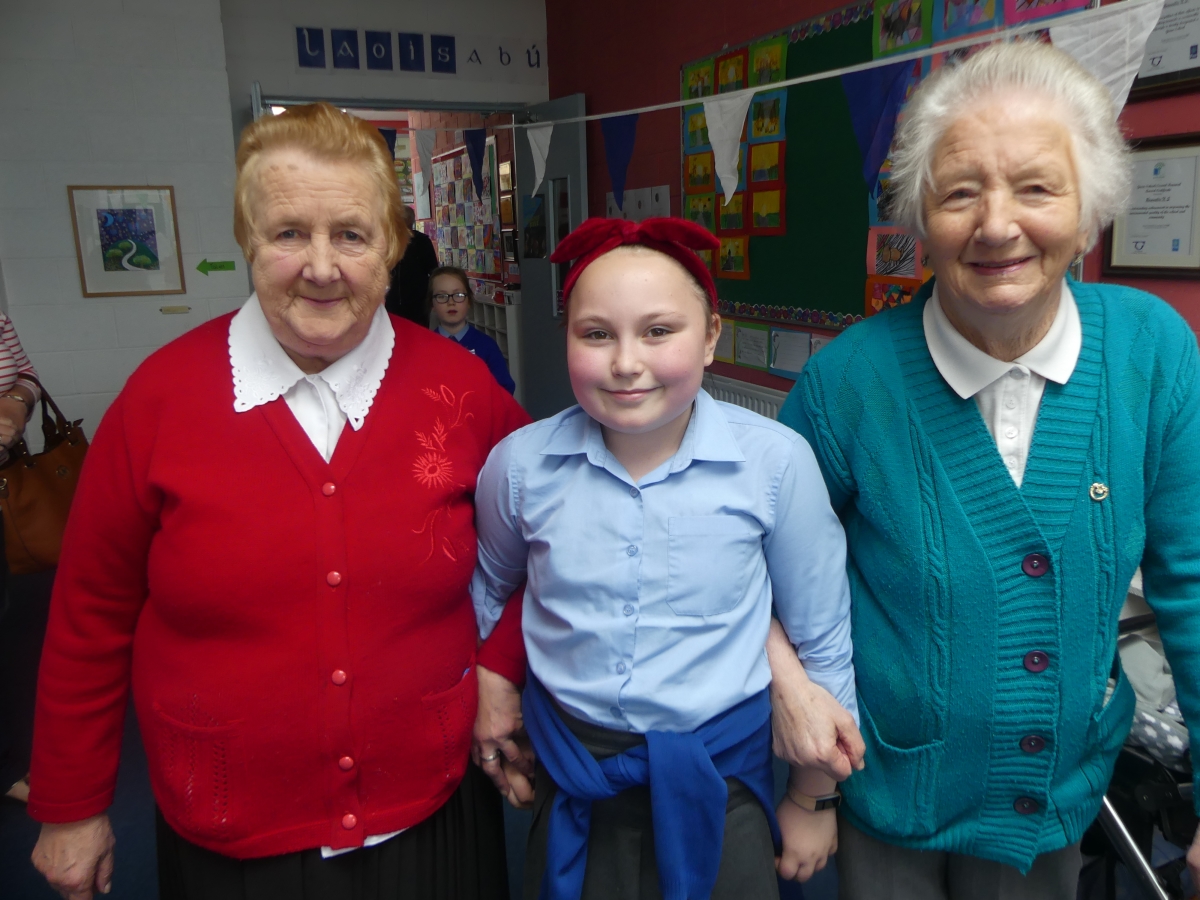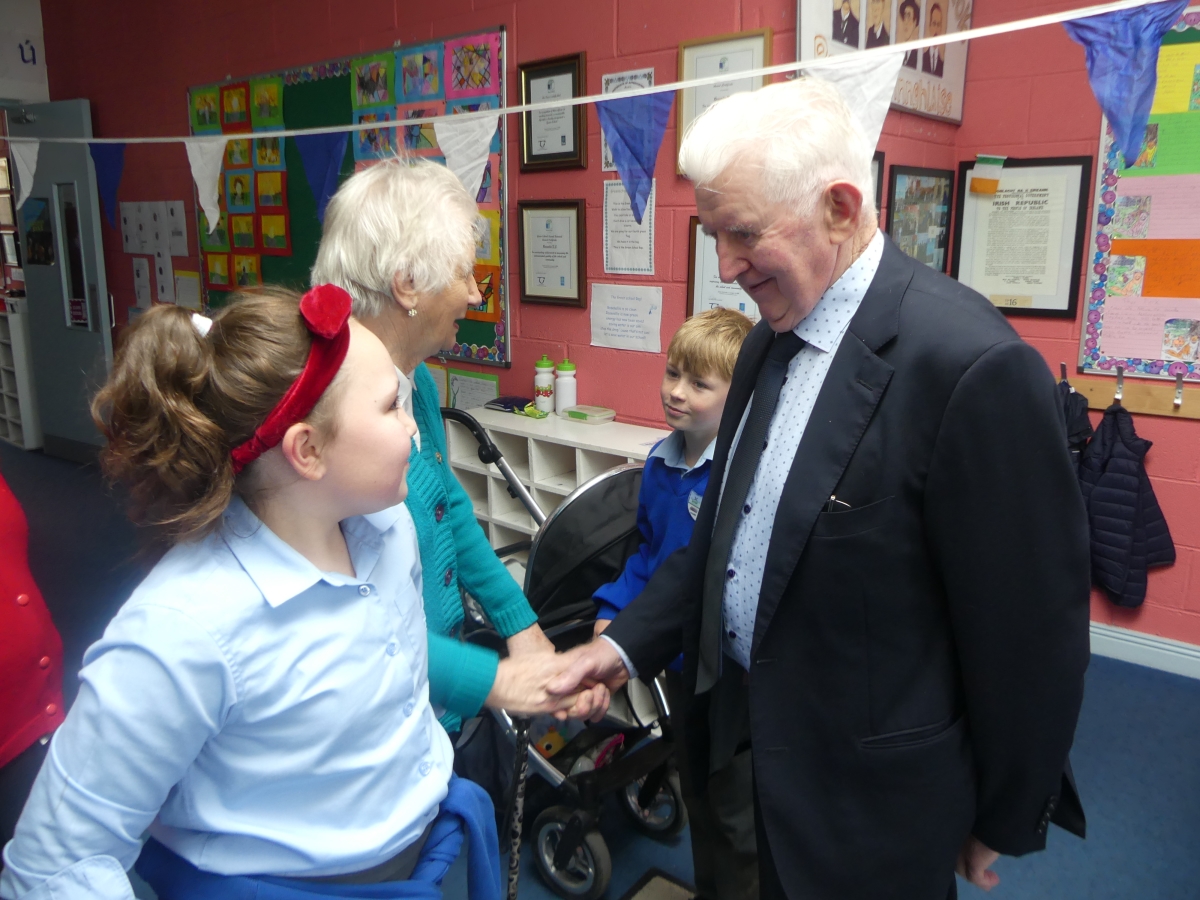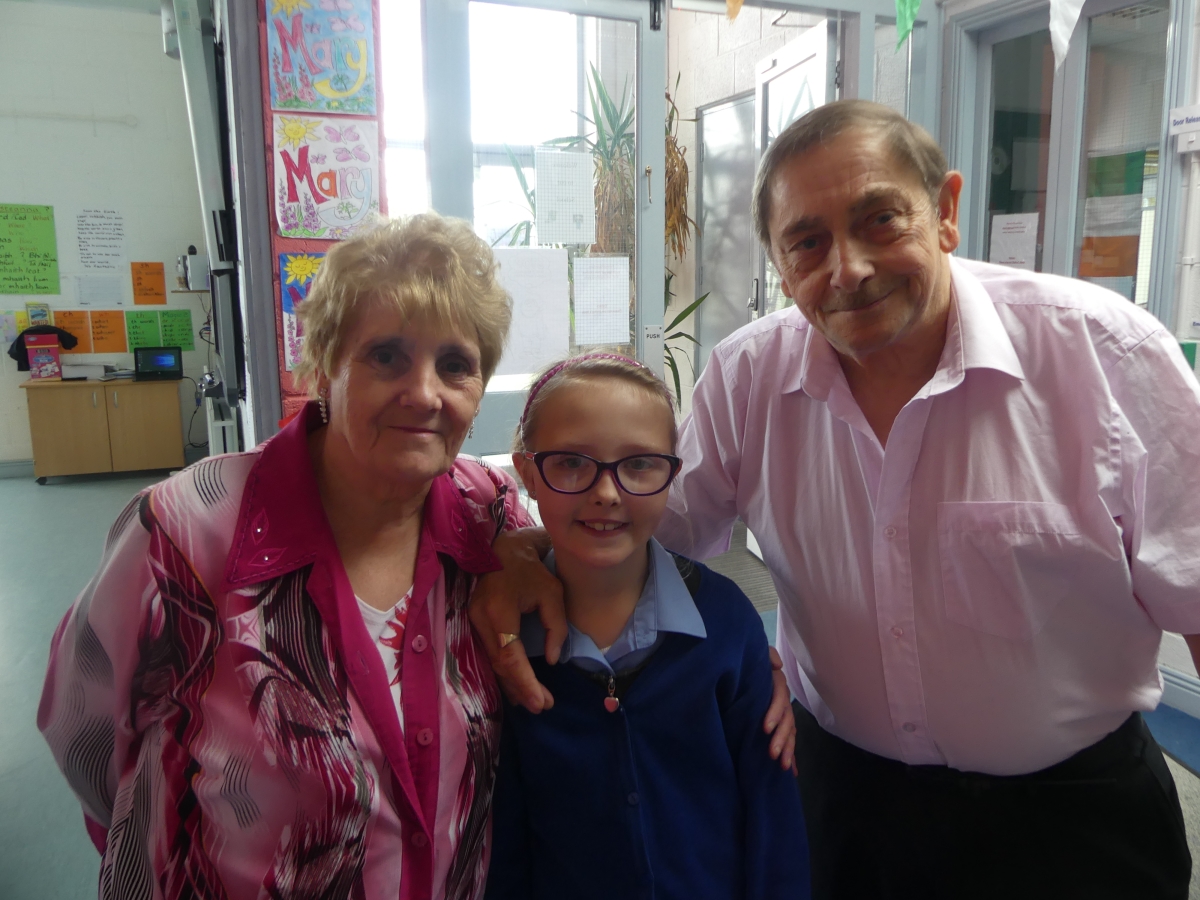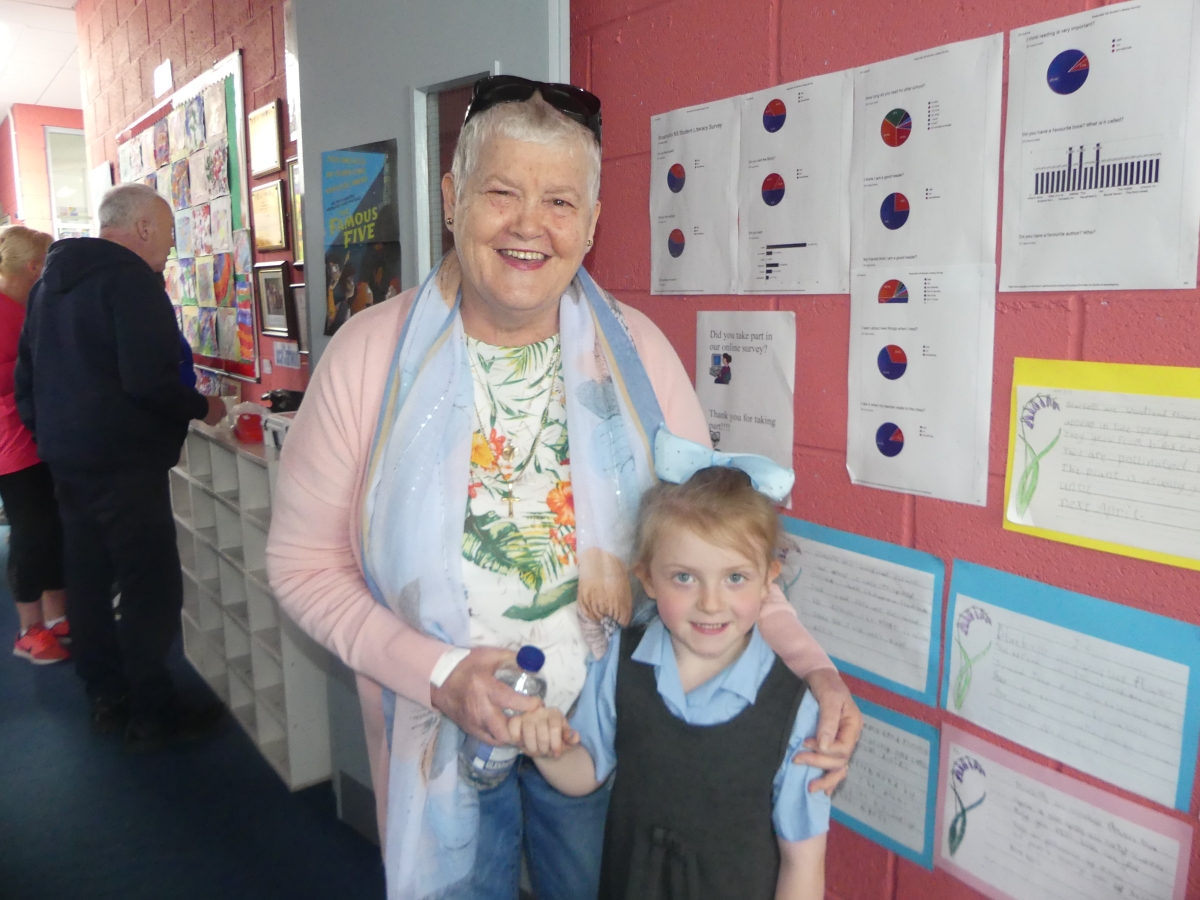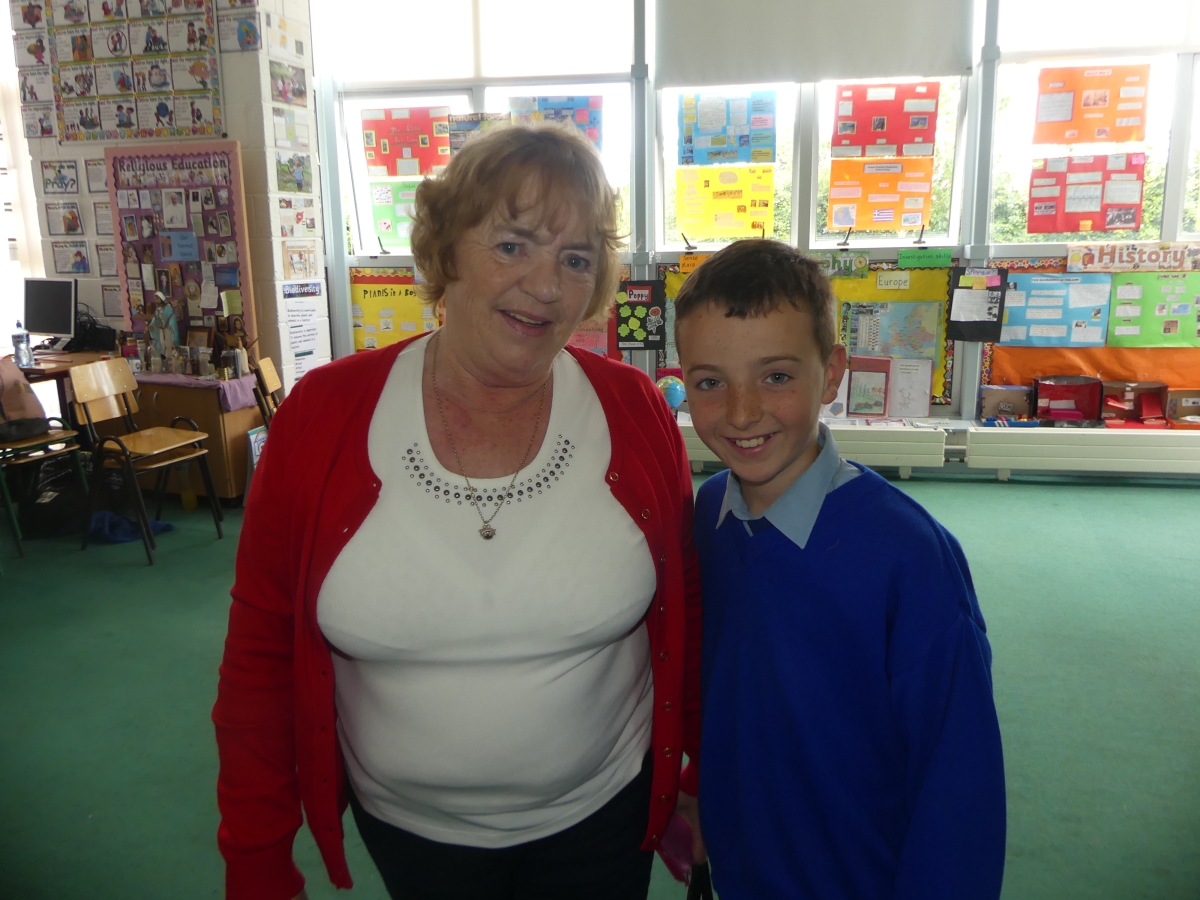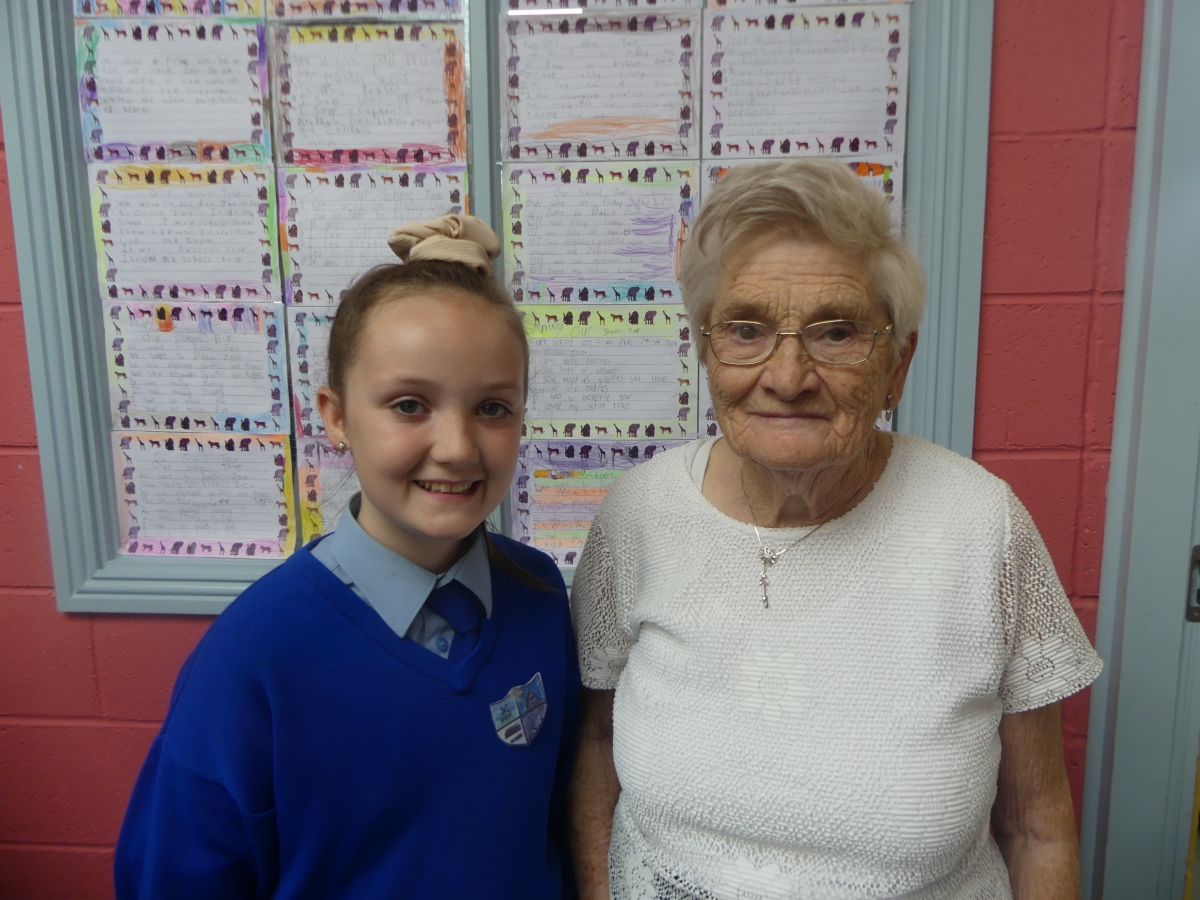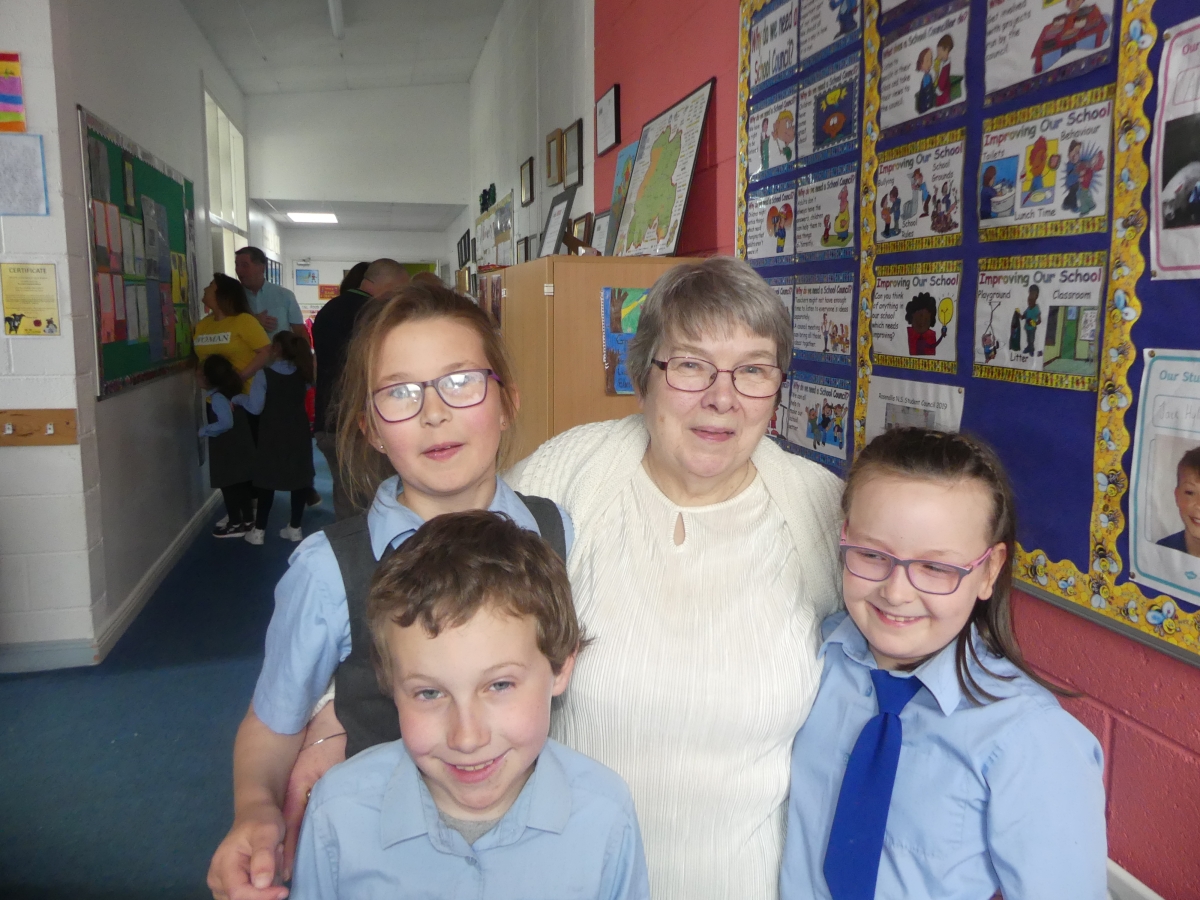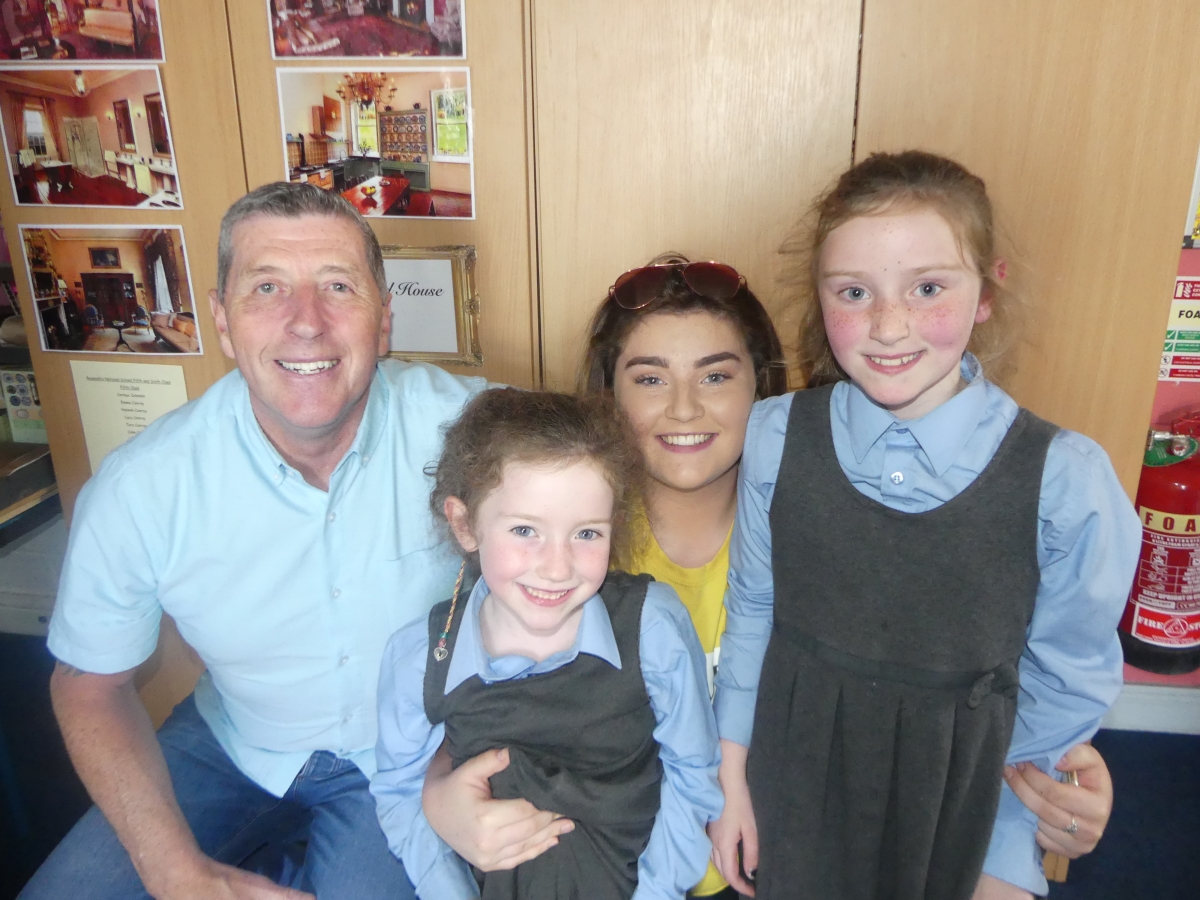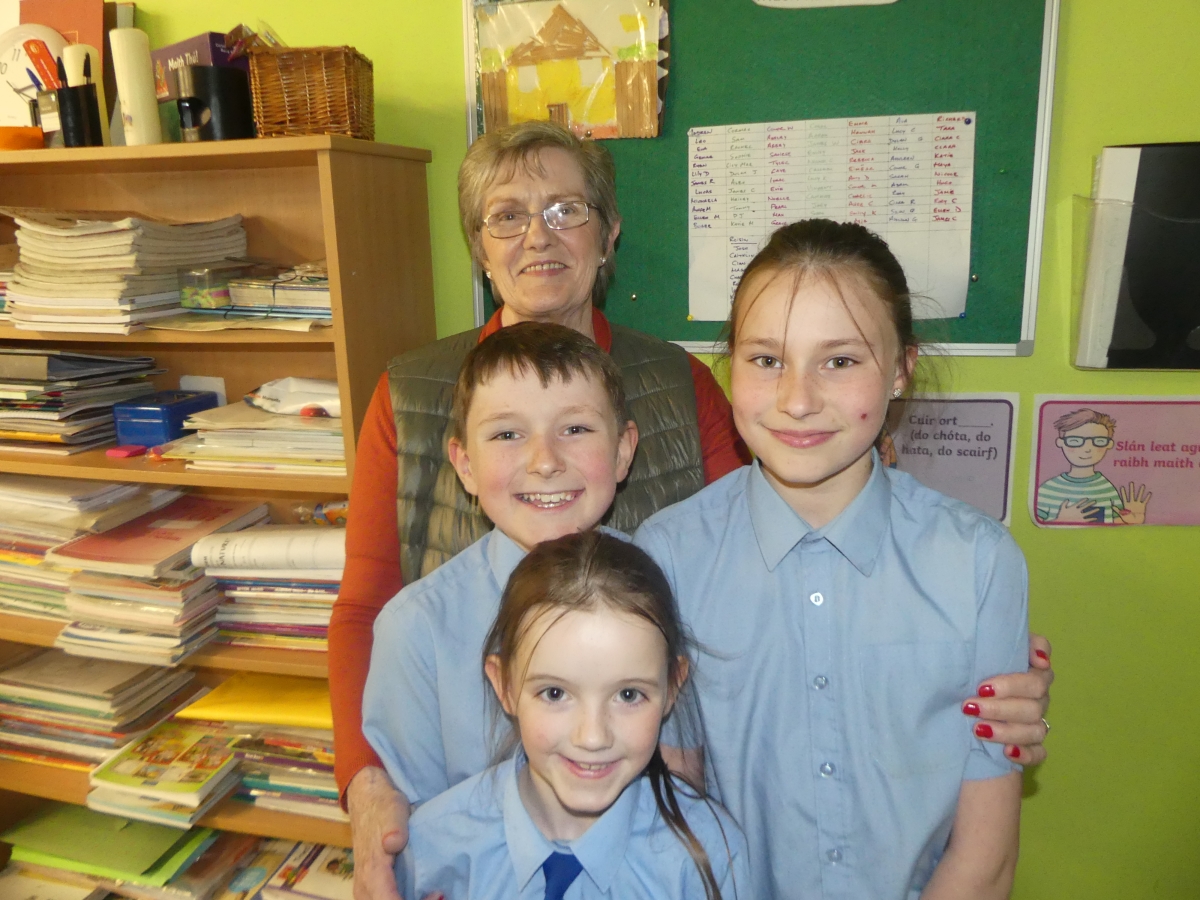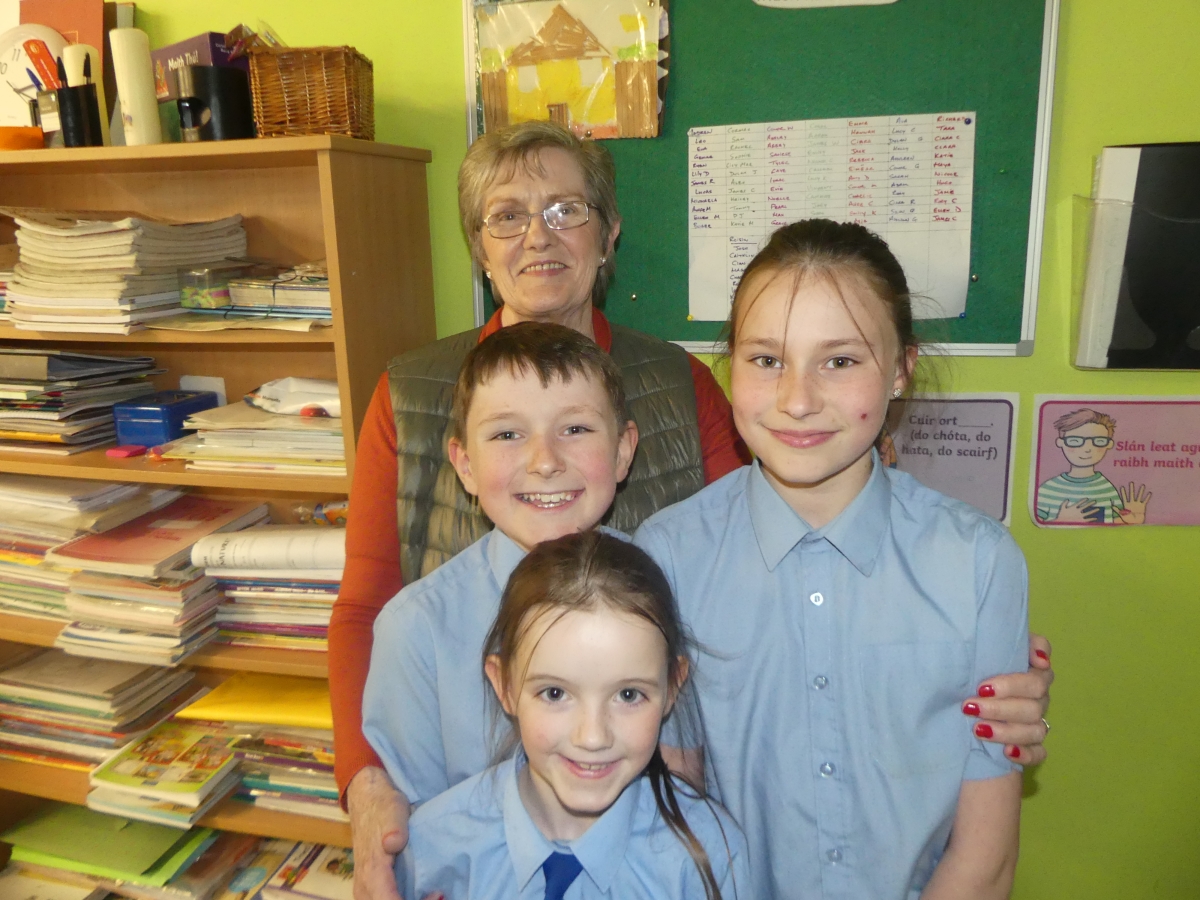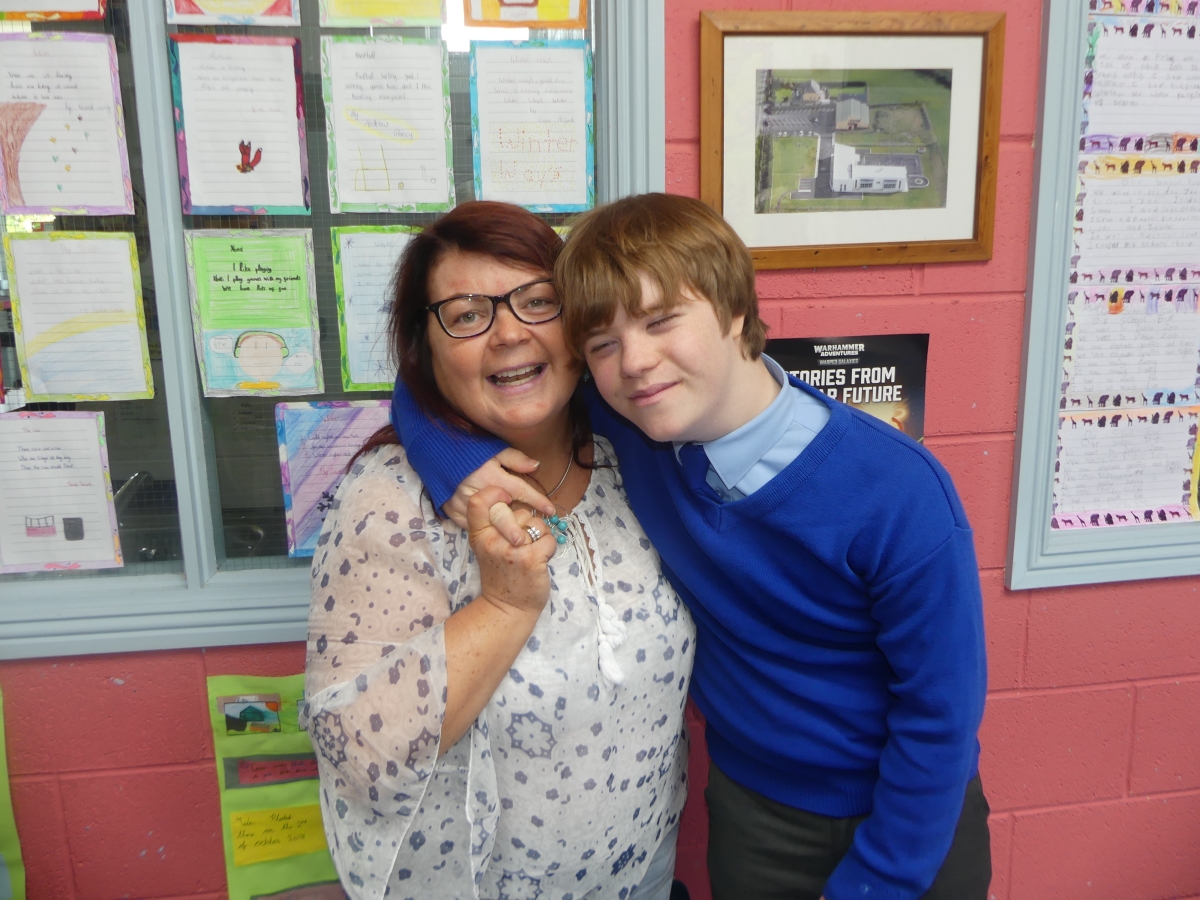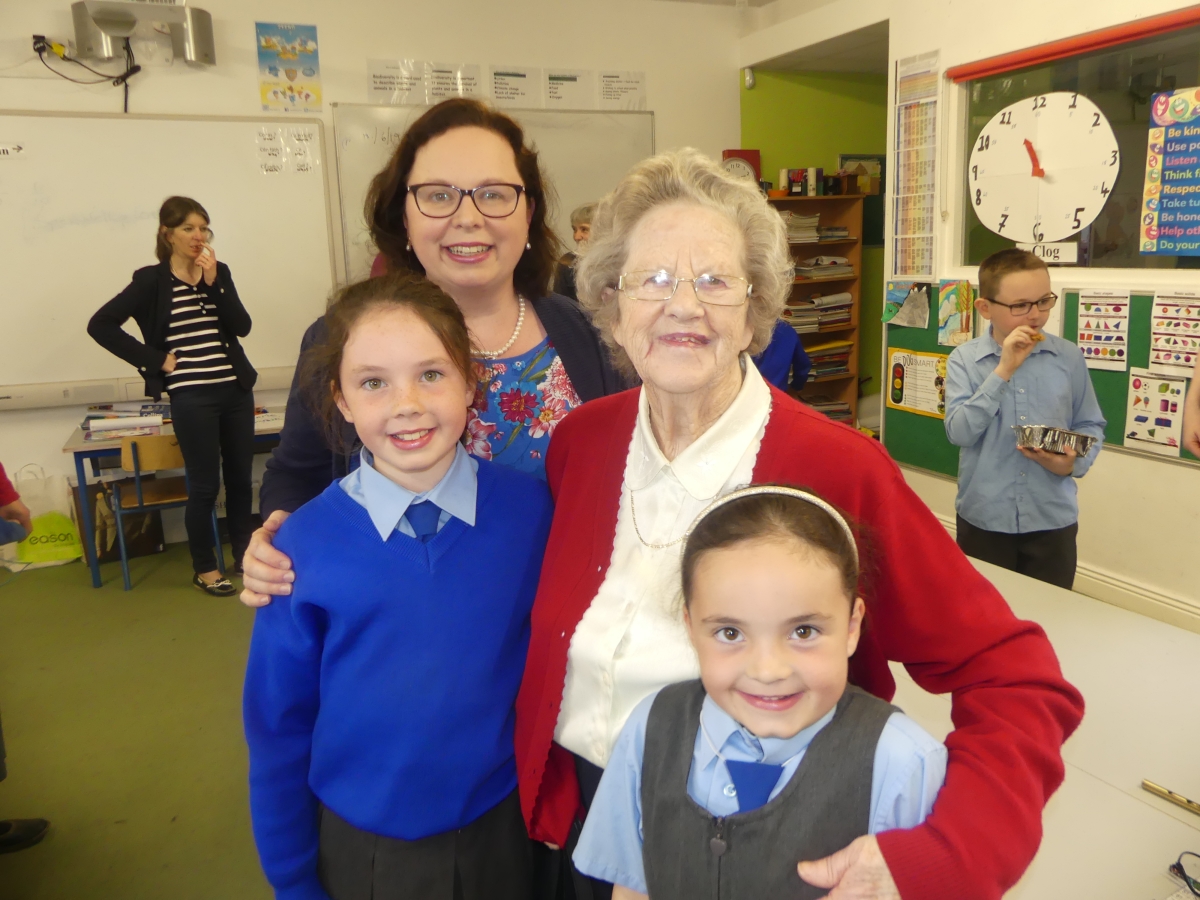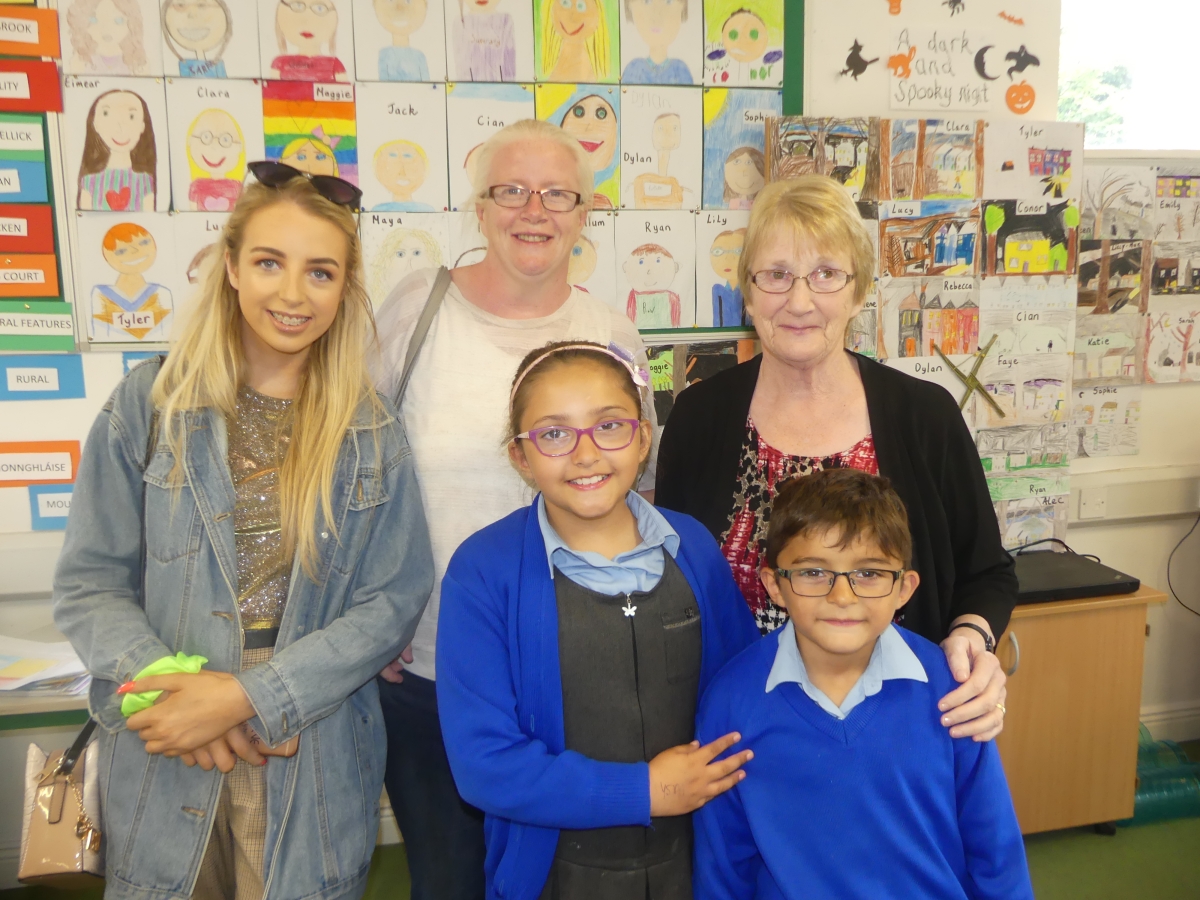 SEE ALSO – In Pictures: Rathdowney Duathlon a huge success once again