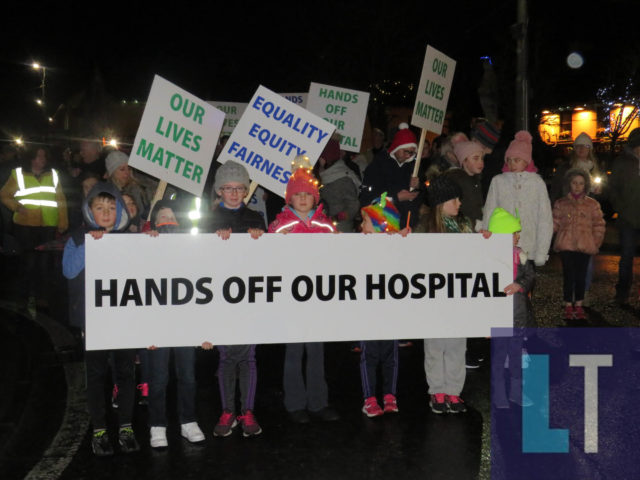 One Laois Councillor has called on the Government to give the people of Laois the perfect Christmas present – guarantee that they will not downgrade Portlaoise Hospital.
In October 2017, after great speculation, Sinn Fein TD Brian Stanley revealed that he had seen a report that recommended the closure of the A&E department.
This sparked public outcry and the creation of a group called 'Portlaoise Hospital Action Committee'.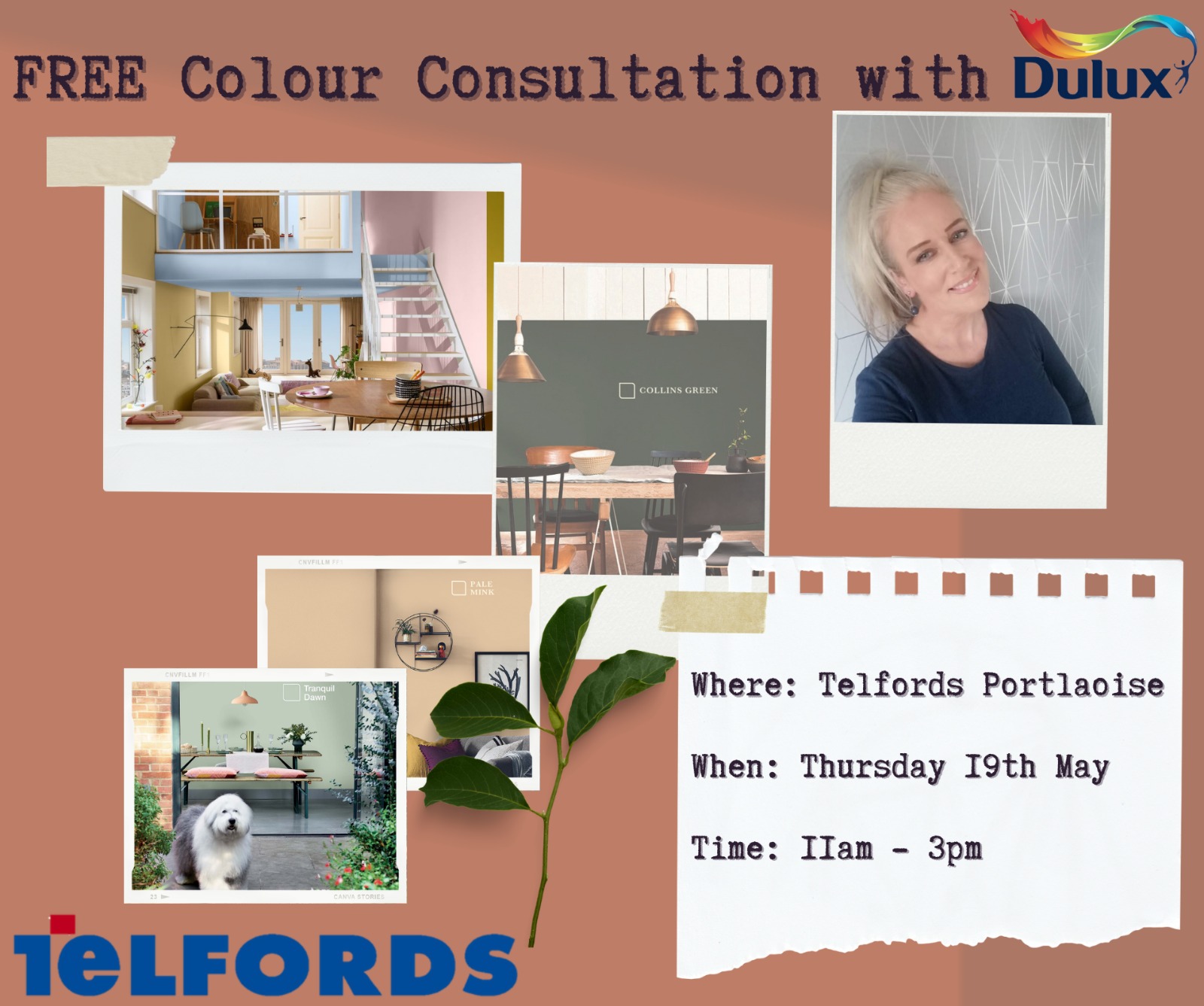 A mass protest was called and executed in large numbers as the people of Laois and surrounding areas fought back against the plan.
That culminated in a mass protest on December 2 2017 where people from all over the county turned out.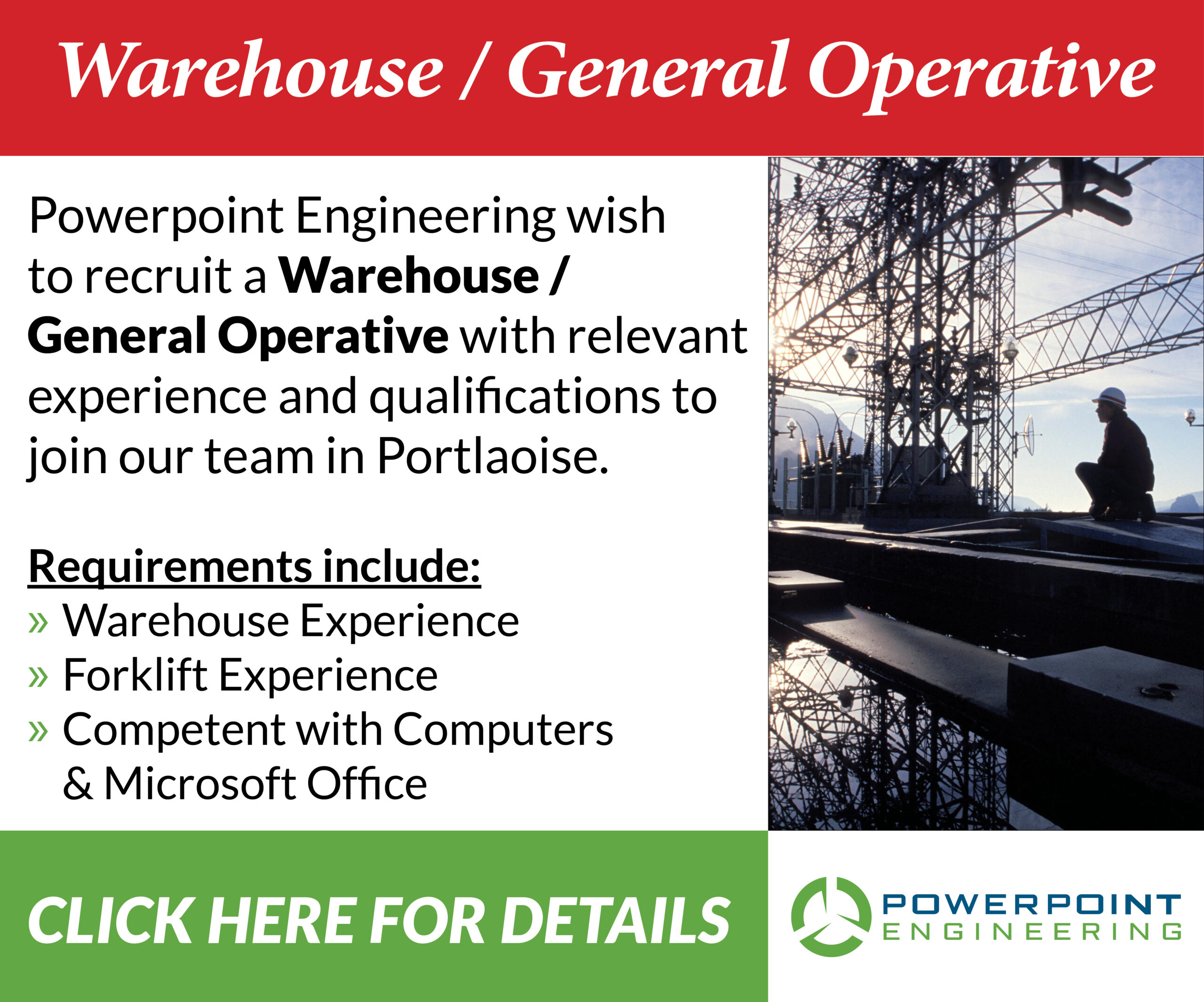 In January 2018, the Health Minister announced that members of the community and clinicians would come together and discuss the best way forward for the Laois facility – however it still hasn't even begun.
And now, Labour Councillor Noel Tuohy called on the government and Minster Simon Harris to act.
He said: "It is two years ago this coming week, December 2 since the people of Laois turned out in their thousands for the 'Light for Life' Candlelit Vigil in support of the Hospital.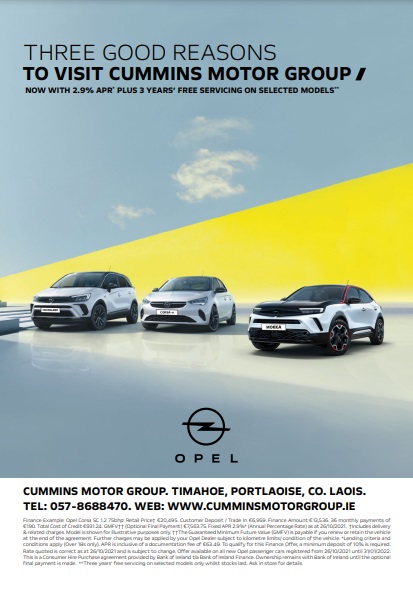 "Two years on, they are none the wiser and doubts and a possible downgrade still hang over the Hospital.
"There could be no better Christmas present for the people of Laois than an unequivocal statement from the Minister for Health and Govt that Portlaoise Hospital will not be downgraded; that it's 24/7 A&E will be retained and resourced and that the Dr Susan O' Reilly downgrade plan has been rejected.
"This is what we want to hear from the Minister Simon Harris, who is apparently due to visit Portlaoise before Christmas, and this is what we want to hear from all the political parties, including Labour, from their Health Spokespersons and Party Leaders.
"We want a categorical assurance from all parties across the political spectrum as this issue goes way beyond any one Government or party politics – it is literally about life and death and the cornerstone of the health service for out community in Laois and adjoining counties.
"We will not accept anything less. We will not accept a downgrade to a 8am to 8pm minor accident unit, that simply won't work.
"We know it won't work because there is no capacity in the hospitals within our Group to cater for their own demand much less to take on additional patients.
"Even though the Winter season is only commencing and the flu outbreak yet to occur there is already chronic overcrowding, queues at A&E's and record numbers of trolleys in corridors in our hospitals as highlighted on a daily basis by the Irish Nurses and Midwives Organisation, INMO.
"This situation is at its worst and the queues are longest, the delays most serious and the numbers of trolleys on corridors at their highest in the country at Limerick Regional Hospital and the reason is simple.
"The HSE closed the A&E units in the hospitals in both Nenagh and Ennis and promised to deliver a more efficient and safer service in Limerick General Hospital – but they did not. The service got worse, the queues got longer and they have not resourced Limerick sufficiently and cannot recruit the staff to do so.
"The same will happen here in Portlaoise and we will not stand for it to send sick children, our senior citizens and those unfortunate enough to be in an accident on to Tallaght, to get in line and hope for the best."
He continued: "The Portlaoise Hopsital Action Committee have done a great job in maintaining vigilance on this issue but our concerns prevail and we do not trust the HSE management and what stunt they might pull yet.
"They spent €4.4million on temporary agency staff in Portlaoise in the first 5 months of this year alone – instead of properly recruiting permanent nurses and staff; the new CEO of the HSE continues to make worrying statements about the viability of what he refers to as smaller hospitals – he means the likes of Portlaoise – and the HSE is peddling statistics that the numbers using the A&E in Portlaoise are down.
"This is how they operate. These are ominous signals and we must be united and prepared to reject any attempt to downgrade our Hospital and I call on all my colleagues here to day to unite and be unanimous in this matter for the sake of our entire community and that's the categorical reassurance we want from Simon Harris when he visits Portlaoise on the invitation of our own local Minister Charlie Flanagan.
SEE ALSO – Huge jobs fair planned for Laois in February 2020