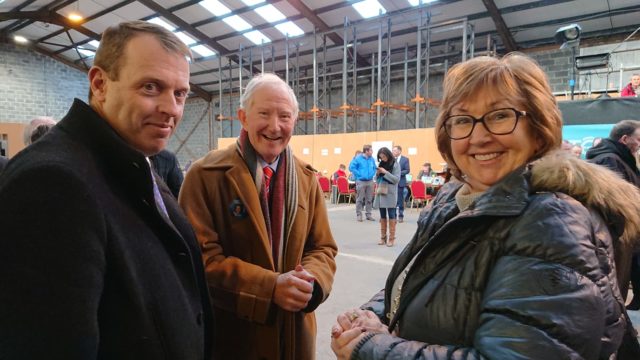 As the fallout continues from the 2020 General Election, we continue our look at how the Laois-Offaly constituency voted.
Today we venture across the county border to the other side of the constituency and look at the Birr-Ferbane Municipal District which takes in those two towns as well as the likes of Kilcormac, Kinnity, Shannonbridge, Coolderry, Shinrone and Moneygall.
LaoisToday has seen and studied the Fine Gael tallies and though they weren't 100% complete, we did source the Fianna Fáil tallies from one of the Oxmanstown boxes (No 3), Coolderry, Moneygall and Kinnity Community Centre (No 1).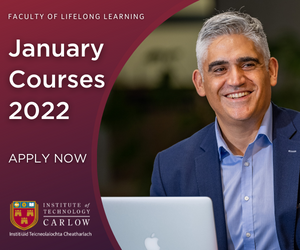 The tallies aren't 100% accurate but they do give a good indication of voting trends.
As expected the Laois candidates don't fare well in Offaly though in this area, Sinn Fein's Brian Stanley did get over 1,600 first preferences which was more than Barry Cowen (Fianna Fail) and Marcella Corcoran-Kennedy (Fine Gael) but less than what Peter Ormond (Fianna Fail), Carol Nolan (Independent) and John Leahy (Indpendent) all pulled in.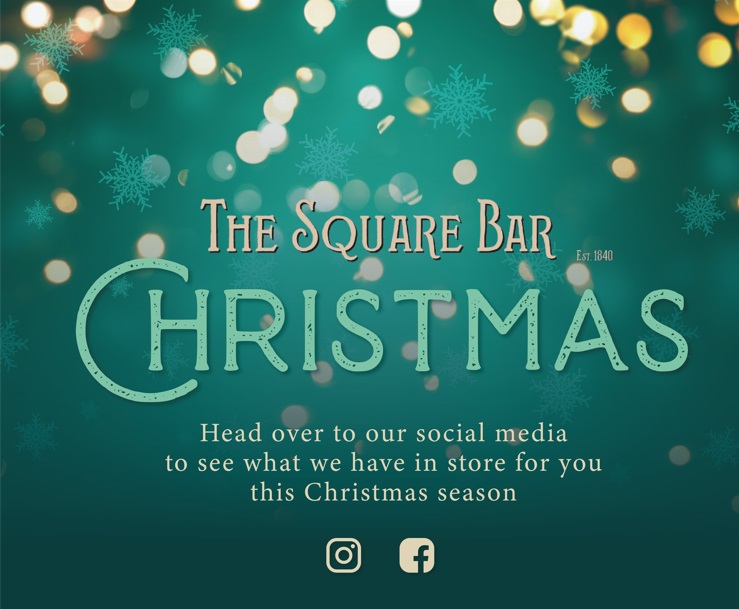 Ormond got the most first preferences in this area by some distance – though unfortunately for him that accounted for the majority of his votes across the constituency.
According to the tallies he got almost 700 votes more than Carol Nolan, who was elected in this area, with Ormond doing particularly well in his home place of Shinrone as well as Coolderry, Moneygall, Dunkerrin and in Mount St Joseph Abbey, which is used as a polling station for that locality.
Birr – which had polling stations in the Civic Offices and Oxmanstown NS – was split in a number of ways with Carol Nolan coming out on top in three of them, Peter Ormond in two and Marcella Corcoran-Kennedy and Barry Cowen in one each.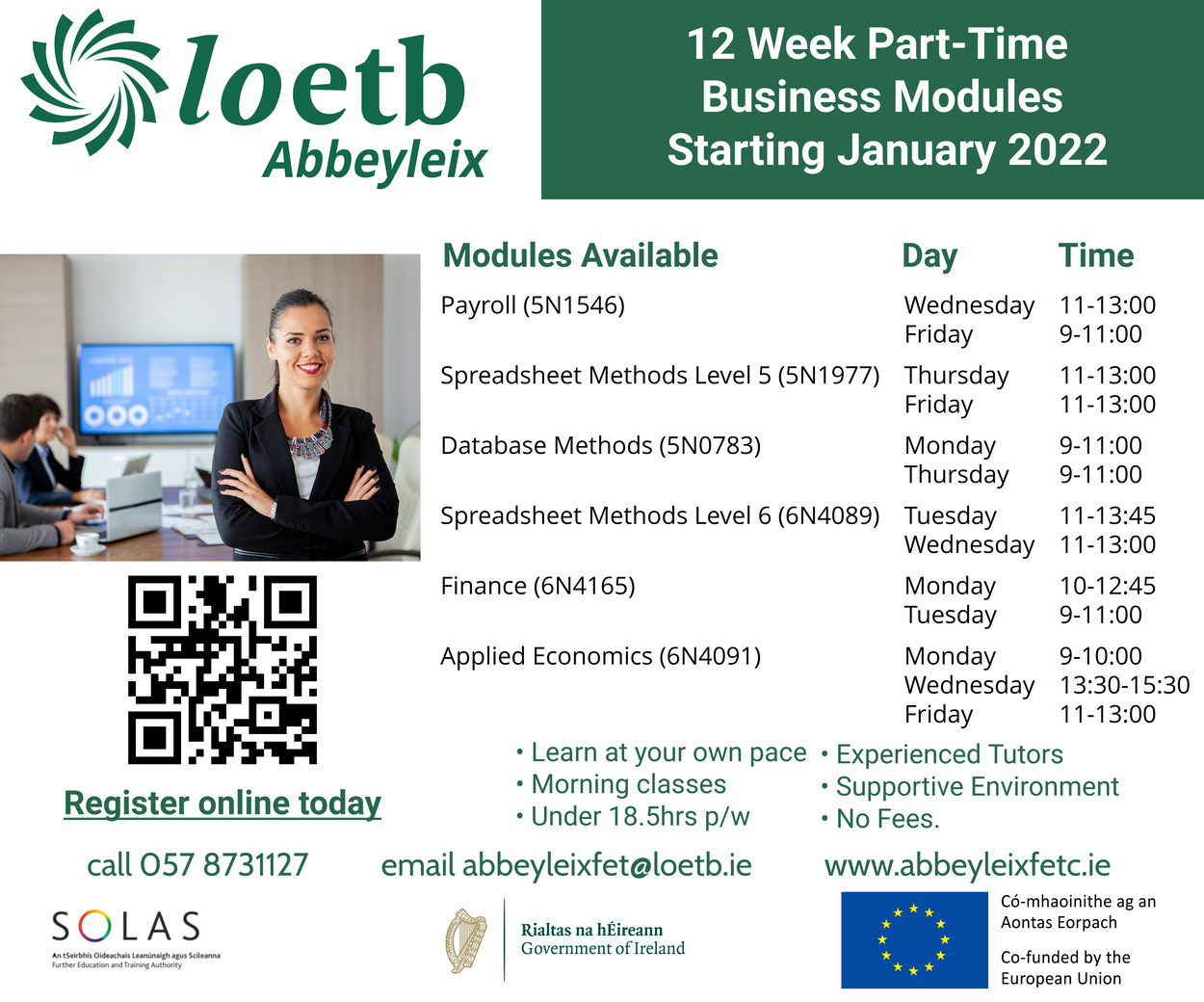 The struggle for Fine Gael's Marcella Corcoran-Kennedy was evident in what is her home area as she lost the seat she held since 2011. She was only fifth placed overall in this area.
You can check out how all the 39 boxes in this area voted below.
Birr-Ferbane area overall
Peter Ormond (Fianna Fail) – 3,156
Carol Nolan (Independent) – 2,449
John Leahy (Independent) – 2,217
Brian Stanley (Sinn Fein) – 1,603
Marcella Corcoran-Kennedy (Fine Gael) – 1,425
Barry Cowen (Fianna Fail) – 1,261
Pippa Hackett (Green Party) – 429
Charlie Flanagan (Fine Gael) – 336
Ken Smollen (Irish Democratic Party) – 305
Stephen Tynan (People Before Profit) – 90
Noel Tuohy (Labour) – 80
Sean Fleming (Fianna Fail) – 41
John Daly (Irish National Party) – 36
Noel O'Rourke (Renua) – 32
Pauline Flanagan (Fianna Fail) – 30
Crinkill NS 1
Brian Stanley (Sinn Féin) – 77
Carol Nolan (Independent) – 74
Peter Ormond (Fianna Fail) – 64
Marcella Corcoran-Kennedy (Fine Gael) – 39
Barry Cowen (Fianna Fáil) – 27
Pippa Hackett (Green Party) – 22
John Leahy (Independent) – 16
Charlie Flanagan (Fine Gael) – 13
Ken Smollen (Irish Democratic Party) – 8
Stephen Tynan (People Before Profit) – 4
Noel Tuohy (Labour) – 3
Noel O'Rourke (Renua) – 2
Sean Fleming (Fianna Fáil) – 1
Pauline Flanagan (Fianna Fáil) – 0
John Daly (National Party) – 0
Crinkill NS 2
Brian Stanley (Sinn Féin) – 53
Carol Nolan (Independent) – 69
Peter Ormond (Fianna Fail) – 93
Marcella Corcoran-Kennedy (Fine Gael) – 30
Barry Cowen (Fianna Fáil) – 41
Pippa Hackett (Green Party) – 11
John Leahy (Independent) – 27
Charlie Flanagan (Fine Gael) – 11
Ken Smollen (Irish Democratic Party) – 8
Stephen Tynan (People Before Profit) – 4
Noel Tuohy (Labour) – 2
Noel O'Rourke (Renua) – 2
Sean Fleming (Fianna Fáil) – 2
Pauline Flanagan (Fianna Fáil) – 0
John Daly (National Party) – 2
Civic Offices Birr No. 1
Carol Nolan (Independent) – 77
Marcella Corcoran-Kennedy (Fine Gael) – 76
Peter Ormond (Fianna Fail) – 47
Brian Stanley (Sinn Féin) – 44
Barry Cowen (Fianna Fáil) – 19
Pippa Hackett (Green Party) – 15
Ken Smollen (Irish Democratic Party) – 8
John Leahy (Independent) – 8
Charlie Flanagan (Fine Gael) – 6
Stephen Tynan (People Before Profit) – 3
Noel Tuohy (Labour) – 2
John Daly (National Party) – 2
Pauline Flanagan (Fianna Fáil) – 0
Sean Fleming (Fianna Fáil) – 0
Noel O'Rourke (Renua) – 0
Civic Offices Birr No. 2
Marcella Corcoran-Kennedy (Fine Gael) – 59
Carol Nolan (Independent) – 55
Brian Stanley (Sinn Féin) – 41
Peter Ormond (Fianna Fail) – 39
Barry Cowen (Fianna Fáil) – 28
John Leahy (Independent) – 18
Charlie Flanagan (Fine Gael) – 16
Pippa Hackett (Green Party) – 14
Ken Smollen (Irish Democratic Party) – 4
Stephen Tynan (People Before Profit) – 2
Noel O'Rourke (Renua) – 2
Noel Tuohy (Labour) – 1
John Daly (National Party) – 1
Pauline Flanagan (Fianna Fáil) – 0
Sean Fleming (Fianna Fáil) – 0
Civic Offices Birr No. 3
Carol Nolan (Independent) – 73
Peter Ormond (Fianna Fail) – 44
Brian Stanley (Sinn Féin) – 43
Marcella Corcoran-Kennedy (Fine Gael) – 43
John Leahy (Independent) – 21
Barry Cowen (Fianna Fáil) – 19
Pippa Hackett (Green Party) – 13
Stephen Tynan (People Before Profit) – 11
Ken Smollen (Irish Democratic Party) – 8
Noel Tuohy (Labour) – 4
Charlie Flanagan (Fine Gael) – 3
Sean Fleming (Fianna Fáil) – 2
Pauline Flanagan (Fianna Fáil) – 0
John Daly (National Party) – 0
Noel O'Rourke (Renua) – 0
Civic Offices Birr No. 4
Peter Ormond (Fianna Fail) – 59
Carol Nolan (Independent) – 45
Marcella Corcoran-Kennedy (Fine Gael) – 34
Barry Cowen (Fianna Fáil) – 31
Brian Stanley (Sinn Féin) – 30
John Leahy (Independent) – 15
Ken Smollen (Irish Democratic Party) – 13
Pippa Hackett (Green Party) – 9
Charlie Flanagan (Fine Gael) – 7
Stephen Tynan (People Before Profit) – 3
John Daly (National Party) – 2
Pauline Flanagan (Fianna Fáil) – 1
Noel O'Rourke (Renua) – 1
Noel Tuohy (Labour) – 0
Sean Fleming (Fianna Fáil) – 0
Oxmanstown NS No. 1
Barry Cowen (Fianna Fáil) – 17
Marcella Corcoran-Kennedy (Fine Gael) – 11
Carol Nolan (Independent) – 11
Brian Stanley (Sinn Féin) – 8
Pippa Hackett (Green Party) – 4
John Leahy (Independent) – 4
Charlie Flanagan (Fine Gael) – 4
Peter Ormond (Fianna Fail) – 2
Noel Tuohy (Labour) – 1
John Daly (National Party) – 0
Pauline Flanagan (Fianna Fáil) – 0
Sean Fleming (Fianna Fáil) – 0
Noel O'Rourke (Renua) – 0
Ken Smollen (Irish Democratic Party) – 0
Stephen Tynan (People Before Profit) – 0
Oxmanstown NS No. 2
Carol Nolan (Independent) – 112
Brian Stanley (Sinn Féin) – 97
Peter Ormond (Fianna Fail) – 48
Marcella Corcoran-Kennedy (Fine Gael) – 38
John Leahy (Independent) – 27
Barry Cowen (Fianna Fáil) – 26
Ken Smollen (Irish Democratic Party) – 13
Pippa Hackett (Green Party) – 12
Charlie Flanagan (Fine Gael) – 5
Stephen Tynan (People Before Profit) – 1
Sean Fleming (Fianna Fáil) – 1
Noel O'Rourke (Renua) – 1
John Daly (National Party) – 0
Pauline Flanagan (Fianna Fáil) – 0
Noel Tuohy (Labour) – 0
Oxmanstown NS No. 3
Peter Ormond (Fianna Fail) – 91
Carol Nolan (Independent) – 85
Brian Stanley (Sinn Féin) – 79
John Leahy (Independent) – 43
Barry Cowen (Fianna Fáil) – 32
Marcella Corcoran-Kennedy (Fine Gael) – 31
Ken Smollen (Irish Democratic Party) – 13
Pippa Hackett (Green Party) – 12
Charlie Flanagan (Fine Gael) – 7
Stephen Tynan (People Before Profit) – 7
Noel Tuohy (Labour) – 7
Sean Fleming (Fianna Fáil) – 1
Noel O'Rourke (Renua) – 0
John Daly (National Party) – 0
Pauline Flanagan (Fianna Fáil) – 0
Coolderry Community Hall
Peter Ormond (Fianna Fail) – 208
Carol Nolan (Independent) – 71
Brian Stanley (Sinn Féin) – 32
Barry Cowen (Fianna Fáil) – 31
Marcella Corcoran-Kennedy (Fine Gael) – 30
John Leahy (Independent) – 23
Pippa Hackett (Green Party) – 14
Charlie Flanagan (Fine Gael) – 13
Pauline Flanagan (Fianna Fáil) – 5
Noel Tuohy (Labour) – 4
Sean Fleming (Fianna Fáil) – 4
Stephen Tynan (People Before Profit) – 3
Noel O'Rourke (Renua) – 1
Ken Smollen (Irish Democratic Party) – 1
John Daly (National Party) – 0
Moneygall National School
Peter Ormond (Fianna Fail) – 328
Marcella Corcoran-Kennedy (Fine Gael) – 45
Brian Stanley (Sinn Féin) – 38
Carol Nolan (Independent) – 17
Charlie Flanagan (Fine Gael) – 15
Barry Cowen (Fianna Fáil) – 13
Pippa Hackett (Green Party) – 11
Noel Tuohy (Labour) – 4
John Leahy (Independent) – 4
Stephen Tynan (People Before Profit) – 3
Noel O'Rourke (Renua) – 3
Ken Smollen (Irish Democratic Party) – 2
Pauline Flanagan (Fianna Fáil) – 0
Sean Fleming (Fianna Fáil) – 0
John Daly (National Party) – 0
Dunkerrin Community Centre
Peter Ormond (Fianna Fail) – 206
Marcella Corcoran-Kennedy (Fine Gael) – 40
Noel Tuohy (Labour) – 21
Brian Stanley (Sinn Féin) – 21
Charlie Flanagan (Fine Gael) – 12
Carol Nolan (Independent) – 9
John Daly (National Party) – 9
Barry Cowen (Fianna Fáil) – 7
John Leahy (Independent) – 6
Ken Smollen (Irish Democratic Party) – 2
Pippa Hackett (Green Party) – 2
Sean Fleming (Fianna Fáil) – 2
Stephen Tynan (People Before Profit) – 1
Noel O'Rourke (Renua) – 0
Pauline Flanagan (Fianna Fáil) – 0
Roscomroe National School
Peter Ormond (Fianna Fail) – 73
Carol Nolan (Independent) – 64
Marcella Corcoran-Kennedy (Fine Gael) – 39
Brian Stanley (Sinn Féin) – 34
Charlie Flanagan (Fine Gael) – 32
John Leahy (Independent) – 19
Barry Cowen (Fianna Fáil) – 16
Pippa Hackett (Green Party) – 13
Sean Fleming (Fianna Fáil) – 4
Noel O'Rourke (Renua) – 2
Ken Smollen (Irish Democratic Party) – 2
Pauline Flanagan (Fianna Fáil) – 2
Noel Tuohy (Labour) – 0
Stephen Tynan (People Before Profit) – 0
John Daly (National Party) – 0
Clareen National School
Carol Nolan (Independent) – 113
Peter Ormond (Fianna Fail) – 99
Marcella Corcoran-Kennedy (Fine Gael) – 78
John Leahy (Independent) – 74
Barry Cowen (Fianna Fáil) – 44
Brian Stanley (Sinn Féin) – 44
Pippa Hackett (Green Party) – 14
Charlie Flanagan (Fine Gael) – 13
Ken Smollen (Irish Democratic Party) – 8
Stephen Tynan (People Before Profit) – 6
Sean Fleming (Fianna Fáil) – 3
Pauline Flanagan (Fianna Fáil) – 1
Noel Tuohy (Labour) – 1
John Daly (National Party) – 0
Noel O'Rourke (Renua) – 0
Kinnity Community Centre No 1
Carol Nolan (Independent) – 161
John Leahy (Independent) – 38
Peter Ormond (Fianna Fail) – 36
Marcella Corcoran-Kennedy (Fine Gael) – 35
Brian Stanley (Sinn Féin) – 20
Pippa Hackett (Green Party) – 12
Charlie Flanagan (Fine Gael) – 10
Barry Cowen (Fianna Fáil) – 9
John Daly (National Party) – 4
Ken Smollen (Irish Democratic Party) – 4
Stephen Tynan (People Before Profit) – 1
Noel Tuohy (Labour) – 1
Sean Fleming (Fianna Fáil) – 1
Pauline Flanagan (Fianna Fáil) – 0
Noel O'Rourke (Renua) – 0
Kinnity Community Centre No 2
Carol Nolan (Independent) – 161
Peter Ormond (Fianna Fail) – 51
John Leahy (Independent) – 44
Brian Stanley (Sinn Féin) – 14
Barry Cowen (Fianna Fáil) – 13
Marcella Corcoran-Kennedy (Fine Gael) – 11
Pippa Hackett (Green Party) – 7
Charlie Flanagan (Fine Gael) – 3
Pauline Flanagan (Fianna Fáil) – 1
Noel Tuohy (Labour) – 0
John Daly (National Party) – 0
Noel O'Rourke (Renua) – 0
Ken Smollen (Irish Democratic Party) – 0
Stephen Tynan (People Before Profit) – 0
Sean Fleming (Fianna Fáil) – 0
Lusmagh Hall
John Leahy (Independent) – 74
Peter Ormond (Fianna Fail) – 54
Carol Nolan (Independent) – 45
Barry Cowen (Fianna Fáil) – 41
Brian Stanley (Sinn Féin) – 34
Marcella Corcoran-Kennedy (Fine Gael) – 22
Pippa Hackett (Green Party) – 10
Charlie Flanagan (Fine Gael) – 10
Ken Smollen (Irish Democratic Party) – 7
Pauline Flanagan (Fianna Fáil) – 1
Sean Fleming (Fianna Fáil) – 1
Noel Tuohy (Labour) – 0
John Daly (National Party) – 0
Noel O'Rourke (Renua) – 0
Stephen Tynan (People Before Profit) – 0
Mount St Josephs College
Peter Ormond (Fianna Fail) – 251
Brian Stanley (Sinn Féin) – 34
Marcella Corcoran-Kennedy (Fine Gael) – 33
John Leahy (Independent) – 23
Carol Nolan (Independent) – 23
Pippa Hackett (Green Party) – 23
Charlie Flanagan (Fine Gael) – 11
Barry Cowen (Fianna Fáil) – 7
Ken Smollen (Irish Democratic Party) – 2
Sean Fleming (Fianna Fáil) – 2
Noel Tuohy (Labour) – 1
Pauline Flanagan (Fianna Fáil) – 1
Noel O'Rourke (Renua) – 1
Stephen Tynan (People Before Profit) – 0
John Daly (National Party) – 0
Shinrone National School No 1
Peter Ormond (Fianna Fail) – 242
Brian Stanley (Sinn Féin) – 50
Marcella Corcoran-Kennedy (Fine Gael) – 48
Carol Nolan (Independent) – 20
Charlie Flanagan (Fine Gael) – 16
John Leahy (Independent) – 13
Pippa Hackett (Green Party) – 12
Ken Smollen (Irish Democratic Party) – 6
Barry Cowen (Fianna Fáil) – 3
Pauline Flanagan (Fianna Fáil) – 2
Stephen Tynan (People Before Profit) – 1
Noel Tuohy (Labour) – 1
John Daly (National Party) – 0
Noel O'Rourke (Renua) – 0
Sean Fleming (Fianna Fáil) – 0
Shinrone National School No 2
Peter Ormond (Fianna Fail) – 200
Brian Stanley (Sinn Féin) – 46
Marcella Corcoran-Kennedy (Fine Gael) – 16
Carol Nolan (Independent) – 14
Barry Cowen (Fianna Fáil) – 10
Noel O'Rourke (Renua) – 10
Pippa Hackett (Green Party) – 9
John Leahy (Independent) – 6
Charlie Flanagan (Fine Gael) – 5
Stephen Tynan (People Before Profit) – 3
Ken Smollen (Irish Democratic Party) – 2
Noel Tuohy (Labour) – 1
Pauline Flanagan (Fianna Fáil) – 0
Sean Fleming (Fianna Fáil) – 0
John Daly (National Party) – 0
Cloghan National School No 1
John Leahy (Independent) – 124
Barry Cowen (Fianna Fáil) – 41
Brian Stanley (Sinn Féin) – 40
Carol Nolan (Independent) – 32
Peter Ormond (Fianna Fail) – 31
Marcella Corcoran-Kennedy (Fine Gael) – 27
Ken Smollen (Irish Democratic Party) – 16
Pippa Hackett (Green Party) – 14
Charlie Flanagan (Fine Gael) – 6
Sean Fleming (Fianna Fáil) – 4
John Daly (National Party) – 2
Stephen Tynan (People Before Profit) – 1
Noel Tuohy (Labour) – 1
Pauline Flanagan (Fianna Fáil) – 1
Noel O'Rourke (Renua) – 0
Cloghan National School No 2
John Leahy (Independent) – 88
Brian Stanley (Sinn Féin) – 57
Carol Nolan (Independent) – 54
Peter Ormond (Fianna Fail) – 40
Barry Cowen (Fianna Fáil) – 37
Marcella Corcoran-Kennedy (Fine Gael) – 29
Ken Smollen (Irish Democratic Party) – 14
Pippa Hackett (Green Party) – 7
Charlie Flanagan (Fine Gael) – 5
Stephen Tynan (People Before Profit) – 4
John Daly (National Party) – 2
Noel Tuohy (Labour) – 1
Pauline Flanagan (Fianna Fáil) – 1
Noel O'Rourke (Renua) – 1
Sean Fleming (Fianna Fáil) – 1
Clonmacnoise National School
Barry Cowen (Fianna Fáil) – 85
Carol Nolan (Independent) – 70
Brian Stanley (Sinn Féin) – 55
Marcella Corcoran-Kennedy (Fine Gael) – 50
Peter Ormond (Fianna Fail) – 43
John Leahy (Independent) – 26
Charlie Flanagan (Fine Gael) – 20
Pippa Hackett (Green Party) – 12
Pauline Flanagan (Fianna Fáil) – 4
Stephen Tynan (People Before Profit) – 2
Ken Smollen (Irish Democratic Party) – 2
Noel Tuohy (Labour) – 1
Noel O'Rourke (Renua) – 1
Sean Fleming (Fianna Fáil) – 1
John Daly (National Party) – 0
Ferbane Boys National School No 1
Peter Ormond (Fianna Fail) – 103
John Leahy (Independent) – 88
Barry Cowen (Fianna Fáil) – 85
Carol Nolan (Independent) – 73
Marcella Corcoran-Kennedy (Fine Gael) – 62
Brian Stanley (Sinn Féin) – 42
Ken Smollen (Irish Democratic Party) – 17
Charlie Flanagan (Fine Gael) – 7
Pippa Hackett (Green Party) – 7
Stephen Tynan (People Before Profit) – 3
Noel Tuohy (Labour) – 2
John Daly (National Party) – 2
Noel O'Rourke (Renua) – 2
Pauline Flanagan (Fianna Fáil) – 1
Sean Fleming (Fianna Fáil) – 1
Ferbane Boys National School No 2
Barry Cowen (Fianna Fáil) – 87
John Leahy (Independent) – 83
Peter Ormond (Fianna Fail) – 77
Marcella Corcoran-Kennedy (Fine Gael) – 69
Carol Nolan (Independent) – 64
Brian Stanley (Sinn Féin) – 36
Ken Smollen (Irish Democratic Party) – 12
Charlie Flanagan (Fine Gael) – 11
Pippa Hackett (Green Party) – 8
Sean Fleming (Fianna Fáil) – 4
Stephen Tynan (People Before Profit) – 3
Noel O'Rourke (Renua) – 1
Noel Tuohy (Labour) – 0
John Daly (National Party) – 0
Pauline Flanagan (Fianna Fáil) – 0
Ferbane Boys National School No 3
John Leahy (Independent) – 98
Carol Nolan (Independent) – 76
Marcella Corcoran-Kennedy (Fine Gael) – 52
Brian Stanley (Sinn Féin) – 49
Barry Cowen (Fianna Fáil) – 44
Peter Ormond (Fianna Fail) – 35
Pippa Hackett (Green Party) – 16
Ken Smollen (Irish Democratic Party) – 8
Charlie Flanagan (Fine Gael) – 7
John Daly (National Party) – 2
Pauline Flanagan (Fianna Fáil) – 2
Stephen Tynan (People Before Profit) – 1
Noel Tuohy (Labour) – 1
Sean Fleming (Fianna Fáil) – 0
Noel O'Rourke (Renua) – 0
High Street Community Centre
John Leahy (Independent) – 122
Carol Nolan (Independent) – 67
Barry Cowen (Fianna Fáil) – 60
Peter Ormond (Fianna Fail) – 52
Brian Stanley (Sinn Féin) – 43
Marcella Corcoran-Kennedy (Fine Gael) – 40
Pippa Hackett (Green Party) – 15
Ken Smollen (Irish Democratic Party) – 14
Charlie Flanagan (Fine Gael) – 3
Stephen Tynan (People Before Profit) – 3
John Daly (National Party) – 2
Noel Tuohy (Labour) – 1
Noel O'Rourke (Renua) – 1
Pauline Flanagan (Fianna Fáil) – 0
Sean Fleming (Fianna Fáil) – 0
Scoil Mhuire & Chormaic NS No 1
John Leahy (Independent) – 131
Peter Ormond (Fianna Fail) – 73
Carol Nolan (Independent) – 62
Barry Cowen (Fianna Fáil) – 32
Brian Stanley (Sinn Féin) – 25
Marcella Corcoran-Kennedy (Fine Gael) – 18
Pippa Hackett (Green Party) – 9
Ken Smollen (Irish Democratic Party) – 7
Charlie Flanagan (Fine Gael) – 5
Stephen Tynan (People Before Profit) – 0
John Daly (National Party) – 1
Noel Tuohy (Labour) – 1
Noel O'Rourke (Renua) – 0
Pauline Flanagan (Fianna Fáil) – 0
Sean Fleming (Fianna Fáil) – 0
Scoil Mhuire & Chormaic NS No 2
John Leahy (Independent) – 142
Carol Nolan (Independent) – 84
Peter Ormond (Fianna Fail) – 50
Marcella Corcoran-Kennedy (Fine Gael) – 31
Barry Cowen (Fianna Fáil) – 24
Brian Stanley (Sinn Féin) – 23
Pippa Hackett (Green Party) – 11
Ken Smollen (Irish Democratic Party) – 5
Charlie Flanagan (Fine Gael) – 2
Stephen Tynan (People Before Profit) – 2
Noel Tuohy (Labour) – 2
Pauline Flanagan (Fianna Fáil) – 1
Sean Fleming (Fianna Fáil) – 0
Noel O'Rourke (Renua) – 0
John Daly (National Party) – 0
Scoil Mhuire & Chormaic NS No 3
John Leahy (Independent) – 133
Carol Nolan (Independent) – 97
Brian Stanley (Sinn Féin) – 46
Peter Ormond (Fianna Fail) – 40
Barry Cowen (Fianna Fáil) – 21
Ken Smollen (Irish Democratic Party) – 13
Marcella Corcoran-Kennedy (Fine Gael) – 9
Noel Tuohy (Labour) – 6
Charlie Flanagan (Fine Gael) – 2
Stephen Tynan (People Before Profit) – 2
Pippa Hackett (Green Party) – 2
Pauline Flanagan (Fianna Fáil) – 0
Sean Fleming (Fianna Fáil) – 0
Noel O'Rourke (Renua) – 0
John Daly (National Party) – 0
Pollagh NS No 1
John Leahy (Independent) – 101
Brian Stanley (Sinn Féin) – 39
Barry Cowen (Fianna Fáil) – 31
Carol Nolan (Independent) – 27
Marcella Corcoran-Kennedy (Fine Gael) – 20
Peter Ormond (Fianna Fail) – 16
Ken Smollen (Irish Democratic Party) – 10
Pippa Hackett (Green Party) – 6
Charlie Flanagan (Fine Gael) – 3
Pauline Flanagan (Fianna Fáil) – 1
Sean Fleming (Fianna Fáil) – 0
Noel O'Rourke (Renua) – 0
John Daly (National Party) – 0
Noel Tuohy (Labour) – 0
Stephen Tynan (People Before Profit) – 0
Pollagh NS No 2
John Leahy (Independent) – 101
Barry Cowen (Fianna Fáil) – 51
Carol Nolan (Independent) – 30
Brian Stanley (Sinn Féin) – 30
Peter Ormond (Fianna Fail) – 24
Ken Smollen (Irish Democratic Party) – 10
Pippa Hackett (Green Party) – 8
Marcella Corcoran-Kennedy (Fine Gael) – 8
Charlie Flanagan (Fine Gael) – 2
Noel Tuohy (Labour) – 1
Stephen Tynan (People Before Profit) – 1
Pauline Flanagan (Fianna Fáil) – 0
Sean Fleming (Fianna Fáil) – 0
Noel O'Rourke (Renua) – 0
John Daly (National Party) – 0
Rashinagh National School
Carol Nolan (Independent) – 91
Marcella Corcoran-Kennedy (Fine Gael) – 61
Barry Cowen (Fianna Fáil) – 41
Peter Ormond (Fianna Fail) – 35
John Leahy (Independent) – 32
Brian Stanley (Sinn Féin) – 24
Charlie Flanagan (Fine Gael) – 19
Pippa Hackett (Green Party) – 10
Ken Smollen (Irish Democratic Party) – 8
Sean Fleming (Fianna Fáil) – 2
Stephen Tynan (People Before Profit) – 1
Pauline Flanagan (Fianna Fáil) – 1
Noel Tuohy (Labour) – 0
Noel O'Rourke (Renua) – 0
John Daly (National Party) – 0
Shannonbridge Community Hall
John Leahy (Independent) – 49
Peter Ormond (Fianna Fail) – 40
Barry Cowen (Fianna Fáil) – 30
Carol Nolan (Independent) – 19
Marcella Corcoran-Kennedy (Fine Gael) – 17
Brian Stanley (Sinn Féin) – 16
Pippa Hackett (Green Party) – 3
Charlie Flanagan (Fine Gael) – 2
Ken Smollen (Irish Democratic Party) – 1
Sean Fleming (Fianna Fáil) – 1
Pauline Flanagan (Fianna Fáil) – 1
Noel Tuohy (Labour) – 1
Noel O'Rourke (Renua) – 0
John Daly (National Party) – 0
Stephen Tynan (People Before Profit) – 0
Rath Community Hall No 1
John Leahy (Independent) – 93
Peter Ormond (Fianna Fail) – 52
Carol Nolan (Independent) – 48
Brian Stanley (Sinn Féin) – 36
Marcella Corcoran-Kennedy (Fine Gael) – 29
Pippa Hackett (Green Party) – 23
Barry Cowen (Fianna Fáil) – 19
Ken Smollen (Irish Democratic Party) – 12
Charlie Flanagan (Fine Gael) – 4
Noel Tuohy (Labour) – 2
Pauline Flanagan (Fianna Fáil) – 1
Sean Fleming (Fianna Fáil) – 0
Noel O'Rourke (Renua) – 0
John Daly (National Party) – 0
Stephen Tynan (People Before Profit) – 0
Rath Community Hall No 2
John Leahy (Independent) – 78
Peter Ormond (Fianna Fail) – 67
Carol Nolan (Independent) – 63
Brian Stanley (Sinn Féin) – 25
Marcella Corcoran-Kennedy (Fine Gael) – 22
Barry Cowen (Fianna Fáil) – 21
Ken Smollen (Irish Democratic Party) – 11
Pippa Hackett (Green Party) – 7
Charlie Flanagan (Fine Gael) – 6
Stephen Tynan (People Before Profit) – 3
Noel Tuohy (Labour) – 2
Pauline Flanagan (Fianna Fáil) – 1
Sean Fleming (Fianna Fáil) – 1
Noel O'Rourke (Renua) – 1
John Daly (National Party) – 0
Banagher National School No 1
John Leahy (Independent) – 82
Carol Nolan (Independent) – 74
Brian Stanley (Sinn Féin) – 50
Peter Ormond (Fianna Fail) – 39
Marcella Corcoran-Kennedy (Fine Gael) – 32
Barry Cowen (Fianna Fáil) – 26
Ken Smollen (Irish Democratic Party) – 13
Pippa Hackett (Green Party) – 13
Noel Tuohy (Labour) – 2
John Daly (National Party) – 2
Charlie Flanagan (Fine Gael) – 1
Stephen Tynan (People Before Profit) – 1
Pauline Flanagan (Fianna Fáil) – 0
Sean Fleming (Fianna Fáil) – 0
Noel O'Rourke (Renua) – 0
Banagher National School No 2
John Leahy (Independent) – 94
Brian Stanley (Sinn Féin) – 82
Peter Ormond (Fianna Fail) – 62
Marcella Corcoran-Kennedy (Fine Gael) – 52
Carol Nolan (Independent) – 45
Barry Cowen (Fianna Fáil) – 42
Ken Smollen (Irish Democratic Party) – 11
Pippa Hackett (Green Party) – 7
Charlie Flanagan (Fine Gael) – 6
Stephen Tynan (People Before Profit) – 4
John Daly (National Party) – 3
Noel Tuohy (Labour) – 2
Pauline Flanagan (Fianna Fáil) – 0
Sean Fleming (Fianna Fáil) – 0
Noel O'Rourke (Renua) – 0
Banagher National School No 3
Carol Nolan (Independent) – 74
John Leahy (Independent) – 49
Barry Cowen (Fianna Fáil) – 49
Brian Stanley (Sinn Féin) – 47
Peter Ormond (Fianna Fail) – 42
Marcella Corcoran-Kennedy (Fine Gael) – 39
Charlie Flanagan (Fine Gael) – 13
Pippa Hackett (Green Party) – 12
Ken Smollen (Irish Democratic Party) – 10
Stephen Tynan (People Before Profit) – 6
Sean Fleming (Fianna Fáil) – 2
Pauline Flanagan (Fianna Fáil) – 1
John Daly (National Party) – 0
Noel Tuohy (Labour) – 0
Noel O'Rourke (Renua) – 0
SEE ALSO – Box by Box: How the Borris-in-Ossory/Mountmellick Municipal District voted in the 2020 General Election