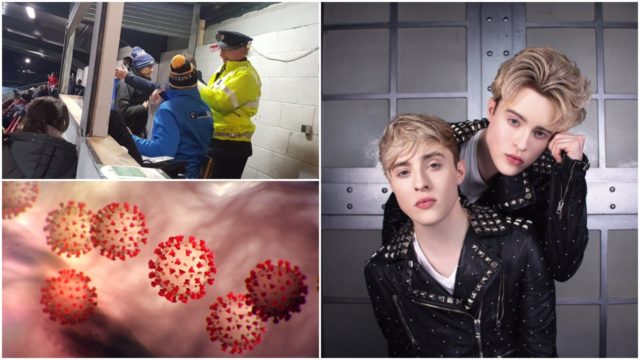 Slightly later than usual, the lads are back with their latest Podcast.
Coronavirus, Jedward, the power of the hi-viz jacket and getting blocked on Twitter – but yes this is a sports Podcast!
Alan Hartnett is joined by Steven Miller once again as the lads dissect the sporting action from the previous week.
We had U-20 football, Ladies Football and Camogie as well as rugby, soccer and athletics to discuss.
And it is here where the Coronavirus, yellow vests and Jedward come up.
Steven had a very interesting encounter with a Carlow steward which later involved a very friendly Garda.
While memories of Cross Country championships from the past bring Alan to recount an encounter with Jedward.
The lads also look ahead to this weekend and the Do It For Dan campaign!
For that and much more, check it out below:
SEE ALSO – First Electric Picnic acts for 2020 announced