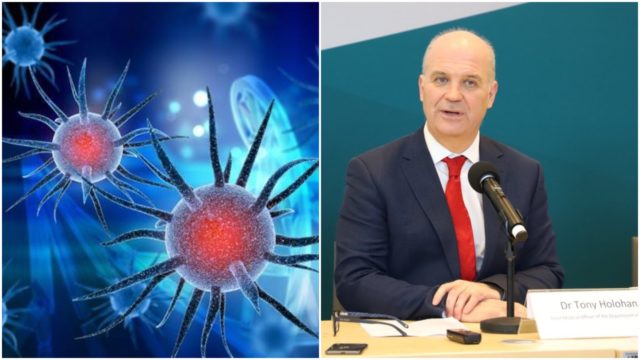 A total 200 of new cases of Coronavirus have been diagnosed in Ireland today.
This is an increase on the 2,415 cases from yesterday and takes the overall total to 2,615.
While now 46 people have died from the disease – an increase of 10 from yesterday.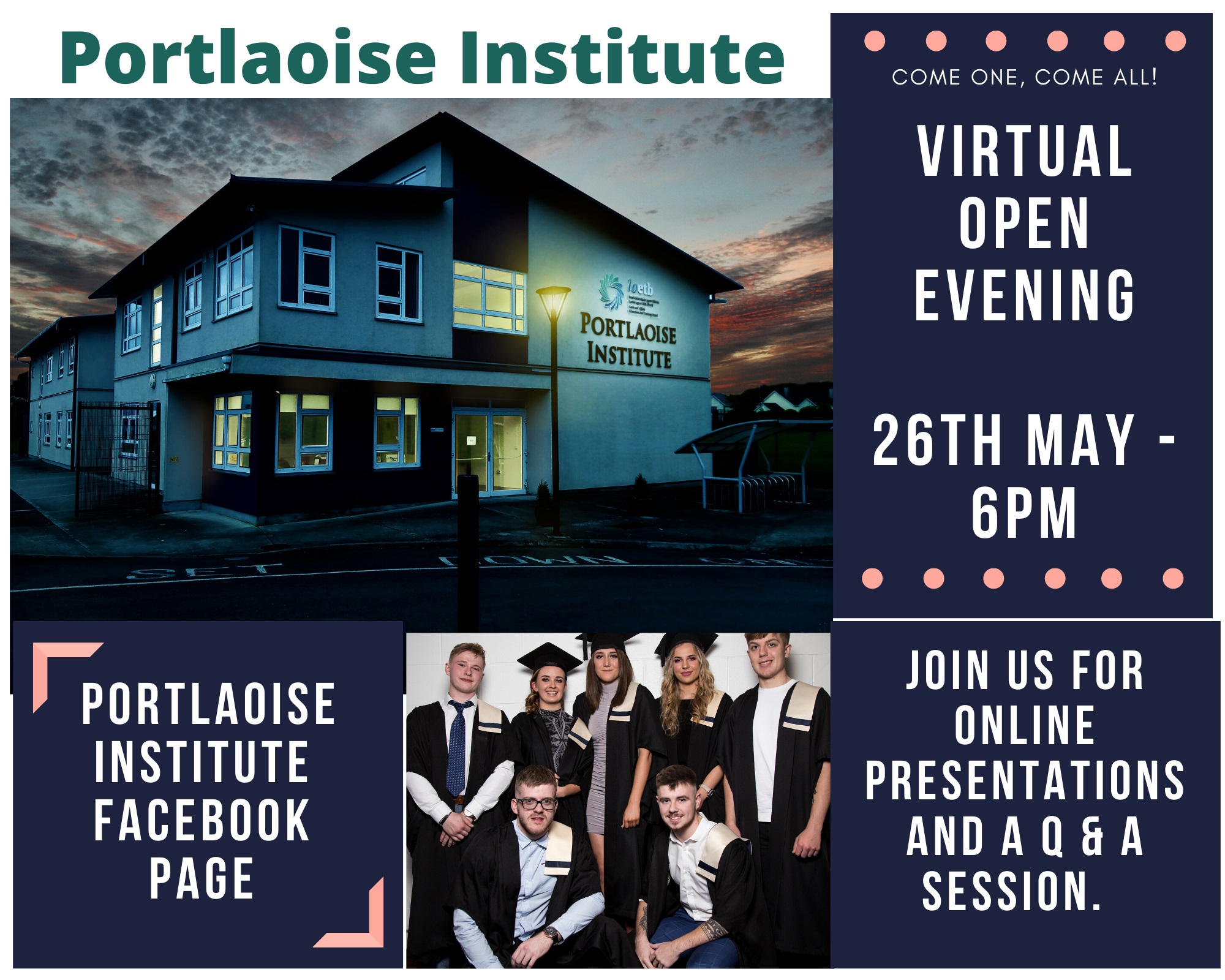 The Health Protection Surveillance Centre (HPSC) has today been informed that 10 patients diagnosed with COVID-19 in Ireland have died, 8 male and 2 female.
6 deaths are located in the east of the country, 3 in the northwest of the country and 1 in the south. The median age of today's reported deaths is 77.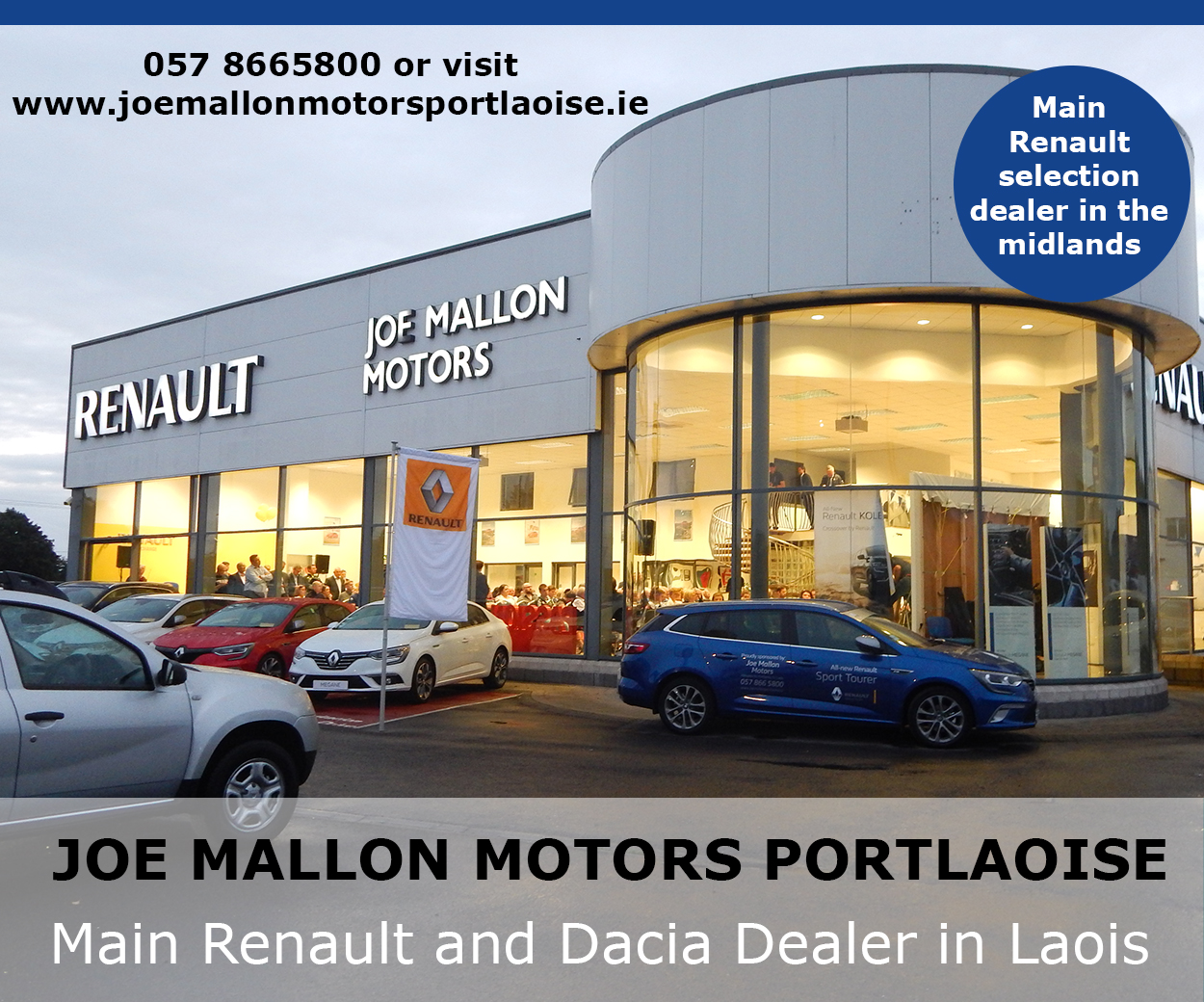 While, as of Friday March 27, there are now 14 cases of Coronavirus in Laois. An increase of three from the latest data.
Dr. Tony Holohan, Chief Medical Officer, Department of Health, said: "Today, we are informed of a further 10 deaths. Our condolences are with the family and friends of all patients who have died as a result of COVID-19.
"While we continue to build our capacity for intensive care, our strategy remains to prevent people from needing intensive care in the first place.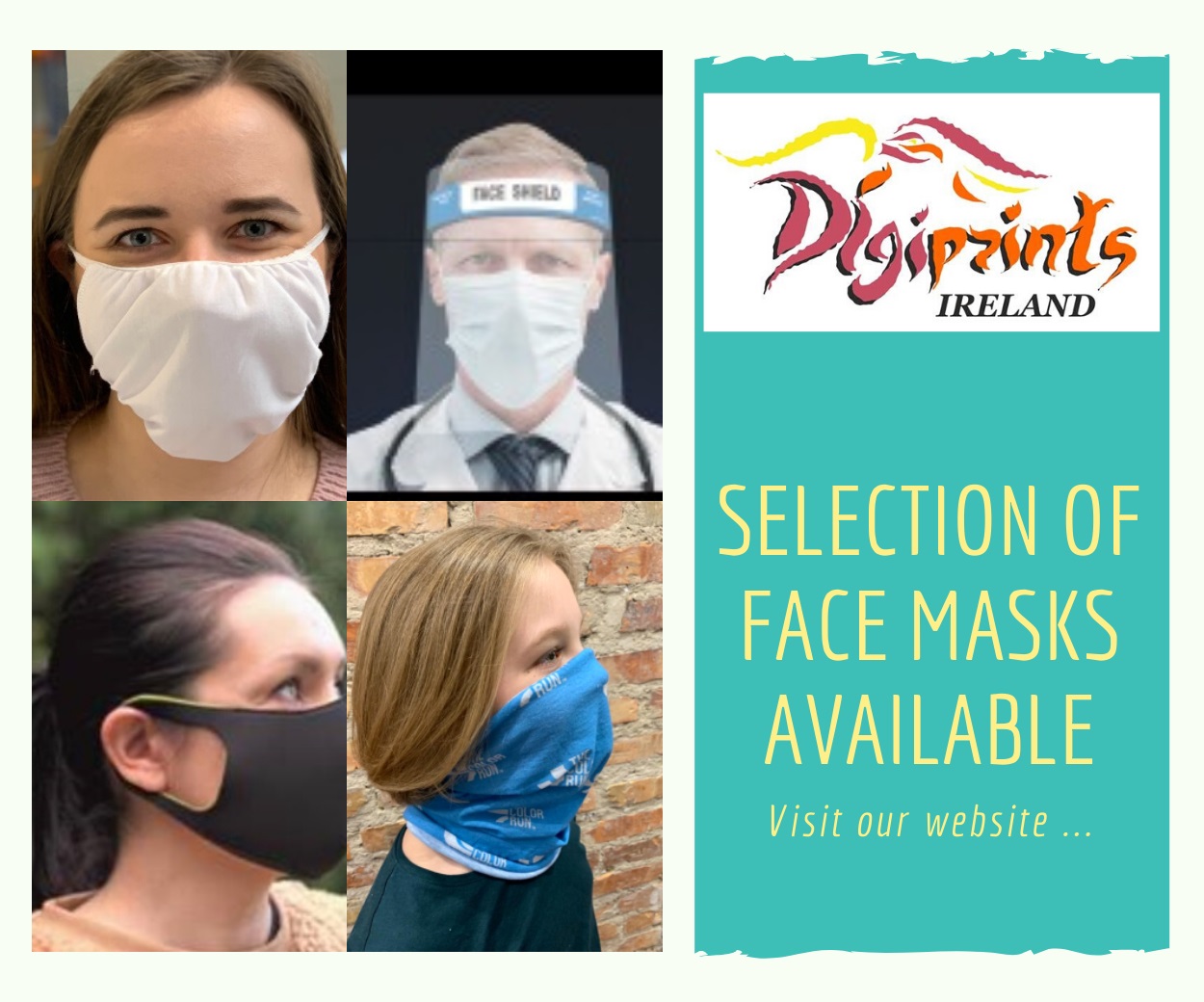 "We know the virus will not survive if we prevent it from passing among ourselves. The enhanced restrictions announced on Friday aim to slow down and restrict the spread of the virus."
"We are asking everyone to embrace the new restrictions and follow public health advice to stay home and restrict your movements for the next two weeks. It is in all our hands to interrupt the spread of this virus."
Dr Ronan Glynn, Deputy Chief Medical Officer, Department of Health, noted that attendance at blood donation clinics is permitted at this time.
"I welcome the measures taken by the Irish Blood Transfusion Board to implement social distancing at their clinics and to maintain the blood supply.
"3,000 blood donations are needed every week to meet demand and the ready availability of this blood for transfusion is vital to the daily treatment of patients in our hospitals."
People have been asking for the stats on recovered patients but as yet, the HSE have not released these.
However, a website giving stats on worldwide figures of Coronavirus, says that just five people have recovered in Ireland.
The latest data – midnight, Friday 27 March (2,216 cases), reveals:
51% are male and 48% are female, with 103 clusters involving 379 cases
the median age of confirmed cases is 47 years
564 cases (26%) have been hospitalised
of those hospitalised, 77 cases have been admitted to ICU
506 cases are associated with healthcare workers
Dublin has the highest number of cases at 1,233 (56% of all cases) followed by Cork with 208 cases (9%)
of those for whom transmission status is known, community transmission accounts for 51%, close contact accounts for 24%, travel abroad accounts for 25%
Links to today's other Coronavirus stories 
WATCH: Young Laois man opens up about his battle with addiction, suicide, depression and mental health
WATCH: Young Laois girl remixes Gavin James hit in tribute to nurses, doctors and staying at home
Laois County Council takes the lead to assist citizens during Covid-19
Peavoy Financial Planning: Key policy benefits and how they apply with COVID-19
Notice on Telfords in Mountrath and Portlaoise during lockdown
Northern Ireland, the UK and globally 
Six more people with Coronavirus have died in Northern Ireland, bringing the death toll there to 21, the Public Health Agency has reported.
There were 86 new cases of the infection reported on Sunday, bringing to 410 the number of confirmed cases of Covid-19 in Northern Ireland.
In Britain, there are now 19,522 cases with 1,228 deaths – an extra 206 people passed away today.
In Germany, the number of confirmed cases of the coronavirus has risen to 52,547 & 389 people have died, statistics from the Robert Koch Institute (RKI) for infectious diseases showed.
China is reporting a surge in imported cases of Covid-19 among thousands of Chinese nationals and expats returning home as European countries lockdown. The authorities have implemented a strict 14-day isolation for all returnees in an attempt to prevent another outbreak.
There are now more than 685,000 cases globally with at least one in almost every country on the planet. Almost 33,000 people have died. While 146,000 have recovered.
Patients with other illnesses
The Irish Medical Organisation has warned that patients with serious ailments, or who have ongoing chronic illnesses & are ignoring their symptoms, may be avoiding visits to GP surgeries, or Emergency Departments, as a result of the Covid-19 crisis.
The HSE says that while it is not possible to predict the peak, they are working towards April 10-14. While a peak will come and go, the service will remain very busy once the peak has passed, it added.
Citywest Hotel 
The Citywest Hotel in Dublin will become a temporary location for isolation and for step down care. But it will not have ICU facilities.
Paul Reid said there are 750 bedrooms available at Citywest to support people who are asymptomatic; those who have mild symptoms but have not been tested; and those who have tested positive but who cannot self-isolate at home.
Citywest will also be an overflow, step down facility, for those who may have been in hospital and treated for Covid-19, but may not be fit to return home – with a capacity for this area of work of 450 beds.
Facilities at Citywest are not for people who need for acute care – it is purely for people who cannot self-isolate at home and for those who are on their way home from the acute system.
Tests and ICU
The HSE is currently testing around 5,000 people a day. 10,700 people are currently waiting for Covid-19 tests in Ireland, with over 4,000 waiting to get a test appointment.
While the HSE said this morning that 88 people are currently in ICU. The HSE says the average wait time for test results is a matter of days, but with the change to testing criteria and scaling up of labs, says that will improve.
There are 46 community test centres open, 6 coming on stream next week and aiming for 52 to be in place, the HSE says. 1,400 people are involved in contact tracing. Up to 4,000 will be trained.
Coronavirus Myths
As yet, there is no cure currently for COVID-19.
So people suggesting/selling special remedies like vitamin C, garlic, home cures, drinking bleach, or putting half an onion in rooms around the house are – well you know don't you?
The World Health Organisation has advice on some of these urban legends.
Cuisle Centre 
The Coronavirus outbreak has led to the Cuisle Centre in Portlaoise closing.
They said: "The Covid-19 restrictions mean that we have had to temporarily close our doors, but we are still here to support you and your family.
"As we know this is a confusing time for our patients as chemotherapy and surgery are been rescheduled – we will be continuing to give you support and guidance over the phone.
"Just call 0578681492 and leave your name, number and a brief message and we will get back to you. You can also contact us on email: info@cuislecancersupportcentre.ie or messenger us through facebook.
"Stay safe everyone, wash your hands and take a little exercise."
Important information 
Symptoms of Covid-19 include:
Cough
Shortness of breath
Fever
Breathing difficulties.
Further resources:
A helpline for older people who are concerned about the coronavirus has been launched by Alone. The number is 0818 222 024, and it's open Monday to Friday, 8am-8pm.
SEE ALSO – For more Coronavirus stories click here