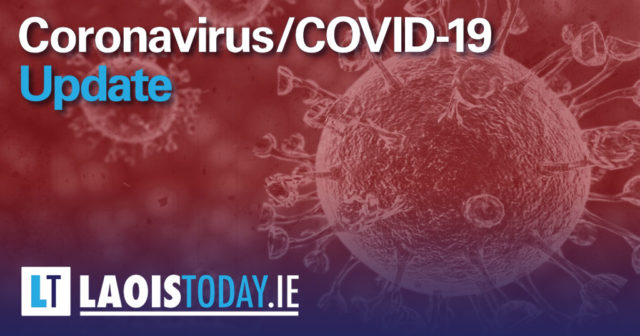 Due to the sheer volume of notices in relation to the Coronavirus, we can't do an individual story on each one.
So we are compiling a daily bulletin that includes updates from various community groups, clubs and organisations.
The noticeboard will be published on LaoisToday and shared on our social media every evening.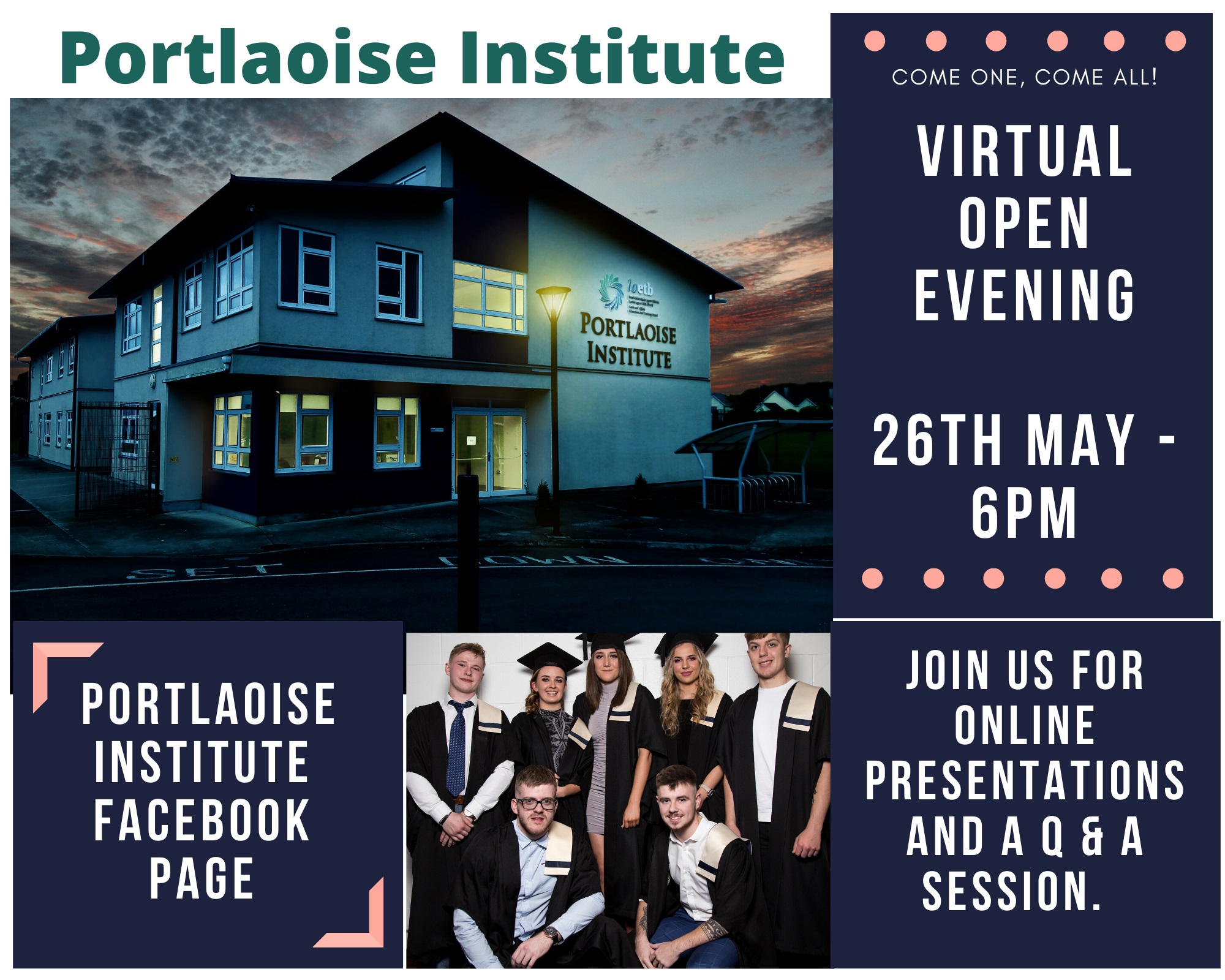 200 new cases and 10 more deaths
A total 200 of new cases of Coronavirus have been diagnosed in Ireland today.
This is an increase on the 2,415 cases from yesterday and takes the overall total to 2,615.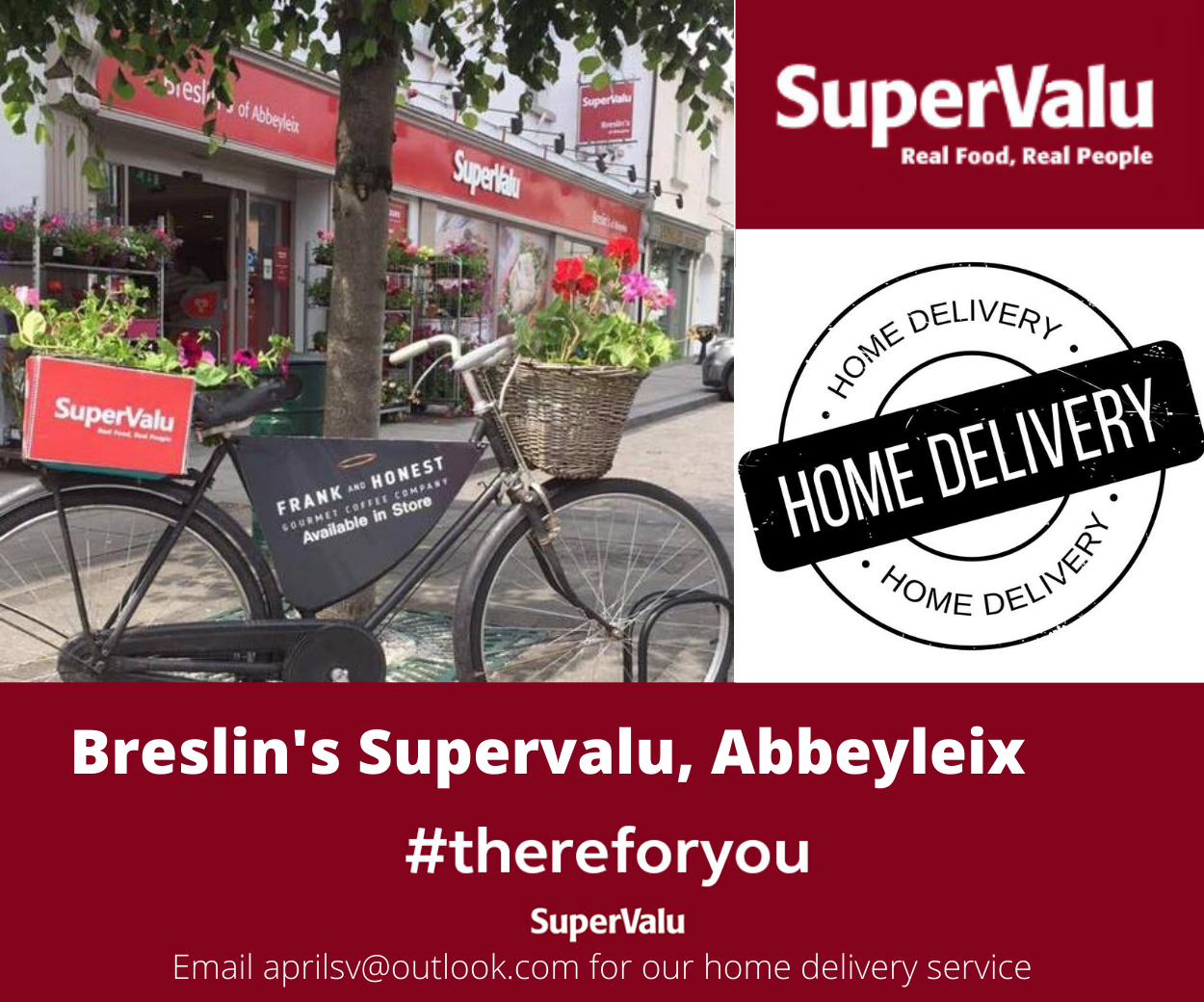 While now 46 people have died from the disease – an increase of 10 from yesterday.
While, as of Friday March 27, there are now 14 cases of Coronavirus in Laois. An increase of three from the latest data.
You can read all the figures from Alan Hartnett's story here.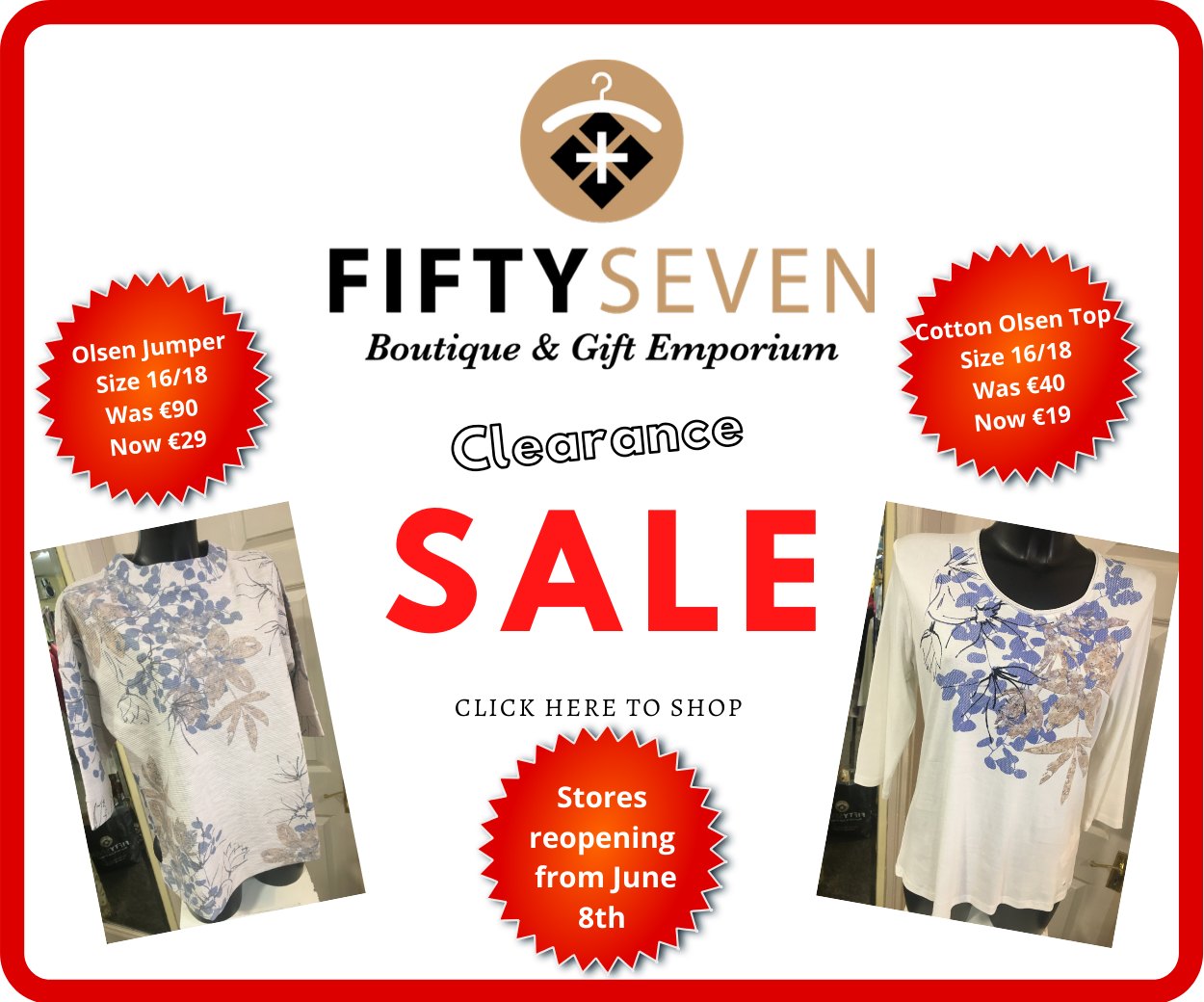 ---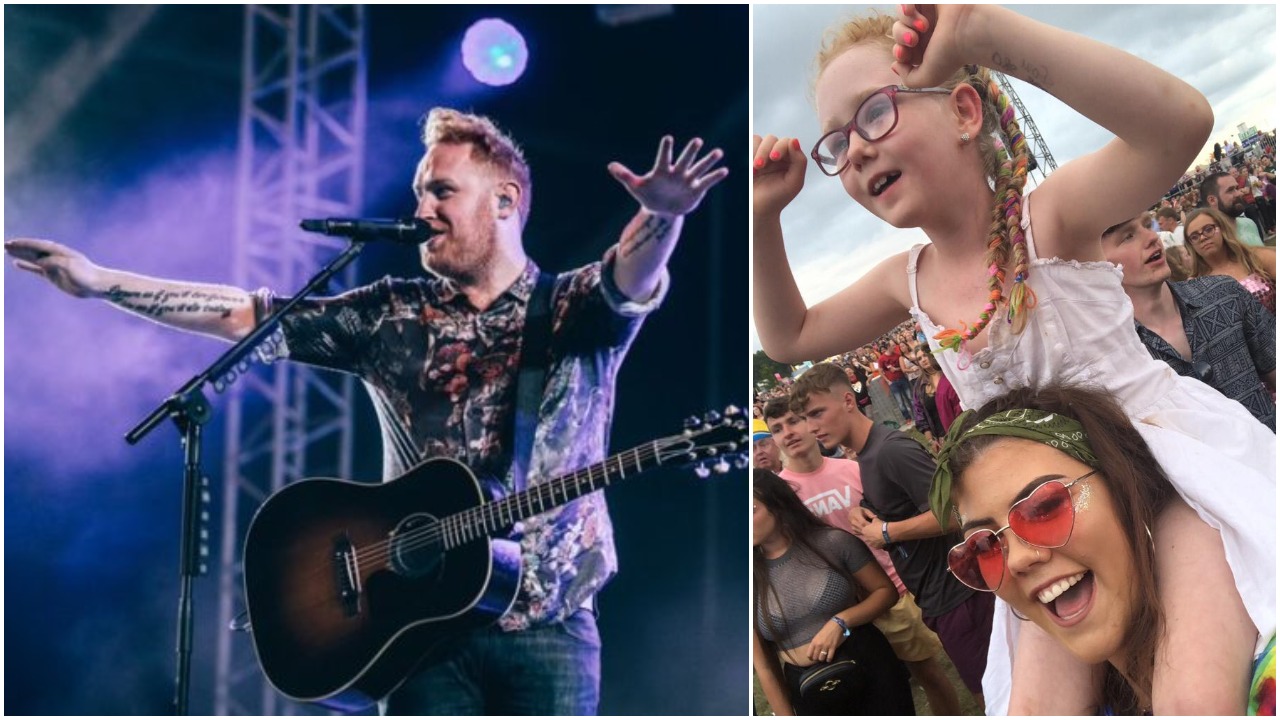 Young Laois girl remixes Gavin James hit in tribute to nurses, doctors and staying at home
A young Laois girl has remixed the words to Irish singer Gavin James' hit song 'Nervous' and turned it into a beautiful tribute to nurses, doctors and frontline workers.
Róise Fitzgerald, a nine-year-old from Clonaslee, who attends Castlecuffe NS also uses the song to reinforce the message of staying at home to curb Coronavirus.
Róise is in 3rd class and is missing her friends and teacher very much. According to her mam Mags McLoughlin, she is very interested in Covid-19, as she calls it, and all that she can learn about it and that she will have lived through something so historic.
---
Peak expected in Coronavirus cases in mid April
The HSE is predicting that the peak of the coronavirus outbreak in Ireland will occur in two weeks time, between the 10 and 14 of April, according to the chief operations officer.
However, that peak is only a prediction based on current data and the HSE is calling on members of the public to strictly adhere to the measures outlined by the National Public Health Emergency Team (NPHET).
The COO Anne O'Connor was speaking from Citywest Hotel and Conference centre this morning where a new isolation and step-down centre will come into operation this week.
"I don't think that any of us can say exactly when the peak is going to be," she said. "We are certainly working towards a peak in mid-April, so certainly towards the next two to three weeks and that is what we are planning for but clearly we don't know."
---
Fine Gael surge in latest Opinion Poll
A new opinion poll has put Fine Gael out in front as the party with the most support among members of the public as the Government continues to grapple with the impact of the coronavirus emergency in Ireland.
Seven weeks ago, the party finished in third place in the General Election behind Sinn Féin and Fianna Fáil.
A Business Post/Red C poll published today, however, has put the party back out in front, harnessing 34% of support among the 1,000 participants of the poll – an increase of 13% on the election result.
Sinn Féin is sitting on 28% of support – up 3% – according to the poll, while Fianna Fáil has experienced a drop in support to 18%.
---
€28 million worth of protective equipment arrives in Ireland
An Aer Lingus plane carrying €28 million worth of personal protective equipment (PPE) for Irish healthcare workers from China landed at Dublin Airport today.
The plane was loaded with PPE including masks, gowns and goggles in Beijing before making the over 8,000 km flight back to Ireland.
The shipment, worth an estimated €28 million, is made up of 11 million masks, 2.3 million eye protections, 2.4 million gowns, and nine million gloves.
This is the first delivery flight of the HSE's €208 million order of PPE from China.
The first ten cargo flights of the HSE's order will be arriving between Sunday and Wednesday, and after that flights are expected to continue on a daily basis, according to HSE chief Paul Reid.
---
No slow down in Spanish figures
Spain has confirmed another 838 deaths in 24 hours from Covid-19, a new daily record, bringing the total number of deaths to 6,528, according to health ministry figures.
The number of confirmed cases there has now reached 78,797.
---
HSE fast-tracking tracing app
The HSE has said it is assisting in the rollout of a Covid-19 contact tracing app that would let users know if they have come into contact with someone with the coronavirus.
The HSE's Paul Connors this morning described it as a "very important piece of technology" and said it could be introduced "in the next 10 days or so" on an "opt-in" basis.
The confirmation comes following a story in today's Sunday Business Post which said that the app was being quickly advanced by the HSE. The Sunday Business Post reports that phones with the app installed would communicate with one another and track if they've come into close contact.
---

Timahoe Heritage Festival cancelled
God knows when there be a community event next in Laois.
The latest to fall by the wayside is the Timahoe Heritage Festival which was due to take place on May 30 and 31.
"Alas, and with a heavy heart we have to announced that the Timahoe Heritage Festival 2020, has been cancelled, due to the ongoing #covid_19 pandemic," they posted on Facebook today.
"Our thoughts are with those who have lost their lives, the sick, and those who work on the front lines, in such terrible times. We hope to return in 2021, but for now we #stayhome."
---
Hospital seeking baby monitors
Tullamore Hospital have put a shout out for baby monitors to help keep in contact with patients in their isolation rooms in order to save on protective clothing.
There are probably many families with baby monitors they are no longer using and Medical 1 in Tullamore would only be glad to have them.
---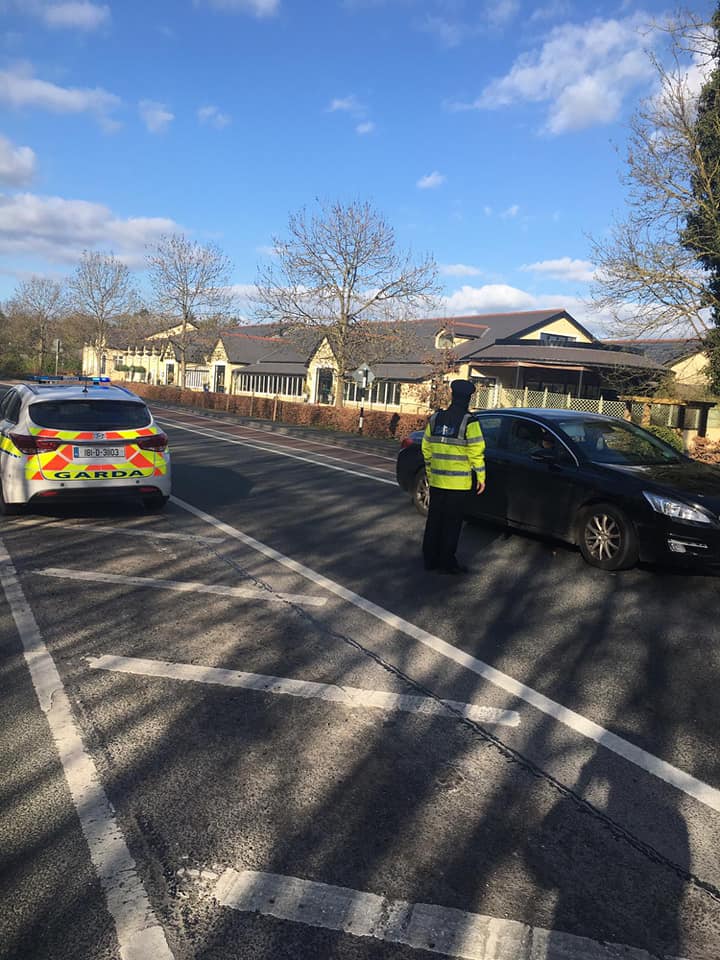 Gardai out and about in Laois and Offaly
Gardai in Laois and Offaly will continue to conduct COVID-19 and crime prevention checkpoints around the two counties as they were at various locations over the weekend.
Gardai are supporting the Government measures introduced to reduce the spread of the COVID-19 virus.
We wish to thank all those who have stayed indoors. We are here to help you, if you need us, please let us know. Stay Safe.
---

 A very useful graphic
Think 2020 when it comes to stopping the spread of Coronavirus.
20 seconds washing, 2 metres distance, 0 excuses.
It's not too complicated.
Stay safe folks.
SEE ALSO – Coronavirus Daily Update – Saturday, March 28, 2020