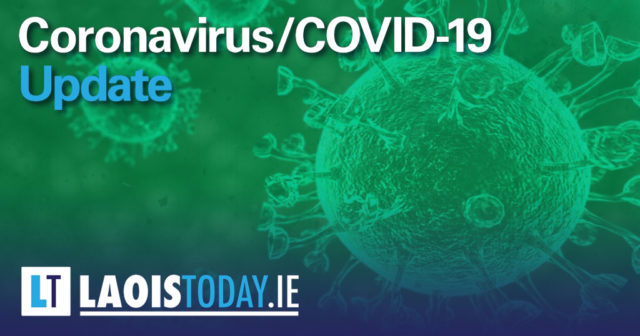 Due to the sheer volume of notices in relation to the Coronavirus, we can't do an individual story on each one.
So we are compiling a daily bulletin that includes updates from various community groups, clubs and organisations.
The noticeboard will be published on LaoisToday and shared on our social media every evening.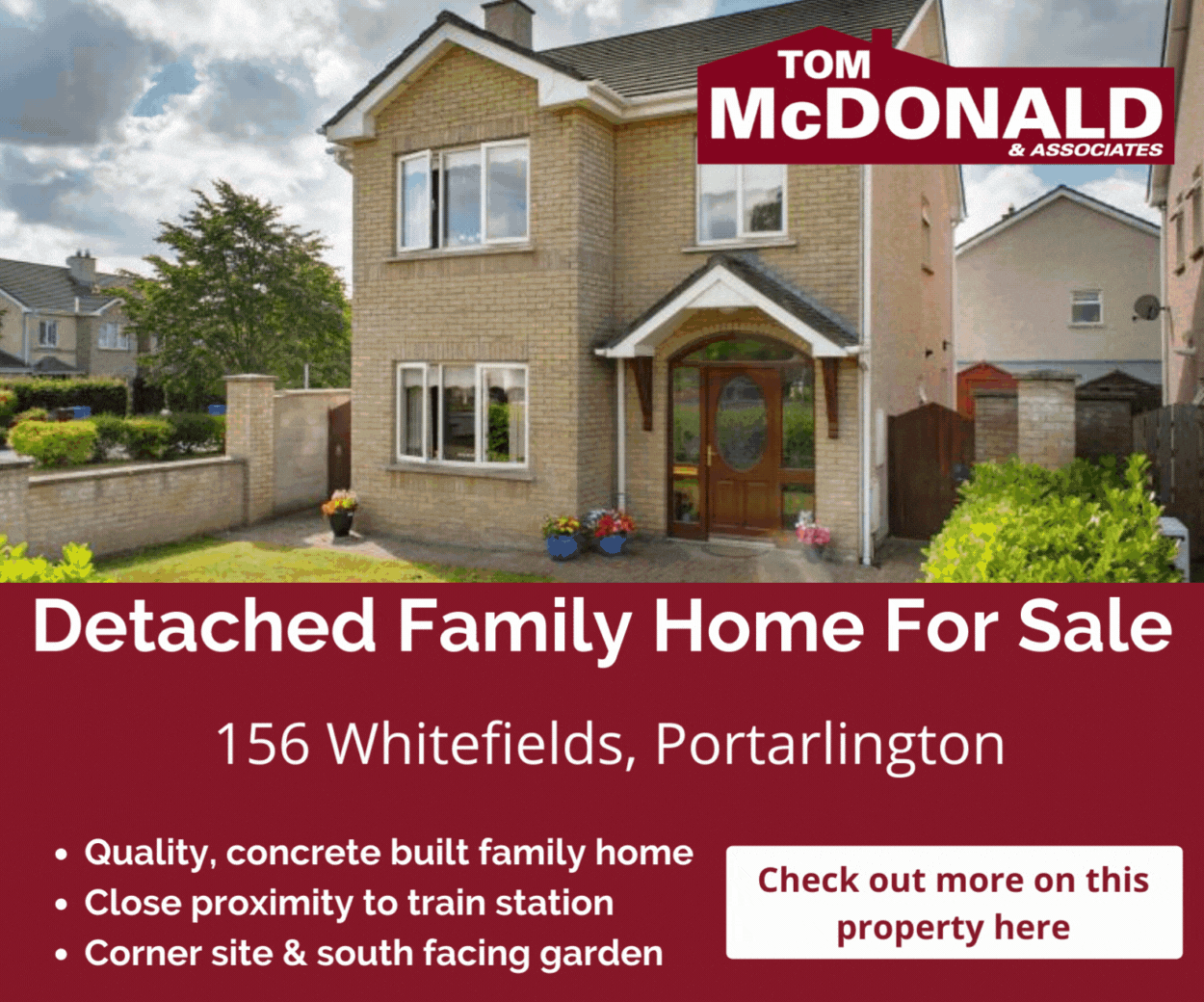 ---
14 more deaths and 294 new cases
Today's figures from the HSE show that there have been 14 more deaths from the Coronavirus, bringing the overall total to 36.
There have also been 294 new cases, bringing the overall total to 2,415.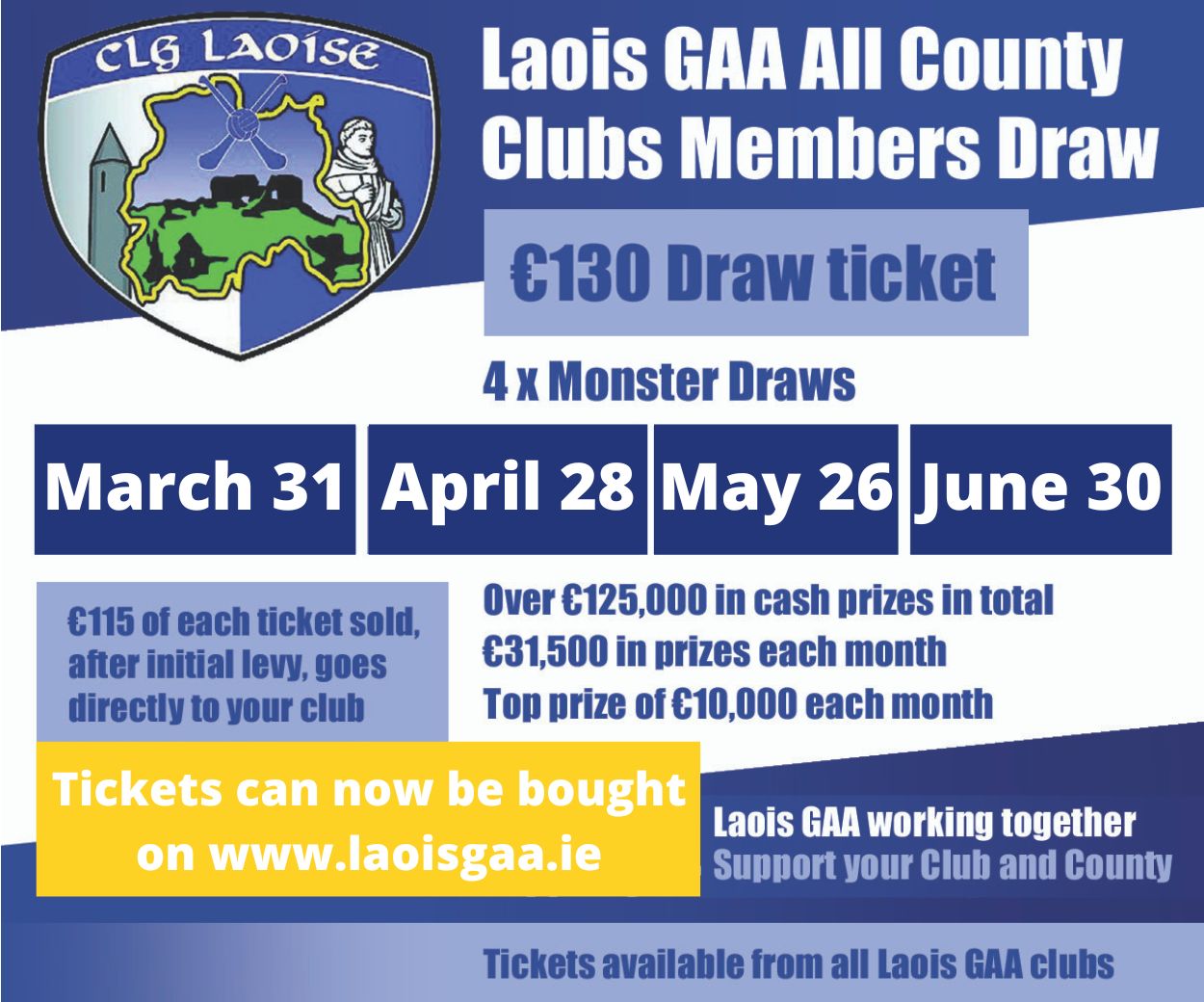 The median age of today's deaths is 81.
You can read all of the details from today's figures in Alan Hartnett's piece here. 
---
Essential workers who can still go to work
Taoiseach Leo Varadkar has said that every person must work from home, but there are exceptions for  people in "essential" services. If it is not possible for those people to work from home they are permitted to travel to work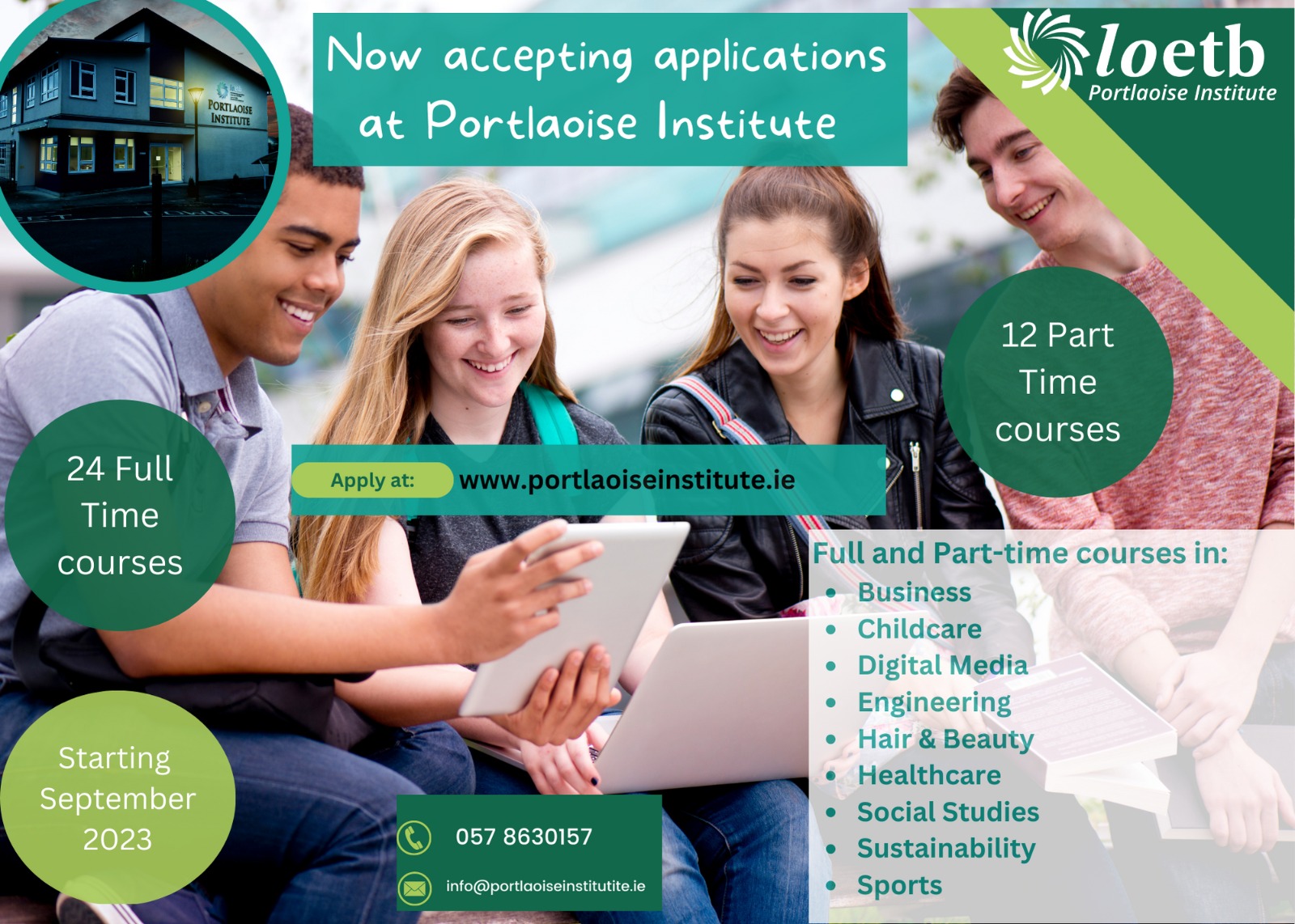 This includes those who work in essential retail services, a list of which were published last night by the government.
Another list of non-retail essential services was not provided last night but has been published on Gov.ie this evening. You can click on each sector for further information from the Government website.
---
2km limit on movement is for exercise
Taoiseach Leo Vardkar has clarified that the 2km limit on movement outside the home is for physical exercise and people can travel beyond this for food and medicine.
Varadkar has also reminded people that there is no need to "do all shopping or stockpile" this morning as food shops and takeaways remain open.
The Taoiseach clarified that the 2km limit on movement outside the home is about exercising locally. People can travel beyond this 2km to buy food and medicines.
"The supplies are good. We all have a part to play in rising to this challenge," Varadkar wrote on Twitter this morning.
---
How far can you go for your exercise?
And on the subject of the "brief exercise" that Leo Varadkar referenced in his speech on Friday night.
Simon Harris explained on Newstalk this morning that Gardai will have the power to stop people to question them.
He said gardaí have the powers to ask people where they are going and how far from home they are, but insisted they would do so "in the spirit our gardaí always work in within our communities."
A new website is aiming to take the confusion out of it with a simple pin drop test.
The website, 2kmfromhome.com, lets you select your exact location and gives you a clear idea of where you can go.
Parents are allowed to include children in their exercise and bring the dog for a walk. Just remember to respect the people around you and stay 2m clear of anyone from outside your household.
---
Contactless payments to increase this week
Contactless payments will increase from €30 to €50 by Wednesday next, April 1.
Speaking on RTÉ Radio One today, Brian Hayes of the Banking Federation said the increased limit is already in place in some large retailers around the country.
Hayes said cash transactions have dropped by 20% in the last week.
---
More than 600,000 cases across the world – and over 28,000 deaths
The number of confirmed coronavirus infections worldwide has topped 600,000 as new cases stacked up quickly in Europe and the United States.
The latest landmark came only two days after the world passed half a million infections, according to a tally by Johns Hopkins University.
It showed more than 607,000 cases and over 28,000 deaths.
The US now leads the world in reported infections, with more than 104,000 cases. However, five countries exceed its roughly 1,700 deaths: Italy, Spain, China, Iran and France.
---
Italy deaths break 10,000
Italy's coronavirus deaths surpassed 10,000 on Saturday with 889 new fatalities in the last 24 hours, health authorities said. New cases rose marginally to 5,974, bringing the total count of patients in the country to 92,472.
On Friday, A record 919 people died from the virus, a record daily tally worldwide.
---
Almost 6,000 now dead in Spain from Coronavirus
The death toll from coronavirus in Spain surged by over 5,600 after a record 832 people died in the past 24 hours, and the number of infections soared over 72,000, the Spanish government said.
Spain has the world's second-highest coronavirus death toll after Italy with 5,690 fatalities. The number of confirmed cases have jumped to 72,248 as the country moves to significantly increase testing.
Although Spain's latest figures showed a daily increase of more than 8,000 cases, the rate of new infections appears to be slowing, with officials saying the epidemic appeared to be nearing its peak.
---
Biggest daily increase in UK deaths
The number of people who have died in the UK after contracting coronavirus has passed 1,000.
The jump in Covid-19-related deaths in the UK from 759 to 1,019 is an increase of 260 – by far the biggest day-on-day rise in the number of deaths since the outbreak began.
More than 120,000 coronavirus tests have taken place, with more than 17,000 positive results.
---
Emo Court closed
The beautiful Emo Court would have been incredibly busy this weekend in a normal year with the weather picking up.
But it is one of many sites around the country that has been closed by the Office of Public Works.
All OPW Heritage sites have been closed with the exception of the Phoenix Park in Dublin.
Meanwhile, the Gardai were manning a number of other popular public amenities around the county, including at the Slieve Blooms as this photo shows.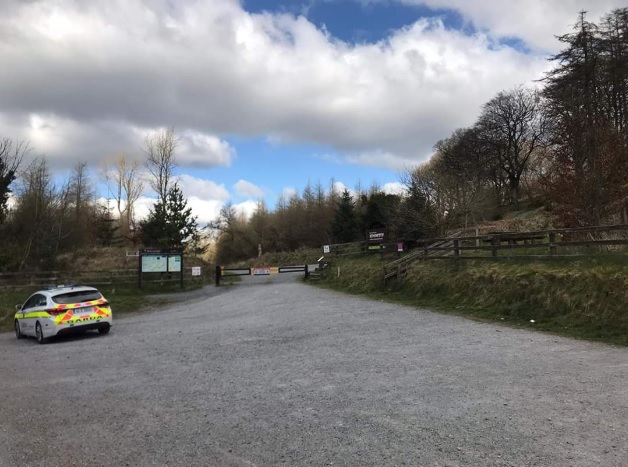 ---
The dump is closed!
Laois County Council have announced the dump at Kyletalesha has closed to the public from this evening, Saturday, March 28, until further notice.
---
Panic buying?
The Government announcement last night led to another rush towards the shops this morning with reports and photos circulating of queues outside all the main supermarkets.
"God help the guards on checkpoint in Lord Edward Street (in Mountmellick)," wrote Anne Kearns Gormley on Facebook.
"There's more traffic than you would see going to the Ploughing Championships! LOCKDOWN my eye!!"
McConvilles SuperValu in Mountmellick pleaded on social media for customers not to panic buy. "Please, please, please don't panic buy!," the posted on Facebook, alongside photos of fully-stocked shelves.
"We have plenty of stock for everyone. We have fresh orders in every day so there's no need (to panic buy)! Stay safe everyone!!"
---
Faceguards offered to healthcare
One of the heart-warming elements of this crisis is seeing various businesses making efforts to support the besieged healthcare sector.
One such example in Portlaoise this weekend was Miller's Home and Garden offering faceguards to anyone working in healthcare at the moment.
---
Going home in the cattle trailer
You can't take this Coronavirus serious enough. And one Leitrim father took no chances when collecting his son from Dublin Airport this week.
His son had been living in Canada but after losing his job he decided to come home.
But coming from an effected area and after two flights he was high risk and needed to go into self isolation.
So his father collected him from Dublin Airport, but was taking no chances whatsoever  brought him and his bags and baggage all the way back to Leitrim in the cattle trailer. The only saving grace was that he was in the cattle trailer on his own. He wasn't also bringing cattle to the factory!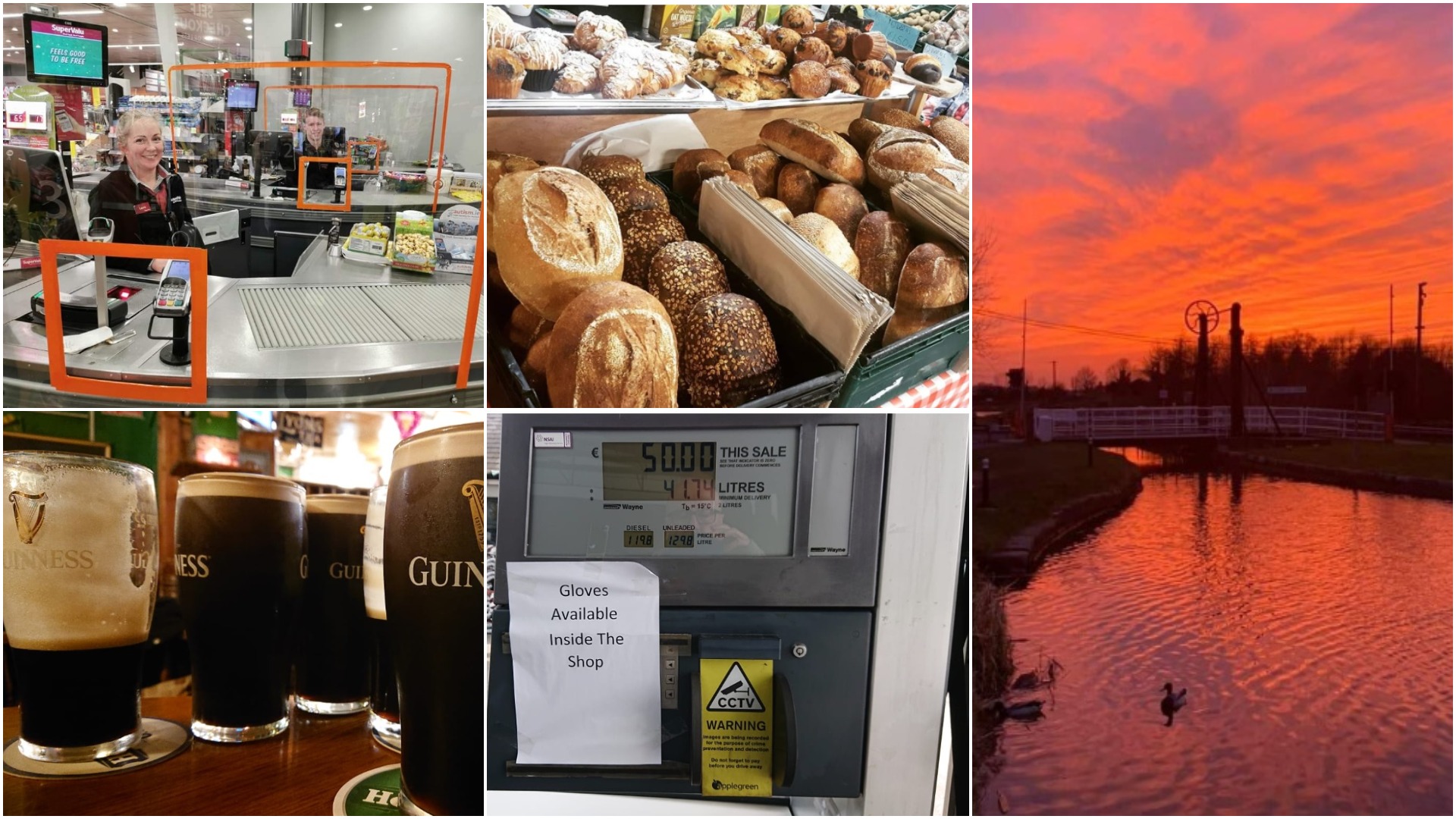 35 things we have learned from the Coronavirus
John Whelan has pieced together a very entertaining and thought-provoking piece on what we have and can learn from the Coronavirus.
Some of the points made:
A crisis brings out the best and the worst in us, from great generosity to mind boggling greed
The best way to boost and get queues to form outside your business is to announce that you are closing down later this evening
Nature is resilient and will recover given half a chance
---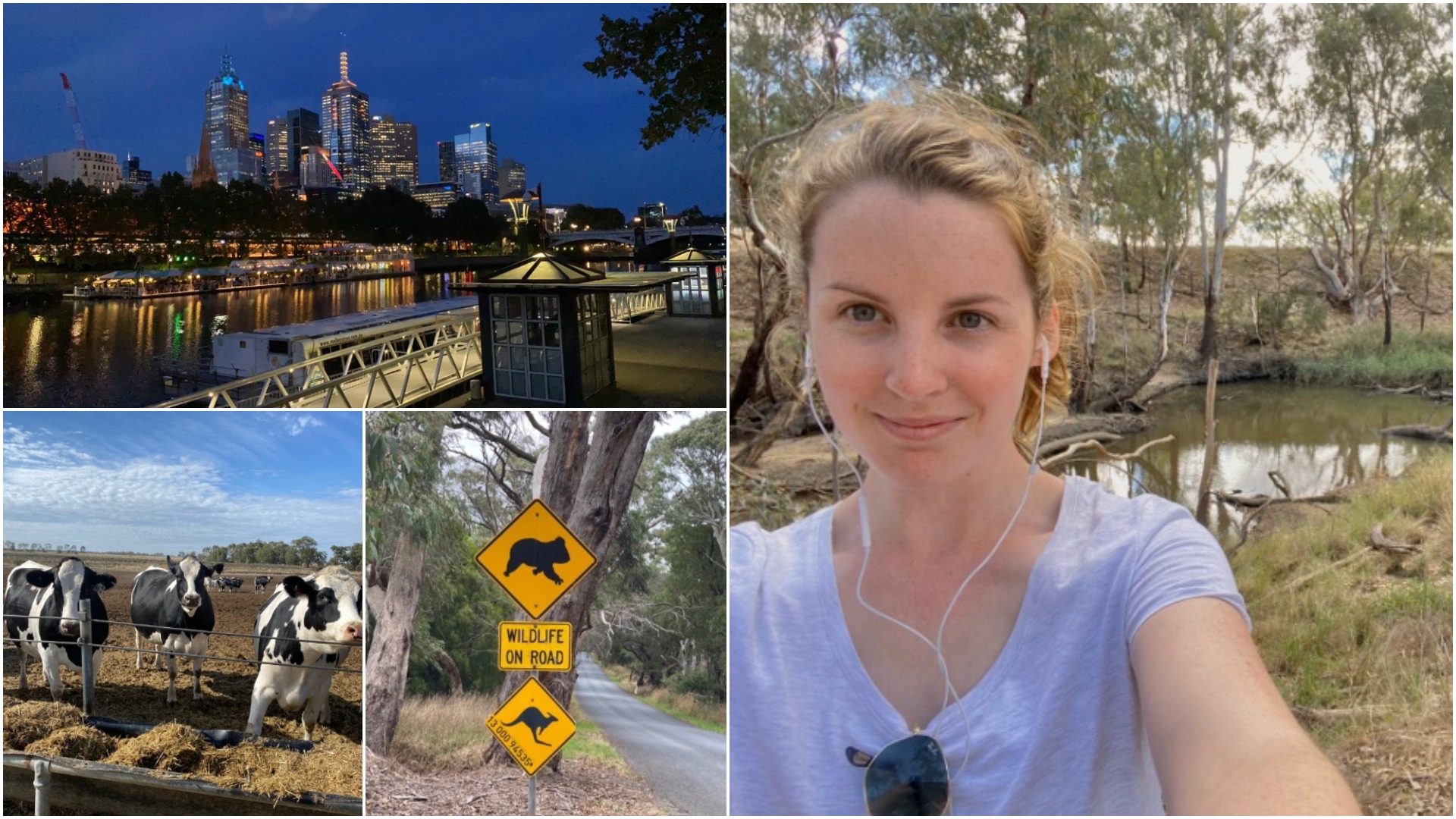 Laois Abroad: Melbourne to Rochester – Hurls, snakes and a long way from LaoisToday
In our ongoing series chatting to Laois people around the world and how they're coping with the Coronavirus, today we caught up with our own Julie Anne Miller, who left on her world travels in January.
Julie was the LaoisToday photographer for the past three years and after initially basing herself in Melbourne where she got a job in the famed PJ O'Brien's pub, she is now living in rural and remote Rochester in country Victoria.
Here she talks about what it's like in Australia – and how she's missing her job!
You can read the piece in full here. 
---
Laois County Council meeting to be held by Conference call
For the first time in their history, Laois County Council will hold their monthly meeting via conference call on Monday in a bid to curb the spread of the Coronavirus.
On the last Monday of every month, all 19 County Councillors convene in County Hall to make decisions on policy and put forward motions on behalf of their constituents.
However, new rules laid down by the Government last night mean that meetings such as these can no longer take place.
You can read more details here. 
---
Fun Fact of the Day
Minister for Health Simon Harris briefly studied Journalism and French in DIT before dropping out to pursue politics full time. He initially worked as an assistant to Frances Fitzgerald during her time as a Senator.
He first became politically involved as a 15-year-old Junior Cert student in St David's Secondary School in Greystones in Wicklow when he set up an organisation to help the families of children with autism spectrum disorder and attention deficit disorder.
In 2009, at the age of 22, he was elected to Wicklow County Council with almost 32% of the first preference vote – the highest percentage of any county councillor in the country and almost 1,200 votes over the quota.
He was elected to the Dáil in 2011 at just 24, the youngest TD at the time. He has been Minister for Health since 2016.
SEE ALSO – Coronavirus Daily Noticeboard – Friday, March 27, 2020