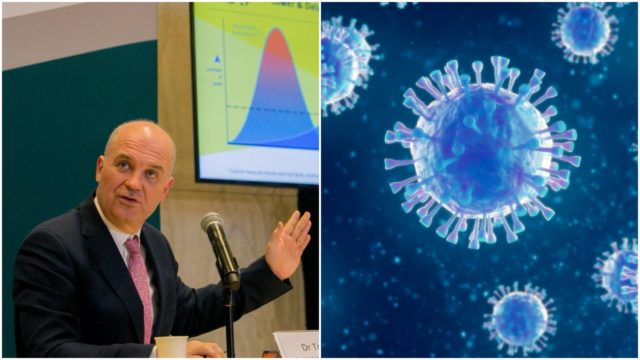 A total of 724 new cases of Coronavirus have been diagnosed in Ireland today.
This is an increase on the 12,547 cases from yesterday and takes the overall total to 13,271.
629 new confirmed cases of COVID-19 are reported by Irish laboratories. While an additional 29 confirmed cases of COVID-19 are reported by a laboratory in Germany – this brings the total figure to 13,271.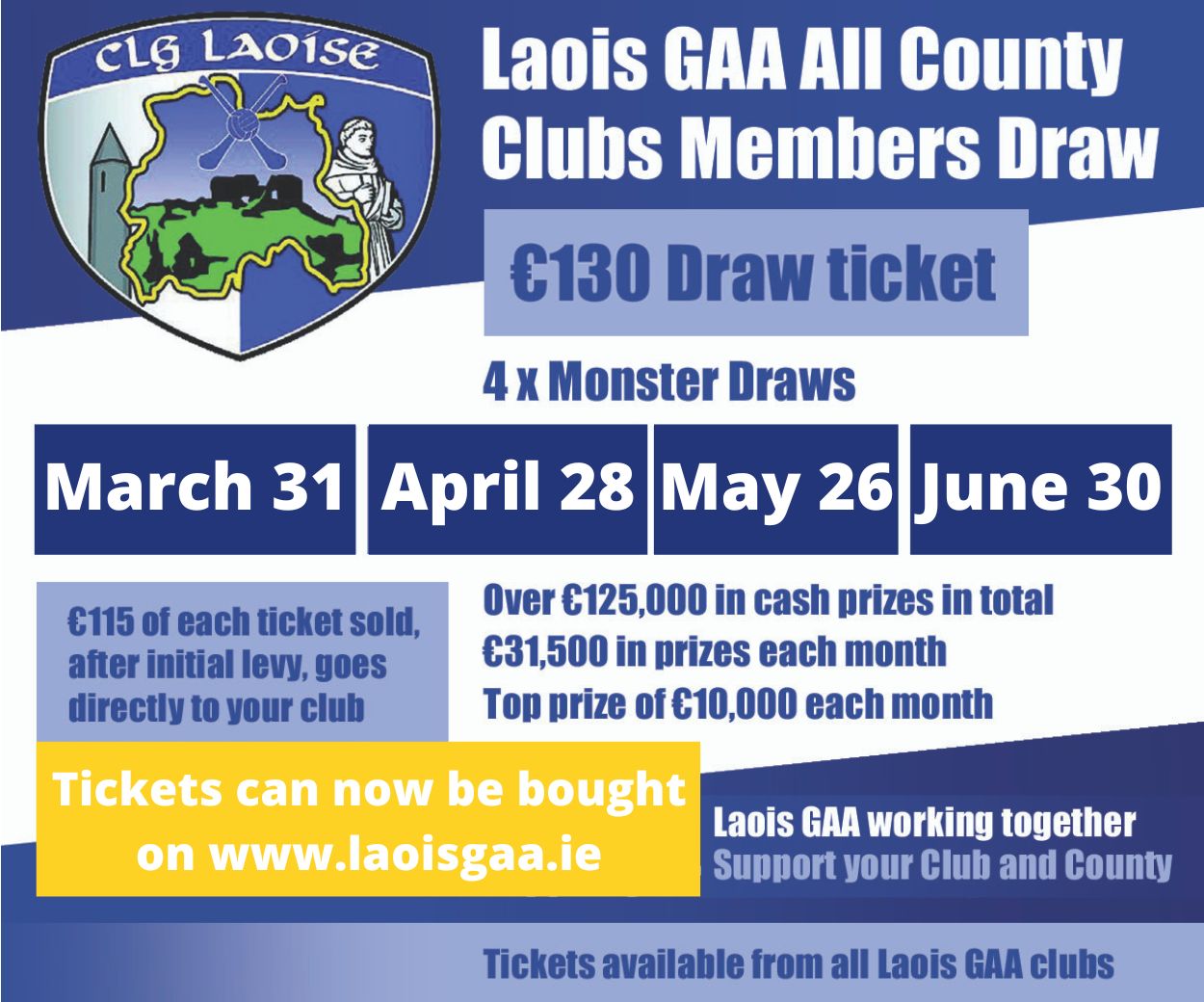 While now 486 people have died from the disease – an increase of 43 from yesterday. It would be 487 but one of the previous deaths has been declassified as Covid-19.
34 of today's deaths were in the east, 4 in the west and 5 in the south. 27 of the 43 had an underlying condition.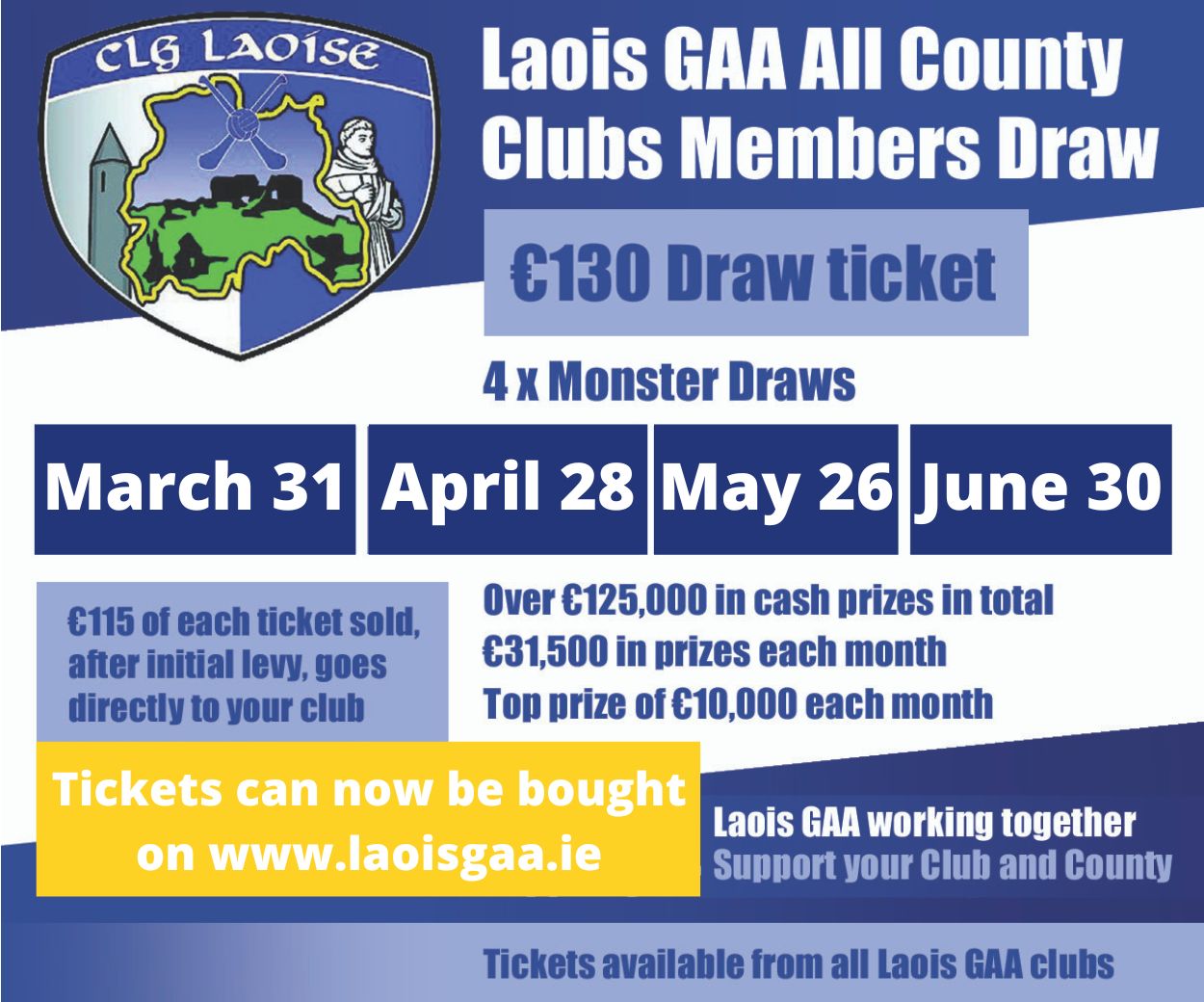 The median age of these was 84 and they consisted of 22 men and 21 women.
Professor Philip Nolan, Chair of NPHET Epidemiological Modelling Advisory Group, said; "Our model today is showing four reproductive numbers, illustrating the different stages of the disease in Ireland over the past 6 weeks.
"We now estimate our R0 to be between 0.7 and 1.0, which means current restrictions are successfully suppressing the disease."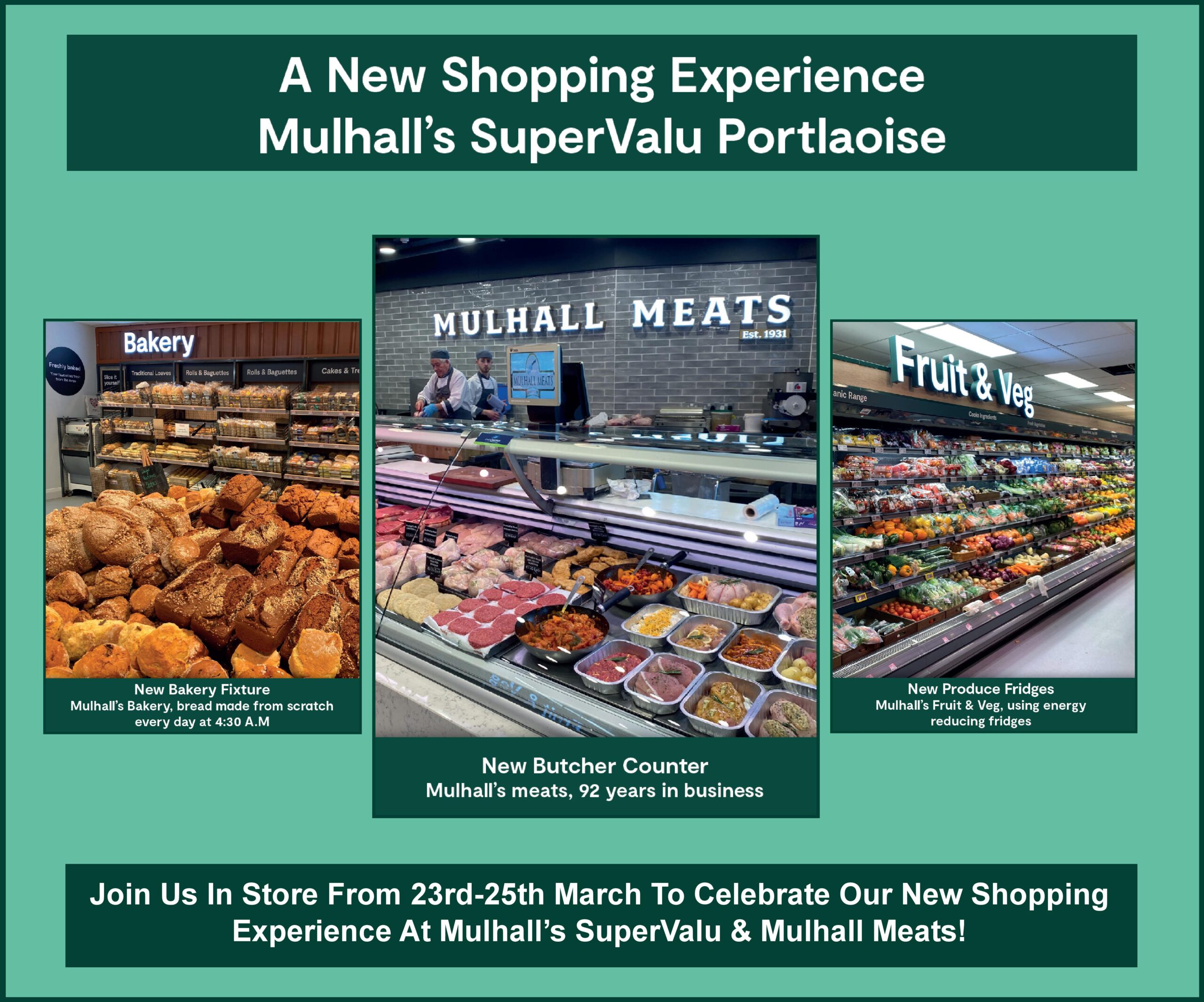 Dr. Tony Holohan, Chief Medical Officer, Department of Health, said: "The data clearly shows that there are two very different experiences of COVID-19 in Ireland today. In the population at large, the virus is contained and effectively suppressed.
"However, the experience of the disease in long-term residential care settings continues to be a source of concern.
"In order to protect the vulnerable the first task was to suppress the virus in the population at large. We are increasingly confident that we are achieving this. All of our efforts now need to be on extinguishing COVID-19 in our community residential settings, including nursing homes."
Today's data from the HPSC, as of midnight, Tuesday 14th April (12,425 cases), reveals:
· 55% are female and 45% are male, with 425 clusters involving 2,451 cases
· the median age of confirmed cases is 48 years
· 2,026 cases (16%) have been hospitalised
· Of those hospitalised, 284 cases have been admitted to ICU
· 3,090 cases are associated with healthcare workers
· Dublin has the highest number of cases at 6,337 (51% of all cases) followed by Cork with 916 cases (7%)
· Of those for whom transmission status is known: community transmission accounts for 51%, close contact accounts for 43%, travel abroad accounts for 6%
Northern Ireland, the UK and globally 
There have been 18 further deaths in Northern Ireland hospitals as a result of Coronavirus, the biggest daily increase, bringing the total to 158.
The Public Health Agency says there are also 113 new confirmed cases of Covid-19, bringing the total in Northern Ireland to 2,201. To date 14,240 people have been tested.
Northern Ireland Health Minister Robin Swann says there were 105 hospital admissions yesterday due to Covid-19, the highest daily number of admissions.
In the UK, Coronavirus deaths surged again by 870 in the last 24 hours to 13,729.
The UK First Secretary Dominic Raab says the UK lockdown will be extended for "at least the next 3 weeks … early relaxation would damage public health and the economy."
Once again, it is important to remember that these are hospital deaths only and do not include nursing homes or deaths in community setting.
Spanish health officials say a further 551 people have died with COVID-19 bringing the total number of recorded deaths to 19,130.
The British Medical Journal reports that the World Health Organization and South Korea are investigating how several covid-19 patients who were believed to have recovered from the virus and had tested negative later tested positive.
The Korea Centers for Disease Control and Prevention (KCDC) reported on 10 April that it was "investigating the epidemiological and/or clinical characteristics of 91 cases that have re-tested positive after being discharged from isolation."
More than 4.4 billion people, or nearly 57% of the world's population, have been asked or ordered to follow confinement measures in nearly 110 countries or territories.
There are now more than 2,120,000 cases globally with at least one in almost every country on the planet. Almost 142,000 people have died. While 535,000 have recovered.
Links to today's other Coronavirus stories 
Studying during Coronavirus: Portlaoise CBS student on prepping for state exams in a pandemic
'A tragedy in our community' says Minister Flanagan in relation to St Fintan's deaths
HSE release map with locations of Coronavirus cases in Laois
Further support needed for St Fintan's staff and patients, say Laois-Offaly TD
Minister Flanagan says Fine Gael and Fianna Fail coming together is 'to be welcomed'
Local domestic abuse services welcomes new awareness campaign on domestic violence
Laois TD demands clarity for Leaving Cert students
Eight residents at Laois hospital die from Coronavirus over Easter weekend
Bed Situation 
New figures show that there are 1,984 vacant general beds in the public hospital system in Ireland. There are also 127 vacant critical care beds, according to a report by the HSE.
Of 408 critical care beds listed as being open and staffed in the system – 277 are occupied, mostly but not all by Covid-19 patients.
VHI 
VHI has announced that it will return an average of 50% of premiums to its customers, for an initial 3-month period.
Their premium is to be waived by an average of 50% from mid May 2020 to mid August 2020 and if there is an extension or curtailment to the partnership agreement between private hospitals and the HSE, the waiver will be adjusted accordingly.
Over 1.1 million people will benefit from the VHI decision today, to waive premiums by an average of 50% for the next 3 months, arising from the Covid-19 crisis and the State taking over private hospitals by agreement.
Easing Covid-19 restrictions 
The Taoiseach has told the Dáil that the government would like to set out a roadmap before 5 May on how the Covid-19 restrictions might be eased.
He told the Dáil that this would be done on the understanding that the plan could change and steps could be reversed. Mr Varadkar said data will be available from other European countries who are a few weeks ahead and are now unwinding measures.
He said plans will be based on three sets of data – one is the epidemiological data on numbers of cases, hospitalisations, ICU and death rates. He said the second is the capacity of the health service and third is testing and tracing capacity.
Mental Health
Dr. Philip Hyland, Associate Professor of Psychology, Maynooth University, says right now, the mental health of the nation does not look good.
Dr Hyland, one of the researchers in the Irish Covid 19 psychological survey, says the study (which was launched on 31 March and surveyed 1041 Irish adults) found one in four people would meet diagnostic criteria for depression,
One in five for anxiety disorders and one in five for traumatic stress responses. 41% of people also reported feeling lonely.
Coronavirus Myths
As yet, there is no cure currently for COVID-19.
So people suggesting/selling special remedies like vitamin C, garlic, home cures, drinking bleach, or putting half an onion in rooms around the house are – well you know don't you?
The World Health Organisation has advice on some of these urban legends.
Cuisle Centre 
The Coronavirus outbreak has led to the Cuisle Centre in Portlaoise closing.
They said: "The Covid-19 restrictions mean that we have had to temporarily close our doors, but we are still here to support you and your family.
"As we know this is a confusing time for our patients as chemotherapy and surgery are been rescheduled – we will be continuing to give you support and guidance over the phone.
"Just call 0578681492 and leave your name, number and a brief message and we will get back to you. You can also contact us on email: info@cuislecancersupportcentre.ie or messenger us through facebook.
"Stay safe everyone, wash your hands and take a little exercise."
Important information 
Symptoms of Covid-19 include:
Cough
Shortness of breath
Fever
Breathing difficulties.
Further resources:
A helpline for older people who are concerned about the coronavirus has been launched by Alone. The number is 0818 222 024, and it's open Monday to Friday, 8am-8pm.
SEE ALSO – For more Coronavirus stories click here