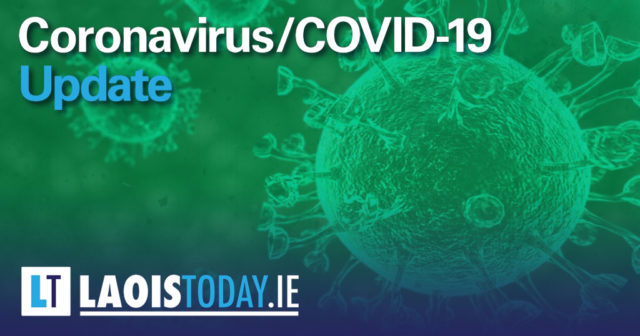 29 more deaths reported from Coronavirus in Ireland
1,403 people have now died from Coronavirus in Ireland – an increase of 29 from yesterday.
It is important to note that not all of these people passed away today and that this is the number that were reported to the Department of Health today.
These people will have passed away in recent days and not just today.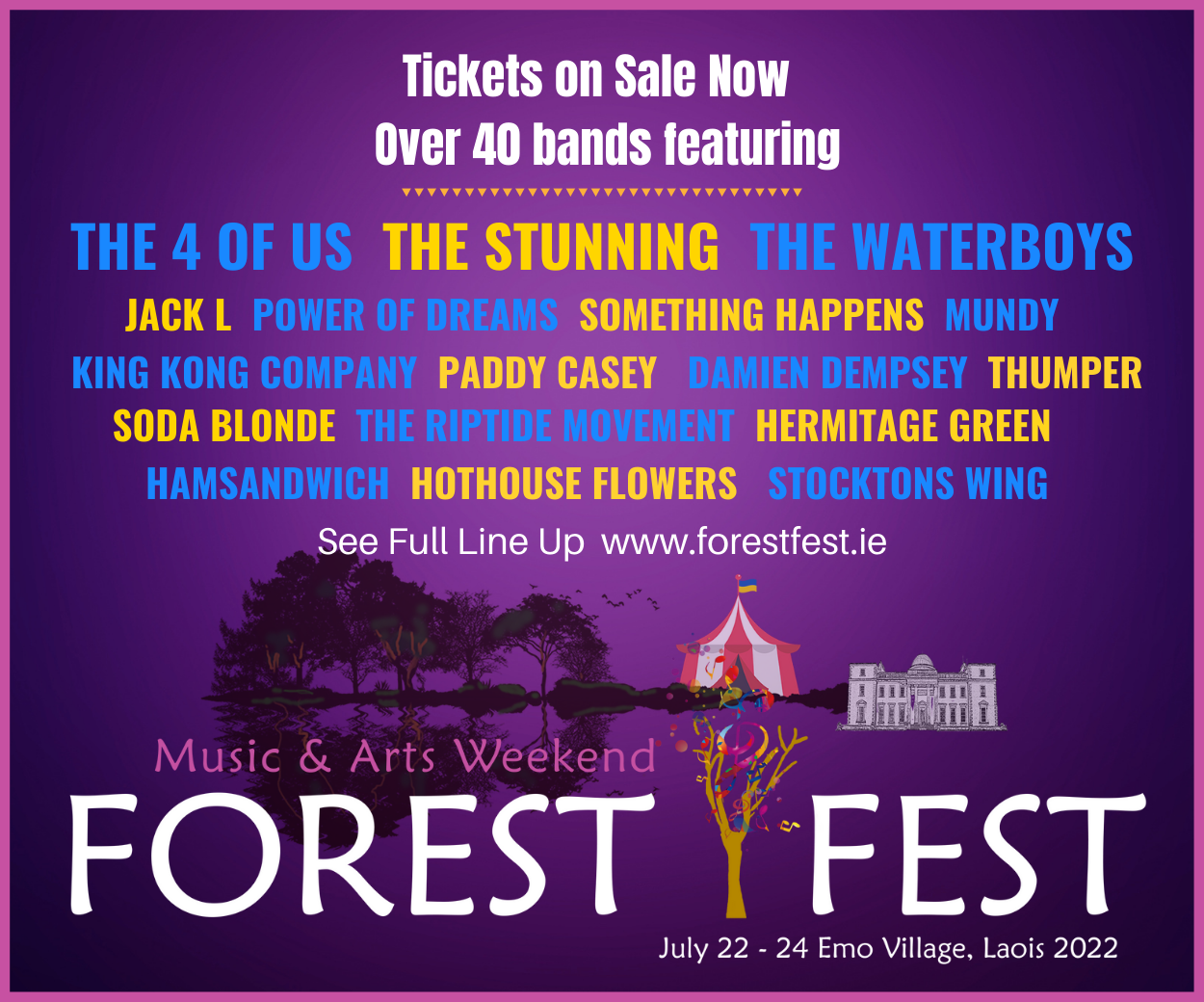 While there has been a total of 137 new cases of Coronavirus have been diagnosed in Ireland today.
This is an increase on the 22,248 cases from yesterday and takes the overall total to 22,385.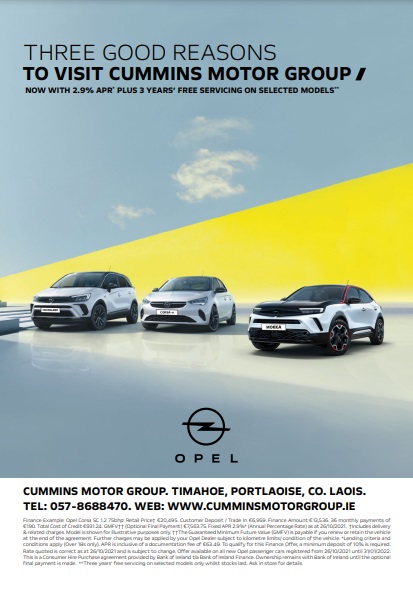 In Laois, there are now 243 cases.
Laois TD welcomes decision to allow Bord na Mona cut turf
Laois TD Brian Stanley has welcomed the decision to grant Bord na Mona a substitute planning consent for this year's peat harvest which will allow them to cut turf.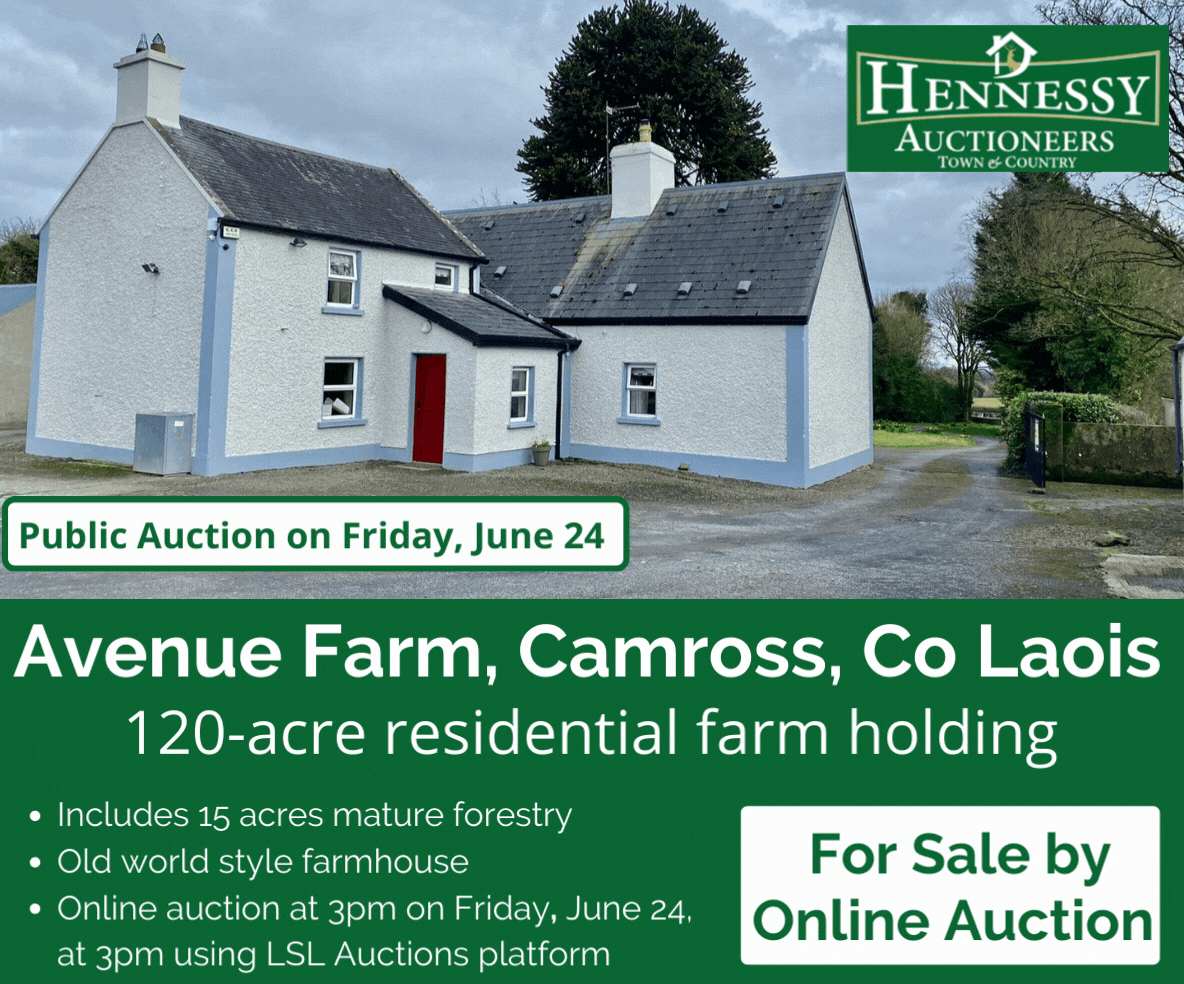 The Sinn Fein Agriculture spokesperson says the move, which has been accepted by An Bord Pleanala, is good news for many workers from Laois.
---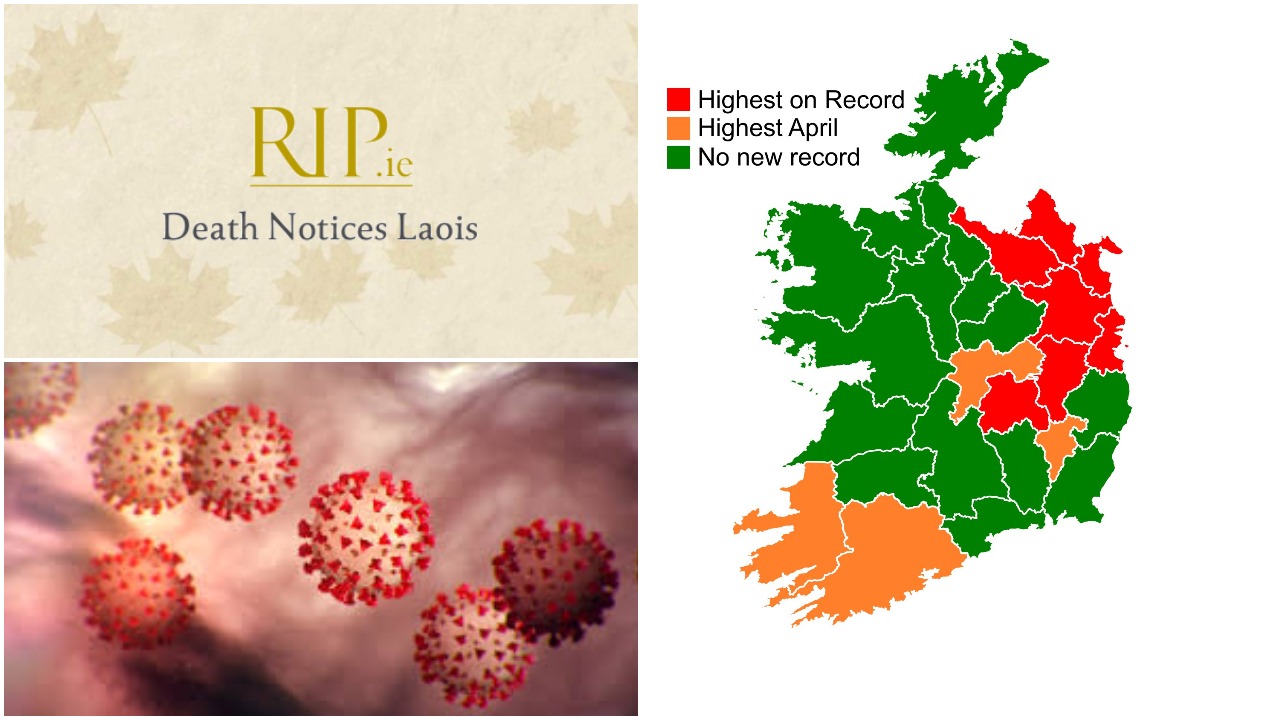 Record high number of deaths posted on RIP.ie for Laois in April
77 death notices were posted on RIP.ie in April 2020 for Laois, a record high number for a single month for the county.
Gerard McCarthy of Maynooth University and Pádraig MacCarron of the University of Limerick carried out research which shows that a total of seven counties in the country recorded their highest ever death notices in a single month in April.
Dublin, Kildare, Laois, Meath, Louth, Cavan and Monaghan all had more deaths than any other month from 2010 to present.
You can read the full study here.
---
REVEALED: The list of underlying health conditions most likely to result in ICU if you get Coronavirus
Chief Medical Officer Dr Tony Holohan has revealed the underlying health conditions that the first 327 people admitted to ICU with Covid-19 had.
This information is the first real indicator of the people who are most vulnerable to following seriously ill if they contract Coronavirus.
Chronic heart disease, chronic respiratory disease, diabetes, asthma (requiring medication), cancer, chronic renal disease and those with a BMI greater than 40 were the underlying conditions that were discovered.
You can read the piece in full here.
---
Minister Flanagan welcomes planning permission application for expansion of Laois nursing home
The HSE has sought permission to build a new 50 bed nursing unit, at St Vincent's Community Nursing Unit in Mountmellick.
This is Phase 1, according to Minister Flanagan, and he says the project will be completed in three phases.
In the end, it will result in 110 new beds and the refurbishment of another 20 beds.
---
Former Irish J1-ers and International Students Receive US COVID-19 Funds in Error
Taxback.com are reporting calls from their education and visa partners, querying payments which have been mistakenly made to former international students and J1 working holiday makers from Ireland as part of the US CARES (Coronavirus Aid, Relief and Economic Security) Act.
The scheme is a stimulus package which aims to support workers in the US (earning less than $75,000 per year) with a one-time payment of $1,200. The Irish tax experts say that, with approximately 14,000 J1 visas issued to Irish people in 2018/2019 and approximately 1,000 visas issued to Irish students to study in the US in the same period[1], this issue is relatively widespread and could have further ramifications for those looking to travel to the US in the future.
Laura Mc Hugh of Taxback.com advised:
"If you have received the funds in error, and/or if this brings to light that you submitted an incorrect 'resident' tax return, don't panic but do set the record straight. Return the payment and make an amended tax return. The IRS receives thousands of amended returns each year and the process of filing and amended return is relatively straightforward."
---
Do you have an idea for a Community Education Project? Get in touch with LOETB
The Community Education Service is part of LOETB's Further Education and Training Service and works with not-for-profit Community and Voluntary Groups across Laois and Offaly to provide courses for adults.
Priority for courses is given to people who face acute barriers to taking part in education: older people, people experiencing disadvantage, people with disabilities, ethnic minority groups, unemployed, carers and groups providing community education in areas where adults do not have easy access to education services.
More information is available on www.loetb.ie/community-education
---
Worth a Read – Leaving Cert 'Plan B' could see grades based on class rankings
A plan to award Leaving Cert students' grades based on their class ranking and performance in recent assessments is being drawn up as a potential "Plan B" to the summer exams.
The Irish Times understands that a draft Department of Education plan could involve school principals signing off on a process where teachers award provisional grades based on student performance to date.