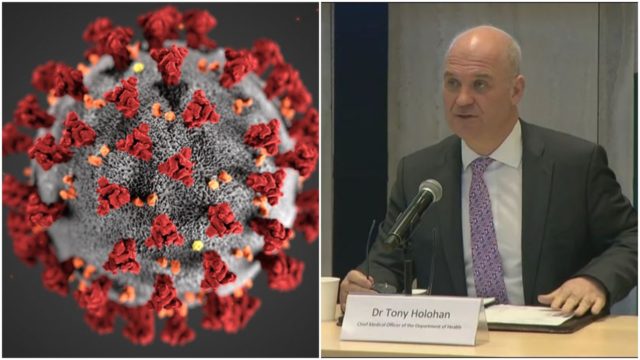 1,664 people have now died from Coronavirus in Ireland – an increase of five from yesterday.
Not all of these people passed away today – this is the number that were reported to the Department of Health today.
While there has been a total of 38 new cases of Coronavirus have been diagnosed in Ireland today.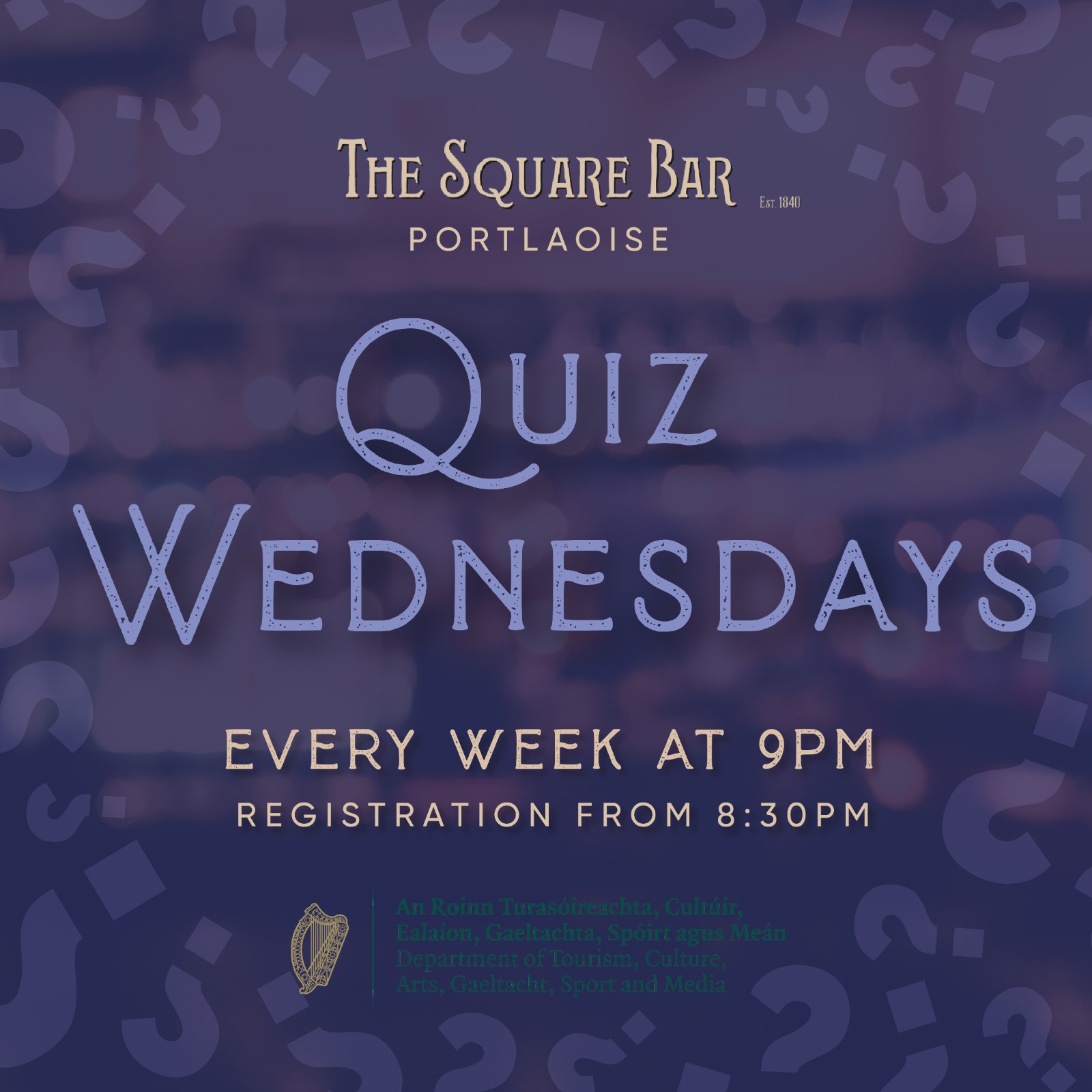 This is an increase on the total cases from yesterday and takes the overall total to 25,142.
Dr. Tony Holohan, Chief Medical Officer, Department of Health, said; "Further progress has been made throughout May in suppressing the spread of COVID-19. A downward trend is evident in the number of hospitalisations, ICU admissions and reported deaths.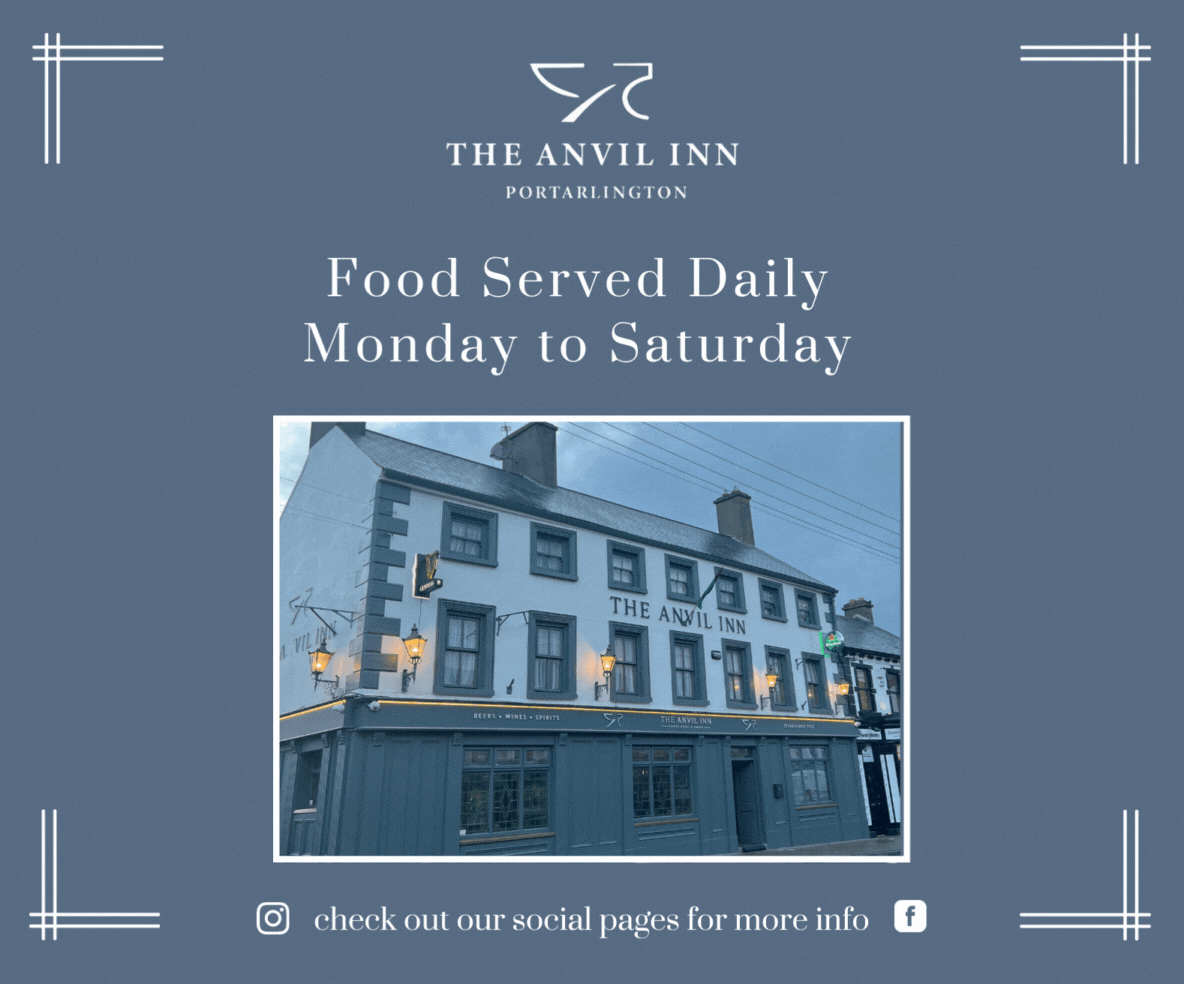 "Adherence to public health personal behaviours (hand washing, physical distancing, cough/sneeze etiquette) is essential in avoiding an upsurge of infection in the future."
Dr Ronan Glynn, Deputy Chief Medical Officer, Department of Health said; "It is reassuring to witness over the past number of weeks that the vast majority of people continue to work collectively to adhere to the public health guidance, engaging in social distancing and hygiene behaviours as a new way of life.
"This individual and collective action remains crucial as neither the virus nor how it transmits has changed and the vast majority of people remain susceptible."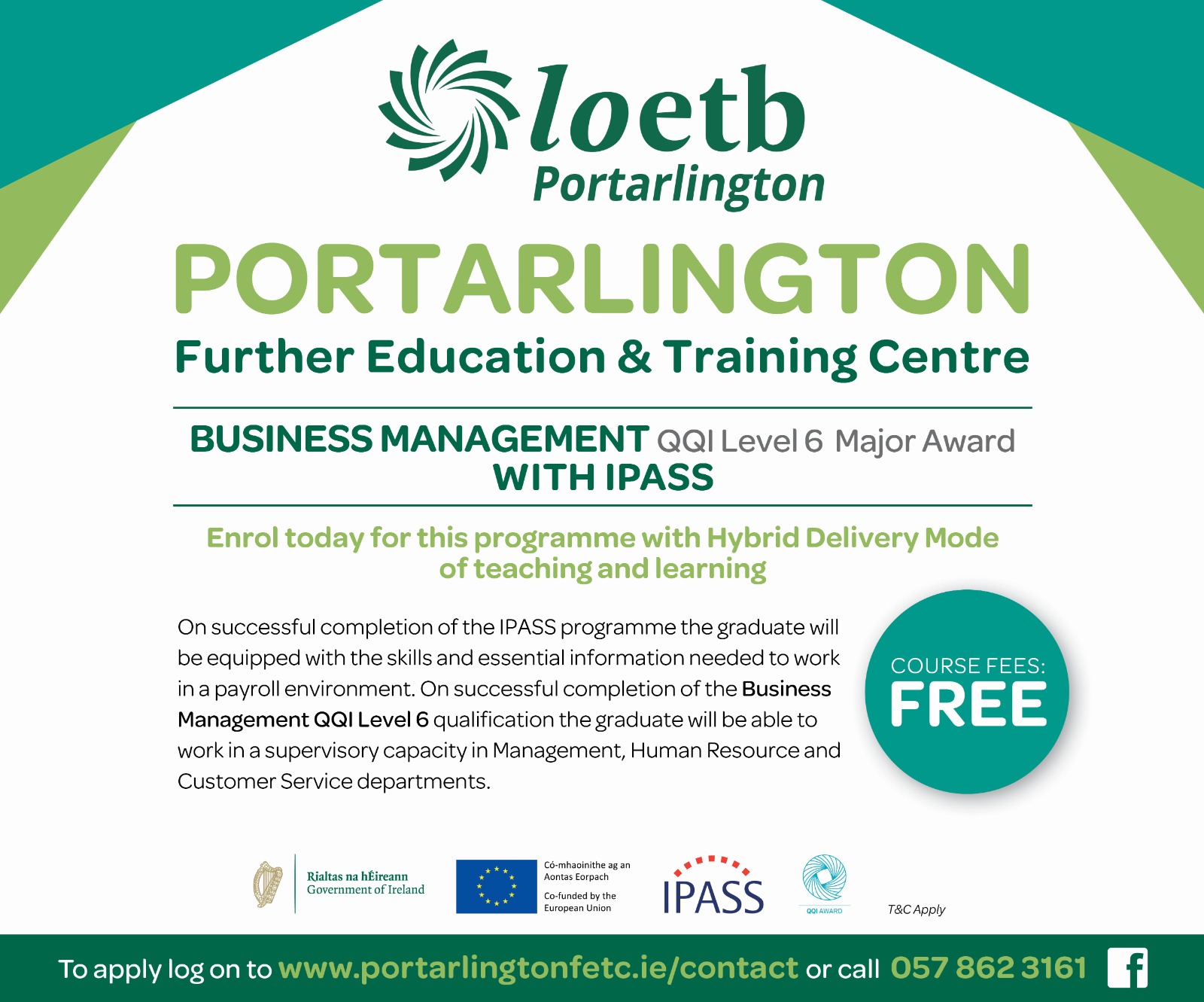 Professor Philip Nolan, Chair of the NPHET Irish Epidemiological Modelling Advisory Group, said; "The reproductive number is now estimated to be between 0.4 and 0.7.
"The easing of restrictions in Phase One has not negatively impacted the r-number, in no small part thanks to the collective behaviours of our population in preventing resurgence of the disease."
Liam Woods, HSE National Director of Acute Hospitals, said: "Thanks to the collective efforts of everyone in Ireland, Ireland's healthcare system has withstood the challenge that this virus posed at the outset of this crisis.
"We must keep up the good work to ensure we remain vigilant against a second surge of COVID-19."
Today's data from the HPSC, as of midnight, Tuesday 2 June (25,104 cases), reveals:
57% are female and 43% are male

the median age of confirmed cases is 48 years

3,311 cases (13%) have been hospitalised

Of those hospitalised, 410 cases have been admitted to ICU

8,025 cases are associated with healthcare workers

Dublin has the highest number of cases at 12,109 (48% of all cases) followed by Cork with 1,521 cases (6%) and then Kildare with 1,419 cases (6%)

Of those for whom transmission status is known: community transmission accounts for 39%, close contact accounts for 59%, travel abroad accounts for 2%
Northern Ireland, the UK and globally 
There have been one further deaths from Coronavirus in Northern Ireland to take the 535.
There have been 33 new cases of Coronavirus, bringing the Northern Ireland total to 4,773.
The UK Coronavirus death toll increased by 115 in past 24 hours, taking total recorded fatalities to 39,843.
There are now a total 6,611,000 cases of Coronavirus globally. There have been more than 388,000 deaths while 3,191,000 have recovered.
One Metre distance 
Physical distancing of at least a metre is associated with a "large reduction" in Covid-19 infection, and keeping apart two metres may be even more effective, a study funded by the World Health Organization has found, according to the British Medical Journal.
Researchers from Canada and Lebanon carried out a systematic review and meta-analysis of 172 studies, none were randomised controlled trials, to assess the optimum distance for avoiding Coronavirus transmission between people and whether face masks and eye protection could also help.
The study, published in the Lancet, also noted low certainty evidence that wearing face masks could protect the public against infection and that eye protection could "confer additional benefit."
Gemma O'Doherty and John Waters
Gemma O'Doherty and John Waters must pay the costs of their failed attempt to challenge laws brought in due to Covid-19 following a High Court ruling.
Mr Justice Charles Meenan said the pair must pay the legal costs of both the State respondents and the notice parties, the Dáil, Seanad and the Ceann Comhairle.
The judge said that the costs, estimated to be a substantial five figure sum, should be limited to the two day hearing of their application only.
However, O'Doherty insisted on her Twitter page that they would not be paying.
She said: "John Waters and I are not remotely afraid of costs. We knew corrupt FG judge Meenan would rule against us. We are terrified for Ireland which is facing its darkest moment. Our case is under appeal. Not one cent will be paid to the unelected government who spit on our Constitution."
Covid-19 Payment 
The Pandemic Unemployment Payment will be extended for months, not weeks, the Dáil has been told.
Taoiseach Leo Varadkar said that nobody who was working full-time before the Covid-19 pandemic will see their payment cut, saying it will stay at €350 per week.
However, he said some of those who were working part-time will see their payment reduced.
Possibility of summer school programme 
Minister for Education Joe McHugh has told the Dáil he will bring proposals to Cabinet next week on reopening schools and also on provision of a summer programme for children with special needs and those at risk of educational disadvantage.
Mr McHugh said he wants to see the maximum return to school as possible in late August and September but he said managing the re-opening of schools was a massive logistical operation.
On the summer programme, he said he wants it to run and meetings are continuing to resolve various issues including transport and escorts for children.
"I know the positive impact such a programme would have and I want to see it happen but we must again do so in a safe way for all concerned."
Junior Cert 2021 problem 
Principals have put the cancellation of the Junior Cert written exams for 2021 on the table for discussion because of the massive disruption facing schools next year.
A decision has already been taken to scale back the number of classroom-based assessments (CBAs) incoming third years will have to sit.
Under the reformed Junior Cert, pupils are assessed through a combination of CBAs, in second and third year, and State-certified, written exams at the end of third year.
Important information 
Symptoms of Covid-19 include:
Cough
Shortness of breath
Fever
Breathing difficulties.
Further resources:
A helpline for older people who are concerned about the coronavirus has been launched by Alone. The number is 0818 222 024, and it's open Monday to Friday, 8am-8pm.
SEE ALSO – Talking Sport: Paul Cahillane on Celtic, Portlaoise, Ireland, Laois and Roy Keane