A Laois woman who spent 49 days in hospital fighting Coronavirus has praised the doctors and nurses in both Portlaoise and St James' Hospitals for 'saving her life'.
Stradbally native Anne Kavanagh came home from hospital two weeks ago to a heroes welcome as members of the community lined the streets to welcome her back.
And speaking from her sitting room, alongside her husband Jim and daughters Emma and Anna, Anne says that she will never be able to repay the healthcare workers for saving her life.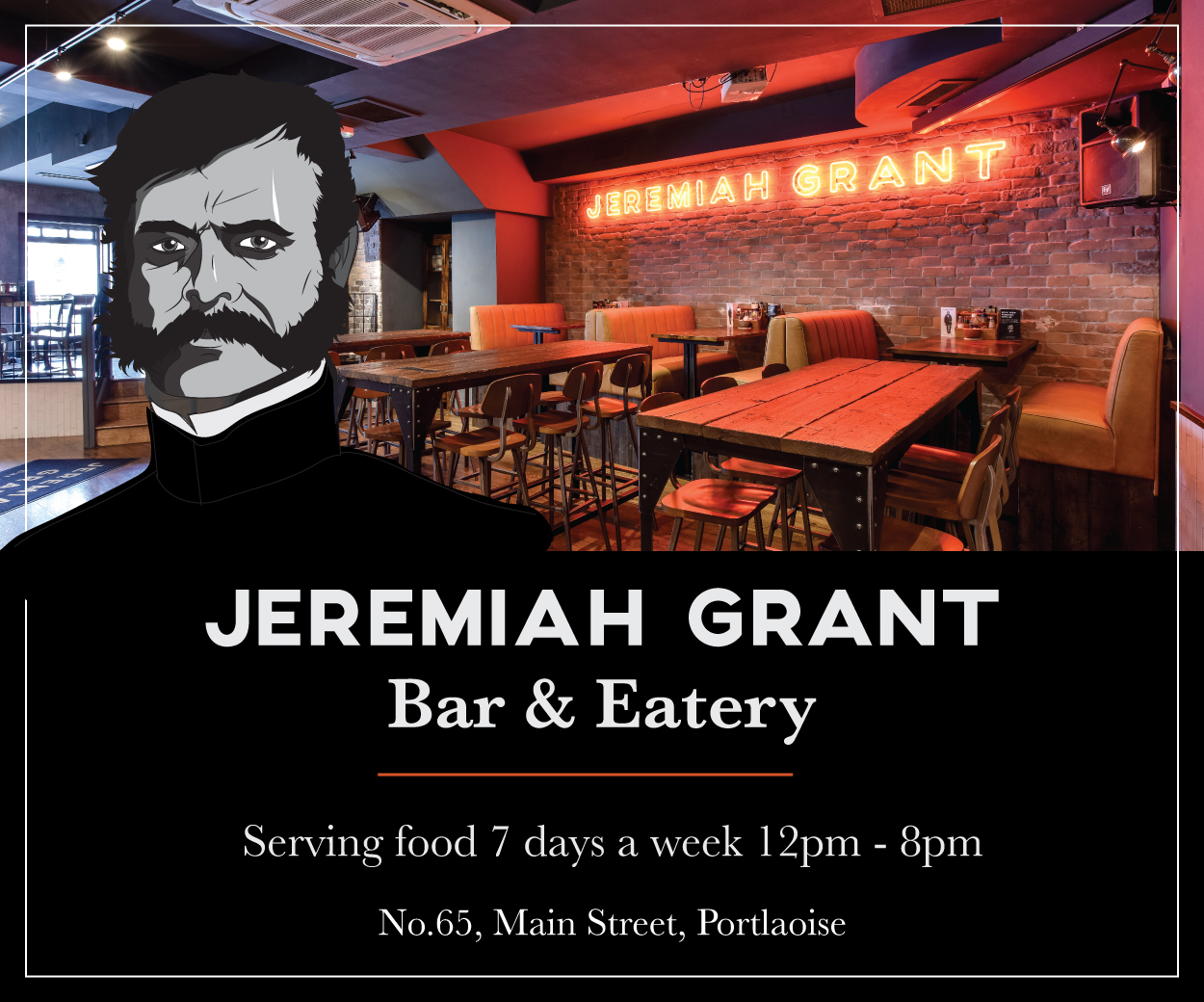 Almost every organ in Anne's body failed as the Coronavirus attacked her system that had already been badly weakened by a heart attack in June of last year.
And in her darkest hour, Mrs Kavanagh, who recently retired from Laois County Council, feared she would never see her family again.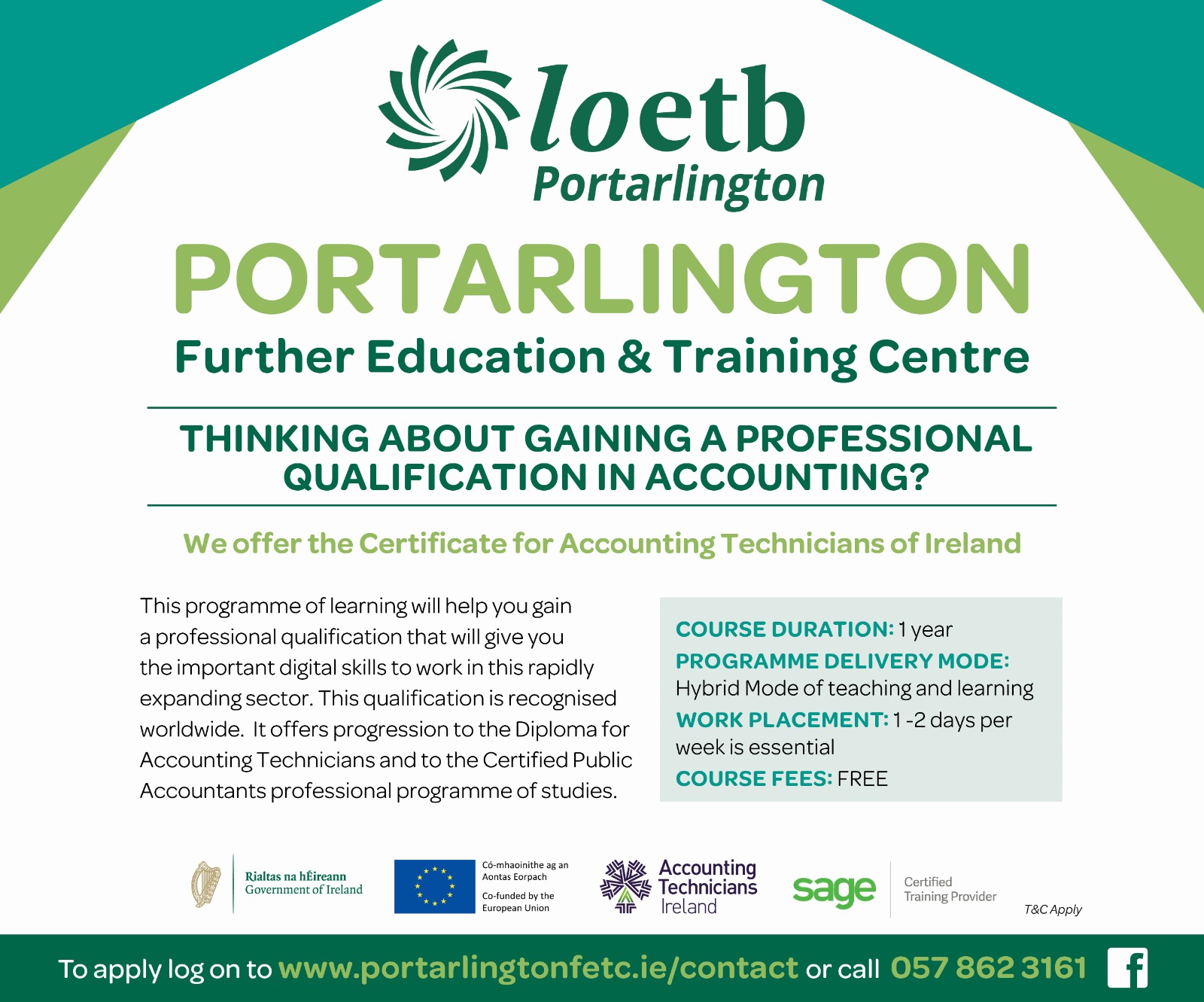 She said: "A nurse who was in the ICU in Portlaoise with me in the early days told me that I asked her, 'am I going to die?' And she said that she didn't know what to say because she knew deep down that there was a fair chance that I wasn't going to survive.
"And she said that the last words I spoke before I went into a coma was 'tell Jim and the girls that I love them'.
"I'd be in a very different place if it wasn't for the great care of the doctors, nurses and the power of God. And the prayers and masses offered by family, friends and the wonderful community of Stradbally and the surrounding areas.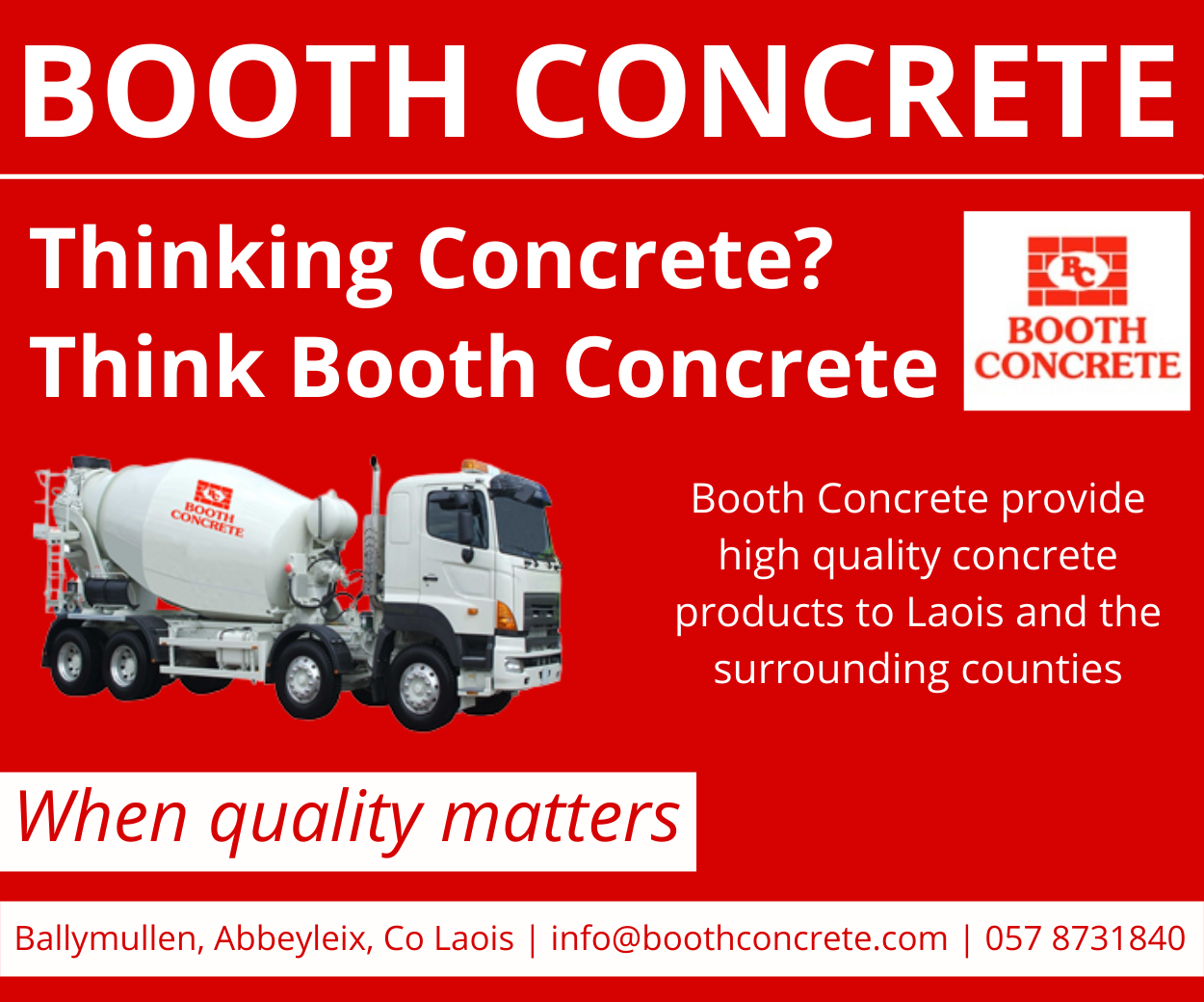 "I'm very lucky to be here. It would be an outrageous act if any minister or the HSE even considered the downgrading or closure of Portlaoise Hospital.
"That's twice in the space of a year that Portlaoise Hospital has saved my life. I had a heart attack on June 1 2019 and was taken care of in the Coronary Care Unit in Portlaoise until being transferred to the Mater Private for a Triple Bypass. Again, the care I received in Portlaoise was outstanding.
"If that hospital ever closes, I don't know what we will do. The nurses, the doctors – all of the staff are incredible. Dr Jay Sharma in particular who could not do anymore for me.
"The nurses and doctors in Portlaoise and St James' too were incredible to me. I will be eternally grateful for everything that they have done for me.
"And my own doctor Michelle Byrne and everyone in the Maryborough Clinic. Dr Byrne wasted no time in sending me forward to hospital when I needed it."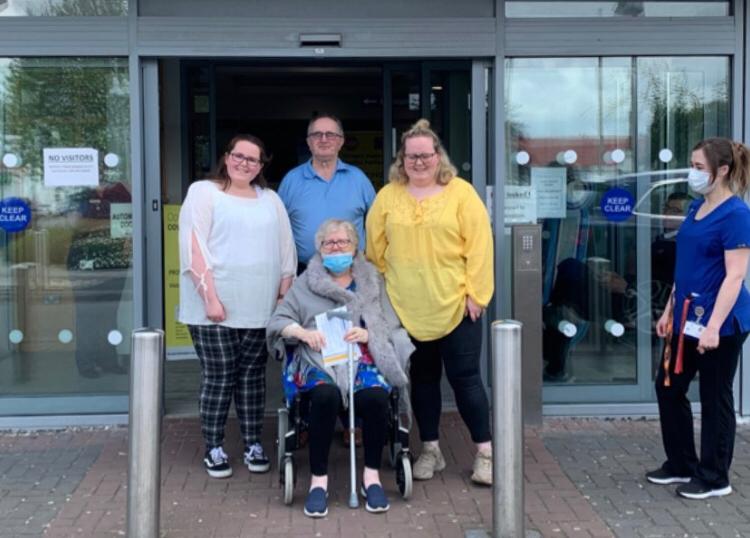 Anne initially felt unwell at the end of March as both she, and husband Jim, had symptoms of Covid-19.
Jim, 14 days after he received a test, would eventually test positive and he battled the virus from home, spending three days in bed, while daughter Emma tested negative.
Anne explained: "It started with Jim having a cough for a few days. I said to him 'I don't like the sound of that cough, you hardly have the Covid' – jokingly.
"When talk of Coronavirus began, I said to them here that if that disease comes to Ireland, I won't be putting my foot outside of the door.
"I told them I am locking the gate so nobody can come in because I couldn't afford to get that after the heart operation last year and Jim couldn't afford to get it because of his heart complaints.
"So I said 'there is nobody coming in and nobody going out' – famous last words. I don't know how we got it. The last time I left the house was the first day Ireland had a case – February 29, the night of the St Colman's NS Lip Sync Battle in the Midlands Park Hotel.
"I had a sore throat initially but that is all I had. So I told Jim to ring the doctor and look for a test and that I would do the same – and when I rang my doctor, Emma began to cough and the doctor heard it and said she would send her for a test too because she reckoned that was very suspect."
But back in March, Ireland was grappling with crippling demand for tests and as the Kavanaghs waited for their tests – Anne's symptoms worsened.
On March 31, Anne and Emma were called for a test. Anne now had a sore throat, a cough and a pain in her back.
After having the test and while waiting for the result, Anne's temperature spiked to 39 degrees and she became breathless.
On April 3, Anne continued to become sicker so daughter Anna brought her to A&E in Portlaoise on the request of Dr Michelle Byrne.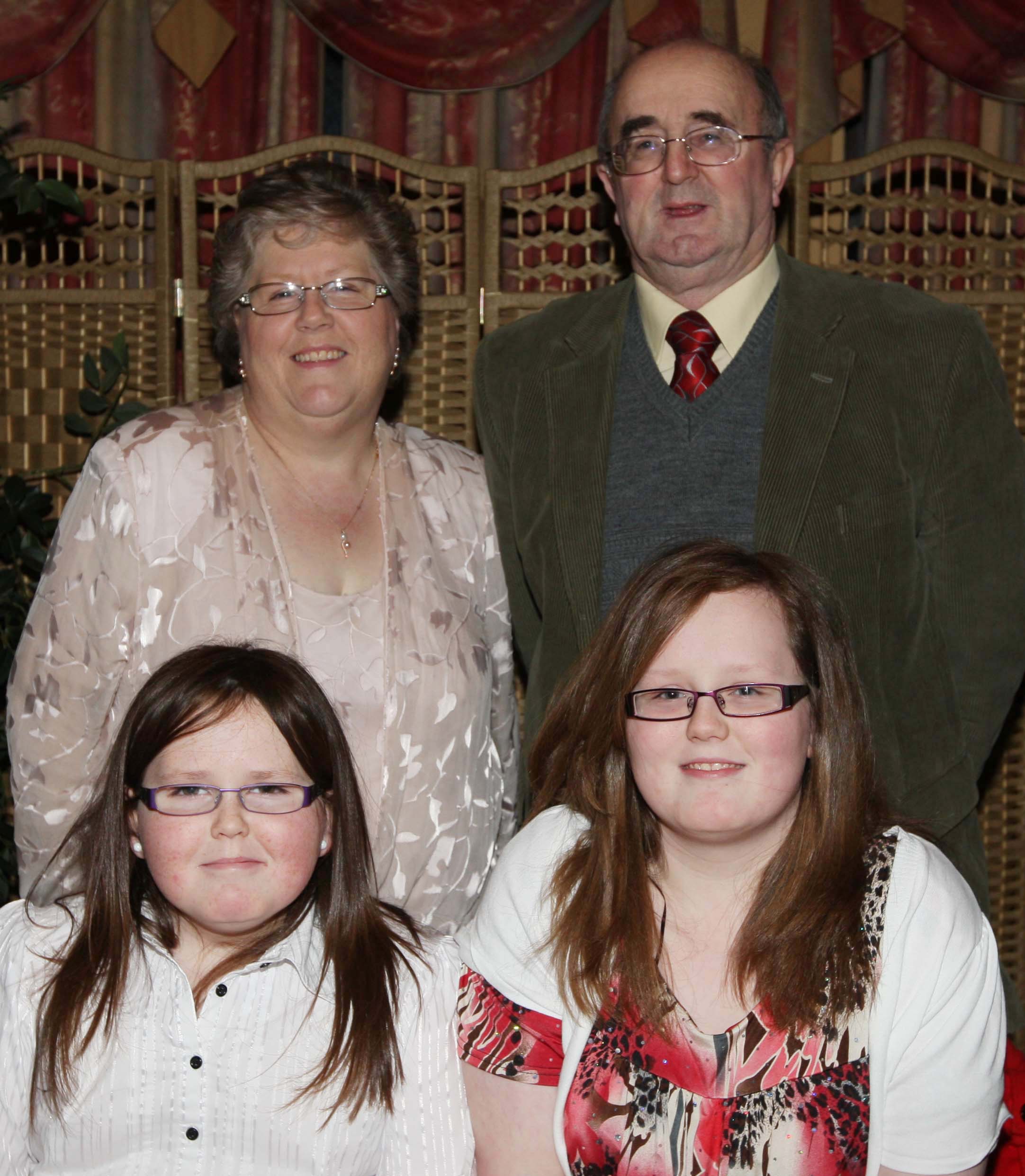 Anne said: "I went in and was examined. They said I had a chest infection and I said to myself 'thank God that it isn't the Covid. They'll give me a few tablets and I'll be on my way'.
"But they did a chest x-ray and they said that I had pneumonia. And the last thing that I really remember then is ringing Anna and telling her to go get my things because they were keeping me in for the night.
"I really don't remember much after that. They put me on a nebuliser and I was in a room for two days before being moved to intensive care on Sunday April 5.
"I got the result of my initial test at that time and it was negative. Emma's was negative while Jim's was positive. But two days later, the hospital did their own test and I was now positive.
"But then things began to deteriorate. I was now on a ventilator as my lungs had started to go and other organs began to come under severe pressure while my heart wasn't functioning properly so my blood pressure wouldn't come up.
"Because my kidneys weren't working, they transferred me to St James' on April 9 for dialysis – but of course I don't remember any of this."
Anne would spend 20 days on a ventilator and 15 days with continuous dialysis while she was in a coma.
She would lie on her stomach for 16 hours each day and then spend the remaining eight hours on her back as the nurses and doctors tried to help her body to fight off the virus.
Eventually, Anne was weaned off the ventilator and she experienced horrific hallucinations as she came down off the medication after waking up on April 26.
Doctors carried out brain scans on Anne as they feared she may have suffered a stroke or a brain hemorrhage while in the coma – such was the level of her confusion after she regained consciousness.
She said: "The first thing that I really remember is a care assistant giving me a yogurt – that was in St James'.
"I had awful nightmares. I was being held captive, hitting people with saucepans, had people trying to do all kinds of awful things, fish eating my flesh – just dreadful things.
"I had to have physiotherapy, speech and language therapy and see psychiatrists as I was diagnosed with ICU delirium – which was the cause of all the nightmares and confusion.
"I remember one of the days of the dialysis and I didn't like that but thankfully my kidneys recovered and as I got stronger, I was allowed to return to Portlaoise Hospital.
"So I had left the house on April 3 to go to Portlaoise Hospital with what I thought was a chest infection and now I was getting to go back there on May 15.
"I was now on a walking aid and Dr Jay Sharma explained to me what had happened, how all my organs had failed and how I had ended up in Dublin – he is a brilliant man.
"I had a problem with my swallow too so Dr Sharma told me when that was sorted and I could manage on a walking stick that I could go home."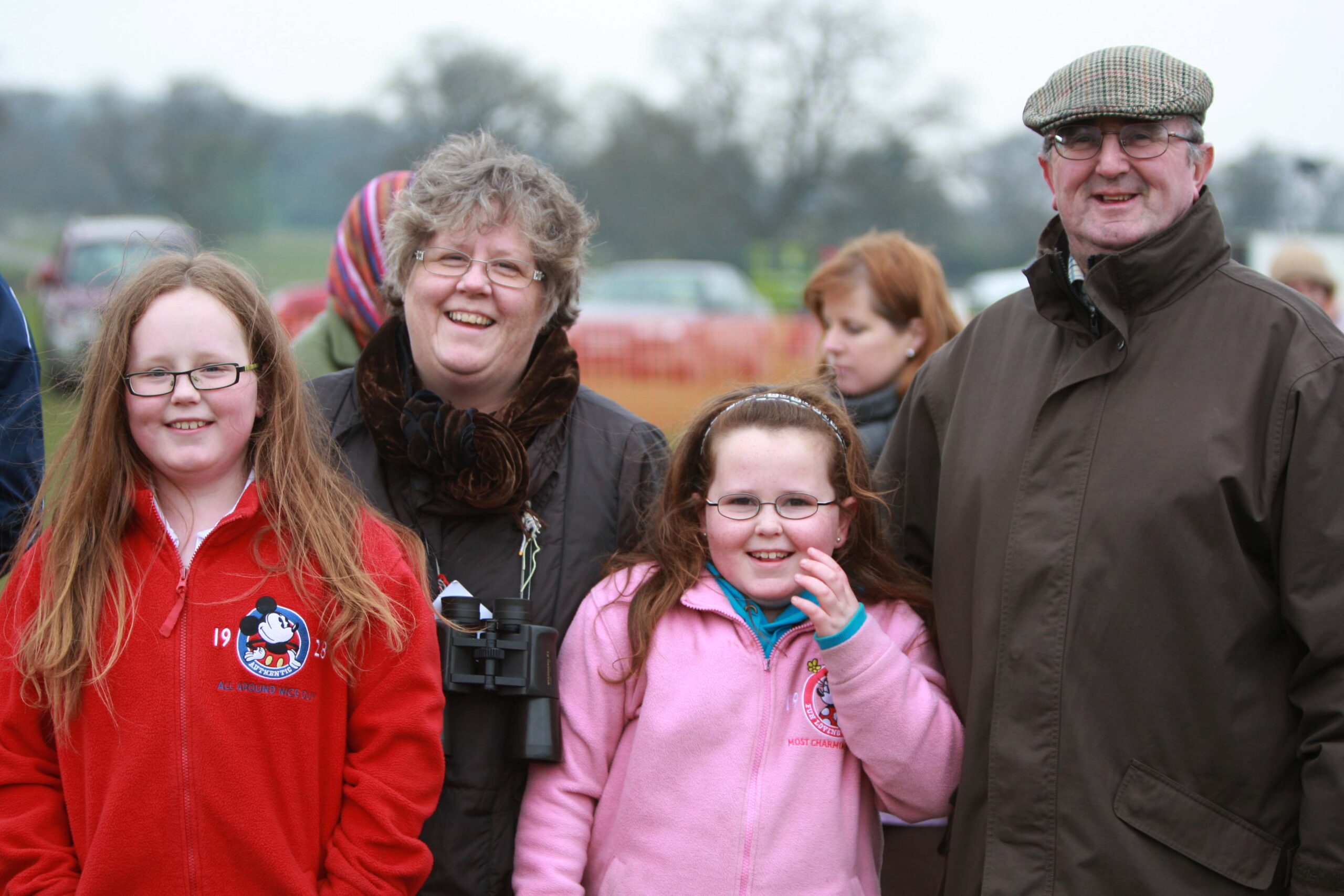 On May 19, Anne was well enough to be let home and she recalled the emotional experience of finally leaving the hospital and coming home.
Anne said: "I was wheeled down the corridor and the doctors and nurses lined it to clap me off. Then, to get down to the door and see the three of them standing there – it was incredible.
"A number of the nurses had said to me that they never thought they would see me back in the hospital when they sent me to Dublin weeks earlier.
"And then when I got back to Stradbally, that was just breathtaking. To see all of the people lining the street – it was unbelievable. People like Marian McMahon who is in hers 80's and she was there in her wheelchair on the side of the road, clapping me home.
"Our friends and neighbours were all so good. Fr Sean Kelly, Fr Ger Breen, Fr Dan Dunne and Fr Sean Maher. People prayed for me so much. I am so lucky to live in a great community and have great friends, neighbours and former work colleagues in the Council.
"And my family, the Kavanaghs and the Booths – they couldn't do more for the girls and Jim. The stories I have heard about things that people did to help them while I was away are incredible.
"I want to thank Ross Molloy and Nathan Harrison who sent me songs. Ross sent me a concert of Fr Liam Lawton that he had and you have no idea what that meant to me.
"Everyone was just so good and you couldn't believe how people rally around when somebody is in trouble. We will never forget all of the incredibly kind gestures.
"So many people brought dinners over here, rang, sent text messages and kept my family going while I was in hospital."
Anne and Jim will be married 24 years in October and, looking back now, husband Jim says that by far the hardest thing about the whole ordeal was being separated from his wife for seven weeks.
Jim said: "By far the toughest thing for us was not being able to see her. Anne was so critically ill and we couldn't see her which was very difficult.
"After about four weeks, we saw her on a phone when she was exceptionally weak and that was very tough. Anna tried really hard to see was there anyway we could see her for even one minute – but it just wasn't possible because it wasn't safe.
"It is a hard thing when people can't see their loved ones in hospital. You take the word of the health professionals, who I couldn't speak highly enough of, but if you can see them yourself – it just reassures you that bit more.
"Anne went into hospital on April 3 and we were expecting her to come home that day – so that was really hard.
"I would have nothing but the height of praise for Portlaoise Hospital and St James' but I hope that we never end up in that position again.
"This virus is still with us and people have to be very careful."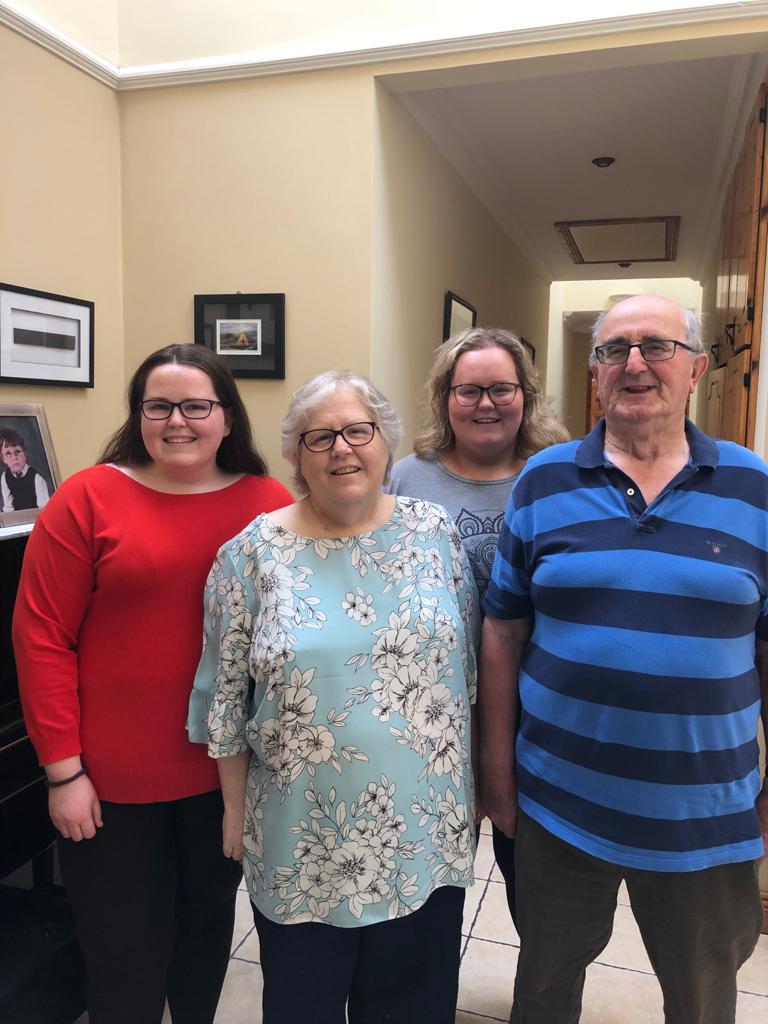 Daughters Emma and Anna were full of praise for the staff in both Portlaoise and St James' Hospital.
They said: "The doctors were brilliant with us. St James' set up a community liaison doctor and she rang us every single day with updates on how mam was getting on.
"Even when mam came out of ICU, she continued to ring us everyday to see how we were getting on and how we were coping.
"We sent cards and letters to mam and the nurses in ICU would read them out and then hold her hand and brush her hair. Everyday, someone would read from Fr Kelly's parish prayer leaflet to her.
"Our GP Dr Michelle Byrne rang regularly and so did Dr Sharma in Portlaoise. If we wanted to know anything – all we had to do was ring up and we would be told. They were incredible."
At home in Garrons, Anne is on the road to recovery and while she has suffered some panic attacks and still has a shortness of breath at times – she says the girls and Jim are brilliant at helping her through those moments.
She has seven weeks of her life to catch up on – plenty of Fair City and Coronation Street to watch.
Like Anne, Ireland is beginning to recover from Coronavirus and the country is scheduled to enter Phase 2 of the Roadmap on Monday June 8.
And she is urging everyone to continue to follow the advice of the government as she hopes that no family has to go through what hers did during her battle.
She said: "Although the number of new cases and deaths has dropped in recent weeks, it does not mean that Coronavirus has gone away.
"I would appeal to everyone to follow the guidelines as outlined by the government to ensure the safety of all citizens.
"I would never again like to see anyone go through the seven weeks of worry and torment that my family and I went through."
If anyone would like to tell their Covid-19 story, get in touch with us via email on news@laoistoday.ie
SEE ALSO – An open letter from LaoisToday: Think local, support local and #LoveLaois as businesses open their doors again
SEE ALSO – Talking Sport: Paul Cahillane on Celtic, Portlaoise, Ireland, Laois and Roy Keane