A new Covid-19 pop-up testing centre opened in Portlaoise on Saturday, where a reported 60 tests were carried out.
The HSE facility is on the grounds of St Fintan's Hospital while similar centres were in operation in Tullamore and Newbridge.  Over 120 tests were carried out in both on Saturday.
Laois, Kildare and Offaly are in their second full day of new restrictions after the counties experienced a huge surge in cases in the past two weeks.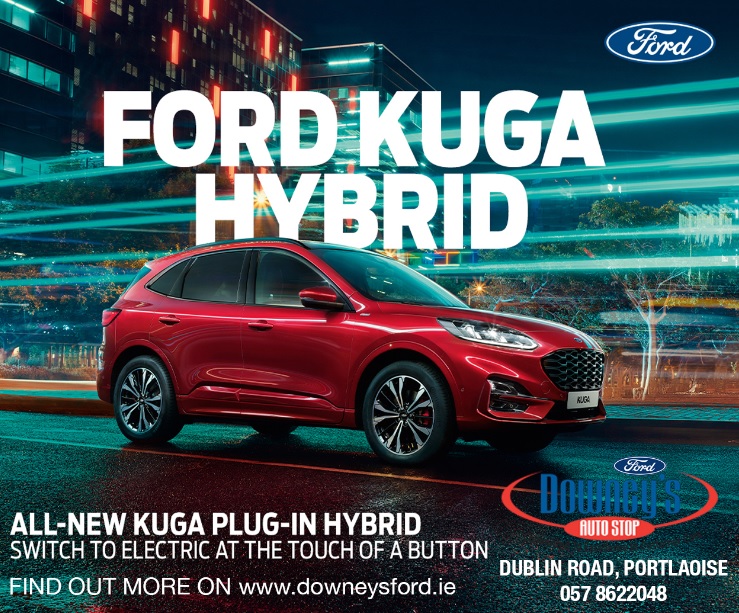 While Minister for Health Stephen Donnelly has said that the measures do not represent a lockdown, numerous business have been forced to close until August 24 while sports and religious events have been cancelled also.
The 174 cases announced in Ireland on Saturday was the highest since May 14.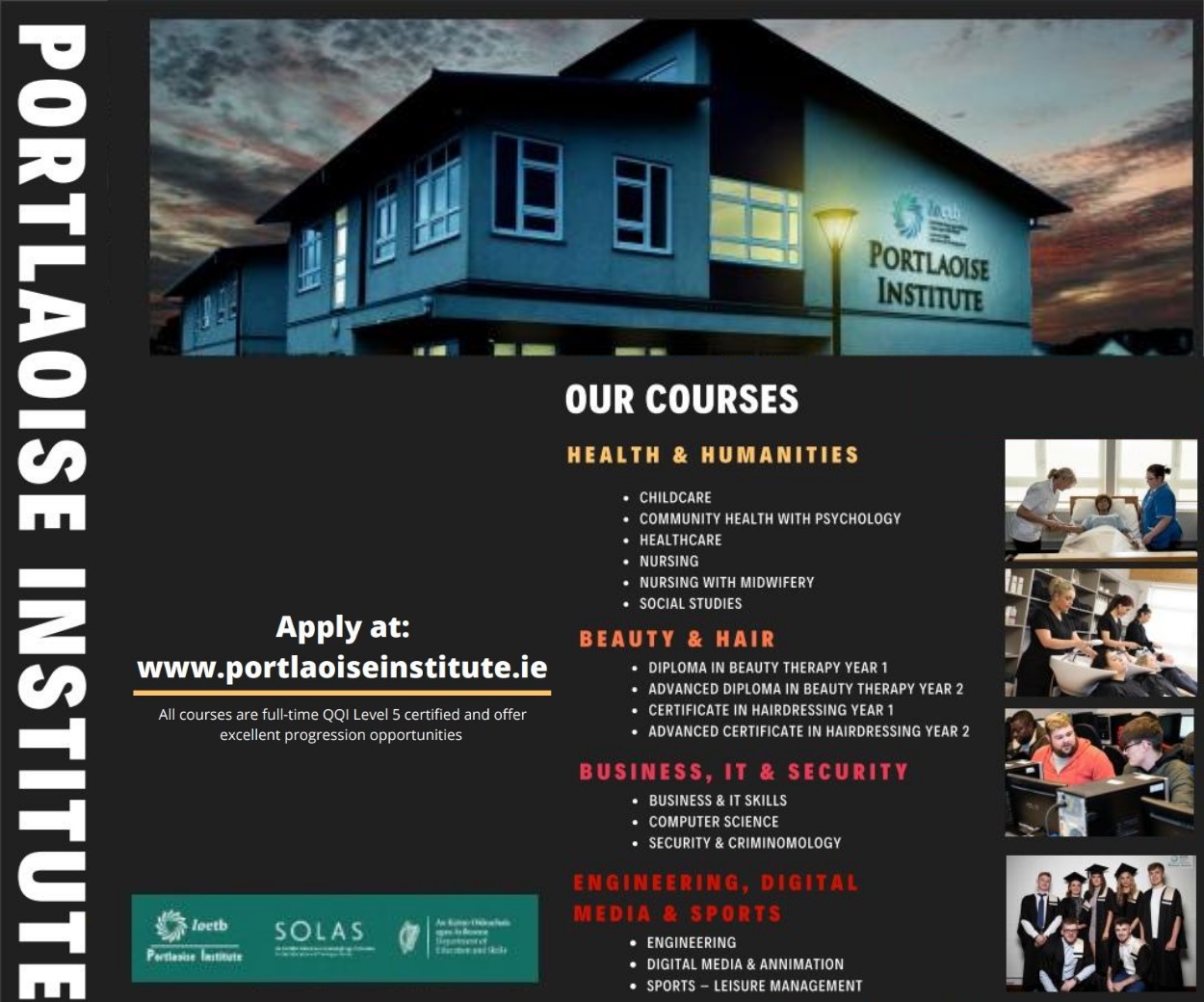 There was only one new case announced in Laois on Saturday, with 110 in Kildare and seven in Offaly – but the 14-day incidence rate that the health authorities use to determine their decision is very high at the moment.
Laois does have the lowest of three counties involved but it is considerably higher than the national rate.
The national incidence rate per 100,000 population over the past 14 days is 16.3 but in Laois it is 69.7, in Offaly it is 89.8 and in Kildare it is 130.3.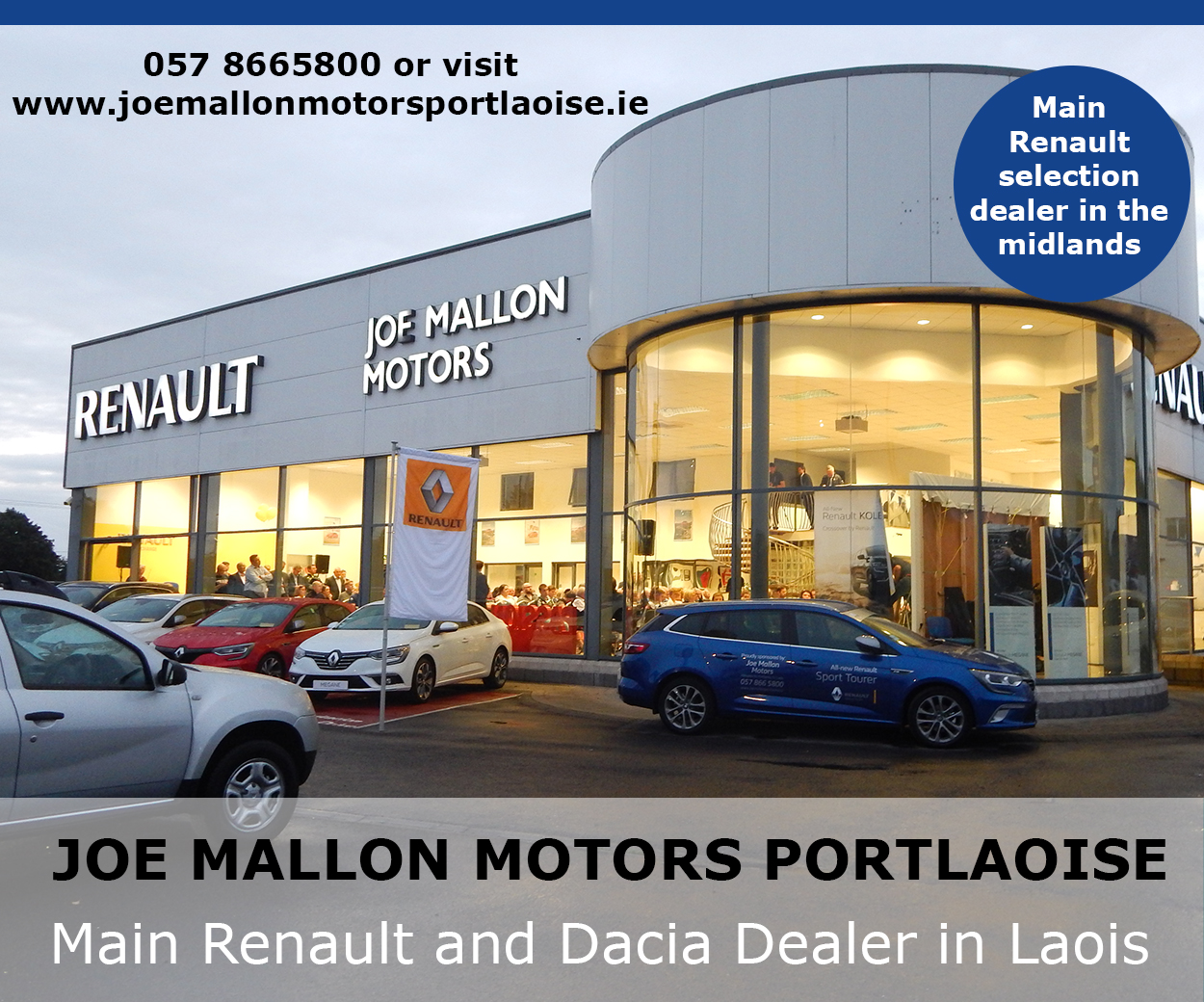 In Dublin at the moment – where almost 50% of the cases have been since the start – the 14-day rate is just 9.59 while in neighbouring counties Carlow, Kilkenny and Tipperary it is just 5.37, 3.03 and 1.25 respectively.
Most of the infections in Laois, Kildare and Offaly have arisen due to clusters associated with meat plants and direct provision centres for asylum seekers. O'Brien Fine Foods in Timahoe in Kildare, halted its meat-processing operation, with the exception of a handful of warehouse staff, after more than 80 of its 240 workers tested positive.
Another meat factory in Naas was also confirmed as the site of a cluster and shut its operation after more than 30 staff members tested positive.
"It's very possible there will be many different phases of what we have yet to do," Minister for Finance Paschal Donohoe said earlier this week.
"It's possible as we make further choices to protect our public health that we'll have to look at other phases now in 2020 and in 2021."
Meanwhile, according to the Sunday Times, Minister Donnelly is studying a written submission made by the HSE outlining different methods of on-the-spot testing for Covid-19 at Irish air and sea ports.
The submission states that, once a political decision is made to commence testing, it can be implemented almost immediately. The health minister has said he is considering "random testing" at airports.
The Sunday Independent, meanwhile, is reporting that some countries are to be added to a travel red list which would ban all non-essential travel. 
According to a report in today's paper, the Government is set to ban all non-essential travel from countries with high rates of Covid-19, including the US and Brazil.
New proposals being drafted by the Department of Health would see a ban on tourists arriving into Ireland from countries that are disease hotspots, by placing them on a new travel red list.
SEE ALSO – Laois hotel manager expresses frustration at lockdown measures
SEE ALSO – 'We want answers' – as Minister for Health and Chief Medical Officer invited to Laois for emergency council meeting