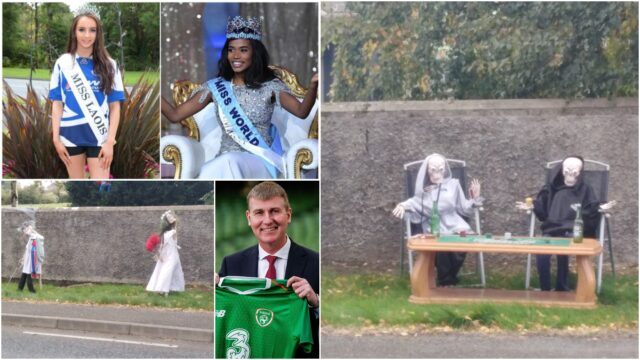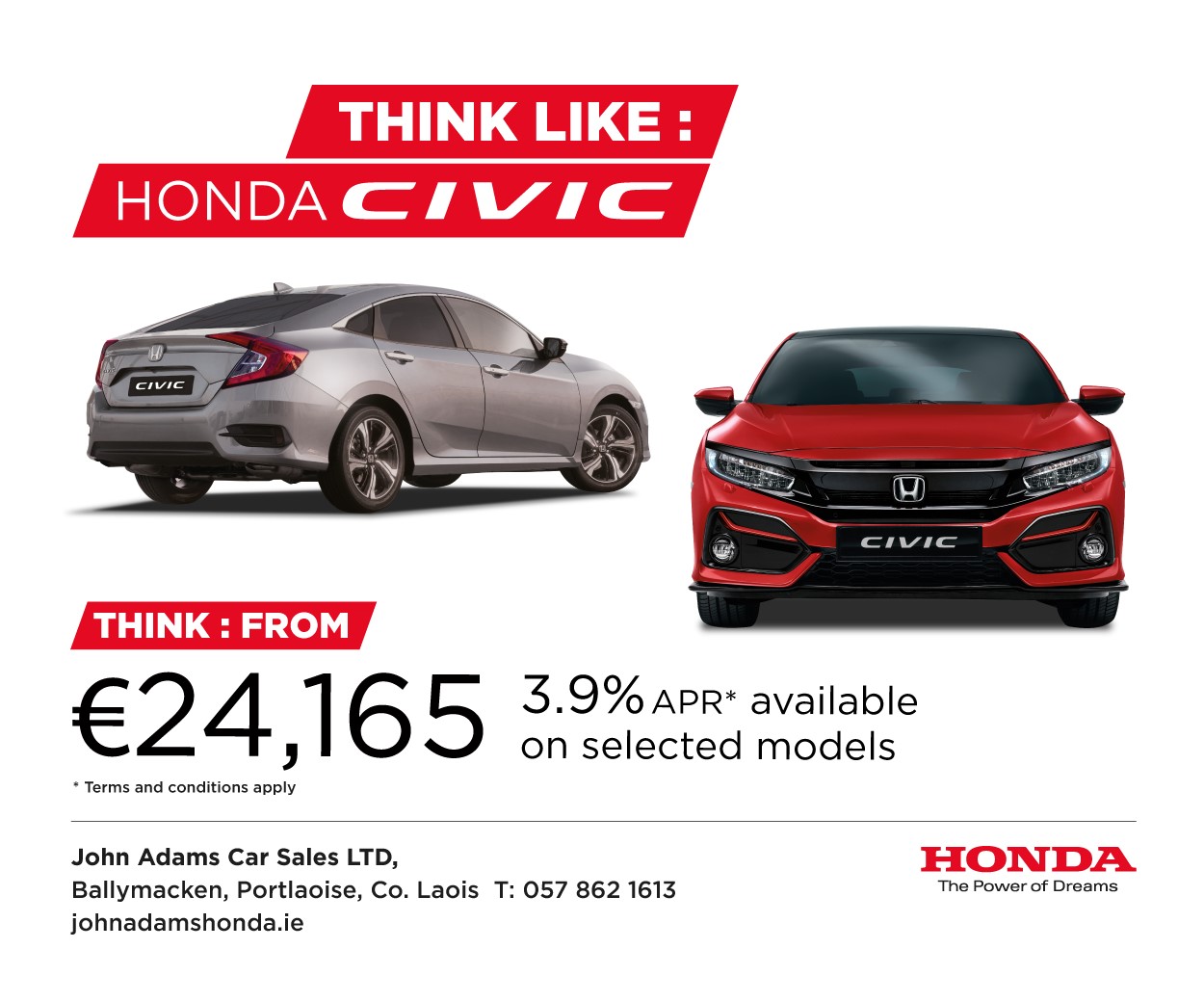 Yet again it's been another busy week, from beauty pageants to Irish football fans here's my quick look back on the last seven days.
Rubbish Talk
A major bugbear of mine (along with people who don't acknowledge you when you let them out in traffic!) has always been people who throw their rubbish out in public places.
I just never understood the mentality of people who do this and I would love to see more fines imposed and people caught for crapping up our towns and villages.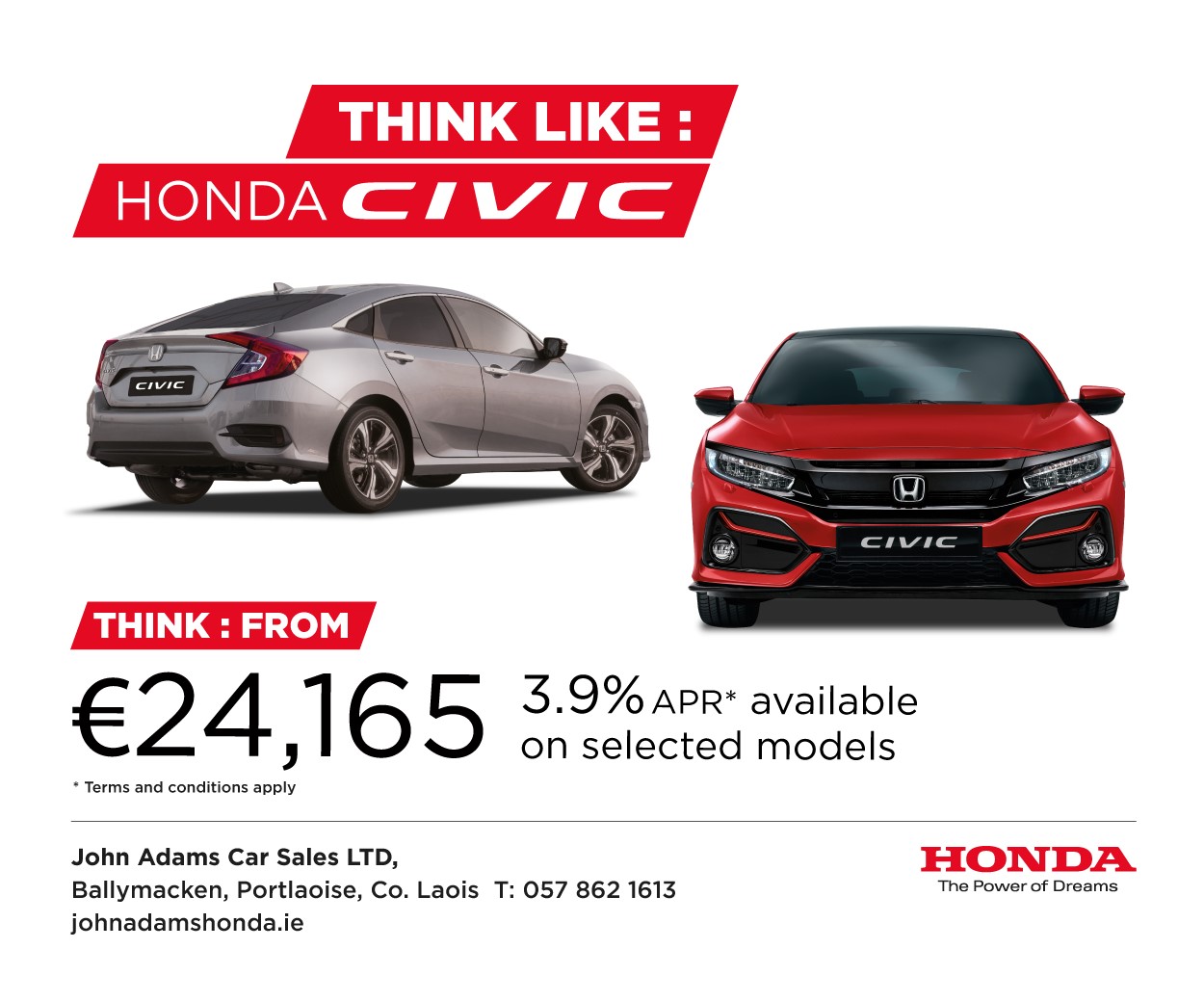 So as a member of my own Tidy Towns in Mountmellick, I was delighted to see Portlaoise fair so well in the latest anti rubbish survey from the IBAL (Irish Business Against Litter).
Keeping our county town clean and tidy is imperative for attracting tourism and leaving those people who (when they can again) come to visit with a good, positive impression.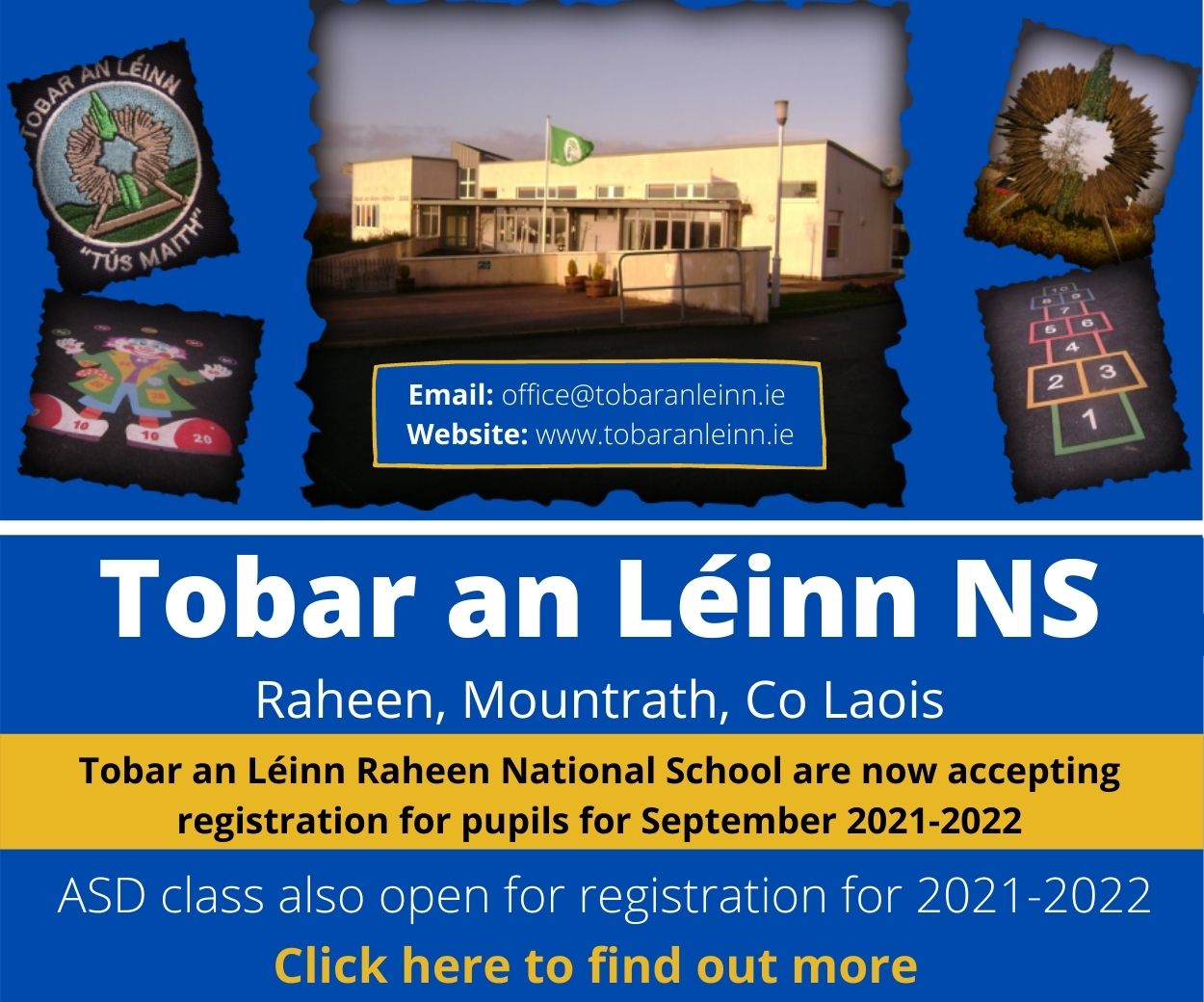 Securing fourth place is a really good effort from "The Town's" anti-litter groups but to quote an old Fianna Fail election campaign slogan long since put on the rubbish heap 'A lot done more to do'.
So keep up the great work in keeping our county looking fab!
The Village of the damned … funny
There I was heading for my weekly preamble in Glenbarrow and passing through Rosenallis from Mountmellick when to my shock, I came across the most terrifying, spine chilling of sights!!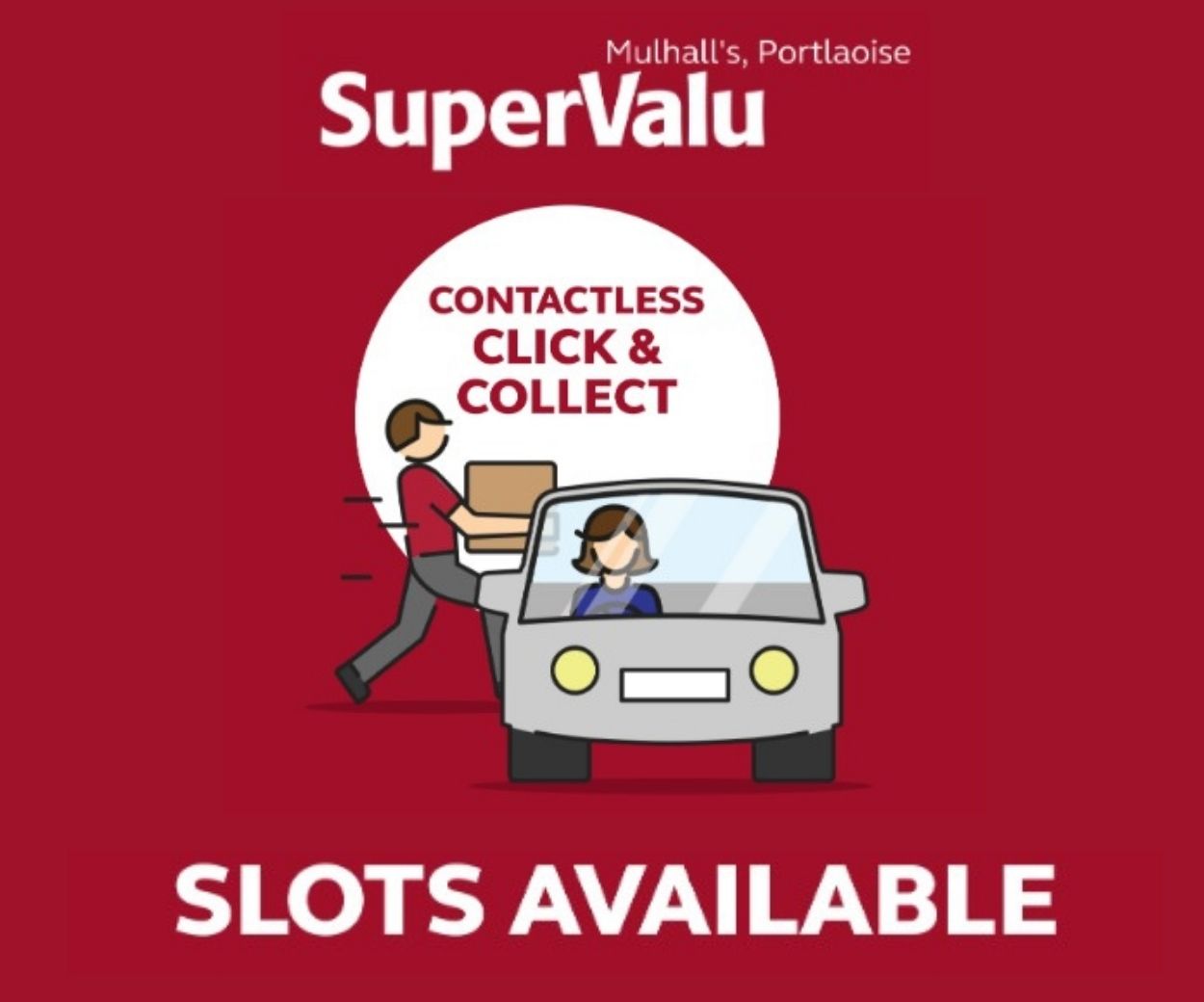 No, it wasn't someone coming out of Shelly's after a few too many but a superbly spooky Halloween display outside of a local's house in the middle of the village.
My amateur and drive-by rushed photography doesn't do this spooky scene justice but it appears to be some kind of other worldly wedding celebration.
And to be fair to these ghostly apparitions, they're adhering to the limit on numbers and social distance measures brought in as part of Level 3 plus!
Great work from those involved! If ever we needed a bit of creativity to cheer us up it's now and the scene is a reminder of the importance of raising a smile and laugh.
It may not be a vaccine but it is the best medicine!
No missing Miss Laois
As we all know there is a huge election on the horizon,  which, even though you might not think it, it can have huge ramifications for us here in Ireland.
To clarify I'm not talking about the US elections but rather the far more important issue of Miss Laois!
Applications are now open for those who want to take the crown of the loveliest of Laois girls with the winner going on to represent the O'Moores at the Miss Ireland competition where the outright winner will get to represent Ireland at Miss World, so no pressure then!
Moving with the times, not something all pageants have been accused of in the past, this year will be a virtual competition with the winner taking over from last year's winner Clonaslee's Michelle Murphy who did a sterling job.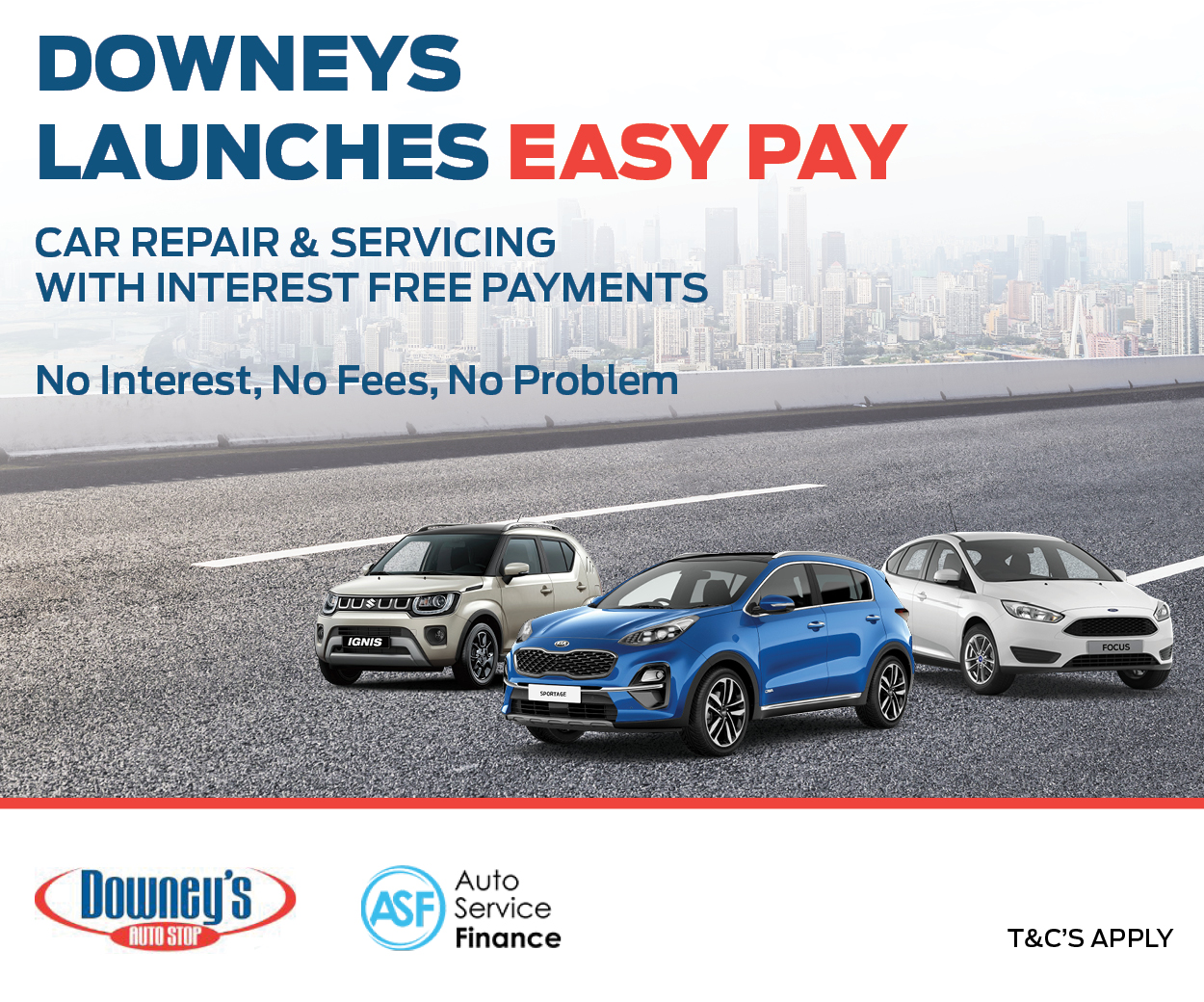 Just a note: if any of the voting committee are reading this and are short a judge, just a heads up to me.
Unlike jury duty, I'm happy to help out and offer my services in this particular court of public opinion.
Rose-tinted glasses of Ireland soccer supporters
"They Couldn't Score In A W****house" was just one of the triad of negative comments I saw following Ireland's loss against Finland the other night along with several "Kenny Out" tweets from a number of twats.
Have I been asleep for the last three decades?? You would think Irish fans were used to free flowing, high scoring football and that the present situation is radically different to years gone by. Reality check – it isn't!
There are real signs of positivity so far under Stephen Kenny's reign and I'm not talking about the mess up of the travel arrangements.
We appear to be actually trying to pass the ball about a bit for a start, a notion that up to recently was hard to comprehend!
For the first time in a long time I've actually looked forward to watching our games and when we can I will be heading to the Aviva to support our new brand of football and footballers in person (hopefully sometime before 2030!)
Admittedly, the wins haven't come just yet but I believe they will.
People always hark back to the days of Jack Charlton where we did get results but we seem to forget that some of the football we played back then was beyond dreadful!
If you don't believe me, watch Ireland V Egypt from Italia 90 – the full 90 minutes was just awful!
No wonder there was an unexpected baby boom around the time, or nine months after. Anything to avoid actually watching some of the games from that era!
So let's give Stephen Kenny the time to develop his new-look Boys in Green as opposed to calling for his head less than the proverbial wet week he's been in the job.
Until next time, stay safe, wash the hands, keep your distance and have a great week!!
---
You can catch Brian Moss on Midlands 103's The Late Shift on Monday, Tuesday and Wednesday nights from 10pm to 12 midnight and Saturdays on The Saturday Beat from 5pm to 9pm. 
SEE ALSO – Laois man set to feature in new three-part BBC TV series