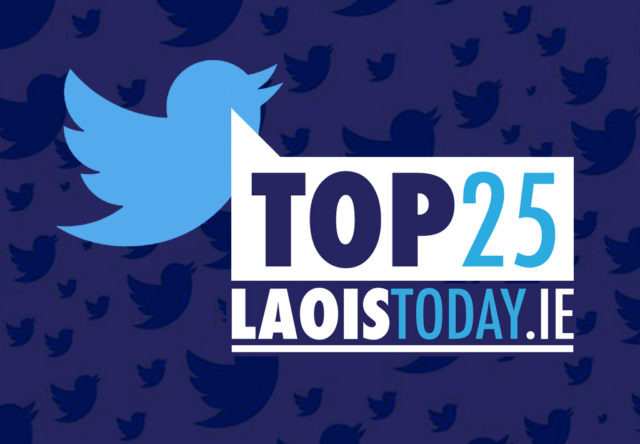 In the early days of LaoisToday back in 2017, we picked out Laois's Top 25 tweeters.
A year later, in the spring of 2018, we updated it. 
We've meant to do it numerous times since but it went beyond us in 2019 and then the pandemic hit in 2020.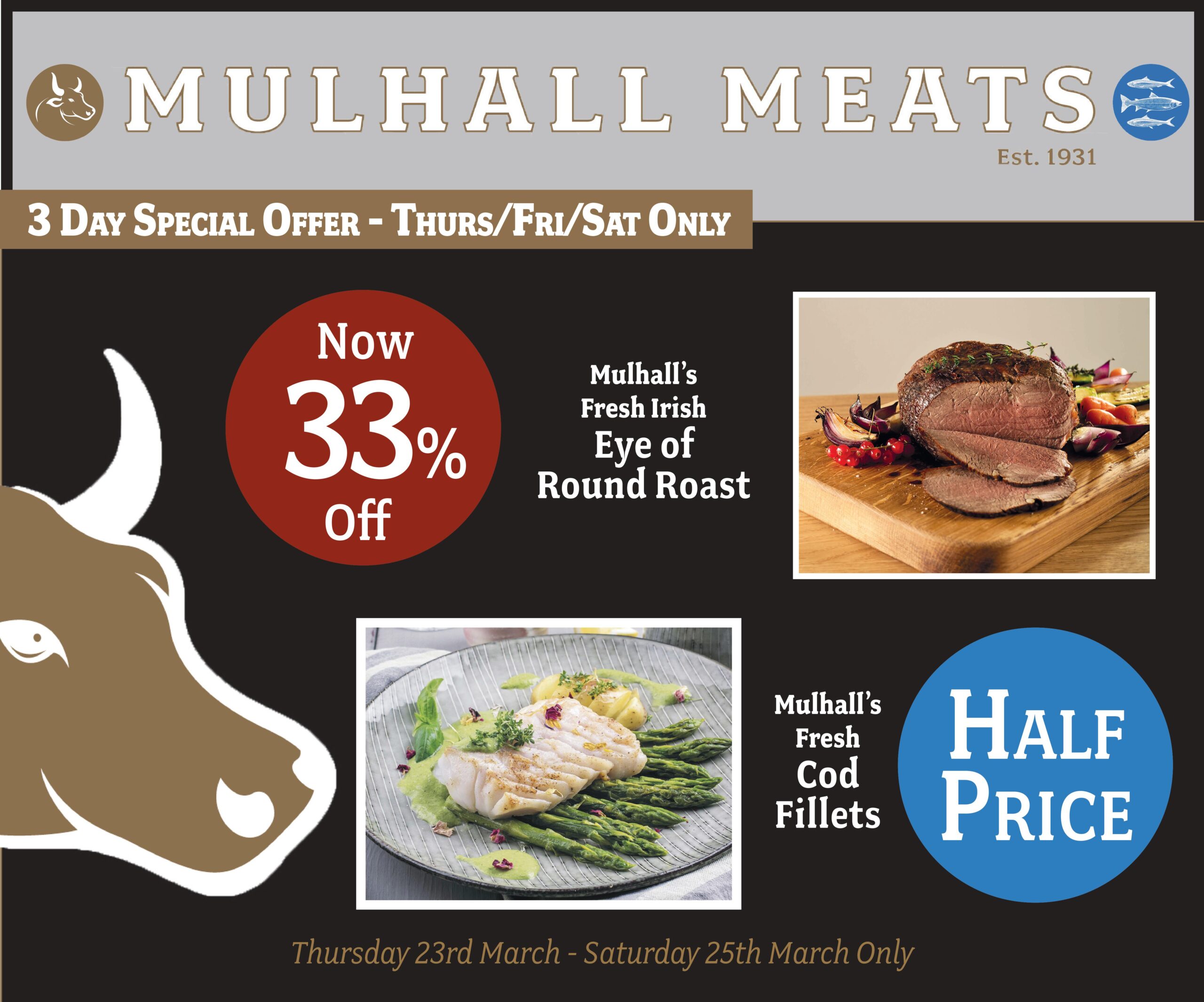 It is, as all these things are, quite a subjective list but there is a hierarchy in place and we stand over our selections at this time.
The criteria doesn't depend on how often you tweet, or how many followers you have. Rather it's your ability to entertain, inform and engage.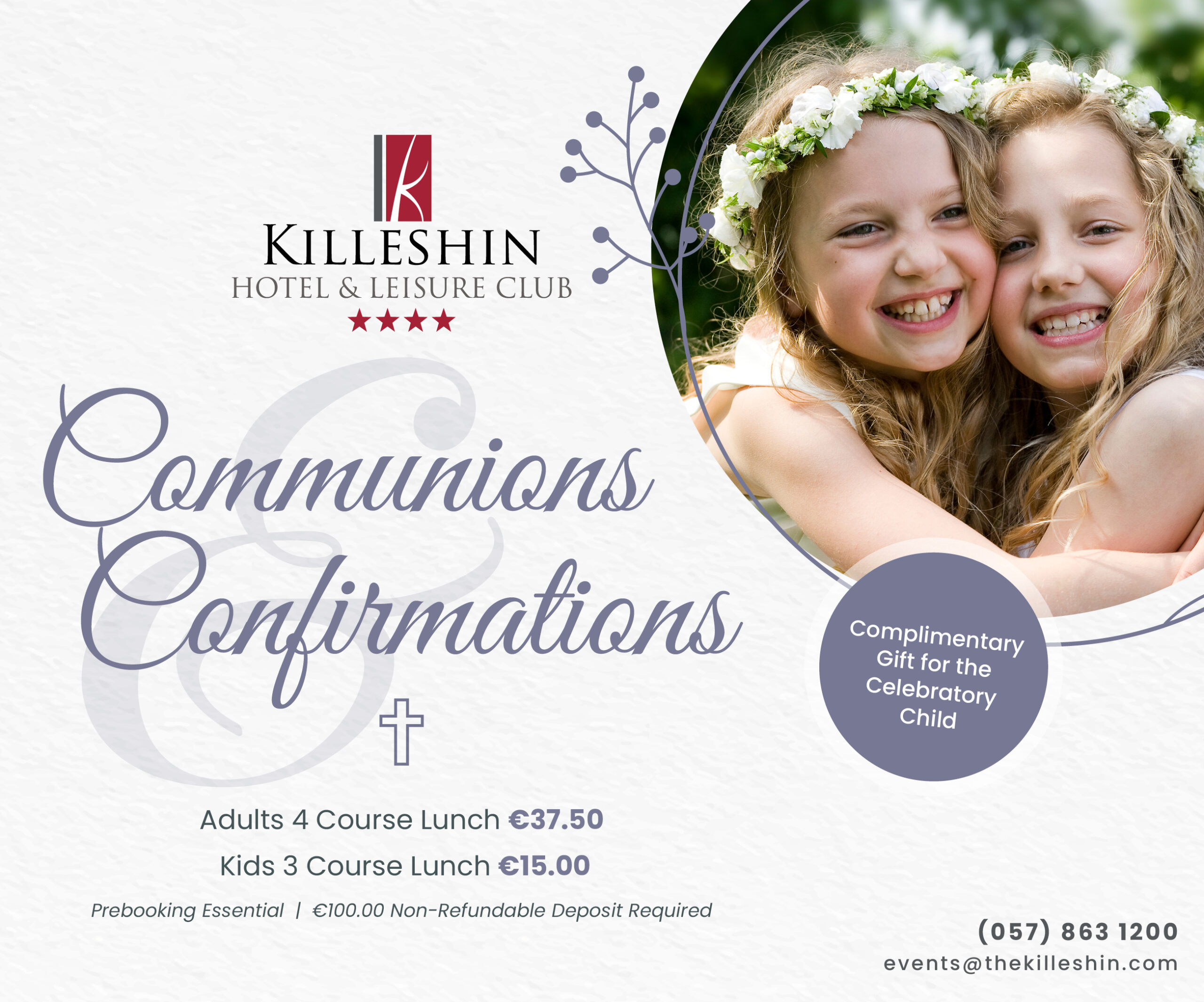 After much deliberation and plenty of chopping and changing we're happy with what we've settled on.
25 – Clíodhna Nic Gearailt
Do we really need to know the cases every day?????

— Clíodhna Nic Gearailt (@cliodhna_nic) January 11, 2021
The young Portlaoise woman has plenty of good-humoured takes, many of which really hit a chord with her audience.
---
24 – Fr Paddy Byrne
Bridges, are always stronger than walls. For all who begin again, in the #unitedstates I pray reconciliation, hope and prosperity. pic.twitter.com/RhjrREhj5a

— fr Paddy (@frpaddybyrne) January 20, 2021
We're big fans of Fr Paddy Byrne here in LaoisToday and his weekly column is often a well-considered, thought-provoking piece. And he is similar on Twitter as one of the Catholic church's most active social media users. Well worth a follow.
---
23 – Laois GAA Bible
Tomorrow's game will mark the first time in 61 years that Laois hurlers have started a second championship match in a row without any players from either Camross or Portlaoise

It will also be the 1st time that we have played a SHC game a non-Leinster county at a Kilkenny venue

— Laois GAA Bible (@BibleGaa) November 6, 2020
Did you ever wonder, how often the Laois footballers have been ahead of Wexford in the O'Byrne Cup? Or what has been the third highest scoring second half involving the Laois hurlers? The Laois GAA Bible account will inform you and as the full stats of Laois's main county teams emerge, no doubt Eoin Culliton, the Mountmellick man behind this account, will have many brilliant gems of info to share.
---
22 – Louise Troy 
Very messy situation again – Foley's inexperience is blatantly obvious.

I am genuinely worried at the path of uncertainty the Government is craving for the country right now.

The ship is not steady. https://t.co/6bfZmX3gO6

— Louise (@LouTroy81) January 7, 2021
The Heath native shot to social media fame with her tweet in relation to the Portlaoise cycle lane that more resembled an obstacle course. A barrister by trade, she comments on a wide range of issues – from legal to political, social to sporting. A new entry but a very worthy one.
---
21 – Gary Walsh
Fuck off ever team does this https://t.co/M61IqFgyrO

— Gary Walsh ? (@GaryWalshLaois) December 20, 2020
The Ballylinan man and Laois footballer has been a marked man on Twitter ever since an infamous tweet in the spring of 2018. The mantra of 'once bitten, twice shy' has probably toned down some of his social media commentary but he's still able to excellently capture the mood of a certain audience from time to time.
---
20 – Aedin Dunne
Will someone tell Bill Clinton to cover his nose with his mask, thank you #InaugurationDay

— Aedín N. Ní Dhuinn (@_Aedin) January 20, 2021
A strong sports tweeter, Aedin is guaranteed to have numerous witty takes on a wide range of topics – from US politics to Irish nurses and her love of all things Portlaoise.
---
19 – Brian Moss
Some home learning for students

If Train A leaves the station with Norma at 9am and Train B leaves with the ASTI Union reps on board at 9:15 am… how long before theres a massive balls up again?? #NormaFoley

— Brian Moss (@BriaJ82) January 8, 2021
The Midlands 103 man and a friend of LaoisToday is another active entertaining Tweeter and though some of his jokes are, eh, questionable, he'll definitely give you a good laugh on a regular basis.
---
18 – Megan Shiel
#COYS pic.twitter.com/43hyNjUSfx

— Meg➰ (@MeganShiel1) January 13, 2021
We may just have found Laois's only soccer mad Tottenham Hotspur supporter.
Raheen's Megan Shiel is up next on our list. A huge Spurs supporter, she can be found watching and Tweeting about any Premier League game – with her takes on events usually pretty on the money.
---
17 – Shane Keegan
I know plenty of people won't like to admit it but Brendan Rodgers is a top class manager.

In his last 10 seasons as a manager he has had one below par season and 9 excellent ones.

There's not too many managers worldwide that can claim a record like that.

— Shane Keegan (@ShaneKeegan81) January 16, 2021
Is there anything this lad can't do? Full-time coach with Dundalk FC, Rathdowney-Errill hurling manager, podcast host. His views on Twitter make him a must-follow too.
---
16 – John Whelan
— Vanhalla (@Vanhalla1) January 14, 2021
Our man John Whelan has a number of Twitter profiles with his own personal one the most active but his Vanhalla travel blog and accompanying Twitter account is well worth following for wit, wisdom and insights on a wide range of travel spots, particularly for those that have – or are thinking of getting – a camper van.
---
15 – Sarah Cullen
Like many people I set myself a reading goal every year and I'm sure like many people I never reach it so this year I'm going to use Twitter to hold myself accountable and tweet as I read: my goal is 50 books ?

— Sarah Cullen (@Seylaviee) January 6, 2021
A digital marketing executive with Laois company VIMAR, Sarah is one of one the Twitter originals – joining the platform 11 years ago.
Her tweets are wide ranging and her current series on trying to read 50 books in one year is worth keeping an eye on.
---
14 – Bruce Thompson
Is this the best country to milk cows in or what?? pic.twitter.com/I5w4jTg2rR

— Bruce Thompson (@Friesian_man) October 17, 2020
There's a considerable number of entertaining farm related Twitter accounts in Laois with Bruce Thompson's dairy observations and his dung beetle project on his Ballyfin farm making for very interesting content.
---
13 – Rachel Eustace
that guy in the smoking area aka every guy ive dated in the last year pic.twitter.com/sgH6kabVPr

— rachel (@racheleustace) May 7, 2019
Up next on our list is Rachel Eustace who has amassed more than 7,000 followers.
She describes herself as a Grey's Anatomy loving, content creating, English graduate – and you can be guaranteed a laugh, or indeed a serious tweet too, if you follow her.
---
12 – Pat O'Connell
Jaysus, an oul O'Byrne Cup game today against Wicklow in the Mill Field would be nice. Who'd have thought you'd missing nearly dying of the cold and whinging about some lad who was trying his best except he was colder than you. #GAA #Laois

— Pat O'Connell (@patoc37) January 17, 2021
Inter-county umpire, Courtwood man, parkrun enthusiast and another entertaining tweeter who bizarrely even managed to get himself blocked by Laois GAA.
---
11 – Francie Gorman
We'll never again take for granted the things we really important in life due to #COVID19 care for the vulnerable,school for our kids,getting out and about and meeting people,we need to get this #VaccineStrategy right.

— Francie Gorman (@francie_gorman) January 4, 2021
Quickly rising up the ranks of the IFA, Francie Gorman's Twitter account is a mixture of tweets from his farm in Ballinakill, his sporting opinions and some really good perils of wisdom.
---
10 – Sheelagh Coyle
But what puzzles me is that @Buseireann bus comes through Laois twice daily going to Athlone from Waterford & back. Who is on that bus? Where are they going more than #5kmfromhome ? Other buses too. #StayAtHome https://t.co/DXPTfasJD1

— Sheelagh Coyle (@coylesme) January 24, 2021
Sheelagh Coyle's profile tells of her wide and varied interests: "Westmeath woman in Laois, retired teacher, mother/grandmother, cancer survivor, writer, reader, amateur actor, @The_Rock_GAA supporter."
And her tweets live up to the profile. A rock of sense in a Twitter world where a voice of reason is needed every so often.
---
9 – Adrian Kavanagh
Joe Biden inauguration today
Won presidential election by 306-232 Electoral College vote margin (with 4.5%/7,058,909 popular vote margin)
Worth remembering, however: if only 21,459 Biden voters opted for Trump instead in Georgia, Arizona & Wisconsin, Trump would have 4 more years

— Adrian Kavanagh (@AdrianKavanagh) January 20, 2021
We've long been an avid follower of Adrian Kavanagh's Twitter account. The Raheen man, who is a lecturer in NUI Maynooth and a regular contributor to various national media, is an absolute experts on all sorts of political elections. Produces some gems on Twitter.
---
8 – Peter Farrell
Rang my GP for a Covid-19 test on Tuesday afternoon, was tested yesterday morning and got a (thankfully) negative result before lunchtime today. Not bad for a system that has completed over 170,000 tests in the last seven days.

— Peter Farrell (@PeterFarr_) January 7, 2021
St Joseph's GAA man and RTE reporter, he's another who'll comment on everything from politics, to Covid stats to Junior C football. Something for everyone there!
---
7 – Siun Lennon
Yesterday was a bittersweet day marking the end of my time at @QUBelfast.

Thanks to everyone who supported me over the course of the Masters, particularly regarding my dissertation: "Let the People Sing? Legislative measures for tackling sectarianism at Celtic v Rangers games" pic.twitter.com/evjbT96NBC

— Siún Lennon (@SiunLennon) September 30, 2020
Irish Independent Audience Editor Siun Lennon brings some national appeal to our list.
Her takes on events in life are usually humours and as PRO of Rosenallis GAA too, she's often known to chime in with a quick quip on any sporting event.
---
6 – Paul Hyland
"Betty" still getting things done She May be old but damn reliable #oldschool pic.twitter.com/UjzmMQHGHz

— Paul Hyland ? (@Hylo67) November 28, 2020
Another great Laois Twitter account mostly dedicated to the workings of his dairy farm in Clough. A self-styled Ag Science teacher, his good-humoured takes on home schooling make for some great entertainment.
---
5 – Brian Flannery
Just got first dose Moderna vaccine in Portlaoise. Really impressed with how the system worked,very thorough and efficient.Everyone very friendly and a giddy excitement in the air as well. Challenges still but first optimism felt for year ahead in a while @HSELive @AmbulanceNAS

— Brian Flannery (@FlangeFlanders) January 16, 2021
A Mayo man but Laois by marriage and a trainee GP that can comment on anything from rugby matches to the Covid vaccine programme and is more than able to hold his own while calling out some of Twitter's more toxic elements. Can be entertaining as well as serious. A great addition to the Laois Twitter space.
---
4 – Rory McEvoy
Here it is folks, ALL 93 songs from both seasons of the fab #DerryGirls. This was most definitely the soundtrack of my teenage years. @LisaMMcGee https://t.co/XNe4MTNoAT pic.twitter.com/qmMkhiflln

— rorymcevoy (@rorymcevoy) April 9, 2019
Founder of Quiz Wizards, Rory McEvoy grabs the second spot in our top five.
Prior to Covid, his life saw him move frequently between Manhattan and Laois as his company went from strength to strength. Always a positive voice on Twitter, Rory is worth a follow because there are not too many positive people out there anymore.
---
3 – Colm Parkinson
Question – Considering how ruthless Brian Cody was with Shefflin and Tommy Walsh, after all they won, if he was county baord chairman now, do you think he would have given Brian Cody another year?

— Colm Parkinson (@Woolberto) January 14, 2021
No list of Laois Twitter accounts would be complete without former Laois footballer and media personality Colm 'Woolly' Parkinson. While his takes on the Coronavirus restrictions can be tiresome, he continues to be incredibly witty, completely free of political correctness, never far from controversy and host of arguably the best GAA show in the country.
---
2 – Gearoidin McEvoy
Is there a specific patron saint of delayed post? I don't want to bother yer man Anthony because sitting in a sorting office for months is not the same as being lost

— Gearóidín McEvoy (@GaRoDean) January 20, 2021
Consistently producing good Twitter content on a wide variety of topics, the Timahoe woman has zero tolerance for bullshit, has turned her hand to designing face masks and also contributes to an Irish language podcast.
---
1 – Mary Phelan 
Woke up at 3.30 this morning to find a fox in our house!! He took refuge behind our fruit bowl in the kitchen! We think he came in when I took out the rubbish on Sunday night meaning he was in hiding here all day yest & we were none the wiser! We named him Freddie! #FreddietheFox pic.twitter.com/xUUznDaXjS

— Mary Phelan (@MaryPhelanMP) October 6, 2020
A Camross woman marooned in London, Mary Phelan is at number one on our list.
She went viral back in October when 'Freddie the Fox' broke into her house and landed in her fruit bowl – leading to an appearance on ITV News.
SEE ALSO – Birthday Joy: Three life-long Laois neighbours celebrate turning 90