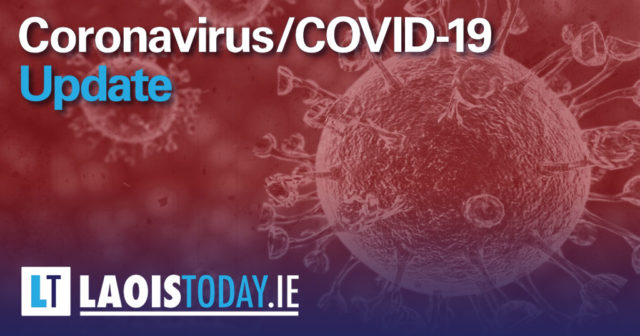 There has been one further Coronavirus-related death and 679 new cases according to the figures released by the health authorities this evening.
Of today's new cases, 13 of them are in Laois which means the county's 14-day incidence rate moves to 297.5 from 307 yesterday.
The 14-day rate in Laois has stayed around the 300 mark right throughout the month of February, dropping under the 300, to 277.5, on February 3 for the first time since December 31 but its lowest was on February 14 when it went to 273.9.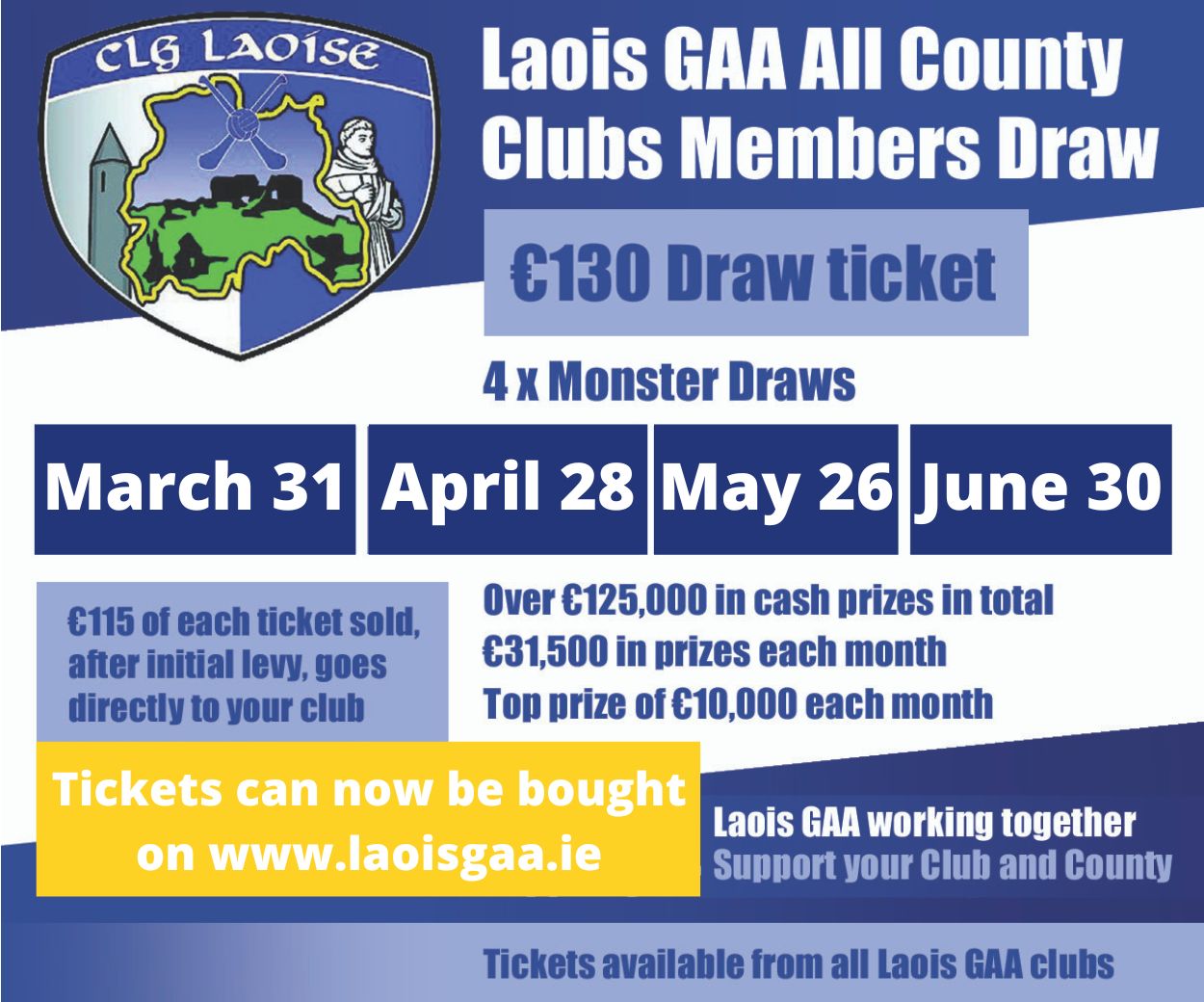 Laois has the fifth highest rate per 100,000 people, behind only Monaghan, Galway, Dublin and Offaly, which is the highest in the country at 431. The national rate is 243.
The Laois case numbers peaked at just over 1,000 on January 14 meaning they have fallen considerably since then but still have some way to go. On December 1 it was 55.49 while the lowest it has ever been was from July 4-18 last year when Laois's case rate was zero.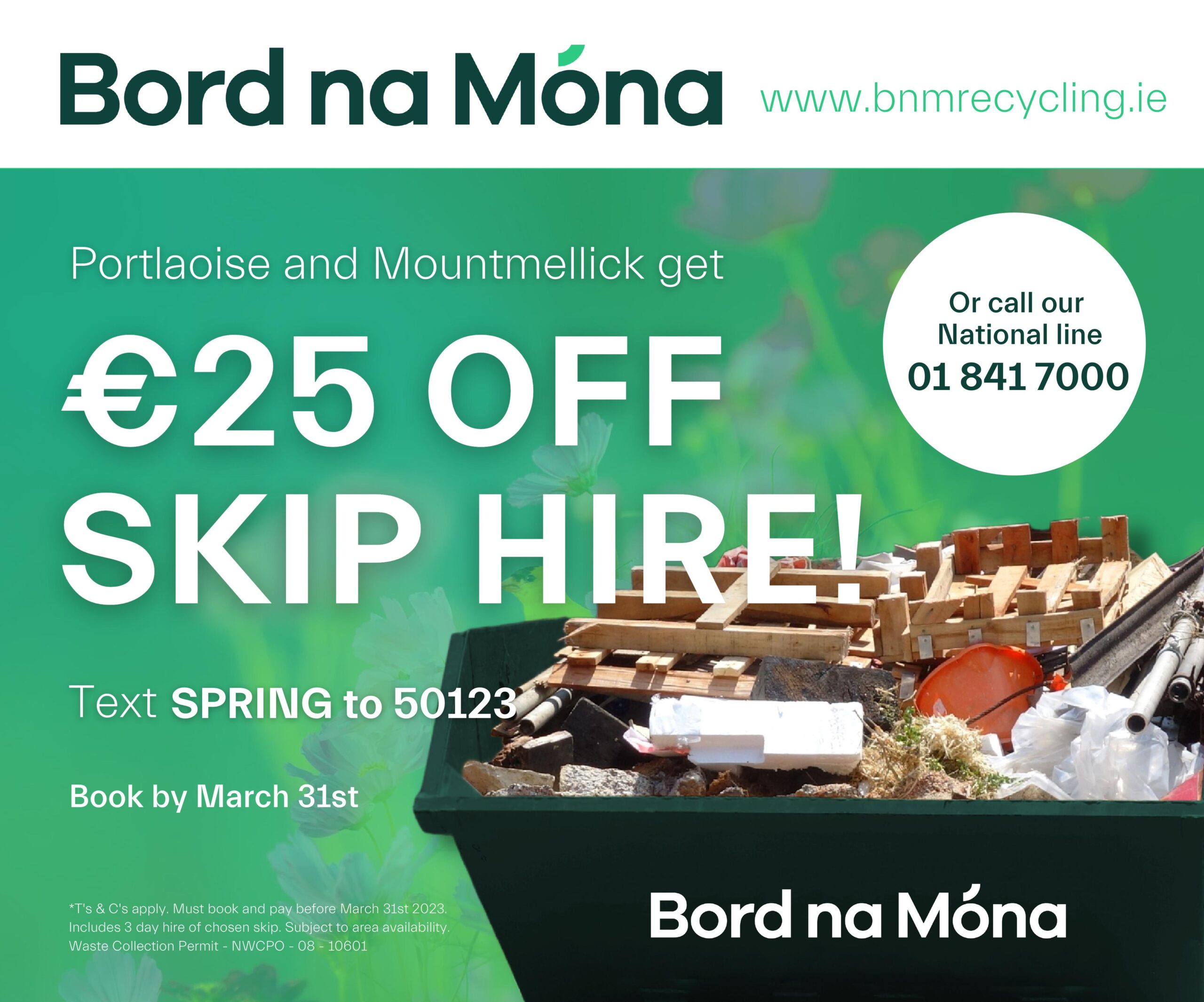 Of the cases notified today:
335 are men/342 are women
71% are under 45 years of age
The median age is 32 years old
230 in Dublin, 59 in Limerick, 48 in Galway, 47 in Kildare, 29 in Tipperary and the remaining 266 cases are spread across 19 other counties.*
As of 8am today, 744 COVID-19 patients are hospitalised, of which 148 are in ICU. 45 additional hospitalisations in the past 24 hours.
As of February 18th, 326,475 doses of COVID-19 vaccine have been administered in Ireland: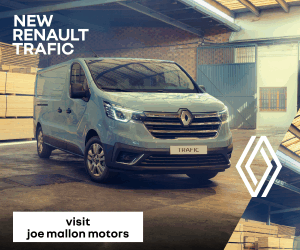 205,955 people have received their first dose
120,520 people have received their second dose
Dr. Ronan Glynn, Deputy Chief Medical Officer, Department of Health said; "While the level of disease in our communities remains very high, we are still making progress.
"We have reported less than 1,000 cases each day this week and our 7 day average has fallen from 1,022 two weeks ago, to 862 last week, to 792 today. The number of people in hospital has fallen from over 1,200 two weeks ago, to 744 today.
"Do not underestimate the power of your actions as we seek to protect the gains we have made and further reduce transmission.
"This week, please continue to work from home unless essential and do not visit other households unless for essential reasons or as part of a support bubble."
New Cases in Laois
February 20 – 13
February 19 – 29
February 18 – 13
February 17 – 22
February 16 – 24
February 15 – 15
February 14 – 7
February 13 – 13
February 12 – 19
February 11 – 15
February 10 – 22
February 9 – 21
February 8 – 10
February 7 – 11
February 6 – 21
14-day case rate in Laois per 100,000 population
February 20 – 297.5
February 19 – 307
February 18 – 299.9
February 17 – 303.4
February 16 – 305.8
February 15 – 284.5
February 14 – 273.9
February 13 – 296.4
February 12 – 307
February 11 – 297.5
February 10 – 297
February 9 – 292.8
February 8 – 286.9
February 7 – 281
February 6 – 298.7
New cases in Laois during past 14 days
February 20 – 252
February 19 – 260
February 18 – 254
February 17 – 257
February 16 – 259
February 15 – 241
February 14 – 232
February 13 – 251
February 12 – 260
February 11 – 252
February 10 – 252
February 9 – 248
February 8 – 243
February 7 – 238
February 6 – 253
SEE ALSO – 'Stay positive – if we survived the last 12 months, we can survive now'