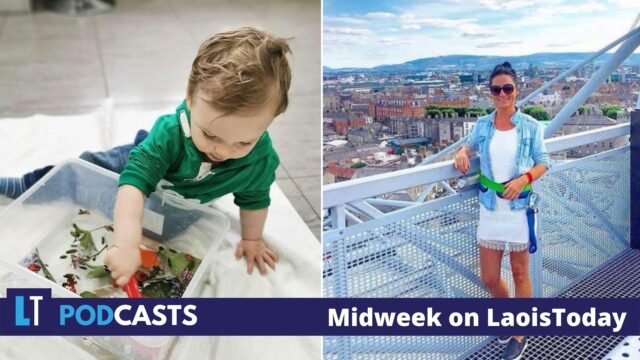 Amy Huberman, Vogue Williams and Sofie Skehan are among the 13,000 followers of the Stay Home Play Instagram account set up by Durrow woman Lisa Sheppard at the start of the first lockdown last year.
That number continues to grow rapidly – it was at just over 7,000 in May of last year – as her home play ideas for small children captures the imagination of parents all over the country since the world changed beyond belief in early 2020.
The page is a series of posts with simple play ideas, mostly using material that is in every house in the country.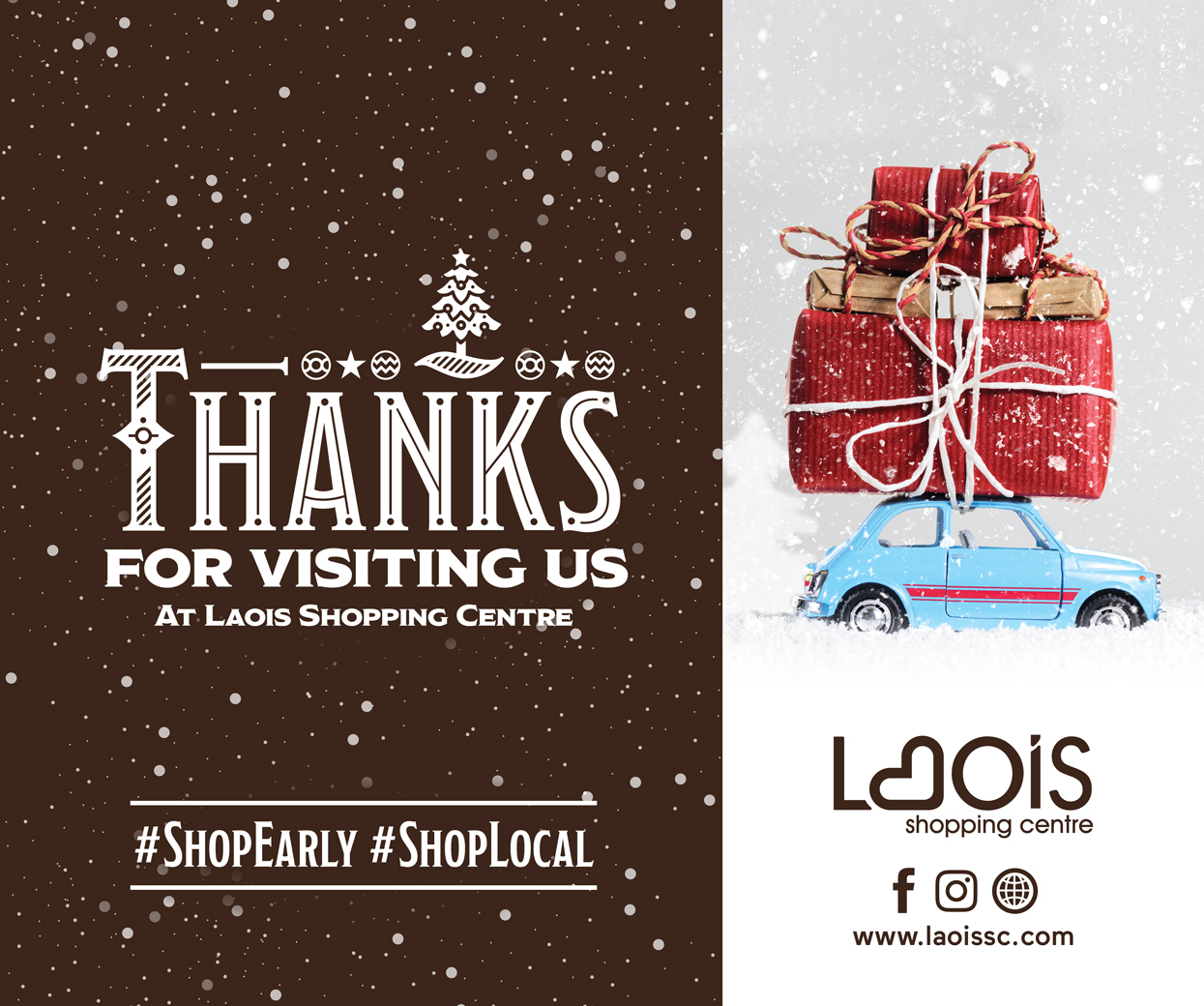 Lisa, who is a primary school teacher in an autism specific class in Portlaoise, and her husband John have a two-and-a-half-year-old son, Tommy, and it's her professional background and her day-to-day life as a mother that make the page so popular.
When the first lockdown hit, John was on overseas duty with the Irish Defence Forces in the Lebanon and Lisa was feeling a bit overwhelmed by it all as the schools closed and the days became very different for everybody.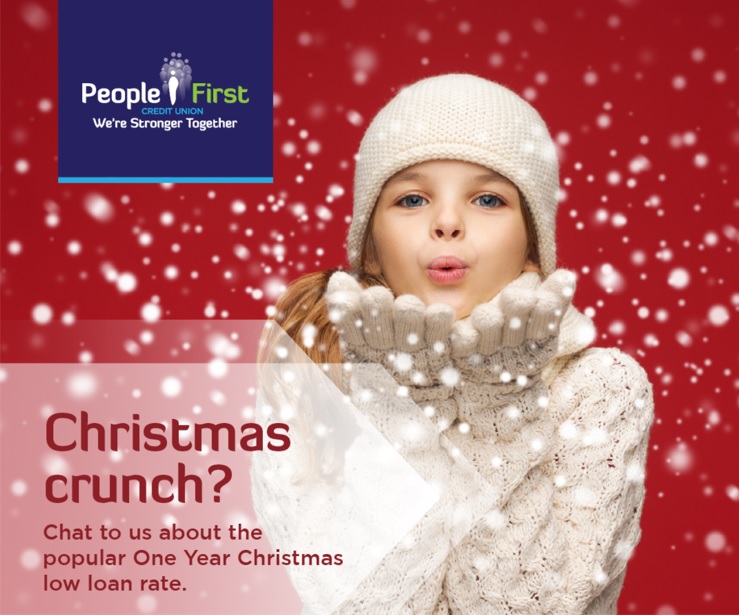 "I found my life went from being on the hamster wheel, racing out the door, busy in work to just stopping, she explained on the recent LaoisToday Midweek Podcast. 
"I was thinking to myself if I feel like that how do people feel who don't work in education sector, who didn't have bank of ideas, things you could be doing with children.
"I just text two friends and said would I be crazy to set up an instagram page.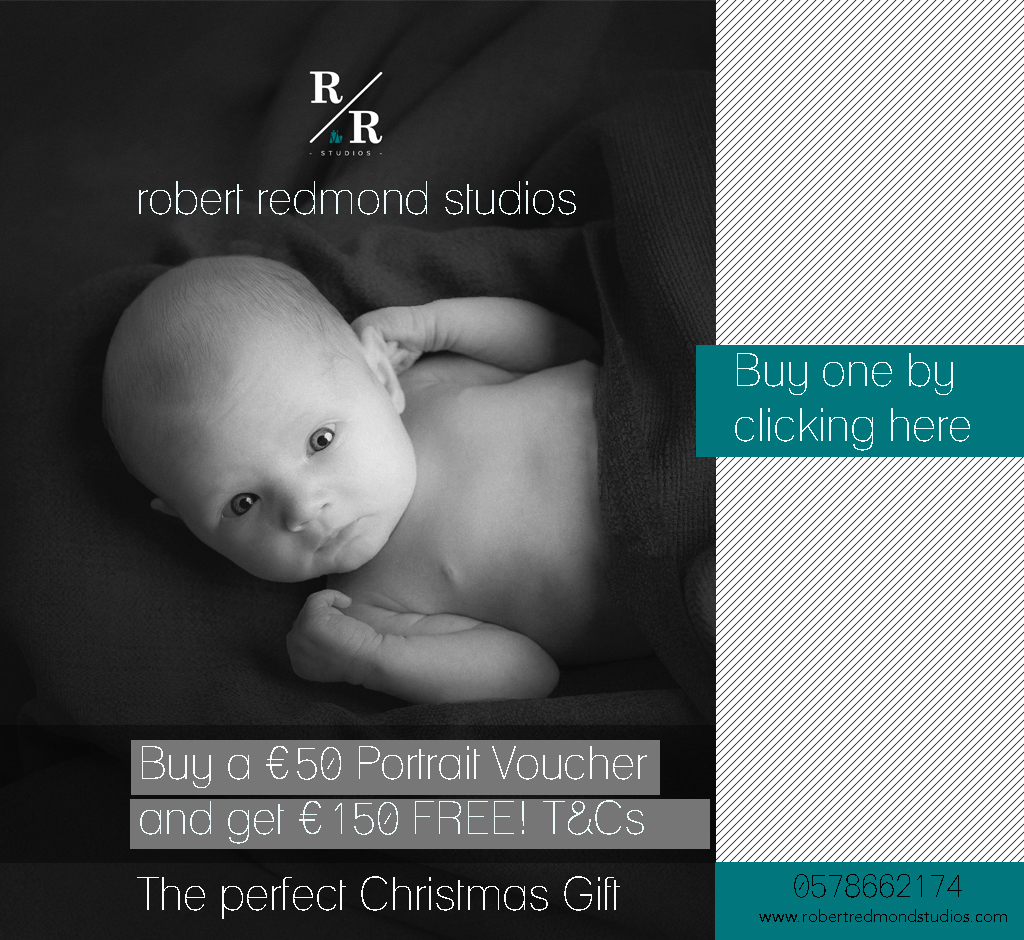 "I thought you would reach a handful of people just to give ideas when they have little ones in tow and are at home all day with them. It took on a life of its own."
The success of the page and the profile of some of the followers was something she didn't predict.
"The celebrity following definitely came as a bit of a shock. Vogue Williams stumbled across it first as her little guy Theodore is the same age as Tommy. She shared it with her followers and that saw a surge in followers for me when she shared it. She got 3 or 4,000 followers with in a day
"Sofie Skehan, Lucy Kennedy, Amy Huberman, Jodie Wood – all of that has been a bit of a whirlwind from my point of view. Never would have imagined that in my wildest dreams.
"When John my husband was in the Lebanon it kept me busy, it was something really positive in my life.
"(I was) separated from all my family and friends. It was just a lovely thing. Tommy would go down for his nap and I would have a routine of putting things up on Instagram or planning activities for the following day. A whirlwind but really positive and a good thing.
"I think a lot of it teachers brains are that way wired. Spring comes along and you have to think what am I going to do for spring.
"A lot of it with me I work with children with autism so when you do that you do a course where tutors come over from California and train you.
"There are no books involved everything is hand made and hands on and tactile for children. You just get used to looking at a shoe box or a box or an egg carton and thinking how can I turn this into a learning opportunity or a fun play activity.
"Others then I see online and think they're cool and think how can I adapt for Tommy and his age."
As the schools slowly open up again, Lisa pinpoints two key areas that lead to a happy home with children: routine and content parents.
"Children really thrive when in routine," she adds.
"I keep every day predictable. When children don't know what's coming next that's when we see the behaviours we don't want to see. Getting outside is great too – I feel it resets Tommy and it resets me when we get outside.
!I'm a real firm believer that a happy mum is a happy child. Take time for yourself. I try do Yoga 3-4 days a week even if it's only a for a few minutes. Read a book, have a facial, go for a walk. Do something that is for me. I think that sets the tone in the house.
"Playing with children is lovely. Very much in the moment. I can find racing around, stressed if child demanding of you. If I sit down on the floor and play. It's all he needs, it's all I need. I see him happy, makes him happy and everything is fine again."
You can listen to the episode below in full on Soundcloud or on Apple Podcasts or Spotify where you can subscribe to make sure you never miss an episode.
SEE ALSO – Talking Sport Podcast: Football Team of the Year, Transfer Dealings and Fittest Family contenders
SEE ALSO – Stay, Home, Play: Top Instagrammer on her ideas, famous followers and postponing her wedding