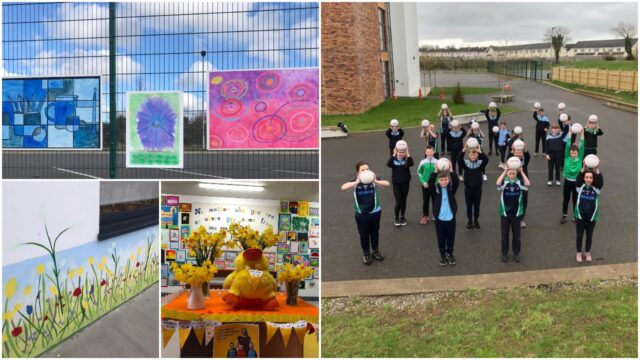 One Laois school have come up with a brilliant idea to improve the appearance of their yard – by turning it into an outdoor gallery.
Holy Family Senior School in Portlaoise, which caters for boys and girls from 2nd to 6th class, is in the process of undertaking the project.
While a brand new school is a state of the art facility – their furnishings can appear very industrial.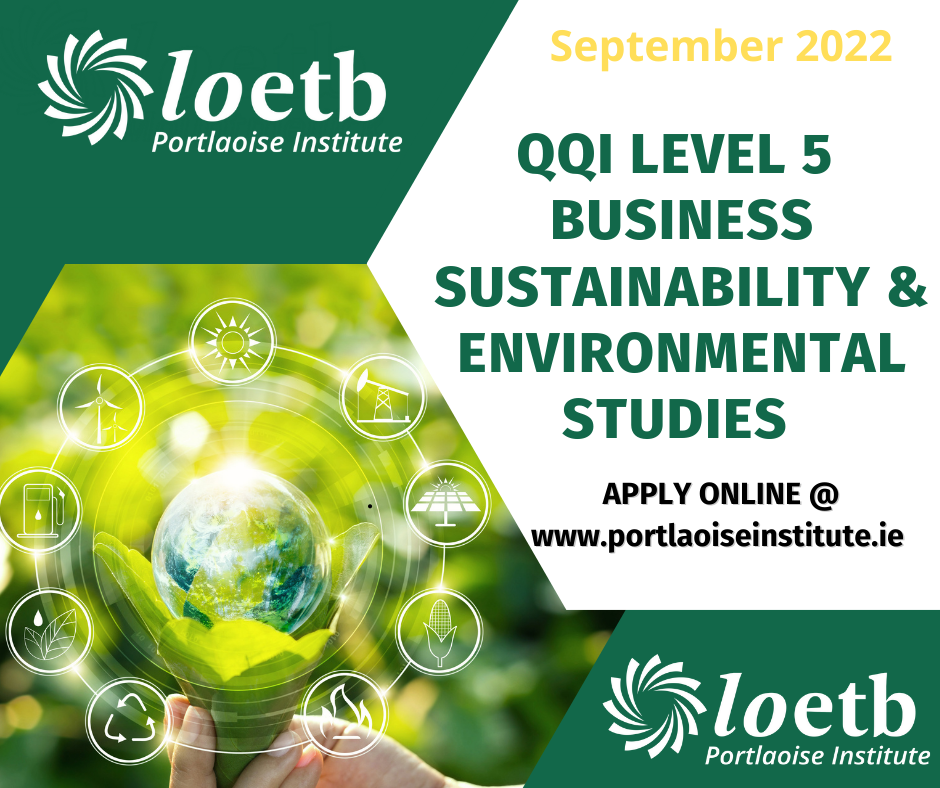 So in an effort to make the school environment more wholesome on the outside, teachers and staff began improvements to the appearance of the yard recently.
A wonderful wild flower mural was painted along the school wall facing the yard while colourful benches were also erected.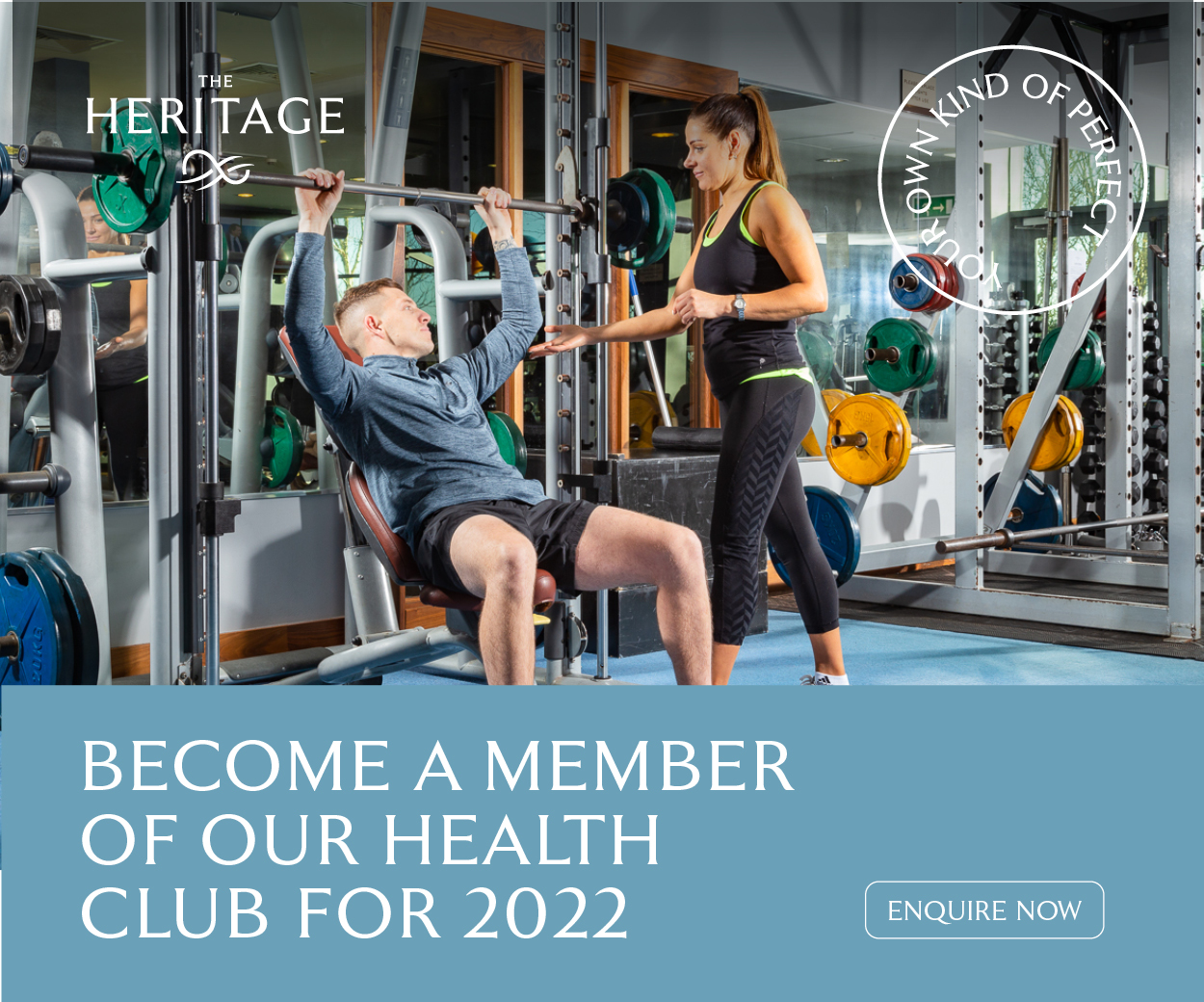 A wild flower garden has also been started but challenge of what to do with the green perimeter fence still remained.
And so, it was decided that various pieces of art could be placed along it.
The challenge was thrown down to the pupils and as homeschooling was the norm at the time – the theme of the art pieces was 'lockdown'.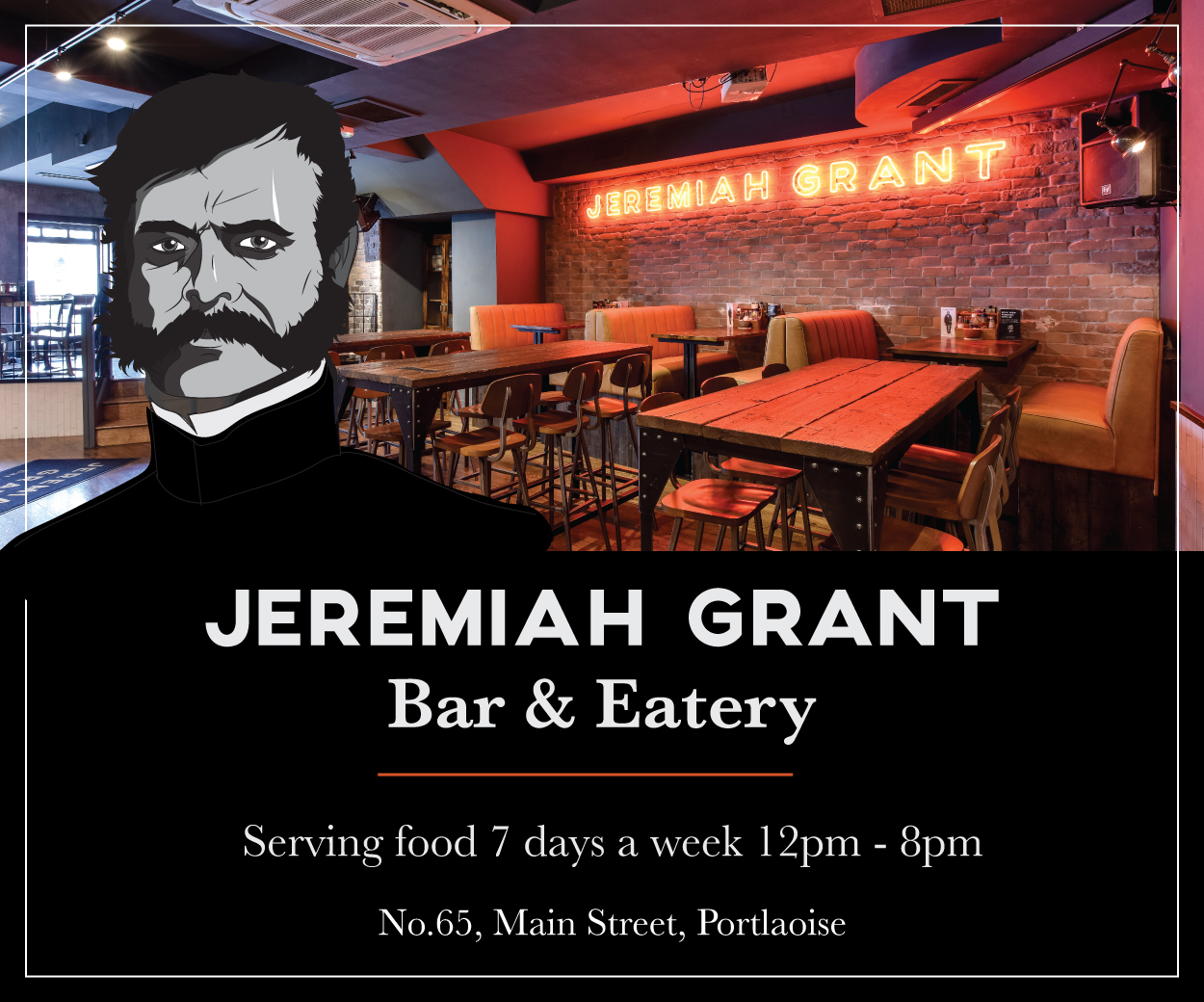 A couple of designs are already on display – and they have been blown up and turned into permanent features by Brady Signs in Portlaoise.
Deputy Principal Dermot O'Connor explained how almost 80 children sent in artistic pieces – and those are currently on display on the noticeboards just inside the main door of the school.
Teachers and students will now select some of these creations to be hung on the fence and the plan is that they will stay there so that students will be able to revisit their work as they grow older.
The school have big plans for growing the wall – with themes for future artistic creations to be chosen by what is topical at the time.
That means that not only will the outdoor art gallery be beautiful, it will also be a piece of social history that people can look back on over time.
Mr O'Connor explained: "Our school is on a beautiful campus and when we added colourful benches and painted a wild flower mural in the yard, we knew we had to do something with the fence.
"The idea of an permanent outdoor gallery became the solution when we saw how vividly the children's art could be printed on boards that would last for years, and at an affordable cost.
"We plan to add to the gallery every year, and have asked the staff and pupils for themes that have a meaning for them. As we came to the end of homeschooling, the theme of lockdown was an obvious one.
"The children were invited to contribute a piece of art that showed how they felt, what they missed, what they learned or were looking forward to after life returns to normal.
"Close to 80 children sent pieces in, and they included drawings, paintings, graphic work, collages and
several works on canvas. The quality is so high we are going to print more than we initially expected.
"Their work is a reflection of their feelings on this pandemic that will be looked back on, in years to come, as piece of social history.
"And on a purely personal level, children are excited by the idea of seeing their work still on display into the future.
"Though remote learning was very successful, it feels good for us to be back in school properly, starting interesting activities again such as the Gallery."
Dermot also wanted to thank Portlaoise GAA and Supervalu for a generous donation of new footballs that the school received recently.
He said: "Another great sign of a more normal term ahead was receiving the school's new footballs, kindly sponsored by Supervalu and Portlaoise GAA.
"While we can't use them like they are supposed to be now, we will in time and the children can't wait for that day."
Check out some pictures of the drawings, yard and mural below: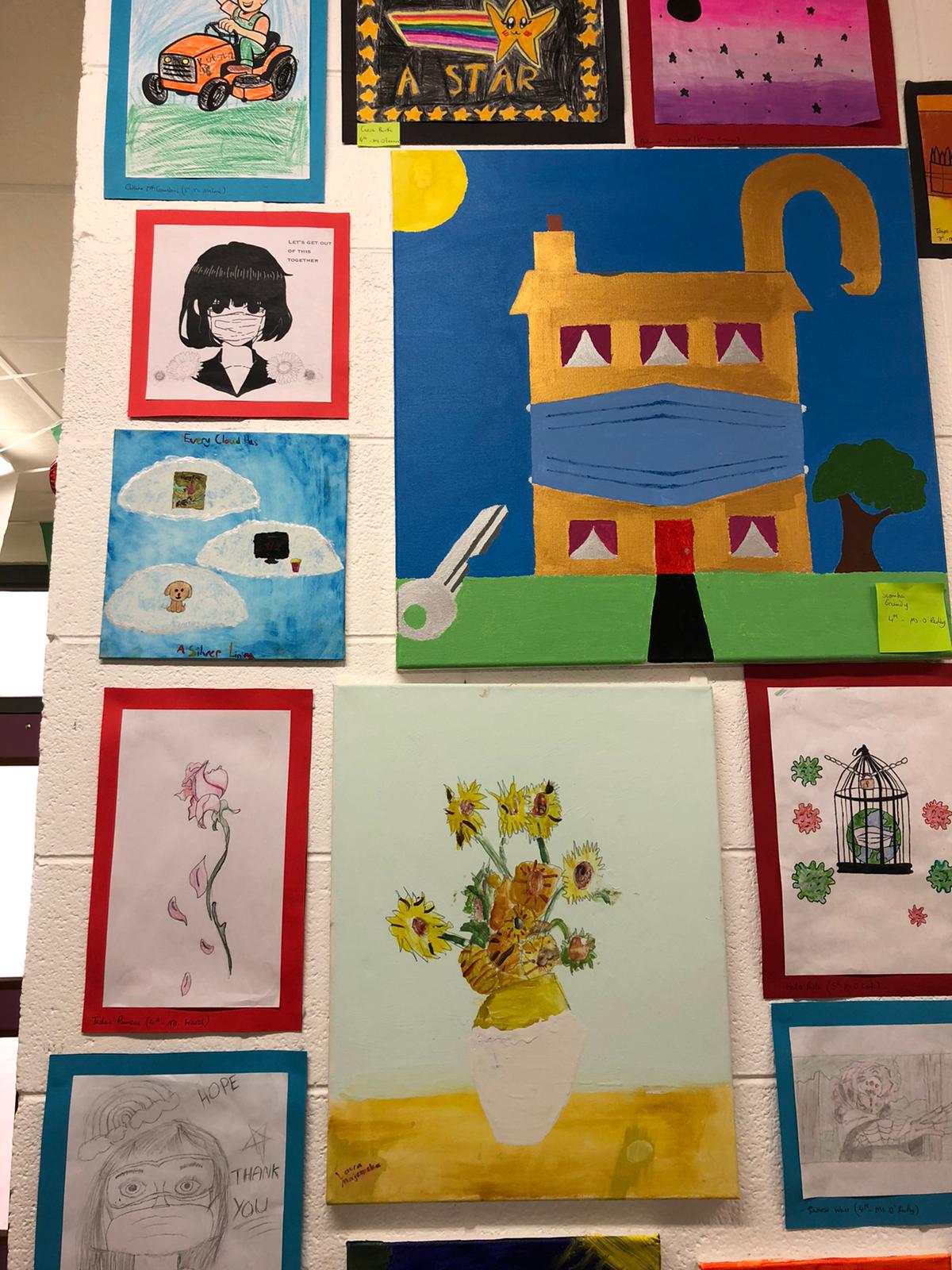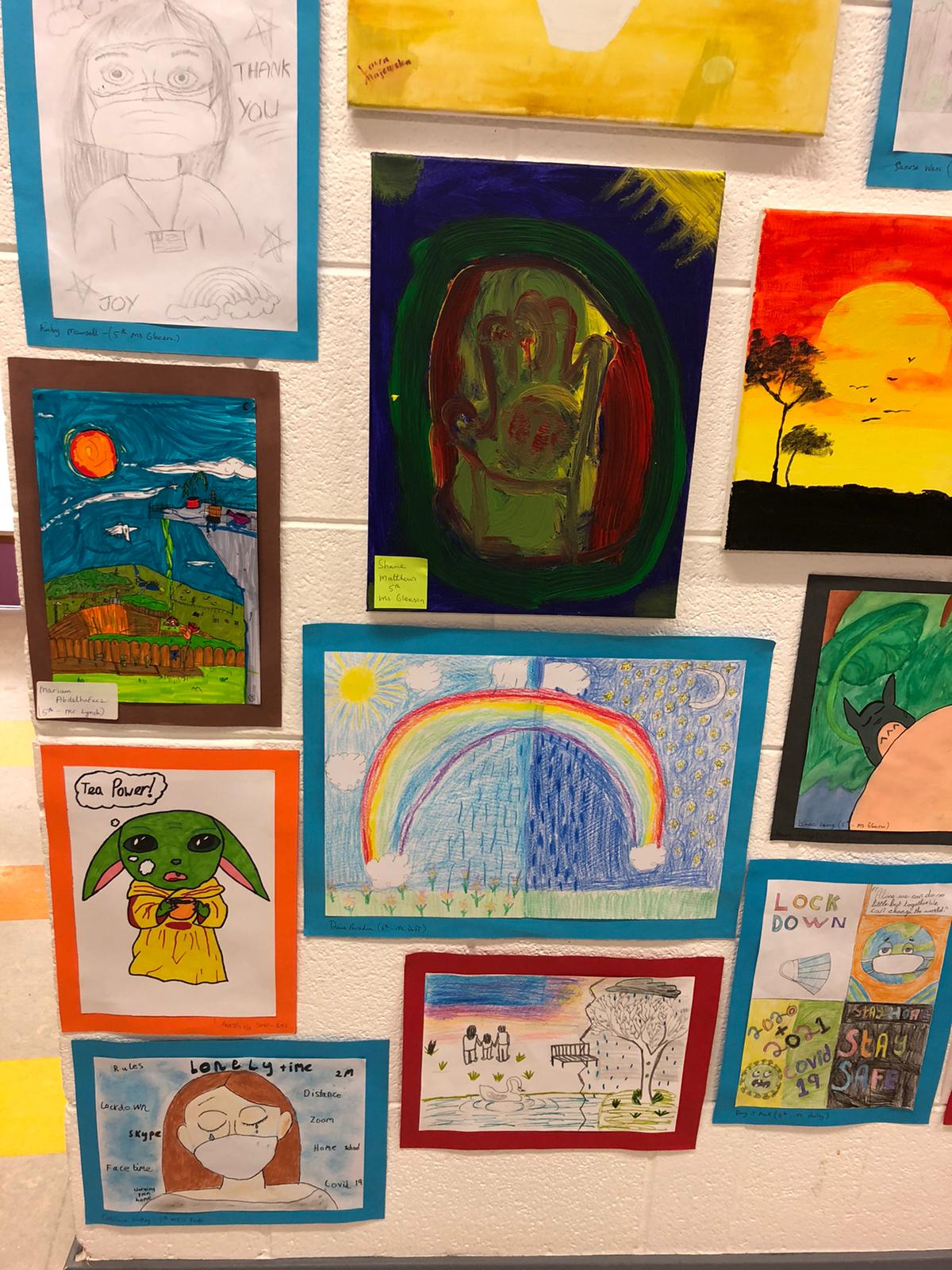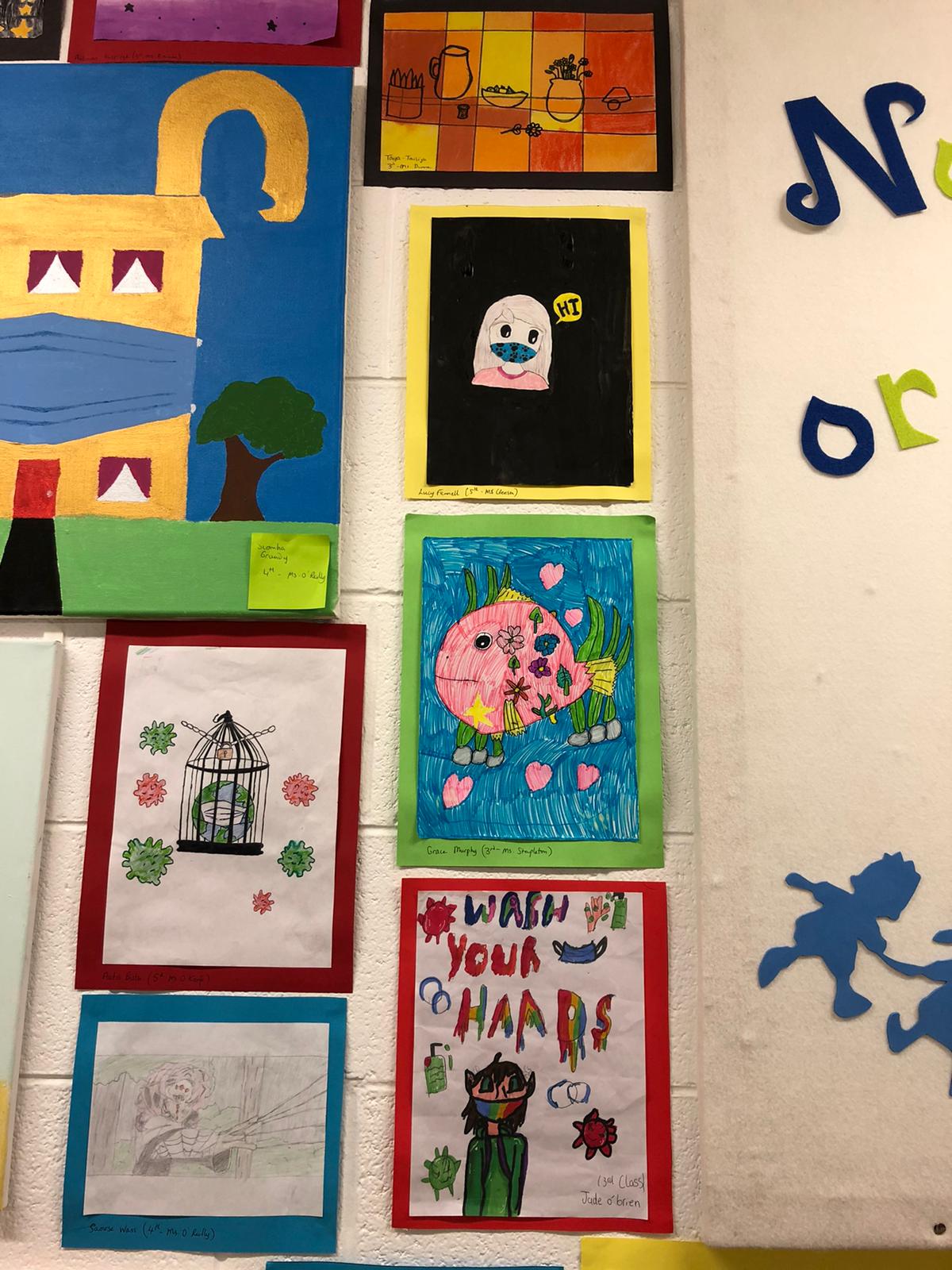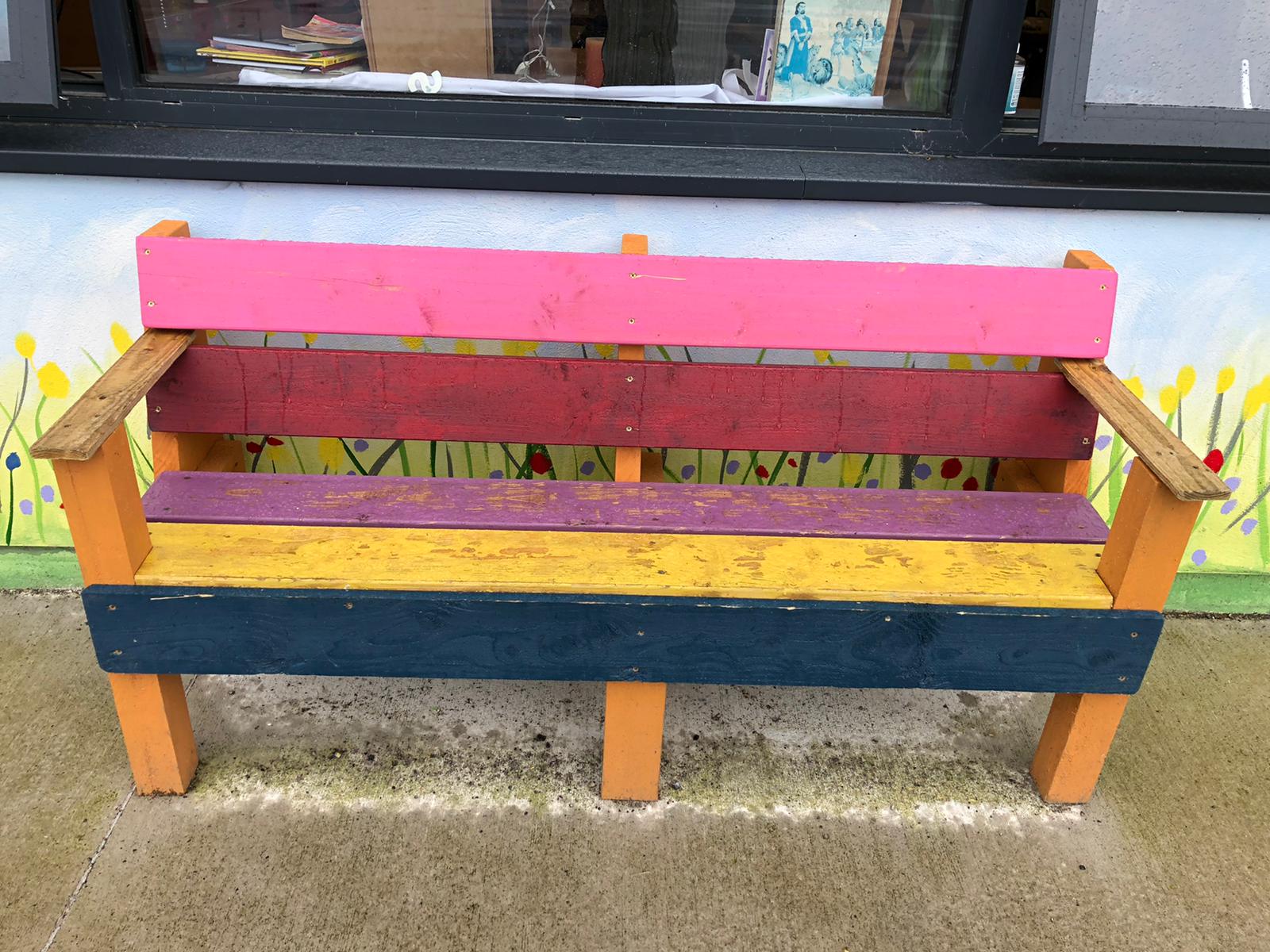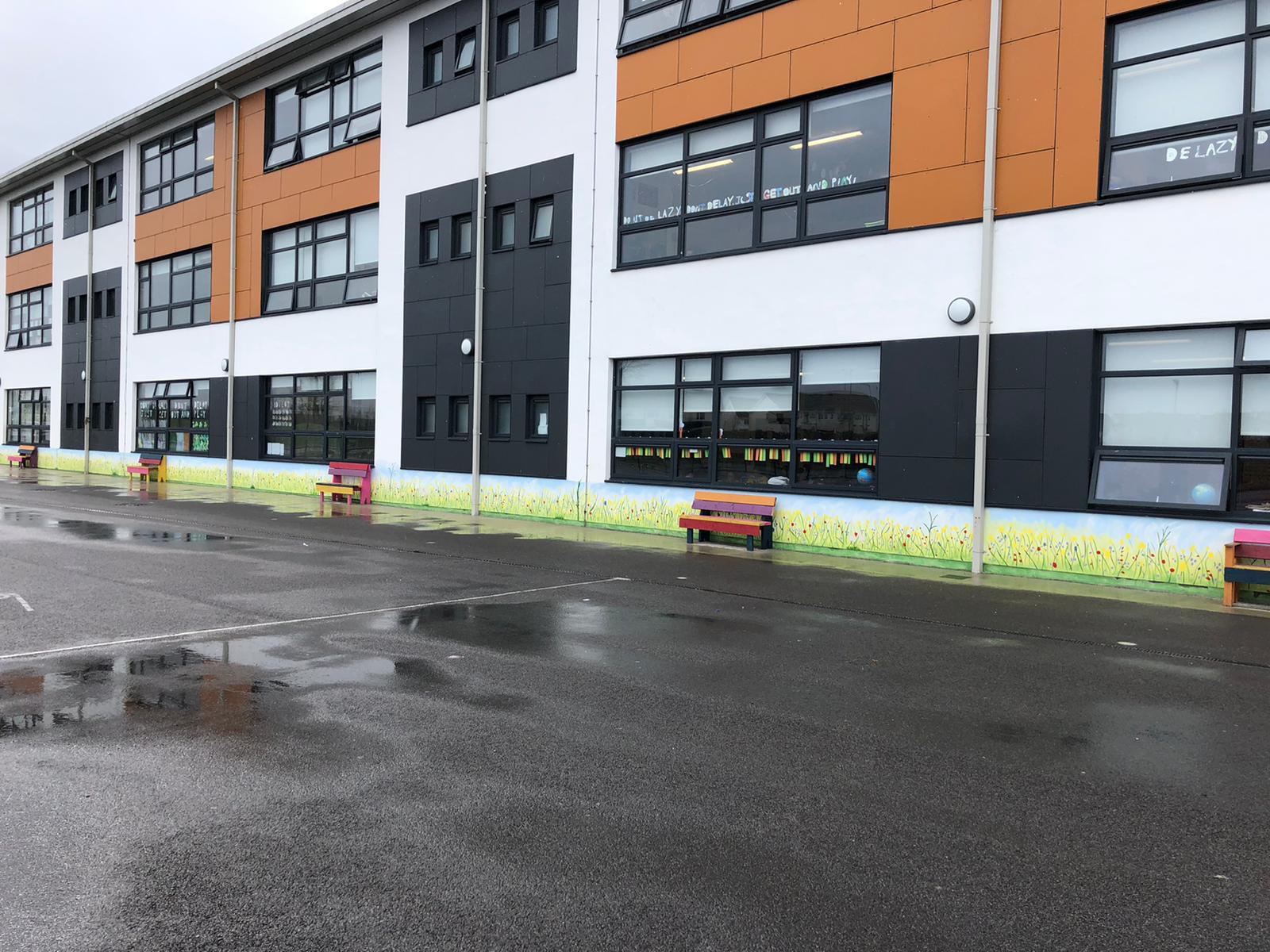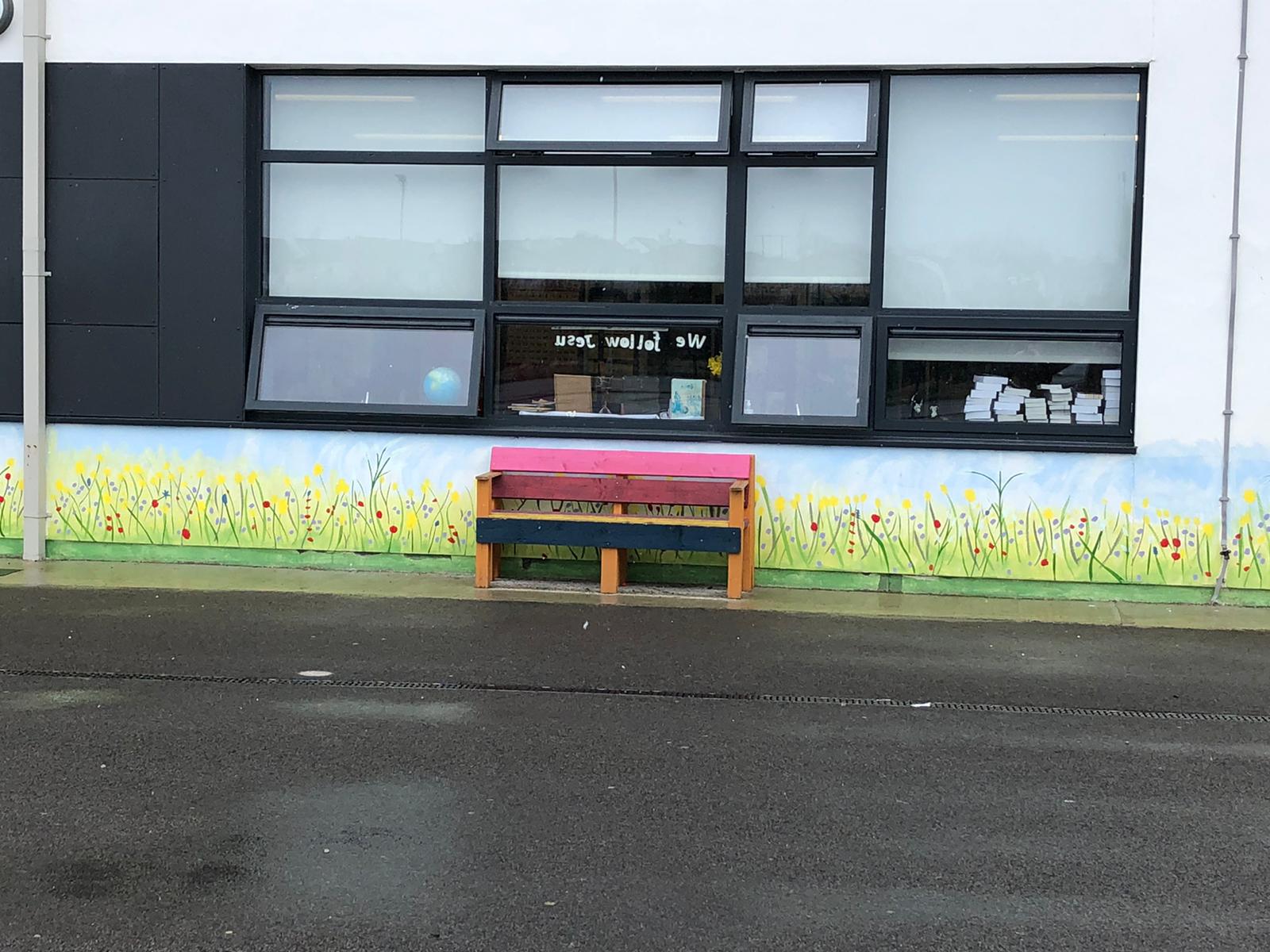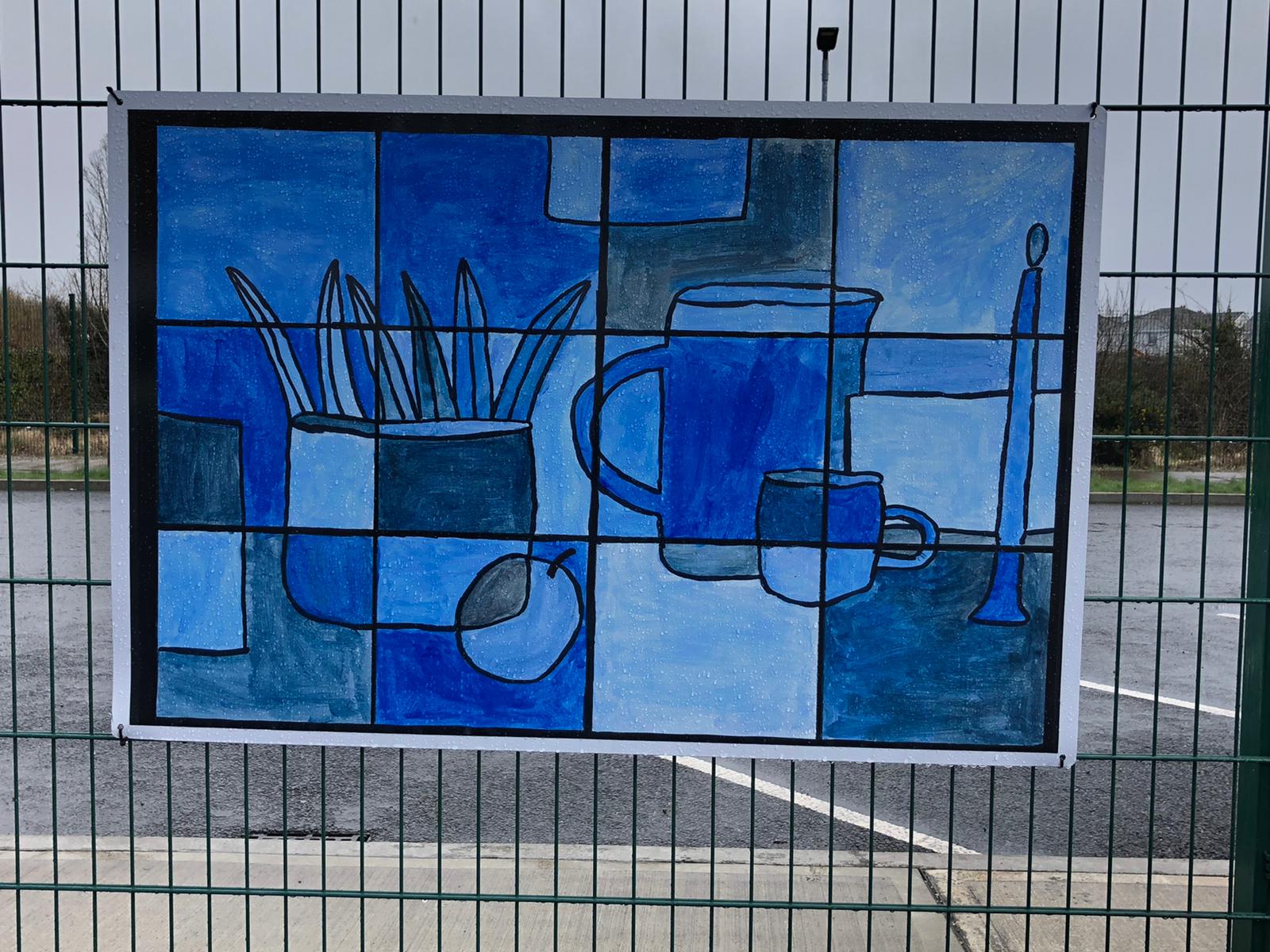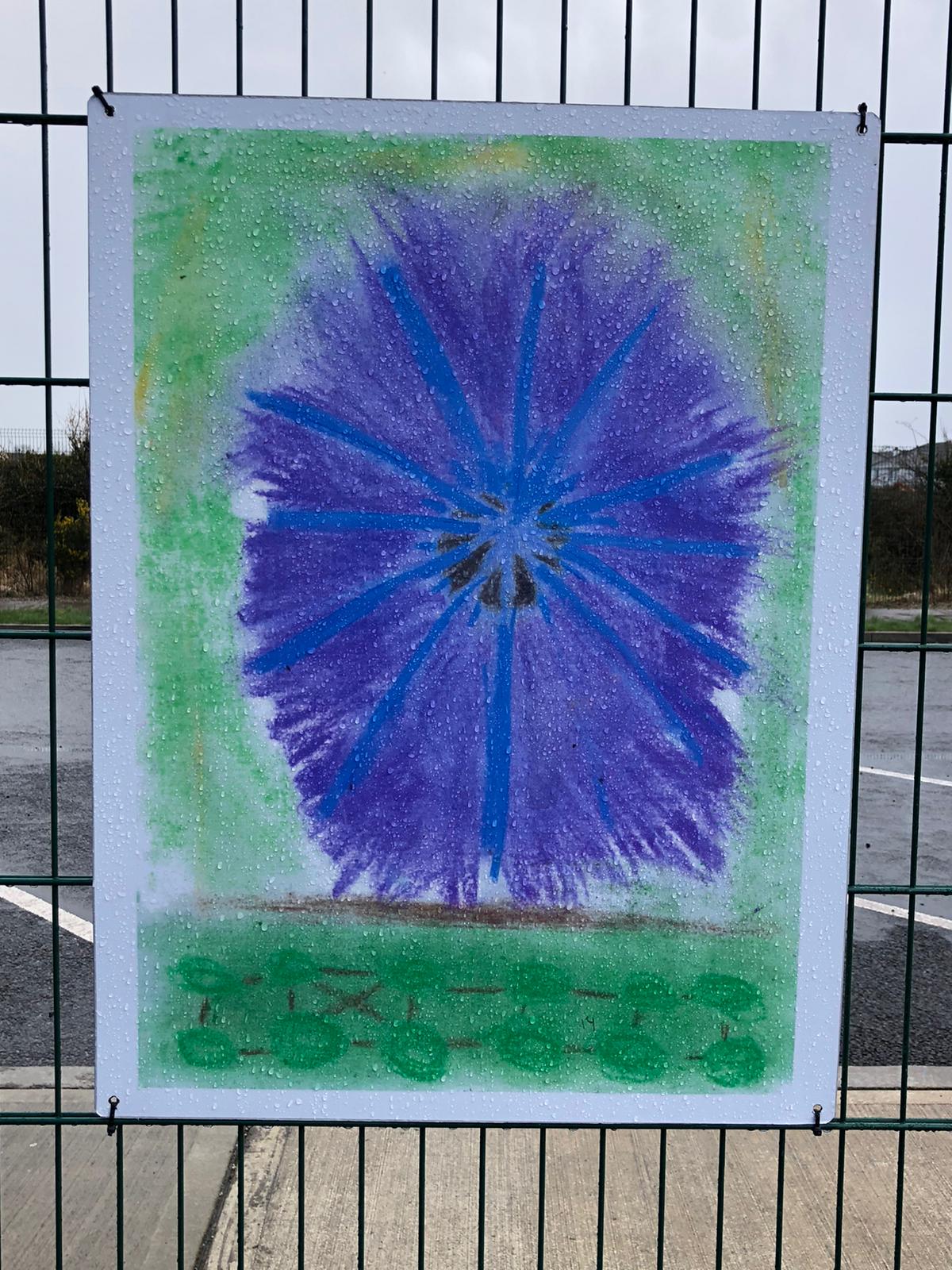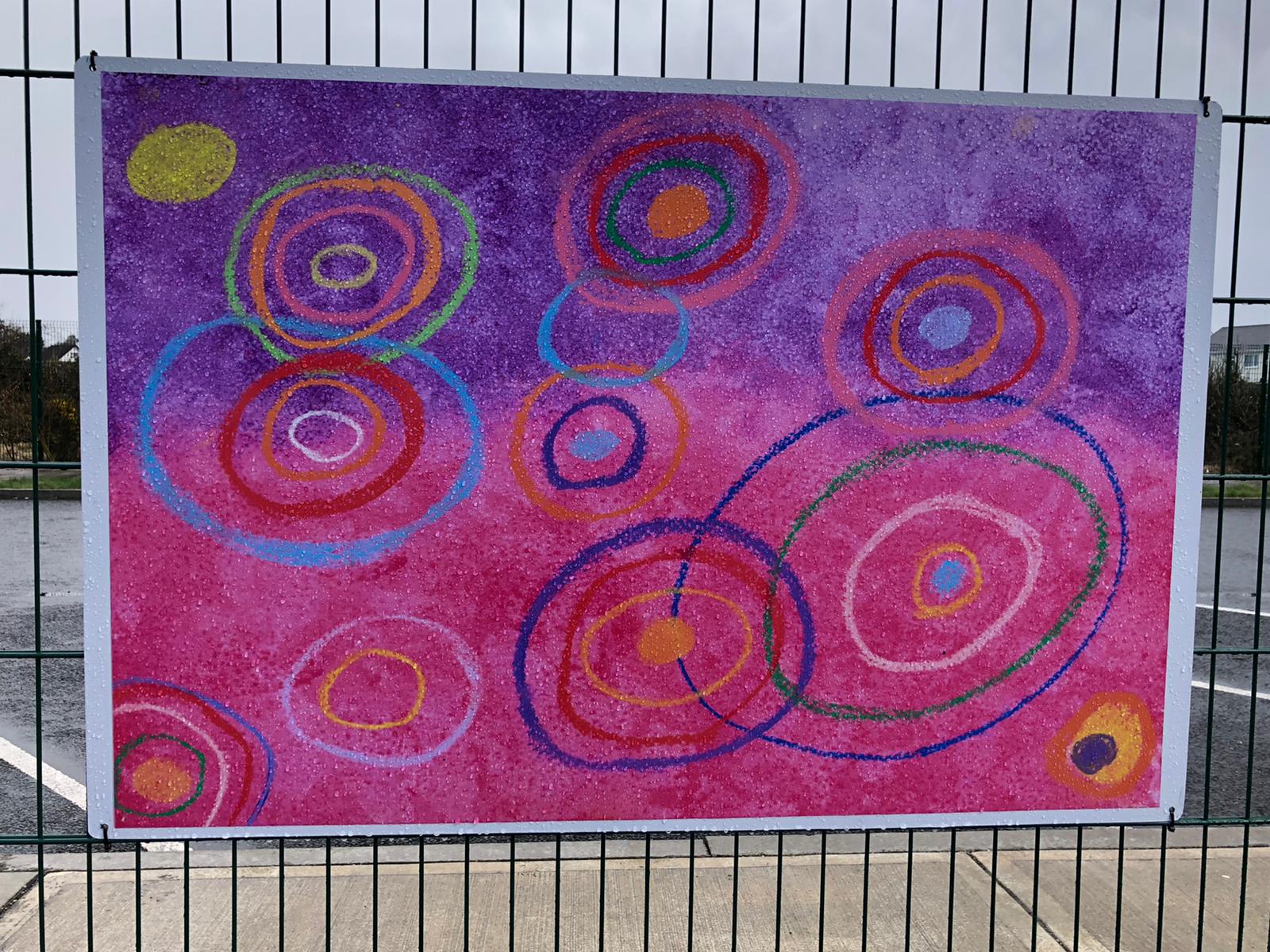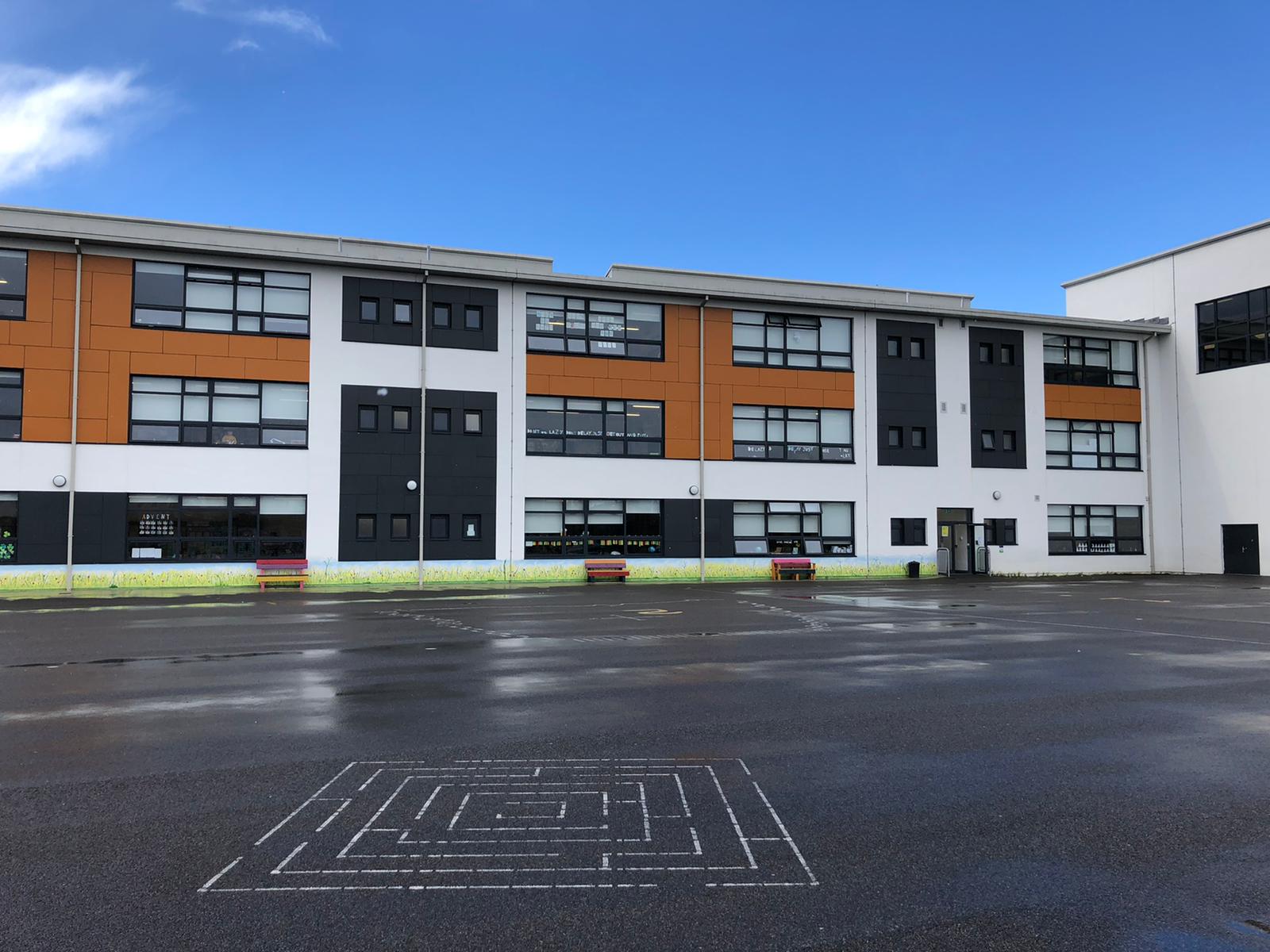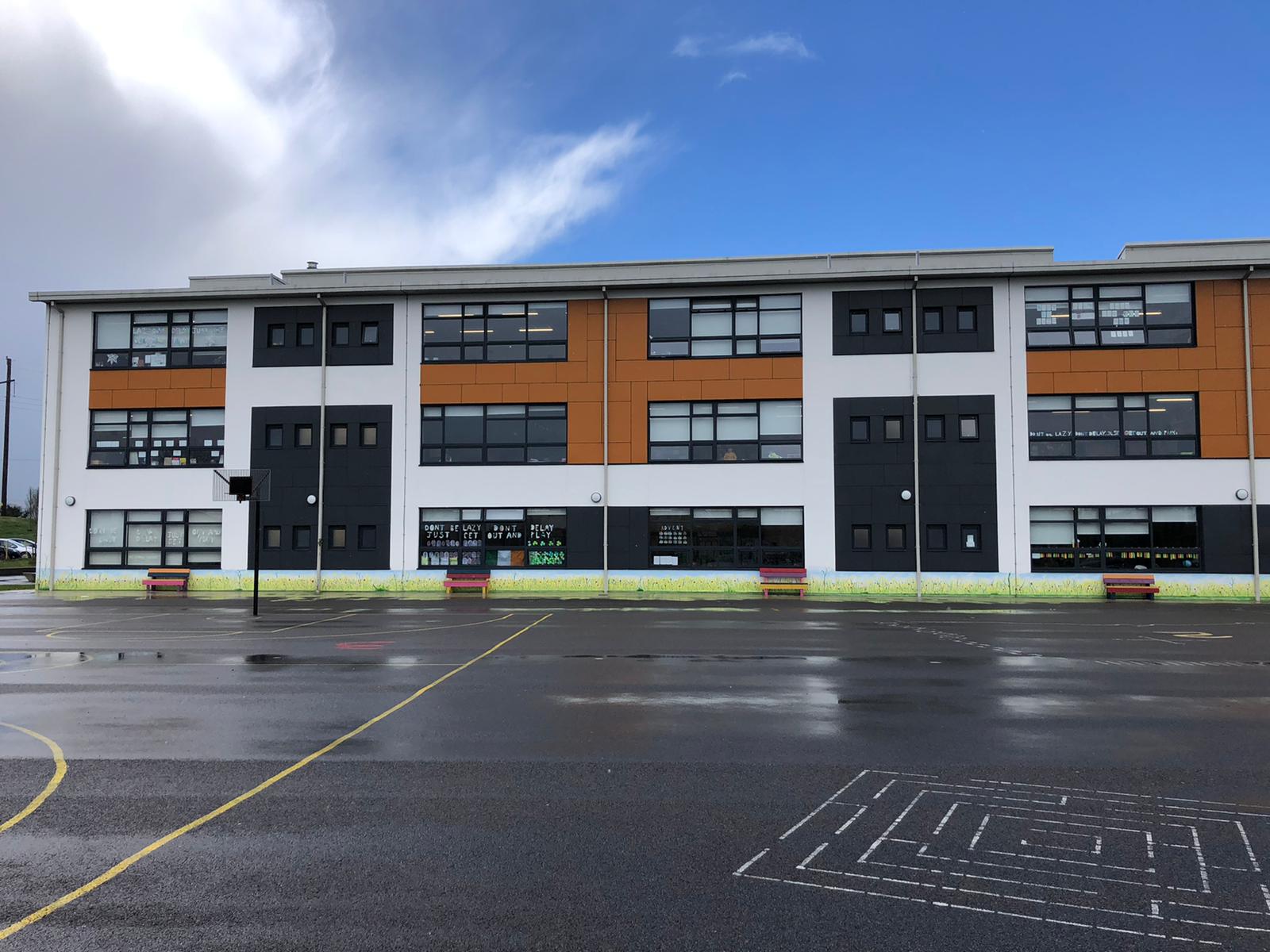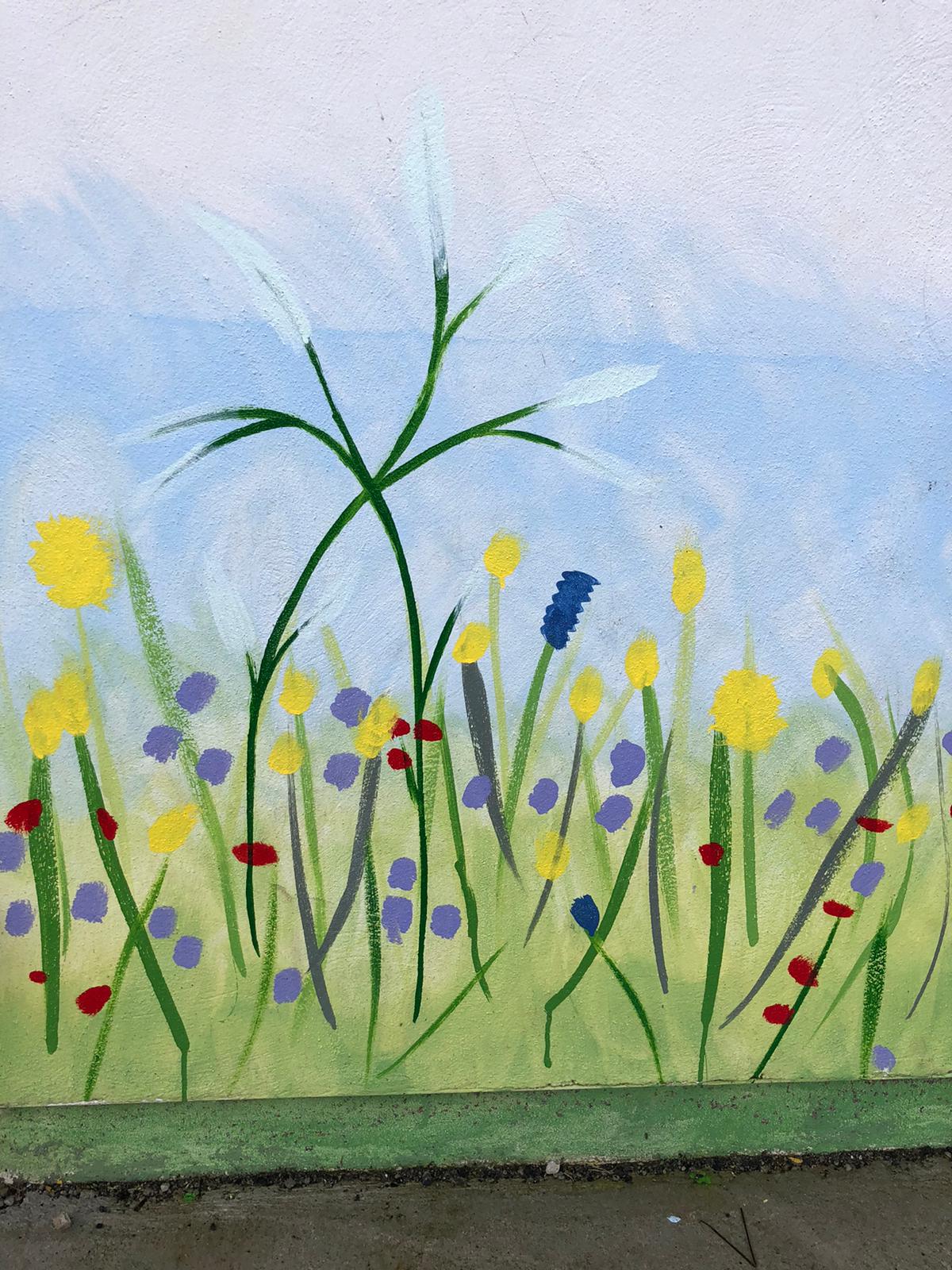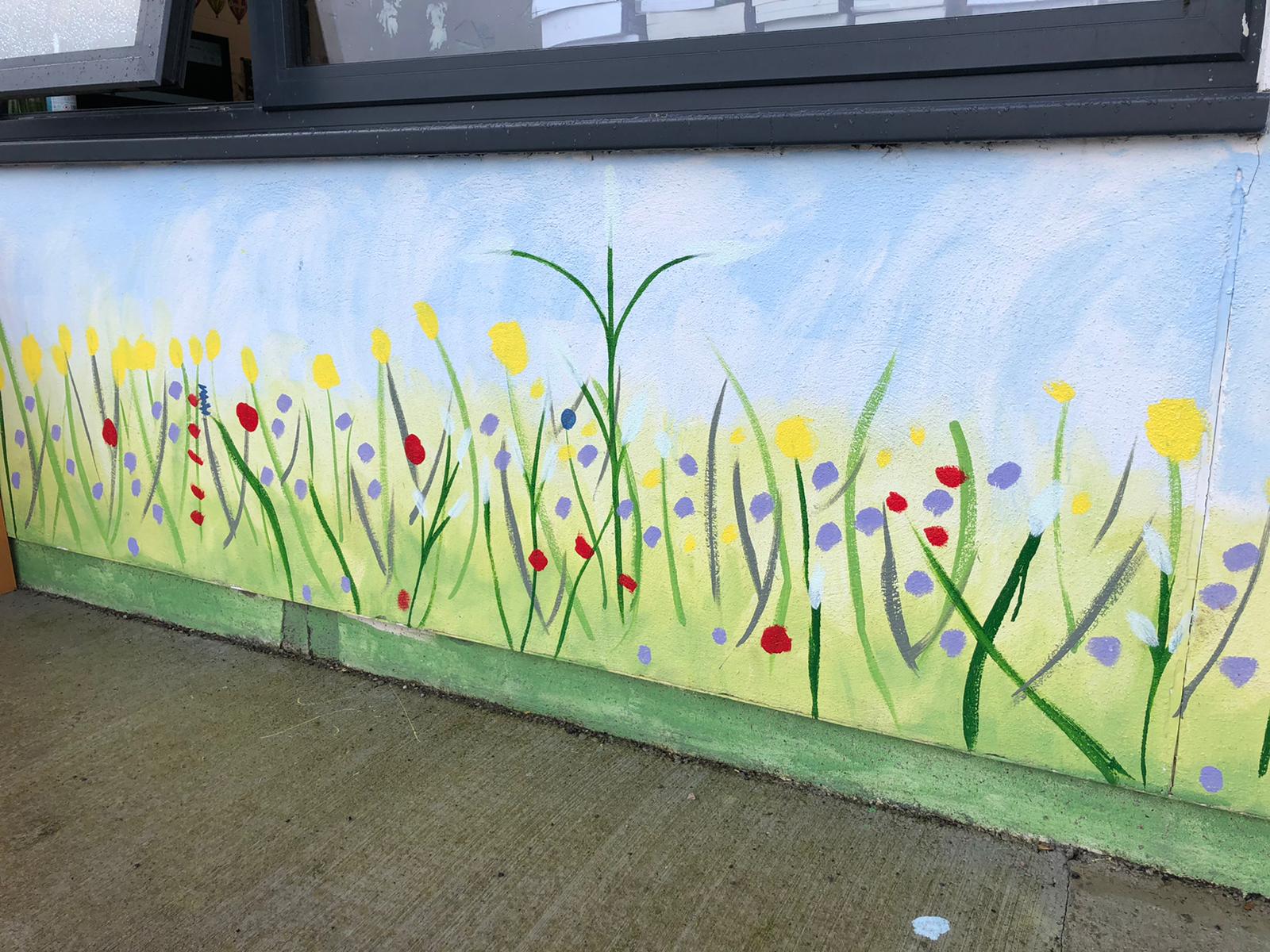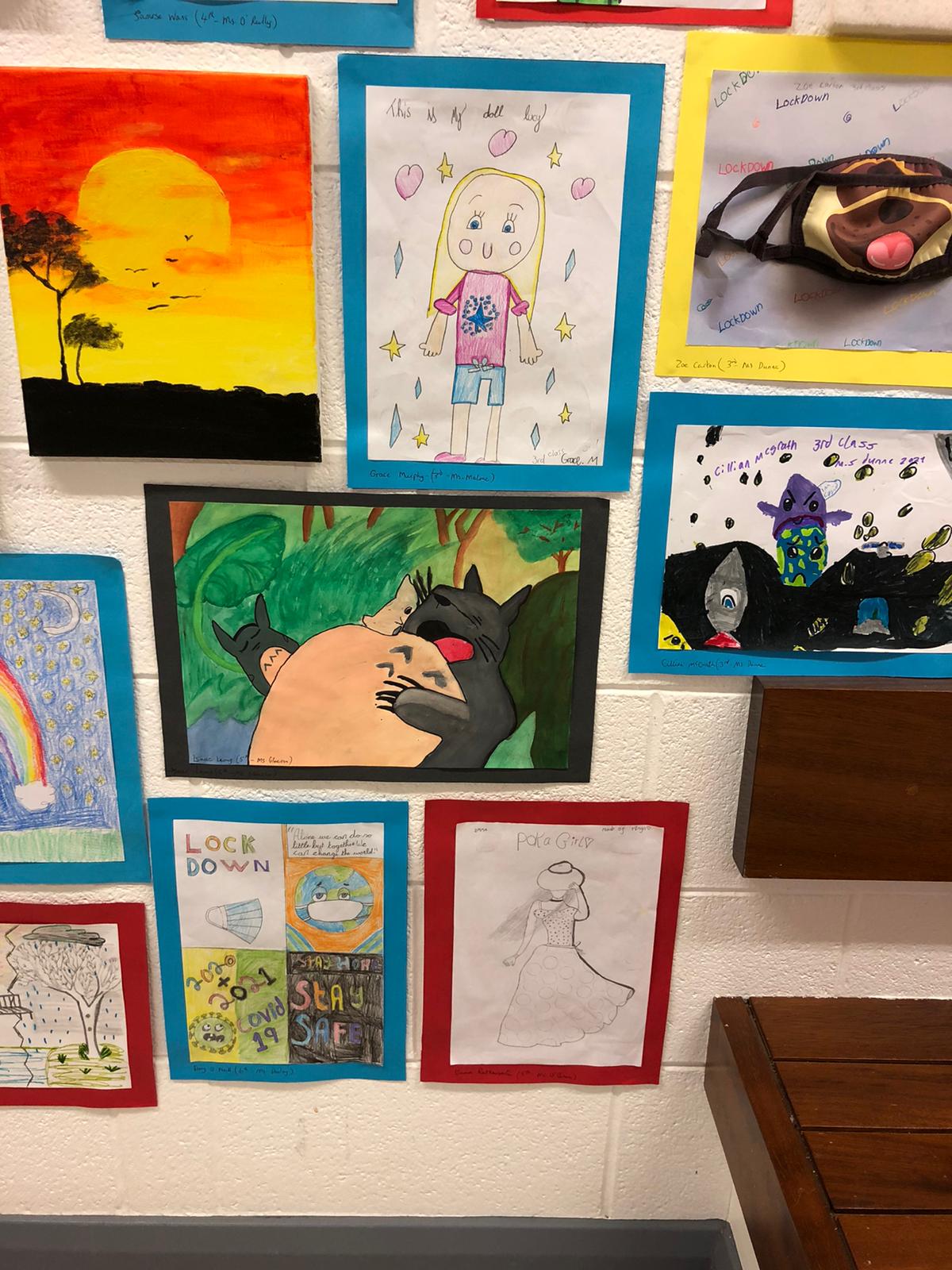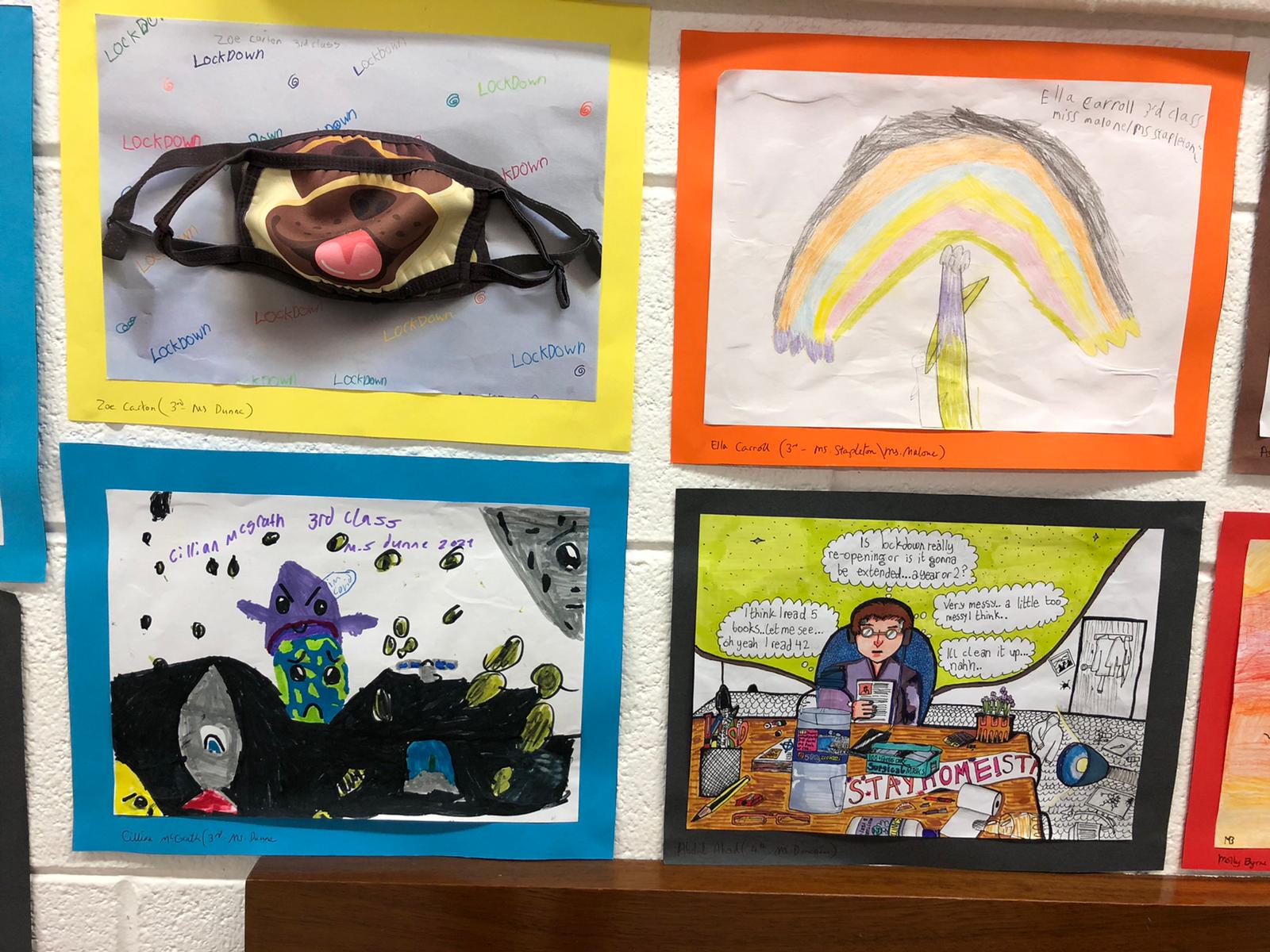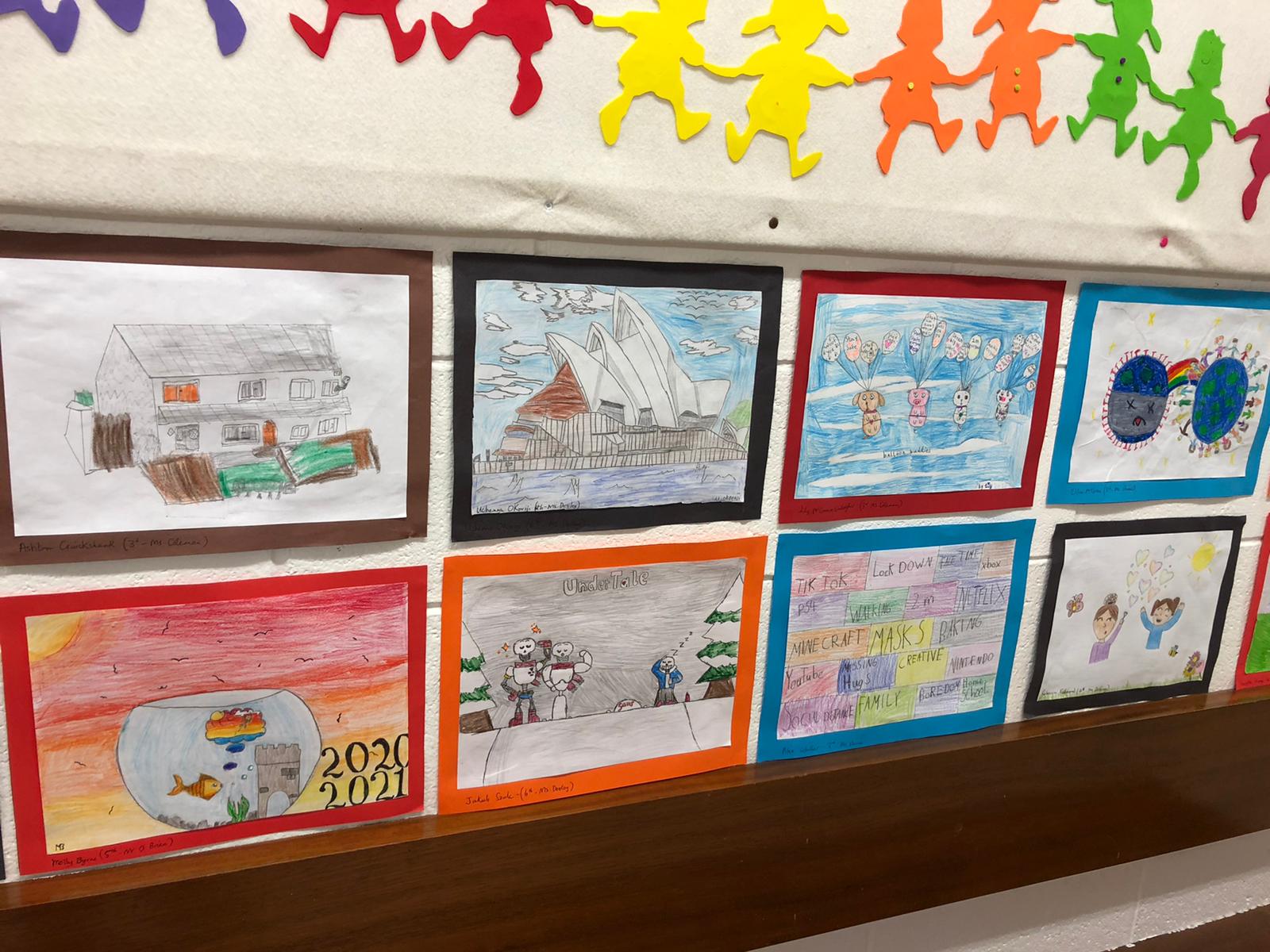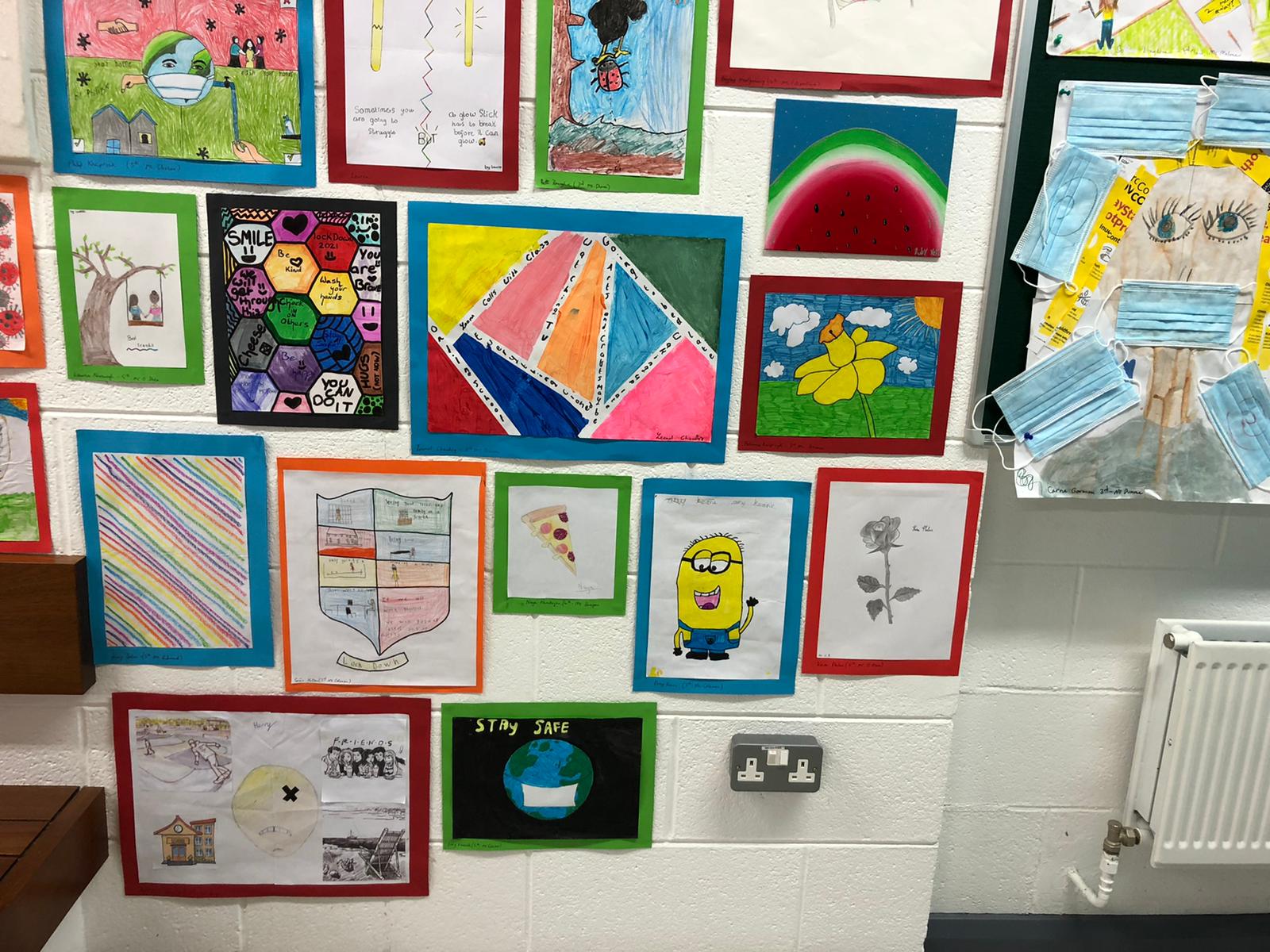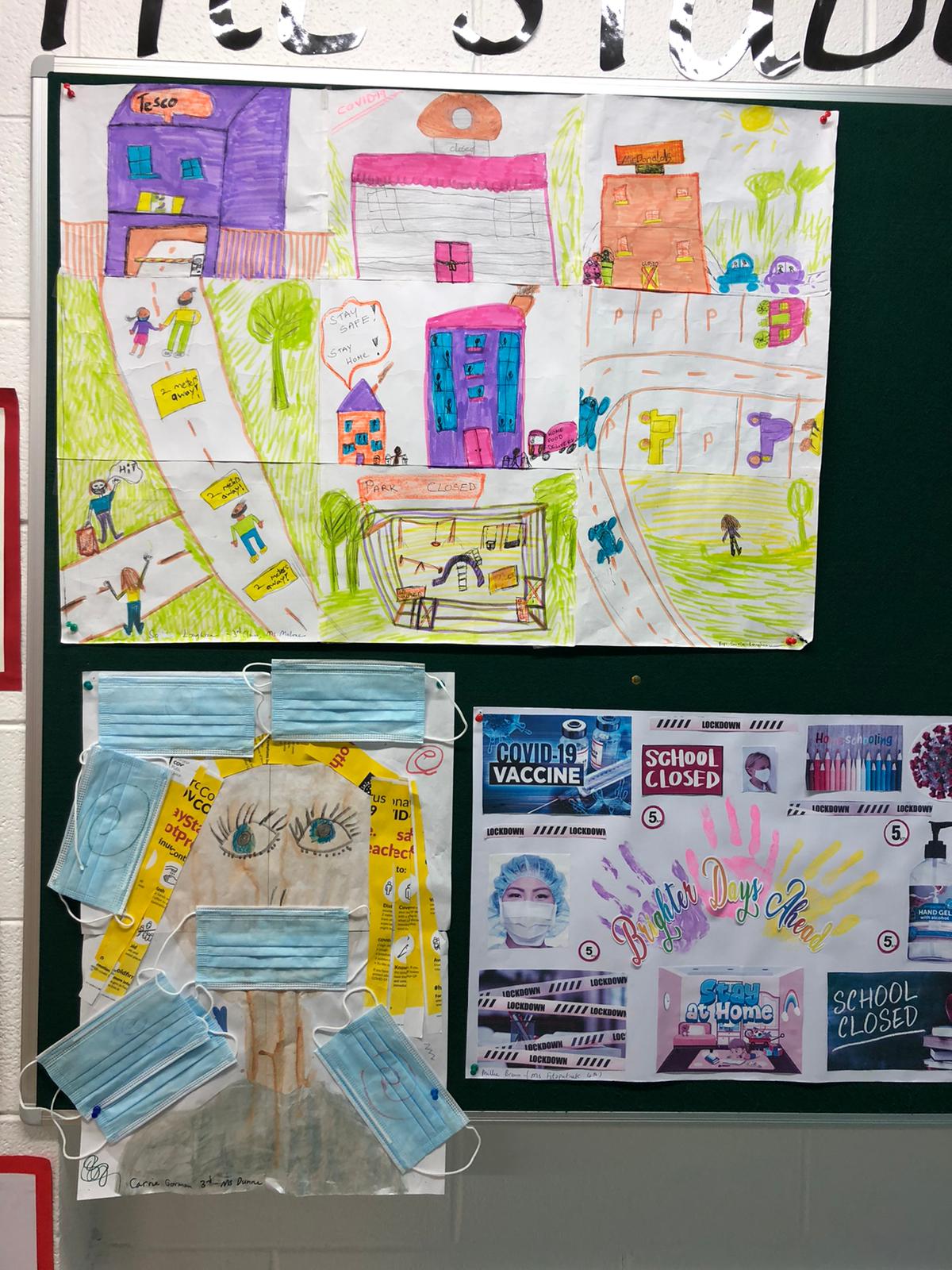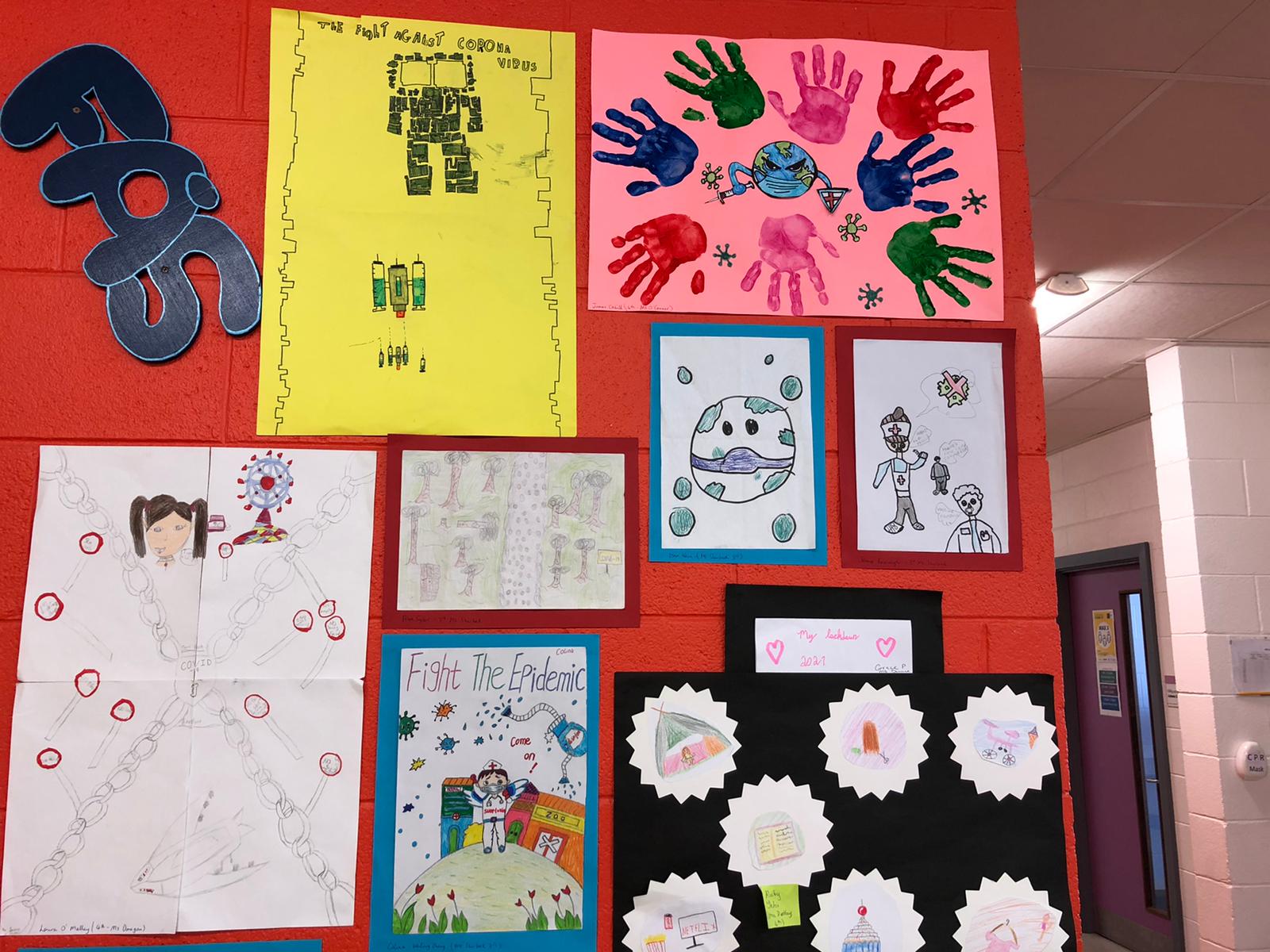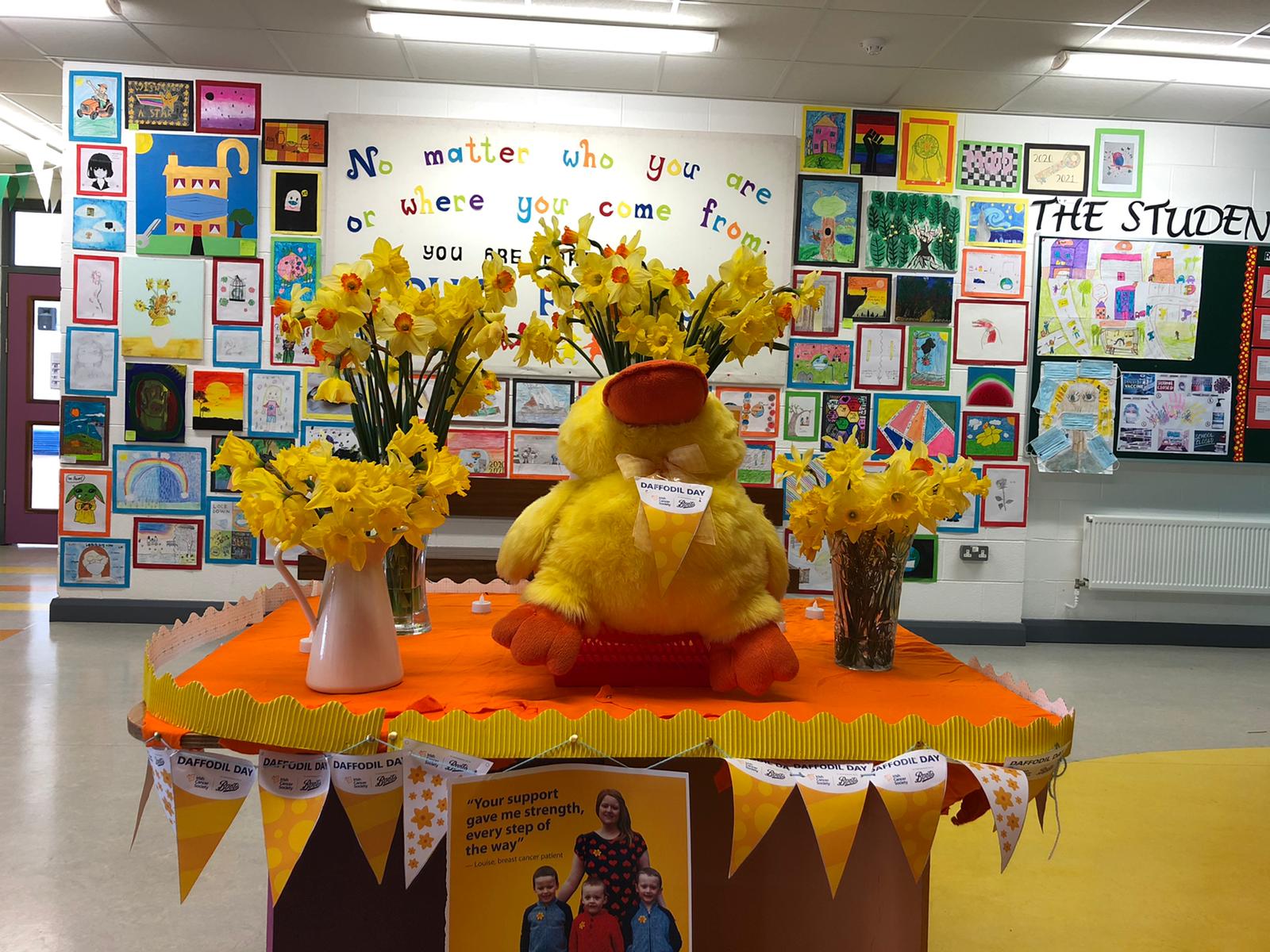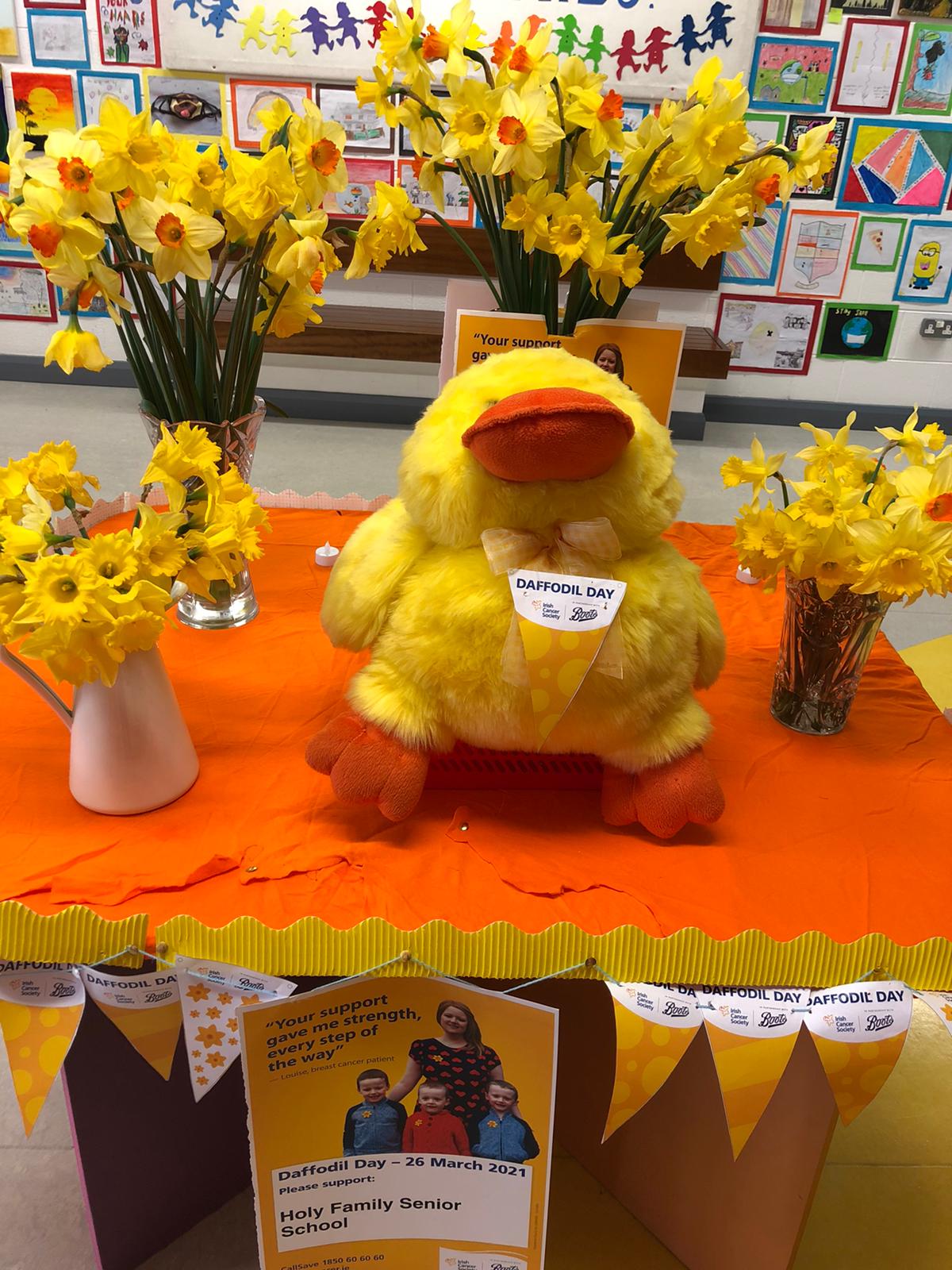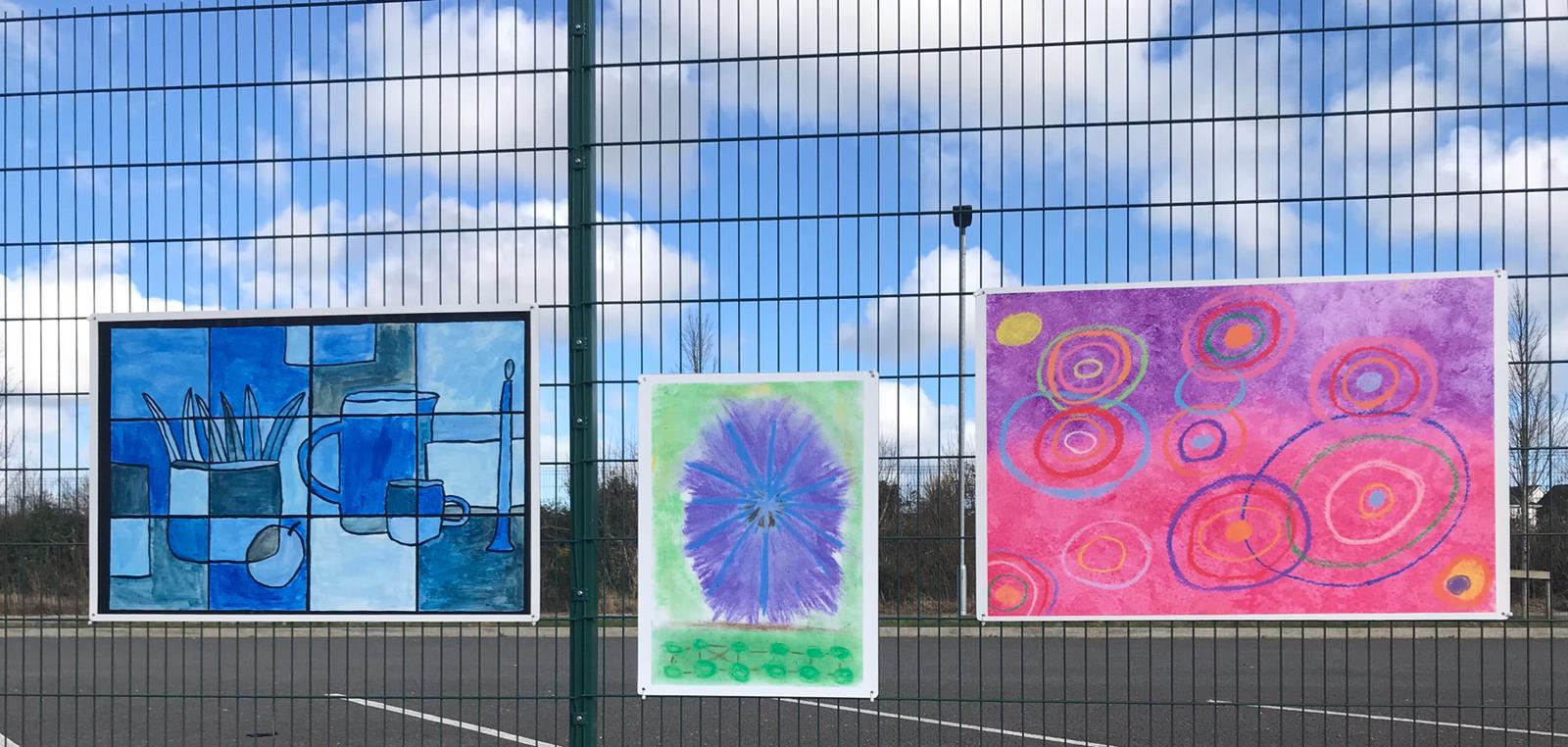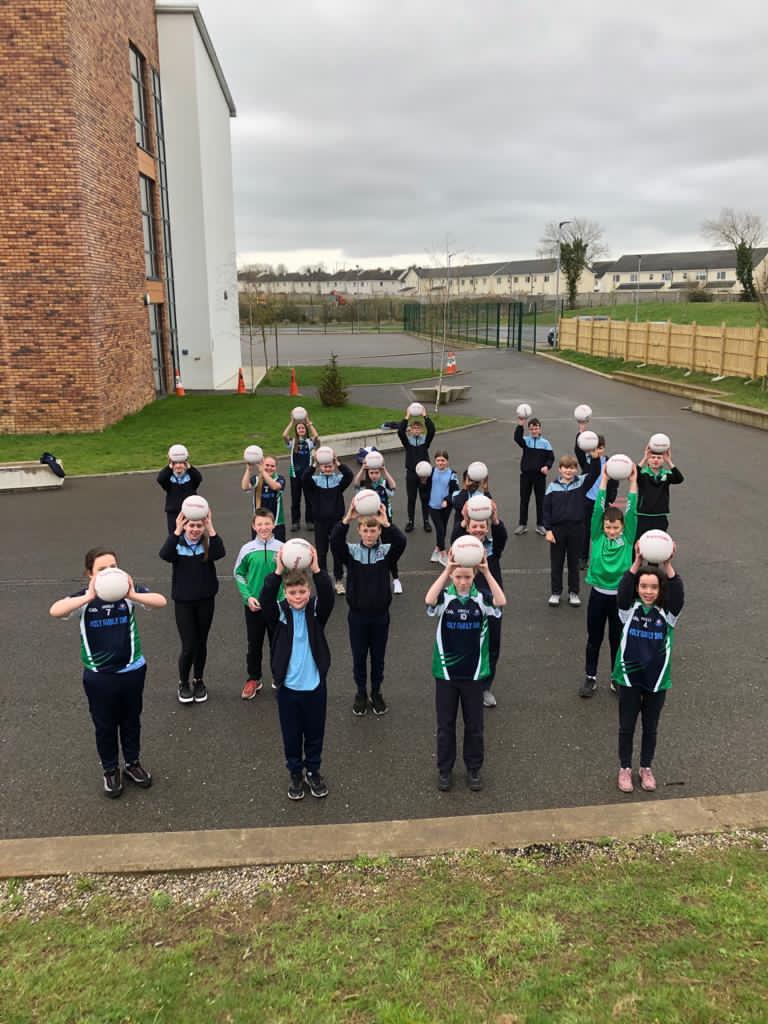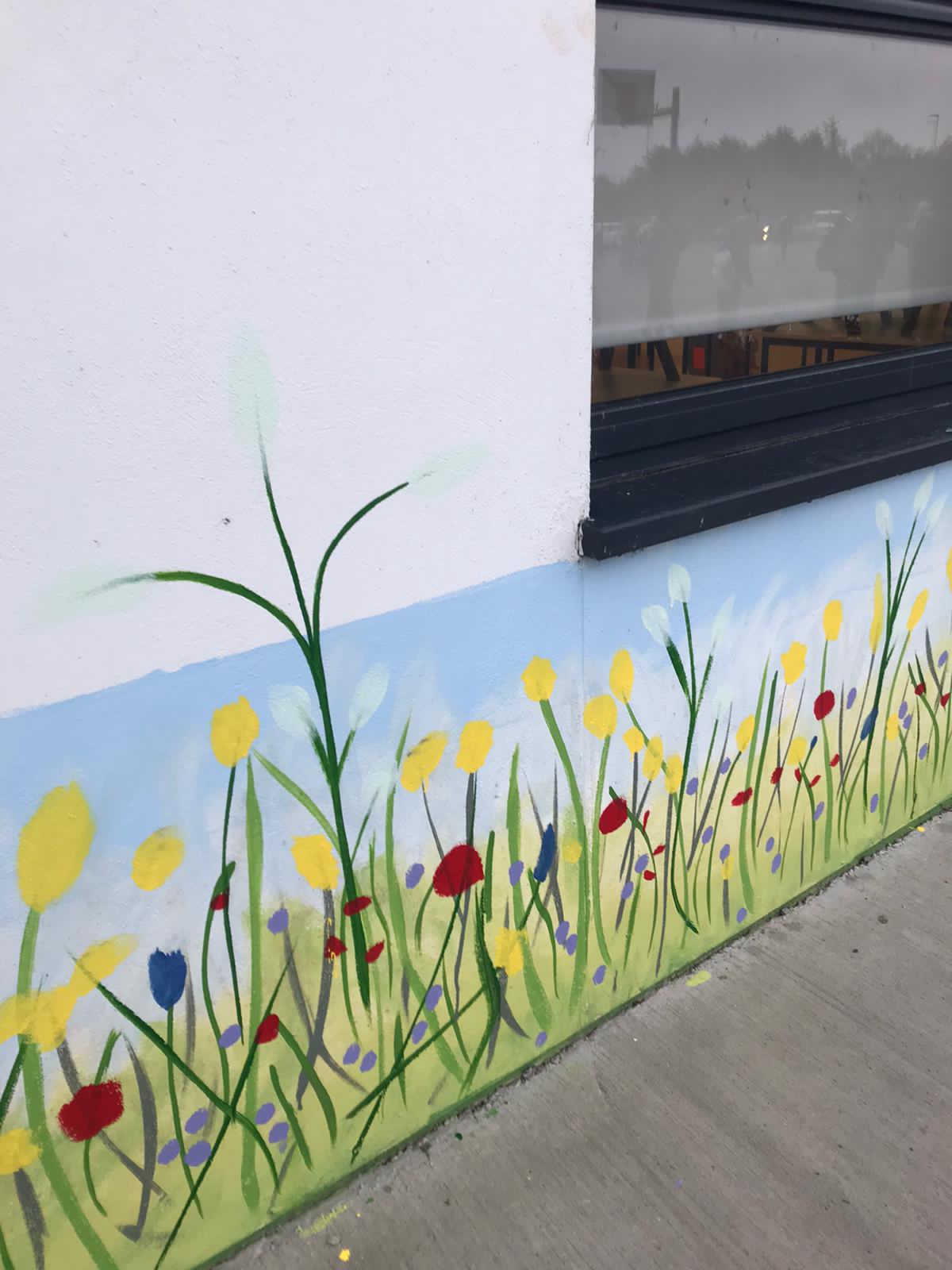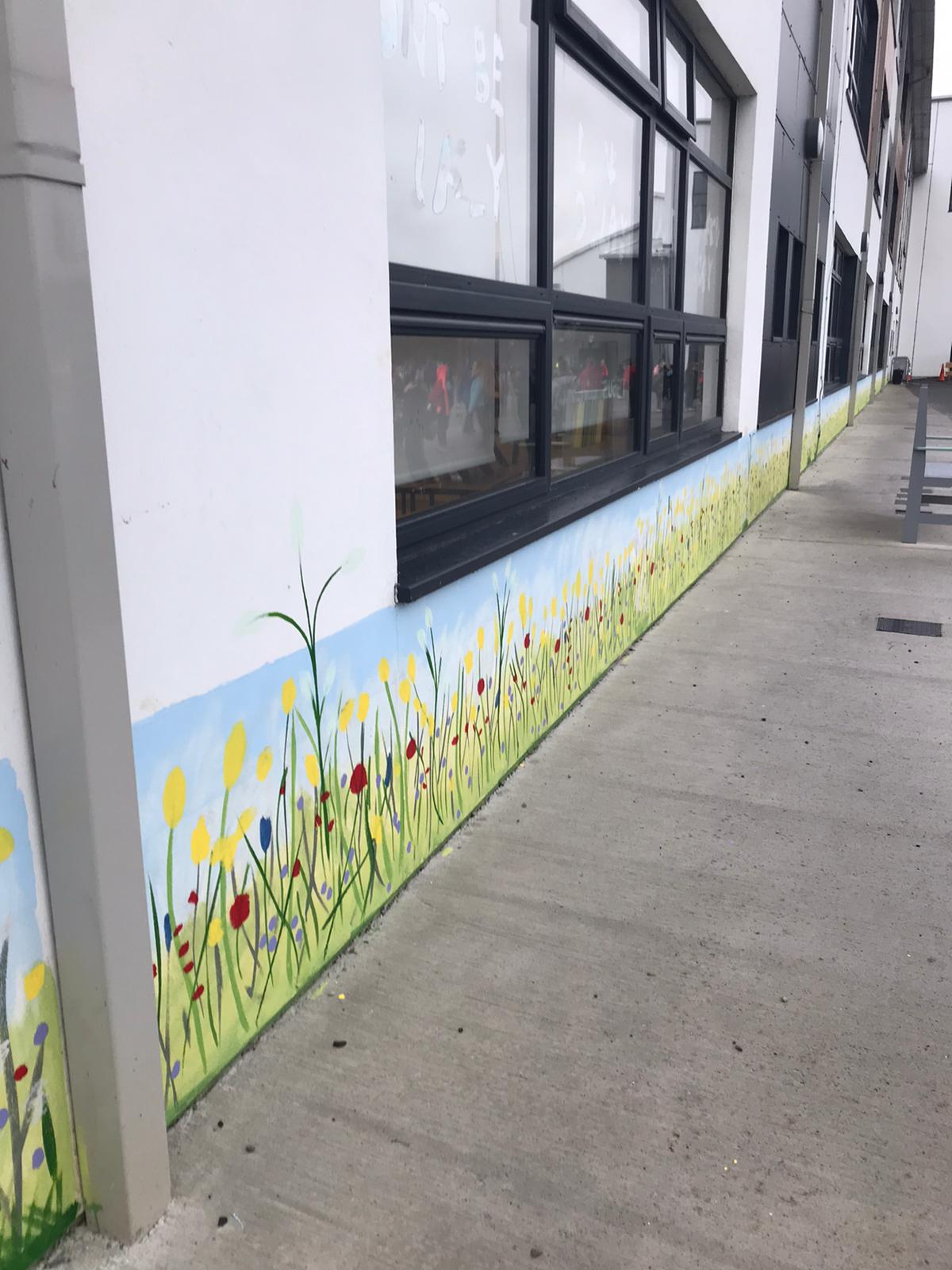 SEE ALSO – In Pictures: Huge participation as Laois virtual 5km event a big success