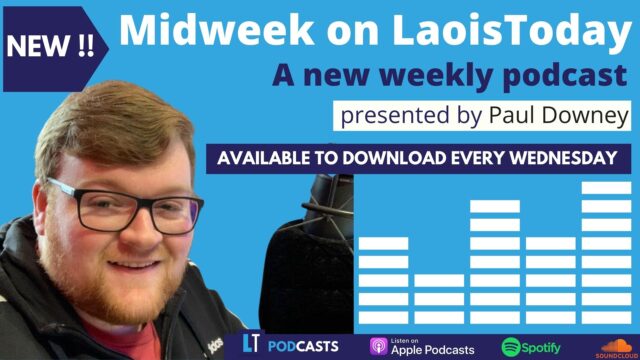 The latest instalment of the Midweek Podcast with LaoisToday is here – and we are up to episode 19.
Rebecca Houlihan is a 20 year-old student from Portarlington who suffers with severe asthma.
As this week marks Asthma Awareness Week, Rebecca tells us her story and how she lives with asthma on a daily basis, what she does to keep well and living with the condition in a global pandemic.
Leo Kavanagh from Raheen, is the driving force behind a new national organisation called Physical Impairment Ireland.
The group have met weekly over the last number of months and are there to give a voice to those with physical disabilities and impairments.
Leo discusses many pressing topics on the podcast including the lack of public transport for this with physical disabilities nationwide.
The Midweek Podcast with LaoisToday is presented by Portlaoise native Paul Downey and is available to listen to wherever you get your podcasts. 
You can listen to it below on Spotify or Apple Podcasts.
SEE MORE – First acts confirmed for major community variety show in aid of new mental health charity