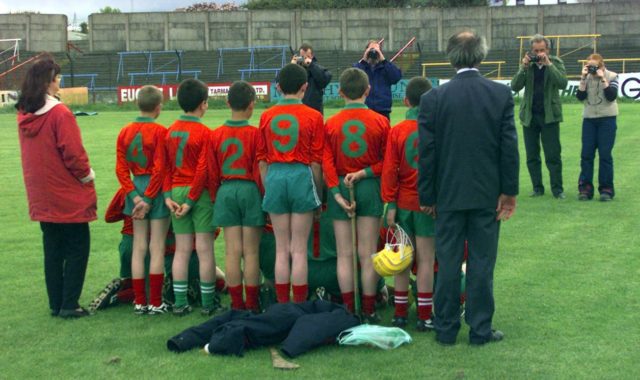 "Is it as far away as Killadooley?"
When I think back on my very happy primary school days in Rath National School, invariably the first thing I'll remember is the days playing Cumann na mBunscol football.
The wins. The losses. Those away days. Stopping in the shop. The brilliant coverage in the papers. The names of the various divisions, called after the generous local sponsors, many of them sadly no longer with us – the Montague Hotel, Laois Education Supplies, Miller's Hardware, Airboran Travel.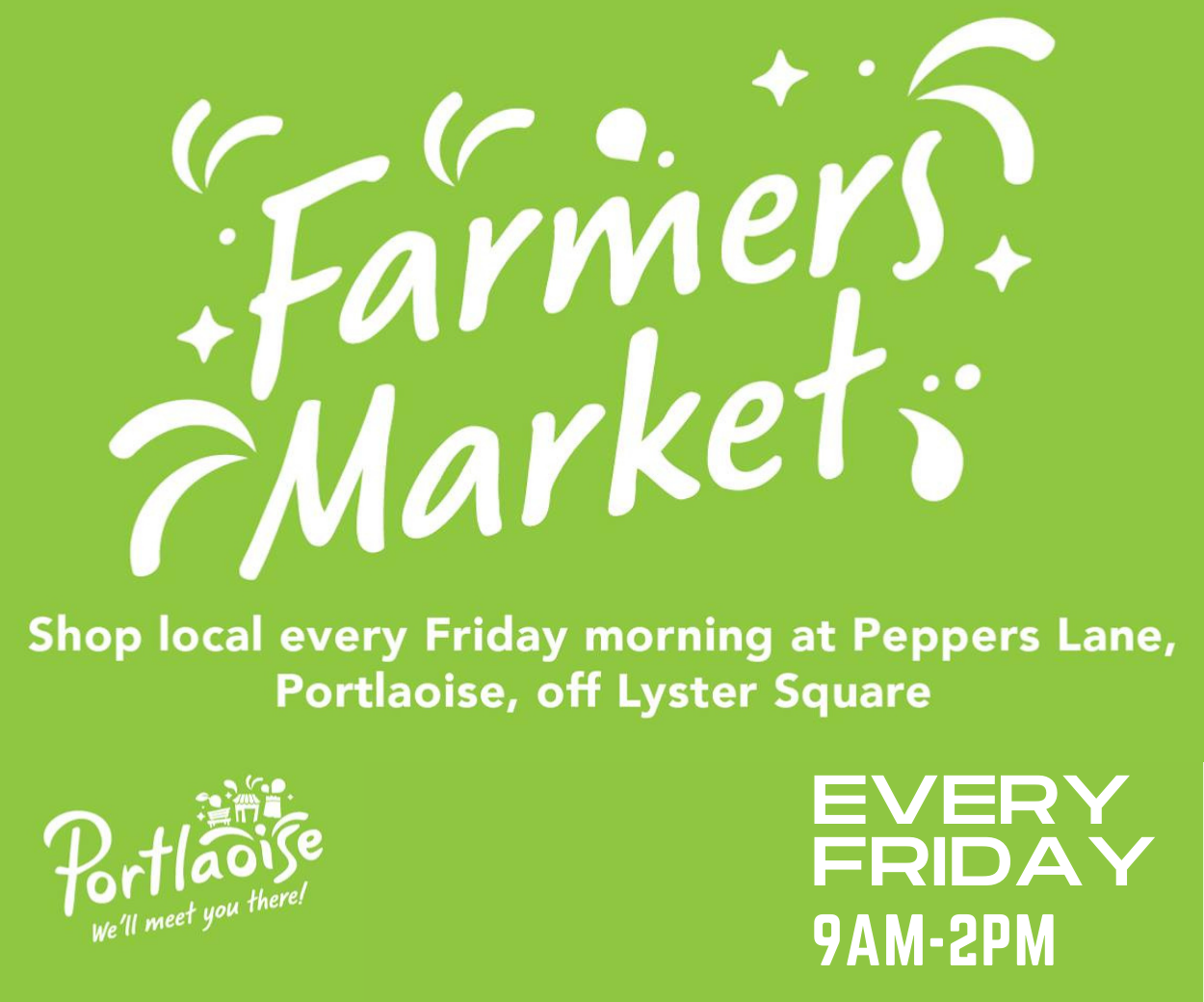 In the autumn of 1993, with Cumann na mBunscol still in its relative infancy in Laois having been only set up in the late 1980s (compared to 1971 nationally), I can remember being one of two fourth class students asked by principal Joe Hickey to play with the school's football team. To a ten-year-old, that was a big deal.
For the next three years it would become the focal point of the school calendar. Like clockwork the games would begin in mid September and conclude with the finals in November in O'Moore Park. The boys would play on a Tuesday, the girls on a Thursday. The schedule would be stuck to the wall and your week would revolve around it.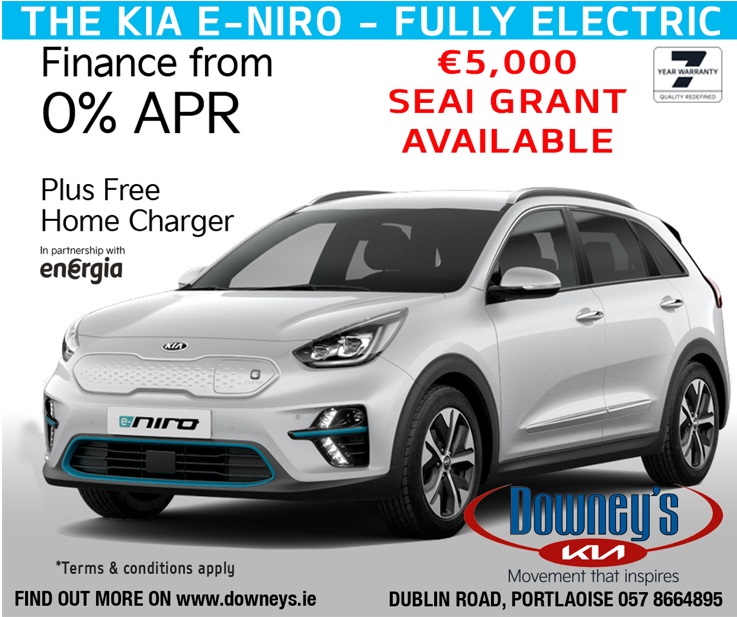 Over the next couple of years, we'd see nearly every corner of Laois, visiting places we'd never heard of before. All sorts of exotic locations: Killadooley, Killeen, Killeshin, Ballacolla, Ballinakill, The Heath, Timahoe.
We learned quickly that this Cumann na mBunscol was just a brilliant competition, one that placed schools of similar sizes against each other and it didn't have to be 15-a-side. Back then that was almost ground-breaking.
First up was Killadooley, who played in the Kilcotton GAA grounds. From Rath to Kilcotton was a bit of a trek and one that every future away game was measured against.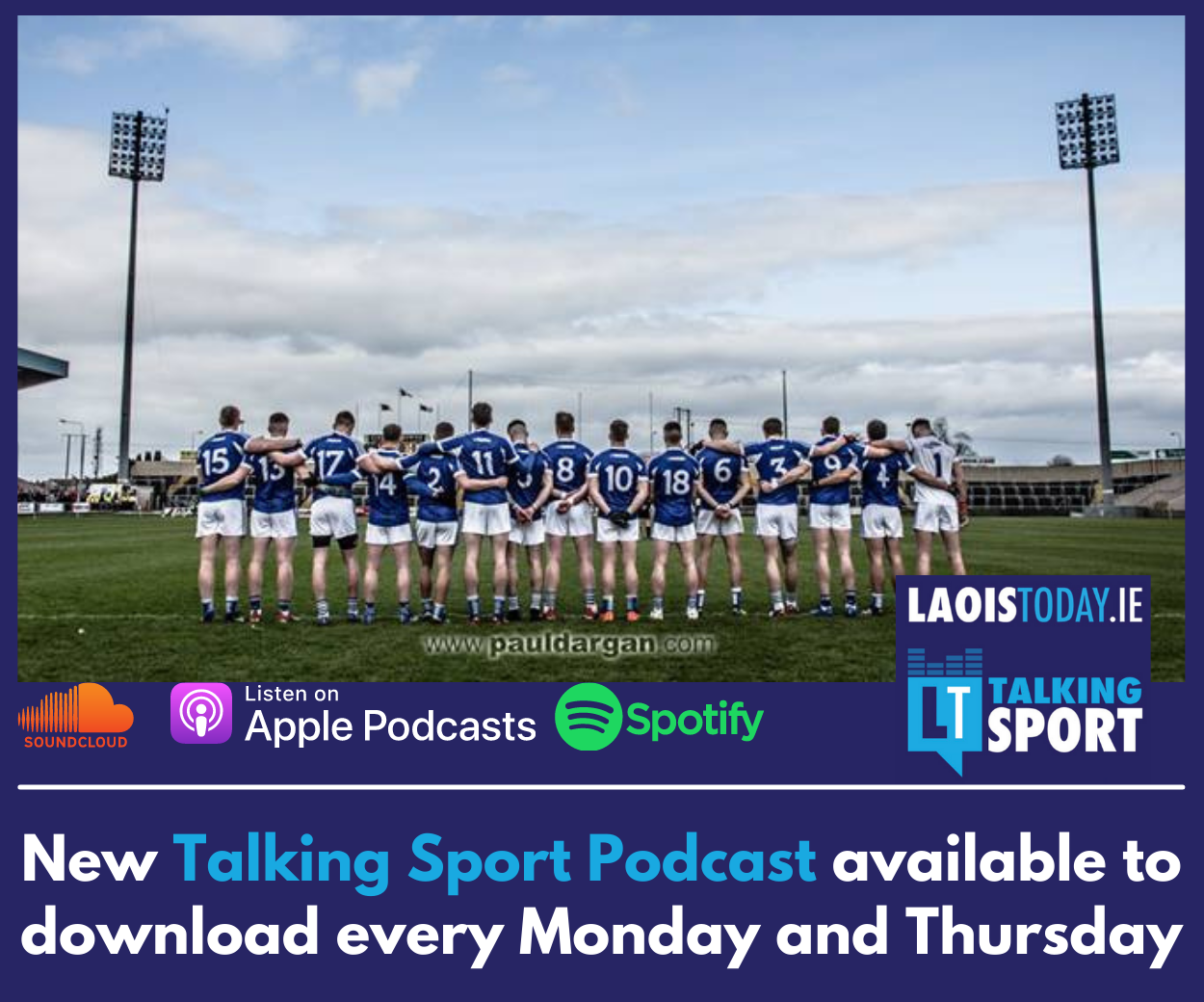 "Is it is as far away as Killadooley?"
Almost 30 years later, I can't remember much about the detail of the game though there are some things I'm fairly sure of. They had what seemed like a grown man playing full-back and though we we won, getting scores past him was pure hardship.
That was the first of many games we won that year and as autumn turned to winter we made it to O'Moore Park for an early Sunday morning final against Clonaslee. Togging out in the musty dressing rooms under the old stand and coming out the narrow tunnel through the high concrete block walls was a great thrill.
We'd won the group game against Clonaslee but in true Clonaslee football style, they were better in the final than they had been a couple of weeks earlier. They beat us by a point. The disappointment was huge but for me there was obvious consolation. I was only in fourth class. There would be other days.
And there were. The following year we won the final, this time reversing an earlier loss to beat Killeshin. At the time Jurgen Klinsmann was ripping it up with Spurs in the Premier League and as he banged in the goals, his diving celebration became iconic.
After scraping a win in a thrilling game, we duly did numerous 'Klinsmanns' across the middle of O'Moore Park, destroying both the jerseys and the pitch. The Laois GAA groundsmen wouldn't stand for it now.
And by 1995, we were dab hands at it, going up a couple of divisions and winning that too.
This time Rathdowney had a fine team and again we drew the short straw by having to play them away. That was as big a trip as Killadooley. We taught it was the end of the earth.
Once more we scraped by but we'd have to do it all again in the final. John Brophy was commissioned to video it and PJ Kelly, now a county councillor, was appointed commentator.
Again it was a dank winter day. We won by a point. I was the captain, got to make the speech and the whole lot.
A couple of years ago, on a trip to Rathdowney NS to capture the excitement ahead of a senior county hurling final, I reminisced on those games with Denis Hassett, the hugely popular teacher who looked after the school's GAA teams for generations and had been over that team we played against.
That same year, we had the legendary Pat Delaney into LaoisToday for an interview. His son Alan was one of Rathdowney's star men in 1995. Pat still claims that they were fierce hard done by by the referee. I may dig out the video and send it to him, show him he was only imagining things.
Another standout memory was the 7-a-side blitz played in the spring. This was a more open competition. There was no divisions. In the first couple of years, we'd made no impact. But in sixth class, we won our way through the group and then beat hot favourites Stradbally in the quarter-final.
The prize was huge. If you got to the final, the entire team got to play in Croke Park at half time of a Leinster championship match. If you won it out, at least one of the team would have been picked to play at half time on All Ireland final day.
What did we go and do only lose to Shanahoe in the semi-final. With that, my best chance of playing in Croke Park was gone.
Recently, while chatting to a younger club mate as I was preparing to coach the Annanough U-7s, he observed that those years provide the best games of all. Community Games, Cumann na mBunscol and Féile.
And it got me thinking how much the sixth class children, in particular, have missed this past year or more. In Laois, we've lost two years of Cumann na mBunscol hurling and one year of football.
In Cumann na mBunscol, in most schools, everyone gets to play. That's not the case when you go on to secondary school. The schools are bigger, teams are harder to make. It gets more serious.
It's also your last real chance to play with those you're in school with when you're in school with them. Lads scatter to various different secondary schools.
By the end of this week school will be out for summer.
Yes, there will be other chances to play football or hurling, for club and, for some, for the county.
But there will never be another chance to play Cumann na mBunscol.
In a sporting sense, that is the biggest Covid victim of all.
SEE ALSO – Check out more of Steven Miller's Breaking Ball columns here