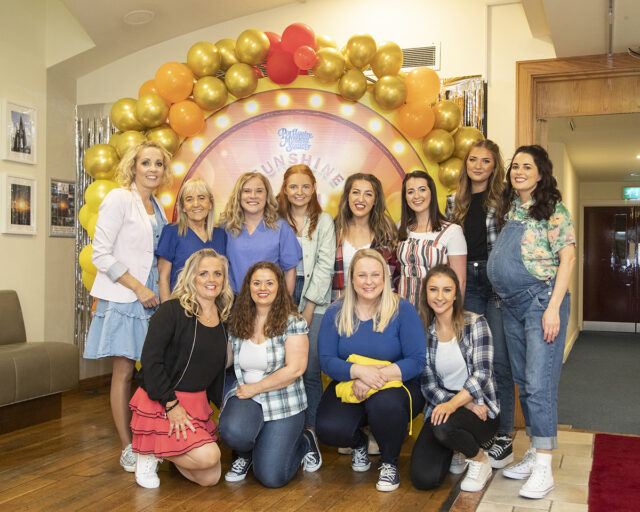 What a show!
All this week in the Dunamaise Arts Centre, the Portlaoise Musical Society are performing to a full house with their brilliant production of 'Sunshine on Leith', the Irish premiere of the Scottish show featuring music from the pop-folk band The Proclaimers.
It's the first time in three years that the group have been on stage and they have returned in spectacular fashion.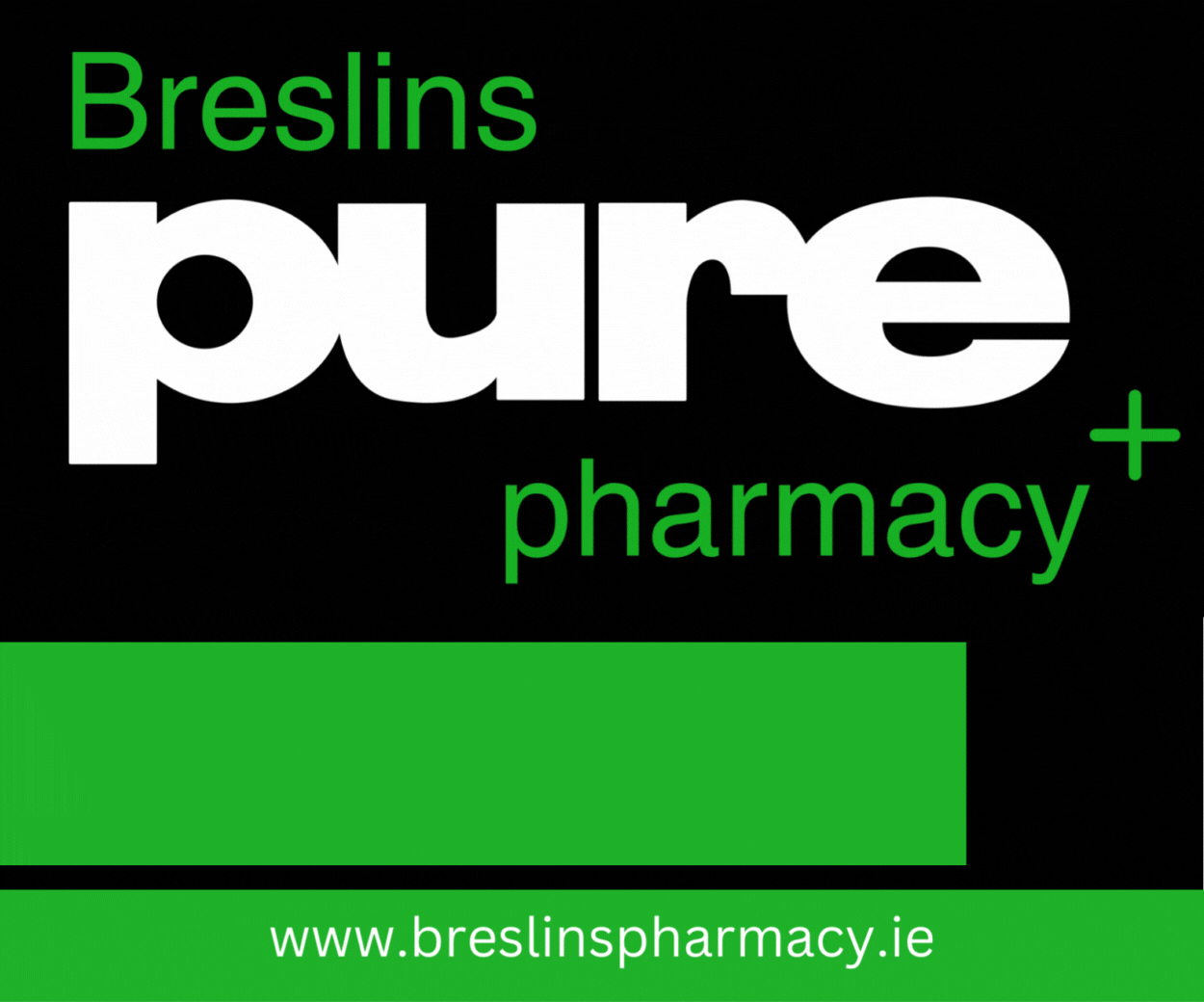 As one observer remarked when leaving the Dunamaise on Monday night, a recent trip to the Bord Gais Energy theatre in Dublin for a show wasn't in the same calibre at all. It's hard to believe it's an amateur production.
But then the Portlaoise Musical Society have been knocking it out of the park for years and have been winning big at the prestigious Irish Association of Musical Societies (AIMS) awards in recent times, including in 2018 when 'Titanic – The Musical' won the top 'Best Overall Show' honour.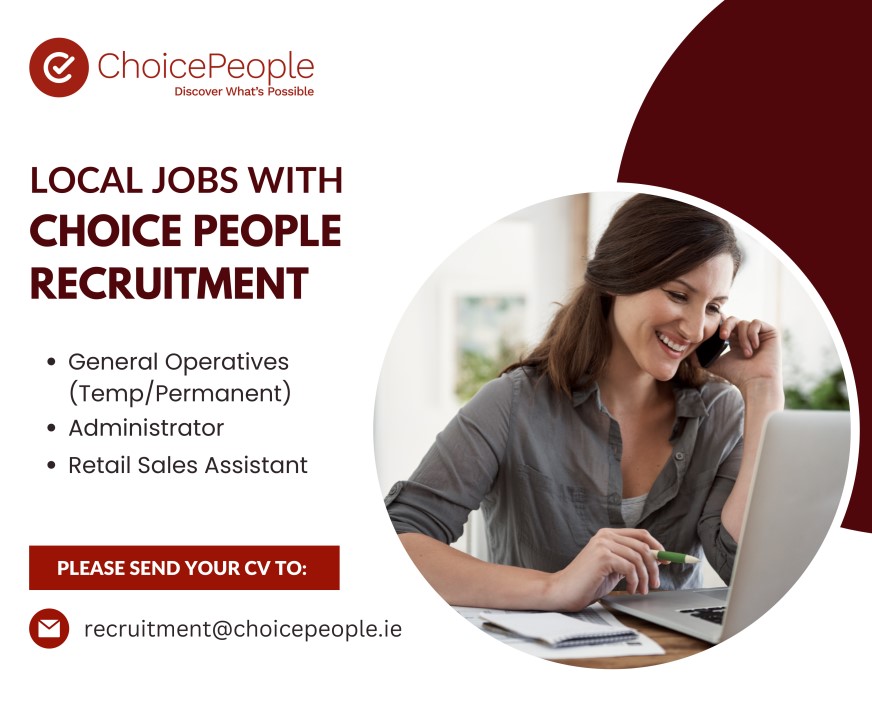 Their production of 'Ragtime' a year later was also recognised with multiple nominations and two individual successes.
This is an entirely different show, set in Edinburgh in 2012 after two young local men return having served in the war in Afghanistan.
The show features an award-winning production team including Director Paul Norton, Musical Director Emer Hartnett, Choreographer Stephanie Browne and a cast and chorus of more than 50 people.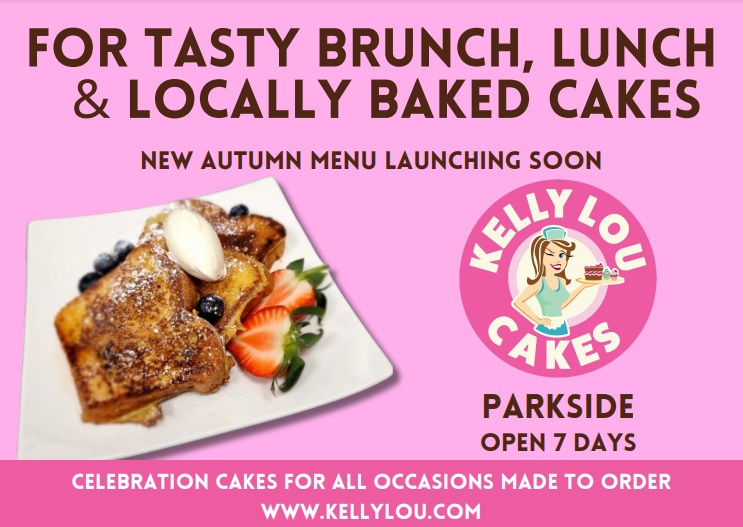 It's also the first show to have a sign language interpreter with Moneygall native Mary Guest on hand on Monday evening to ensure that everyone can experience the magic of the production.
The story focuses on the lads' lives and loves, and that of their family members. It's a really good-humoured tale, though one tinged with emotion at times too.
With so many recognisable songs, including 'Letter from America', 'From Misery to Happiness' and a show-stopping finale of '500 Miles', it lends itself to an upbeat atmosphere and giddiness among the cast that is palpable in the audience.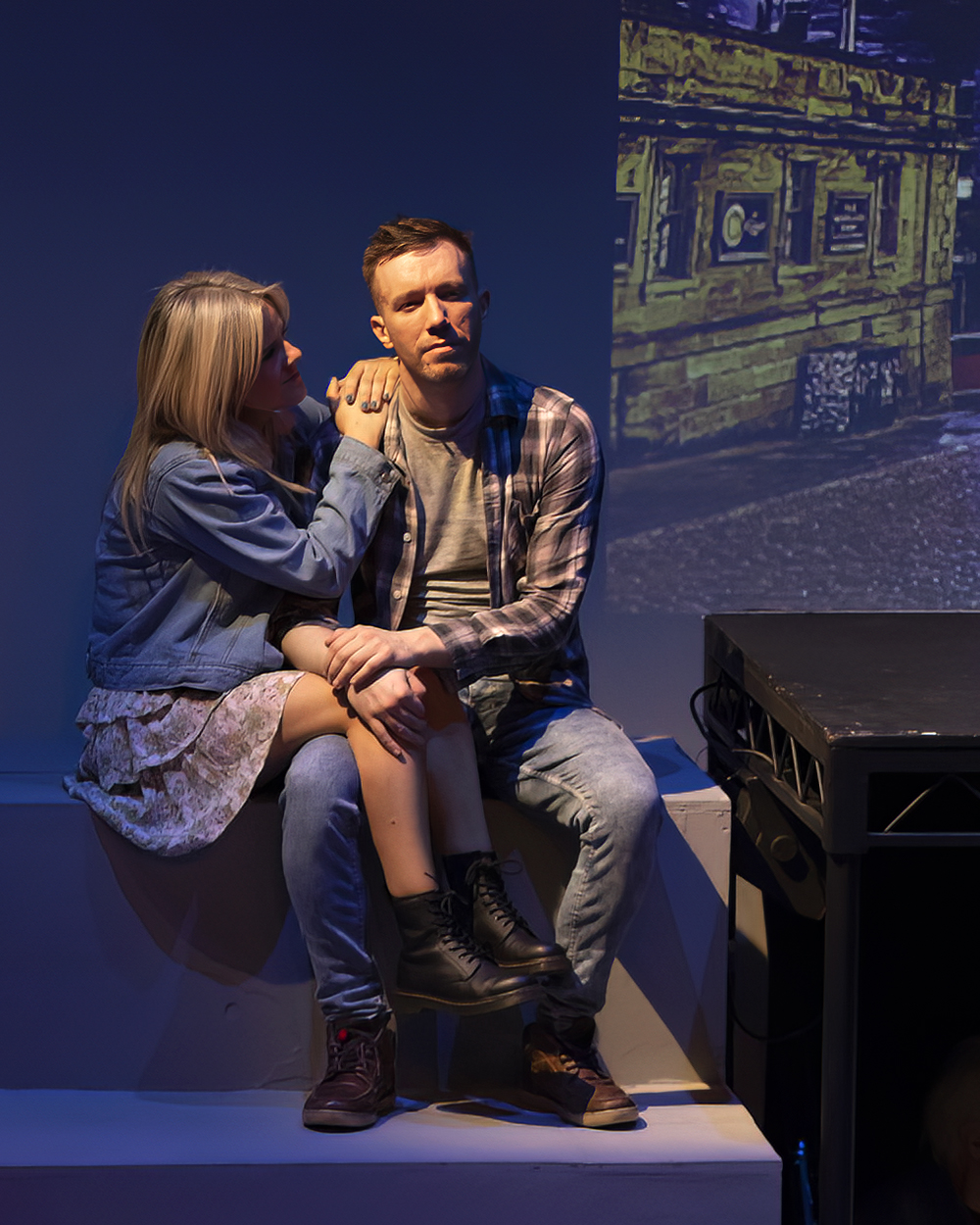 It is a prototype all-singing, all-dancing performance that is the perfect antidote to what we've all experienced over the last couple of years. In short, the entire cast seem to be having great fun.
But it's a highly-professional show, on a set where all the background images used were captured by local photographer Terry Conroy on a visit to Edinburgh.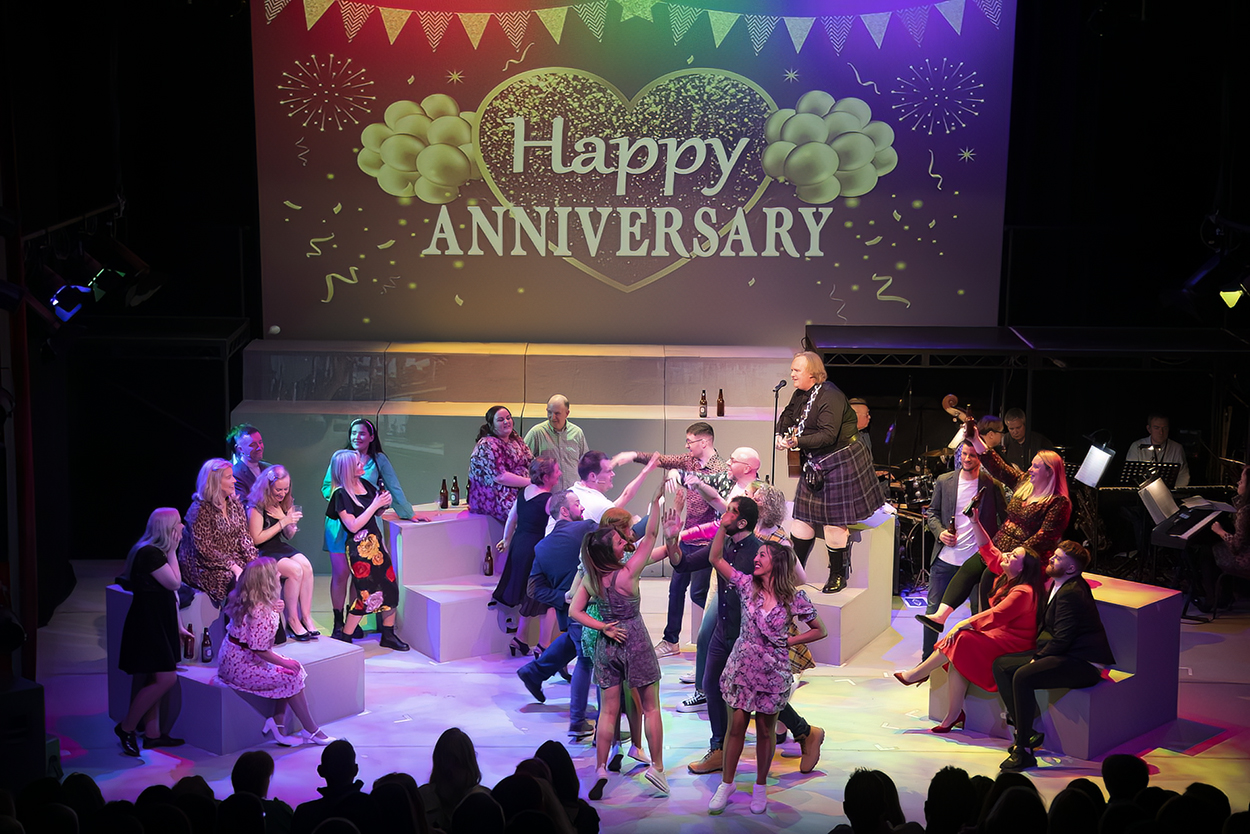 Indeed a group from the Portlaoise Musical Society went to the Scottish city before rehearsals started, visiting Leith and attending a performance of the show in the King's Theatre in Edinburgh.
The seven principal characters all give strong performances.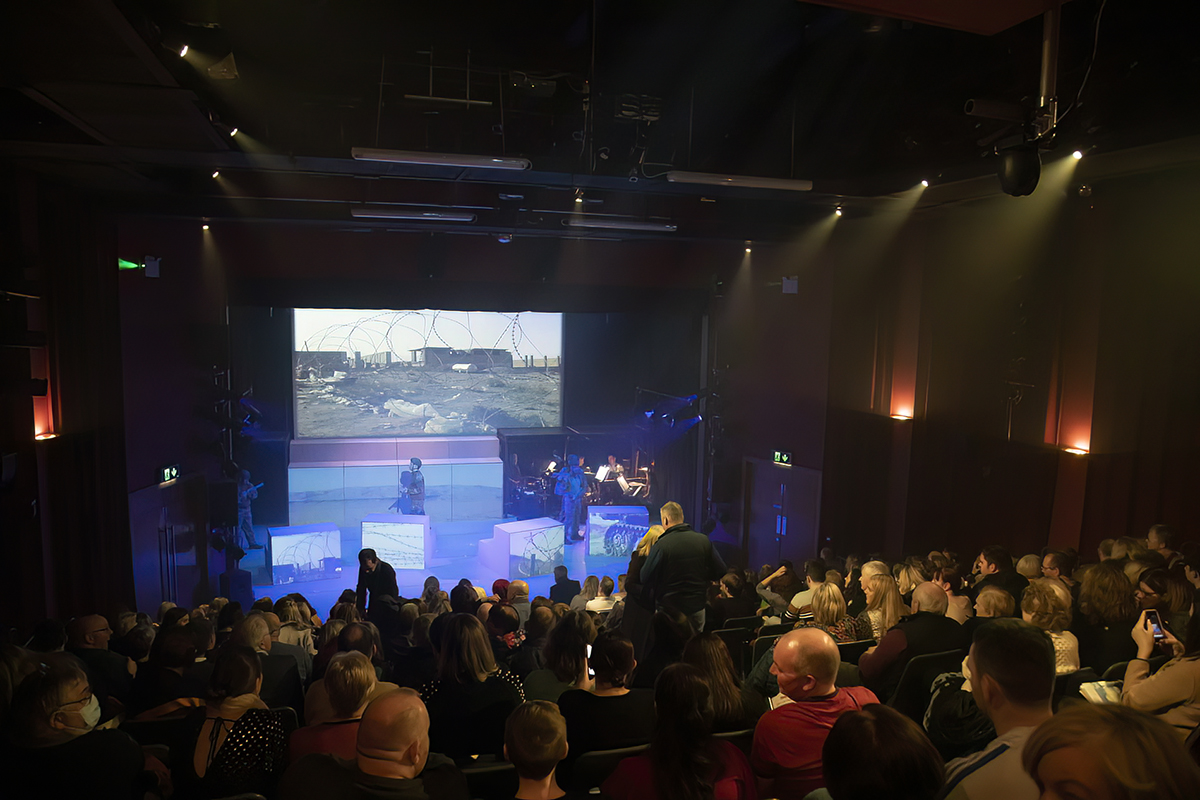 Ballyfin's Eoghan Fingleton is no stranger to the stage and plays Ally, one of the two returning soldiers.
The other soldier, Davy, is played by Galway native Shane Kelly, winner of best actor for his performance in 'Ragtime'. It's his third time to be part of the Portlaoise show.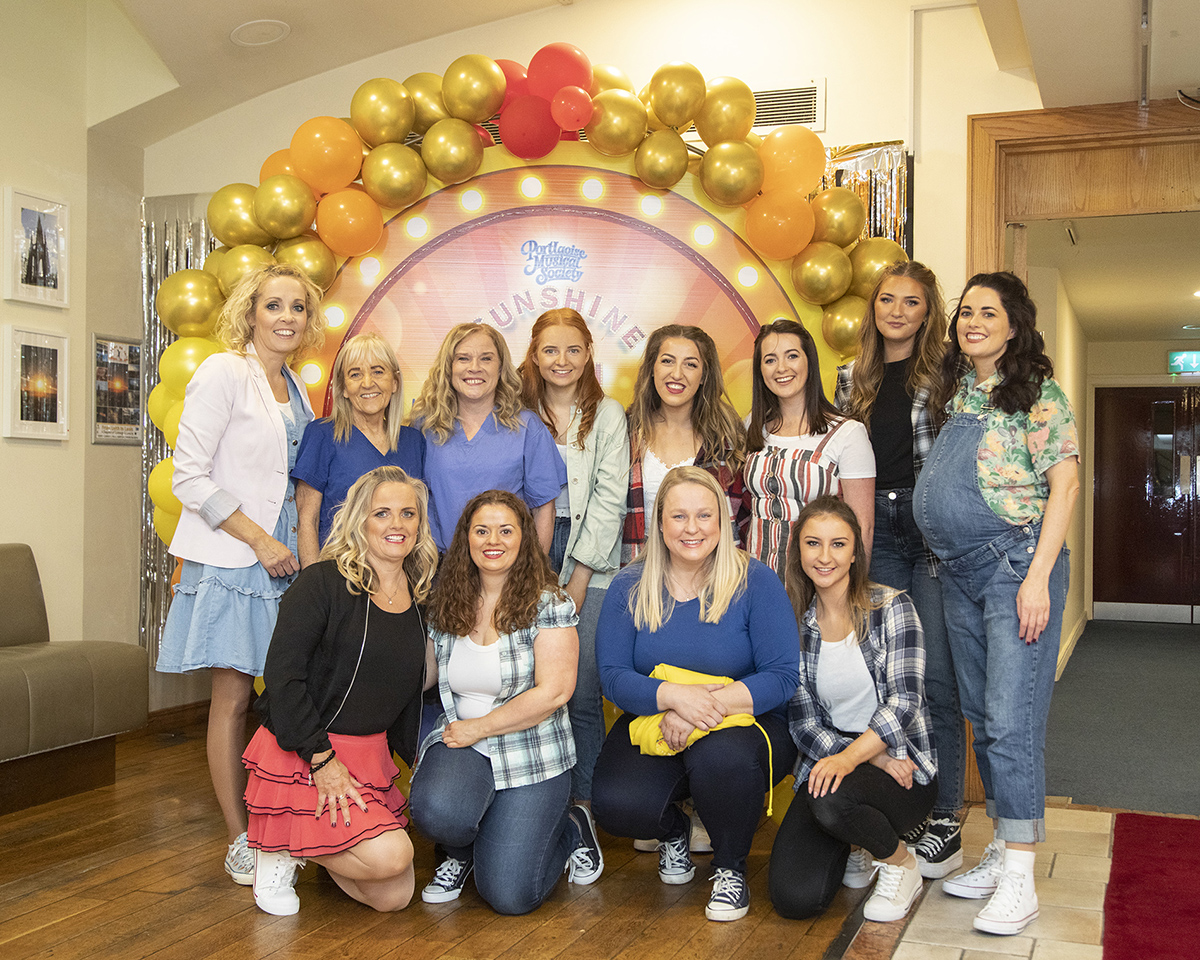 Actors from outside the area is a common occurrence with Andrew Docherty, previously involved with societies in Naas, Maynooth and Kilcock, playing Rab, husband of Jean (Hilary Treacy) and father of Davy (Shane Kelly), Liz (Sarah Troy) and Eilidh (Aoife Digan).
Docherty is wonderfully cast as an Asda security guard, loving father and husband and a man with a significant skeleton in the closet. Crucially he's also a Scottish native.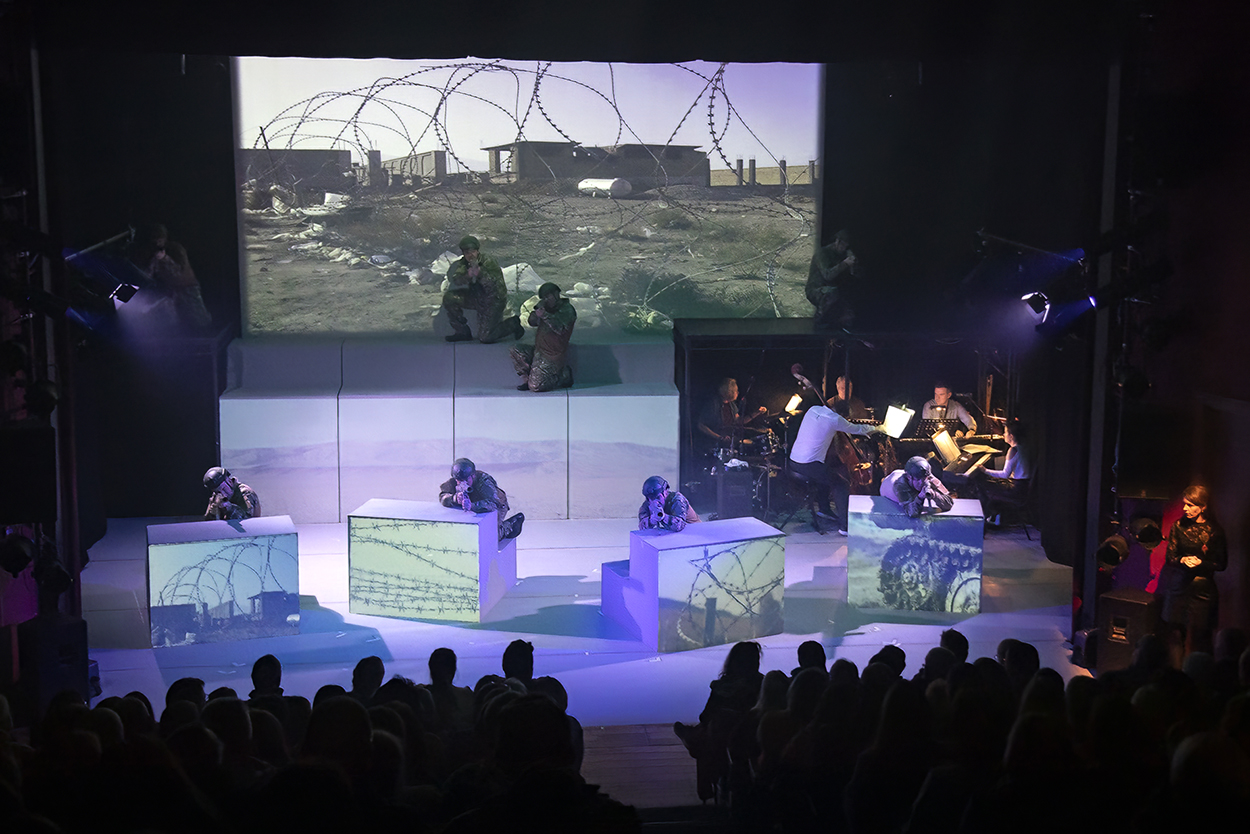 His on-stage wife is Hilary Treacy, the proud Roscommon native but now a long-time Laois resident and local solicitor.
She too gives a massive performance in what is her ninth show on stage, her third in a leading role. For good measure, she is also the society's secretary.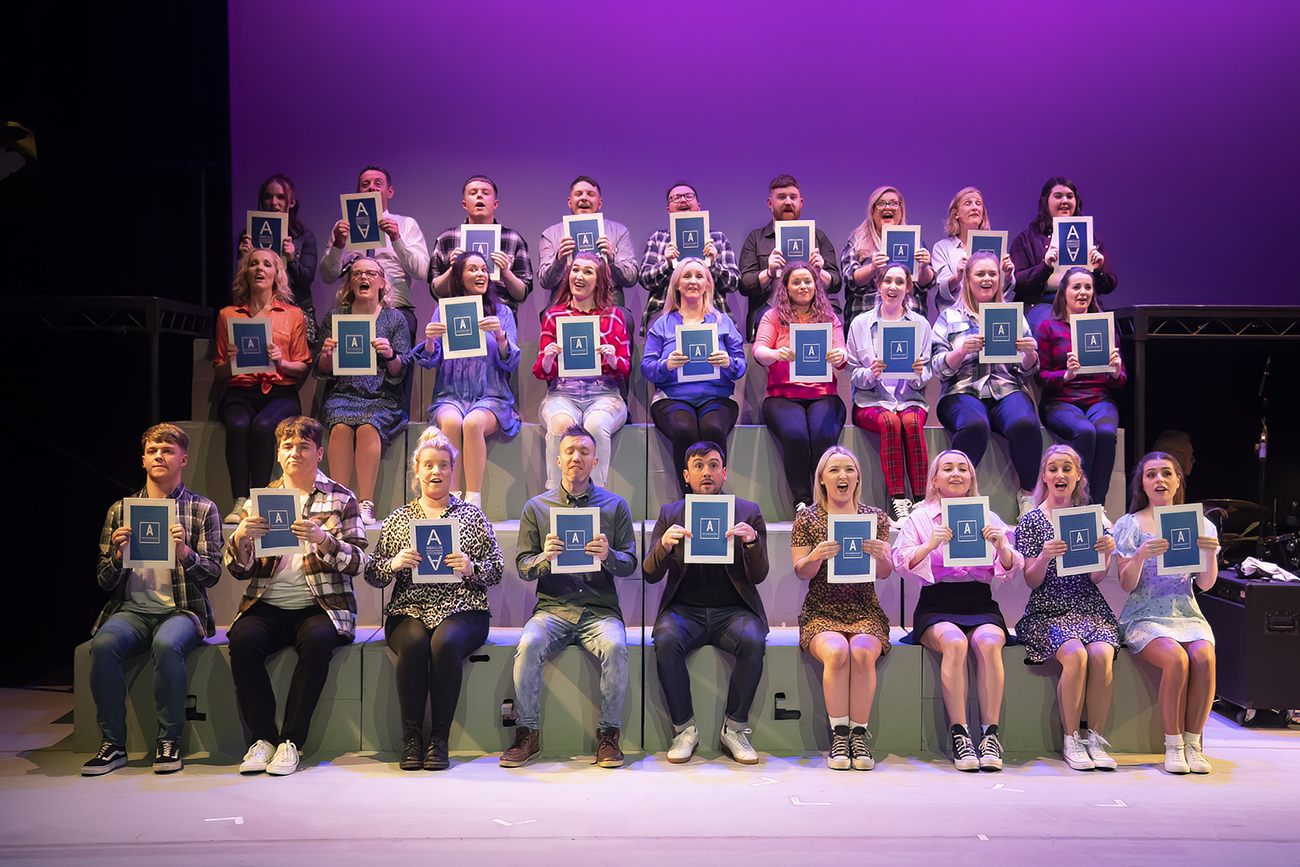 Portlaoise's Aisling Rohan (a teacher in the Gaelscoil and a tutor with the local drama academy Curtain Call) plays Yvonne, a London native, good friend of Liz and new love interest of Davy while Sarah Troy, also from Ballyfin and who runs her own music school, is brilliant in what is her first leading role.
Liz fills a key role as Ally's girlfriend but someone not a bit happy with her lot.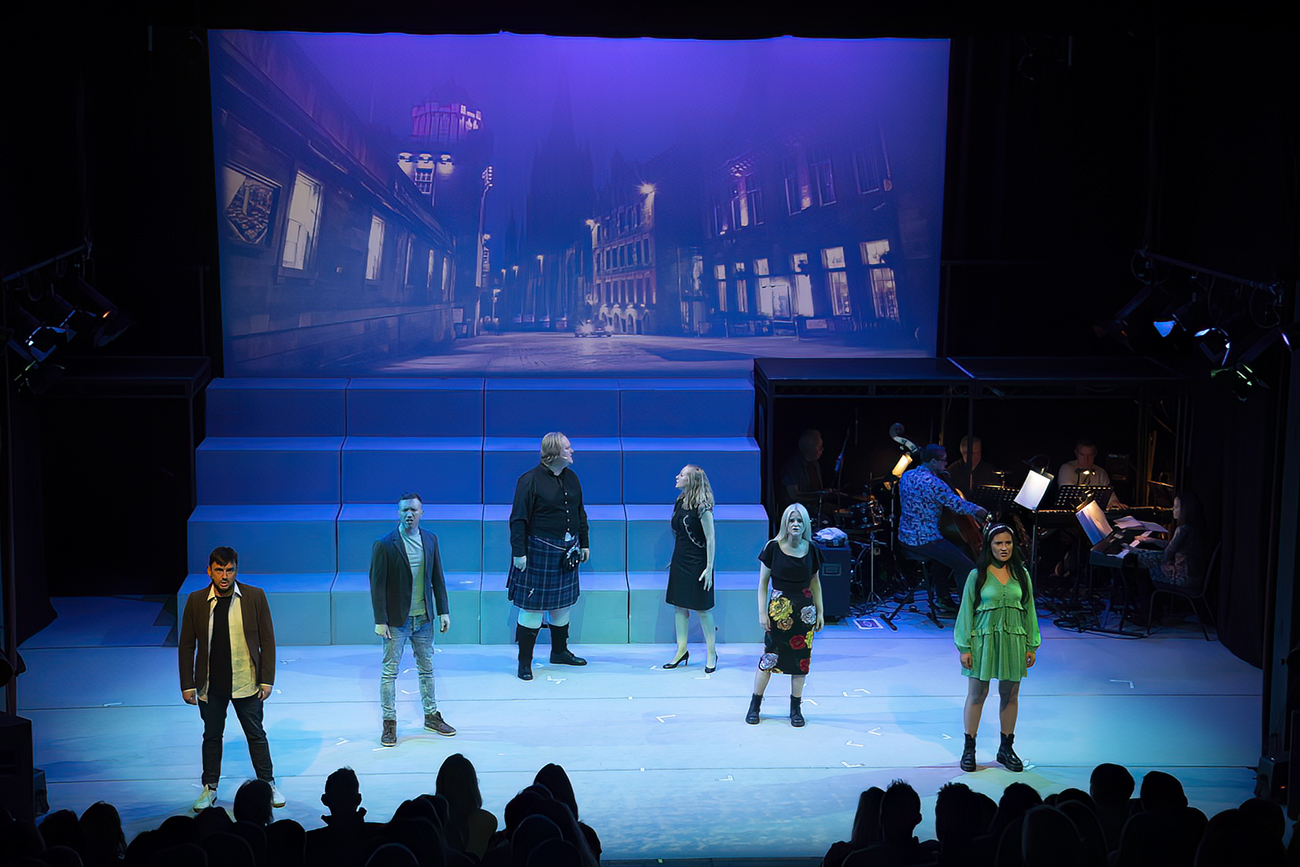 Offaly woman Aoife Digan joins the Portlaoise Musical Society for the first time and makes her first appearance on stage in five years. She plays Eilidh, the long-lost daughter Rab never knew he had.
In the background is a lively group of mostly locals, who provide great energy and quality, enhanced by a high-end set and costumes.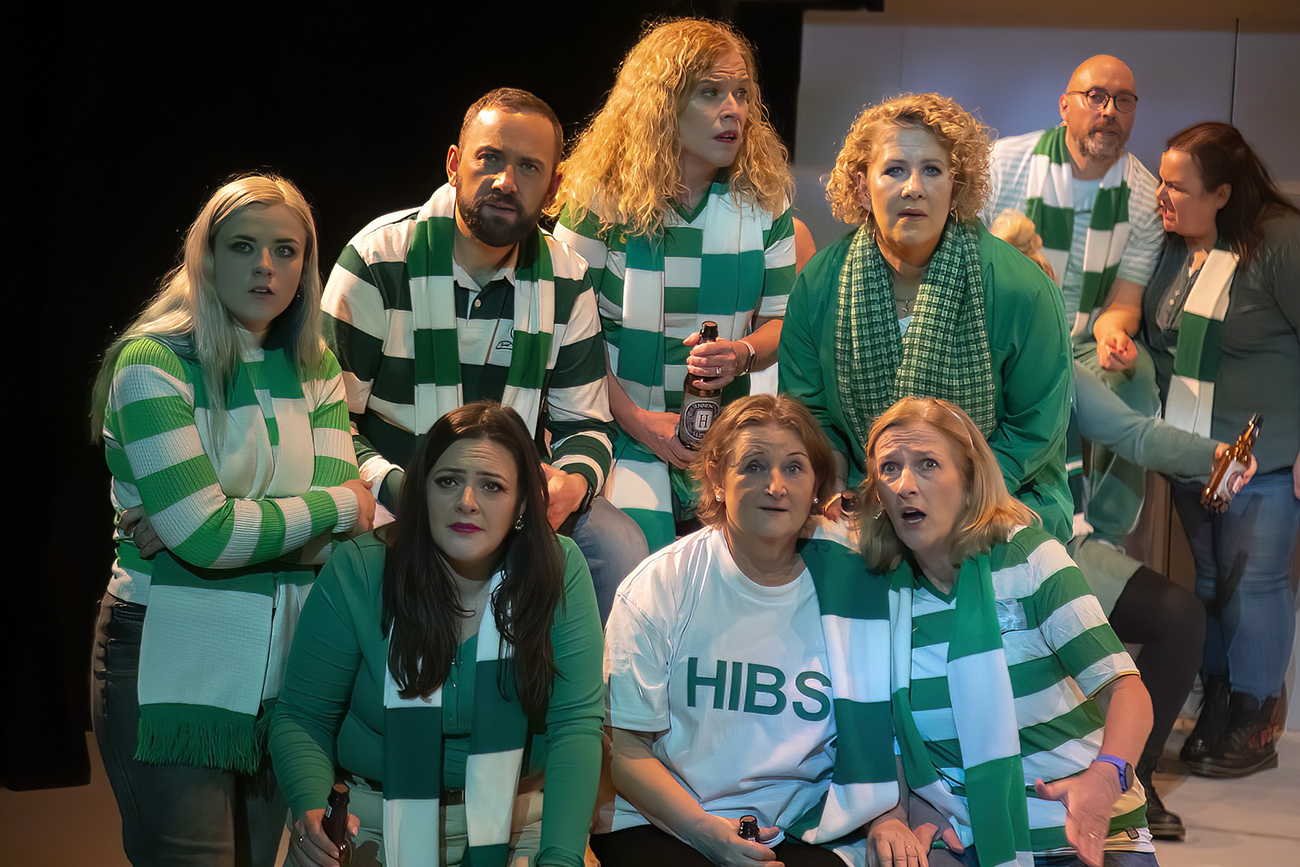 Supporting roles are filled by Laoise O'Connell, Jamie O'Callaghan, Triona Talbot, Dawn Kavanagh, Derek McGinn, Joan White, David Walshe, Emma Phelan, Johnny Mulhare, Claire Carroll, John Lynch, John Coss, Cathal O'Sullivan, JJ Tynan, Richie McEneaney, Padraig O'Flaherty, Kerry O'Carroll-Talbot, Tersa Lynch, Helen Flynn, Bernie Tynan, Lorraine O'Callaghan, Deirdre Phelan, Shannon Moran, Dylan Kerry, Claire Kelly, Lisa Langan, Niamh Delaney, Rachel Kavanagh, Caroline COnroy, Amy McNamara, Orla Dunne, Brian Rohan, Treasa Ní Mhíocháin, Sarah Meehan, Ciara McDaid, Elsie Byrne, Olive Maher, Sarah Delaney, Chloe Finlay, Lauren Maher, Gina Rohan, Ash Geoghegan, Rory Chadwick, Colin Fitzpartrick, Zion Powell, Sammy Cuddy, Mary Guest (ISL interpreter) and Terry Conroy (photographer).
Spare a thought too for the hard-working stage hands like Portlaoise Musical Society stalwart chairman JJ Tynan from The Heath, Cathal O'Sullivan, Chris Kavanagh and Dylan Kerry.
For many of the cast, there is no rest for the wicked with a large number going straight into rehearsals for the Portlaoise Panto, 'Sinbad and the Ring of Kerry' which will be on stage in January.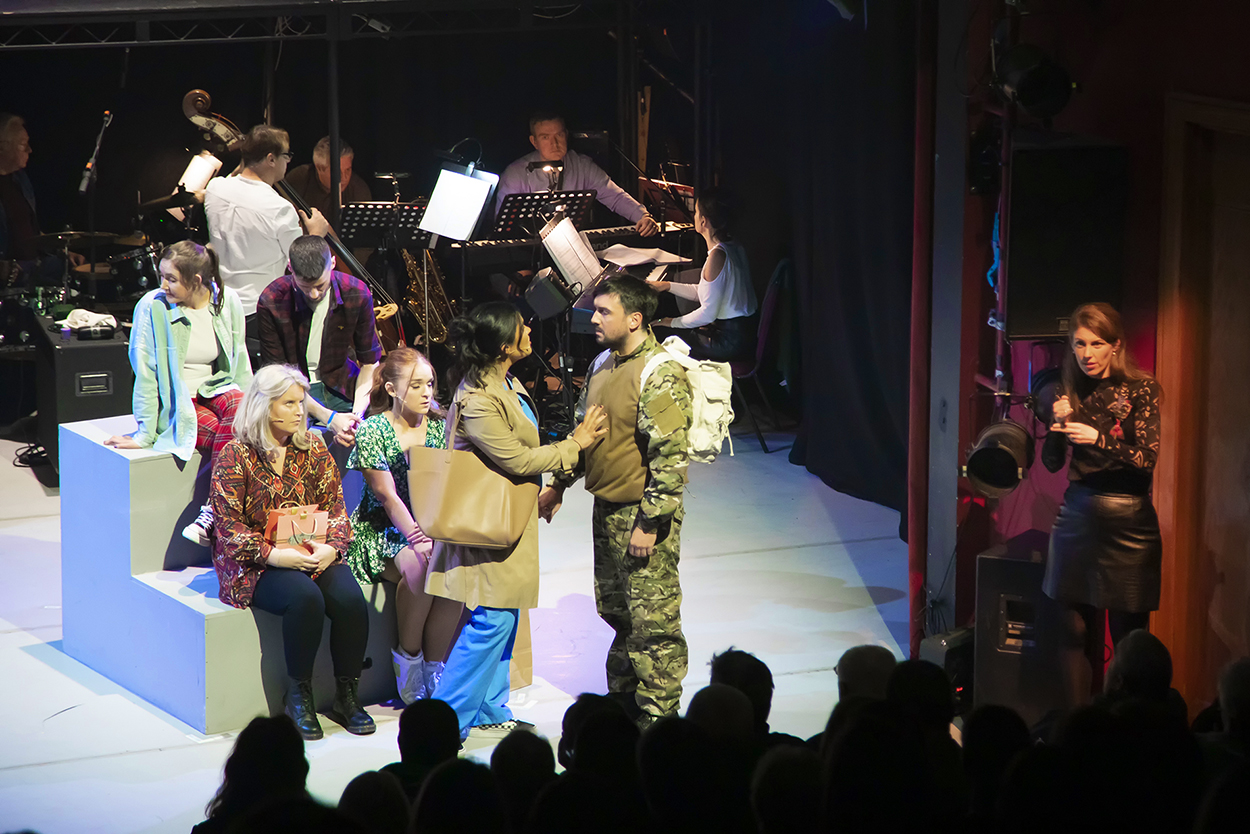 And for the Portlaoise Musical Society, the wheel will keep on turning too, with attention switching to next year's event. They will have their AGM in the spring when members will vote on what to perform next year.
'Sunshine on Leith' runs again on Friday and Saturday night in the Dunamaise Arts Centre but tickets are fully sold out.
Photos above are courtesy of Terry Conroy, professional photographer with the Portlaoise Musical society. 
This evening (Friday) the group will be doing a takeover on the LaoisToday Instagram account which you can follow here.
SEE ALSO – Laois County Council urged to CPO vacant properties that have 'never been lived in'