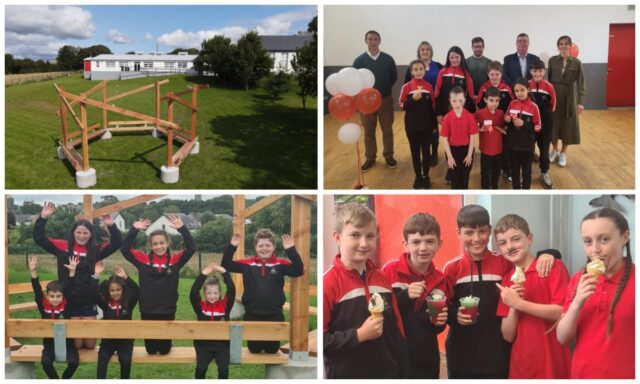 Friday last was a day of celebration at Scoil Mhuire Fatima as the school unveiled its new outdoor learning space.
Unfortunately, the weather didn't facilitate an 'outdoor' celebration but the GP hall was just as good as the children were joined by special guests.
These were: artist Alan Meredith, Creative School's associate Aideen McHugh, Chairman of Laois County Council Pascal McEvoy, Fr. Seán Kelly and former principal Ann Bergin.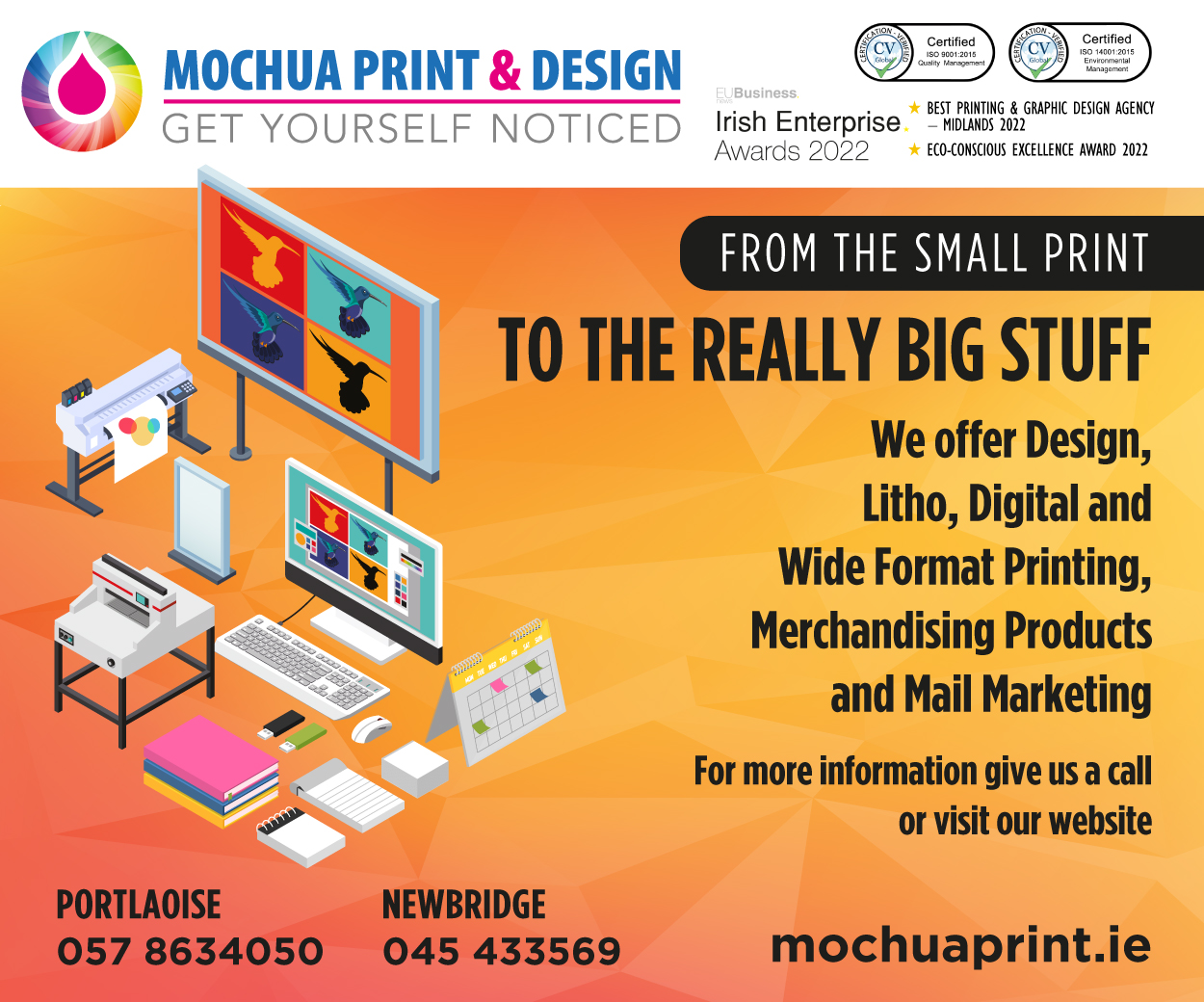 This project was part of the Creative Schools initiative which supports schools to put the arts and creativity at the heart of children's and young people's lives.
The initiative provides opportunities for children and young people to build their artistic and creative skills; to communicate, collaborate, stimulate their imaginations, be inventive, and to harness their curiosity.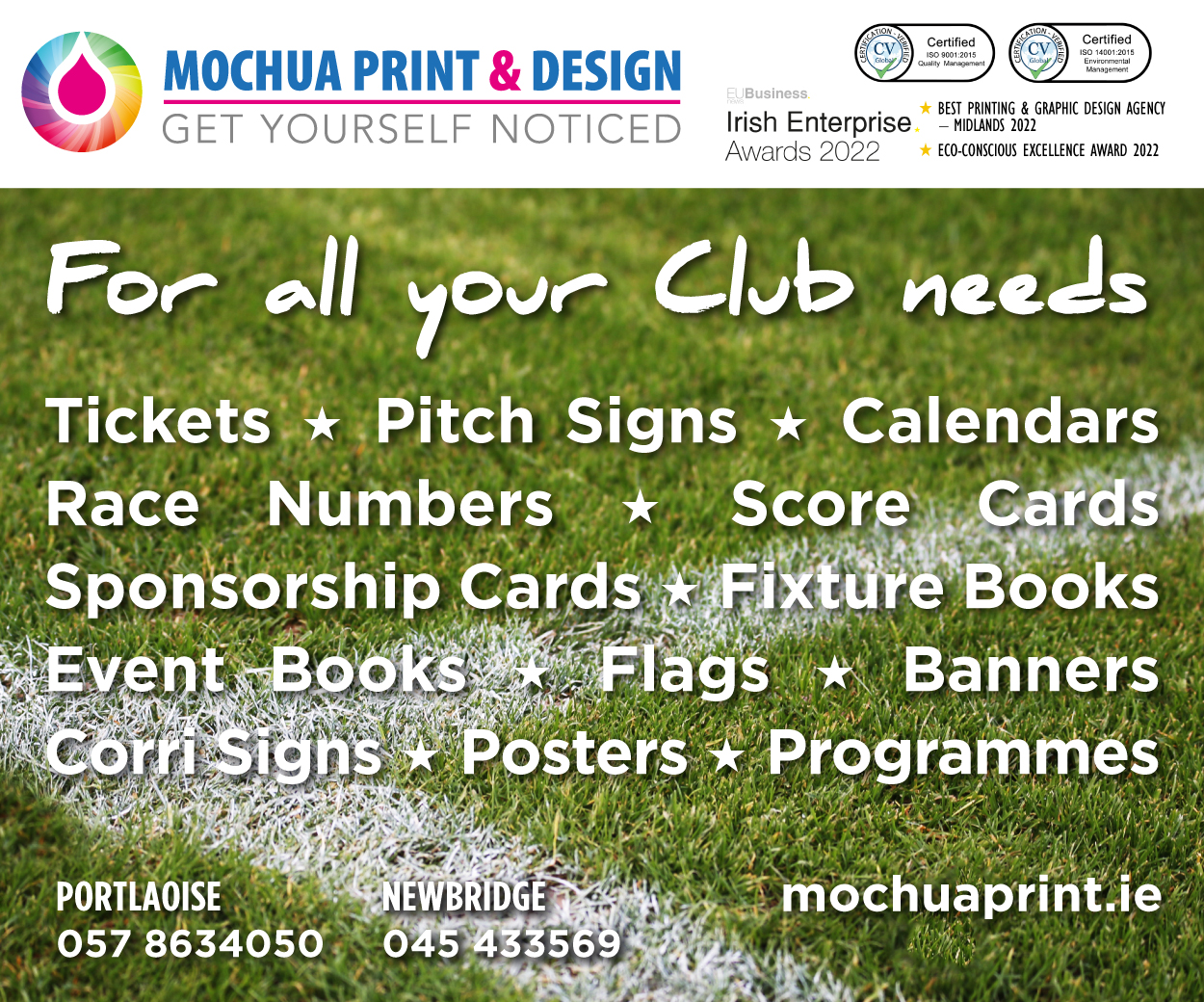 Year two of the project was a collaboration between Creative Schools associate Aideen Mc Hugh, Artist Alan Meredith and the children of the school.
The end product is a wonderfully designed sculpture which functions as an outdoor classroom / gathering space that will be enjoyed by the children for many years to come.
The project was led by 6th Class teacher Anna Moore and her Creative Schools Committee of Mia, Holly, Luke, Fiadh, Ciaran, Aidan, Emilia and now 1st year students Ryan, Shane and Jessica.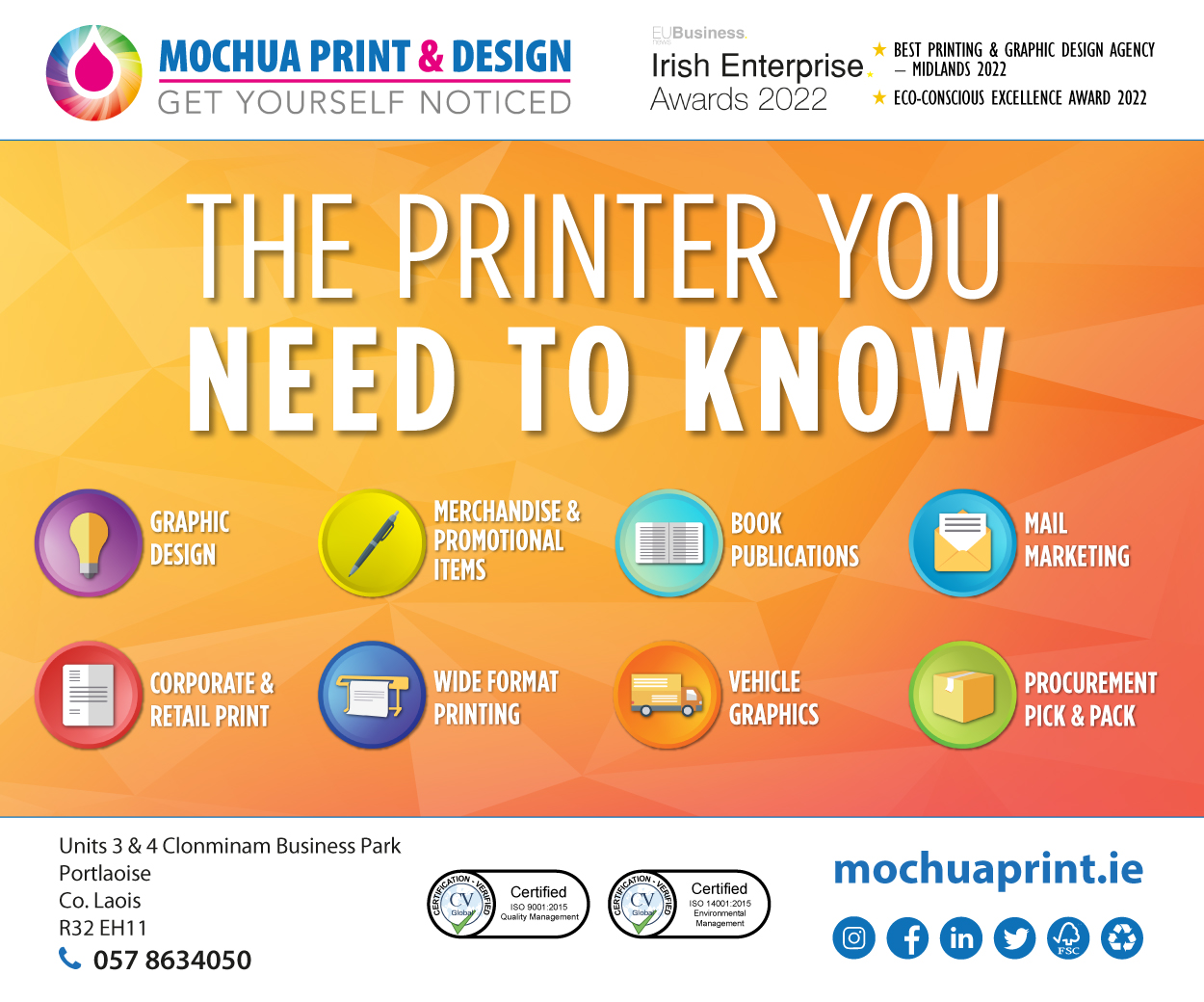 Ms Moore and the committee explained to the audience how the name 'Croí na gCruthú' (Heart of Creativity) was chosen for the piece. "Croí means heart.
Our students are at the heart of our school community and we hope that the school will be the heart of the Timahoe Community going forward. Cruthú is the shortened Irish for Creativity.
We hope spending time learning outdoors will inspire more Creativity in Timahoe NS for years to come."
Fr. Seán Kelly was on hand to provide a special blessing for the students and Croí na gCruthú.
Principal Michael Mc Evoy was delighted with the outcome of the Creative Schools Initiative, "this beautiful structure is the culmination of a huge amount of work over the past two years.
Croí na gCruthú is the end product but the process and journey over the past two years has been just as important and we are very thankful to Aideen, Alan, Paschal, Ms Moore and her committee".
"I would also like to thank all the staff and most importantly the children for their engagement in this project."
The celebrations concluded with a slideshow and an ice-cream van for everyone to enjoy. Rain or shine, ice-cream is always a good idea at Timahoe NS!
Check out some great pictures below: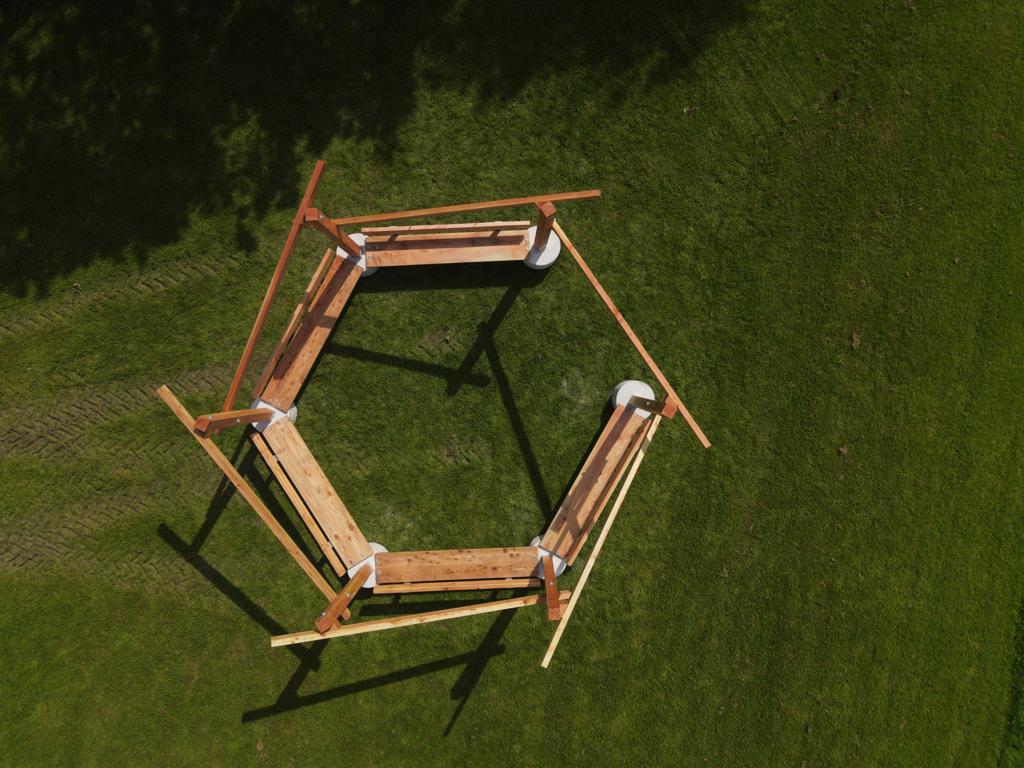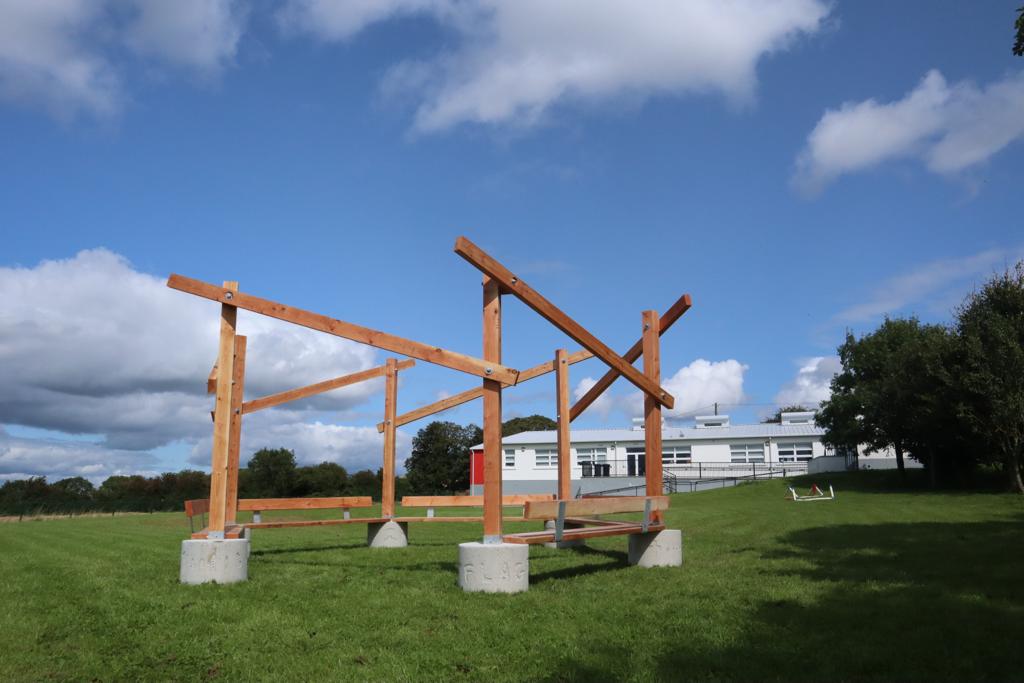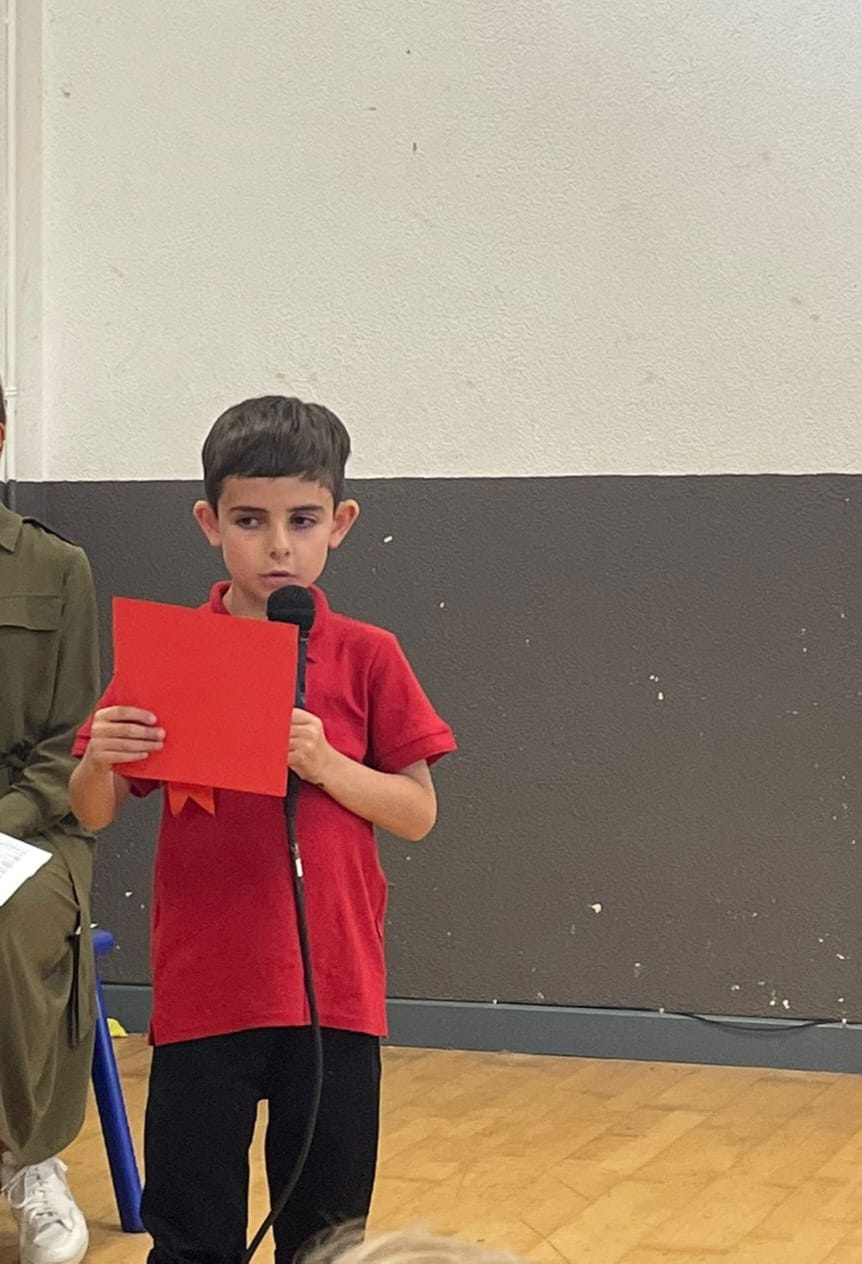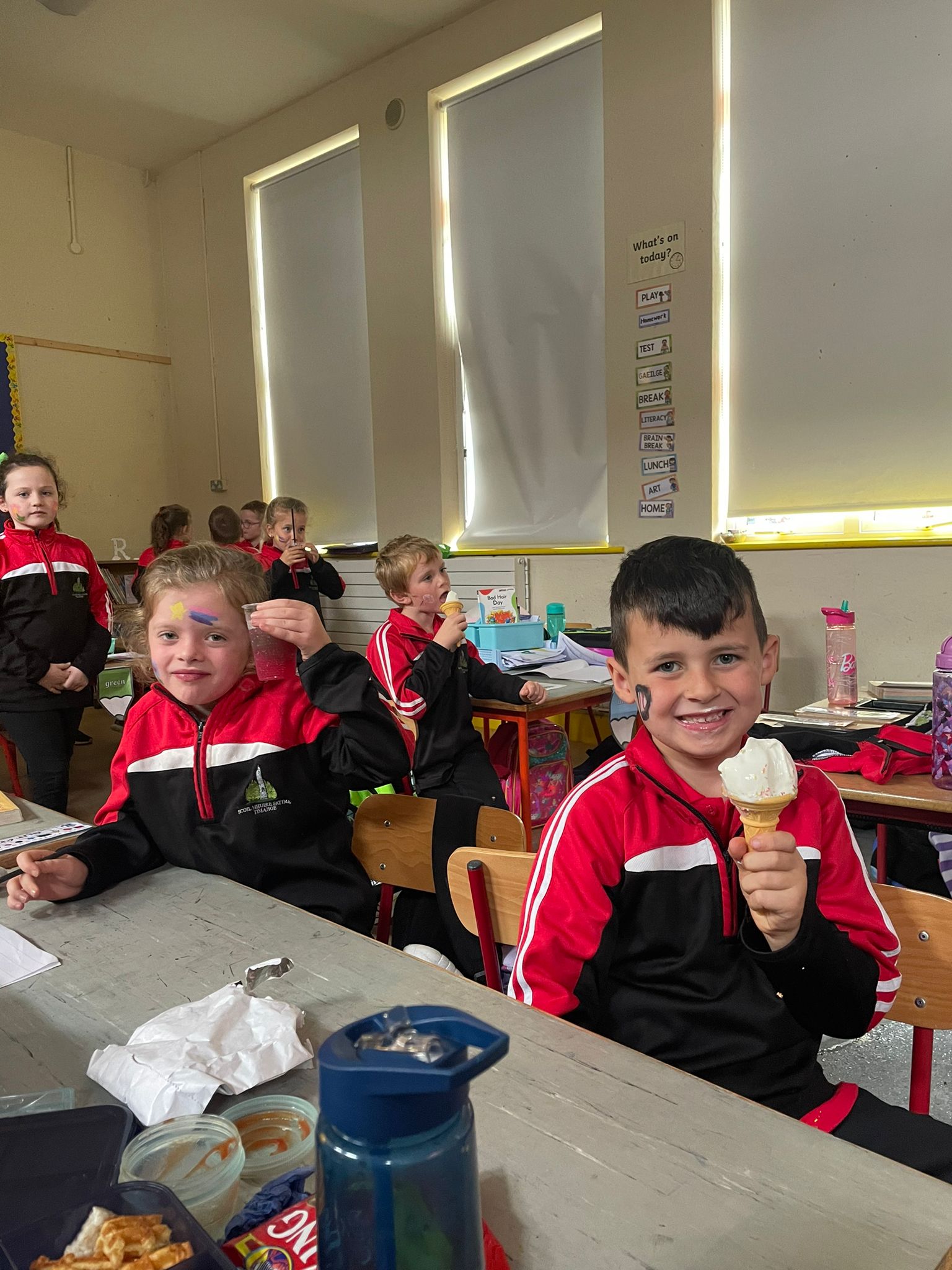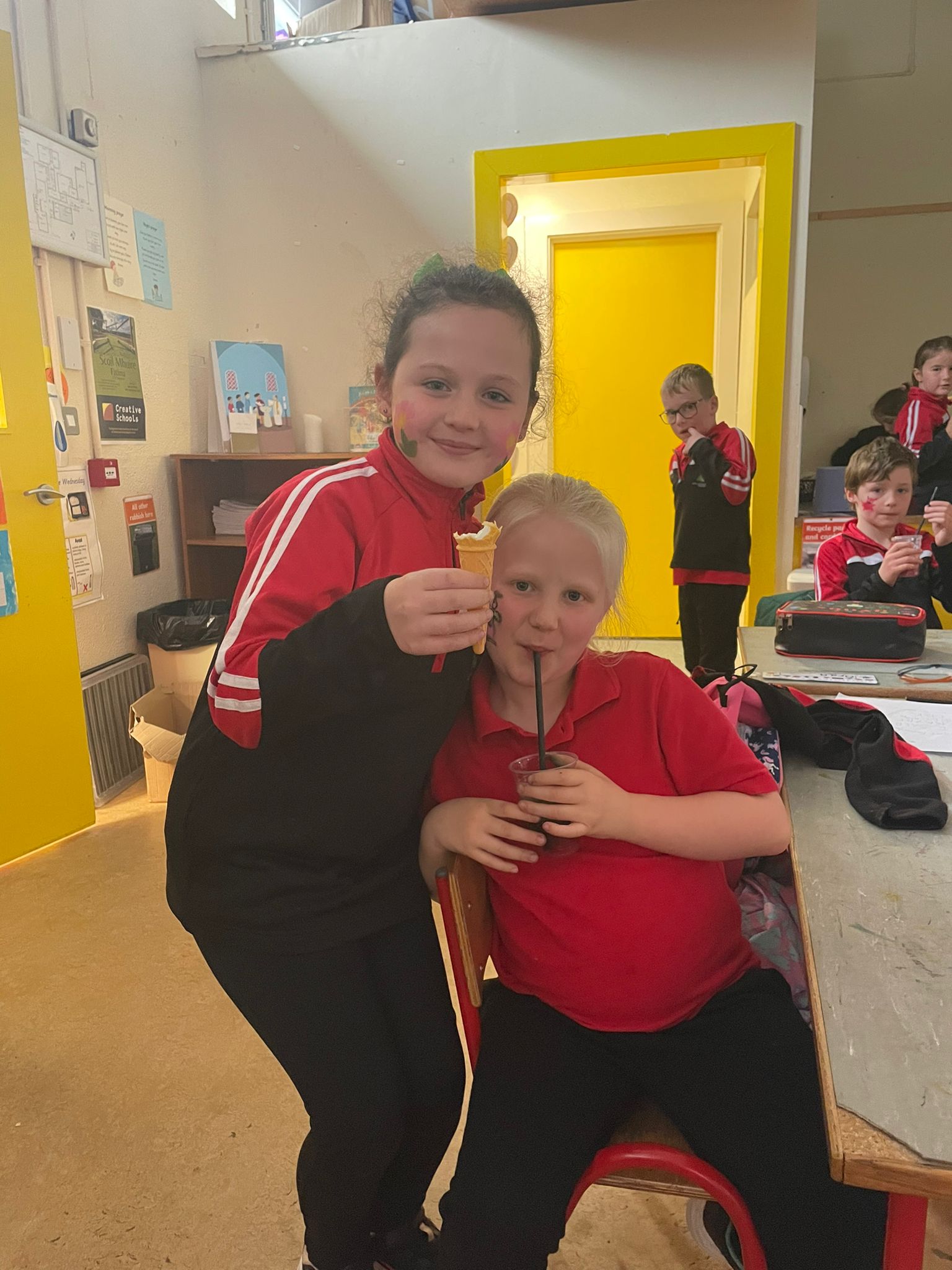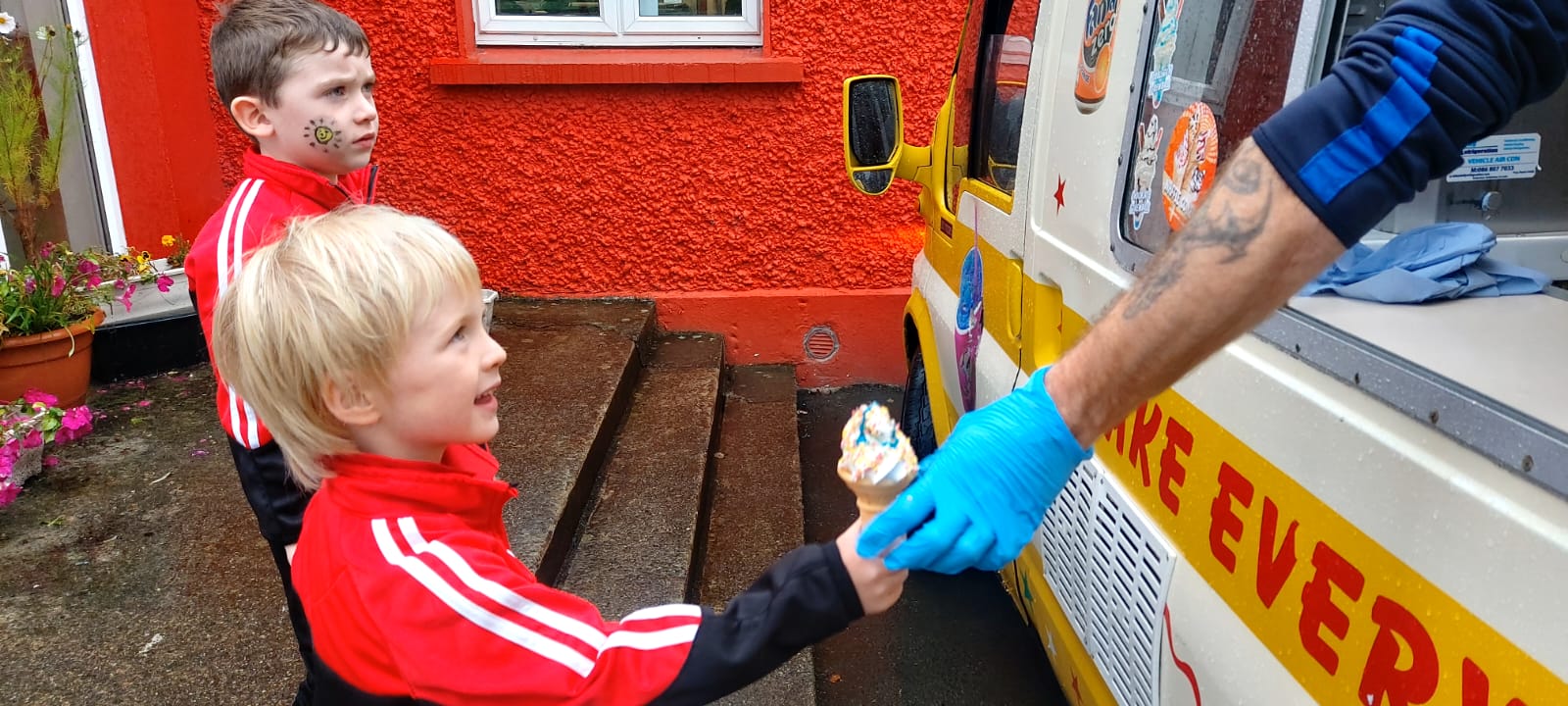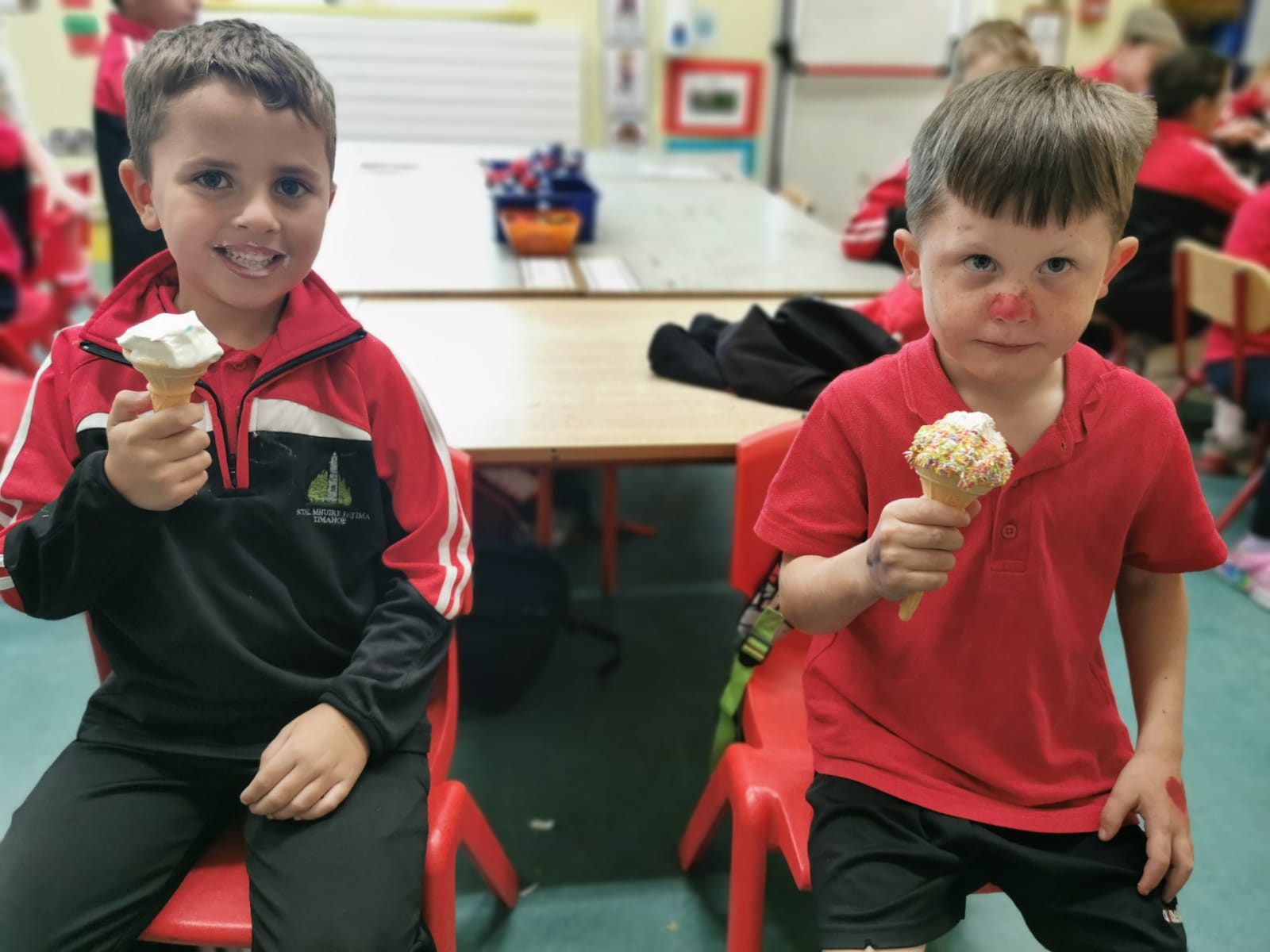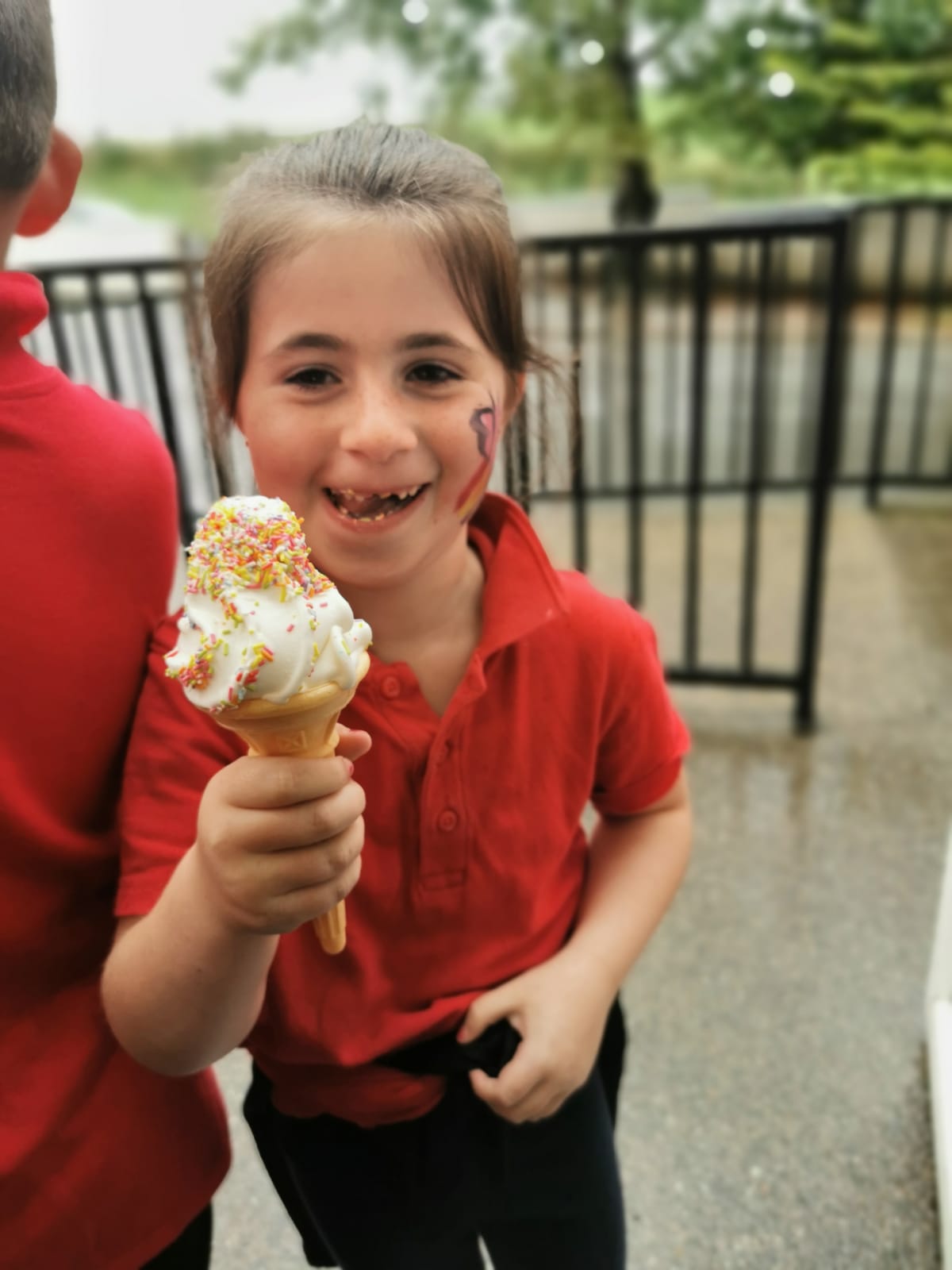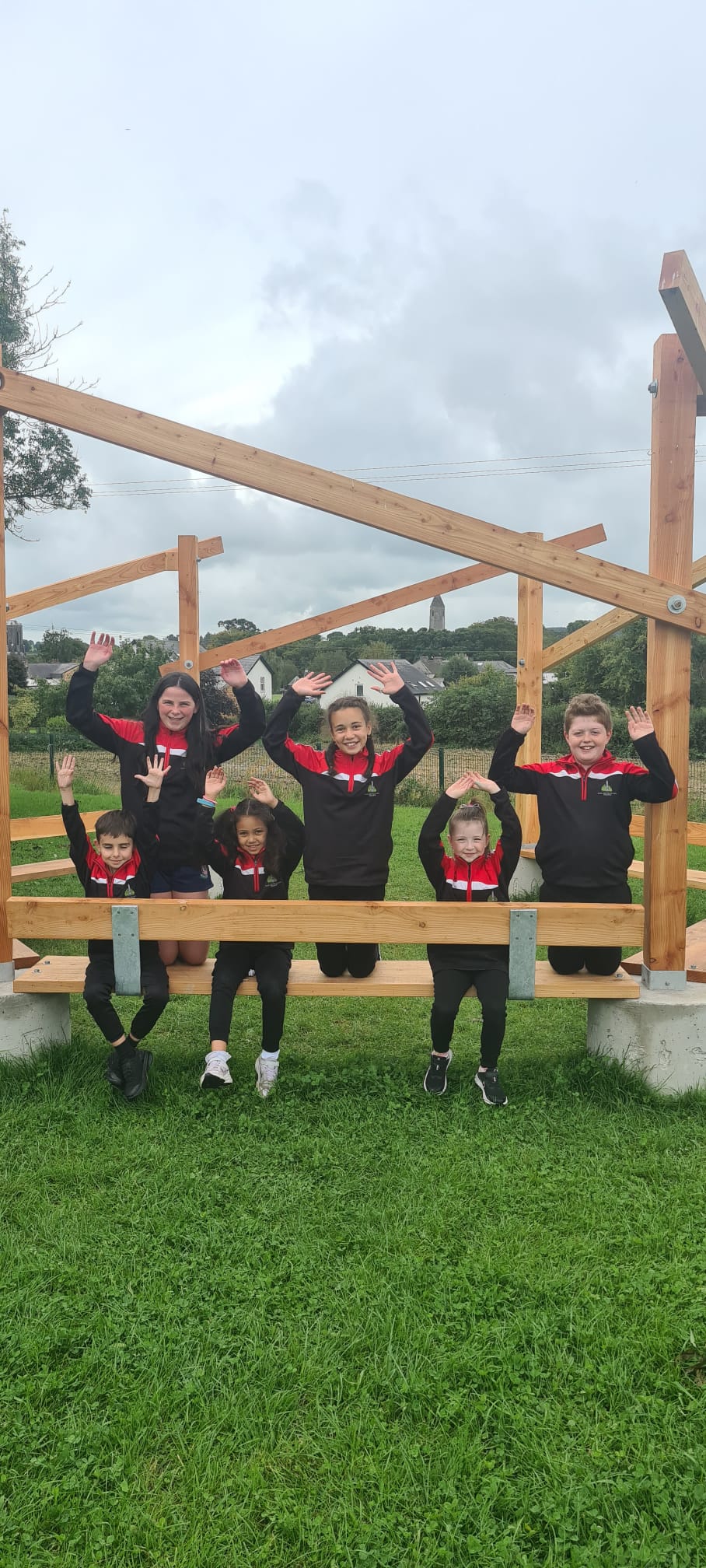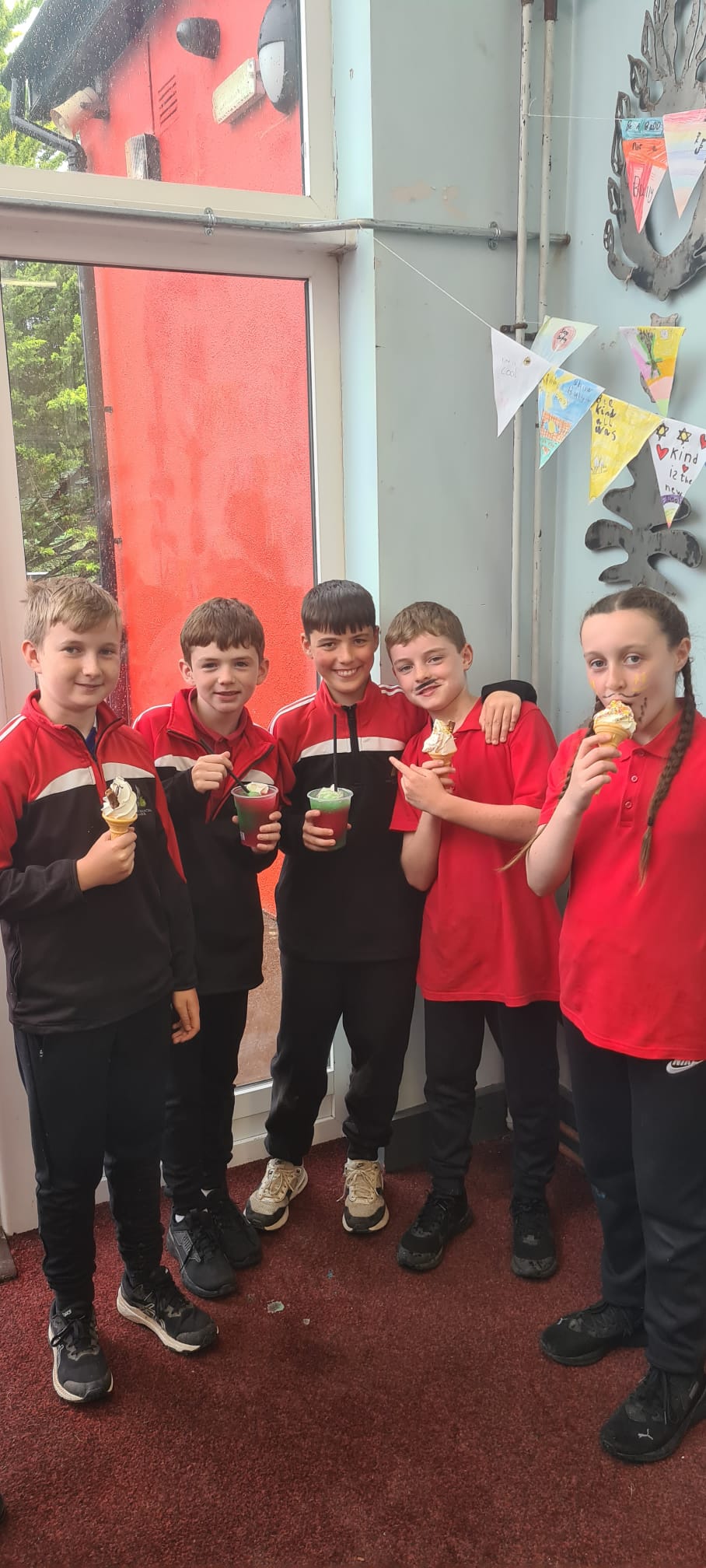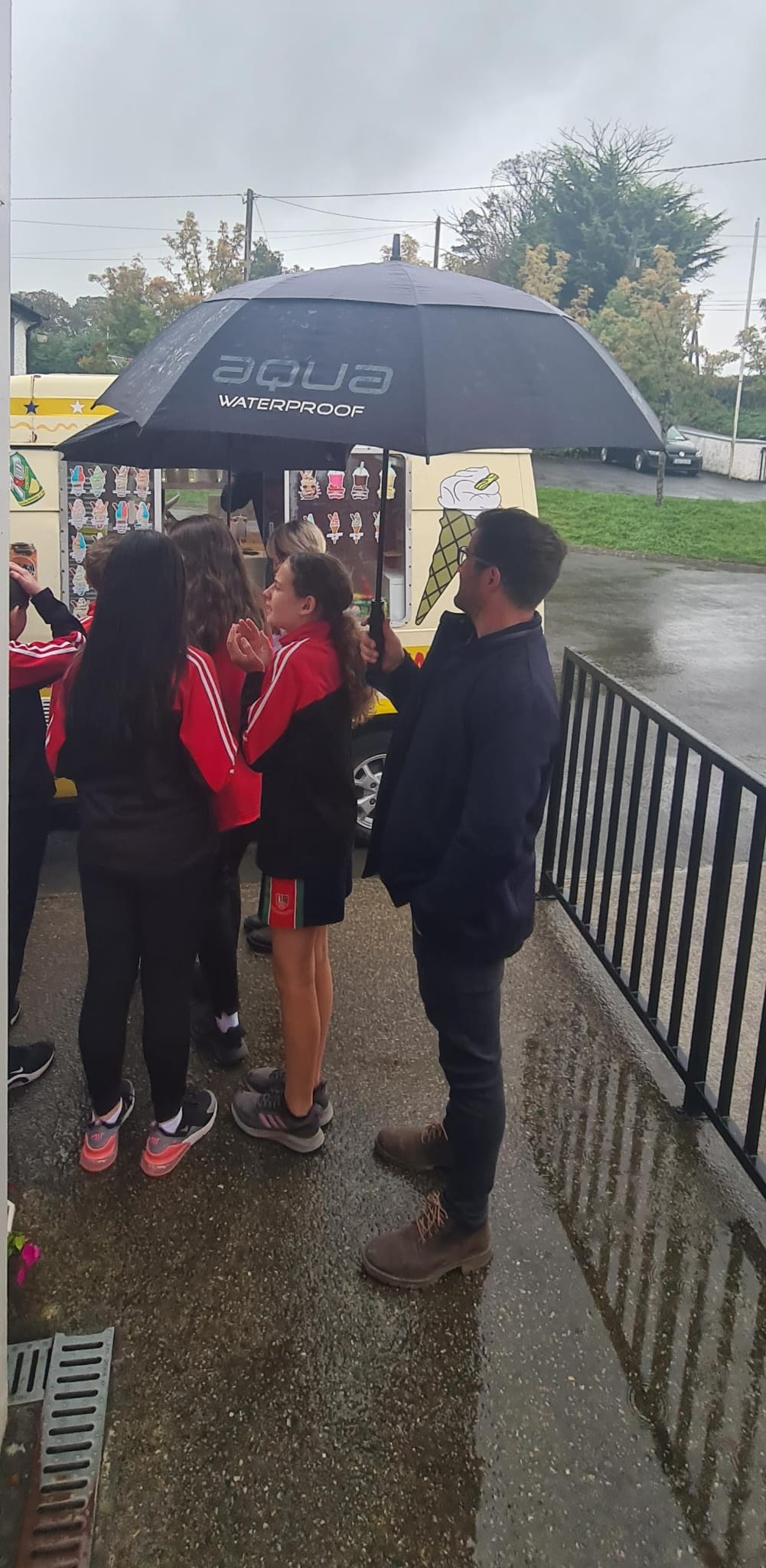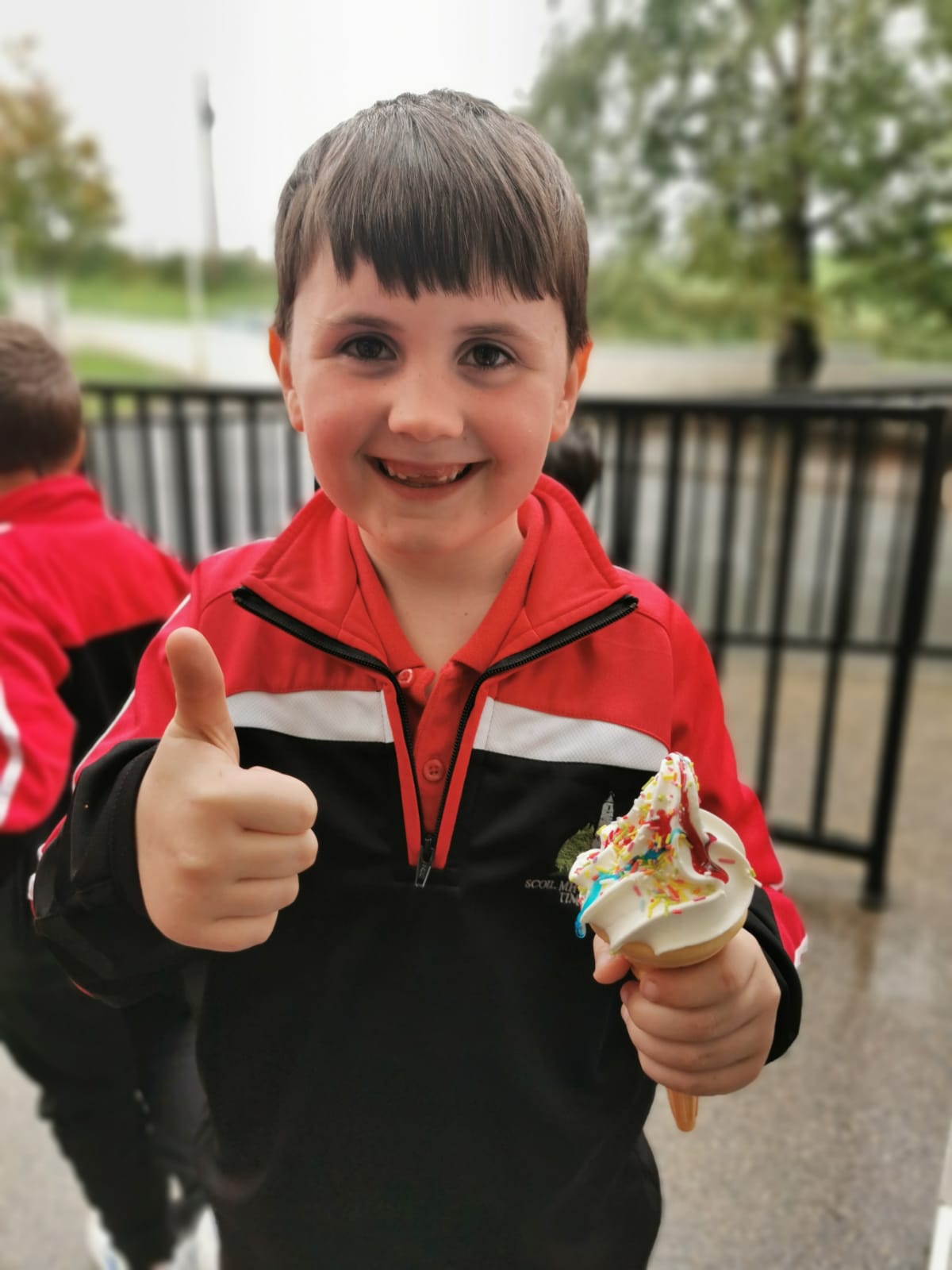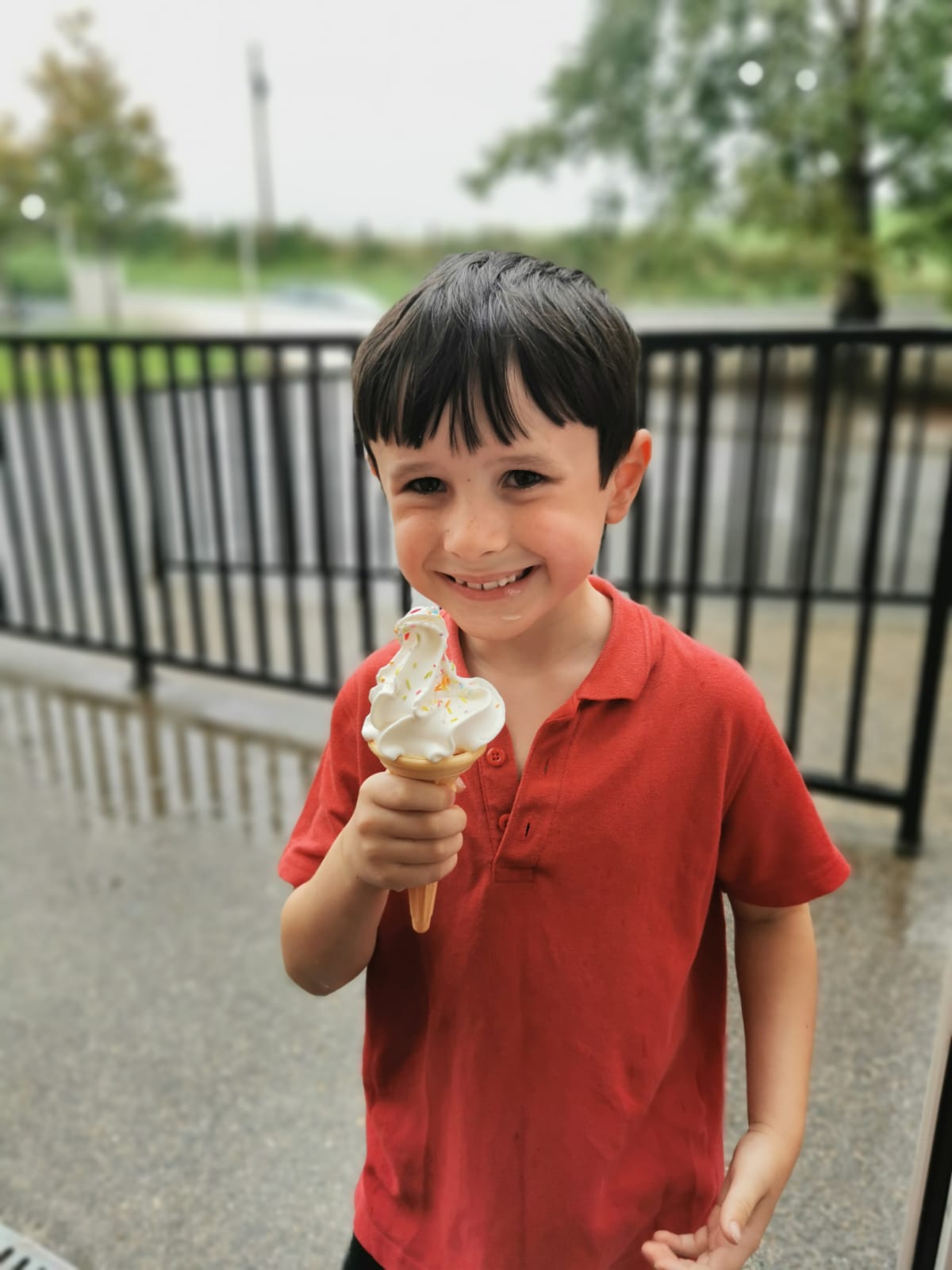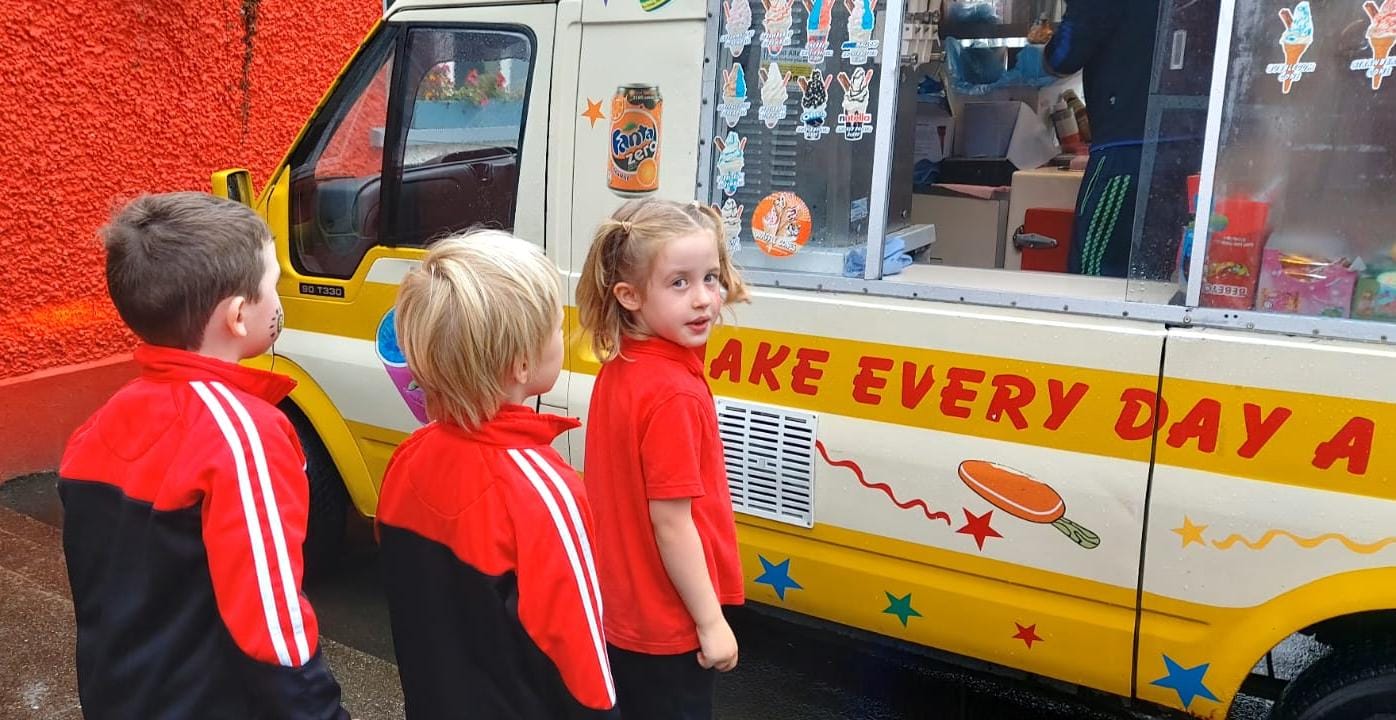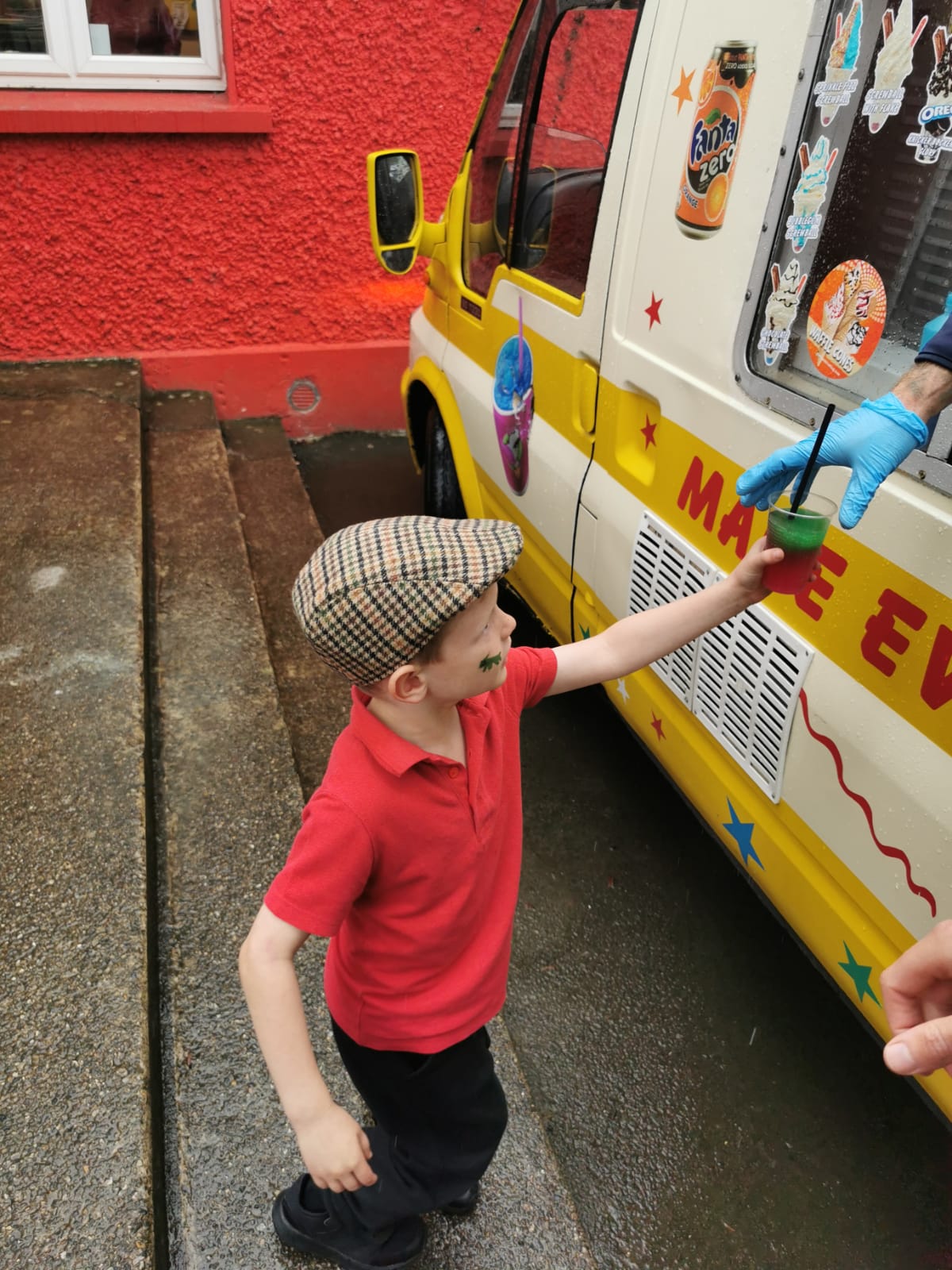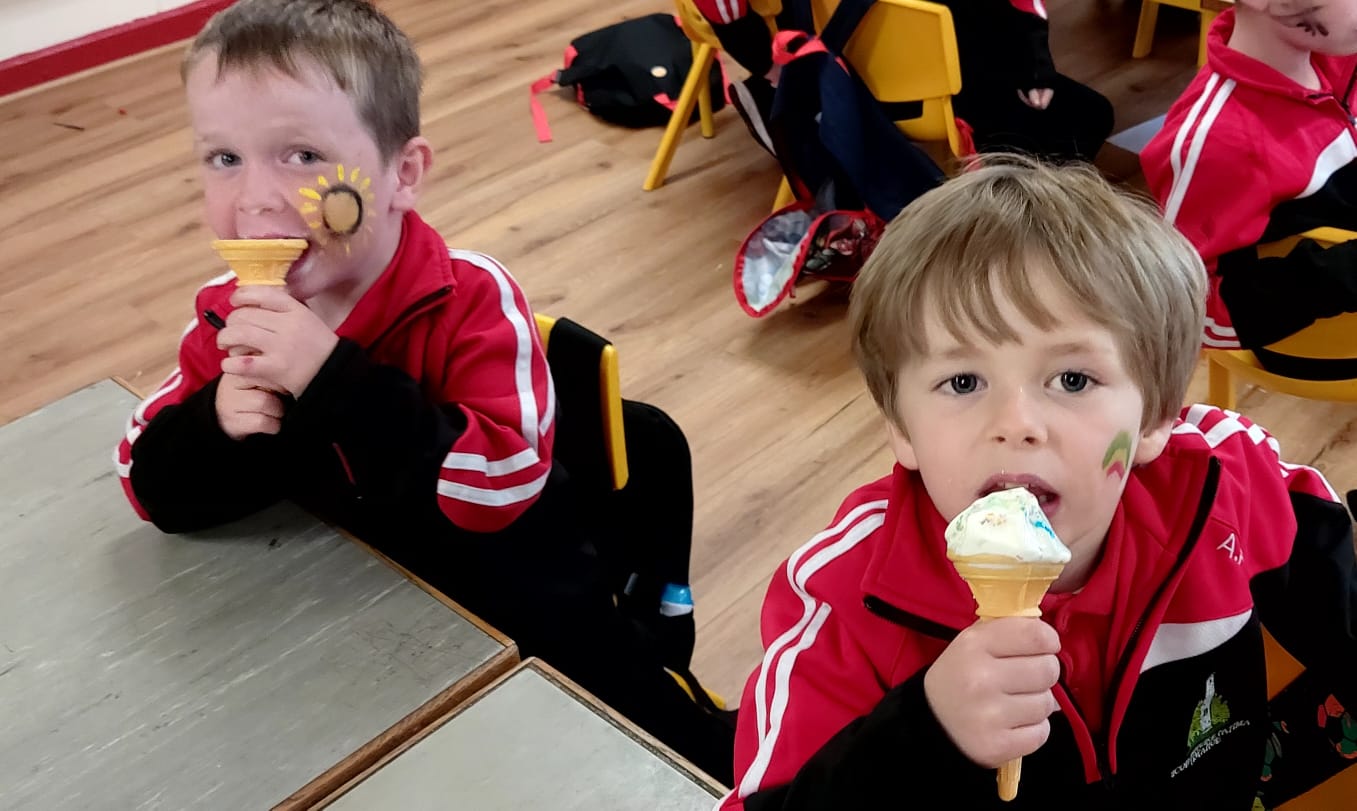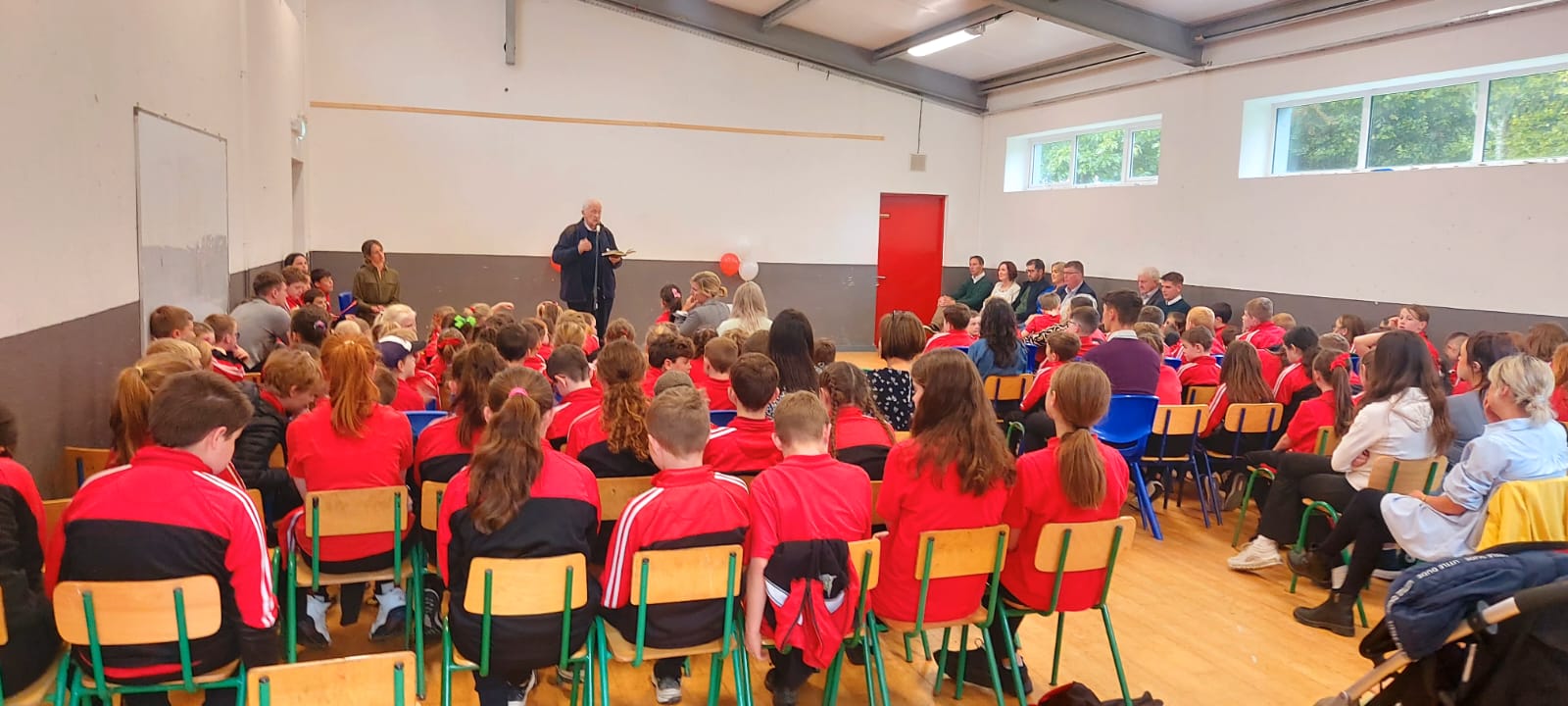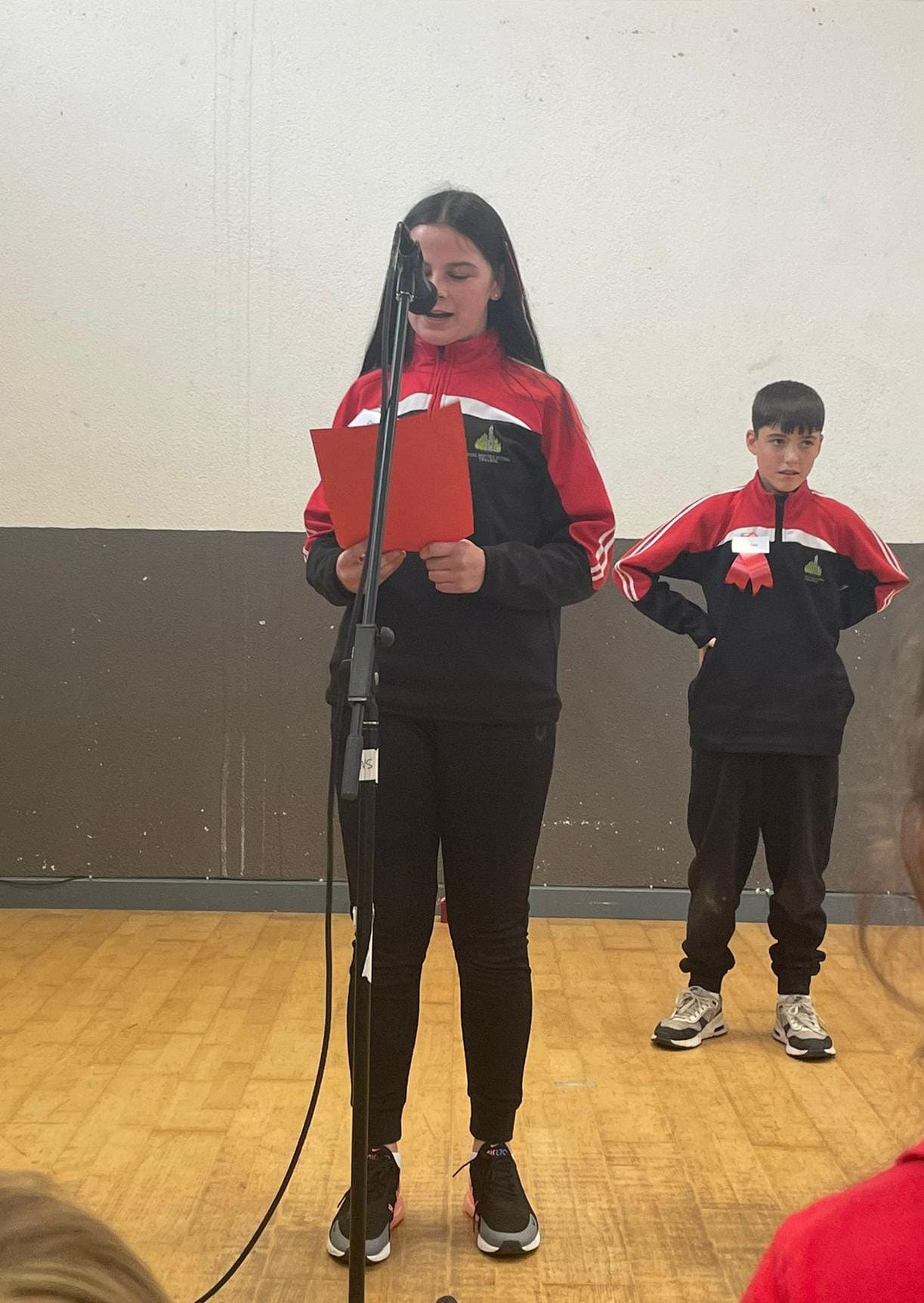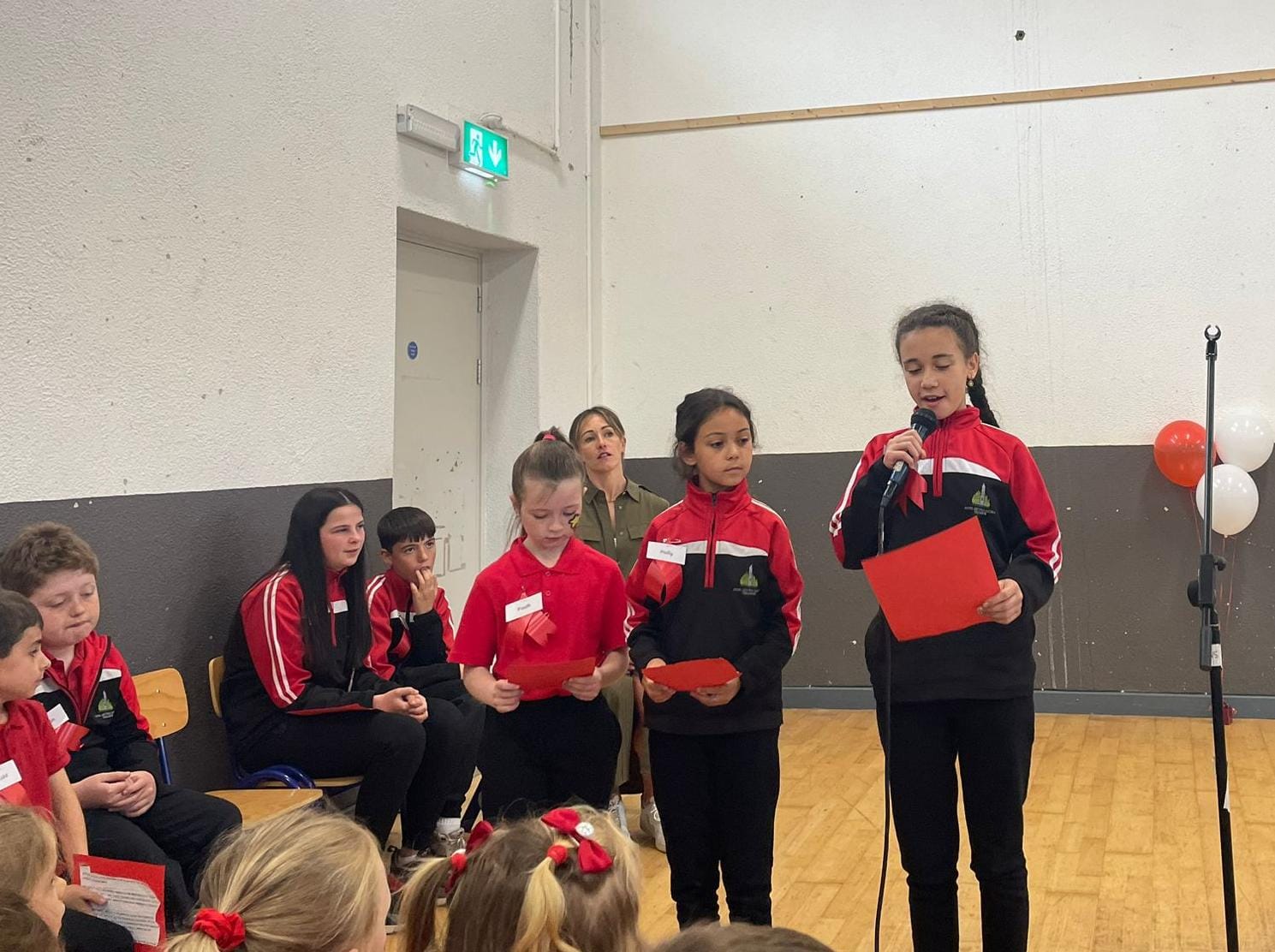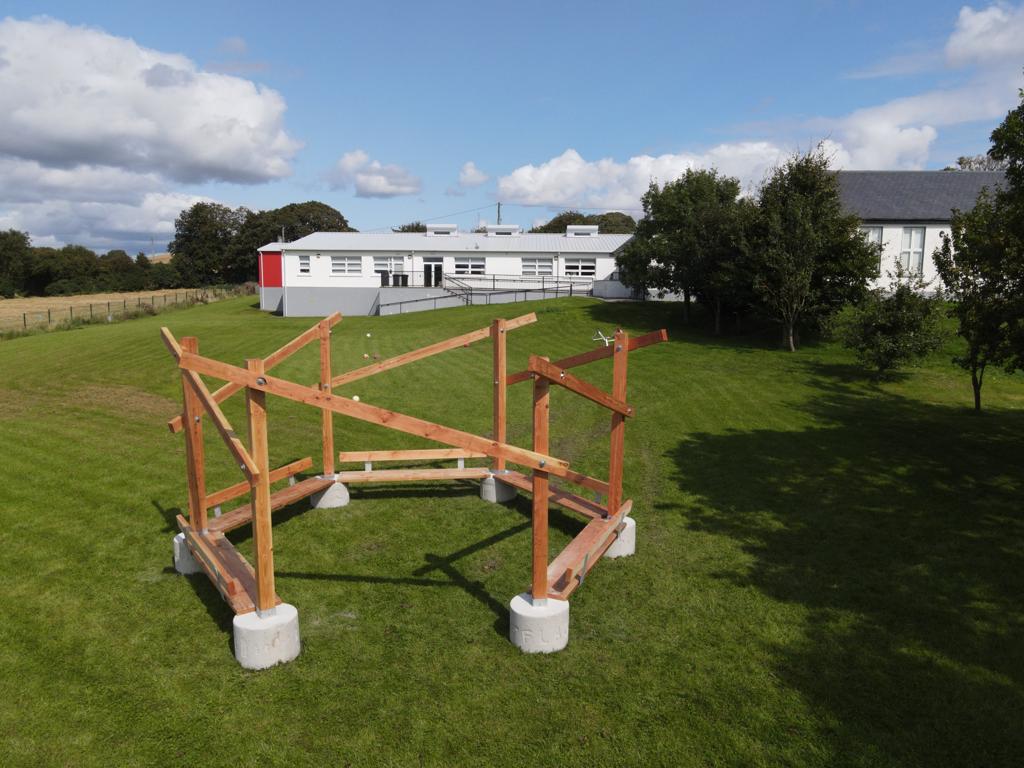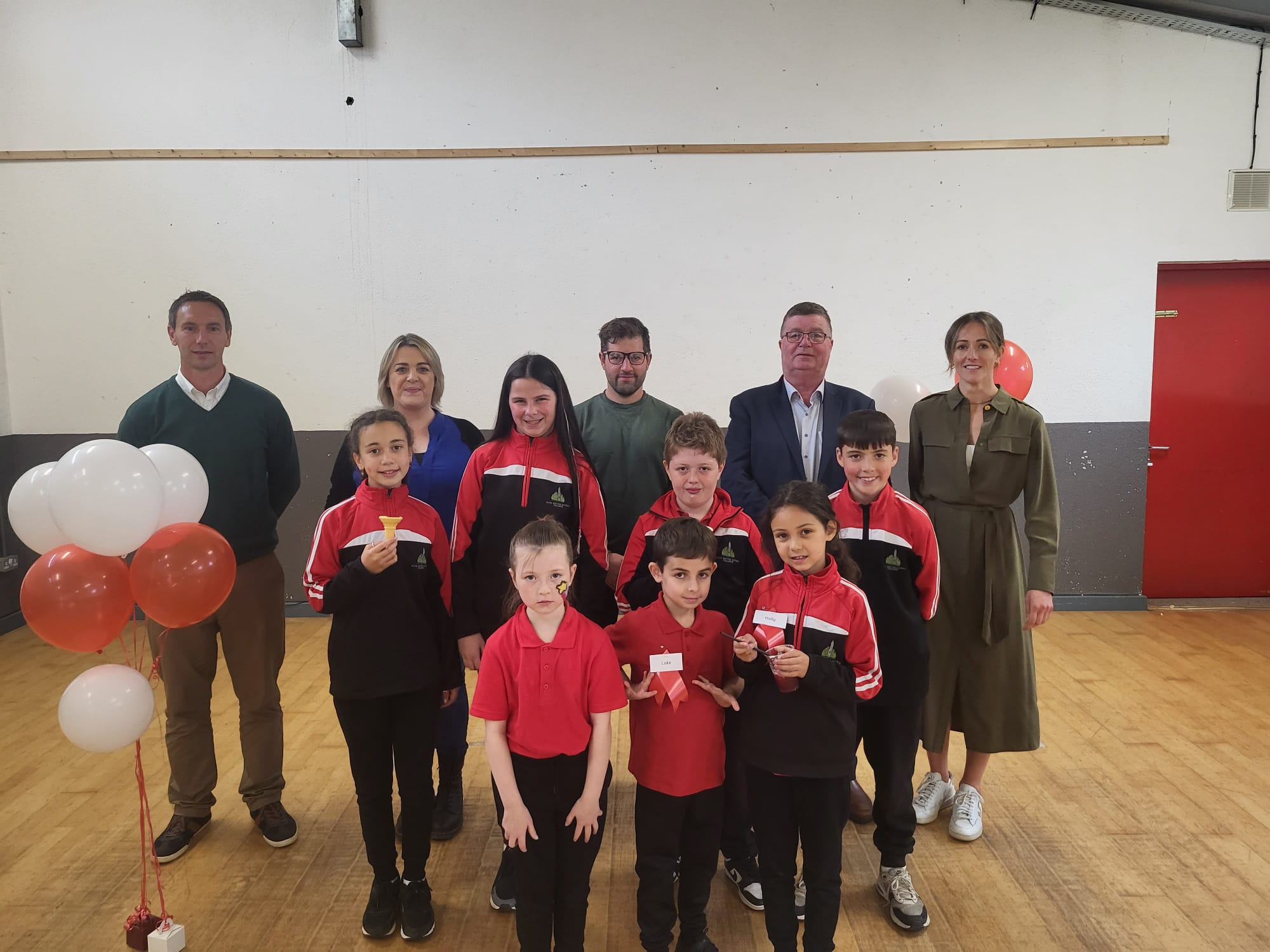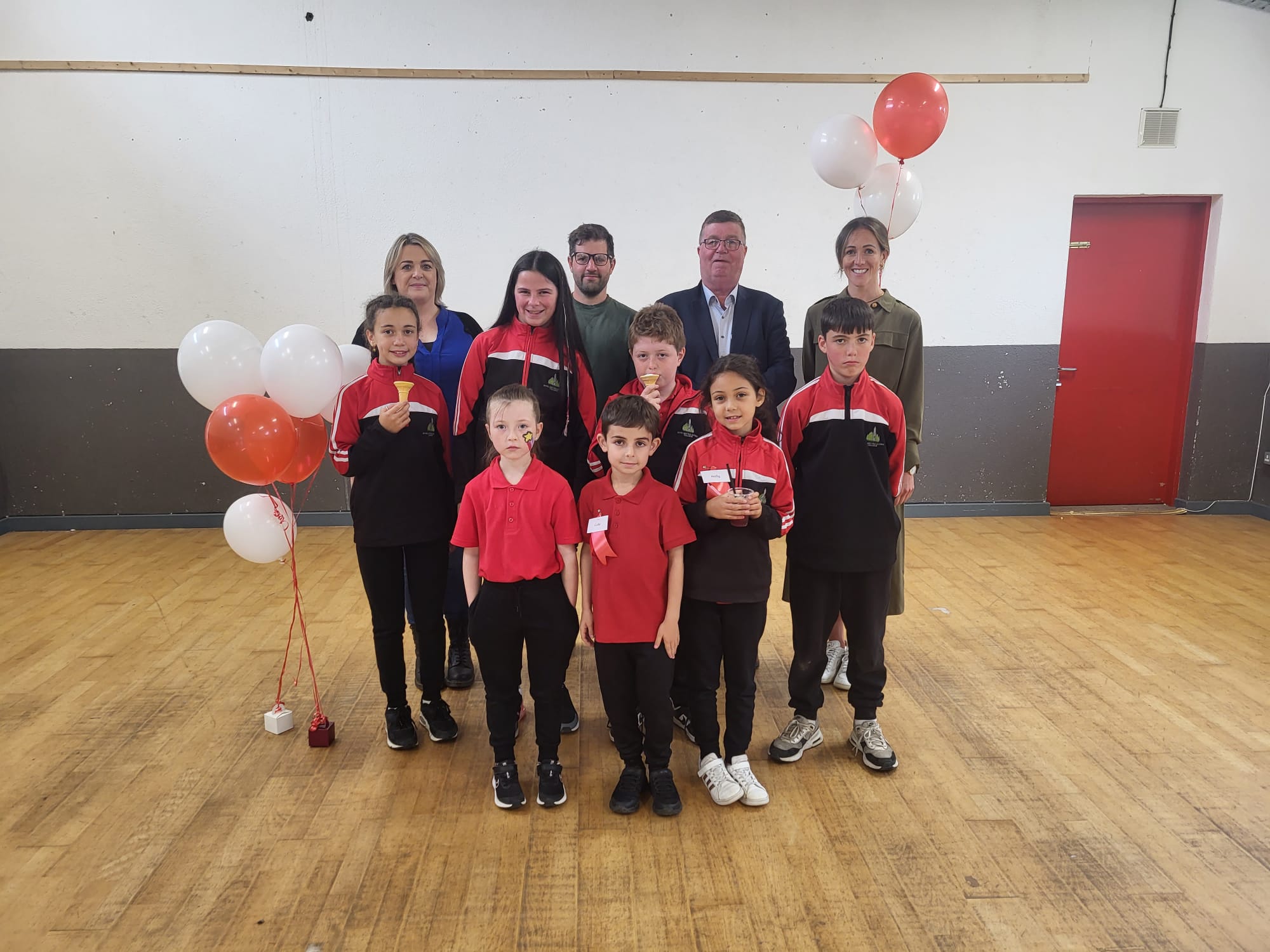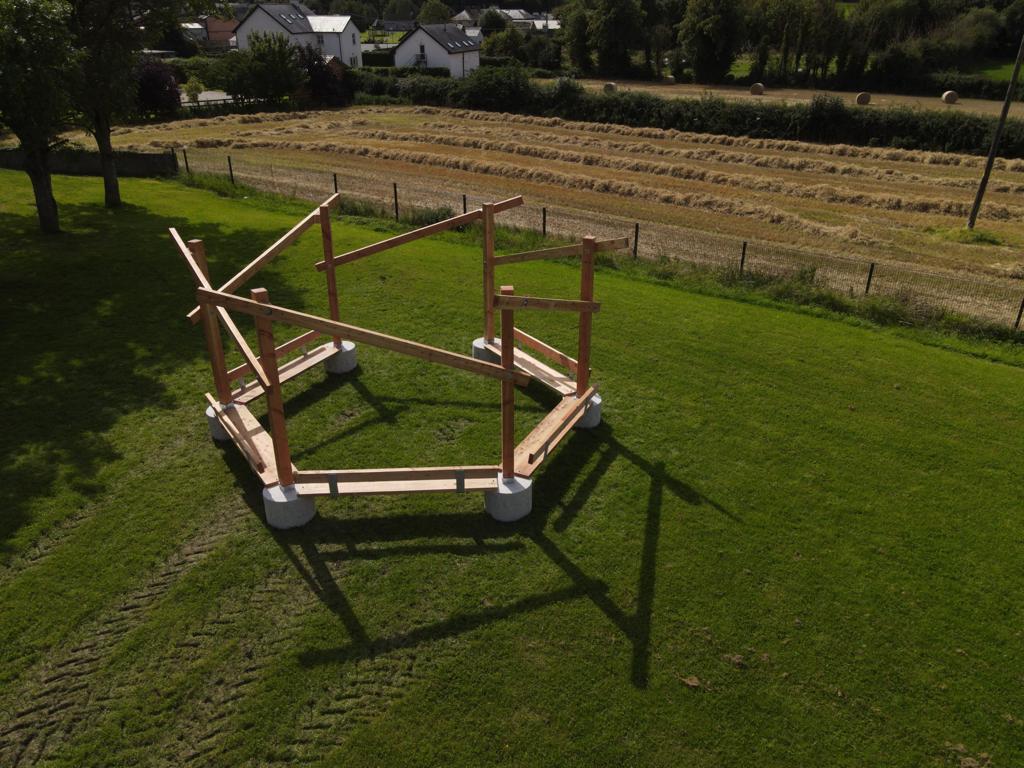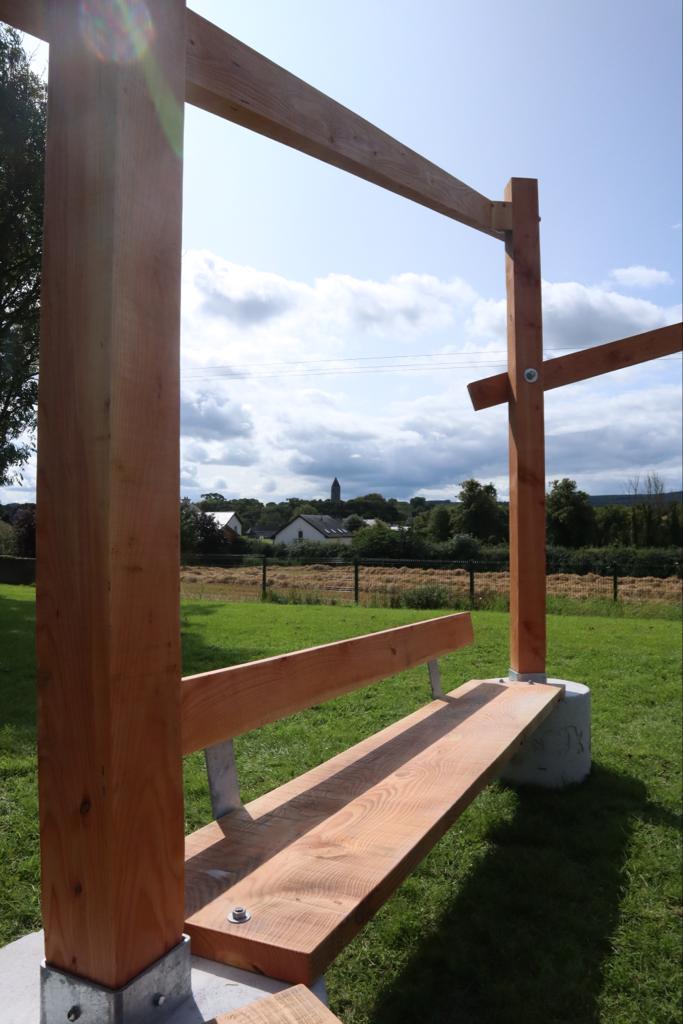 SEE ALSO – Free events for Culture Night 2023 in Laois