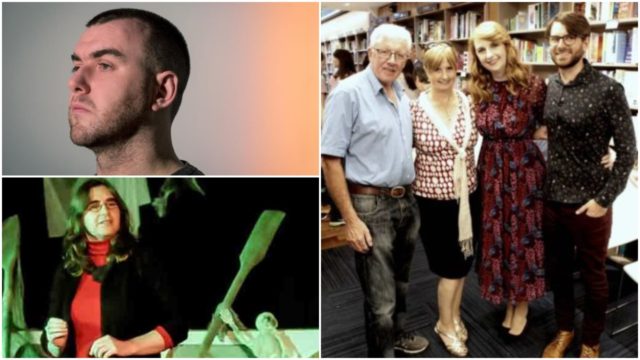 Brought to you by Laois Tourism  
It's another very busy weekend in Laois.
The Leaves Festival of Writing and Music is running all weekend. The Arts Office have put together some great events with lots of opportunities for all to get involved and embrace literary and music and theatre.
Learn the art of storytelling, attend a book launch, get involved with our native language and simply just appreciate the great immersion into the arts.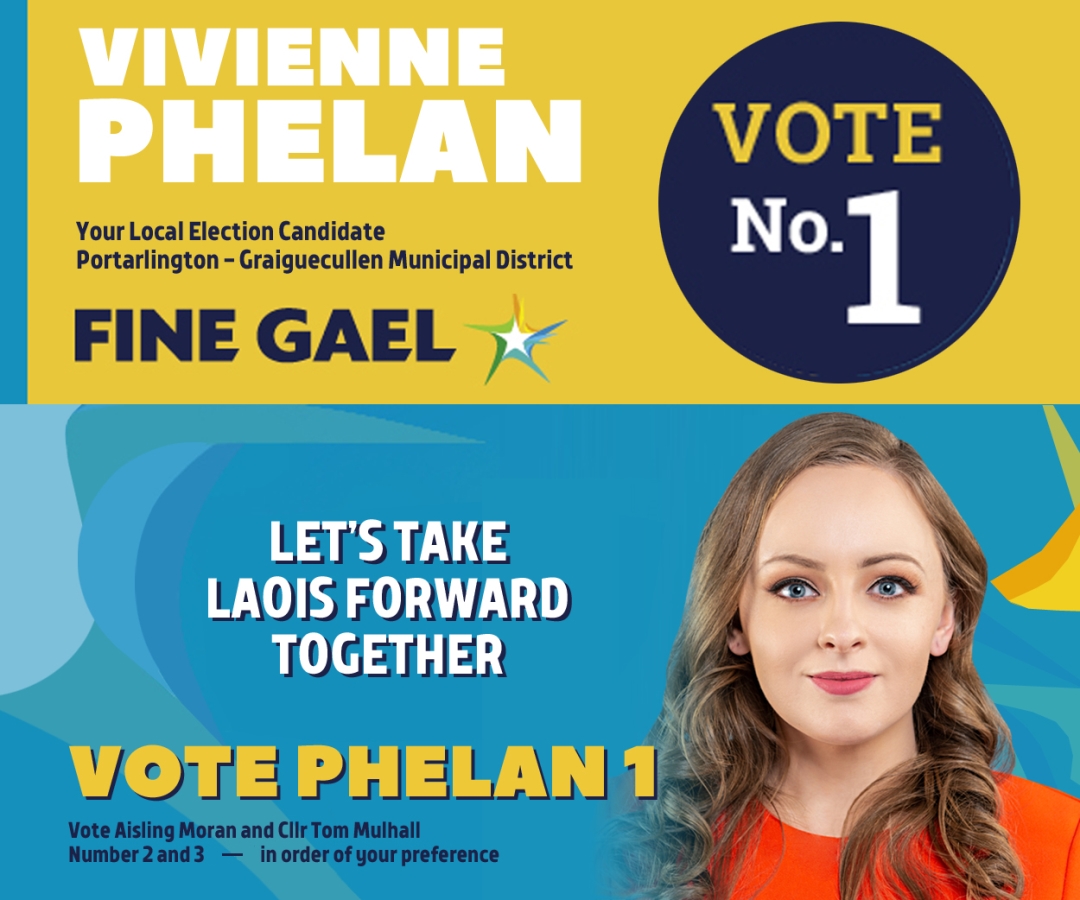 There's comedy in Kavanagh's Comedy Club and Laois Open Door are also performing two 1 act comedy plays in Mountmellick and Camross this weekend.
Or why not dust down your wedding attire and attend the Wedding Charity Ball in aid of Pieta House in the Anvil in Portarlington.
Finally, there are tonnes of World War 1 events running across the county; please support them if you can.
THURSDAY NOVEMBER 8
Storytelling Training – Part of the Leaves Festival            
Do you enjoy telling stories to children?  Are you looking for some tips, stories & inspiration?
Well pop along to Portlaoise Library and join Laois Reader-in-Residence Simone Schuemmefelder for a fun filled workshop. Running as part of the Leaves Festival this is aimed at parents, grandparents & carers and those who champion the magic of storytelling to children.
It runs from 4.30pm to 7.30pm and the event is free but booking is essential. To book email laoislibrary@laoiscoco.ie
Gaeilge Tamagotchi       
An Irish performance installation by Manchán Magan which is suitable for all ages. As part of the Leaves Festival Manchán invites you to embrace our Irish language and adopt an Irish word.
This stunning installation is made up of 30m of raw Irish linen which you wind through to receive an Irish word.  You then get an opportunity to paint or print the word on stone, oak wood or linen.  A fun and engaging way to embrace our native tongue.
Gaeilge Tamagotchi is on from:
Thursday November 8 – 9.30am to 12.30am and 4pm to 6pm
Friday November 9 – 2.30pm to 5pm and 6 to 8.30pm
Saturday November 11 – 11.30am to 1.30pm and 2.30pm to 5.30pm
FRIDAY NOVEMBER 9
Children's Workshop on Storytelling – Part of the Leaves Festival
Another super workshop hosted by Simone Schuemmefelder. This time the focus is on helping children develop their storytelling skills.
This is an ideal event for any budding authors or children who just love telling stories.  This is running in Rathdowney Library at 12 noon. The event is free but booking is essential. To book email laoislibrary@laoiscoco.ie
The Emma & Julie Show – Comedy
Comedy returns to Kavanaghs Bar & Venue this Friday night with Kavanaghs Comedy Club.
The hilarious Emma & Julie show will really kick off your weekend.  Tickets are €18 and the gig begins at 9.30pm.
Eleventh Hour (A Christmas Story)          
To mark 100 years since the ending of World War One Ballyfin National School presents Eleventh Hour (A Christmas Story).
The show focus on the incredible story of one of the purest acts of goodwill, when soldiers from both sides, set aside their weapons and hatred, if only temporarily, and met in "No Man's Land" to play football and celebrate Christmas day.
Ticket are €3/€10/€5 and there are two shows one on the November 9 at 11am and November 11 at 8pm.
Stephen James Smith – Part of the Leaves Festival         
Guaranteed to be an entertaining evening with spoken word artist Stephen James Smith. Reading from his new poetry book 'Fear Not' with music by Enda Reilly.
Stephen was the Laois artist in residence last year and is proudly supporting the Leaves Festival and its support of writing and music throughout the county.
He is an accomplished poet with his poetry has recently been added to the leaving cert syllabus and has been translated into a number of languages.
Tickets cost €12 and begins at 8pm.
Theatre Night – Laois Open Door Theatre
Laois Open Door Theatre presents a night of comedy with 2 one act plays, "Anybody for Tea?" and Roman Affairs". The two comedy acts guarantee a night of laughter and entertainment.
The play with be followed with music and song so it's a great night out.
Running in the Balcony Theatre, Mountmellick on Friday night and Camross Community Centre on Saturday November 10 at 8.30pm and Abbeyleix Manor Hotel on November 15 at 8pm.
Tickets cost €10 and the show begins at 8pm. To book for Friday see here.
Mountmellick UTD FC Race Night           
Come along to Moloney's Gaelic Bar this Friday night to enjoy a night of racing to raise funds for Mountmellick UTD Football Club.
The team have been working hard to put together the best of US, UK and South African races.  Horses on sale for €20 each.
Sponsorship is also available at €100 and can be shared.  Event kicks off at 9pm. For more information contact 087 6178821.
Table Quiz – Portarlington         
Test your knowledge and support a great cause with all proceeds going to the Portarlington Community Development Association.  A table of 4 is just €40.
So come along to the Hawthorn bar at 8.30pm. For more information contact Nikki on 085 8568801.
Table Quiz – Portlaoise
Another chance to test your general knowledge this Friday night, this time in Portlaoise. The Portlaoise Musical Society is holding a table quiz to raise much needed funds.
A table of 4 is €40 and the quiz begins at 8.30 in O'Loughlins Hotel. With such a talented bunch you can be assured that it will be an evening of fun and entertainment.
SATURDAY NOVEMBER 10
Writing workshop – Part of the Leaves Festival
London based writer, Helen Cullen will share her wisdom & experience at a special workshop for adult writers. This is a great opportunity to develop your own writing skills.
The workshop runs in the Dunamaise Arts Centre and costs €20.  The workshops runs from 10.30am-12.30pm.
Book Launches – Part of the Leaves Festival
Two great authors launch their new books this weekend.
The Lost Letters of William Woolf by Helen Cullen and Growing Pains & Growing Up by John Whelan in Dunamaise Arts Centre.
Helen and John will both read from their works & sign copies of their books. The launch will be performed by author Dermot Bolger and light refreshments will be served.
The event is free for all to attend and begins at 3pm.  For more information call 0578663355.
Music & Spoken Word                 
An intimate evening of music, writing & conversation with Dermot Bolger, Helen Cullen, Brian Keenan, Kathleen Loughnane and Seán Ryan in St. Peter's Church Portlaoise at 8pm. Tickets cost €15.
Colm Bourke – Live Music          
Colm Bourke plays Sheeran's Pub, Coolrain this Saturday night.  Pop along from 10pm, there's no cover charge. For more call 057 873 5837.
The Pieta House Wedding Charity Ball   
The Wedding Charity Ball is a great chance to dust off wedding dresses and suits and support a great cause.
You can dress as a bride, groom, bridesmaid or guest with prizes for the best dressed bride and groom on the night.  Event begins at 9pm in The Anvil Inn, Portarlington with music by the B Sharps wedding band and complimentary champagne for all who dress up.
Donations on the night requested with all funds raised going to Pieta House.  For more information email anvilinnportarlington@gmail.com.
SUNDAY NOVEMBER 11
Slieve Bloom Guided Walk
The Slieve Bloom Walking Club's next guided walk is at Silver River/ Hazel Grove. This walk is a 8km Grade B walk and takes 3 hours so suitable for good level of fitness. Meeting point is Deadman's Inn Ballyfin at 11am.
Lest We Forget  – Part of the Leaves Festival
World War One Spoken Word Remembrance Event.  Come along and hear the stories about those who lost their lives and fought in WW1 from the Mountmellick area. J
oin us for an evening of poetry, prose, newspaper articles and narratives highlighting the effects of one of the biggest events in history on the people of Mountmellick.
The event is free but booking is essential and will be held in Mountmellick library at 7.30pm.  Call 0578644572 to book or for further information.
Mountmellick Craft Fair              
It's that time of the year when the Christmas events begin and this Sunday sees one of the first craft fairs happening this month in the county.
The fair will run from Mountmellick FC Clubhouse at 2pm. Come along and browse through lots of local crafts and there's  lots of shopping to be done on the day.
WW1 Memorials  
100 years ago on the eleventh day of the eleventh month at the eleventh hour World War 1 ended. There are a number of memorials planned on Sunday to celebrate the lives and contribution that Laois men played in the war.
The Mountrath Historical Society is hosting an Official Commemoration Ceremony of the Ending of World War 1 at 2.30pm at The Peace Garden on the Link Road Mountrath.
At 4.30pm a commemoration will take place at 4.30pm at the WW1 memorial Mountmellick.
Portlaoise will also host a commemoration at 11.15am with a service of remembrance at St Paul's Presbyterian Church followed by a wreath laying at the WW1 memorial on the Ridge Road.
If you would like to have something included in our What's On Guide email us on info@laoistoday.ie or call 057 8670722
SEE ALSO – In Pictures: St Abban's do the double at Laois Senior Cross Country Championships